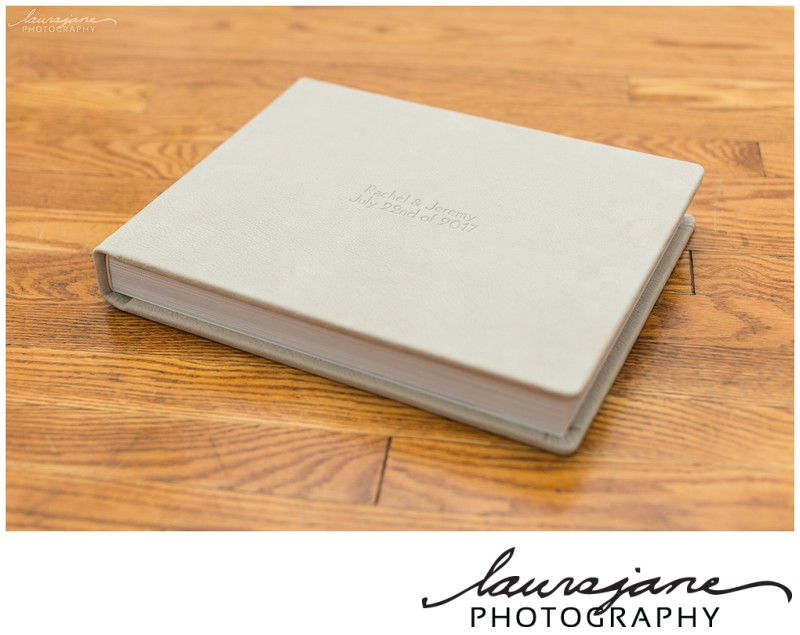 Albums - Pieces of Family History
I'm so excited to present my sample wedding album! If you catch coffee with me to chat wedding details and see more of my portfolio & artwork samples, this is what I'll bring (among a few other things). This is a fine art wedding albums and holy smokes does it feel like it! When I first lifted it out of the box I was pretty surprised at the weight. I shouldn't have been considering I ordered the largest album I could with the max number of spreads allowed, but nonetheless I was impressed haha! It's a whopping 11x14in album which opens to a breathtaking 28 inches across! What a way to show off your wedding images! They're handmade with some of the best archival materials and guaranteed to last a lifetime. This one in particular has a velvety leather for the cover - you'll be tempted to cuddle with it it's so soft! Of course I offer other sizes, cover options (including linen options), and you can get as few as 10 spreads per album - this one is quite thick at 40 spreads (aka 80 pages). If you'd like to order an album, I'll design it, send you the proof layout, and then you have the option of a complimentary round of revisions. (After that I start charging hourly for any absurd levels indecisiveness haha! ;) ) After that, albums take 4 to 8 weeks to print (8 weeks is abnormal, but sometimes necessary if a reprint is needed!), is sent to me for quality checking, and then I'll get it into your hands shortly thereafter!
I'm so passionate about albums whether they're for weddings, newborn pictures, or a family portrait session. They're great pieces of family history to say the least. Plus we only have so much wall space in our homes, right? Get a few canvases of your favorite portraits and then put the rest into one of these beauties! It's far better than leaving your images on a USB drive in your desk drawer and viewing your memories in an album is far more beautiful than flipping through piles of little 4x6 loose prints. ;) The pictures below pale in comparison to seeing the album in person, but I hope you enjoy the photos and envision your own portraits in there!