Pick the type of artwork you'd like to peruse by clicking on one of the images below!
I'm proud to be able to proved my clients with archival, museum-grade pieces of artwork that will stand the test of time! Let me take care of the stress of printing and guide you to the products that will best suit your tastes & home. I offer a carefully selected range of products which include a few mediums of wall art (canvases, fine art wood prints, etc.), fine art prints, folios, folio boxes, and last (but farrr from least!) albums. The job isn't finished until you have prints in your hands & artwork on your walls! Don't restrict your beautiful portraits to your computer & social media - wouldn't you rather brighten up your desks, nightstands, walls, etc. with the bright smiles & laughing faces of your loved ones? I don't know about you, but not only am I passionate everyone being present in photos but also in printing those portraits (and printing BIG). Allow me to create & print that WOW portrait for you! :)
"People are taking more pictures now than ever before. Billions of them. But there are no slides, no prints. Just data. Electronic dust. Years from now, when they dig us up, there won't be any pictures to find. No record of who we were or how we lived." - a quote from the film 'Kodachrome'
Some happy new artwork owners along with their printed memories! :)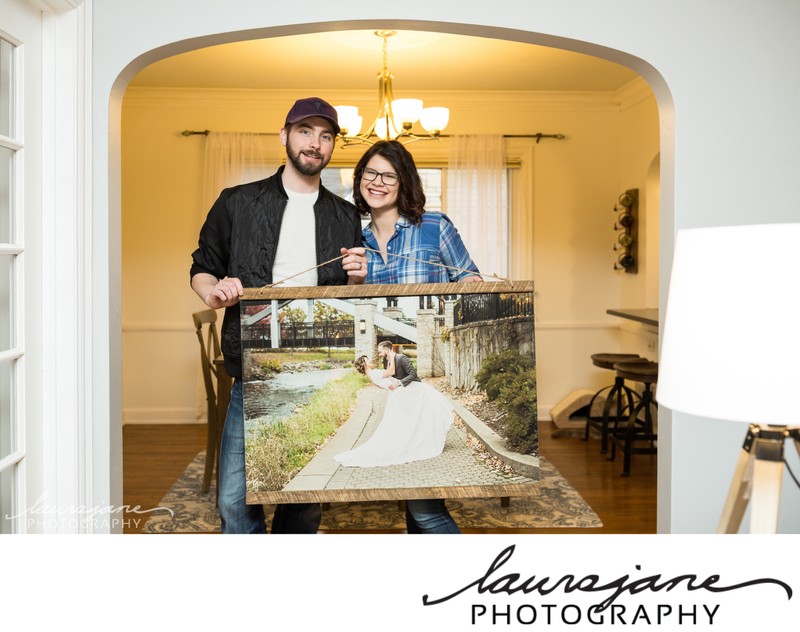 Rebecca & Sean ordered a 24x36 Hanging Canvas that has a more rustic feel than a regular Canvas Wrap.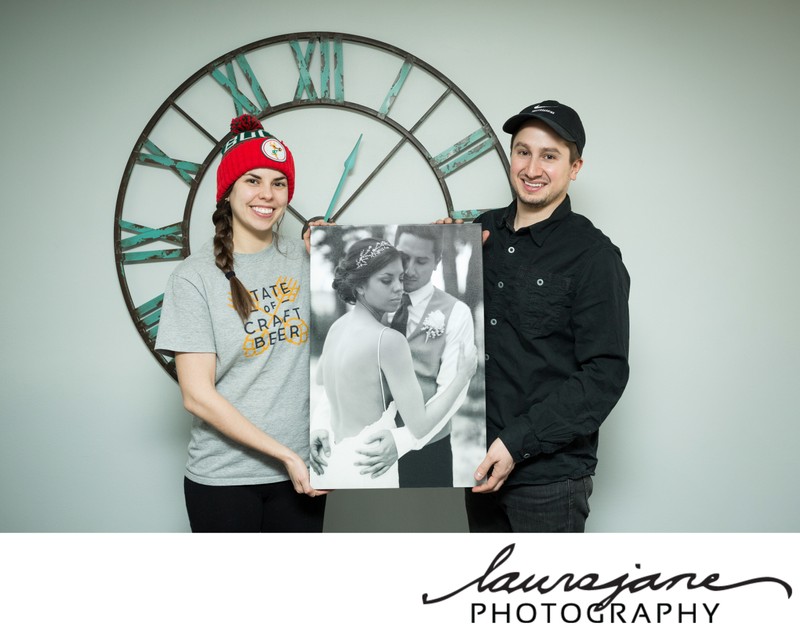 Rachel & Jeremy are holding their new 16x24 fine art Canvas Wrap.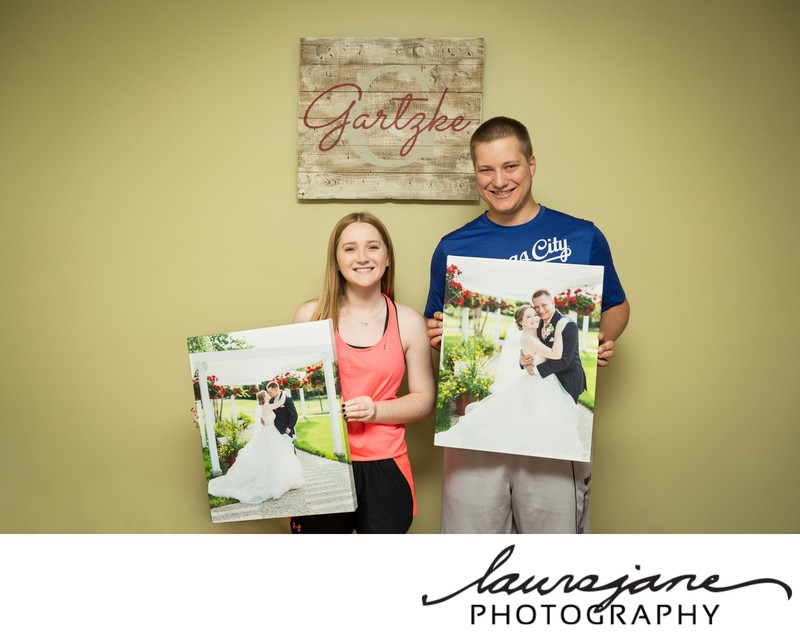 Mackenzie & Michael are each holding a 16x20 fine art Canvas Wrap.