Waukesha Newborn Portraits for Baby Gartzke-
Here's little baby Benjamin at 11 days old for his Waukesha newborn portraits in my studio! He surprised his parents by coming a month early. Look at that little smile in the first photo! It's like he's chuckling about coming on his own timing. At 4 pounds and 14 ounces he was the tiniest baby I've photographed so far! Seeing him barely fill up his papa's hands just makes you sit back and wonder how crazy it is that he's going to grow up to be a full grown adult some day haha!  Just like in his momma, Mackenzie's, maternity photos, we stuck with white, grey, and a rich navy blue again to keep the color scheme going! Planning your color palette to cross all these back-to-back milestone sessions is so convenient and will make wall galleries look more cohesive! Keep scrolling to see more butter-soft baby faces & two excited new parents! 
Curious to see his family's prior session while they waited for him to arrive? Here it is!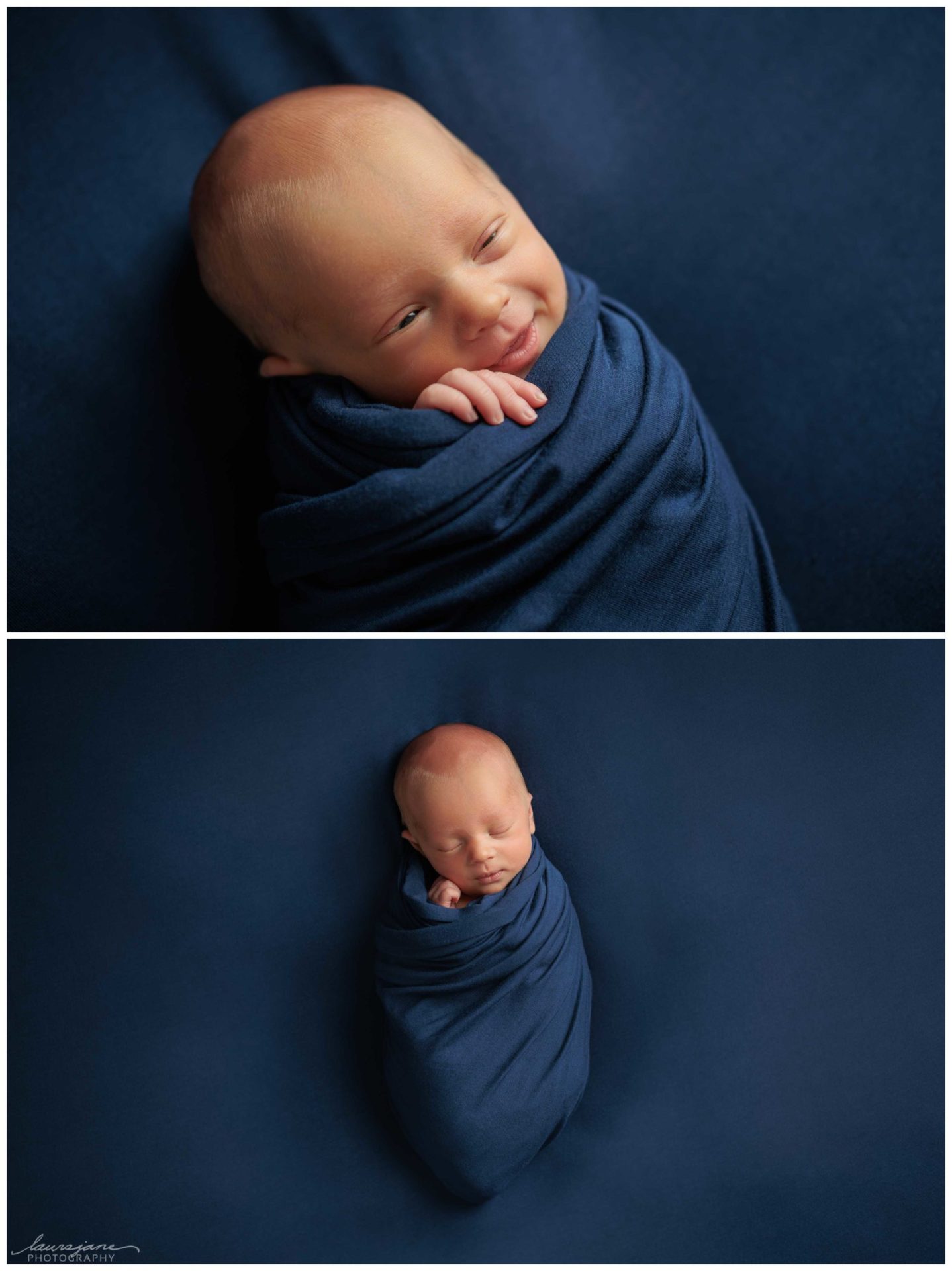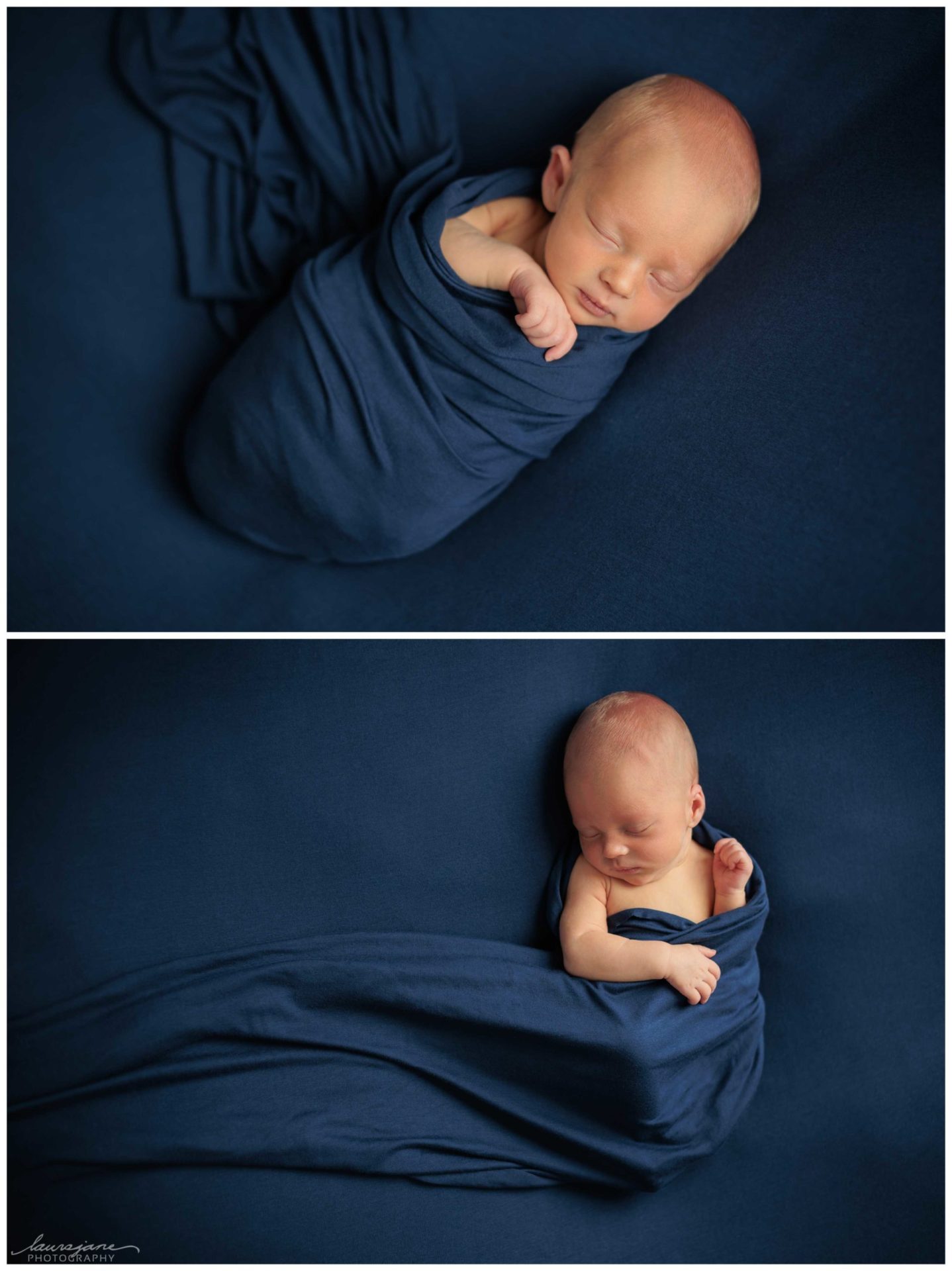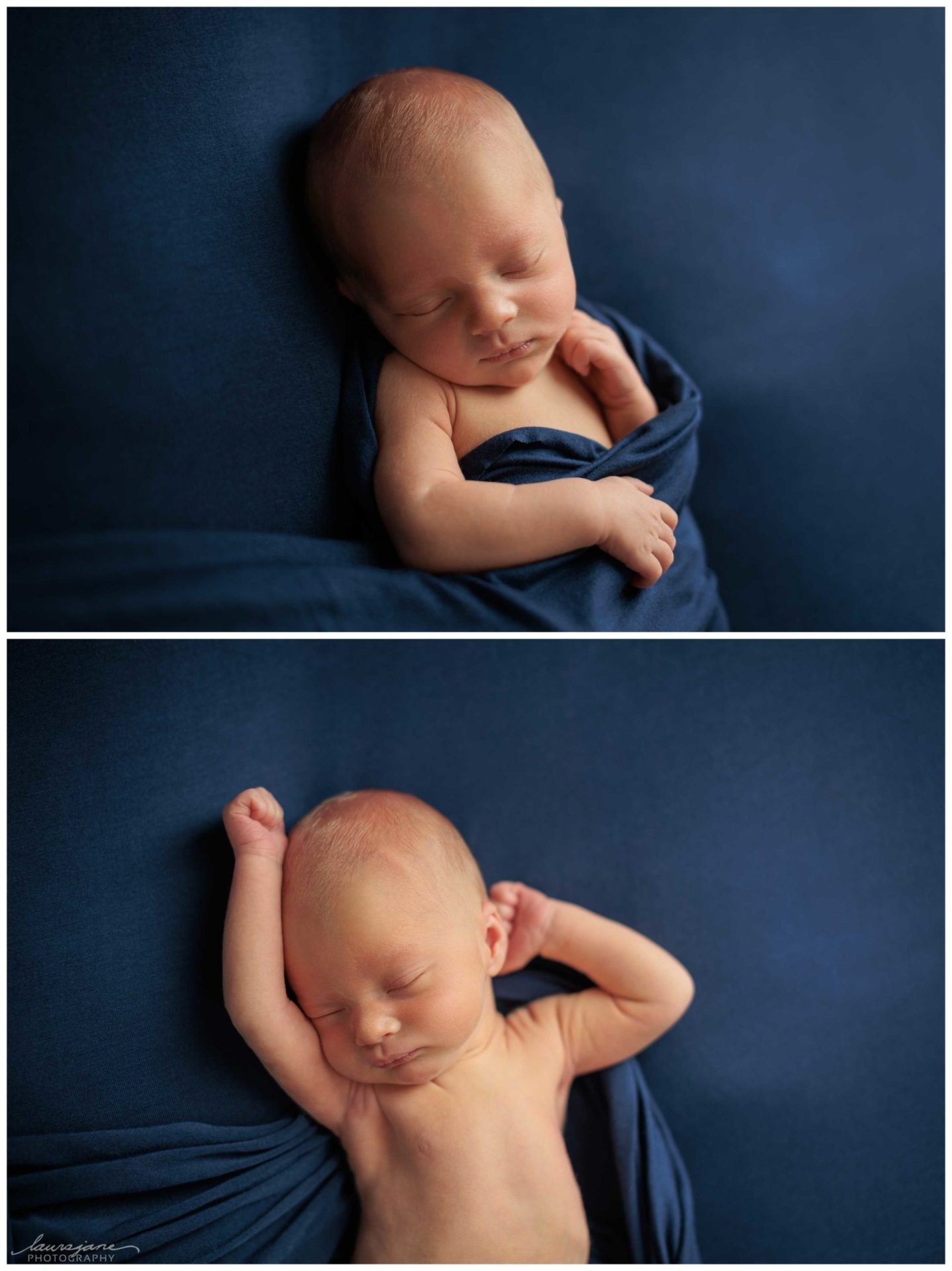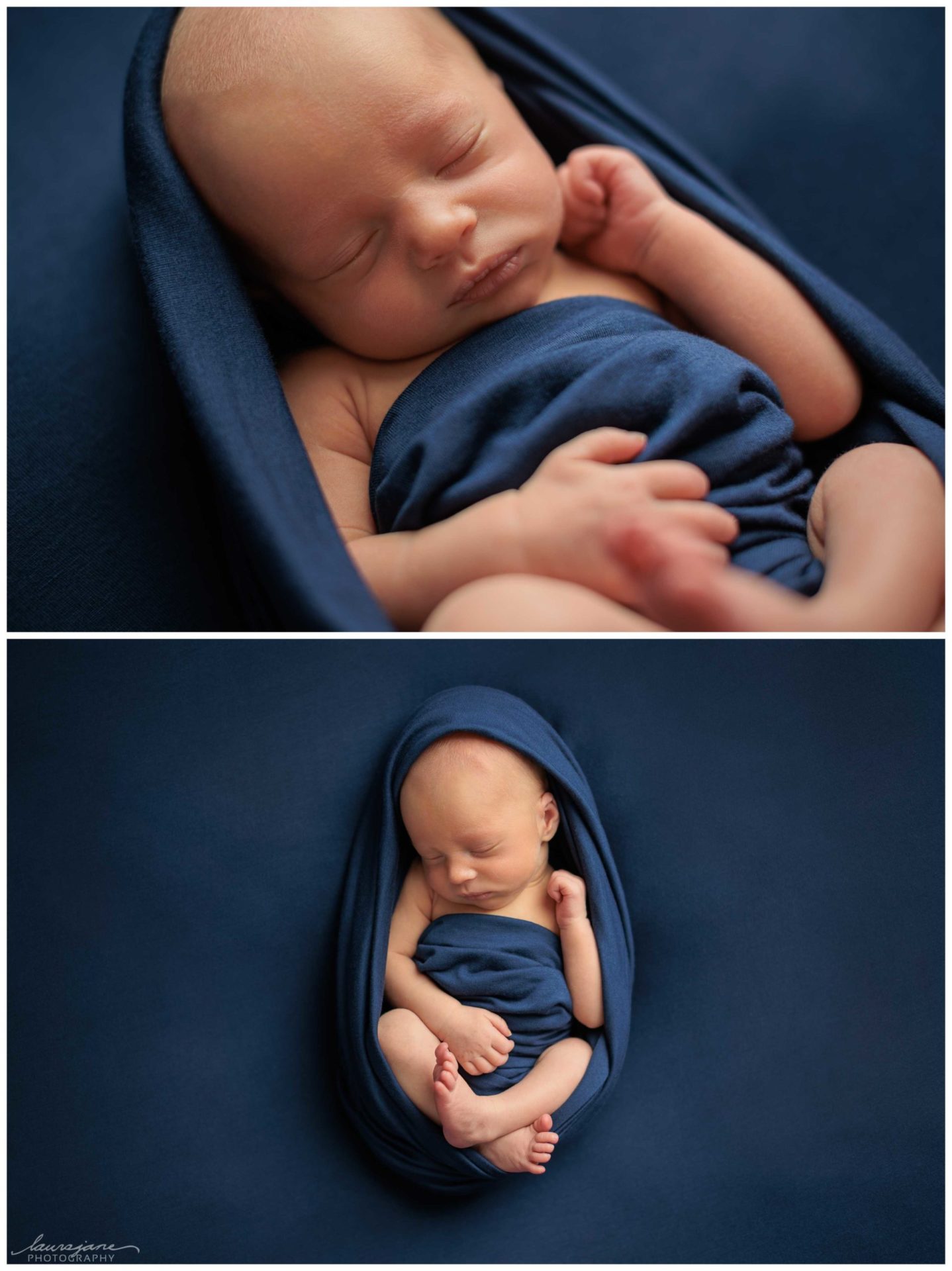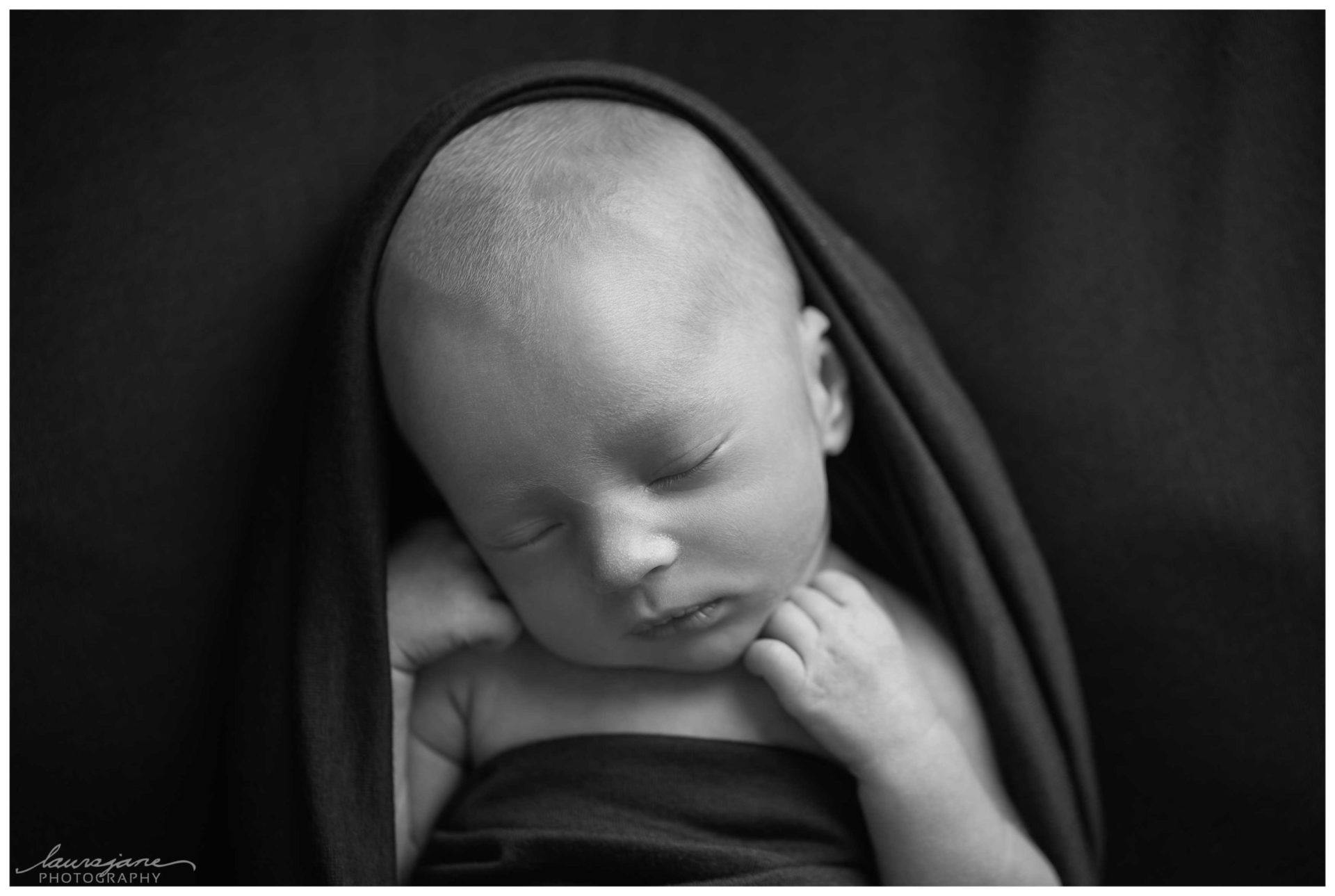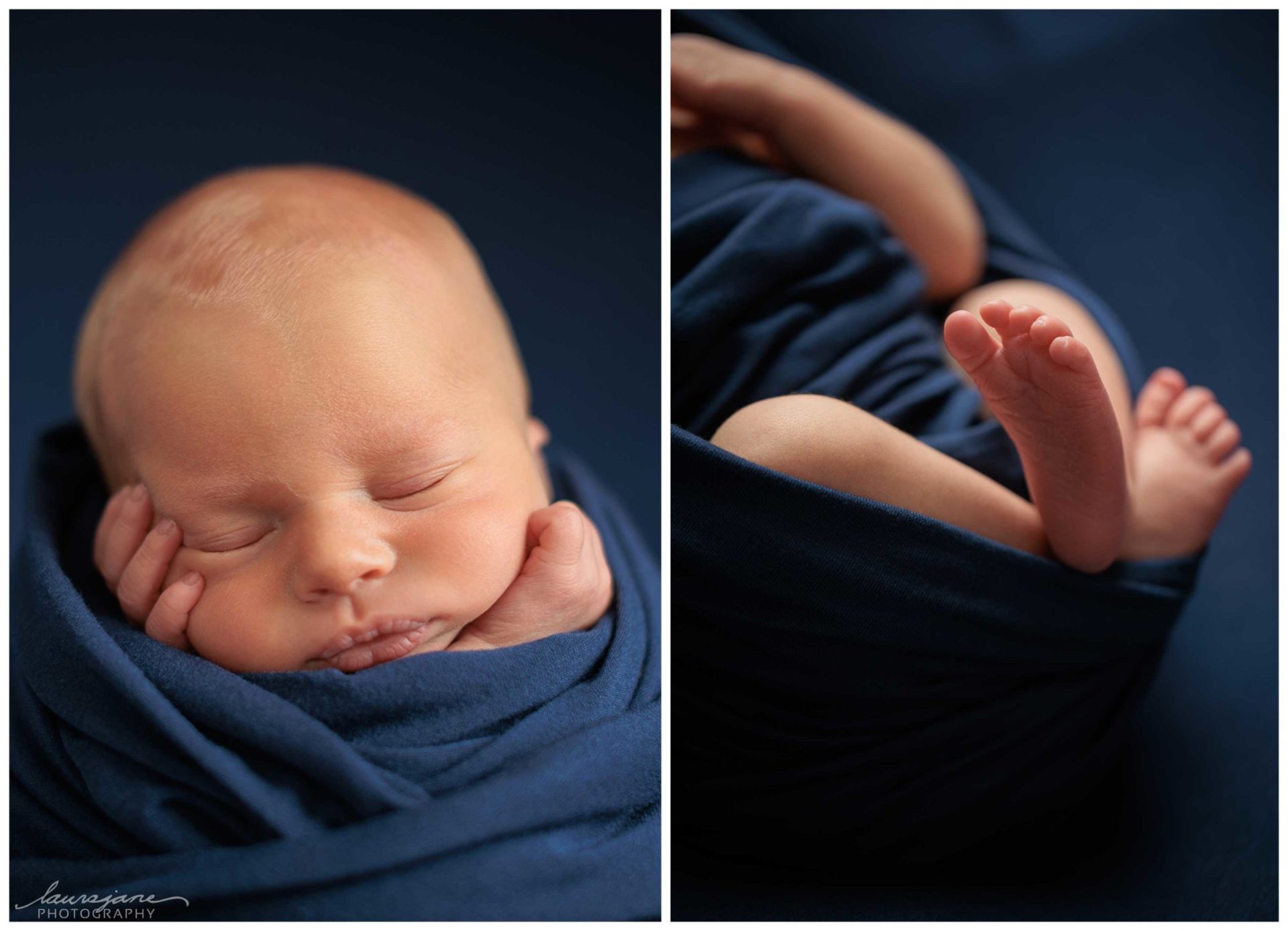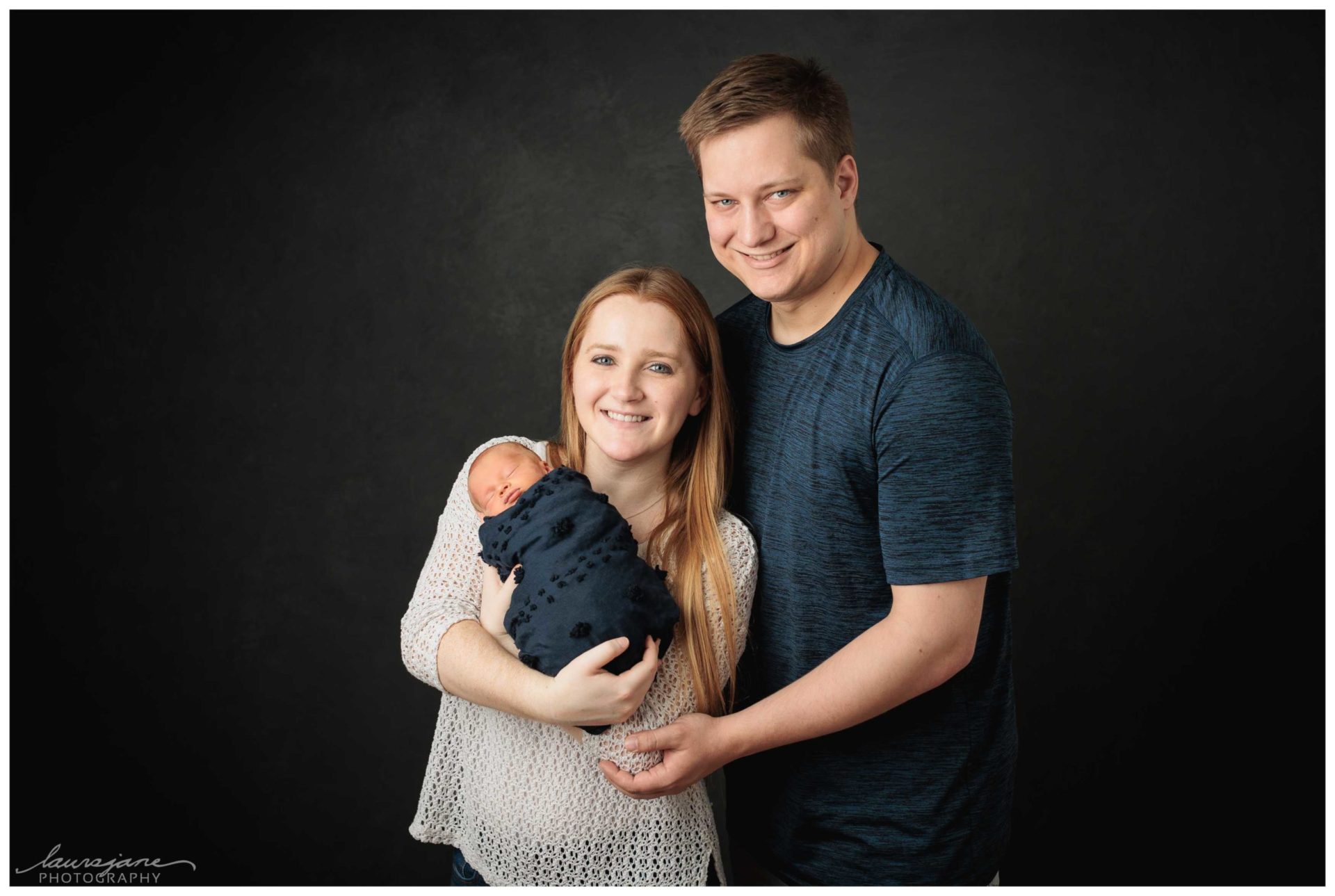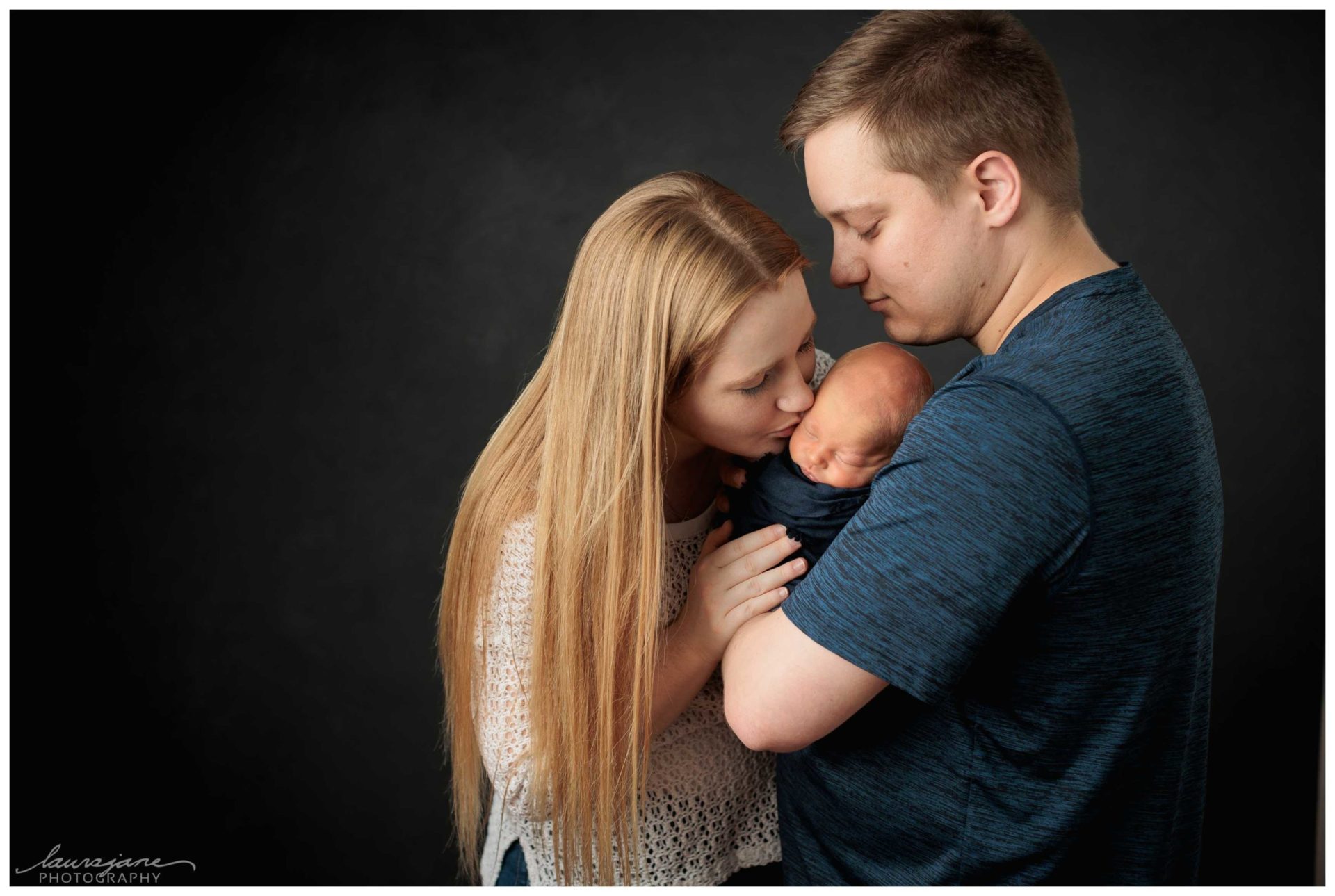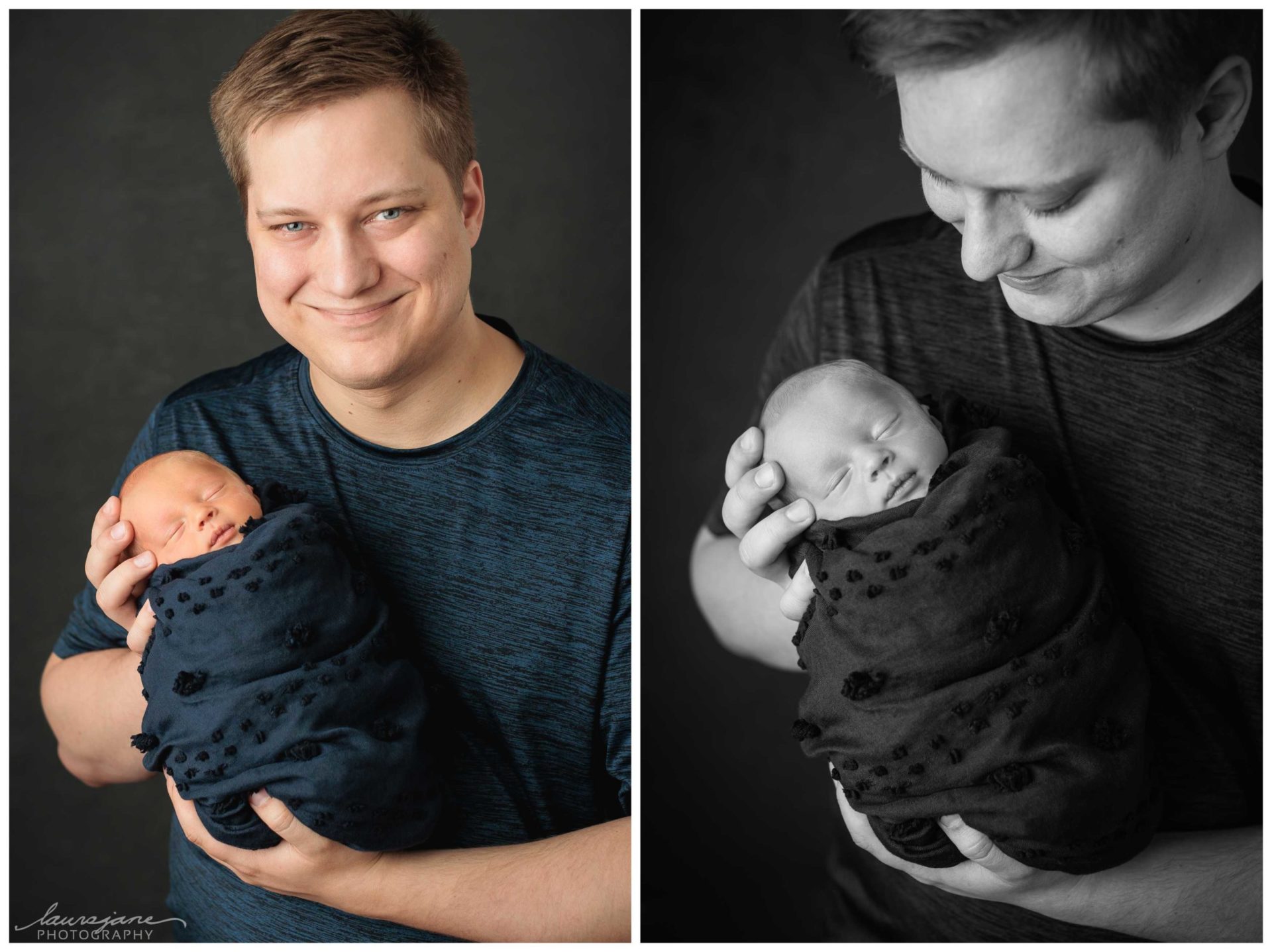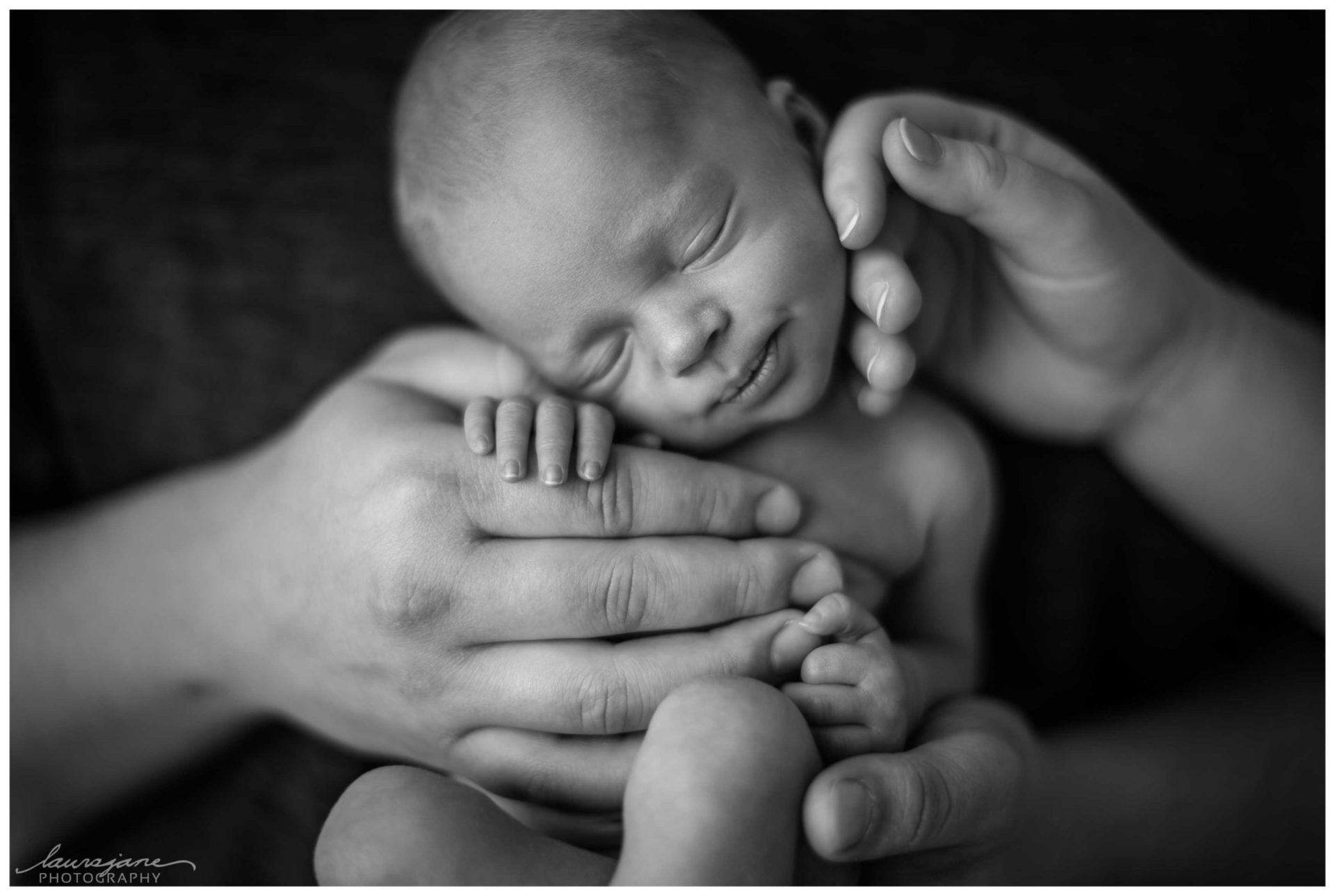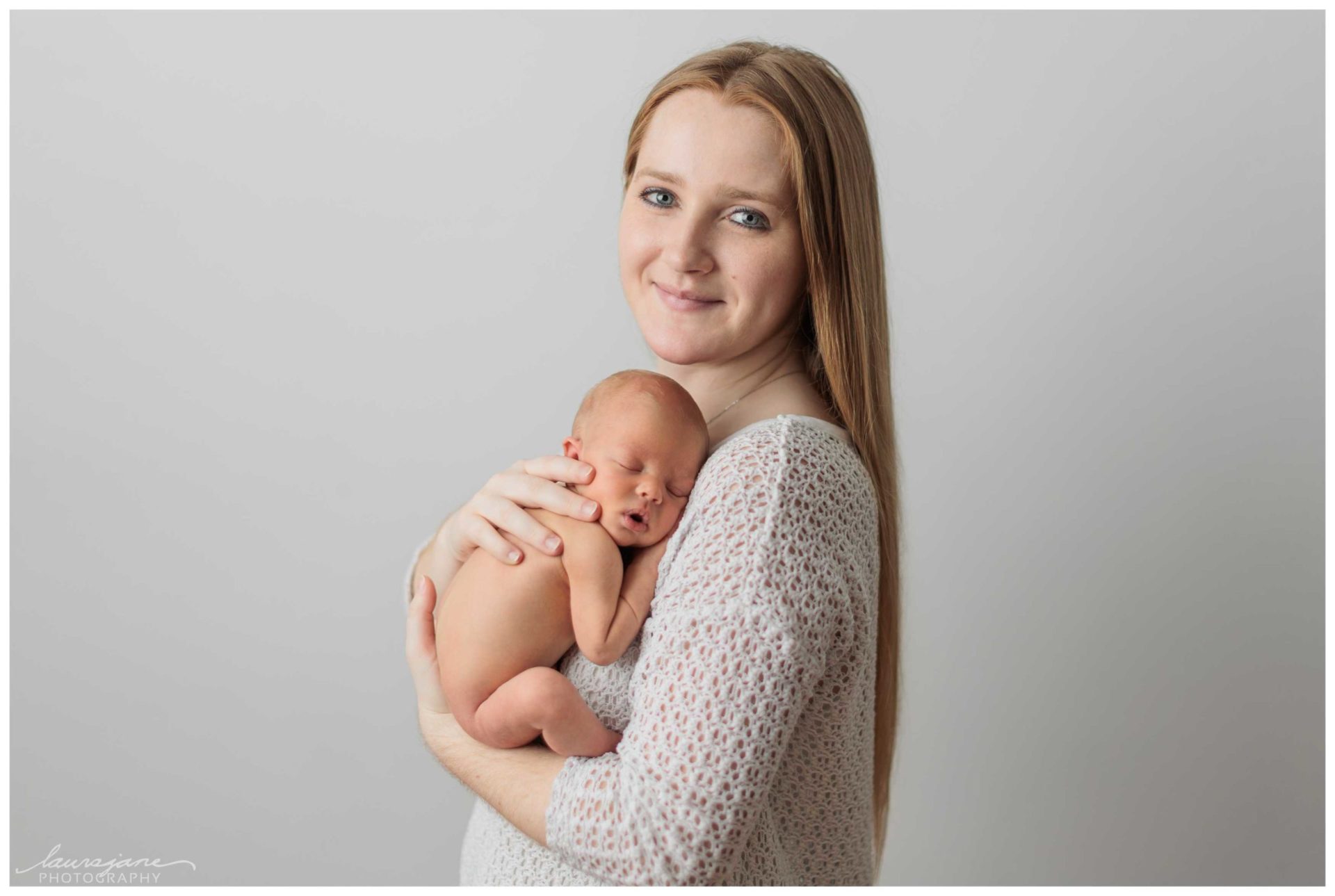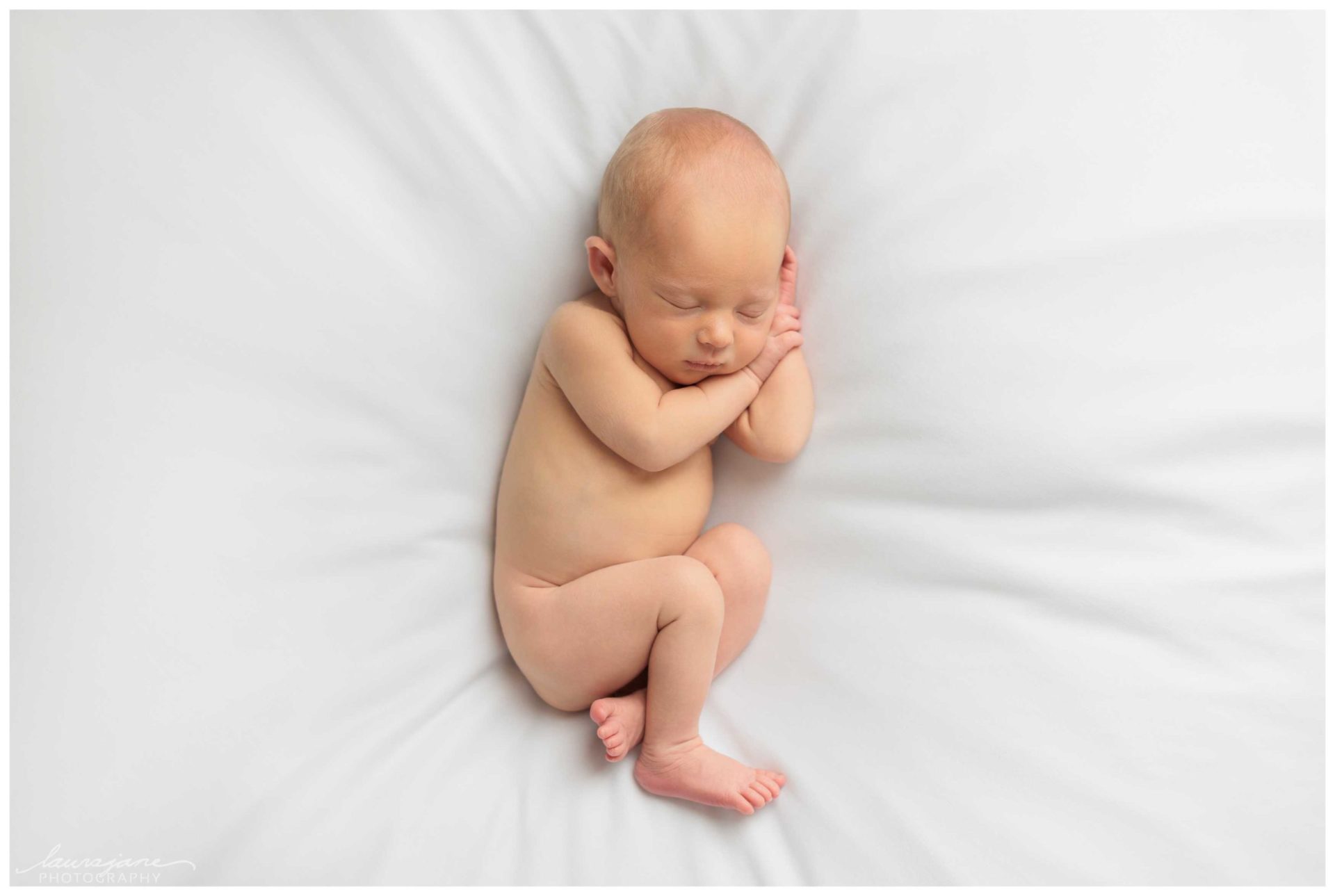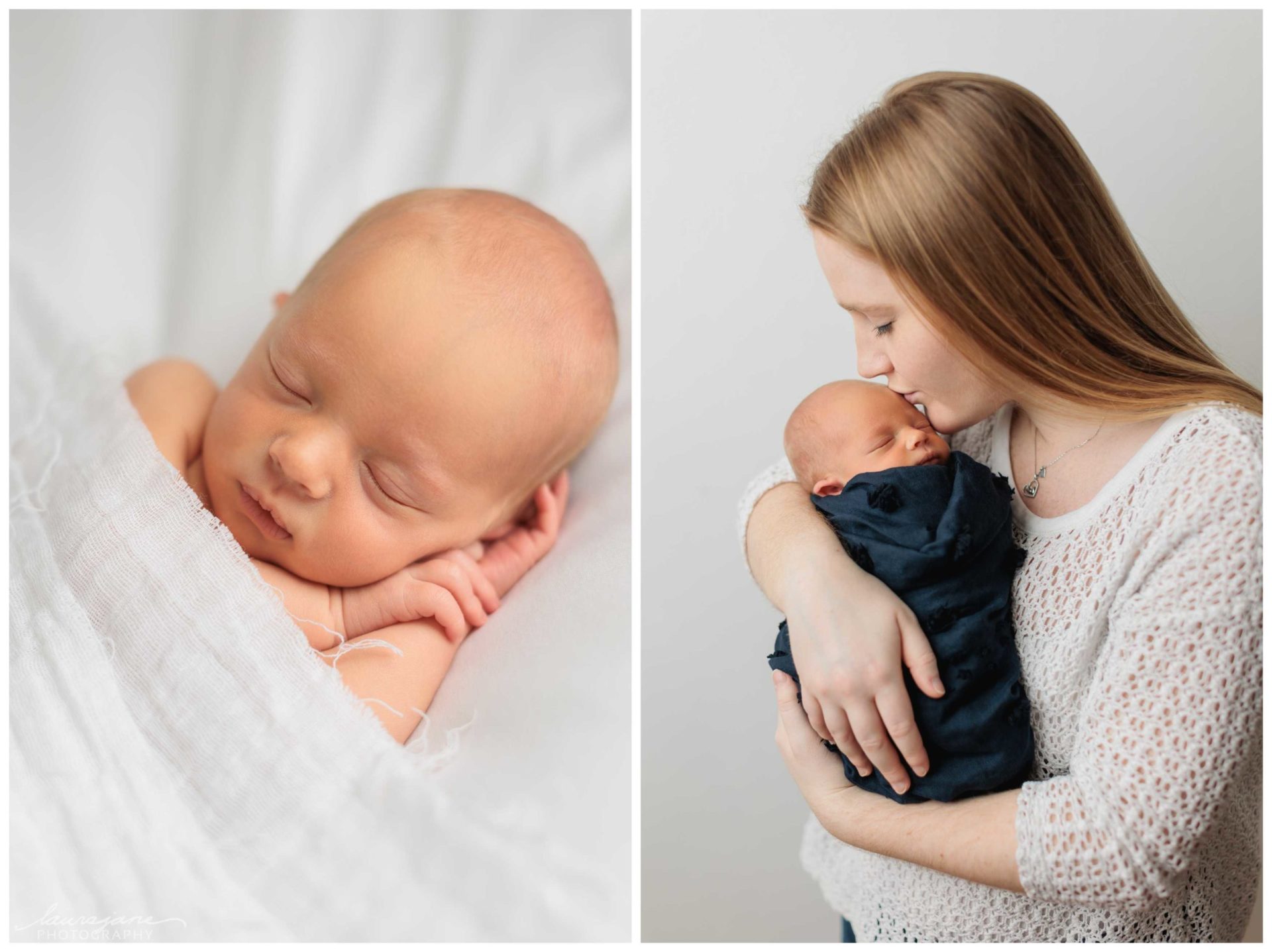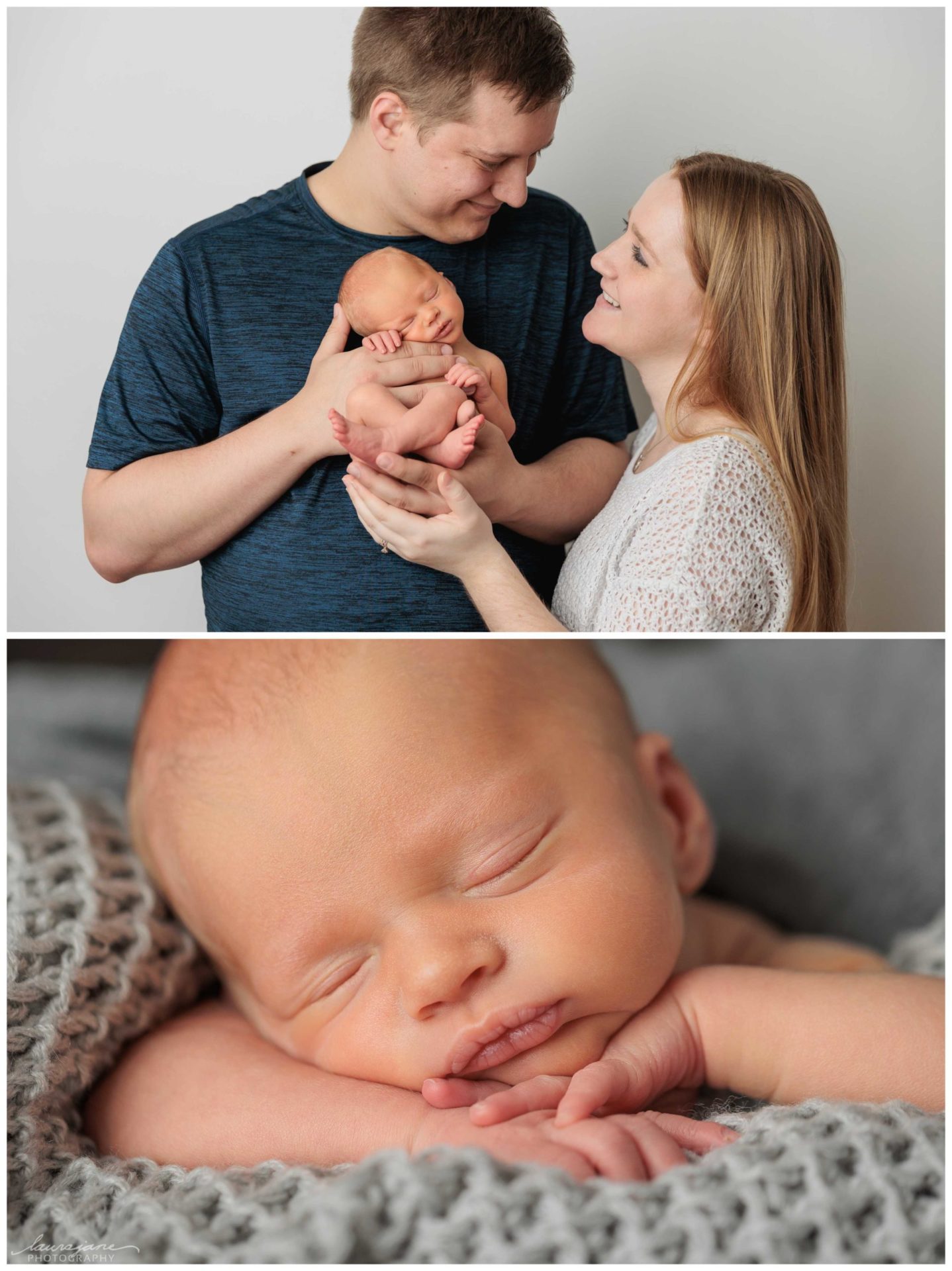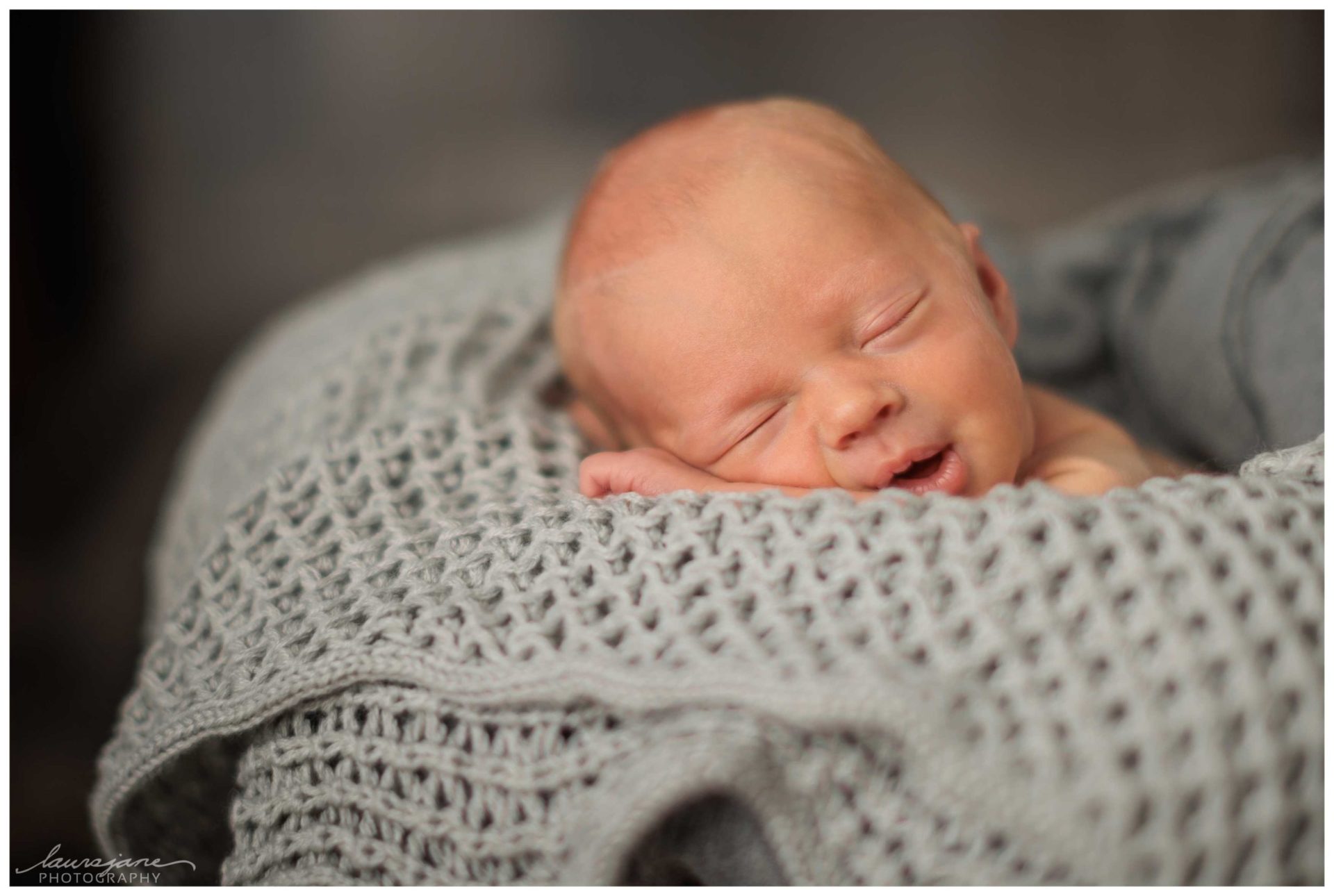 For more newborn portraits of a sweet baby girl, check out this portrait session! For more of my recent sessions, check out my business Facebook page!