A Wedding at Homestead Hollow County Park –
Let me tell you what you'll see below at this wedding hosted at Homestead Hollow County Park. You'll see love letters, longgg deep hugs, tight families, prayers to set a strong foundation, and true joy surrounding a new marriage. Hannah & Micah's wedding had all the intense, happy emotions I hope to see at all my weddings. Much to my surprise, I learned that Hannah has quite the green thumb. She had grown ALL her florals herself and her friends were kind enough to put together bouquets all morning! In the early morning hours, you couldn't help but smile as Hannah & Micah waited with palpable anticipation. Micah had to flex that self-control of his not to take a peek at Hannah as they shared a prayer around a blind corner before their wedding ceremony. Shortly after, Hannah's dad gave her a few squeezes as they got ready to walk down the aisle. The Rabideau family (Hannah's side) has always been a musical family so I wasn't surprised that they had picked out a few hymns to sing with everyone during the ceremony. Post-nuptials, the newlyweds had a very energetic receiving line followed by equally vivacious portraits. I was waiting for Micah's face to start twitching after how big & how much he was smiling haha! Throughout their portraits, you can really feel how much Hannah & Micah care for each other. We rolled into the reception with a few speeches, and then Hannah surprised Micah with a song she had recorded for him! Amazing! That wasn't the only surprise though. Hannah & Micah surprised all their guests with a chicken-dance-fake-out before their First Dance and made as many as they could join in the fun haha! Hopefully the gallery below gives you a clear sense of all the fun & joy of the day!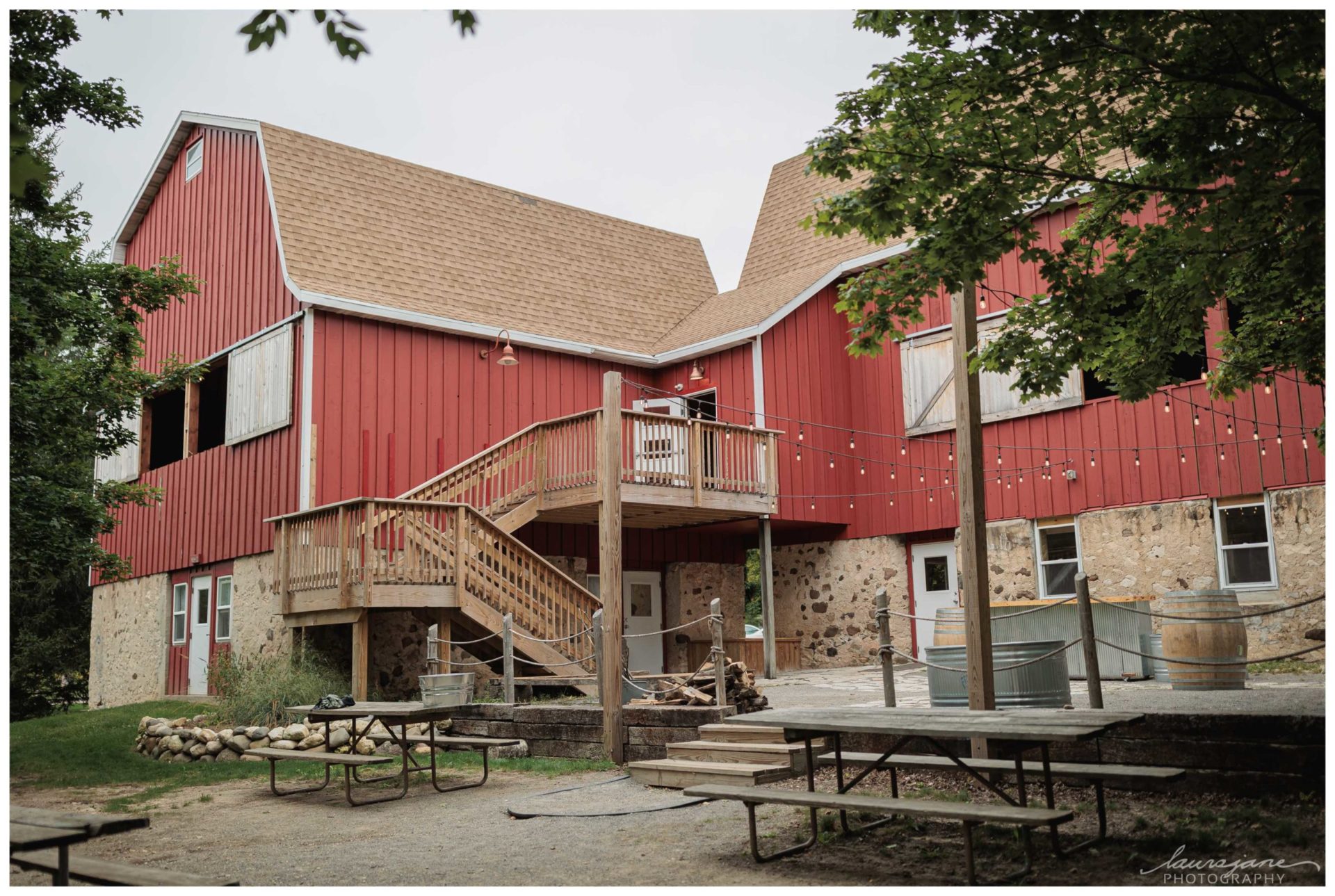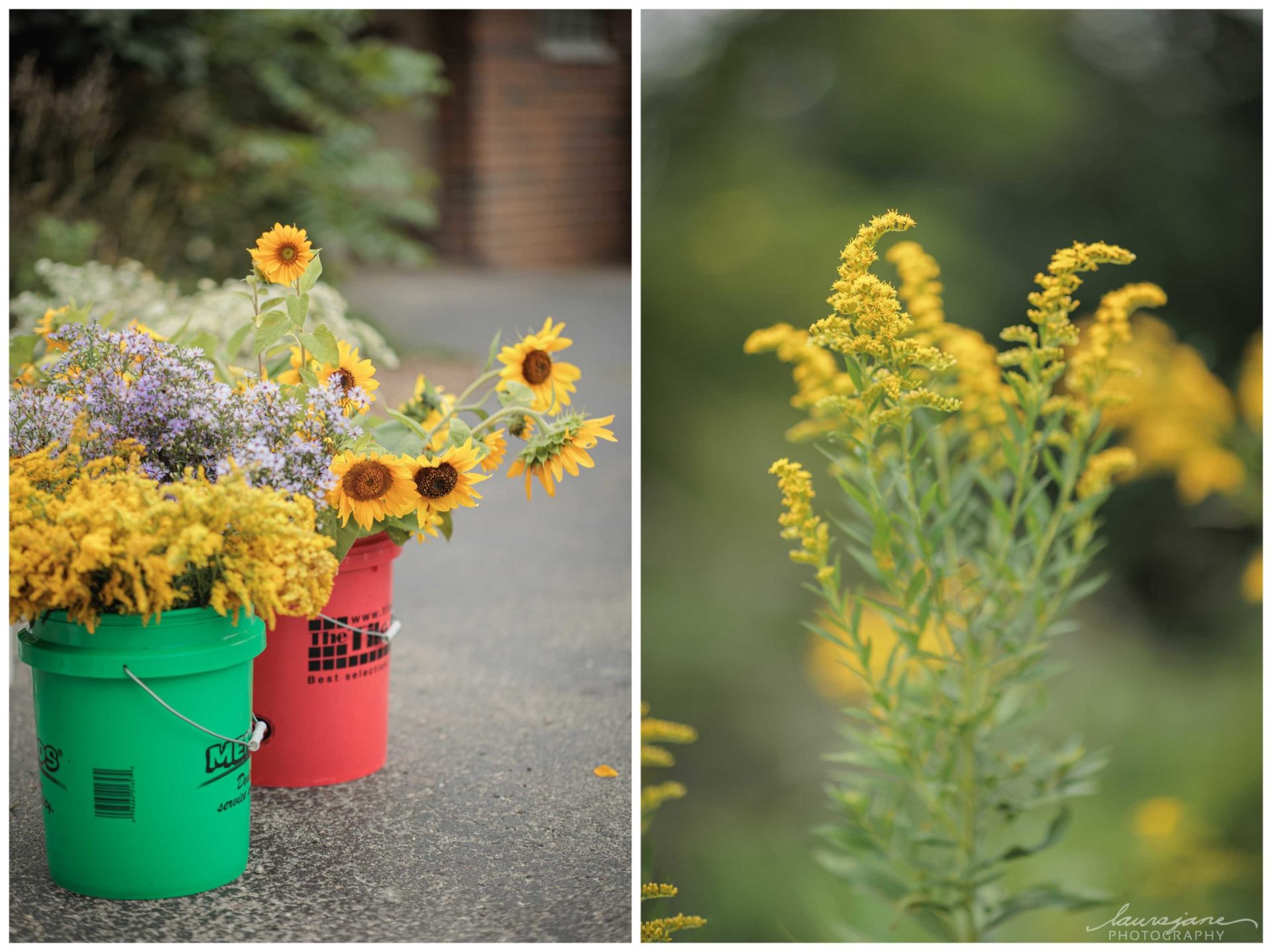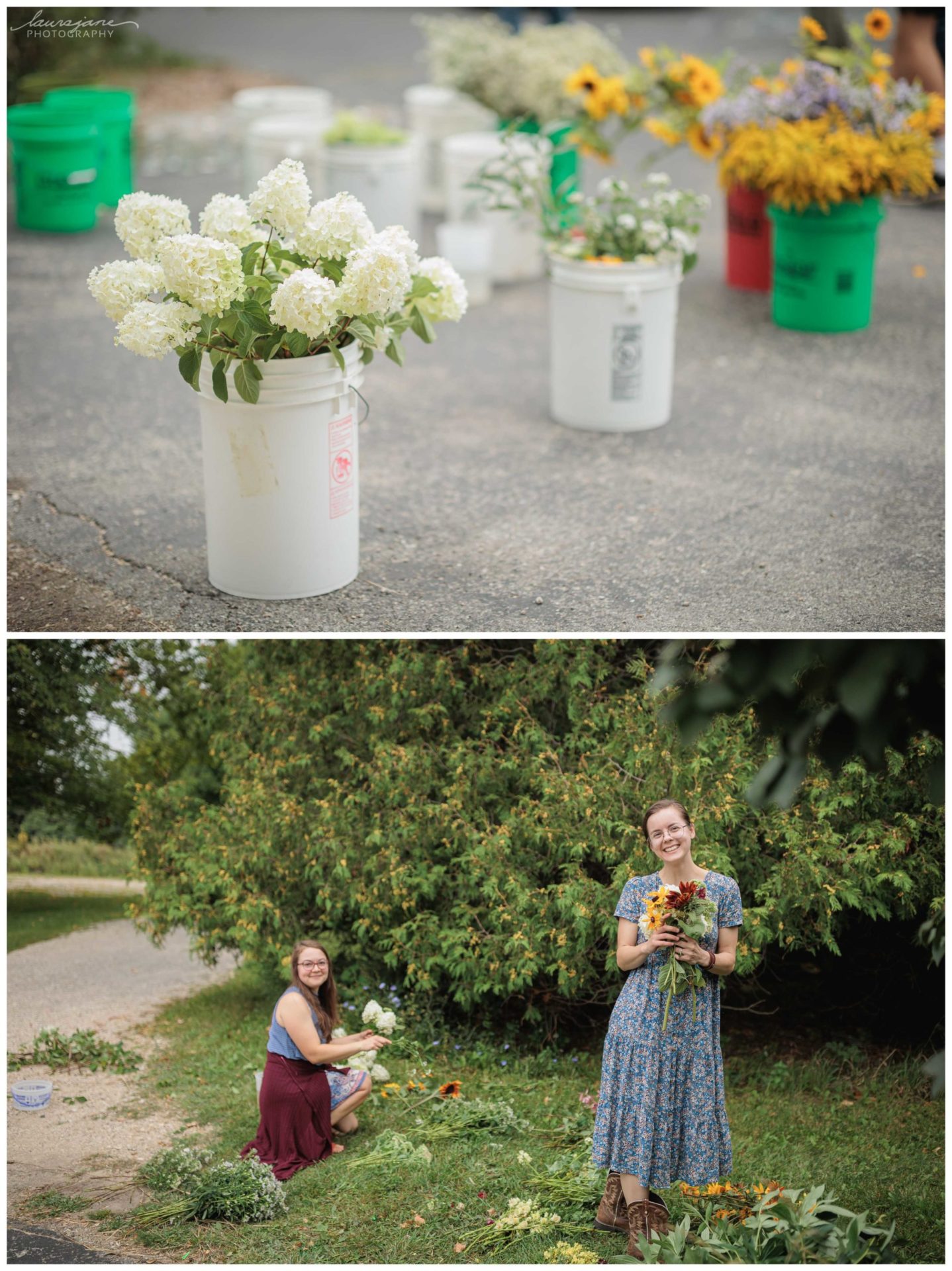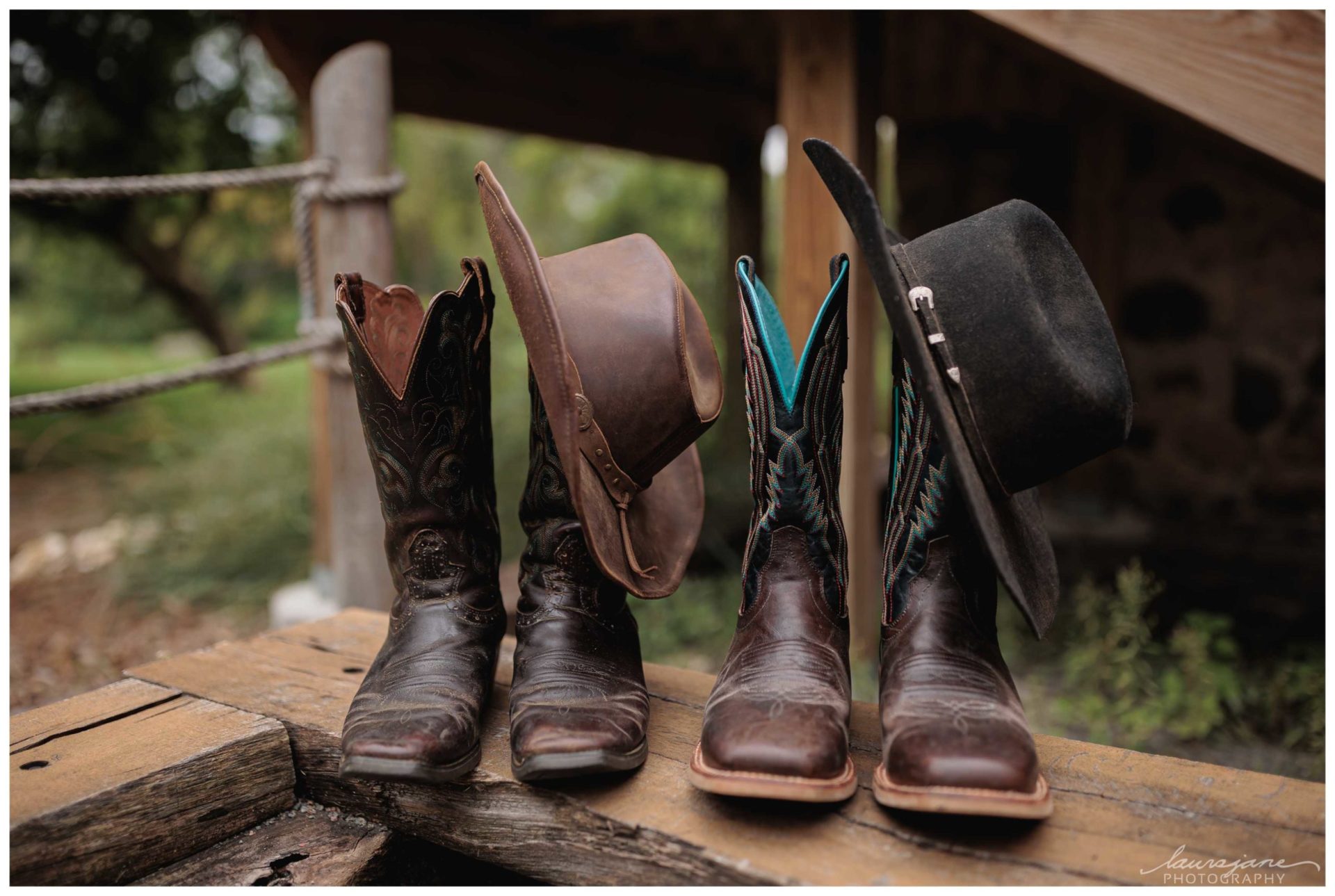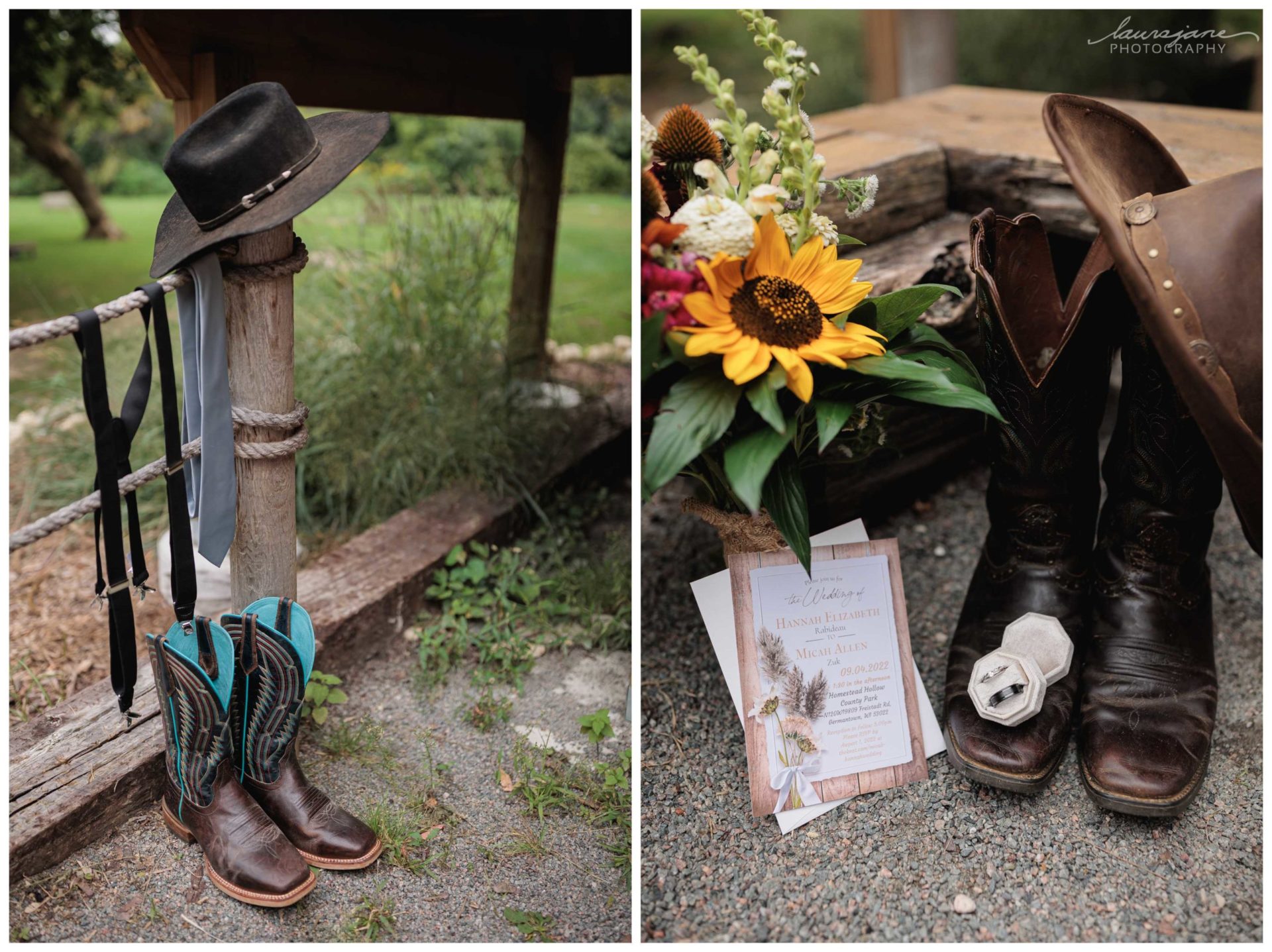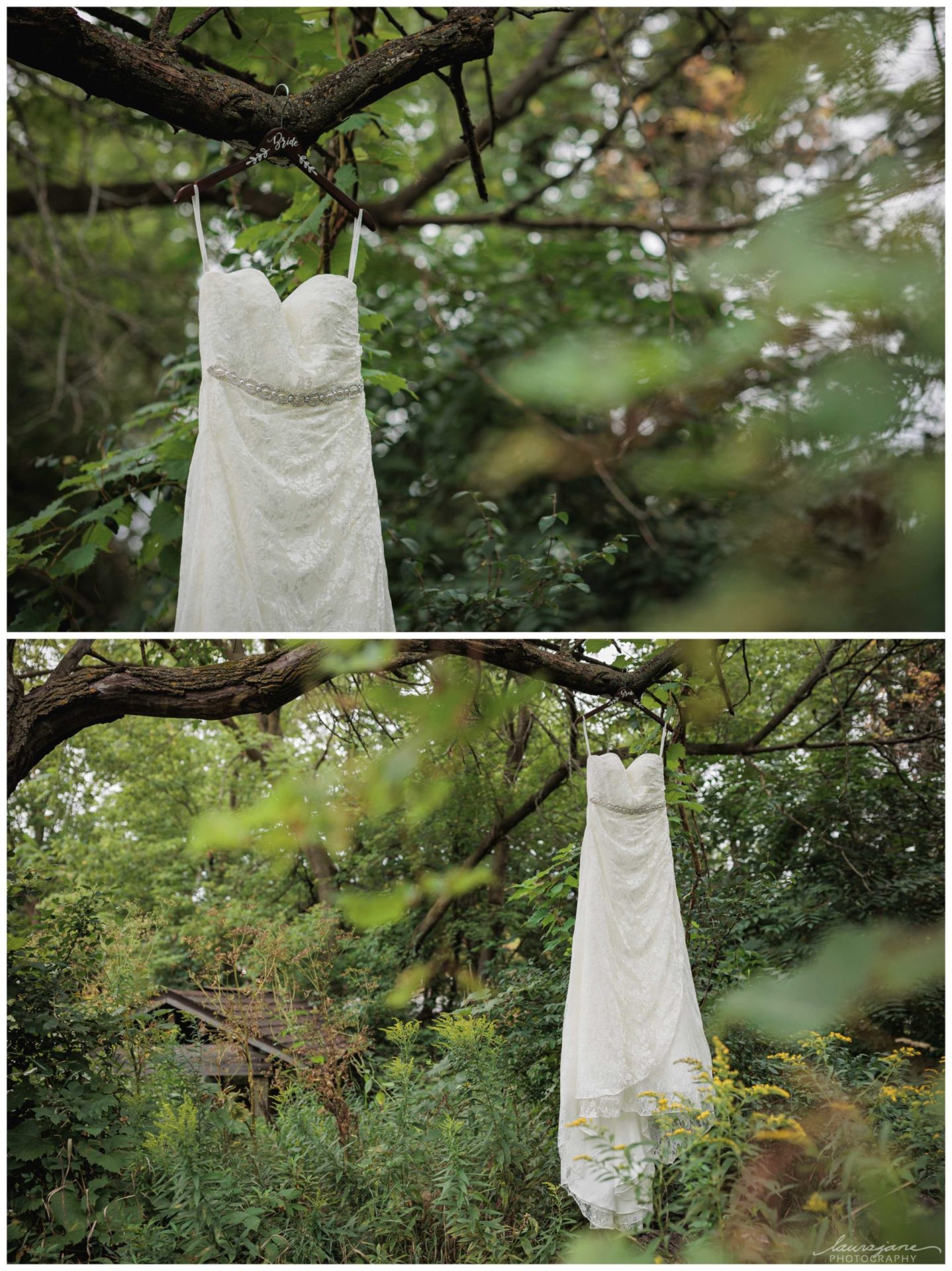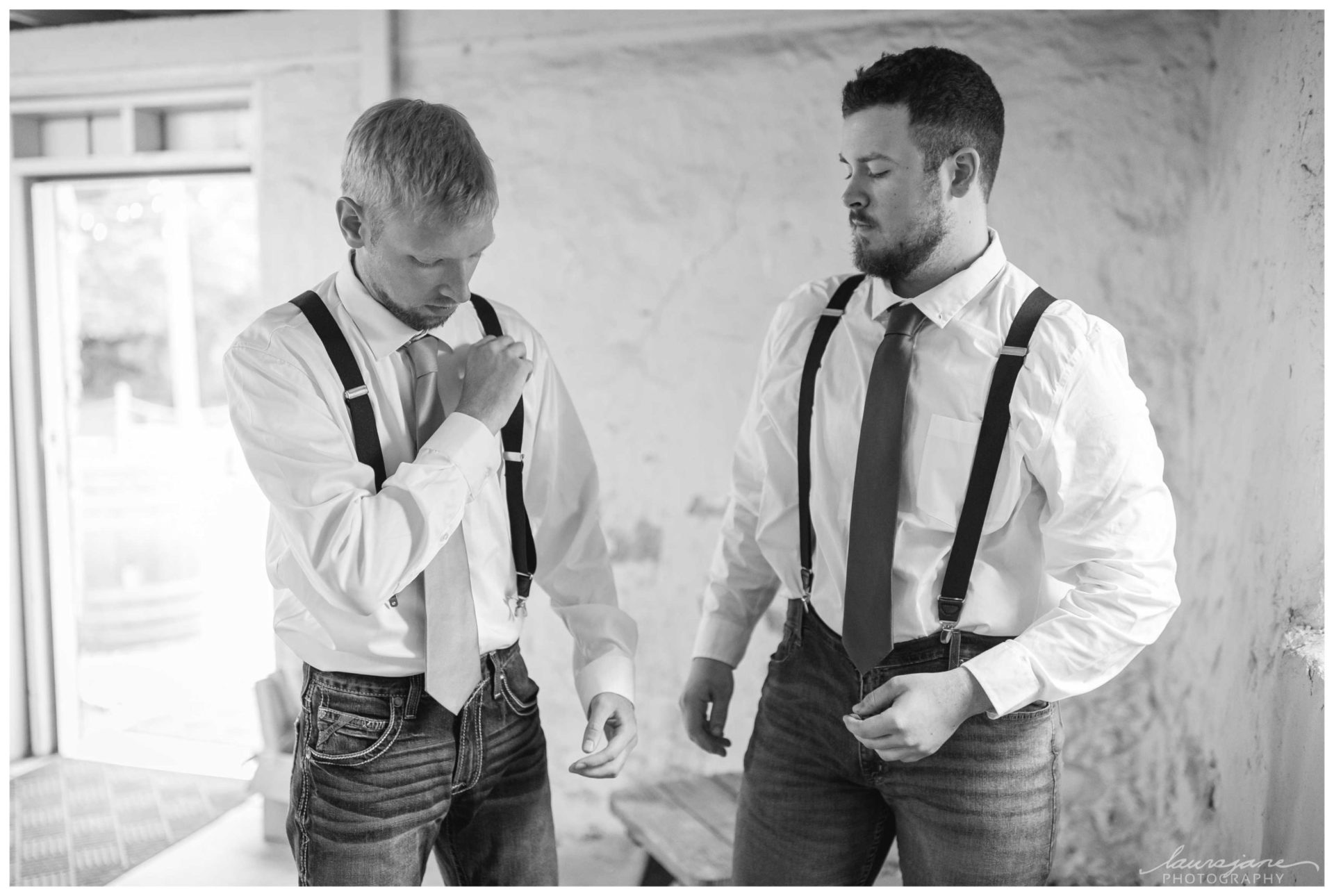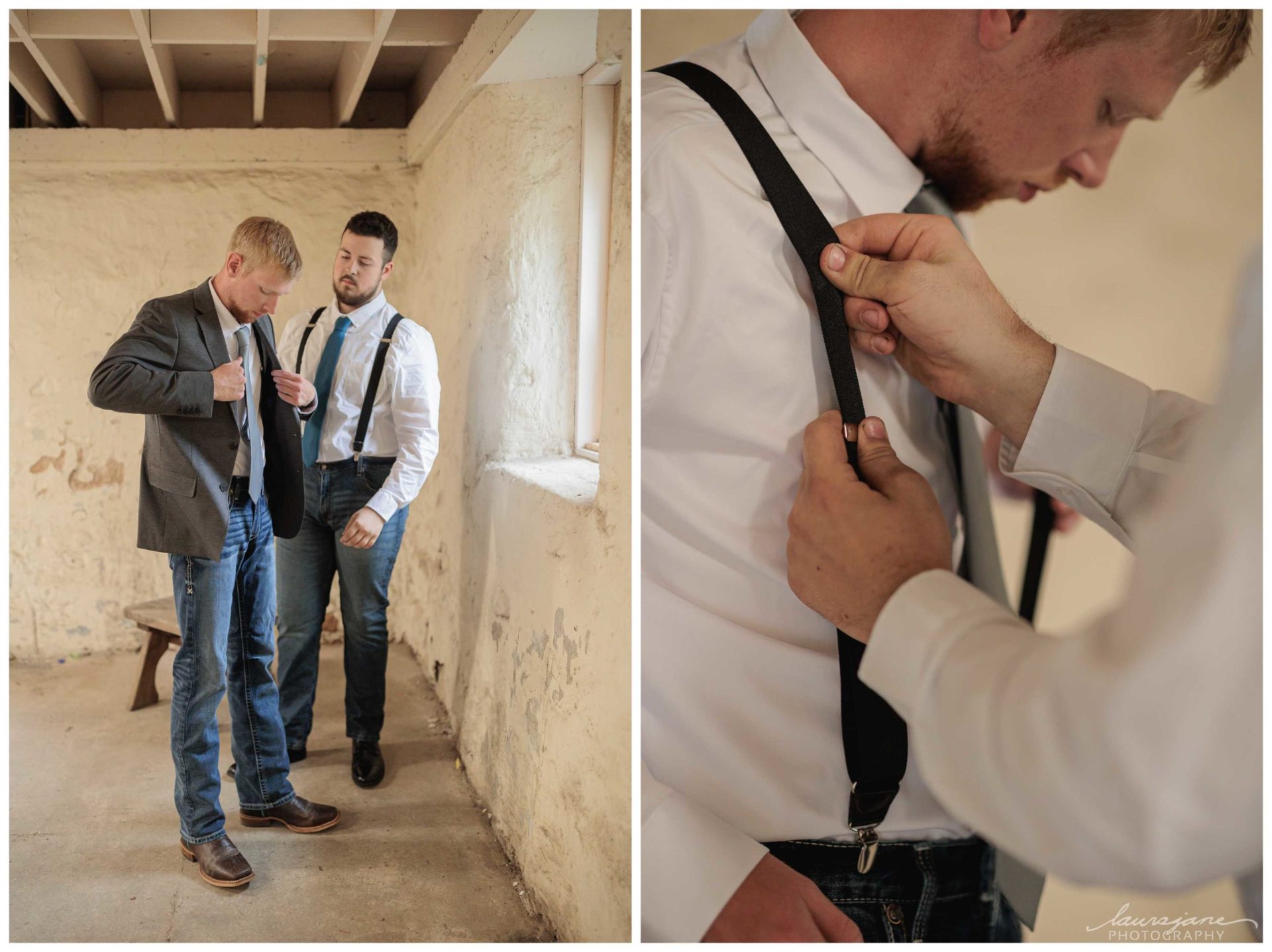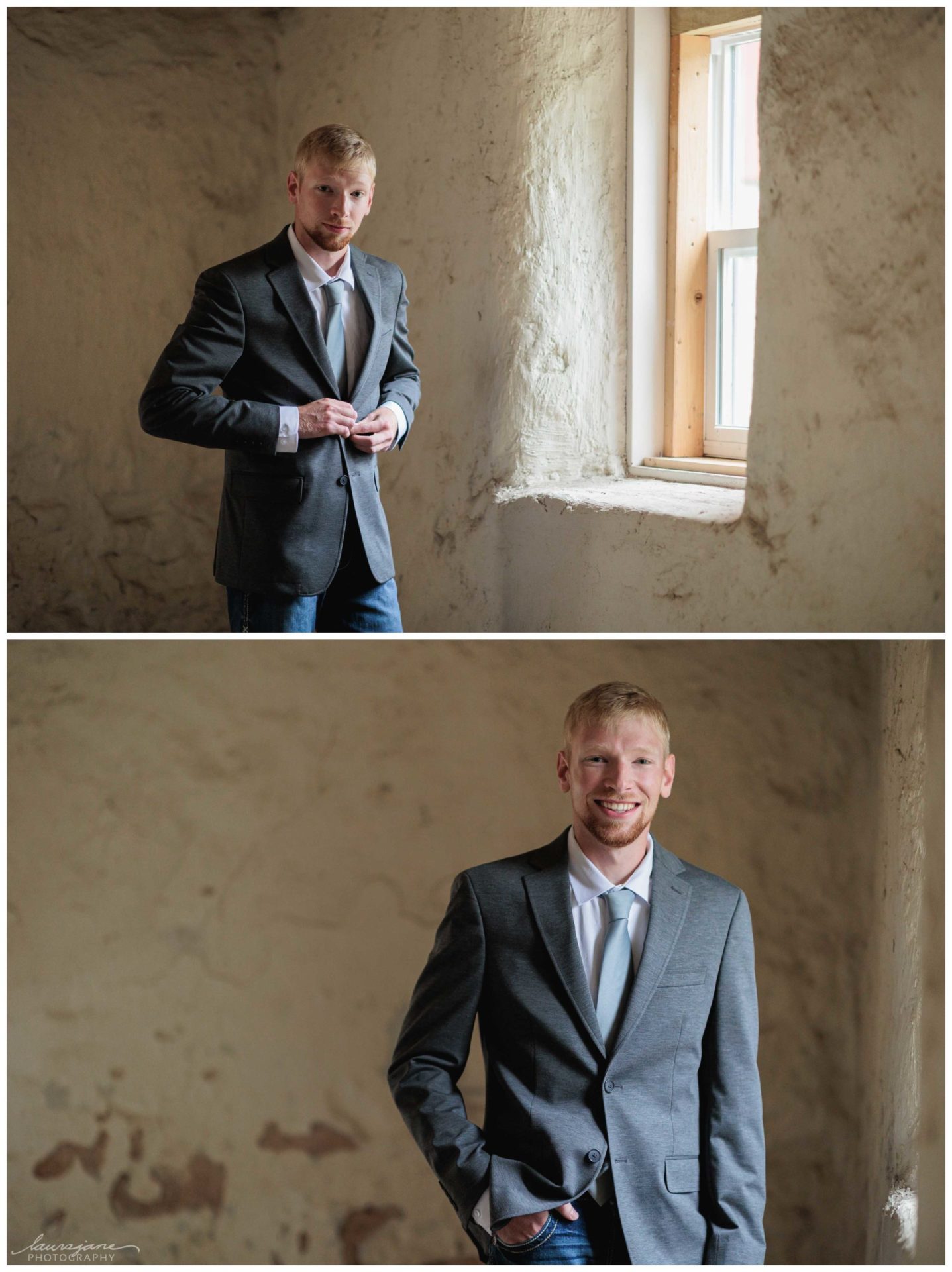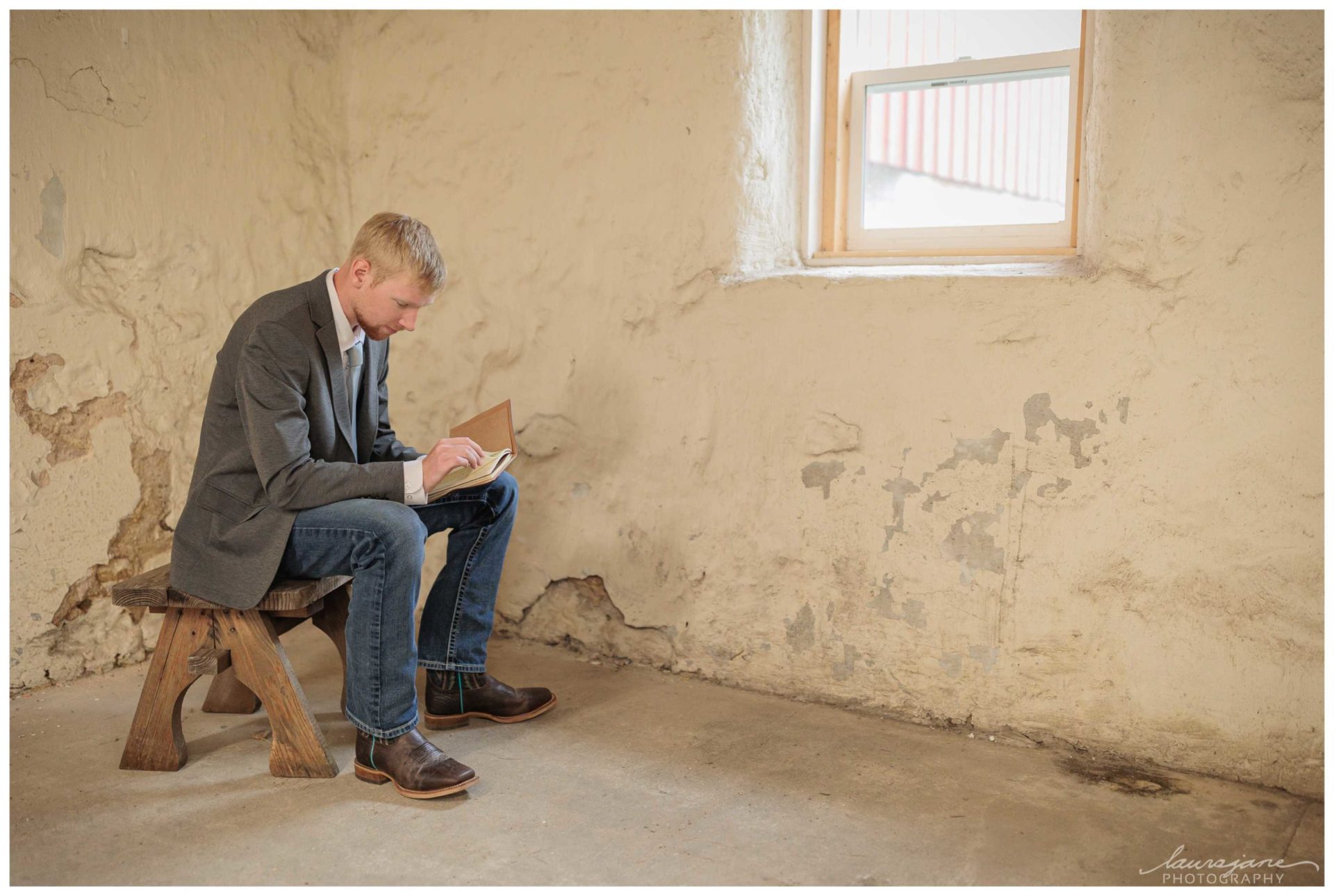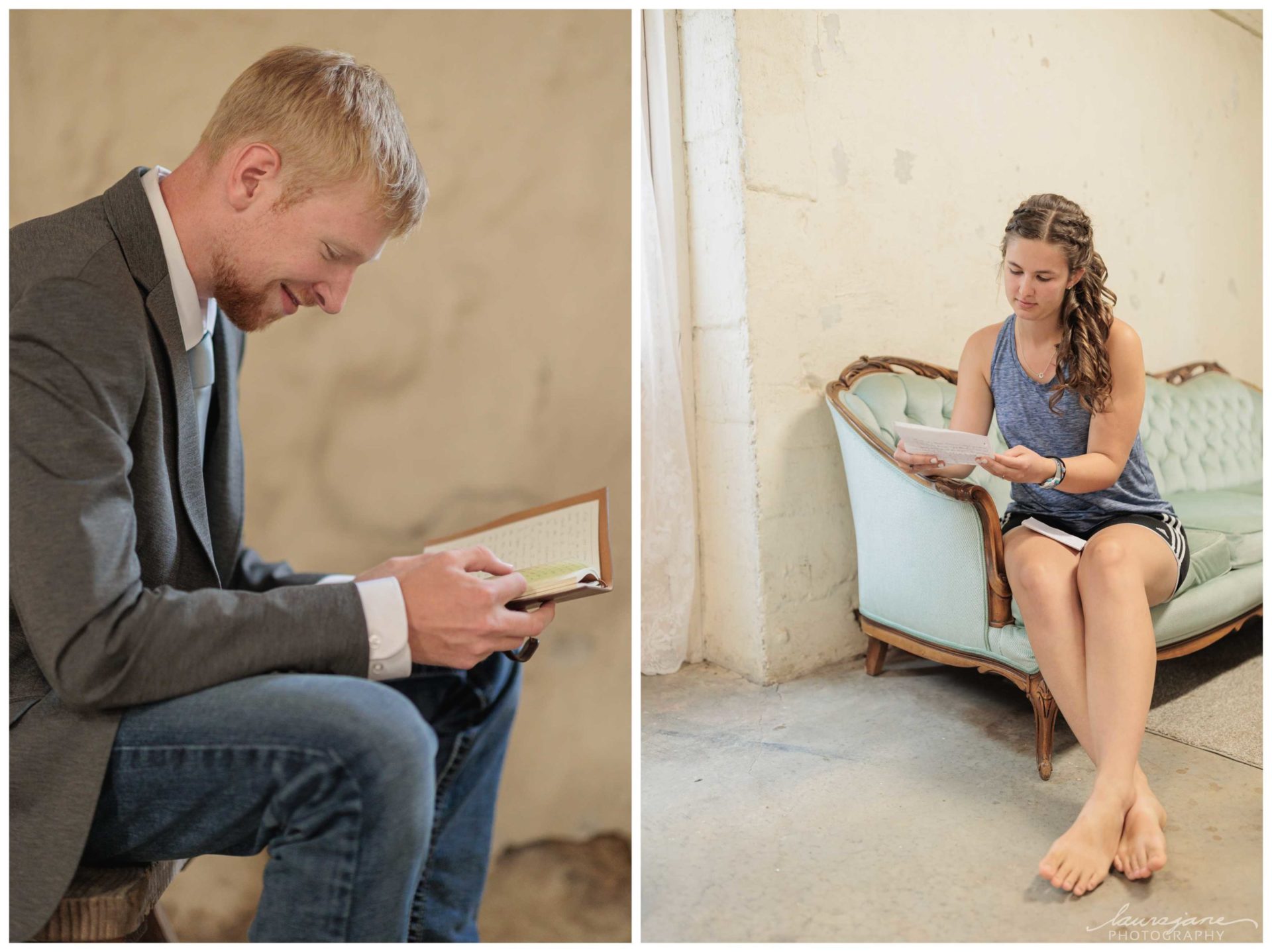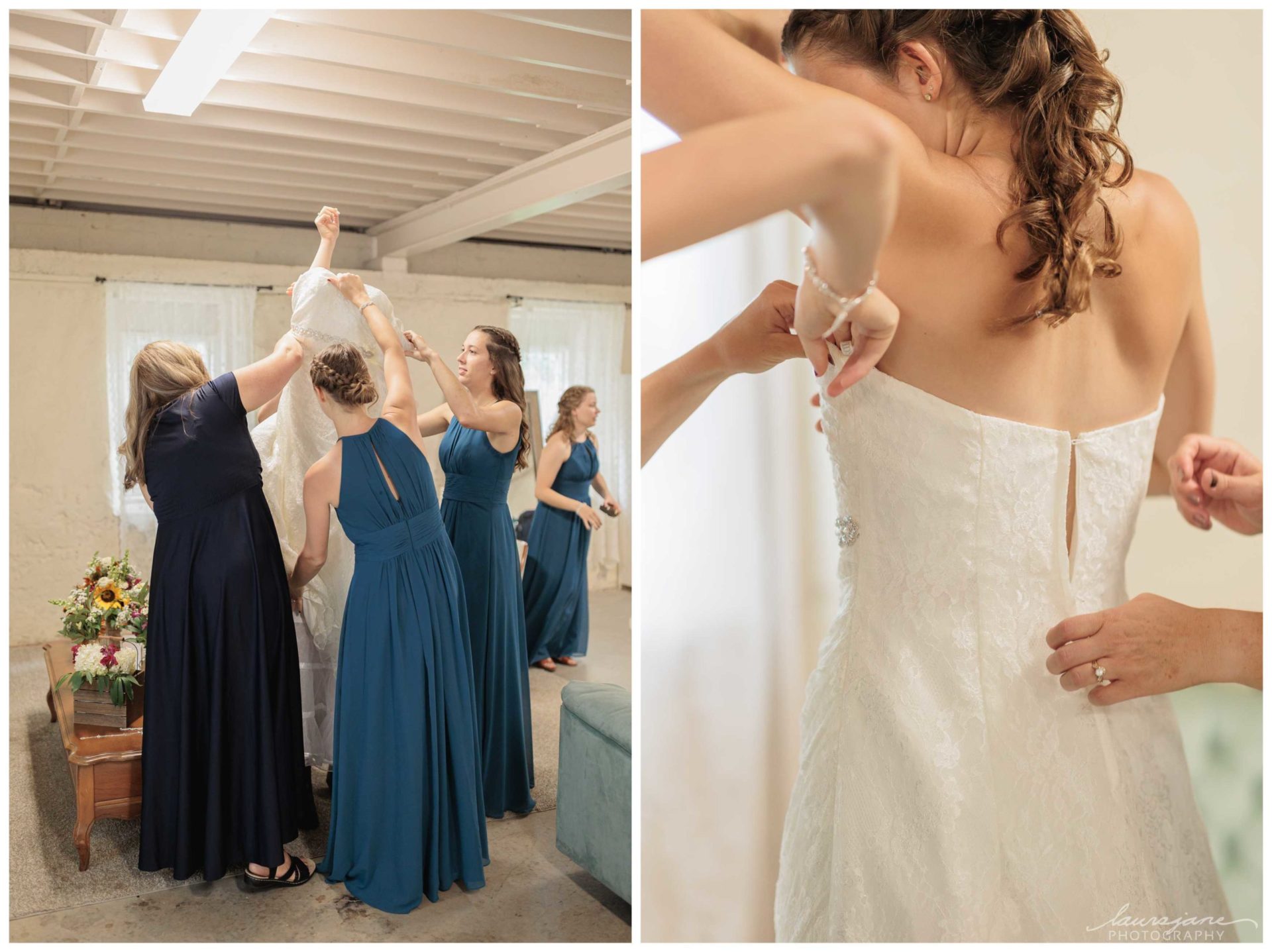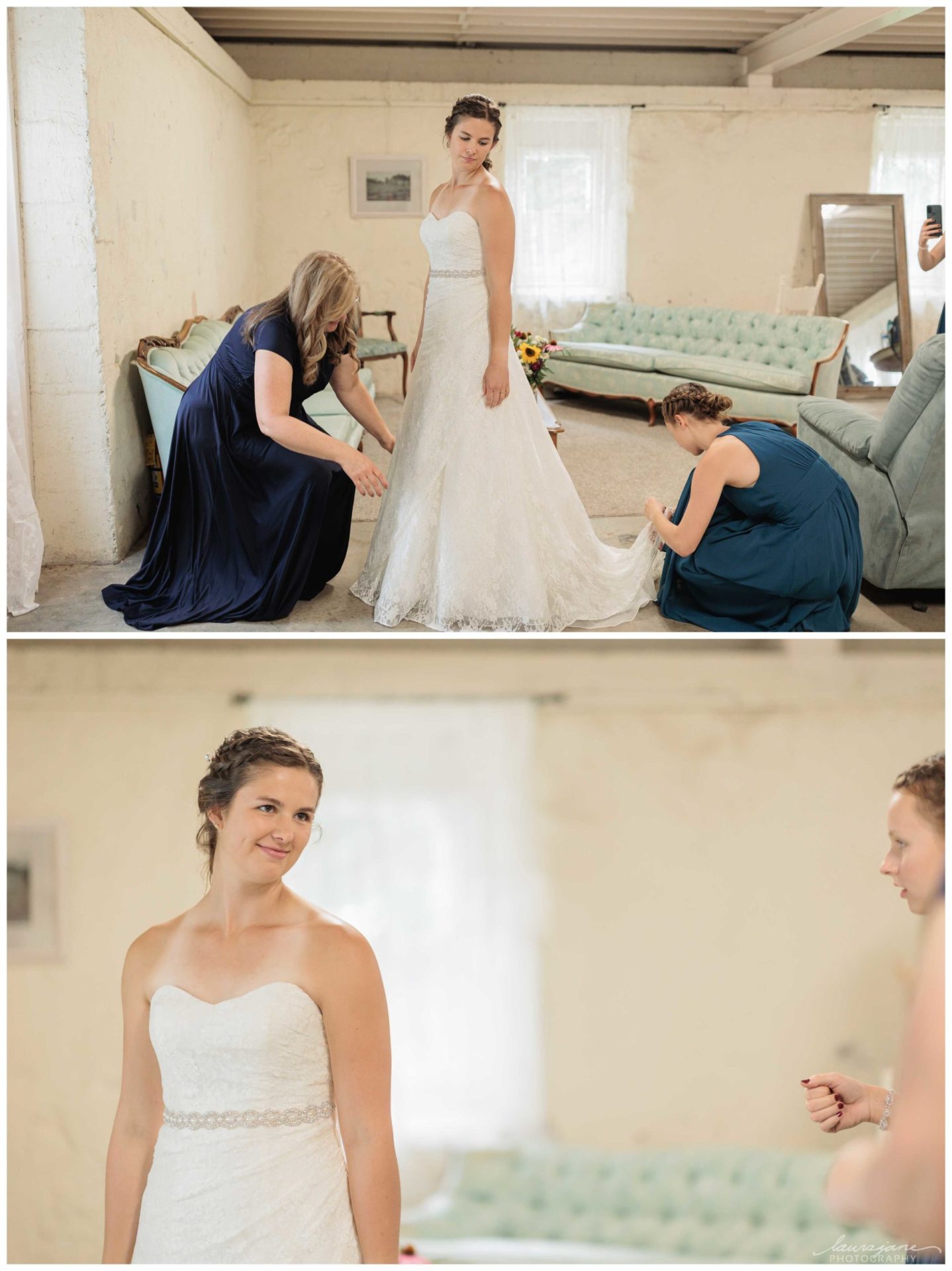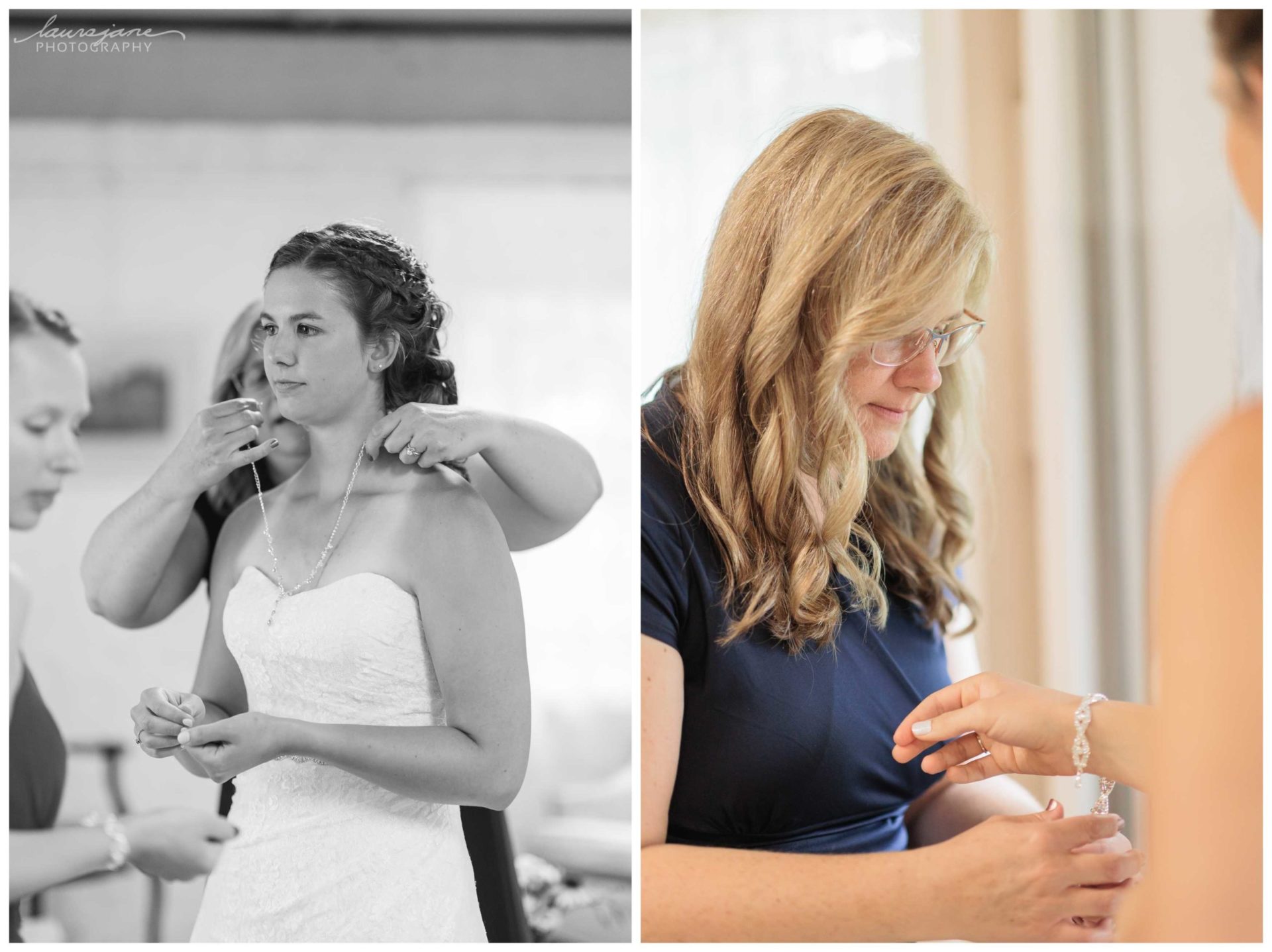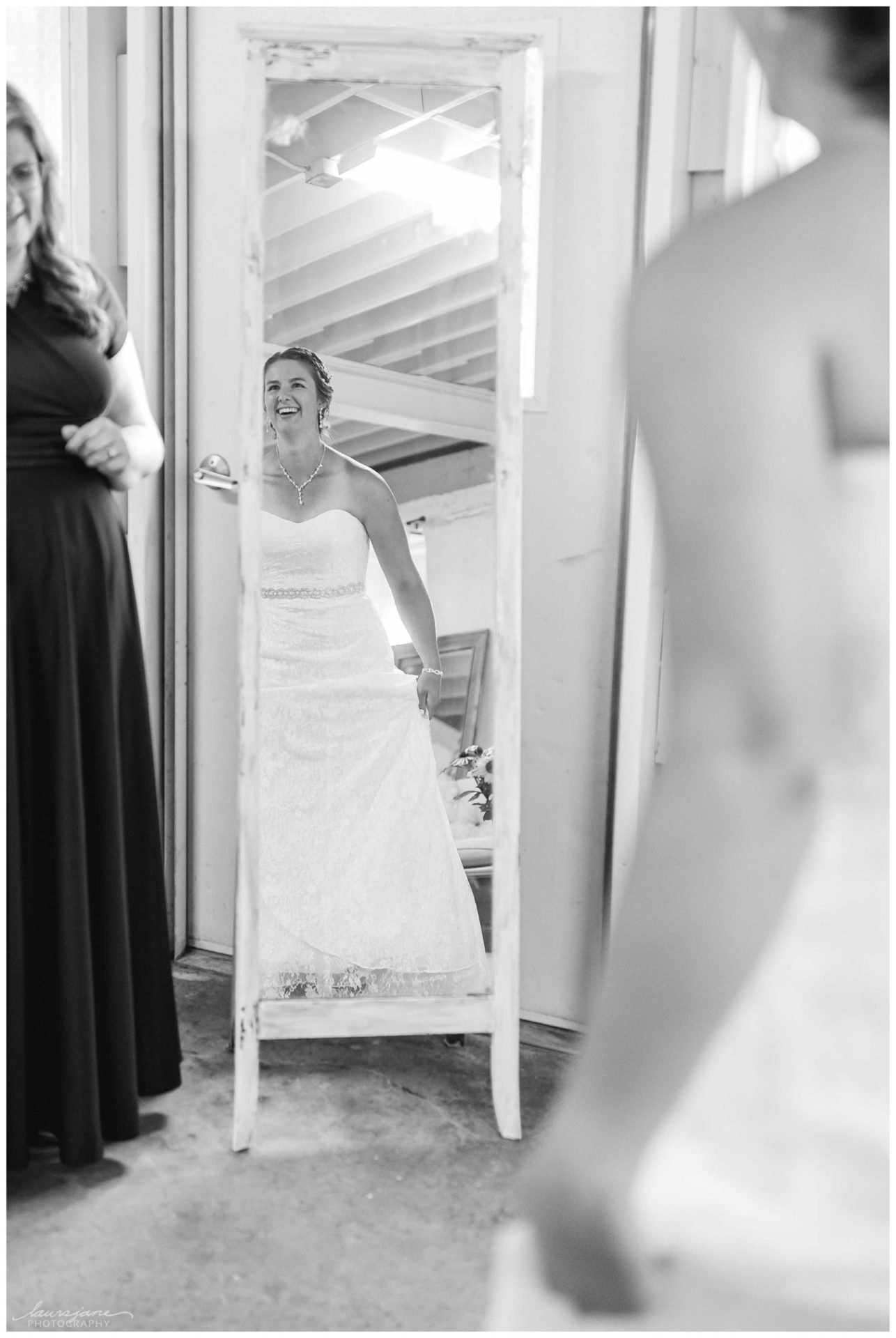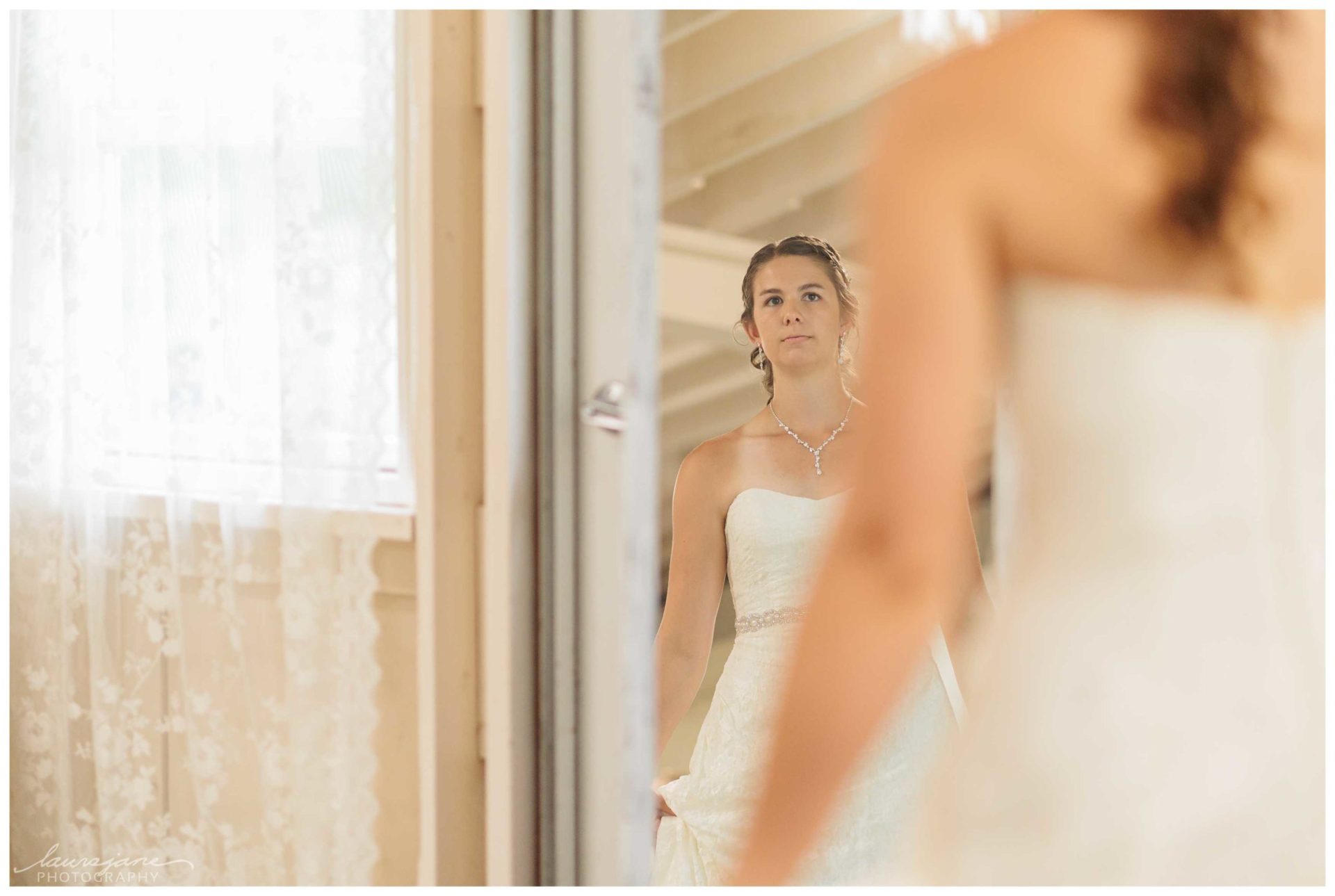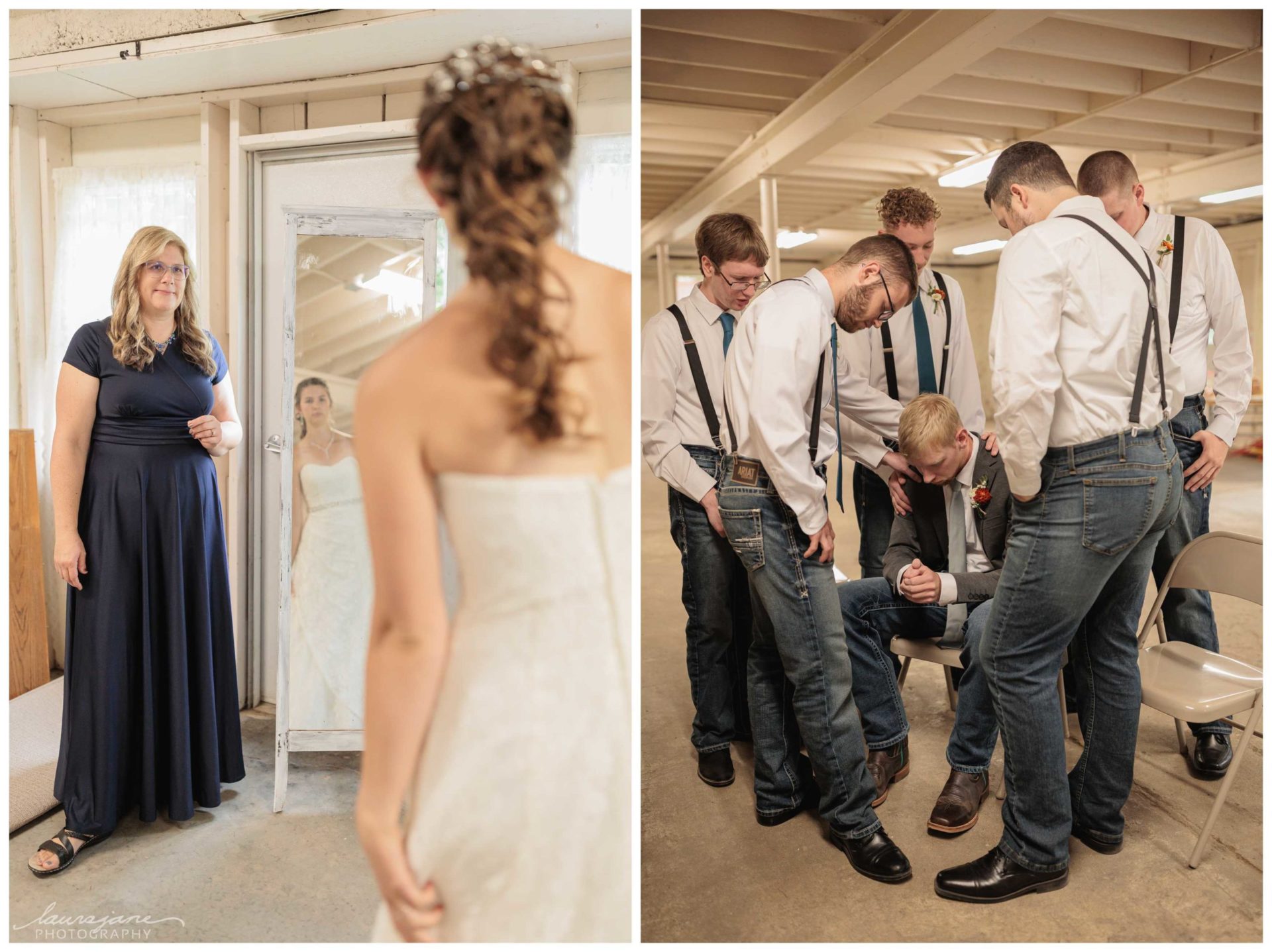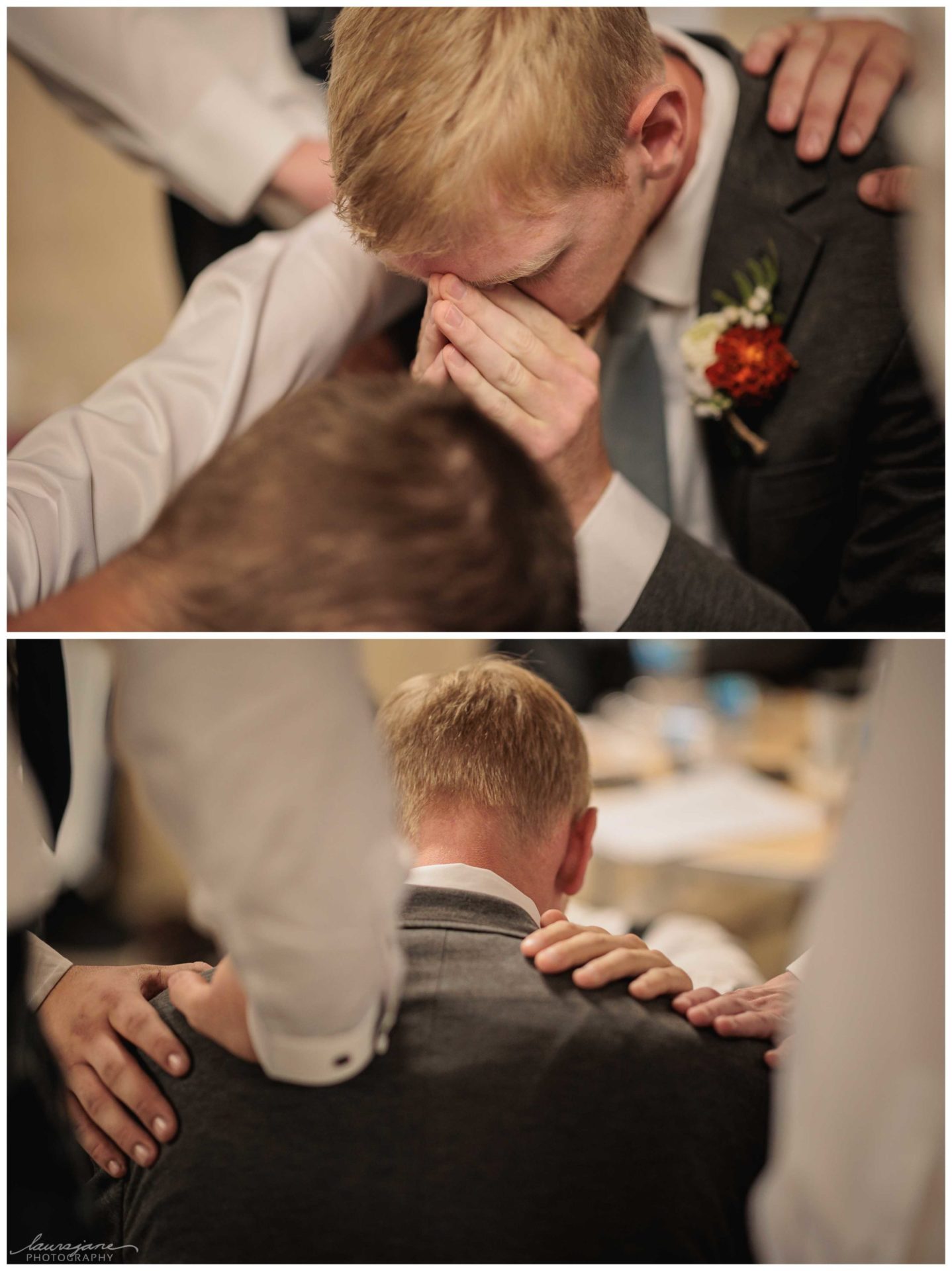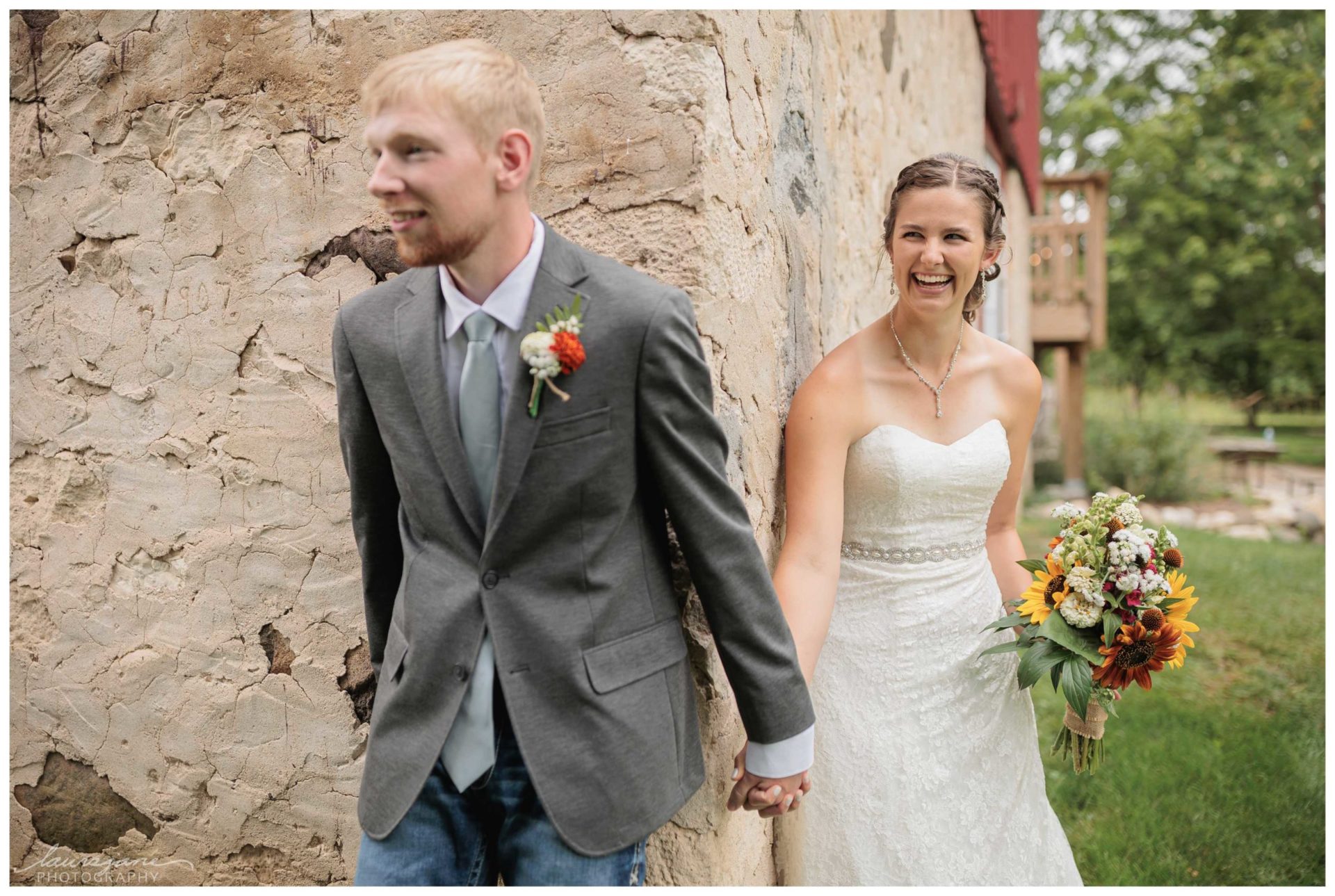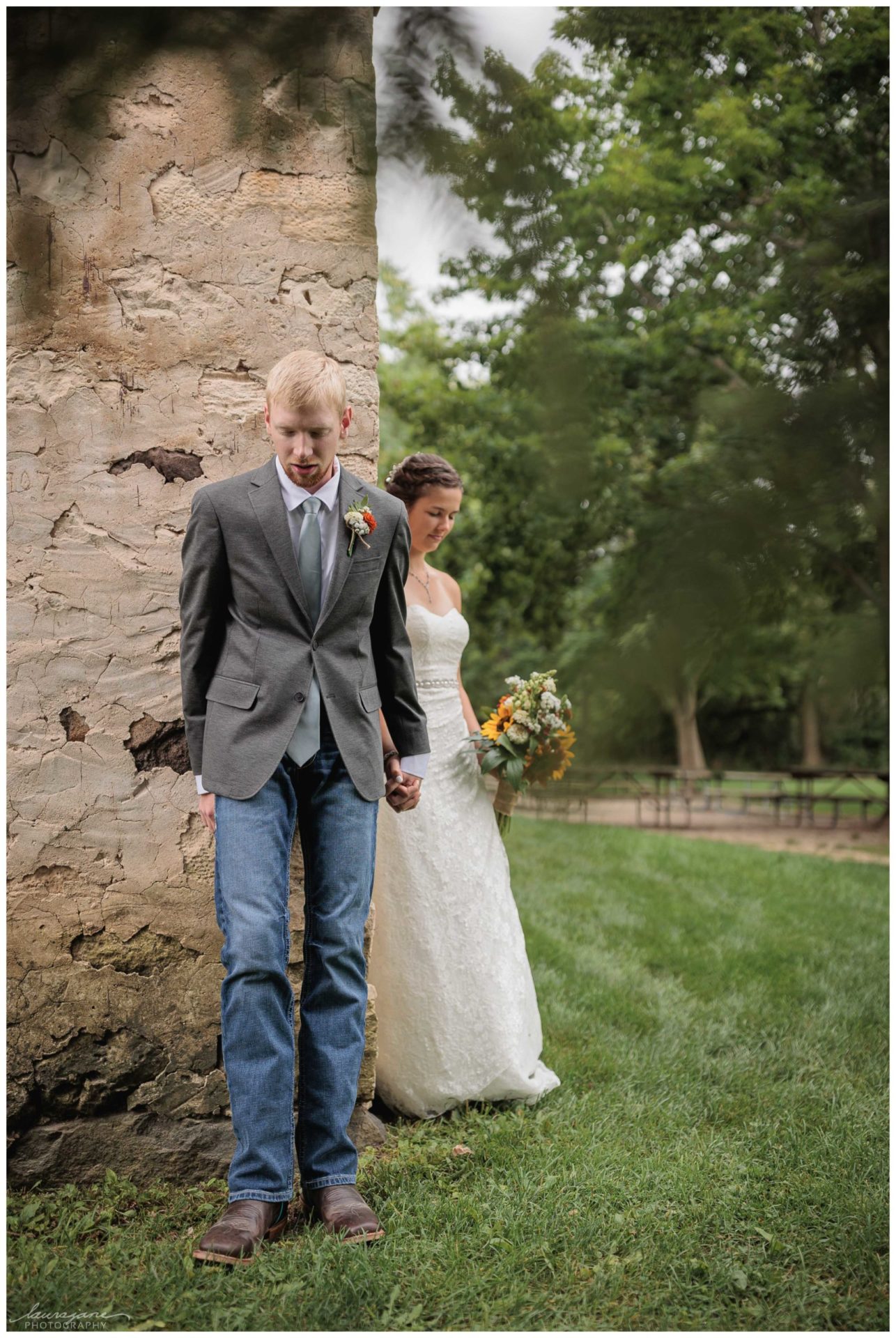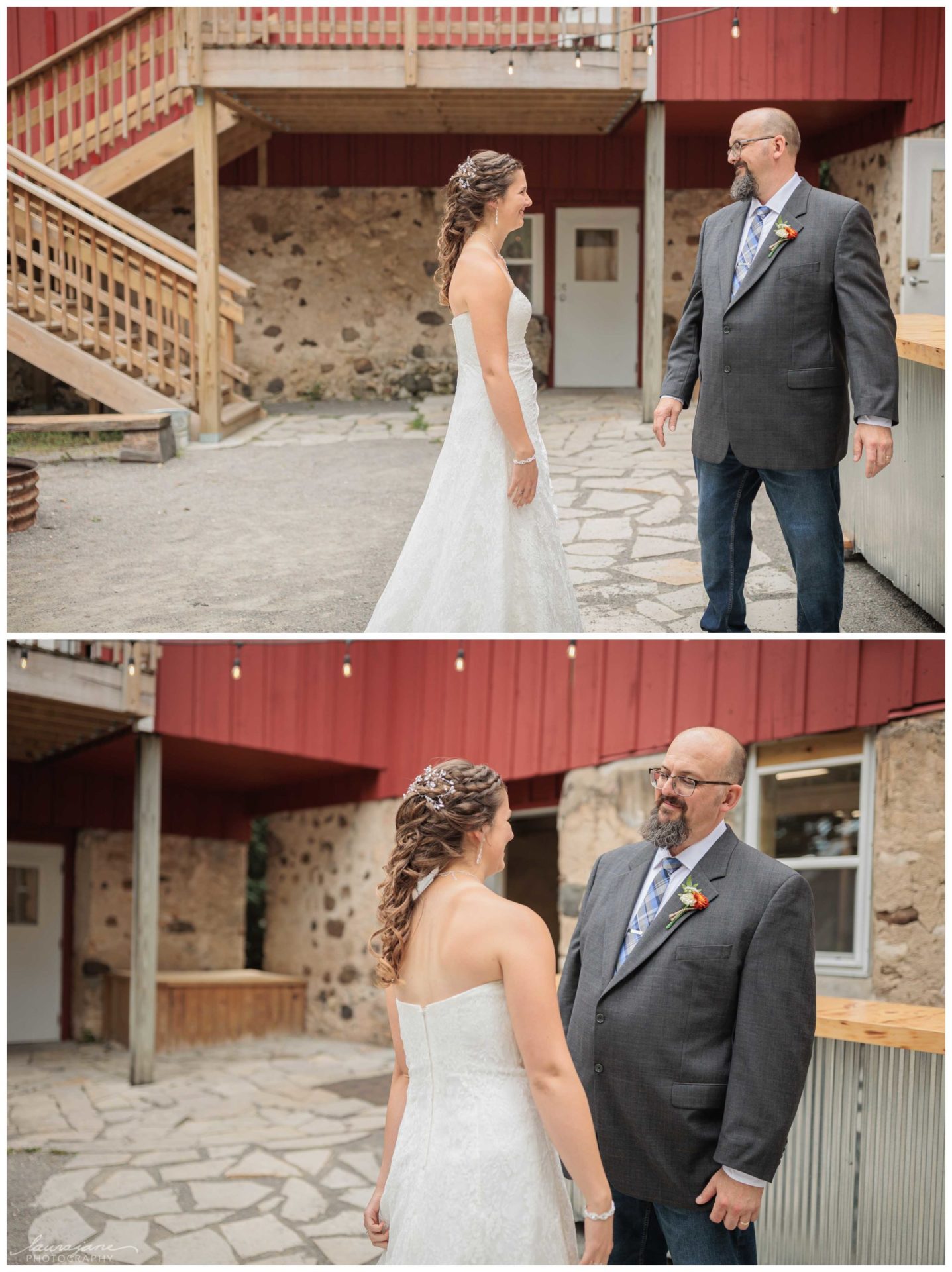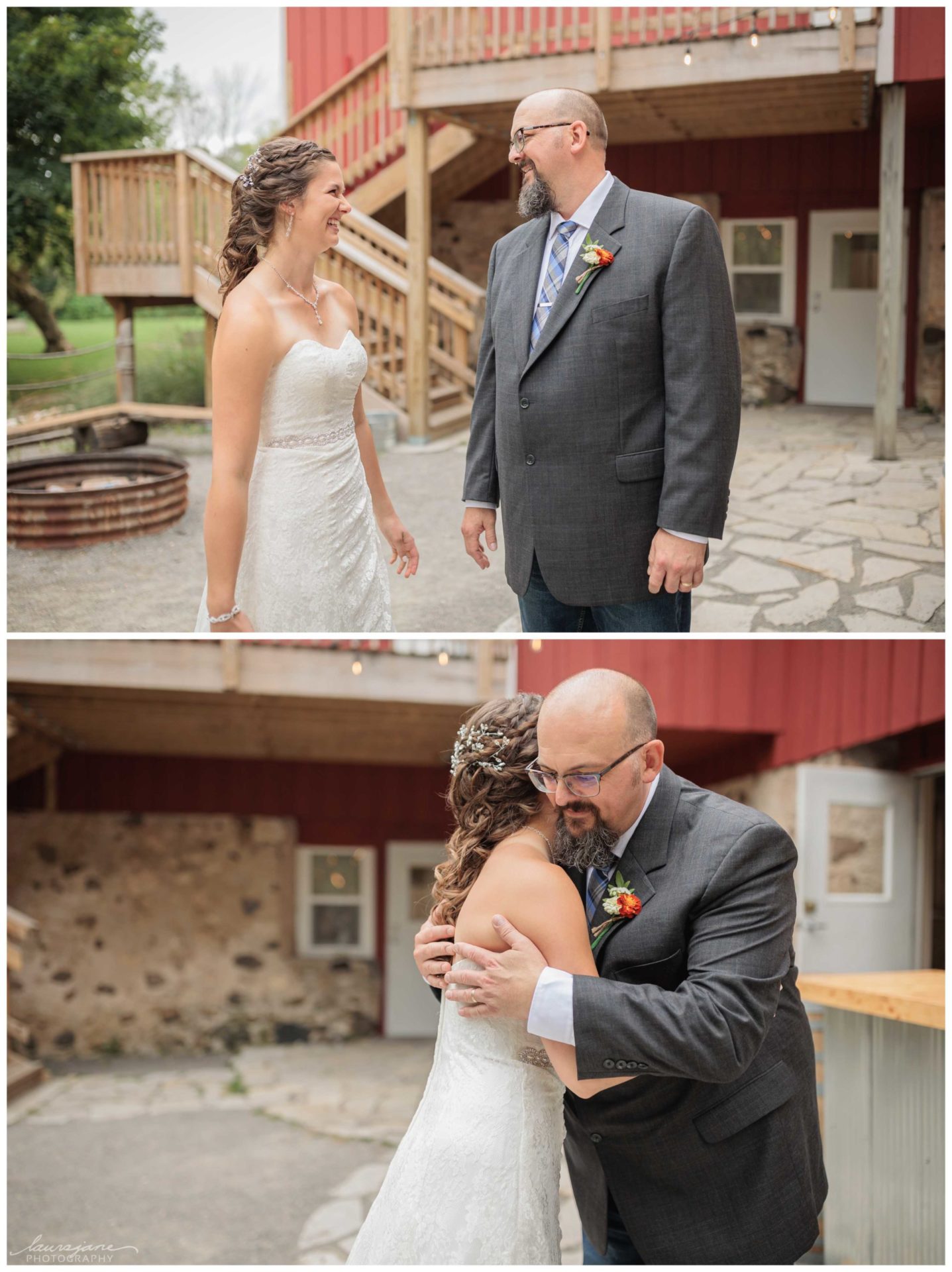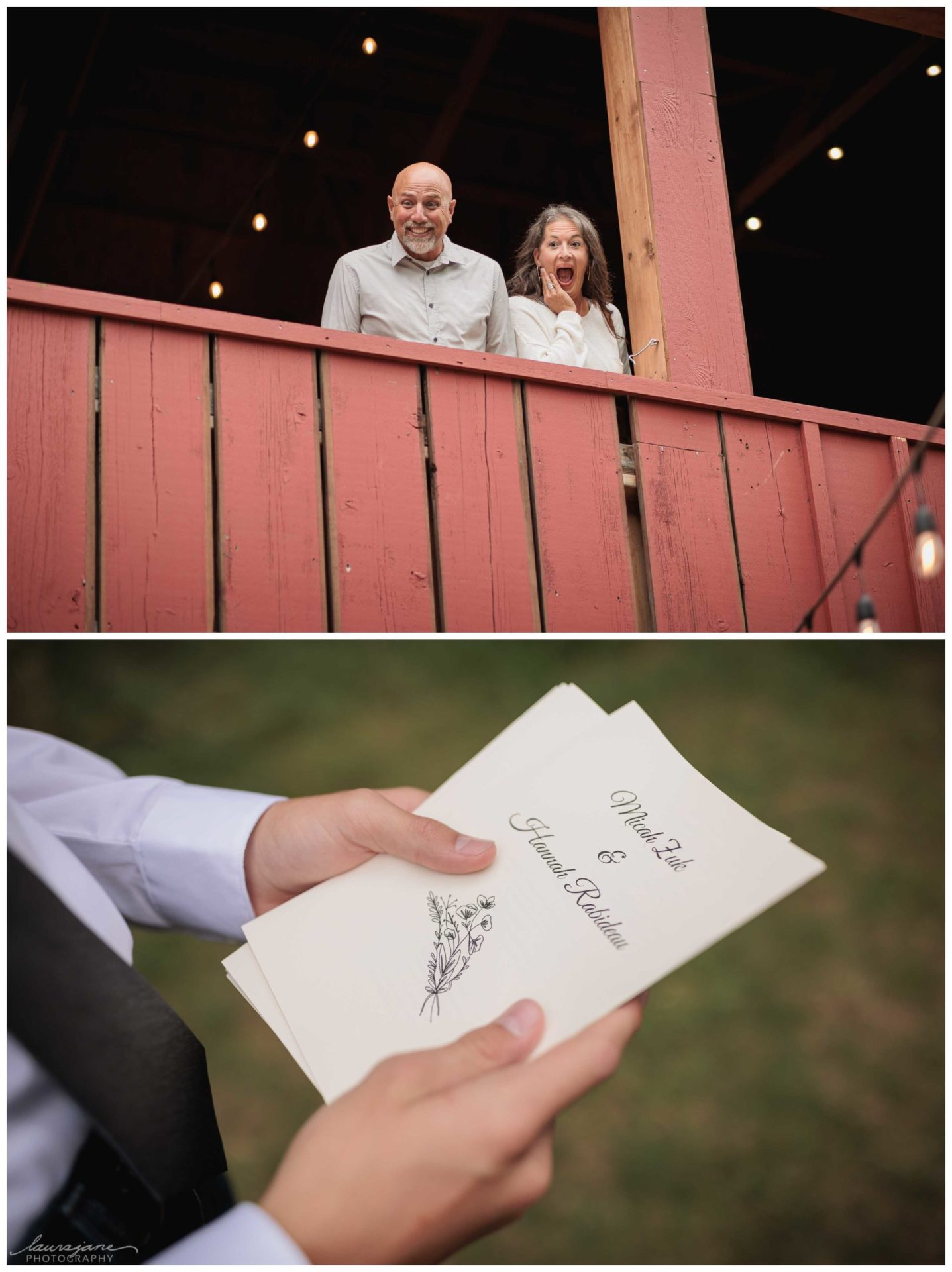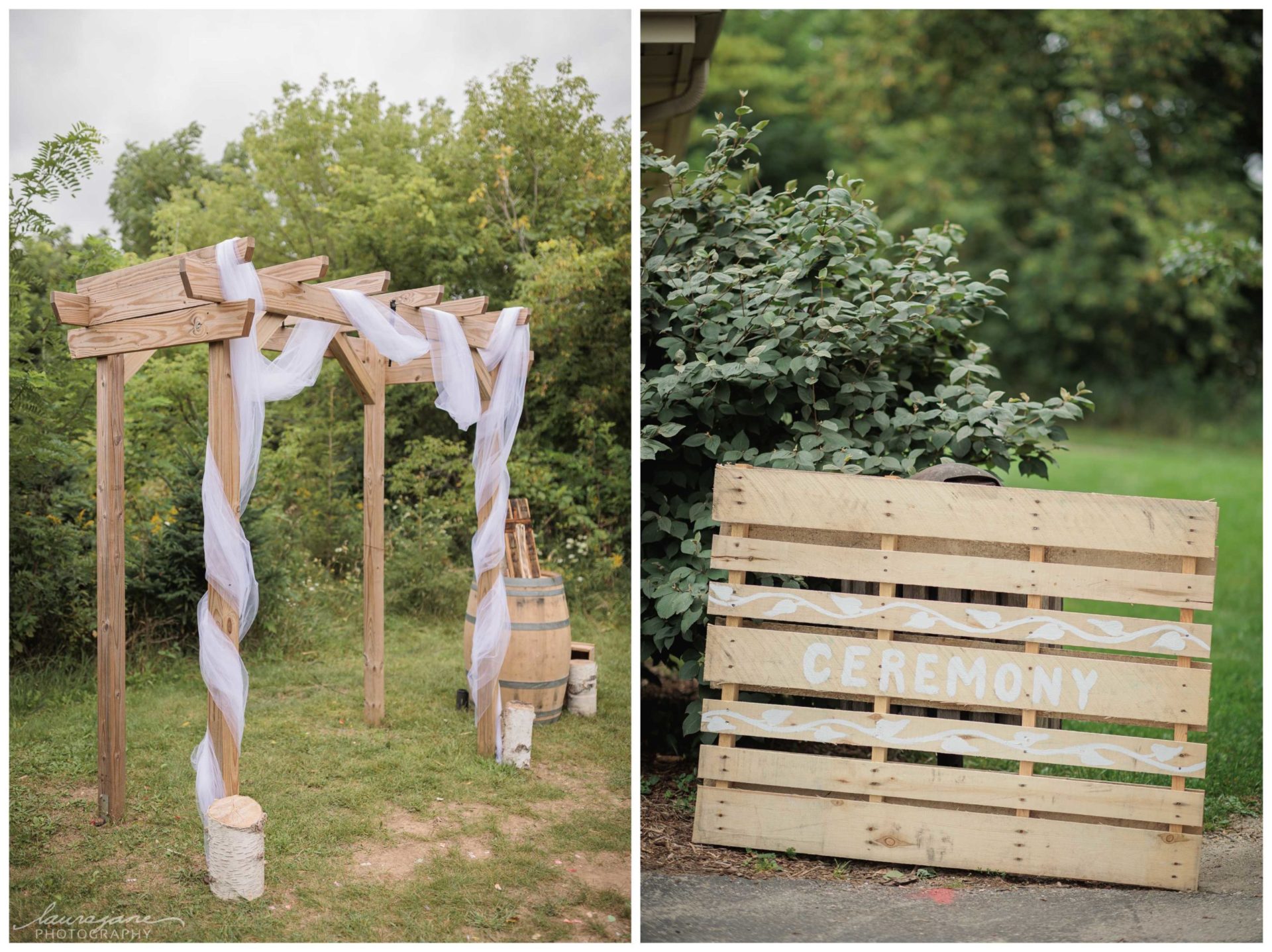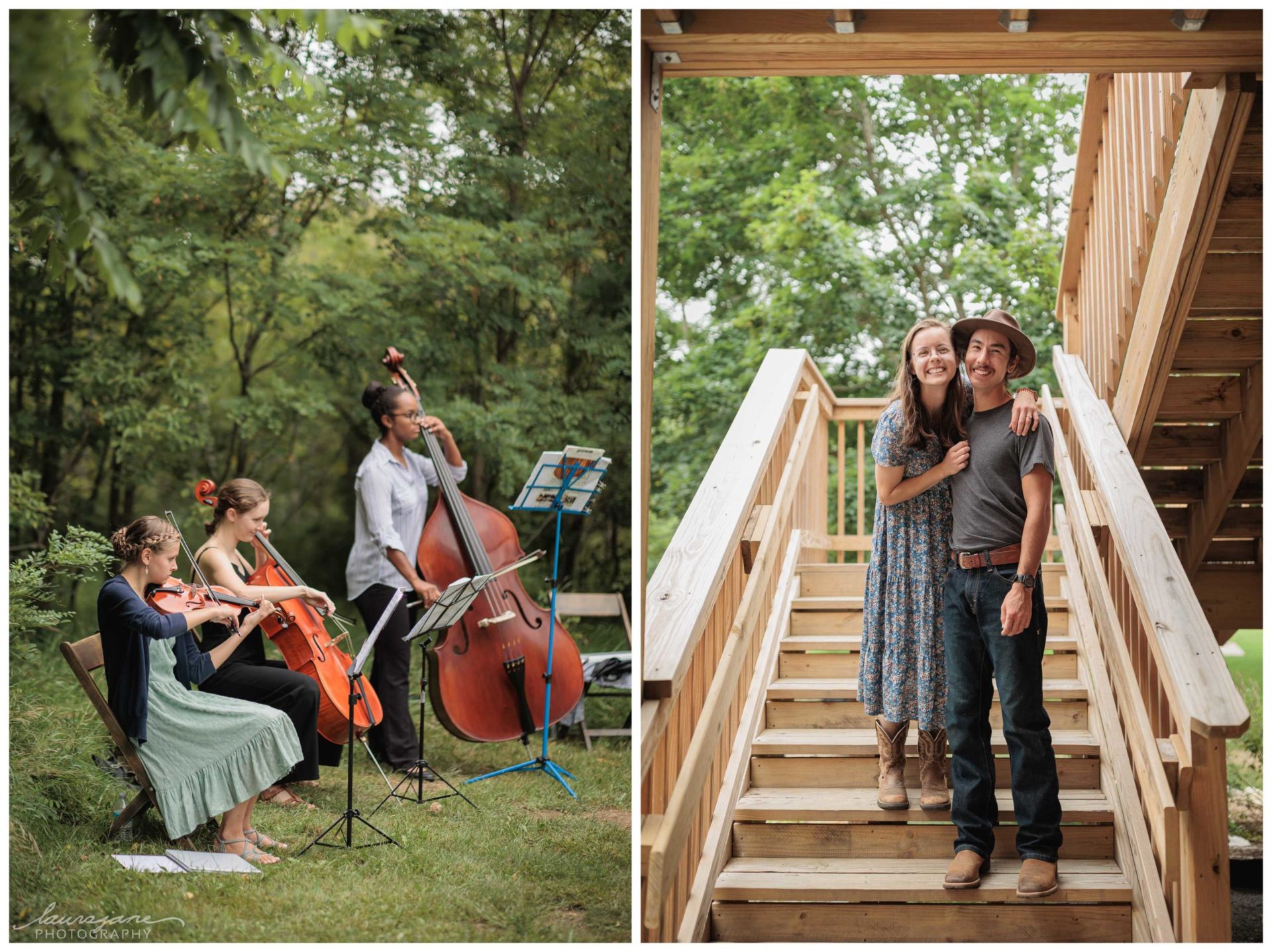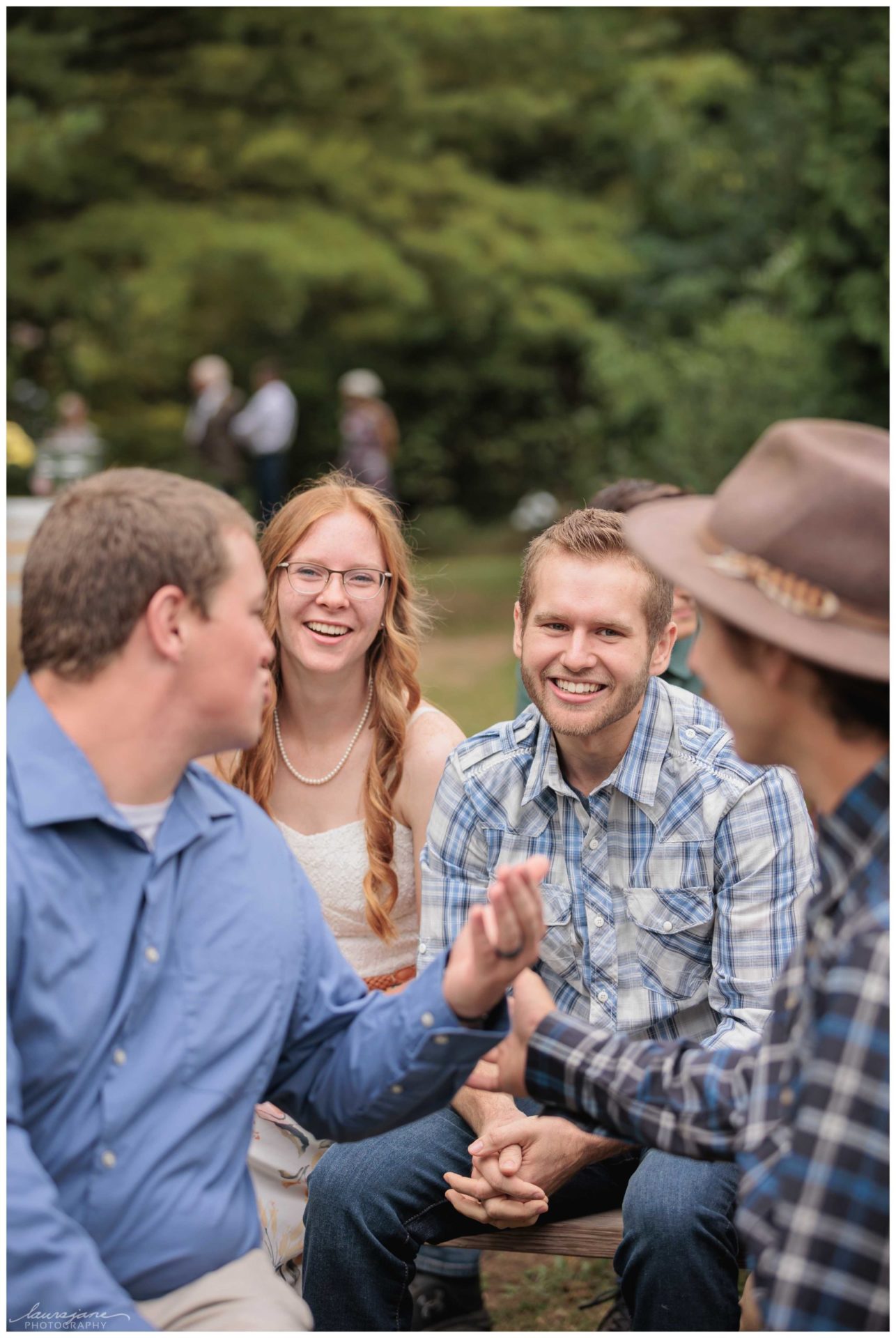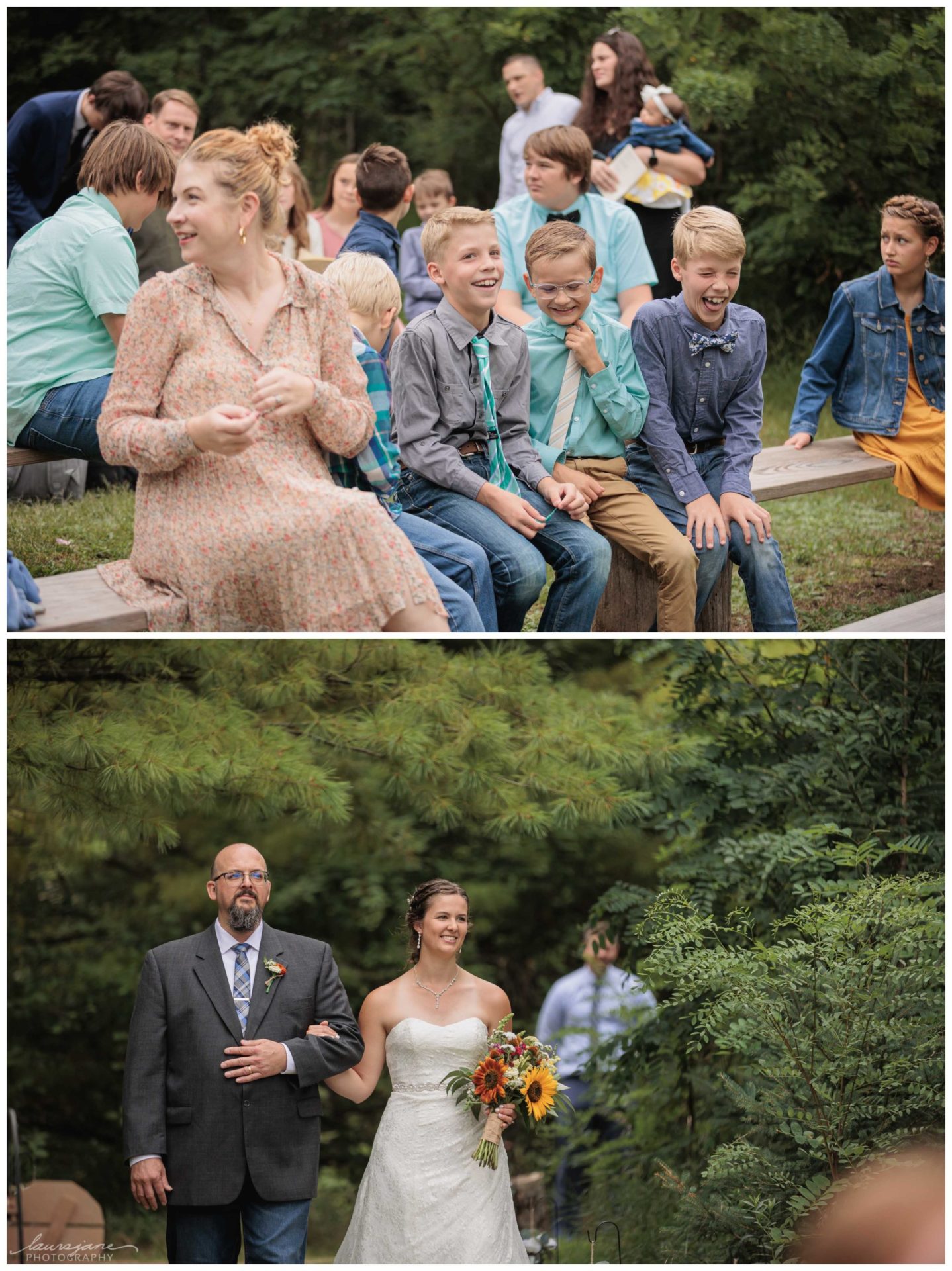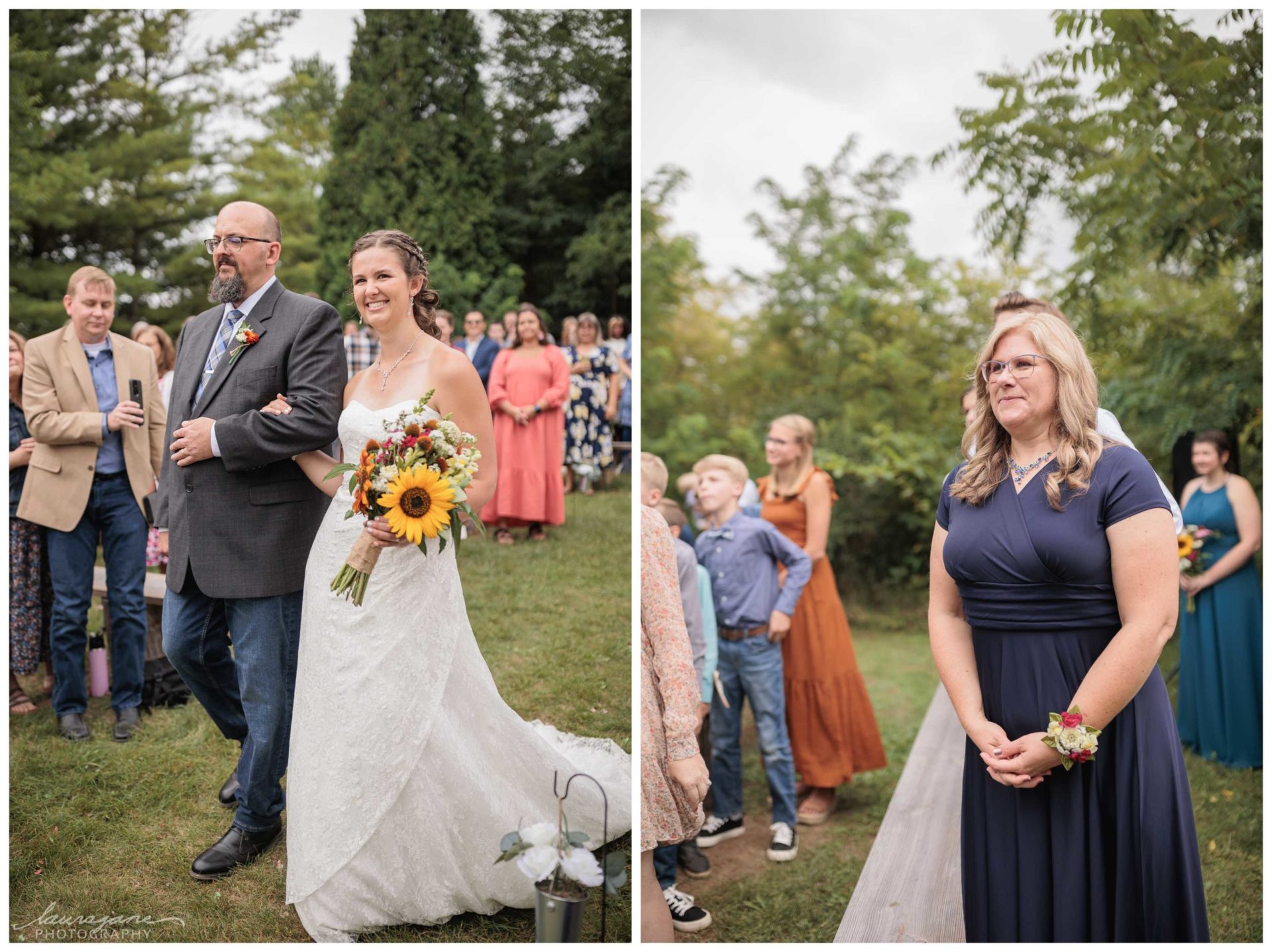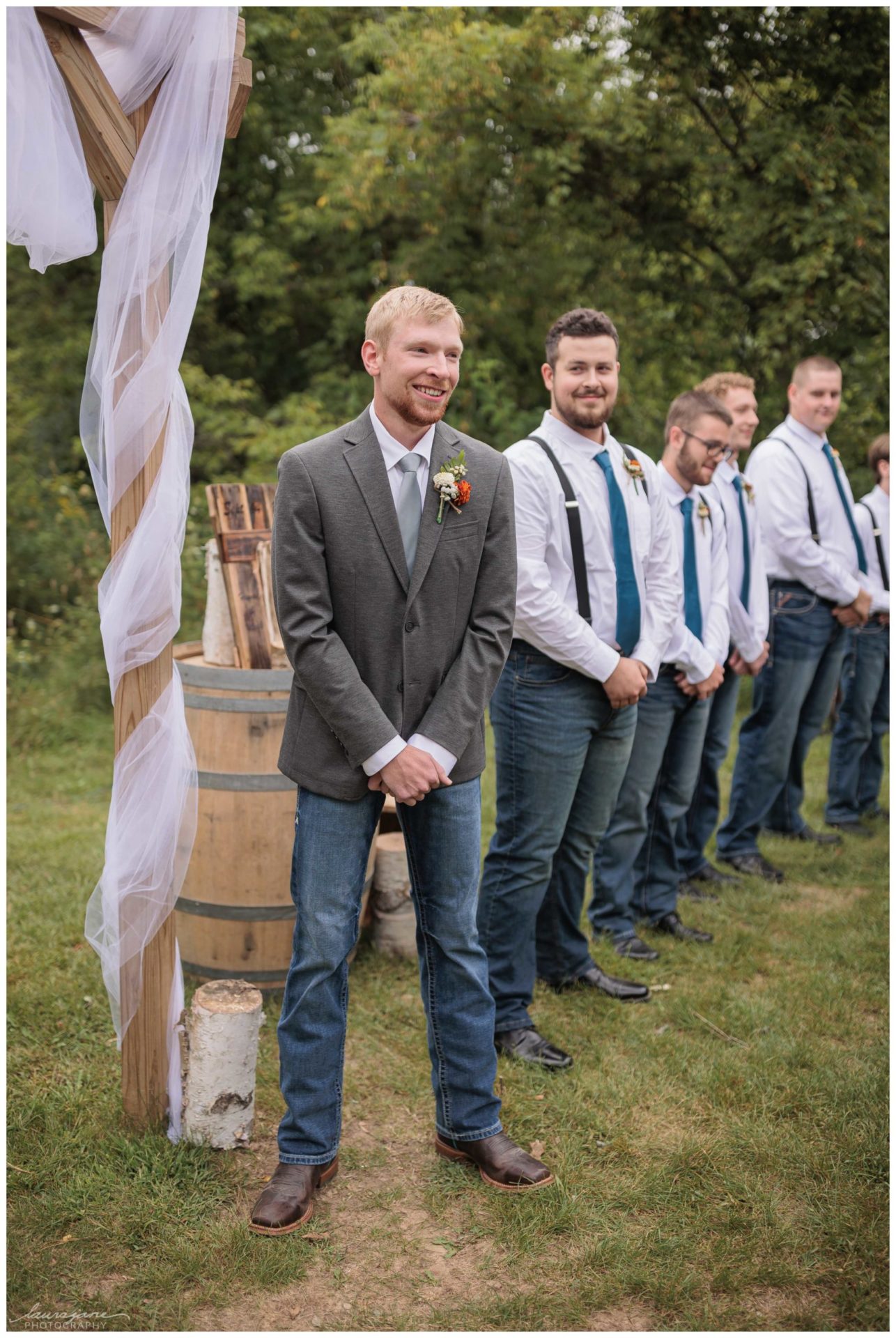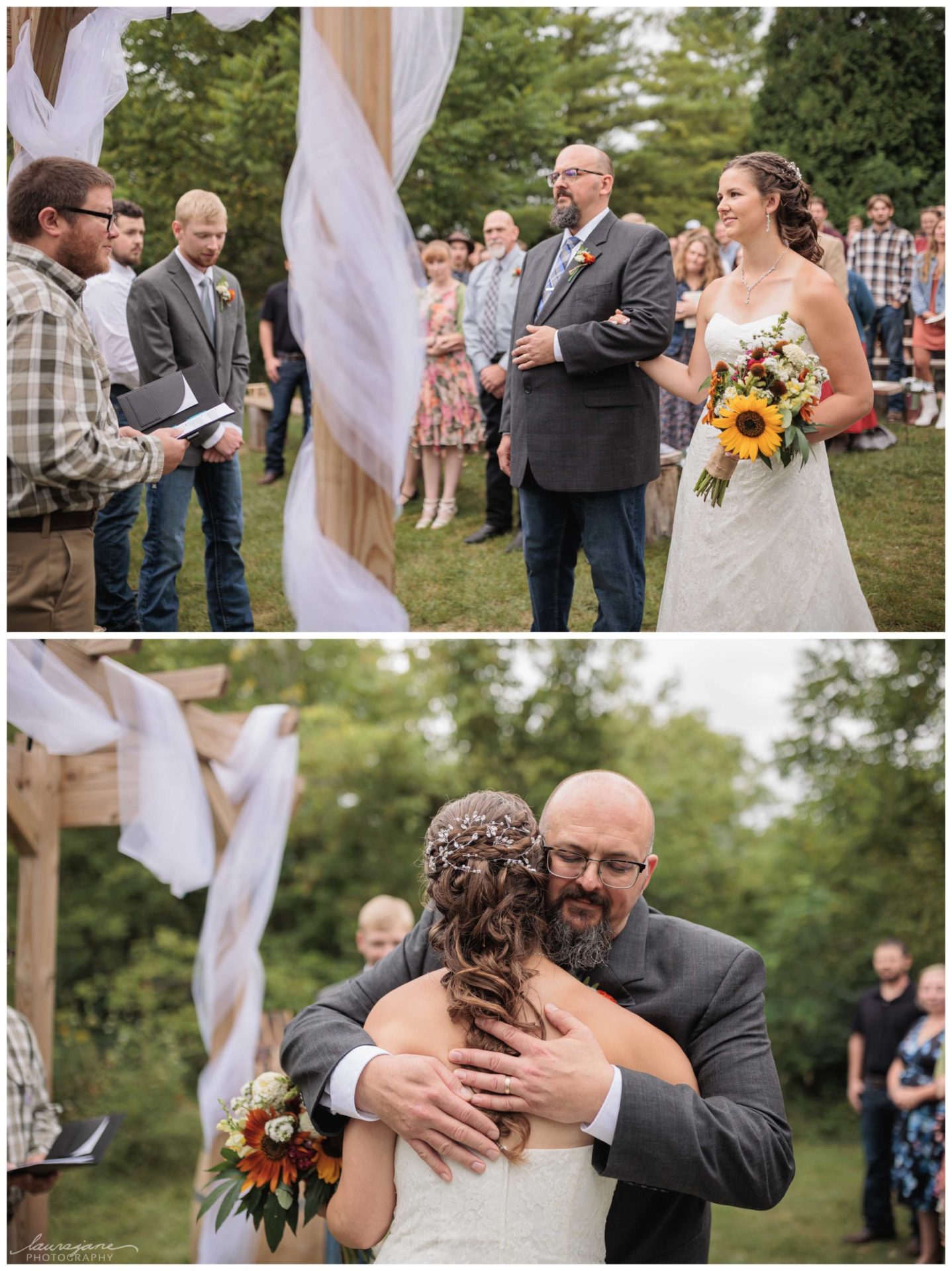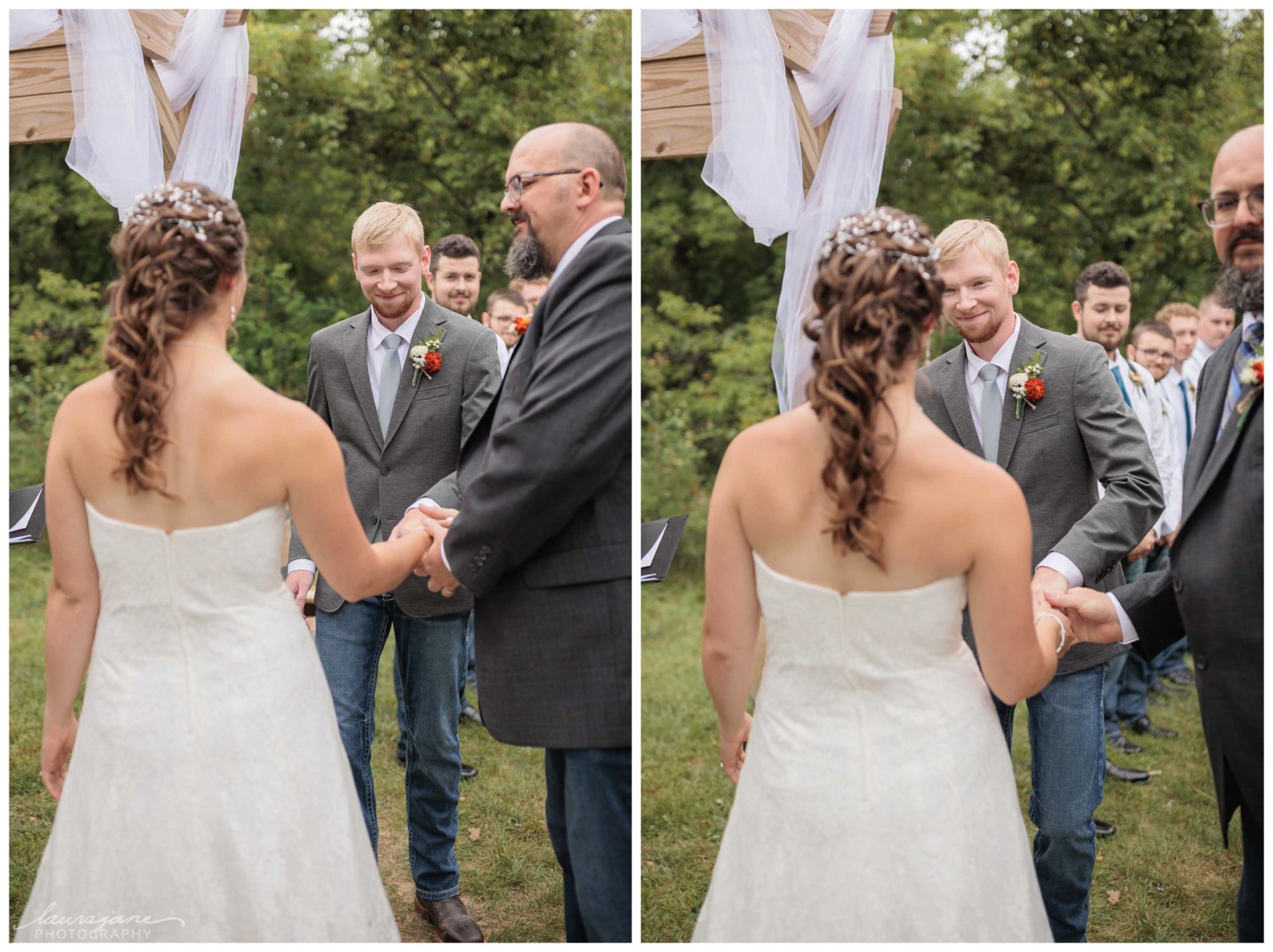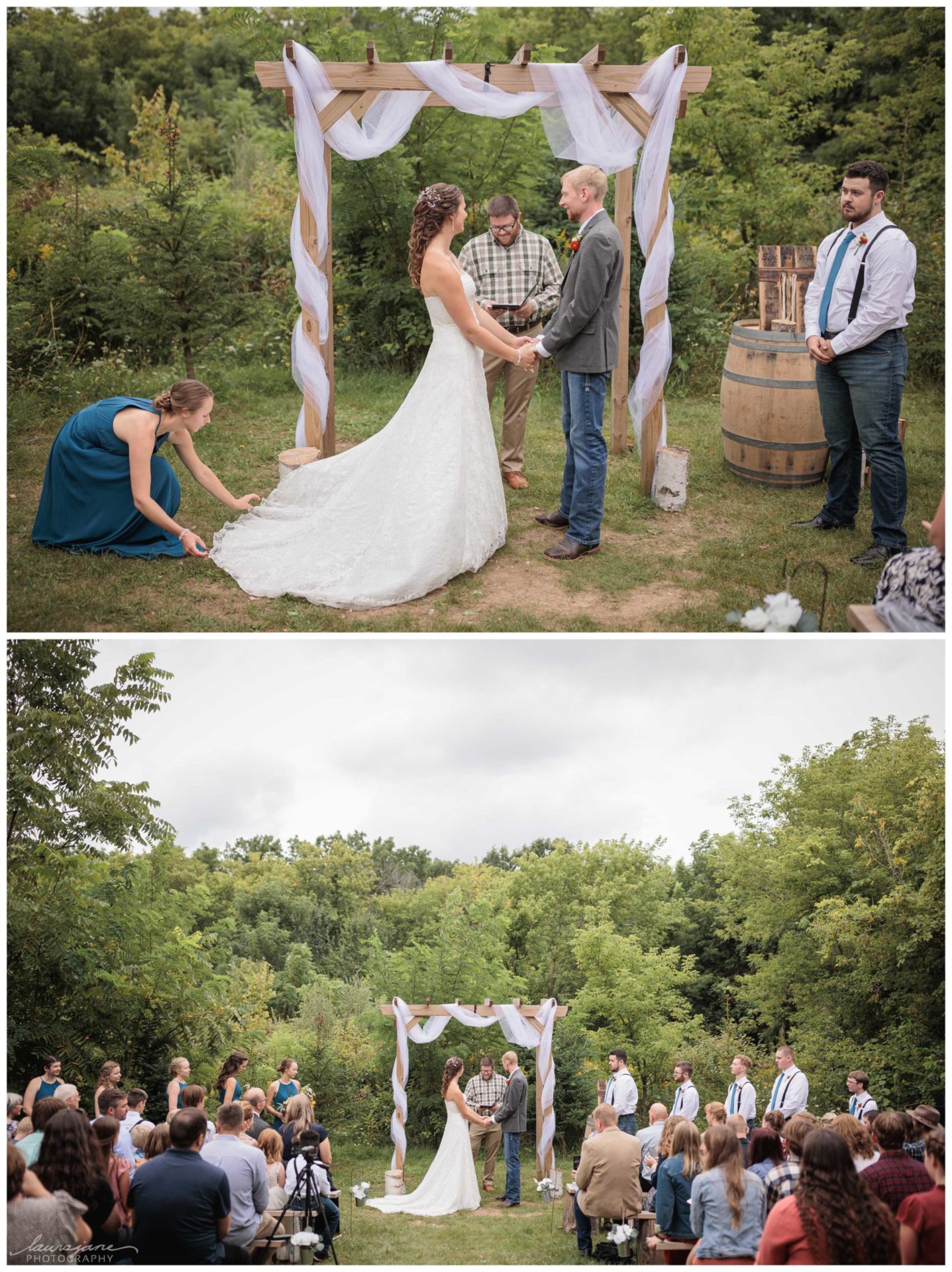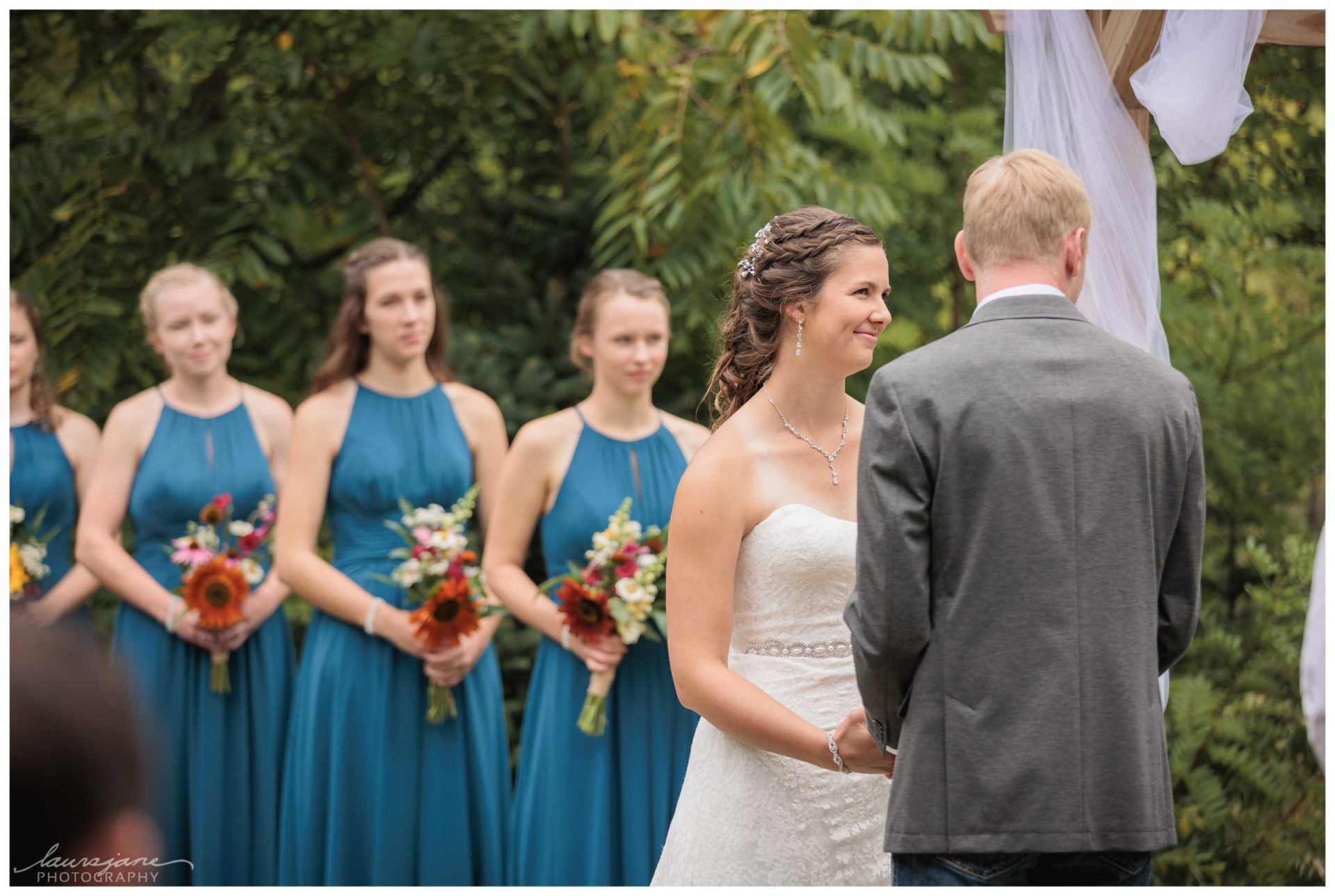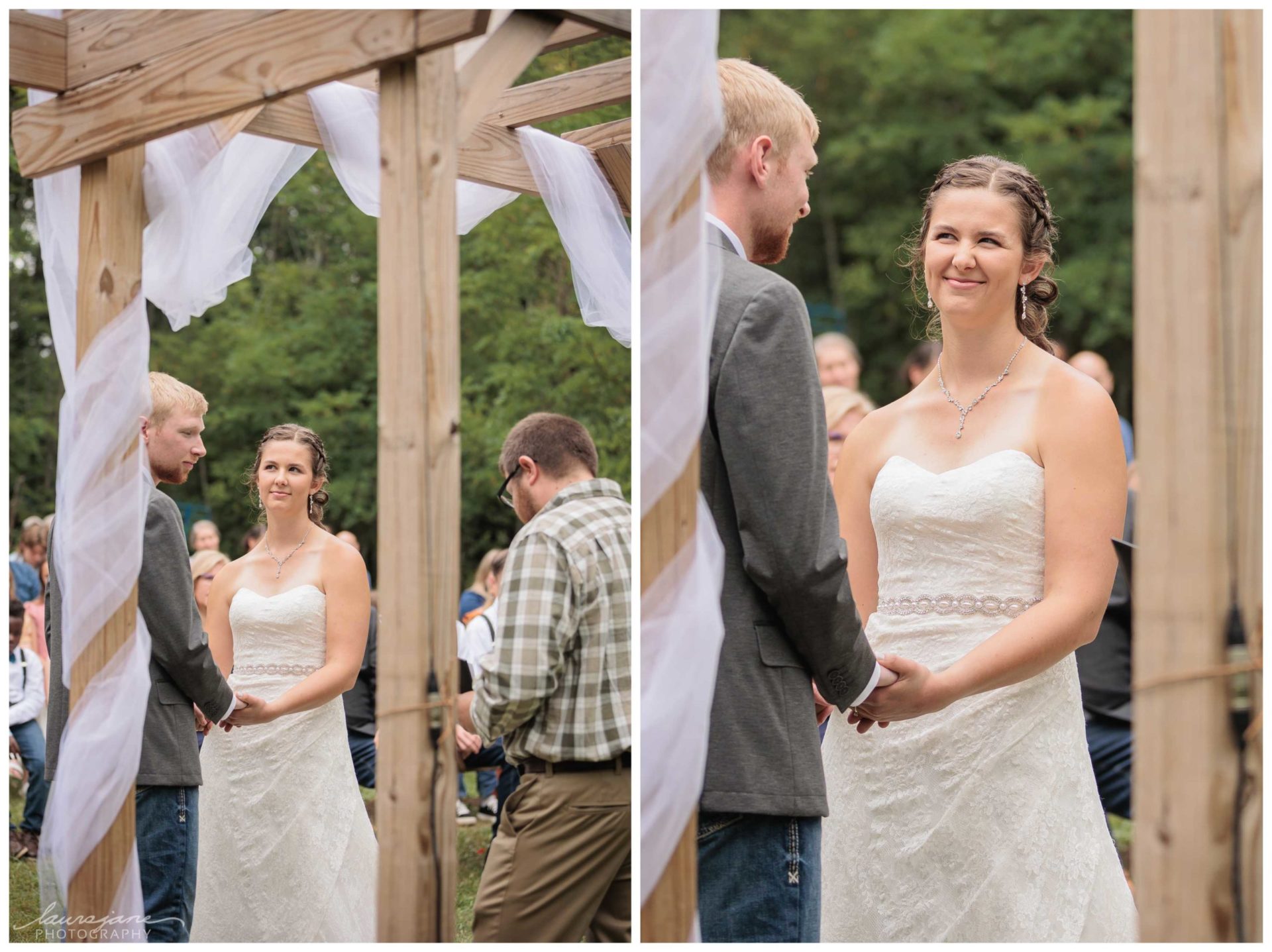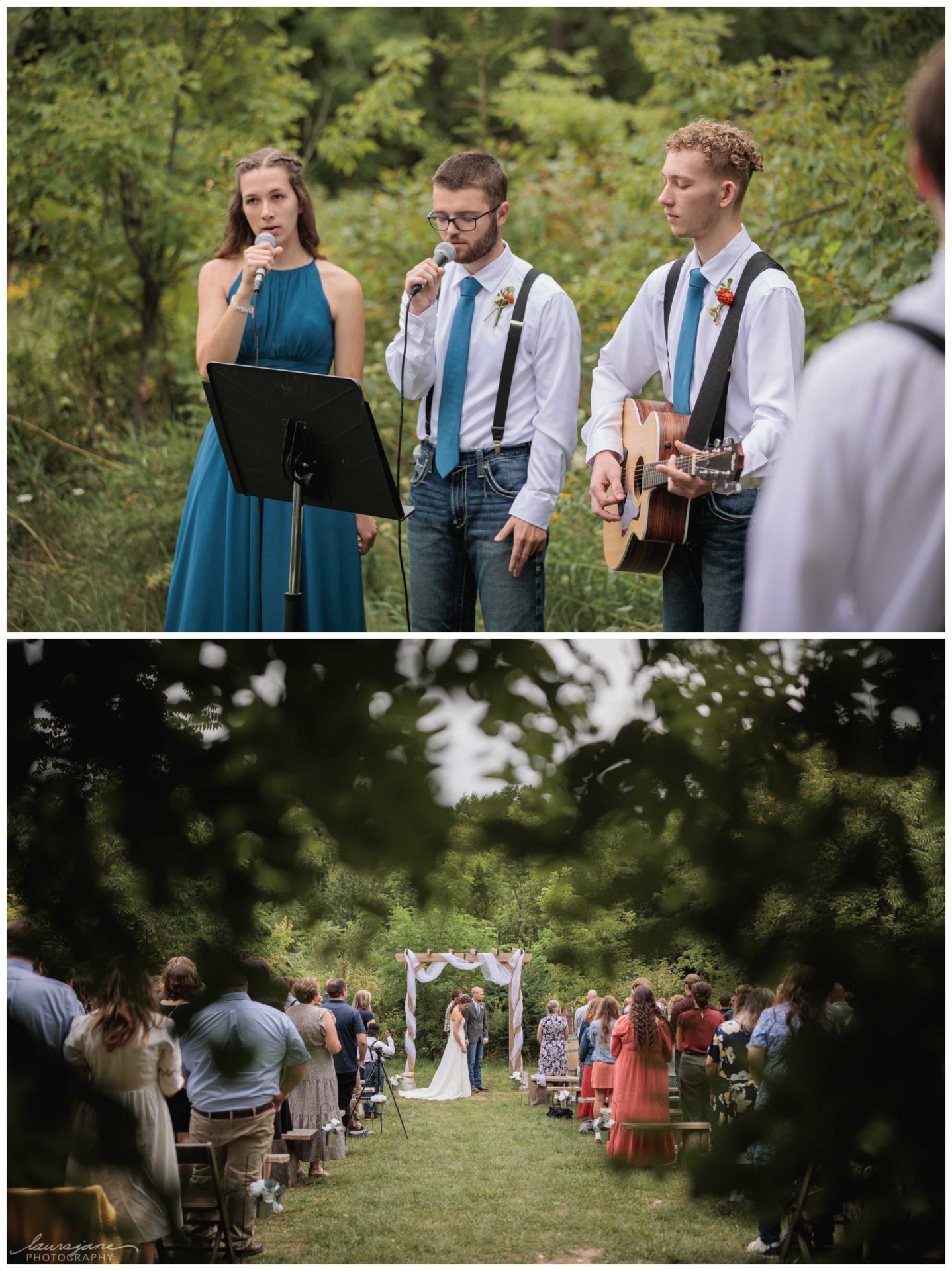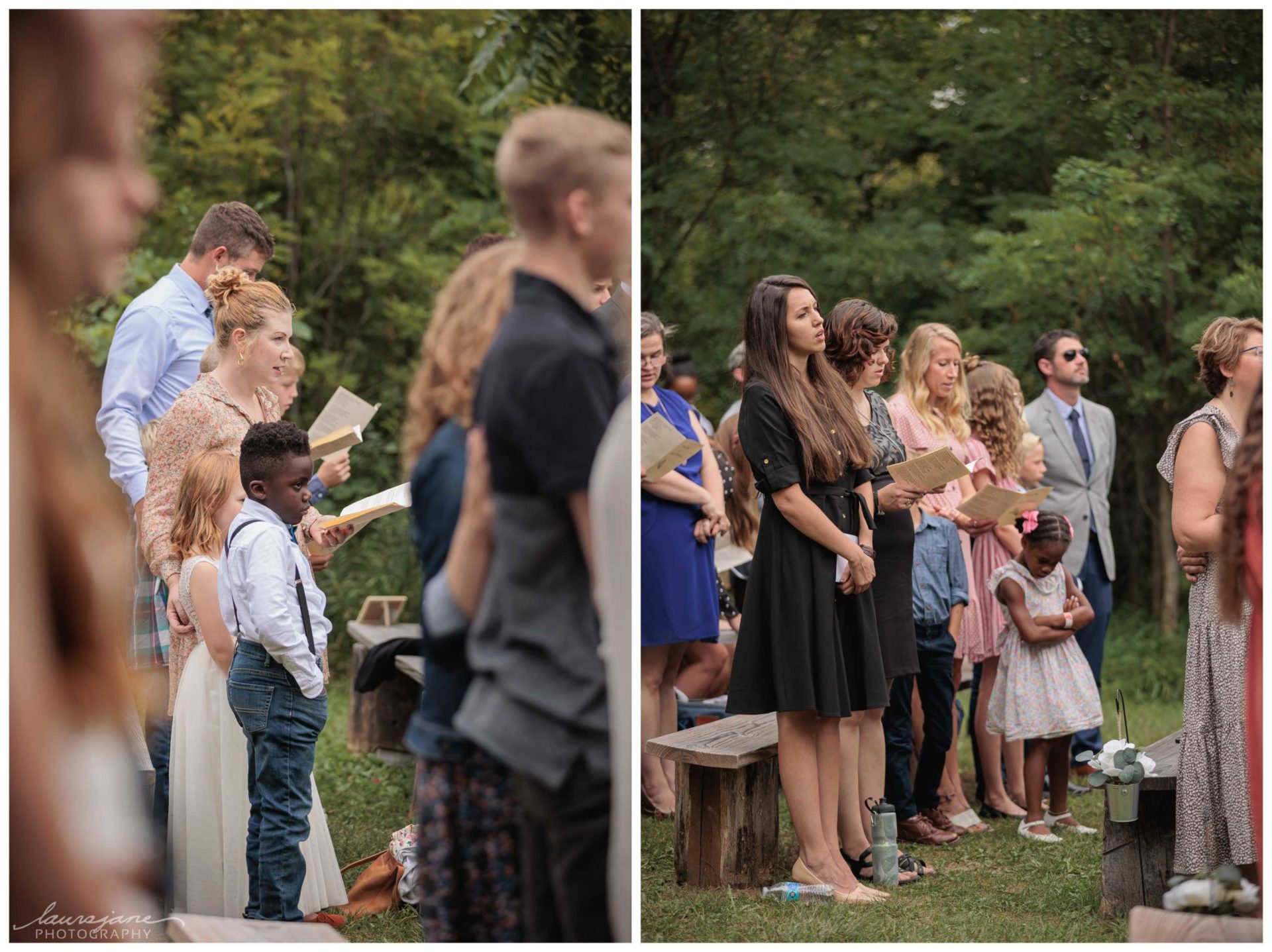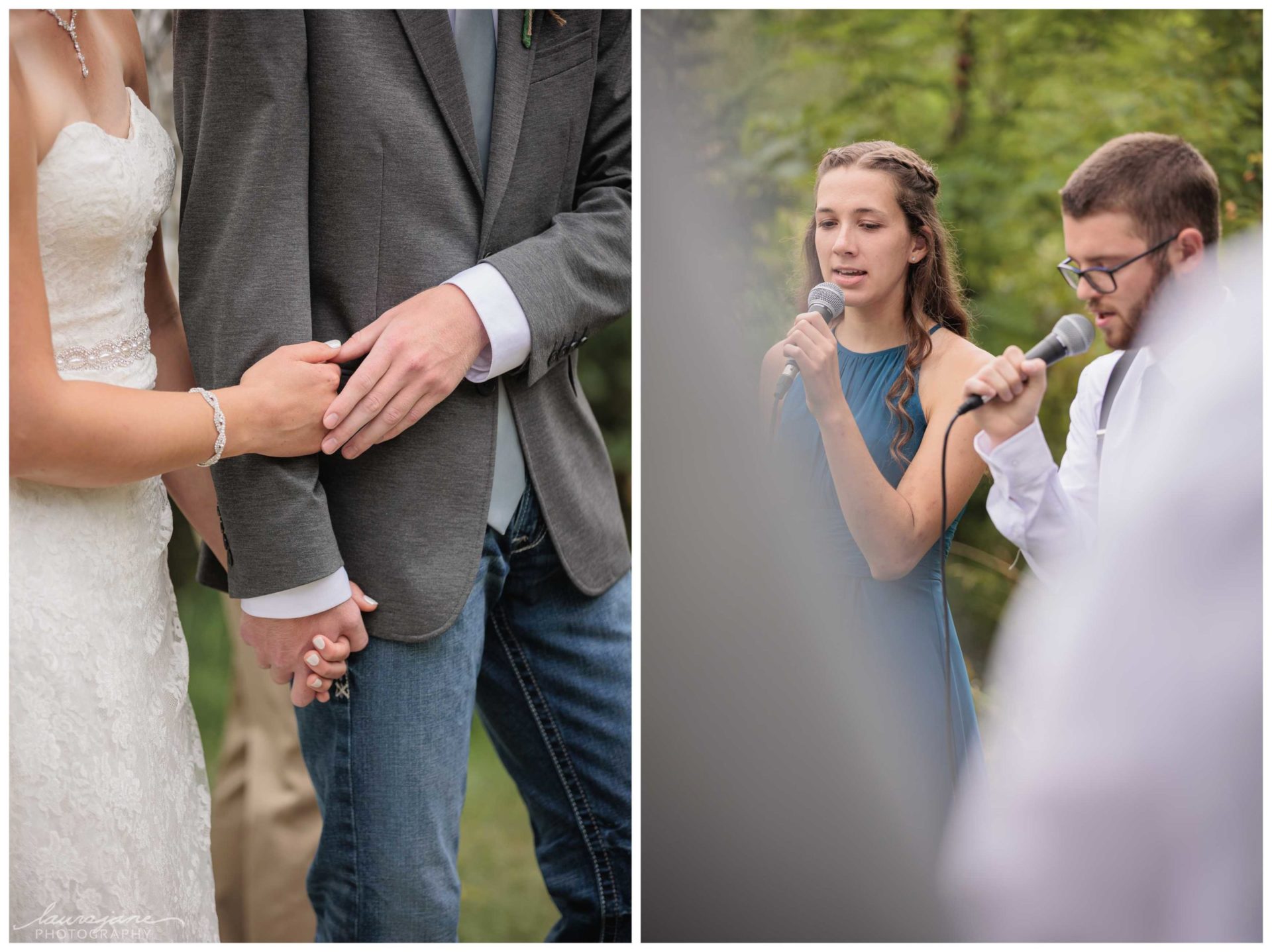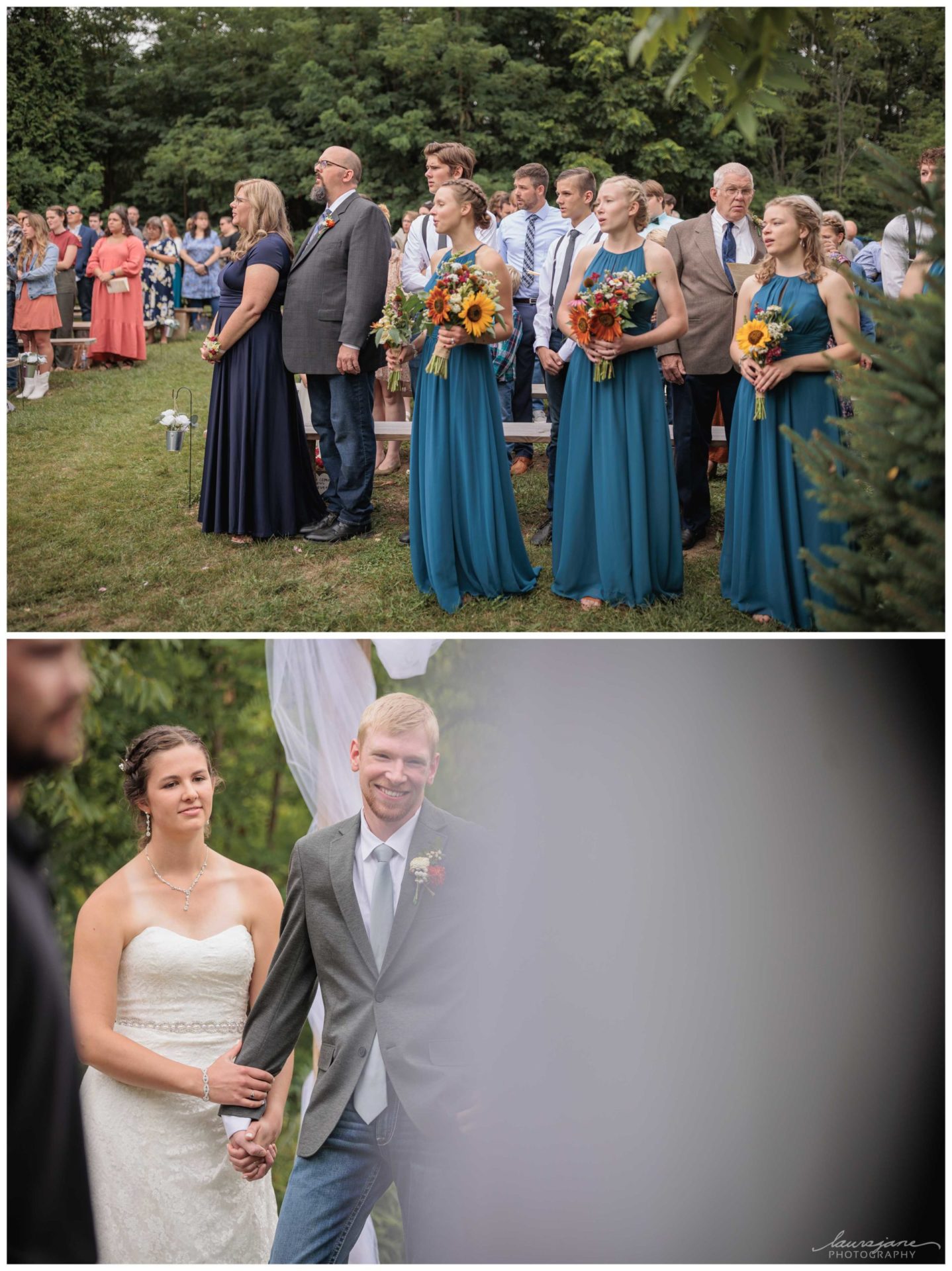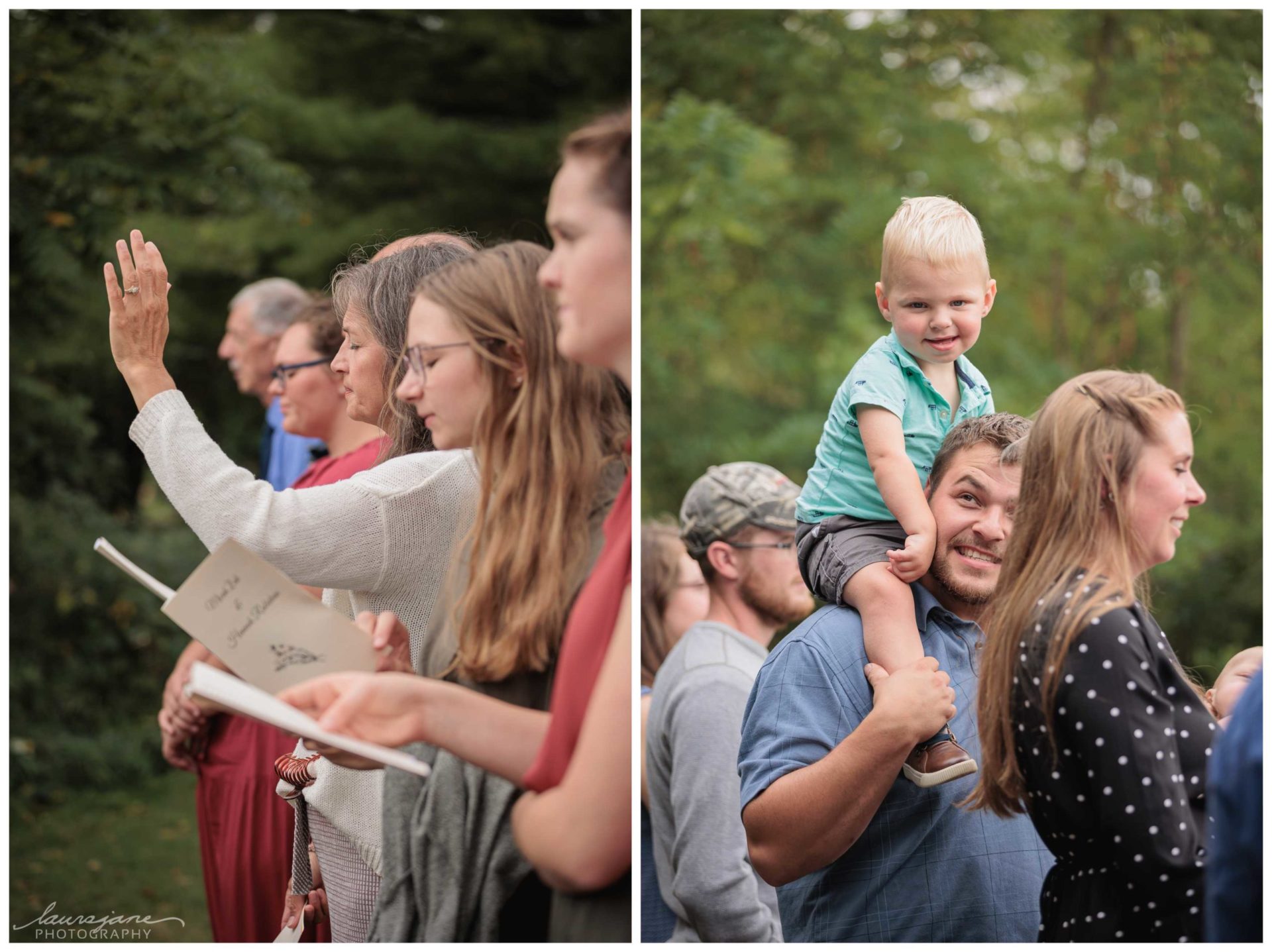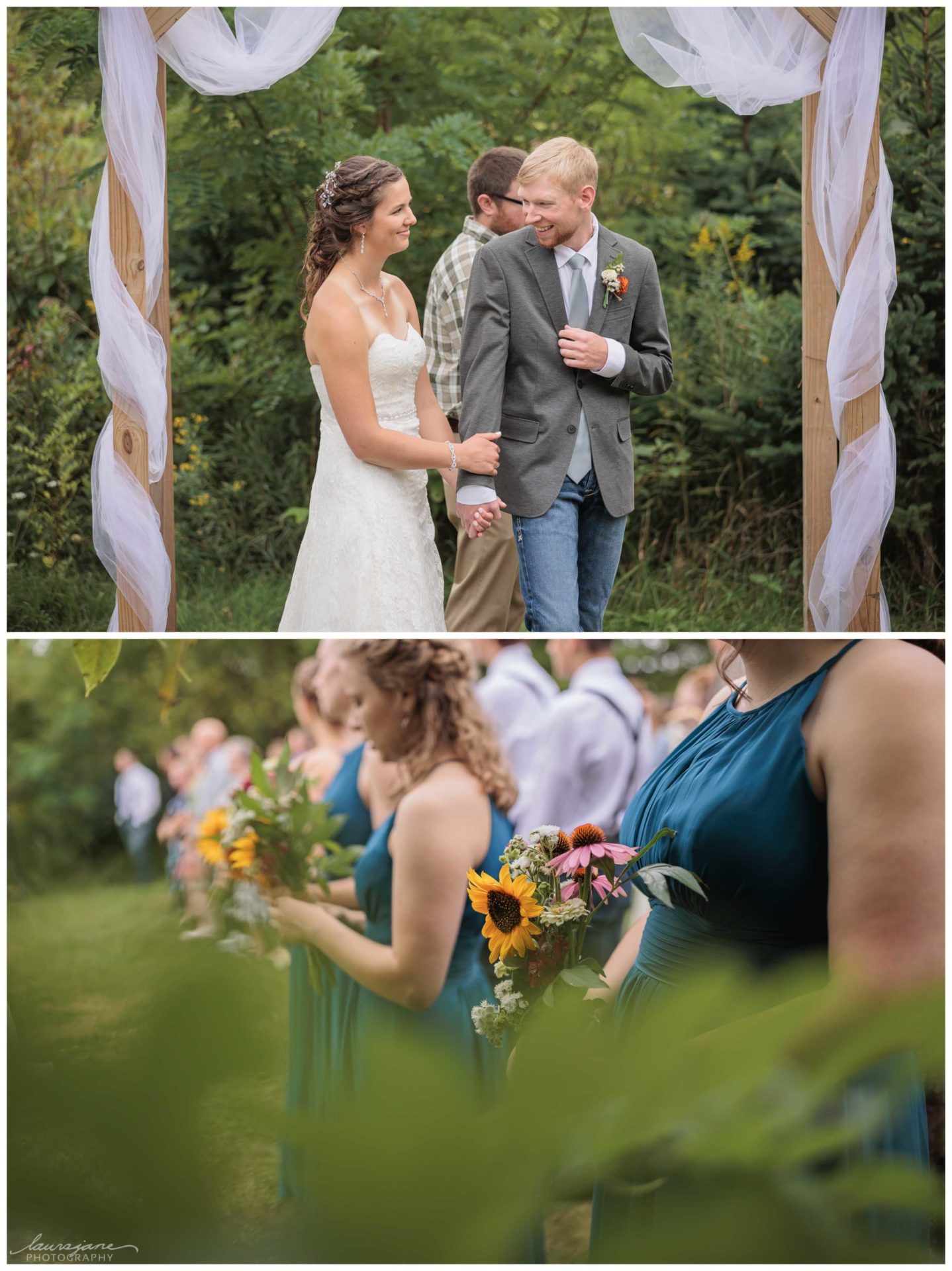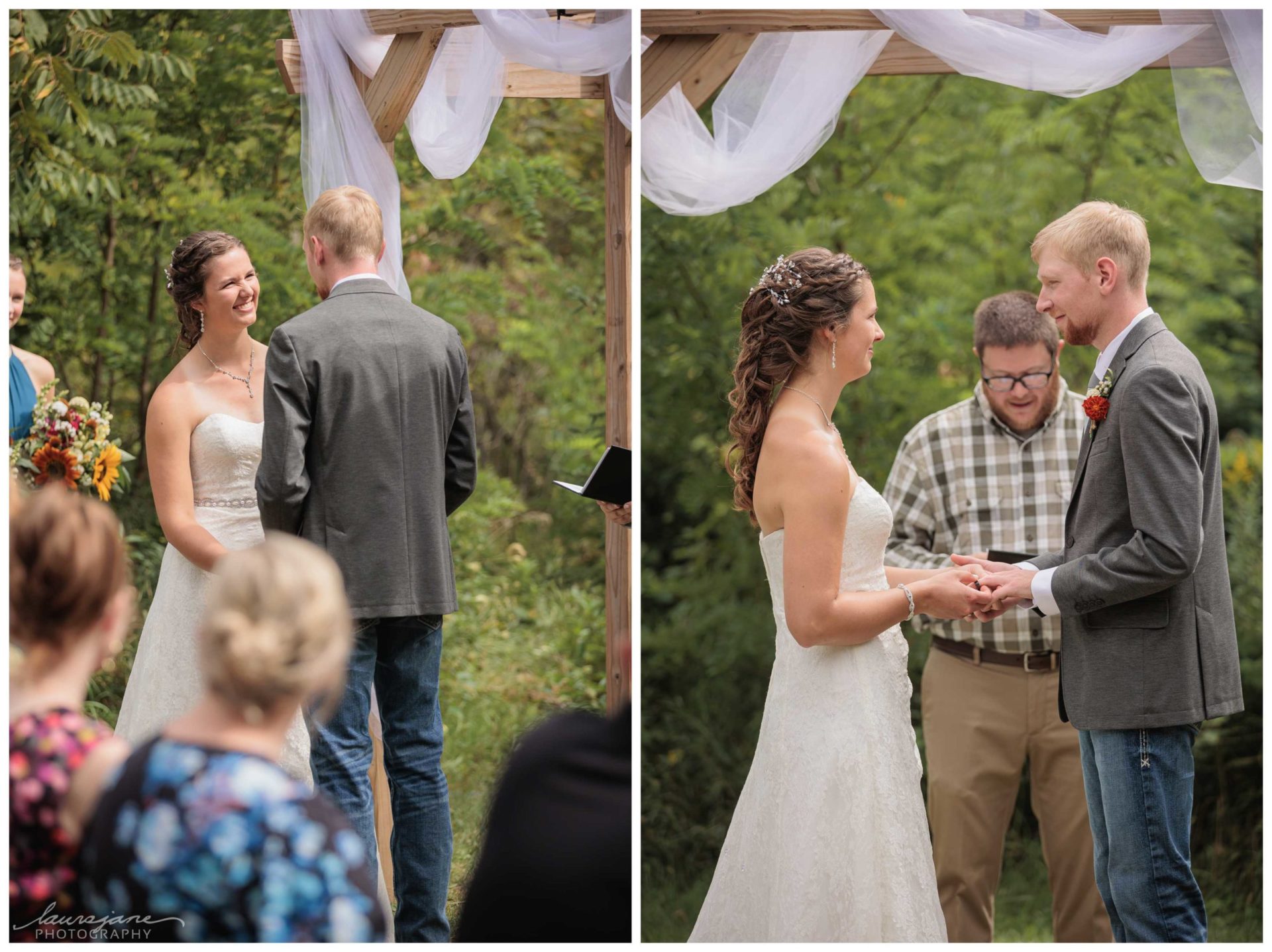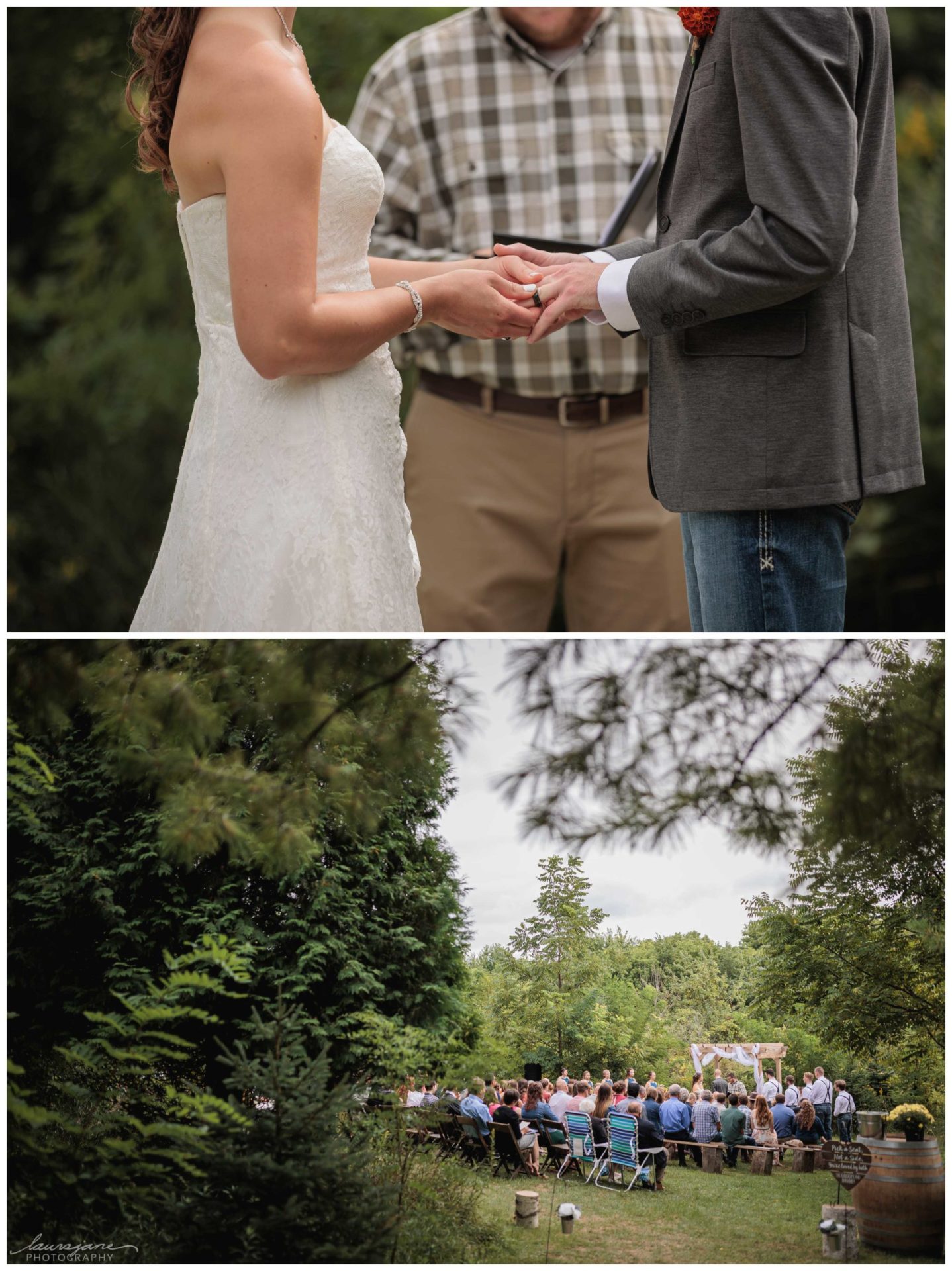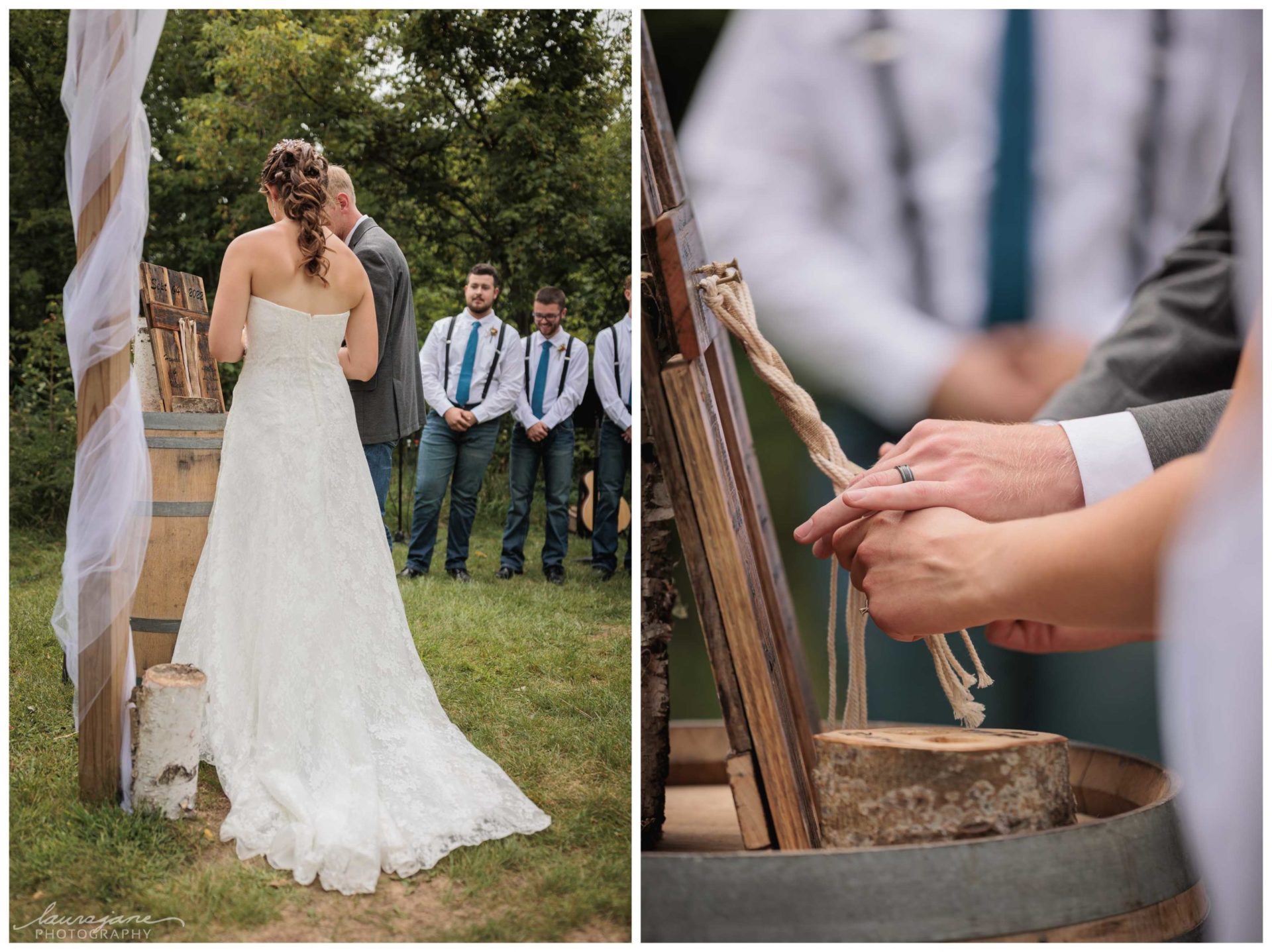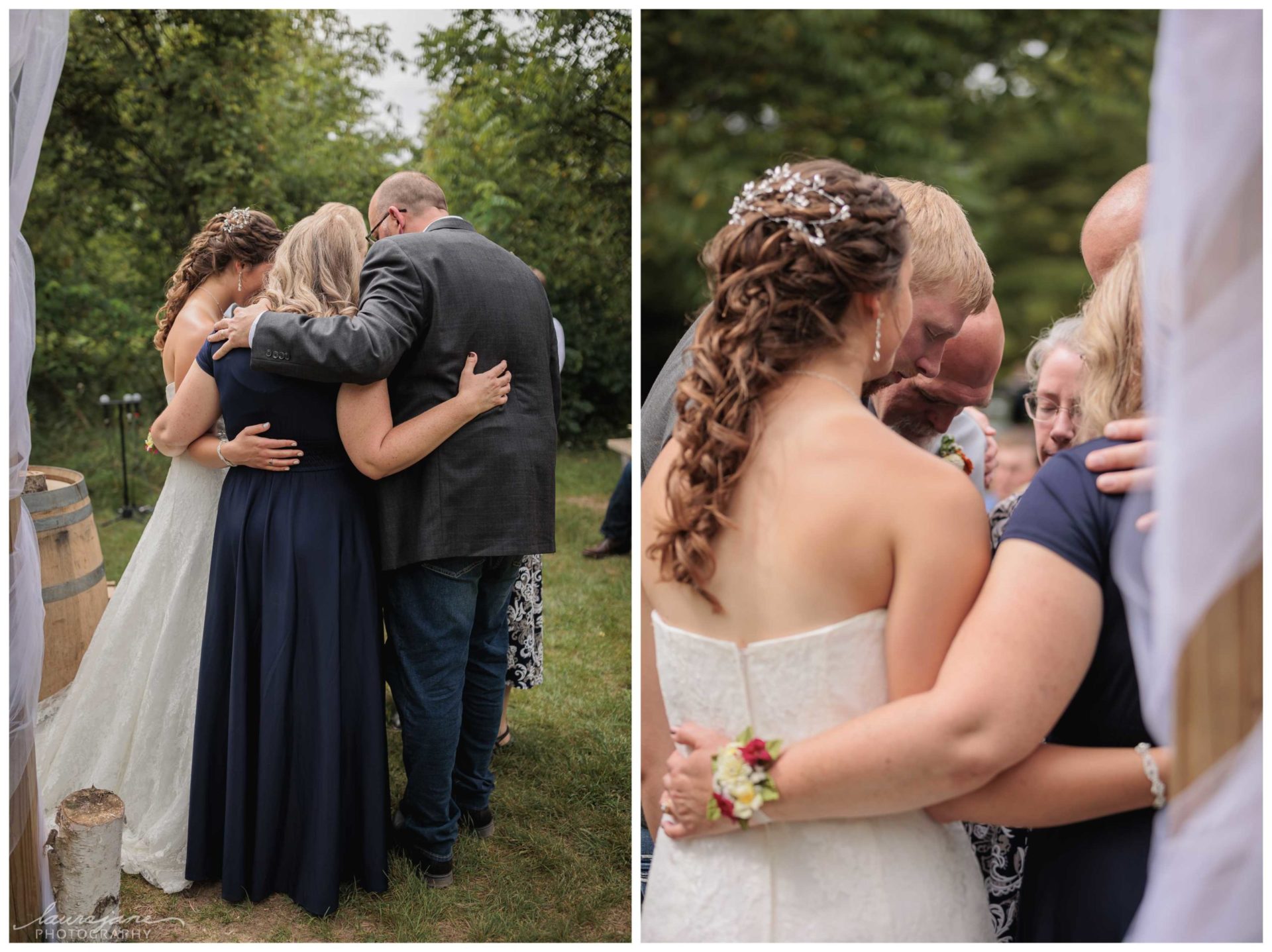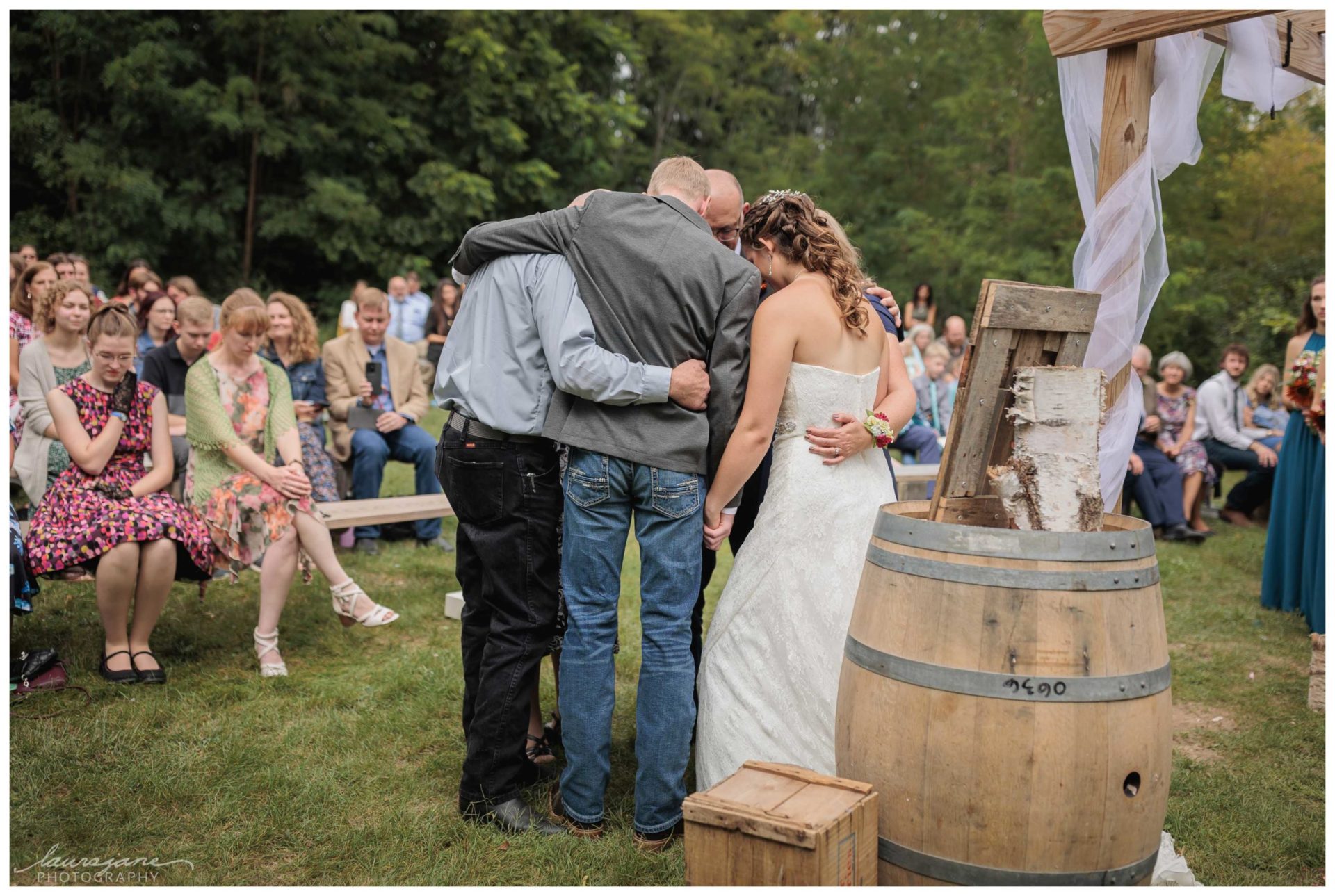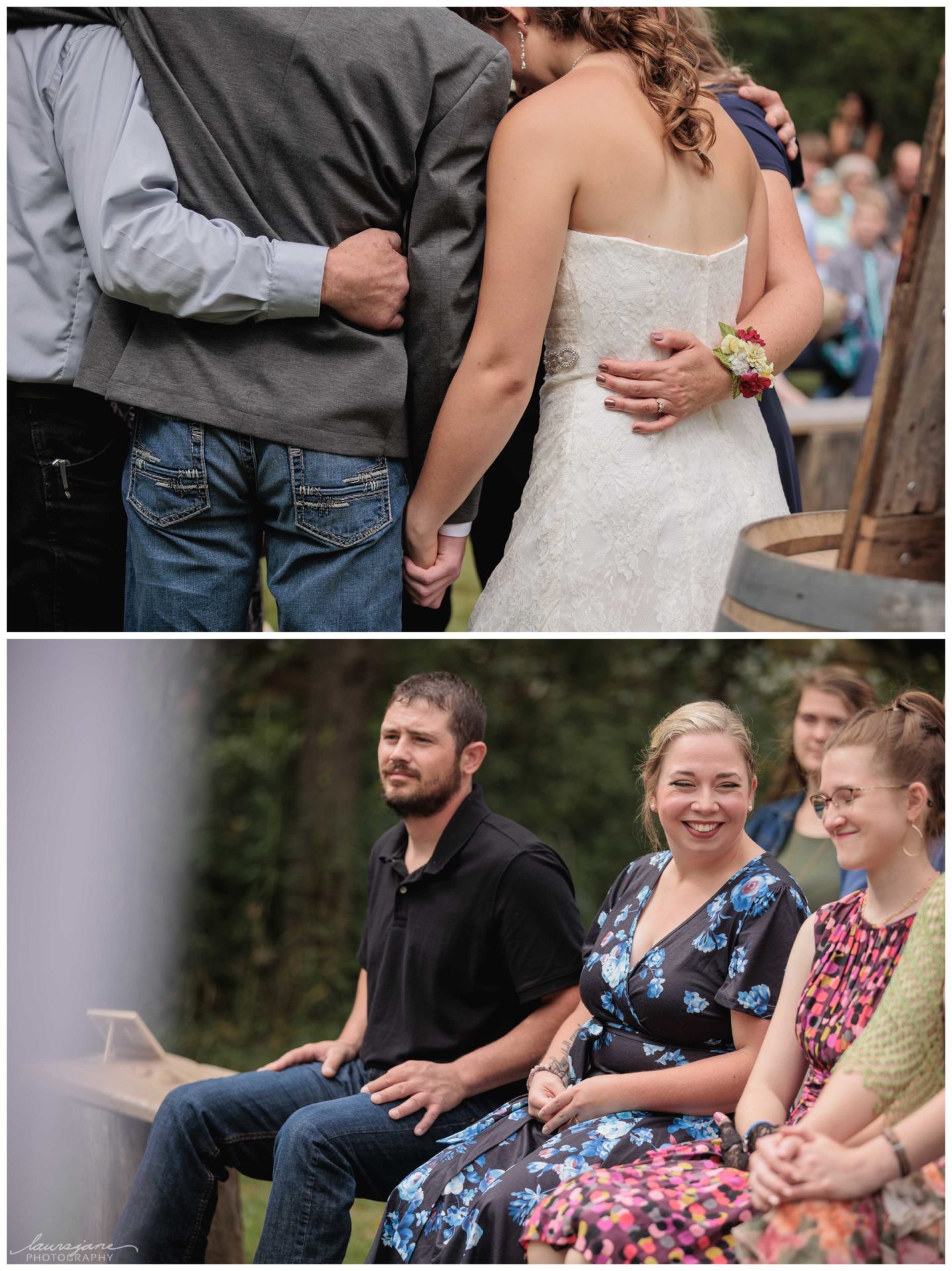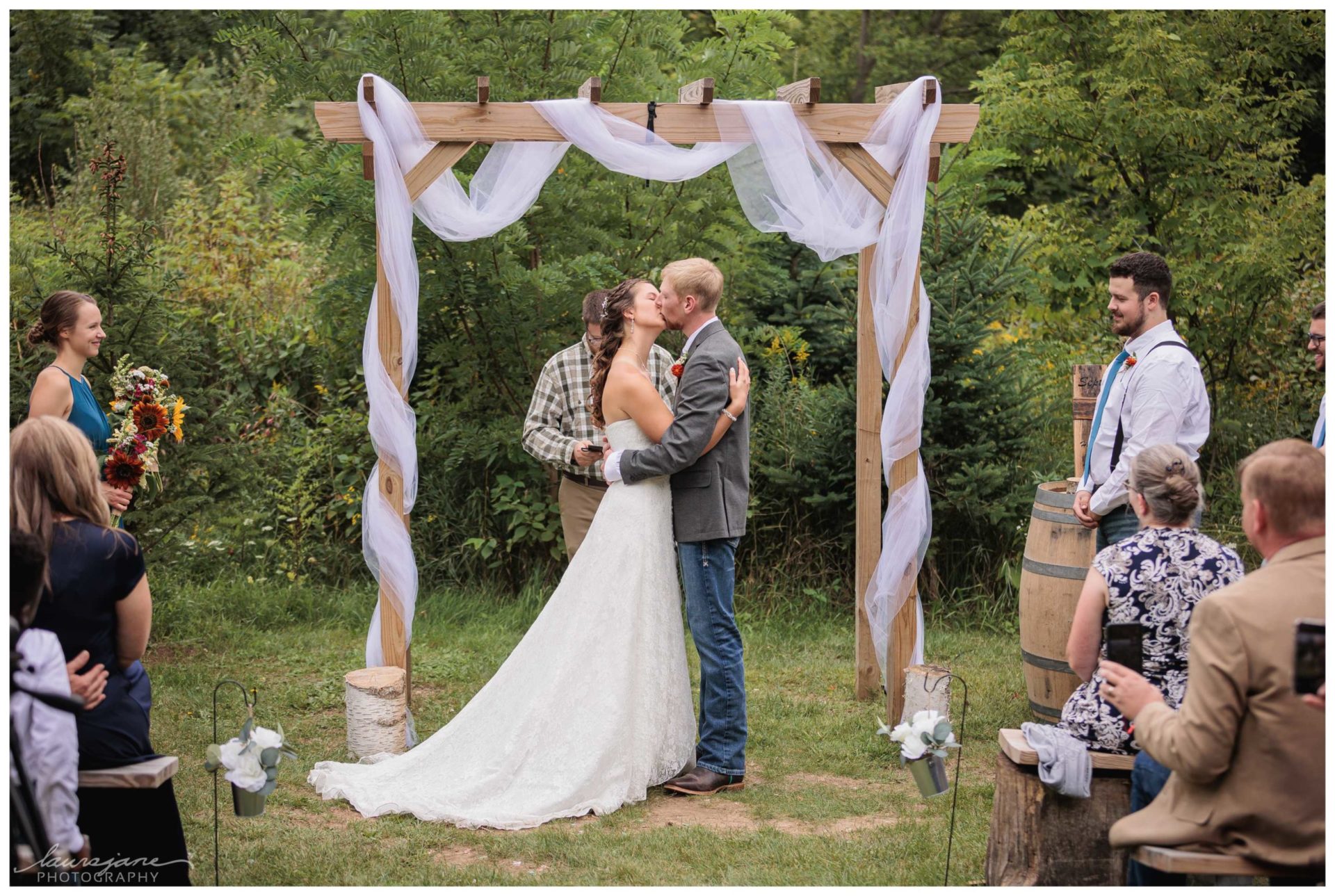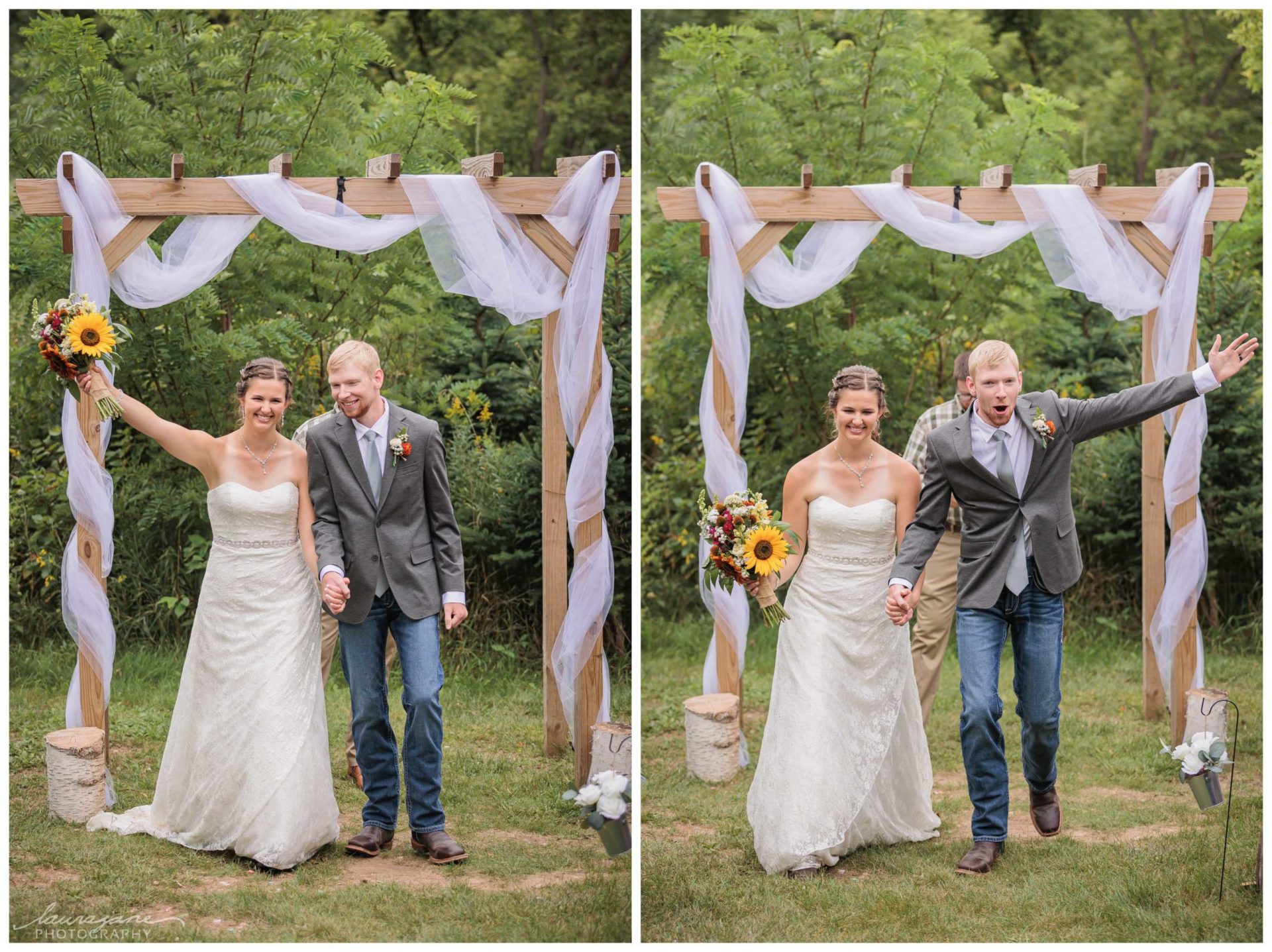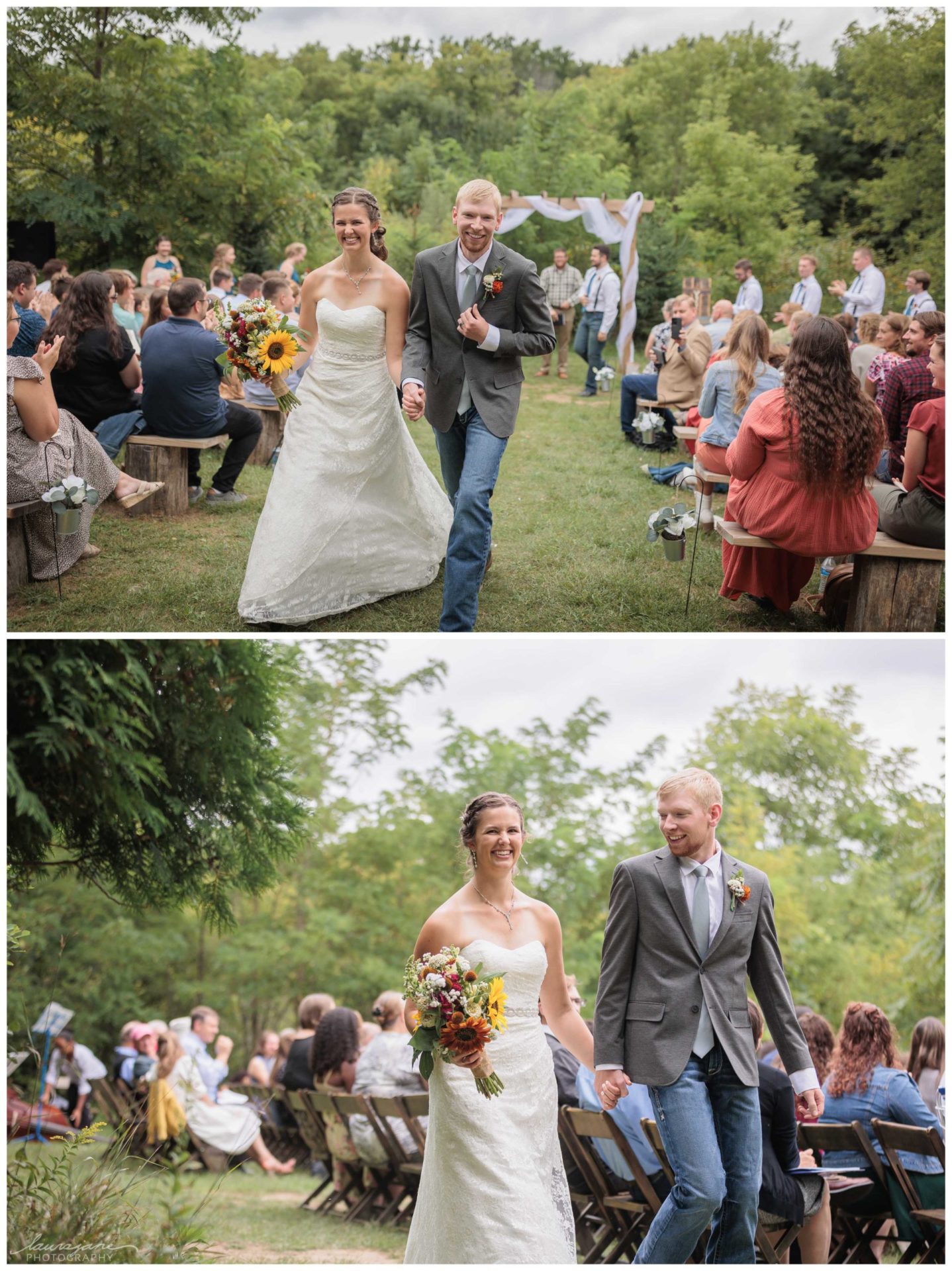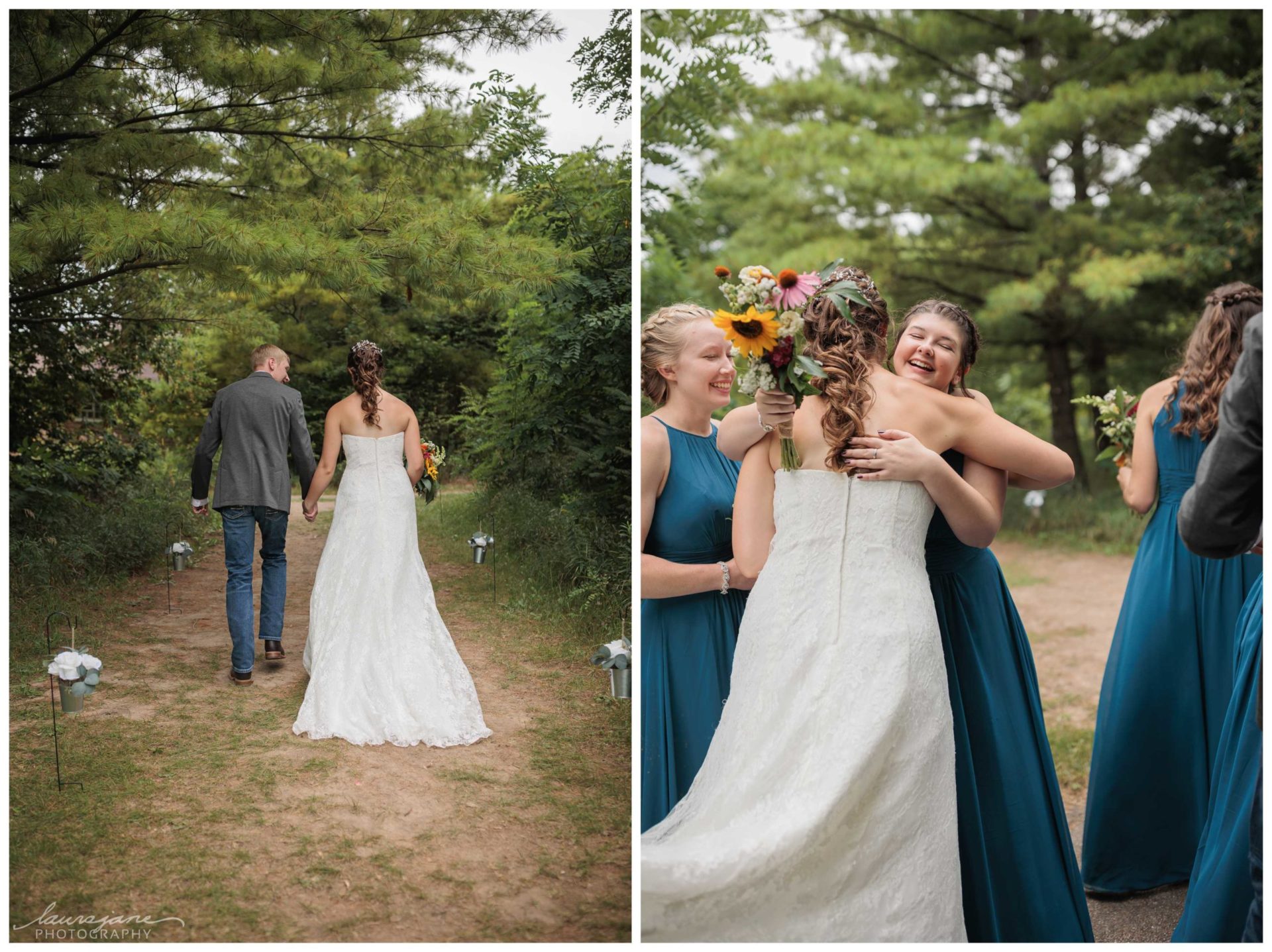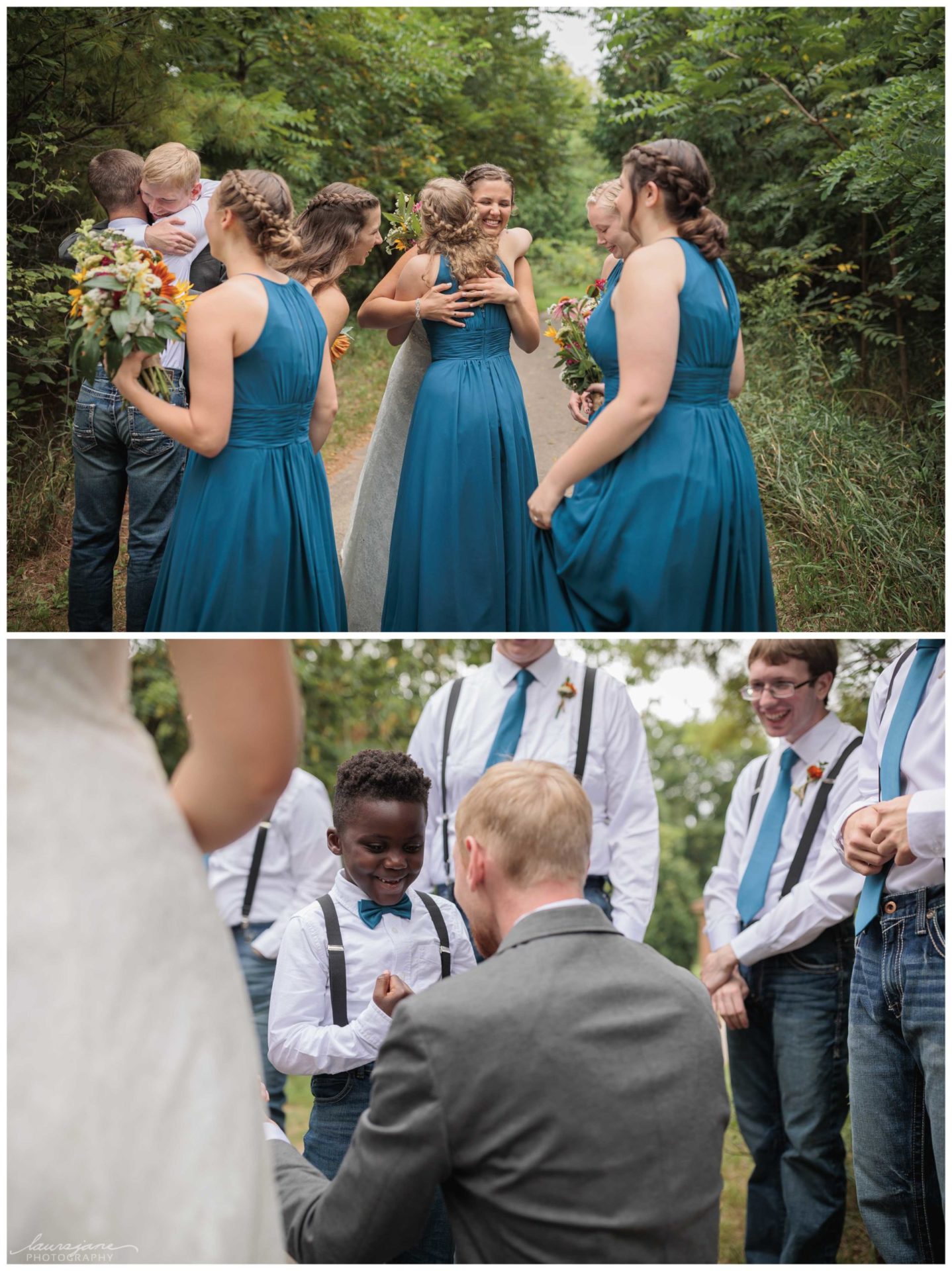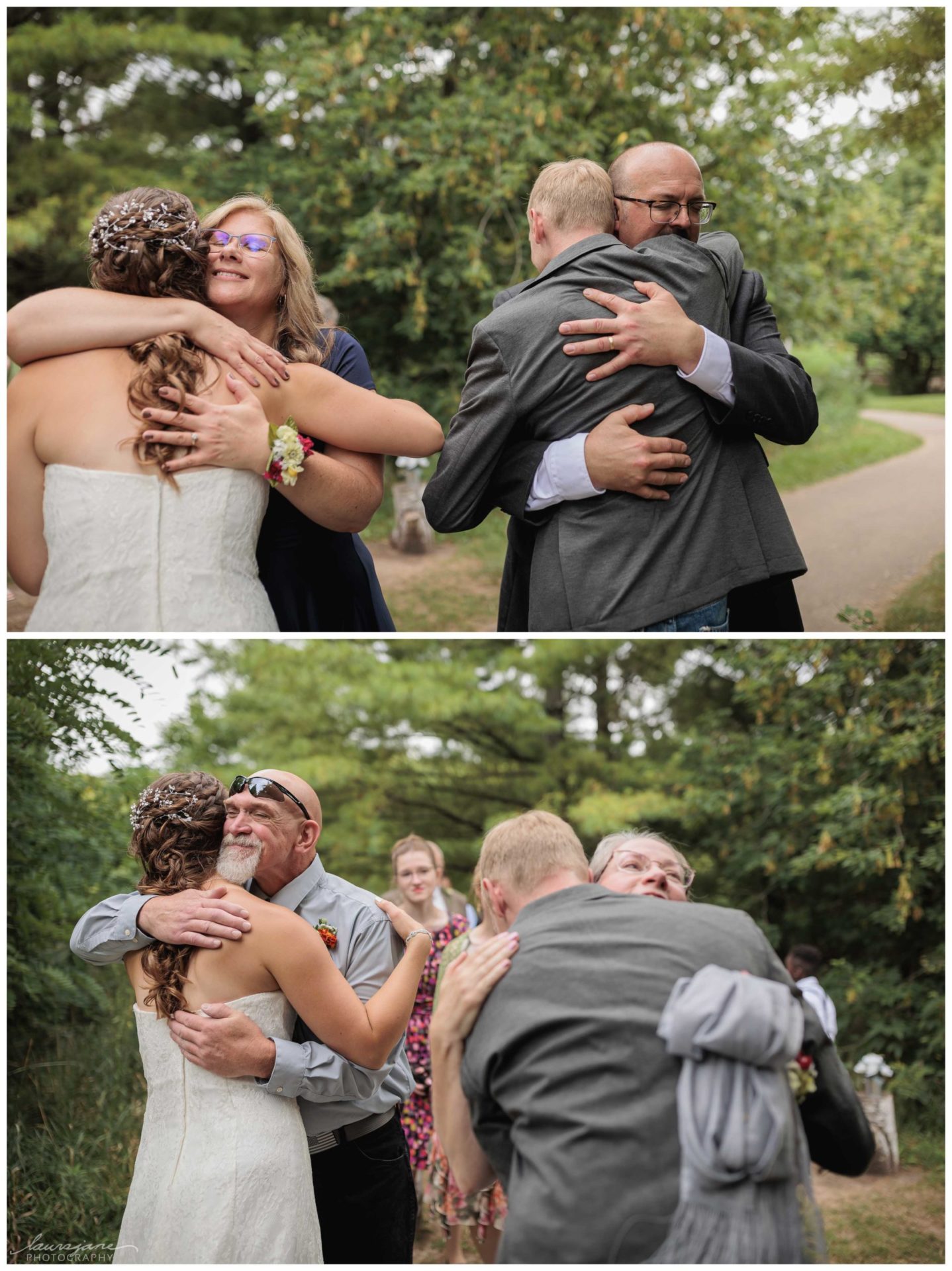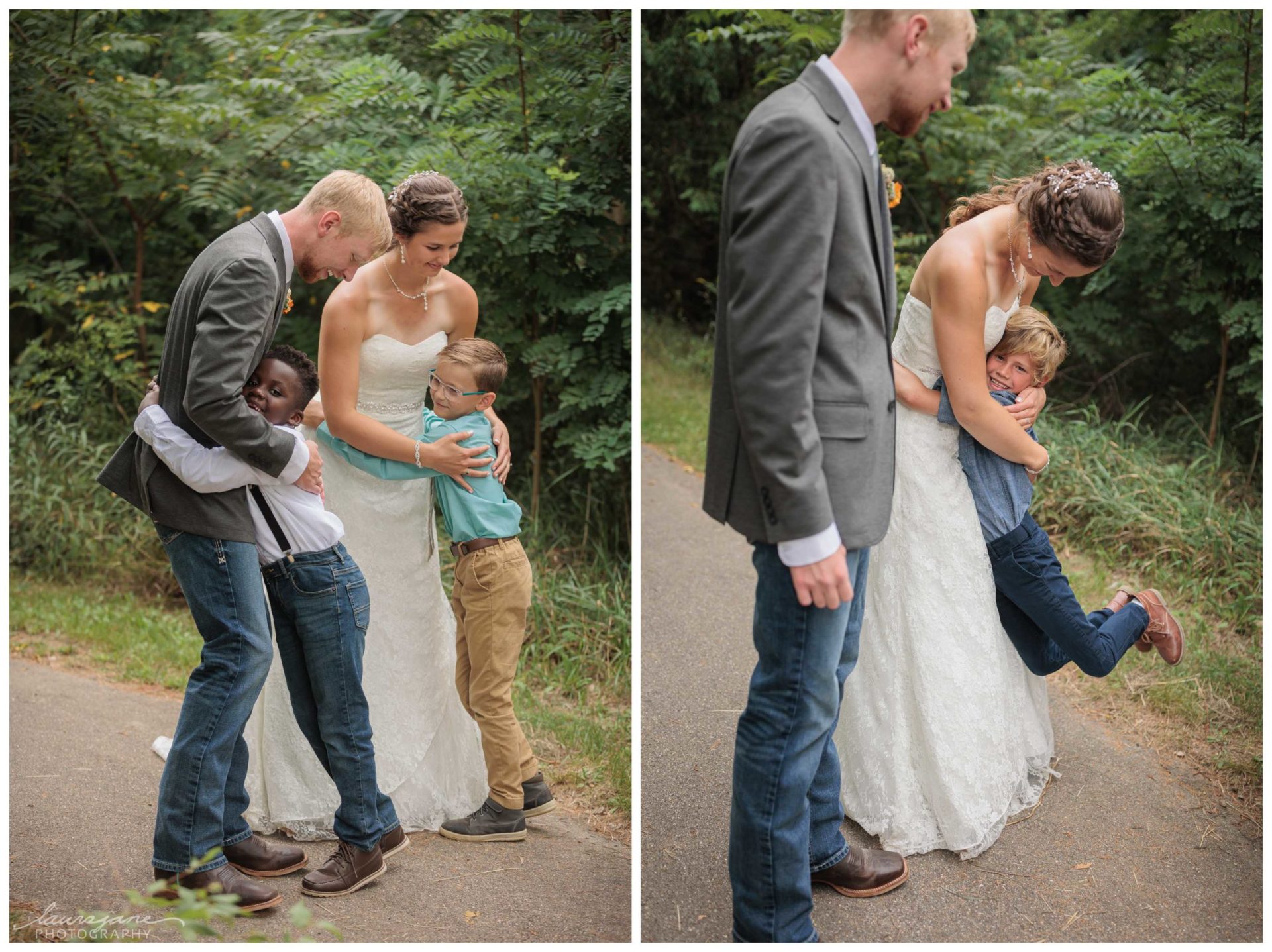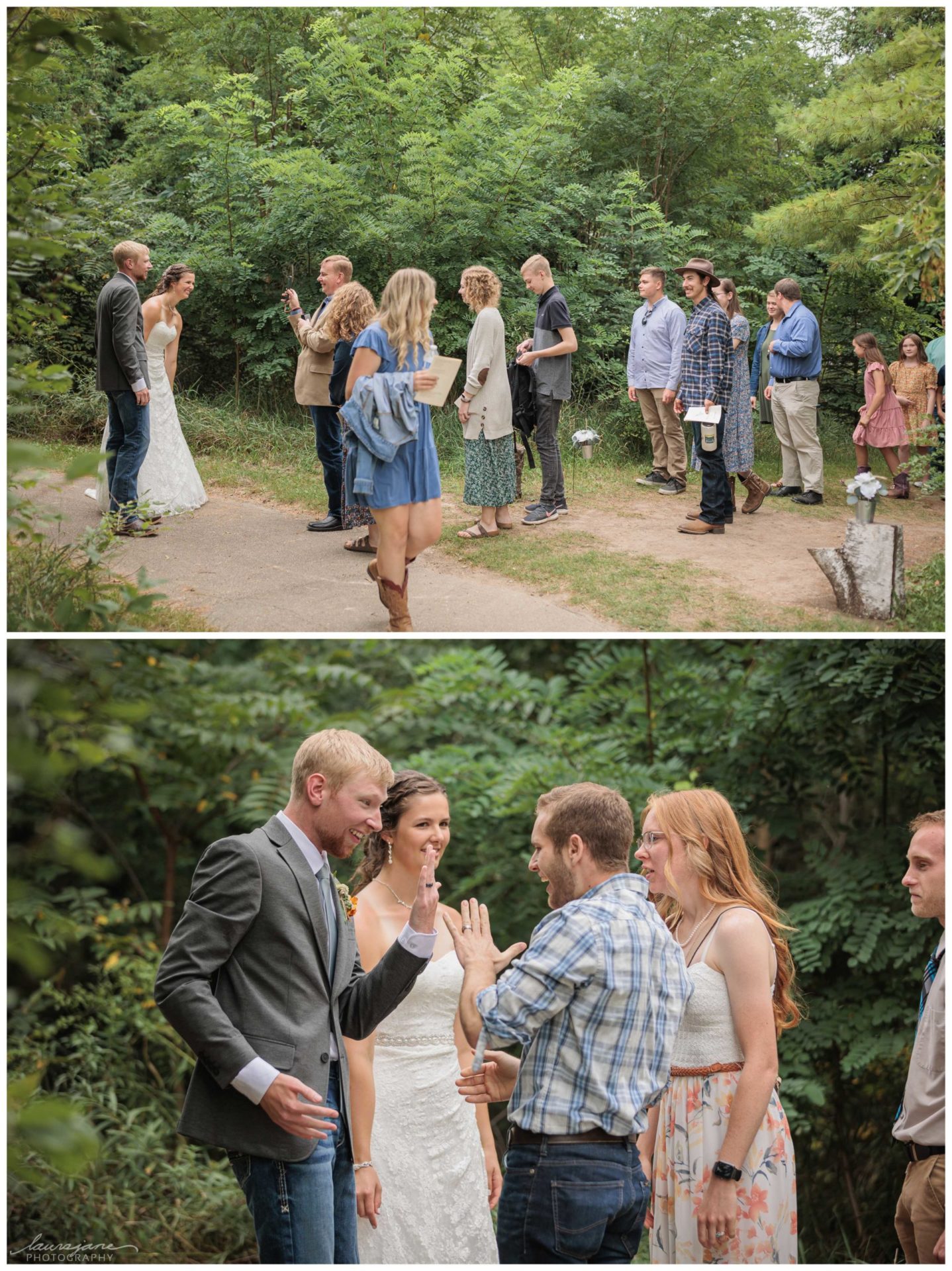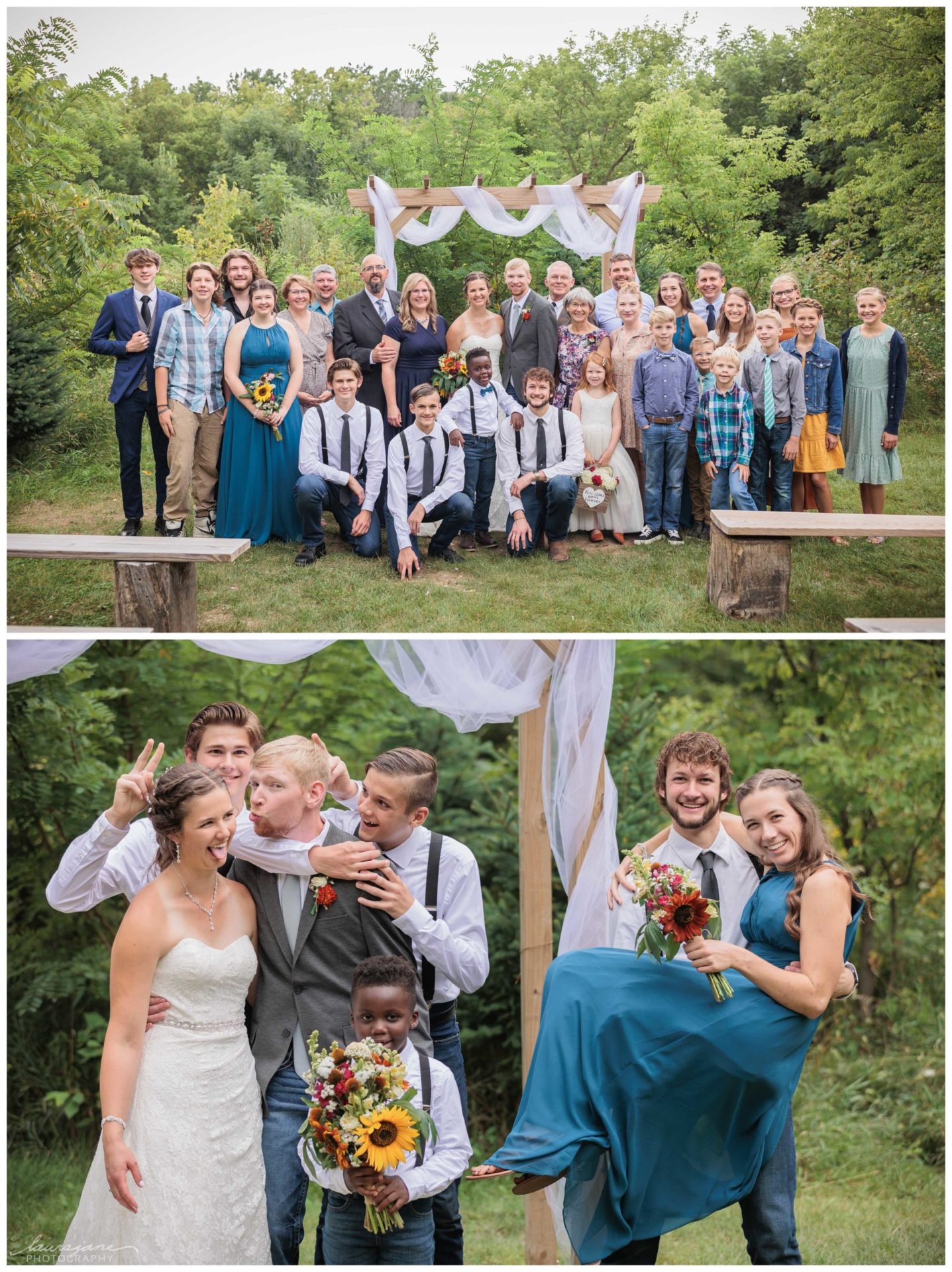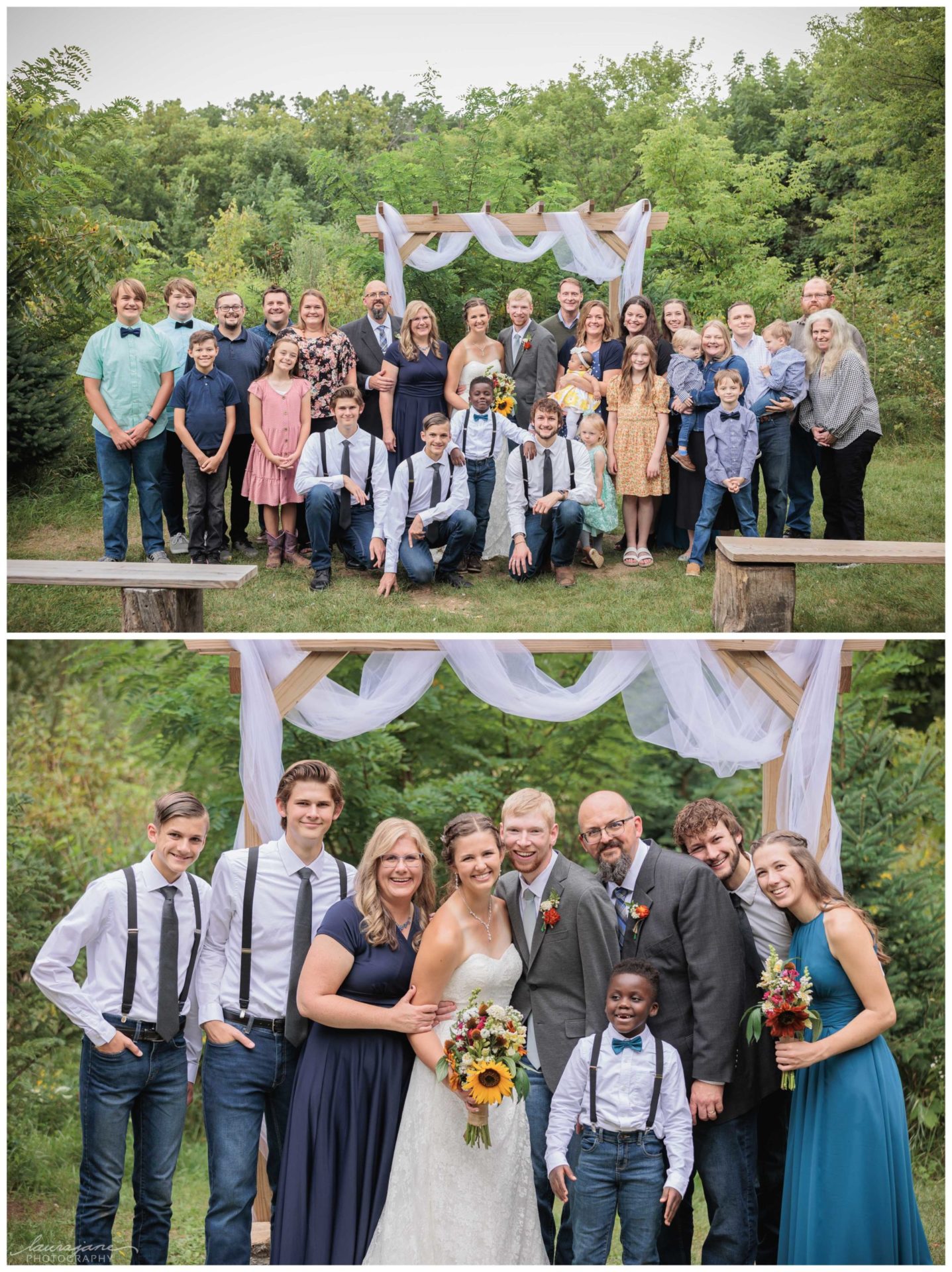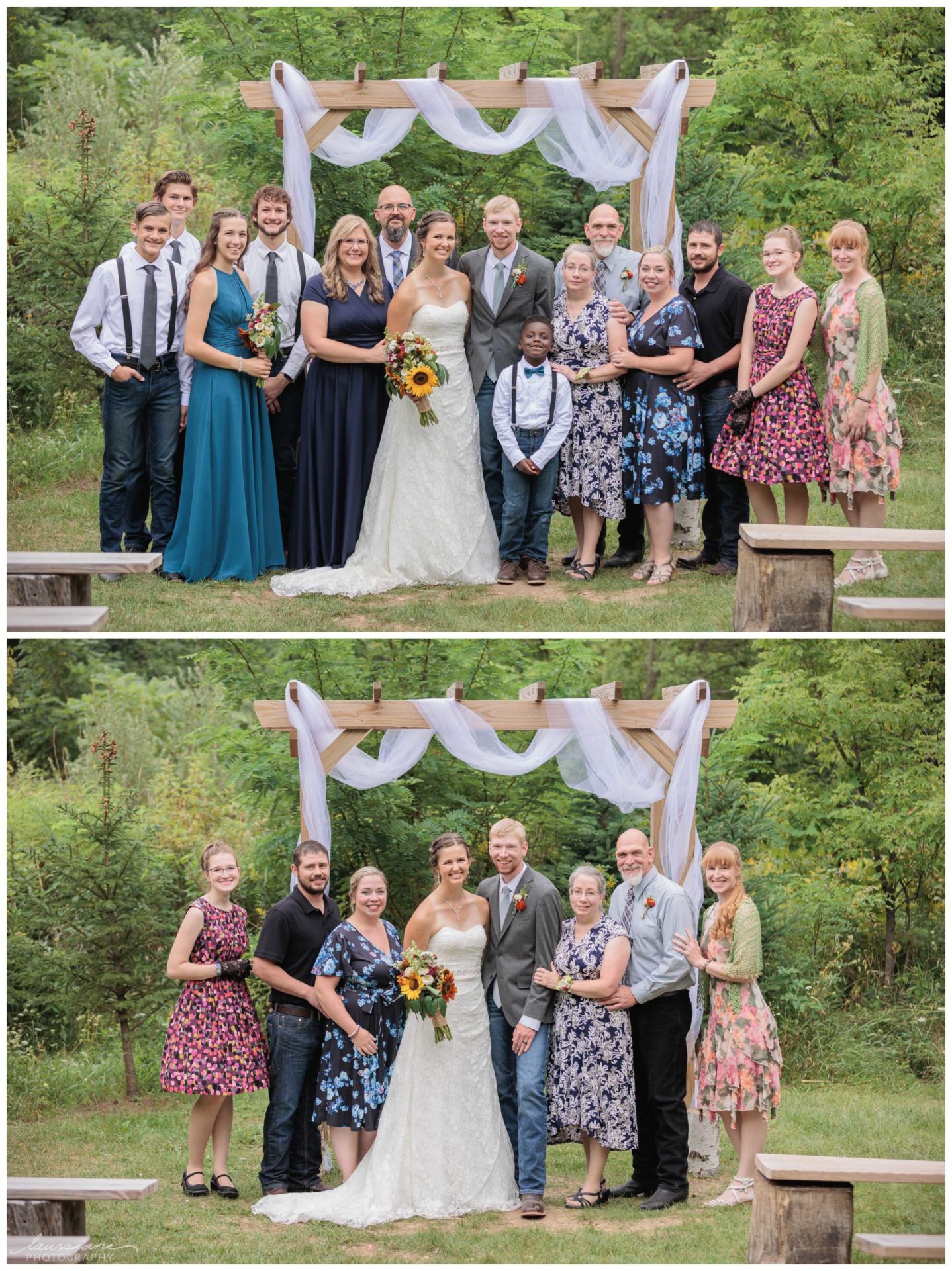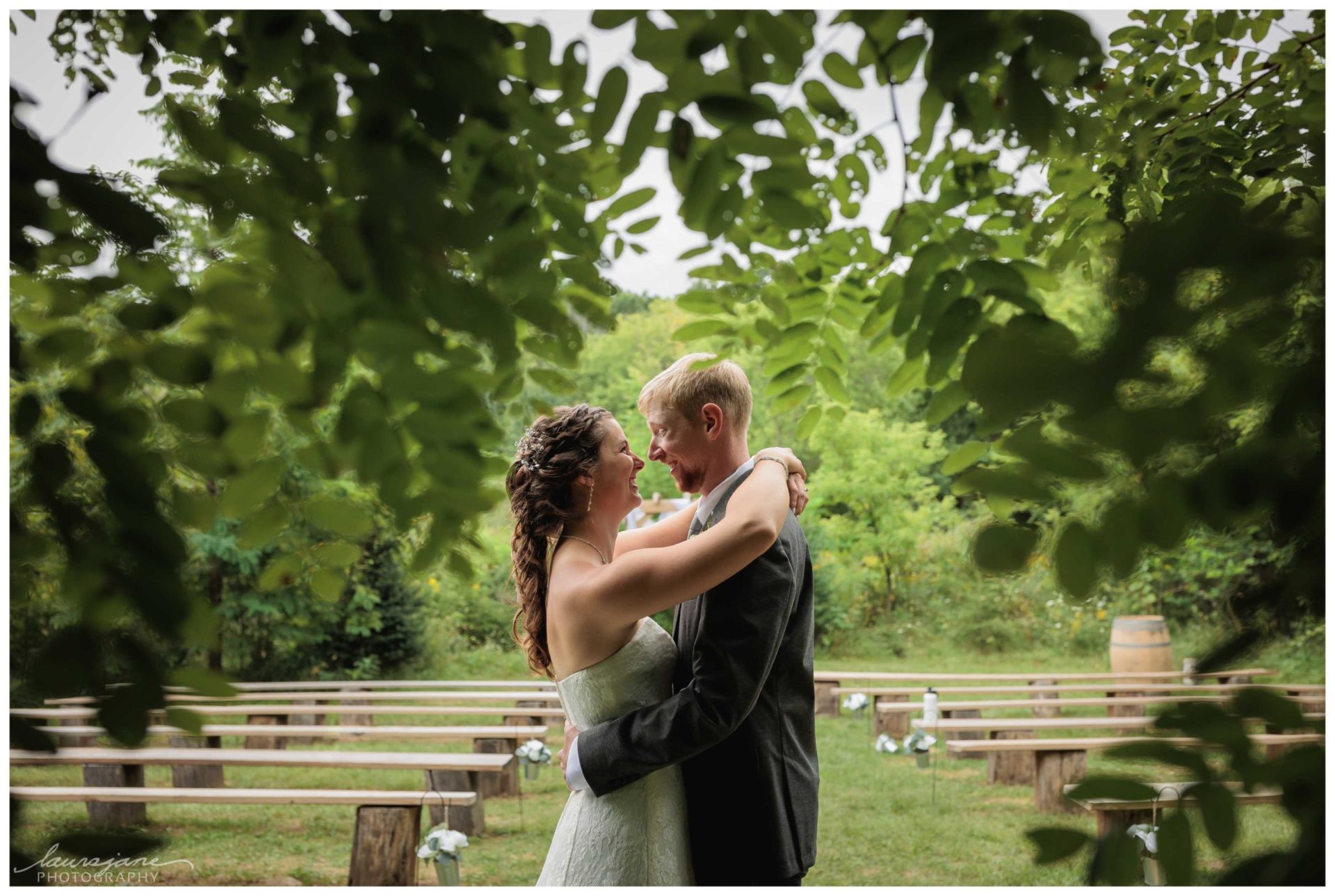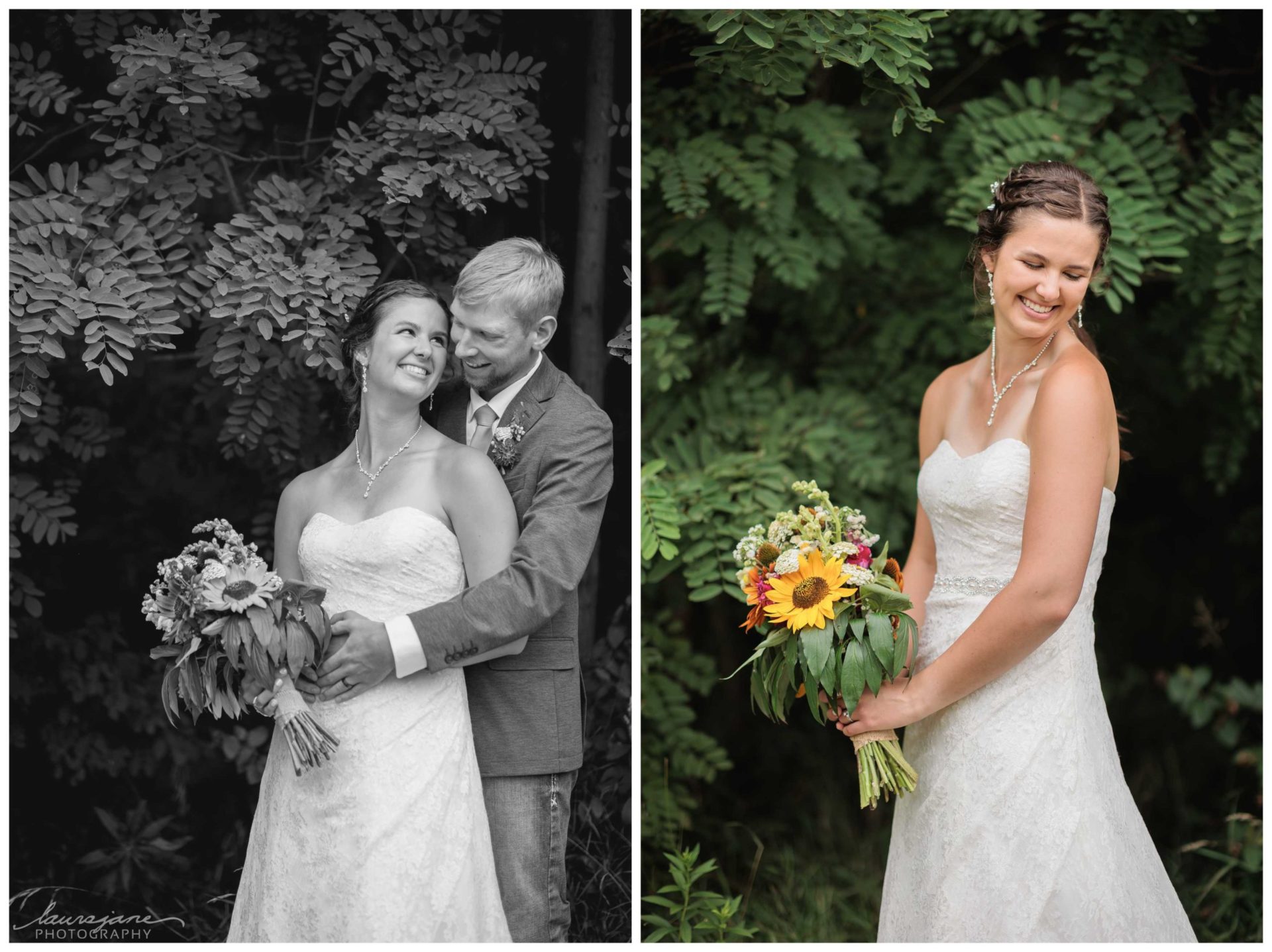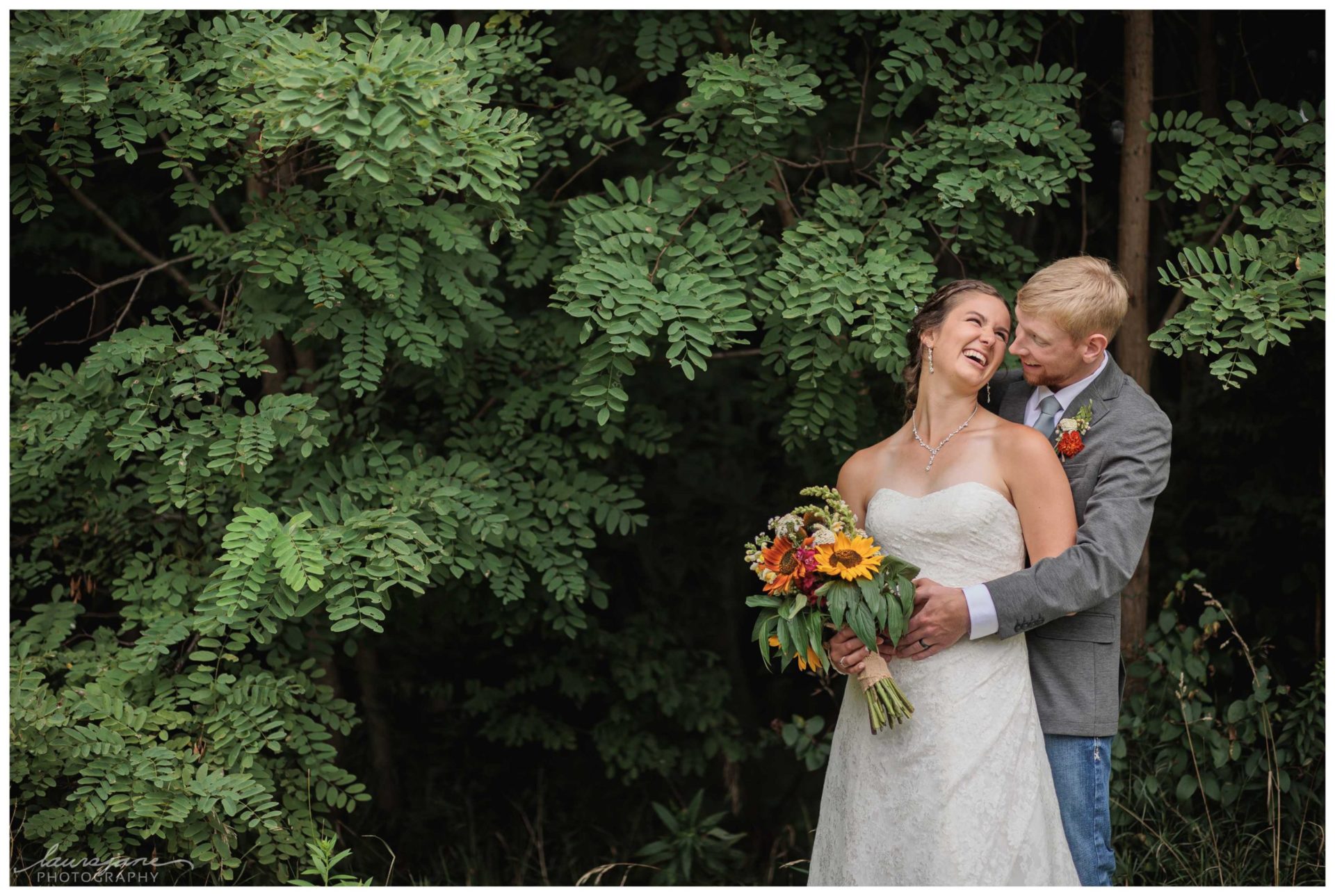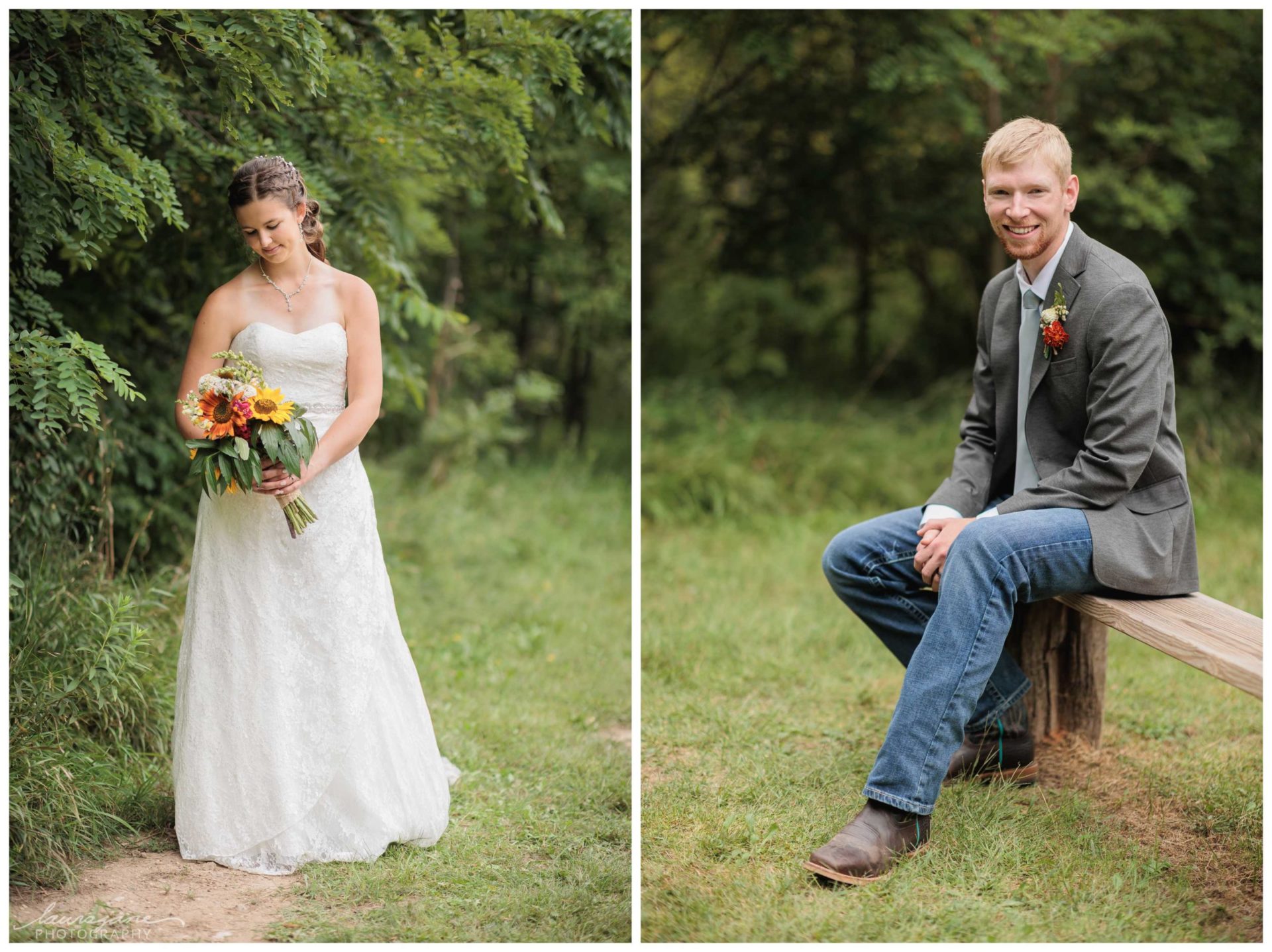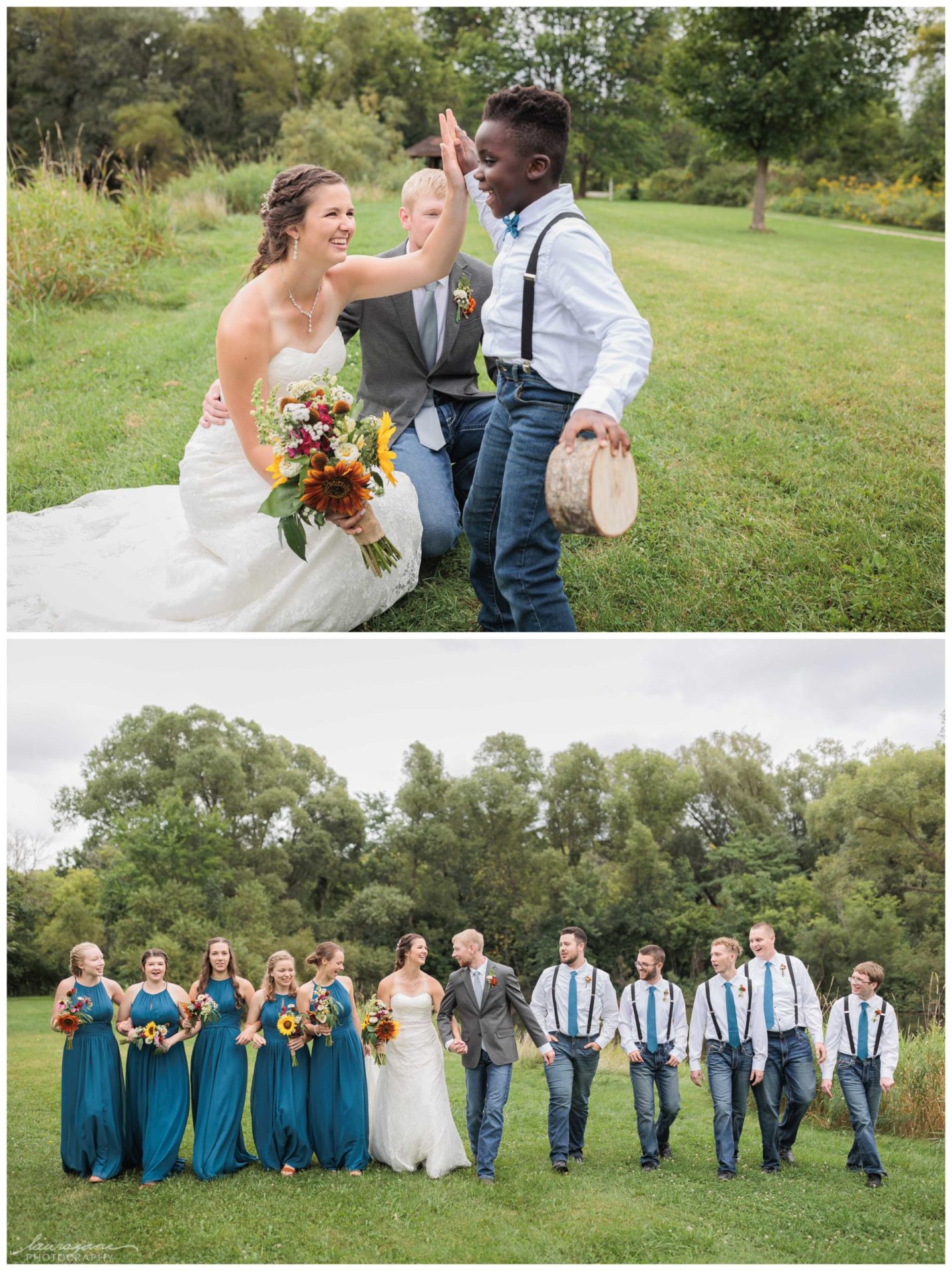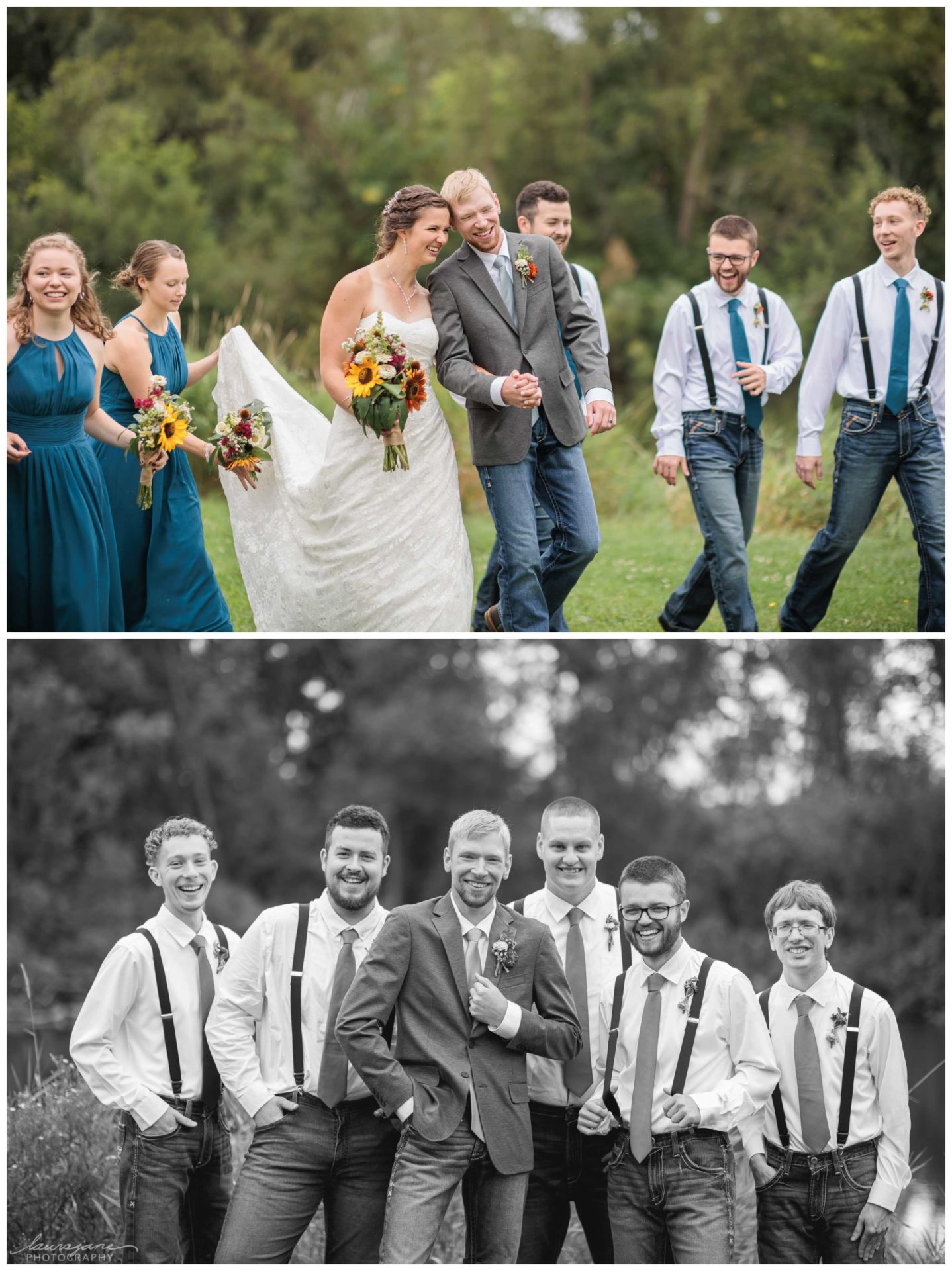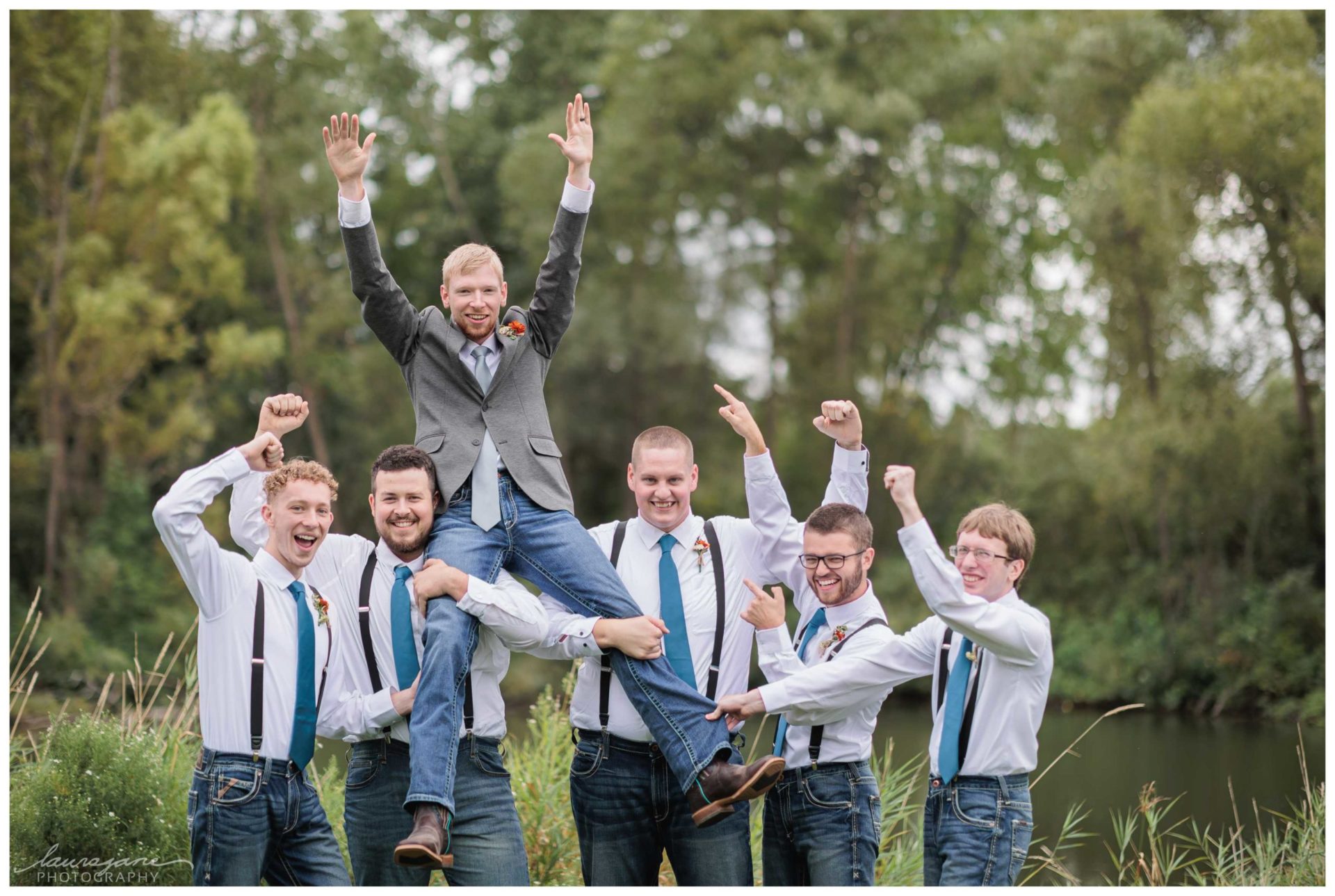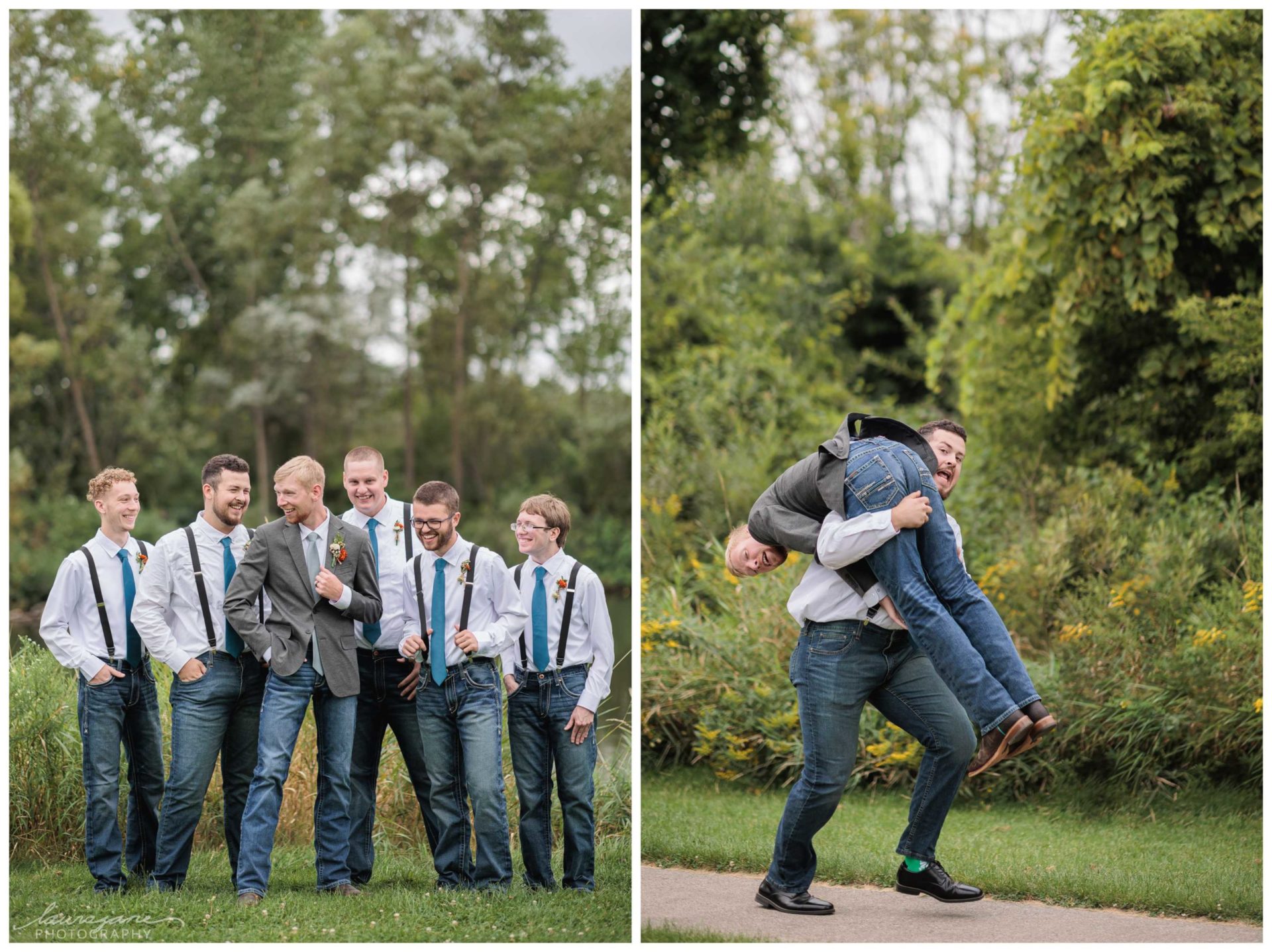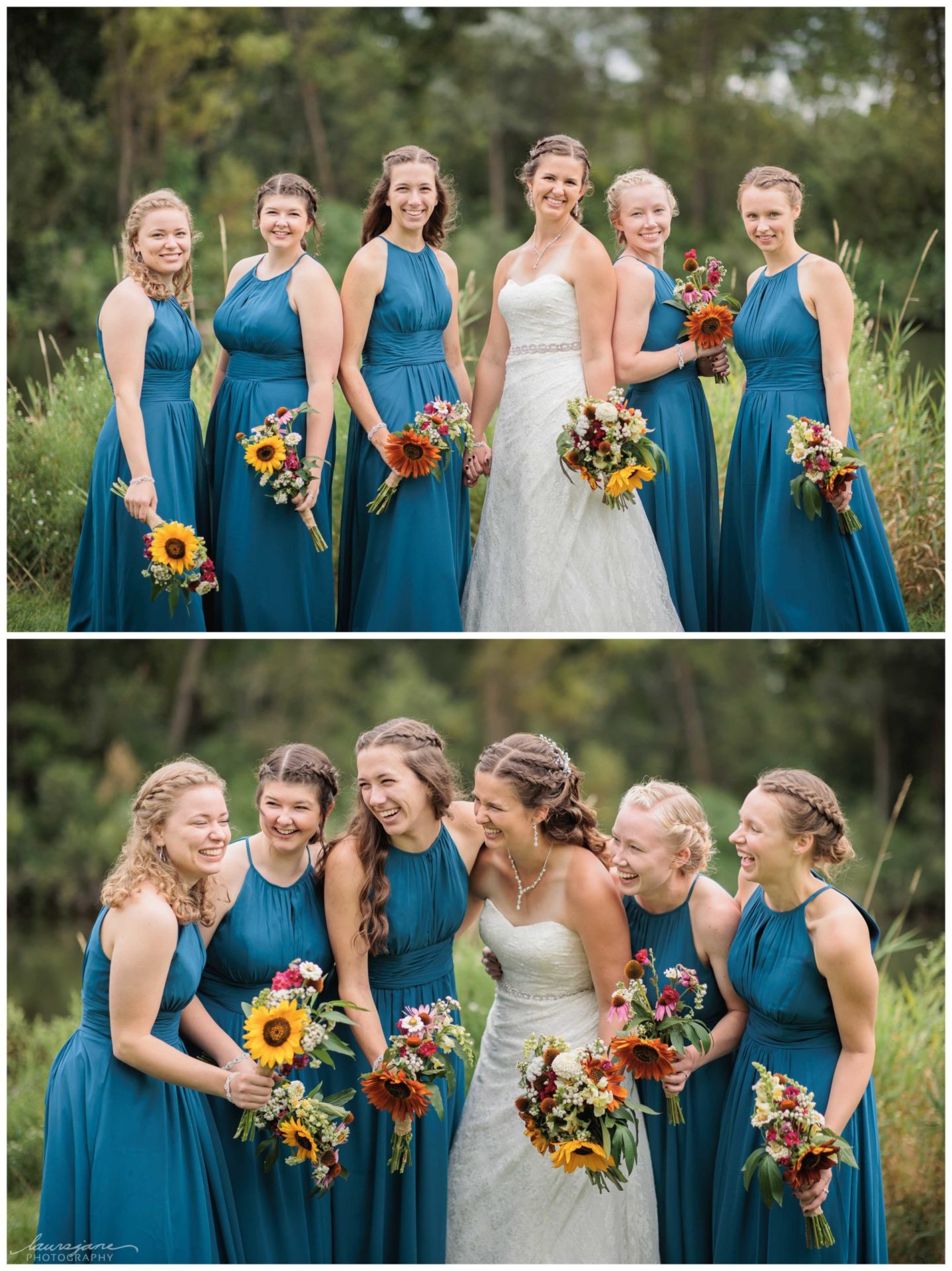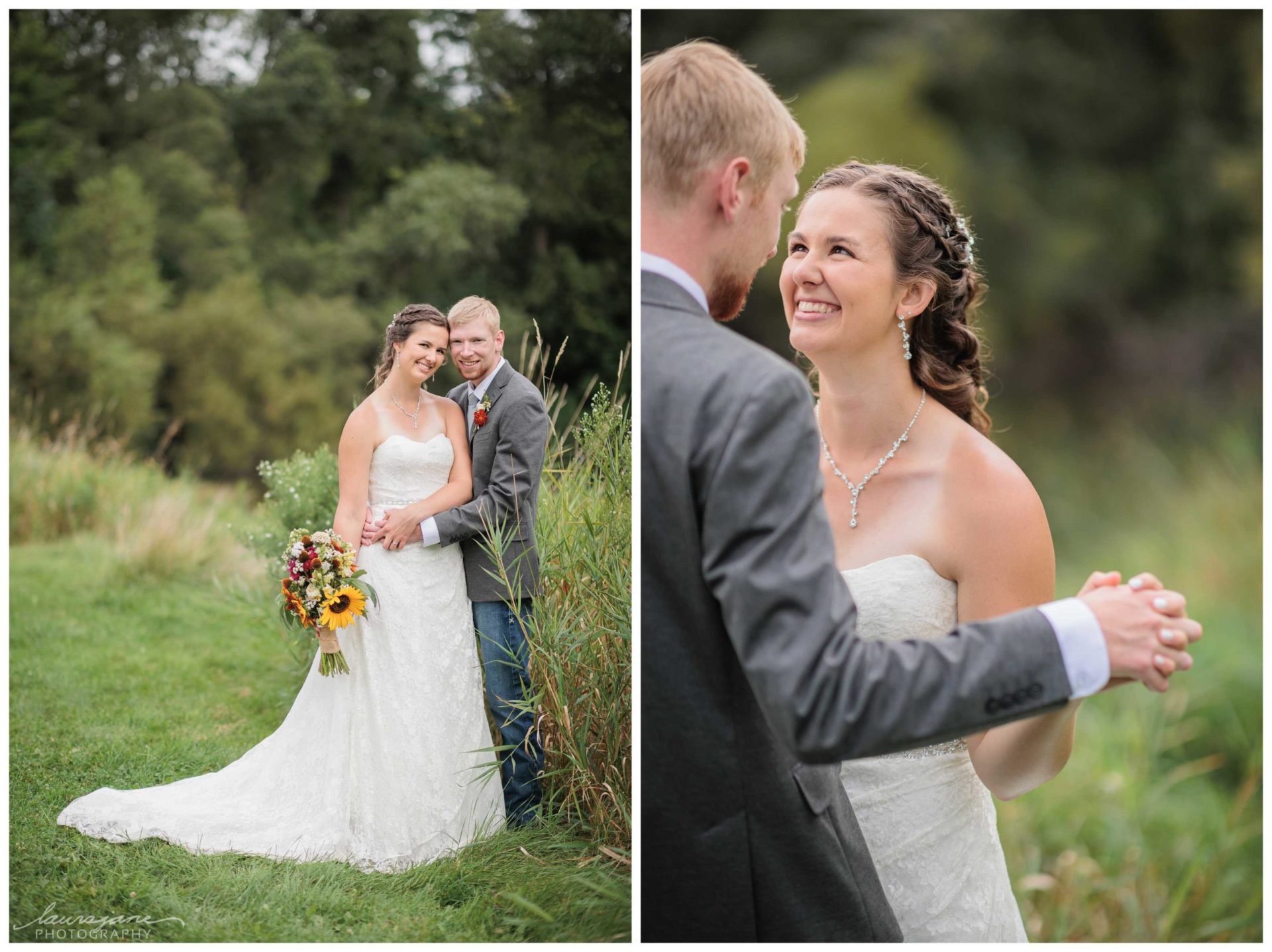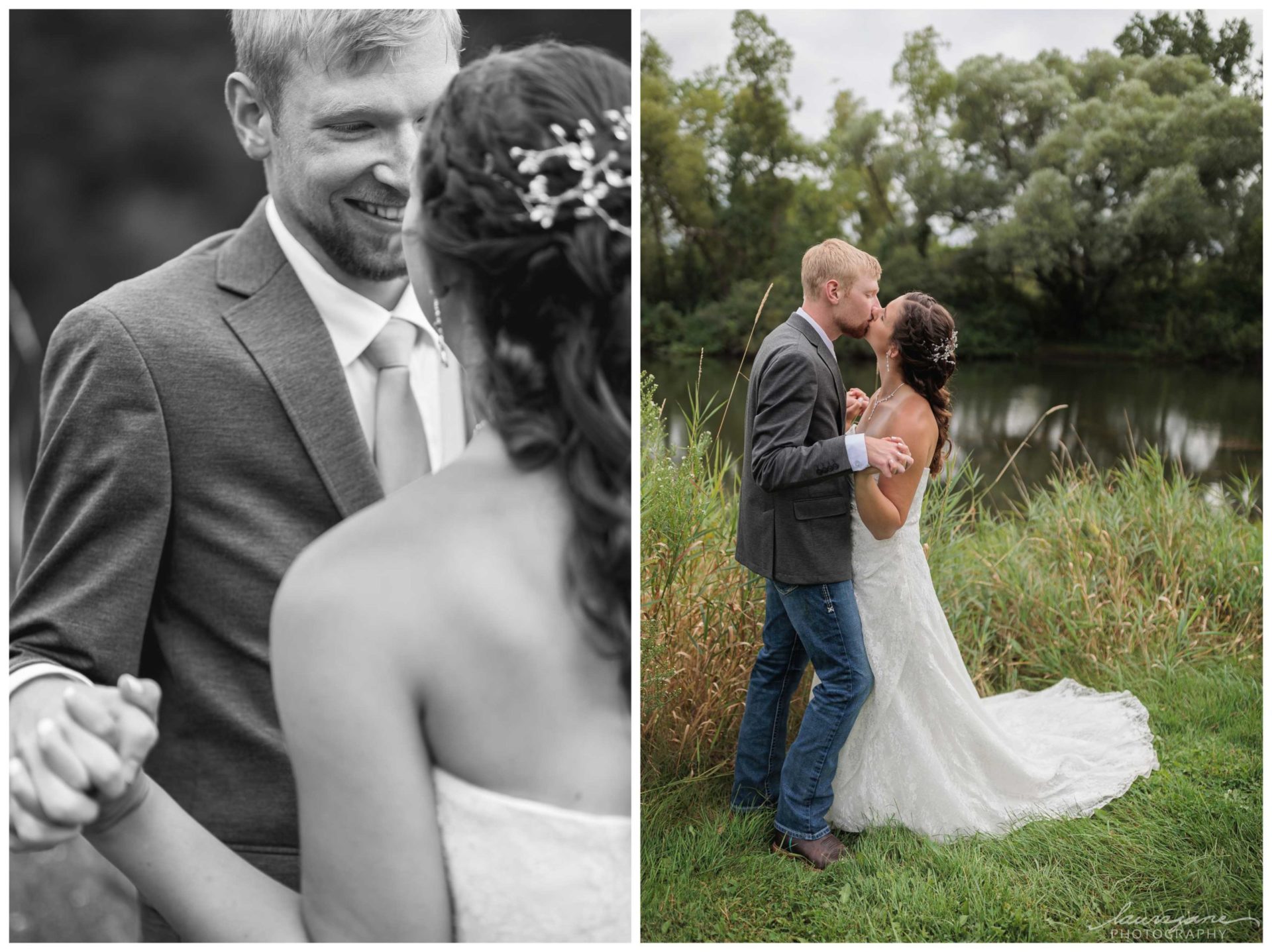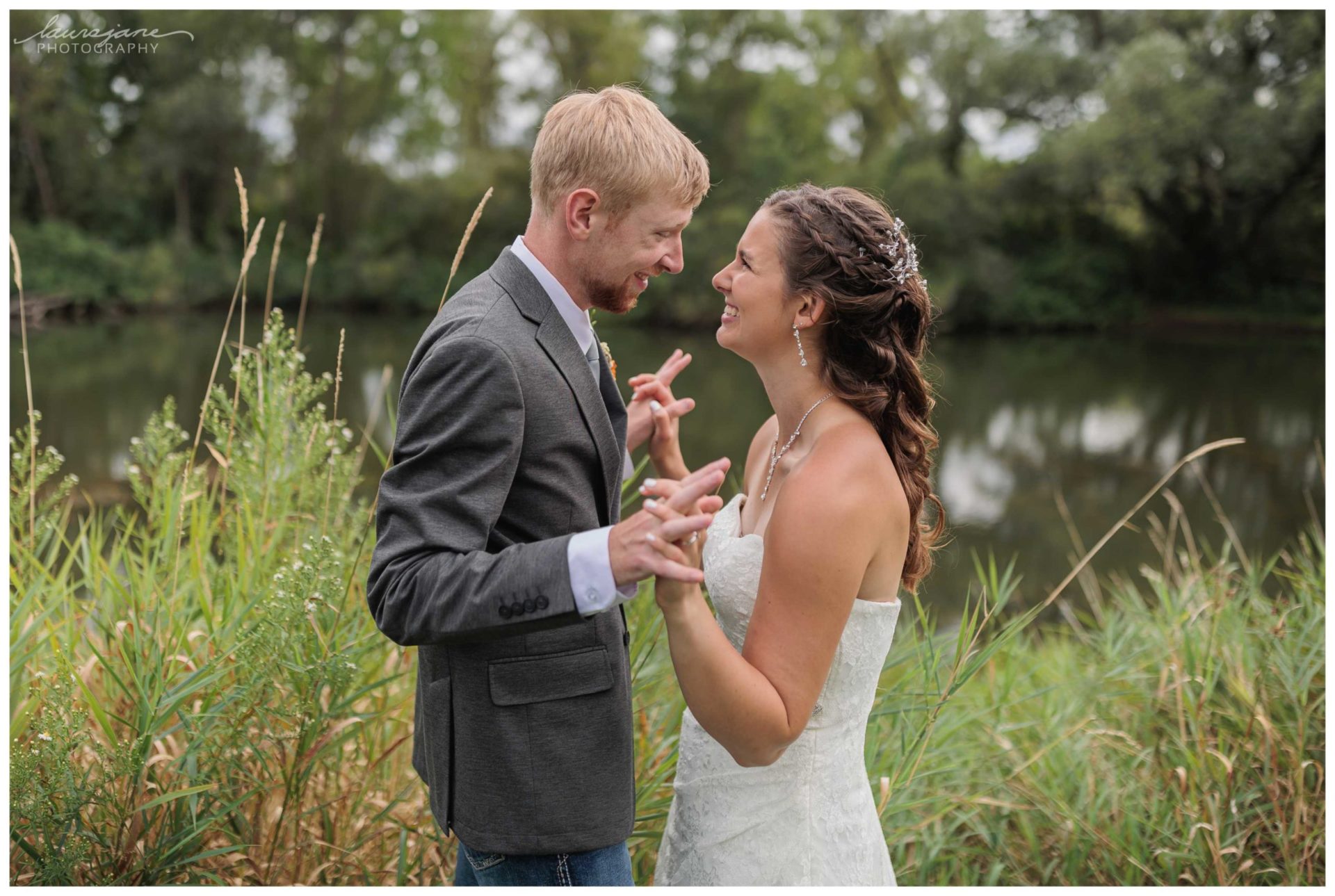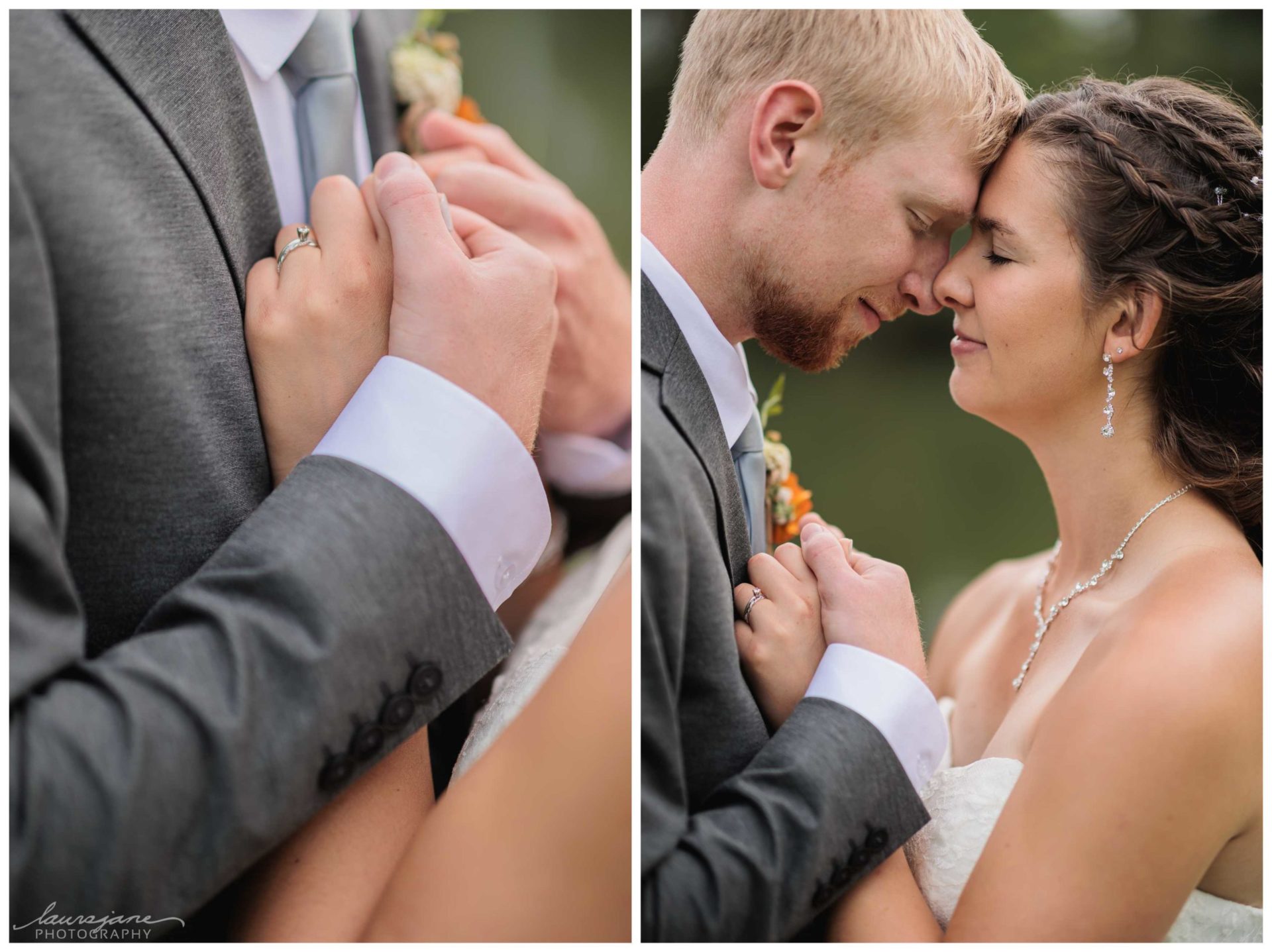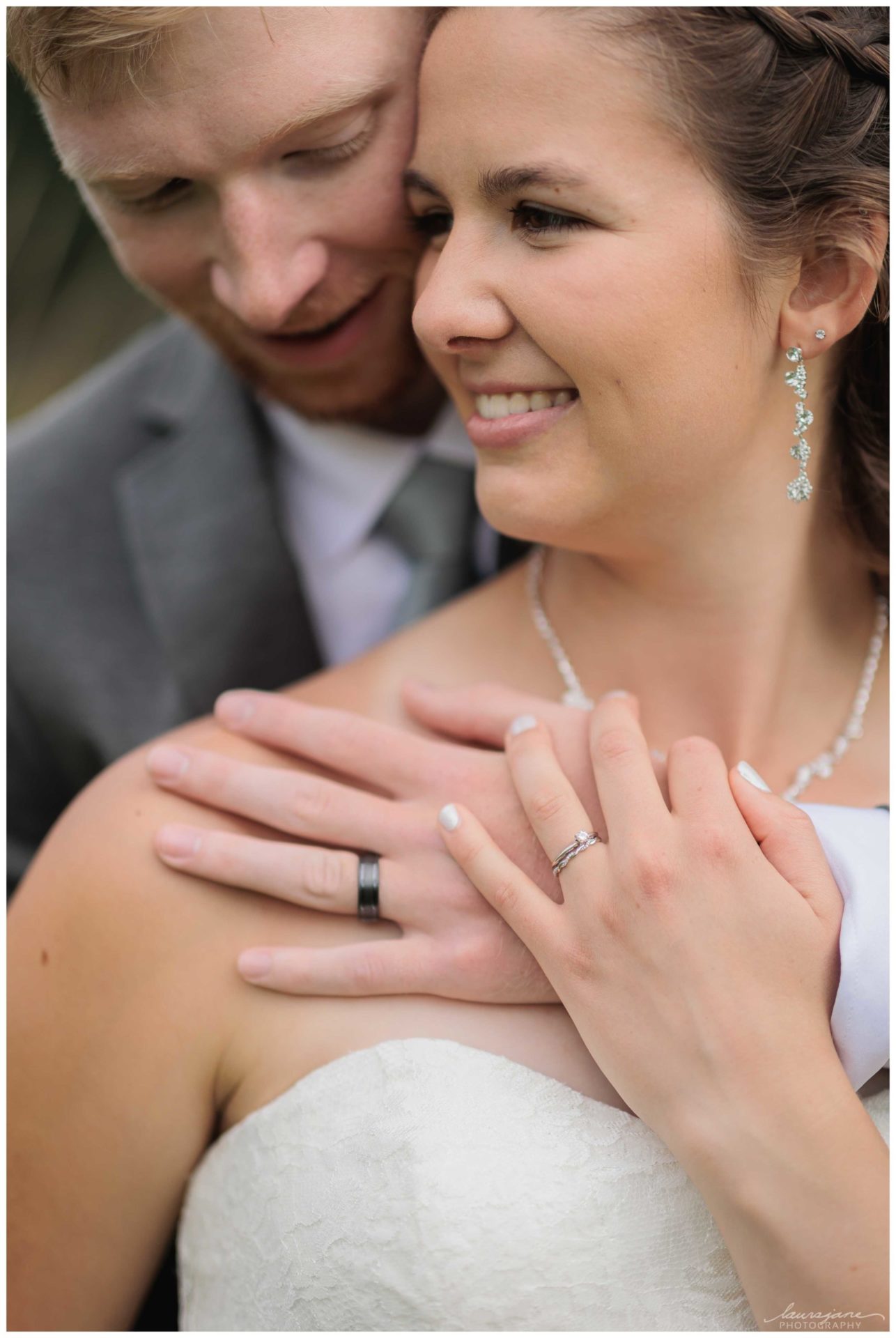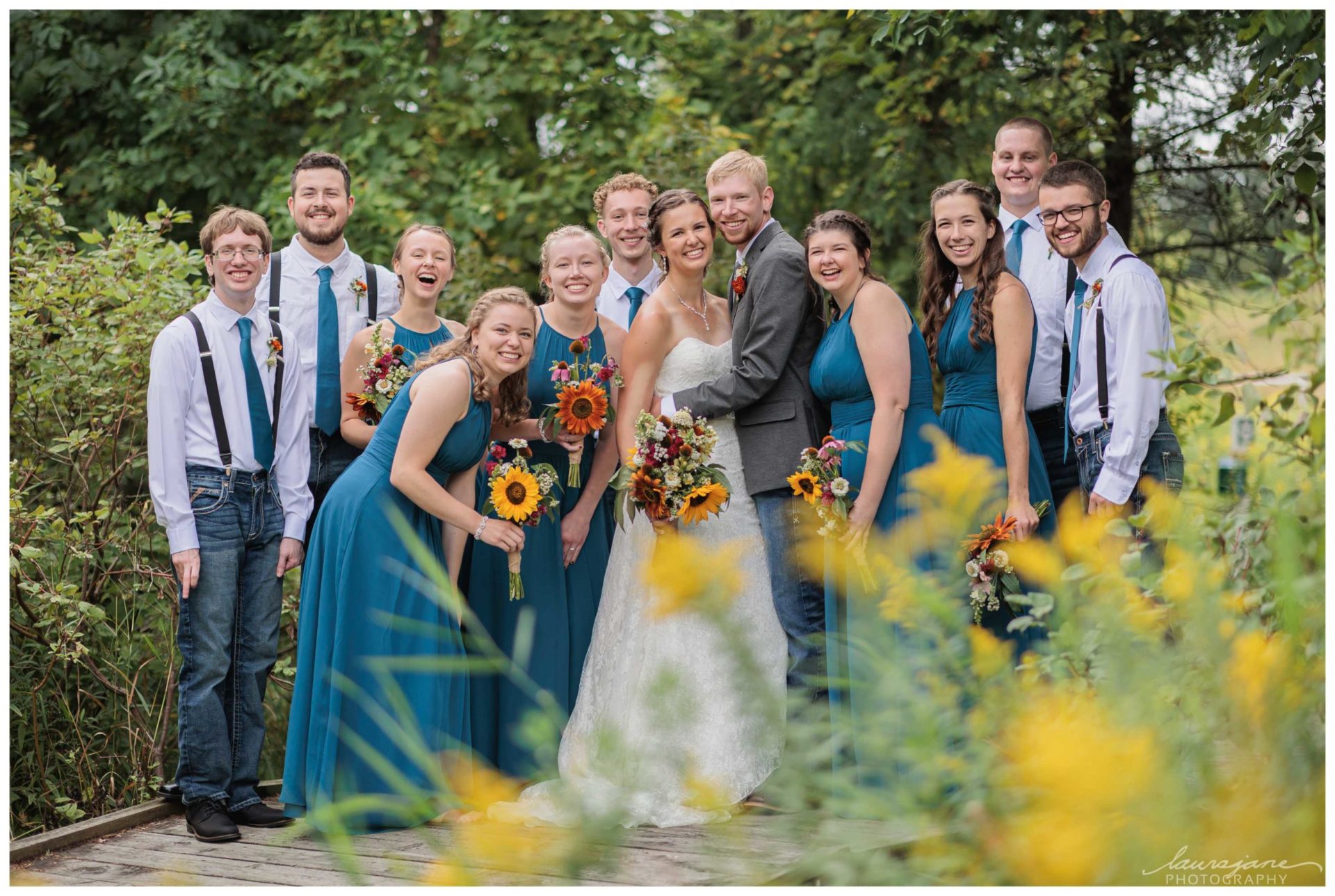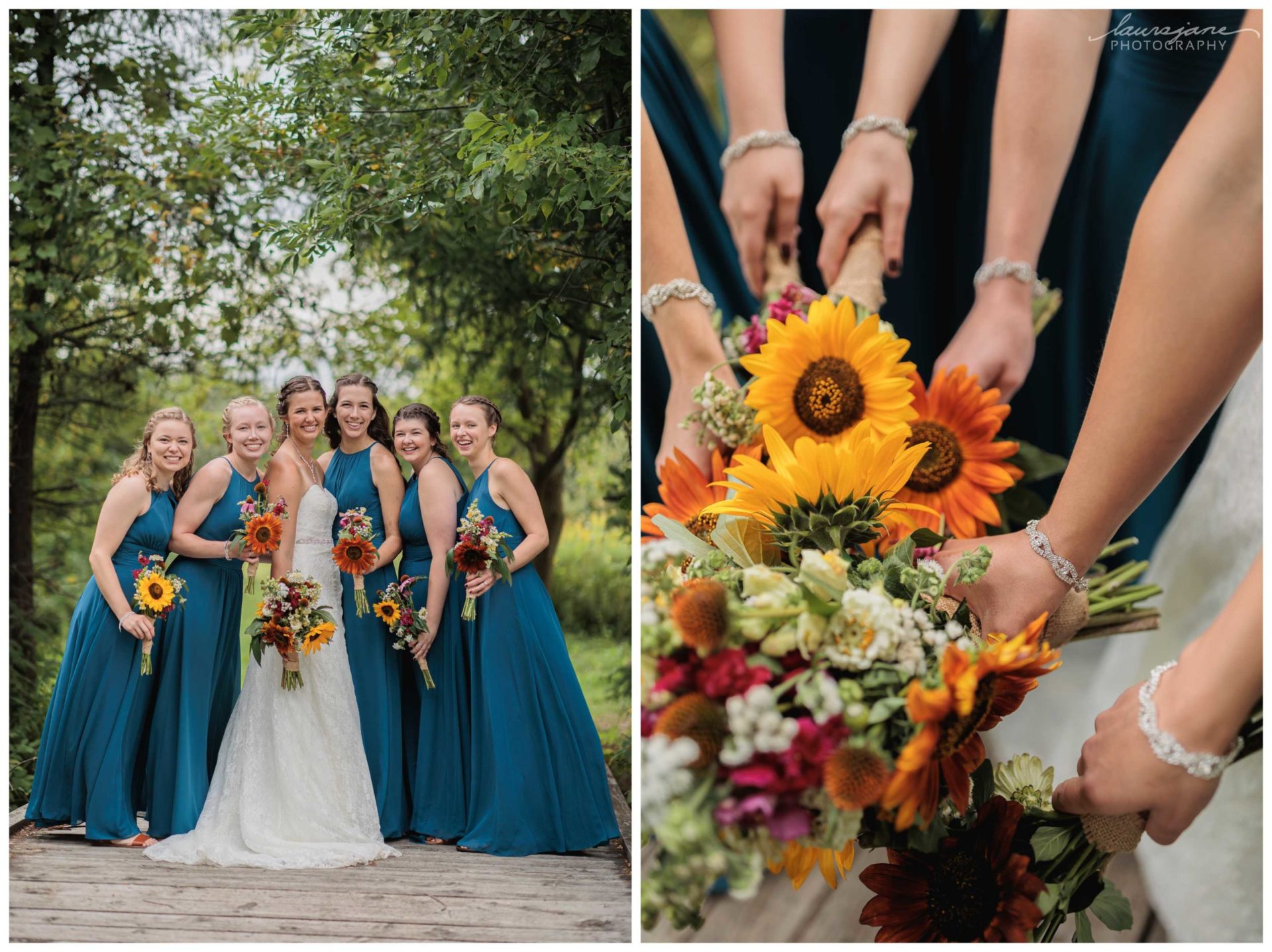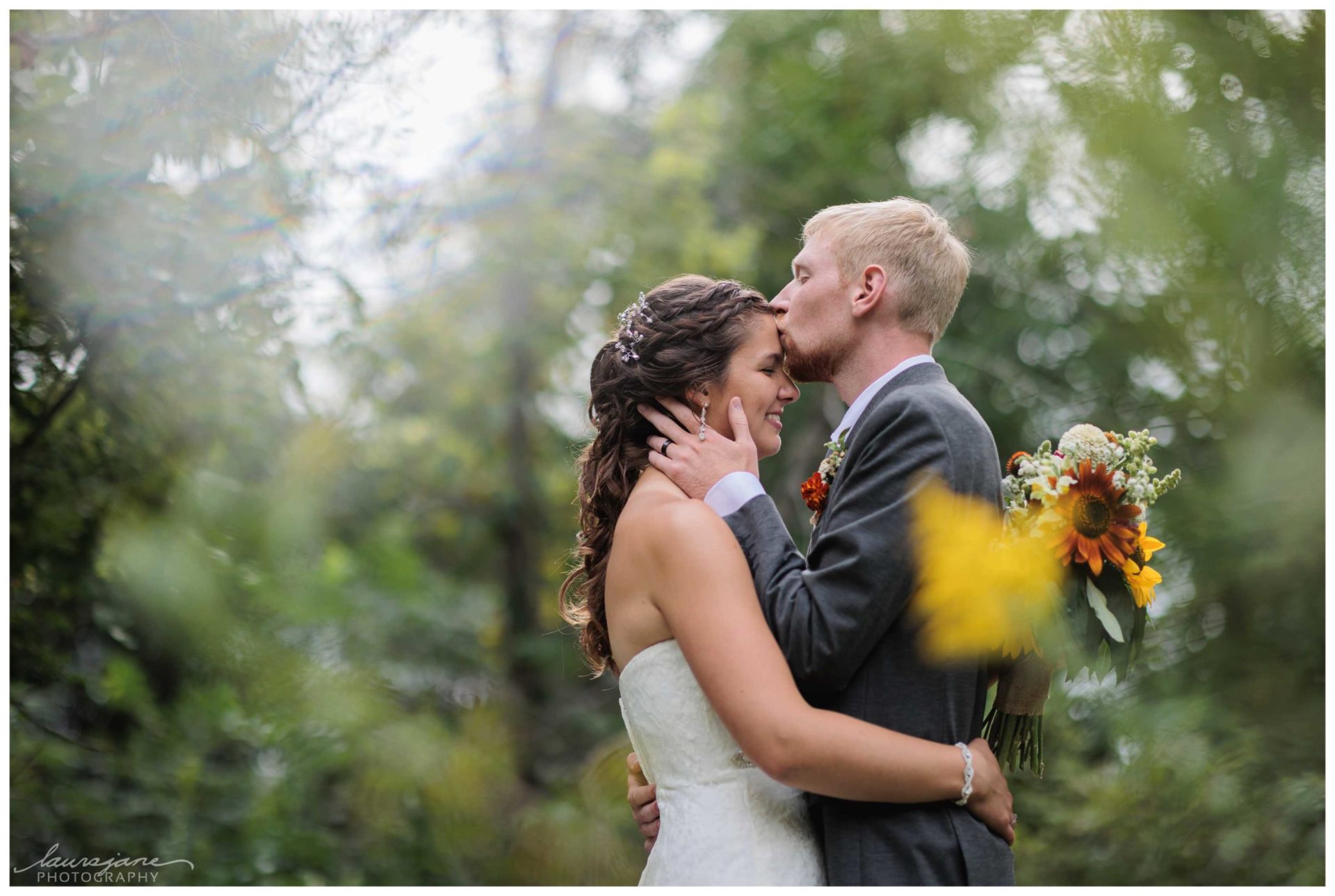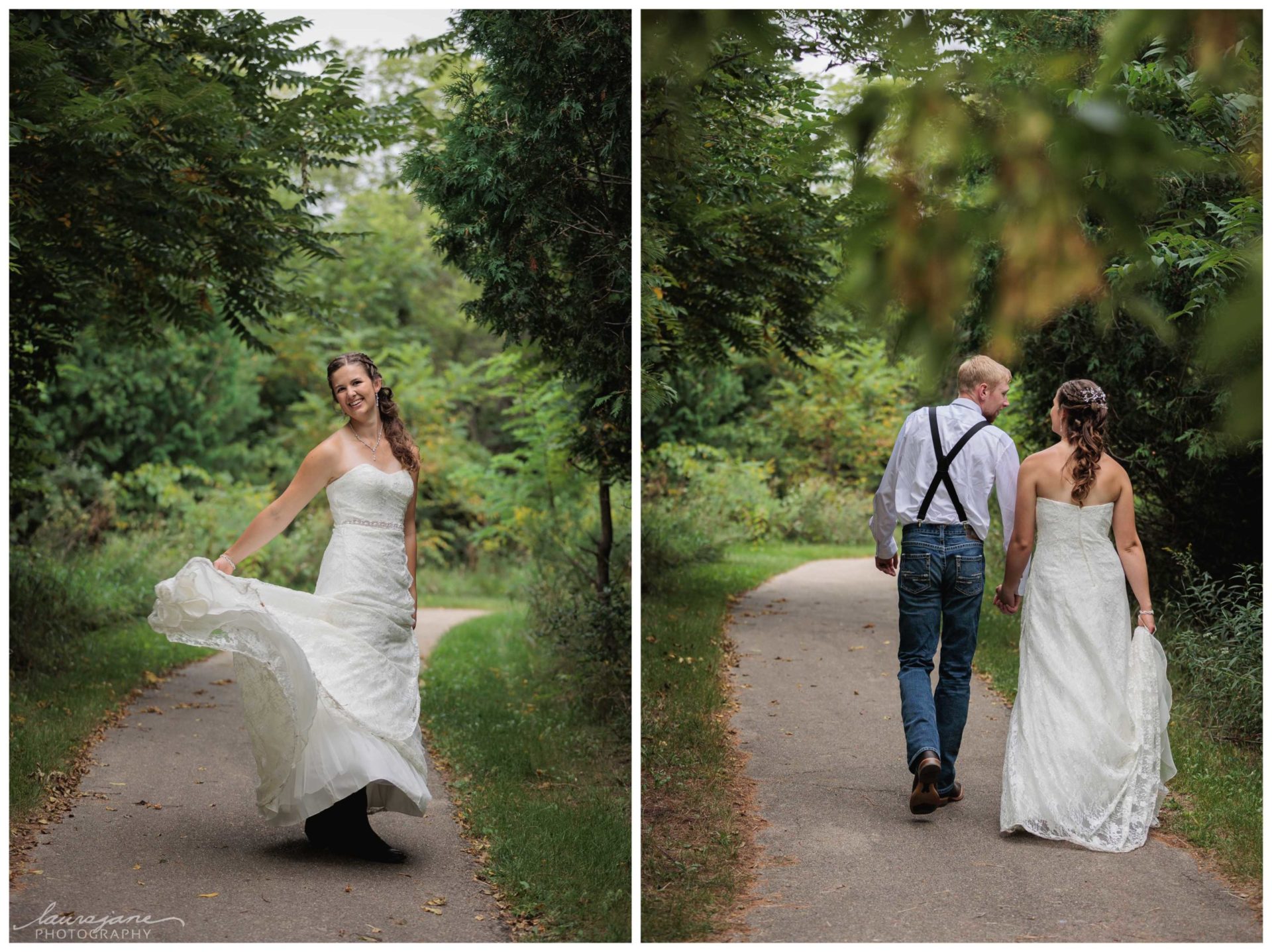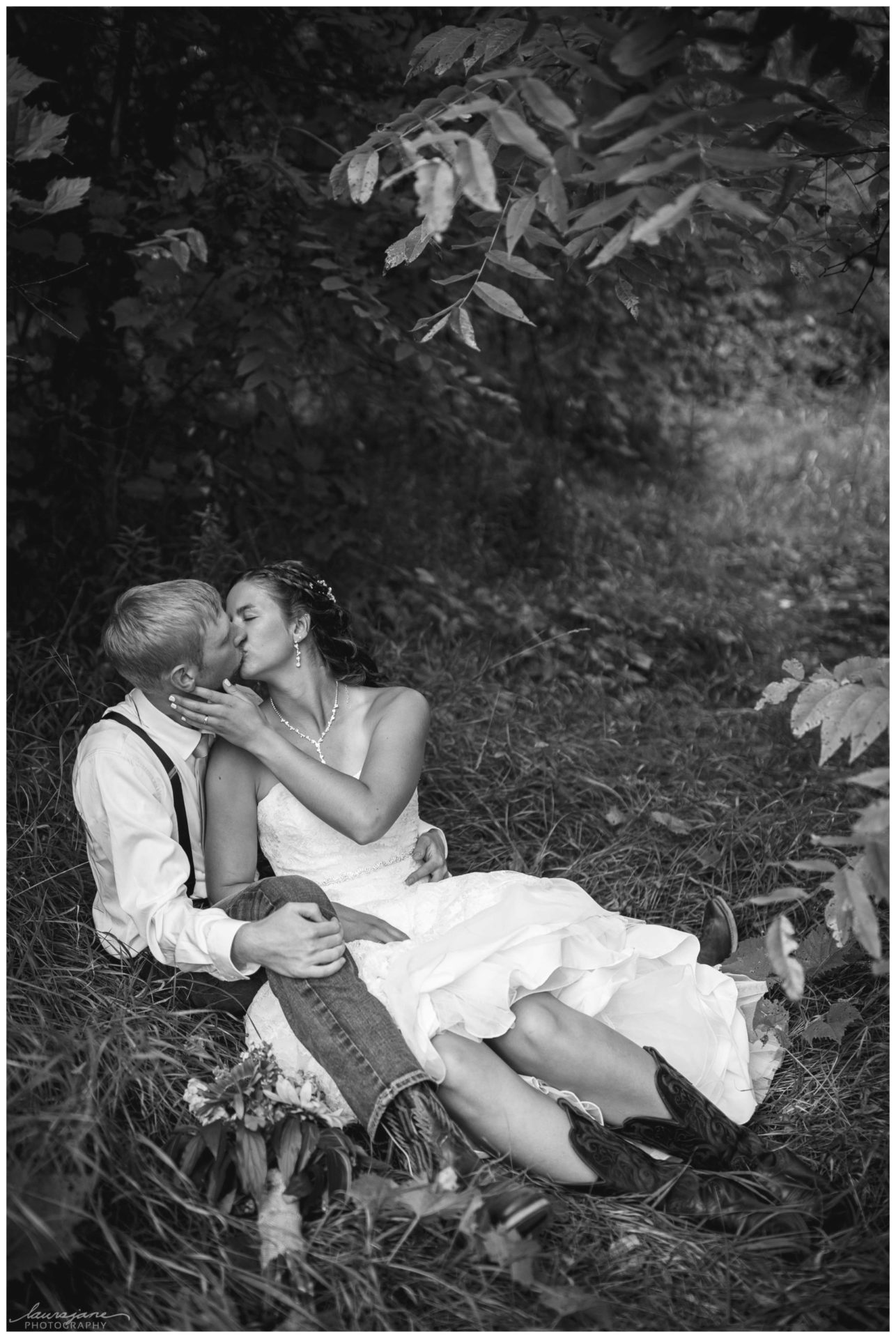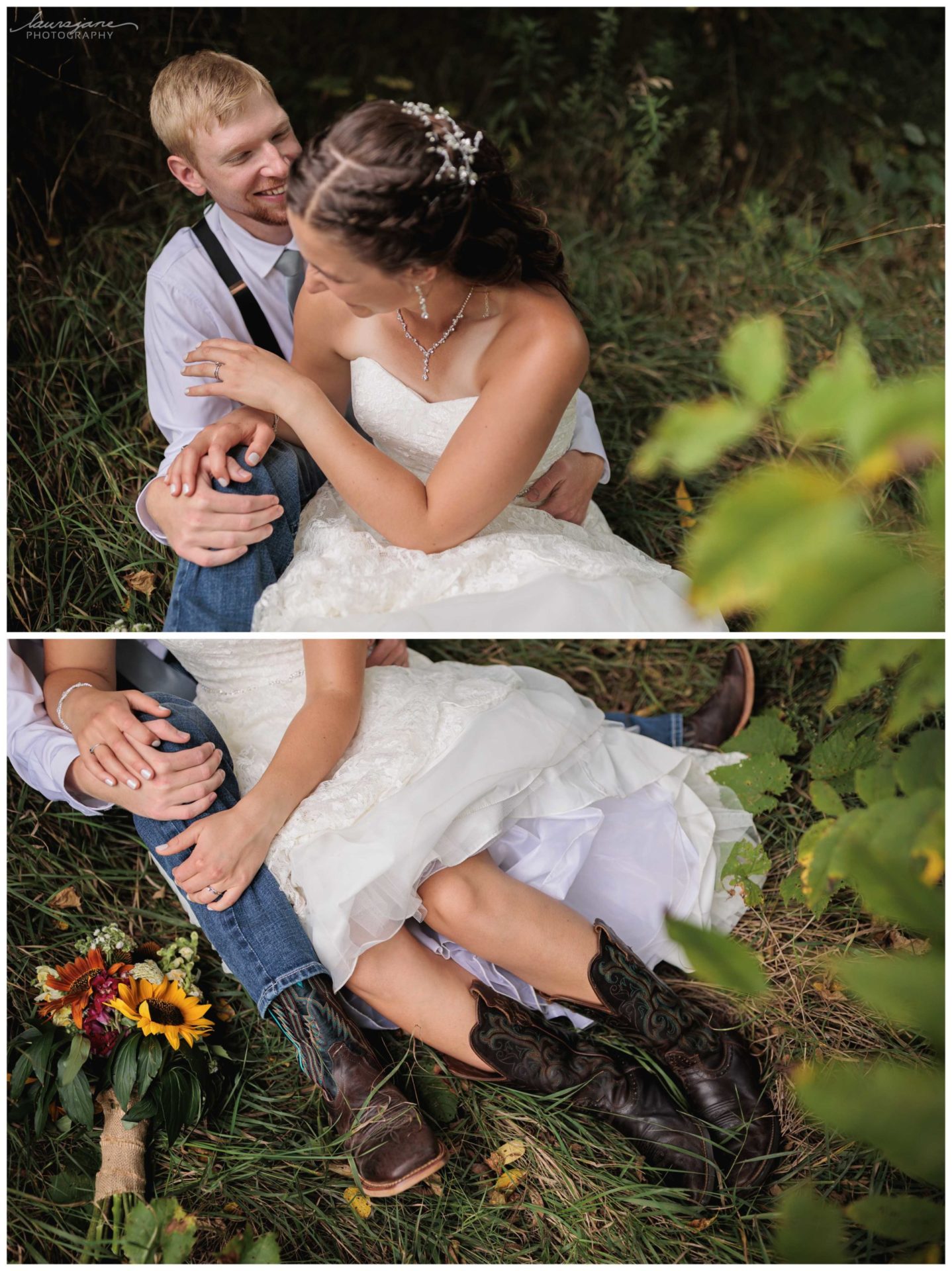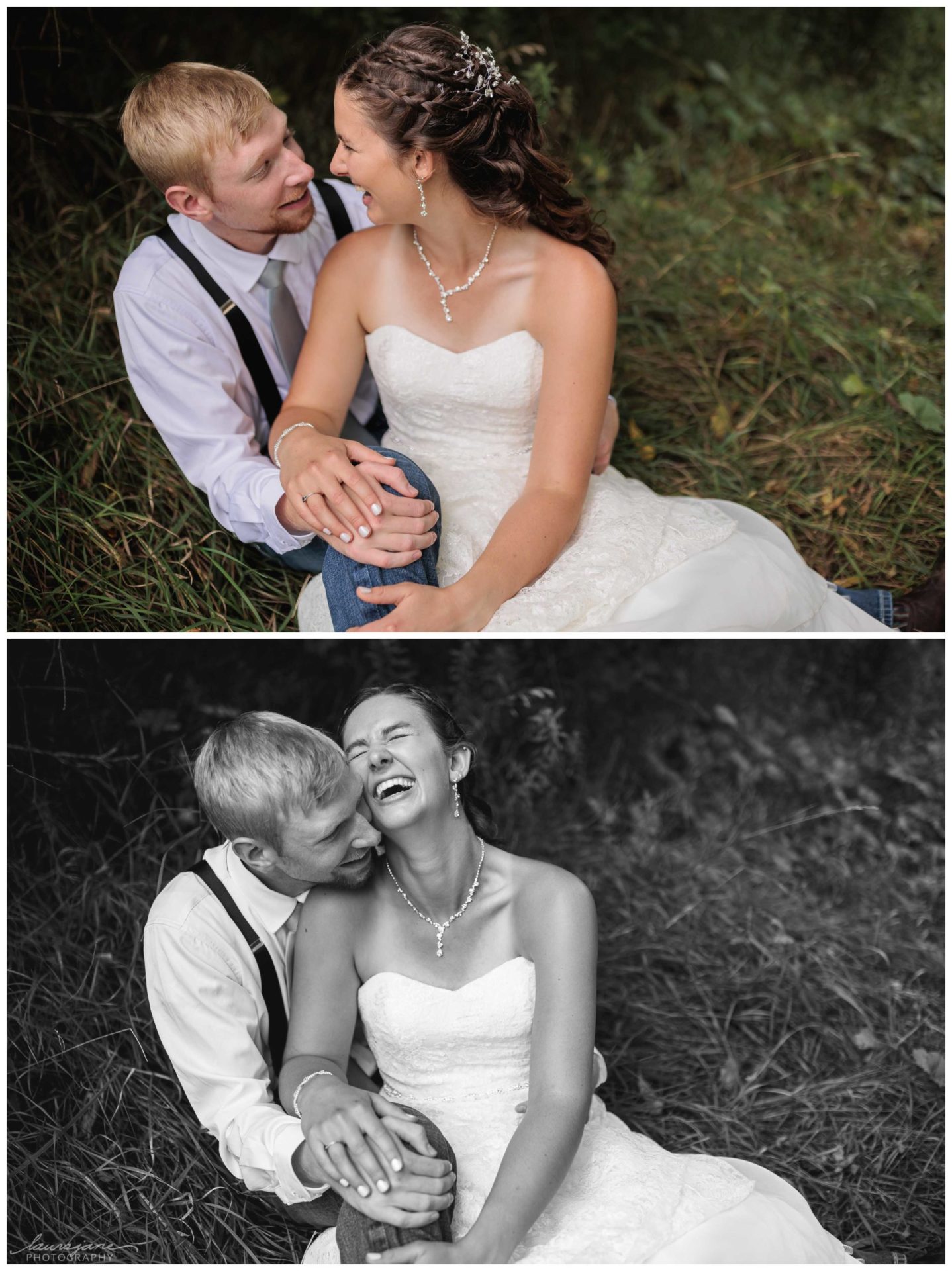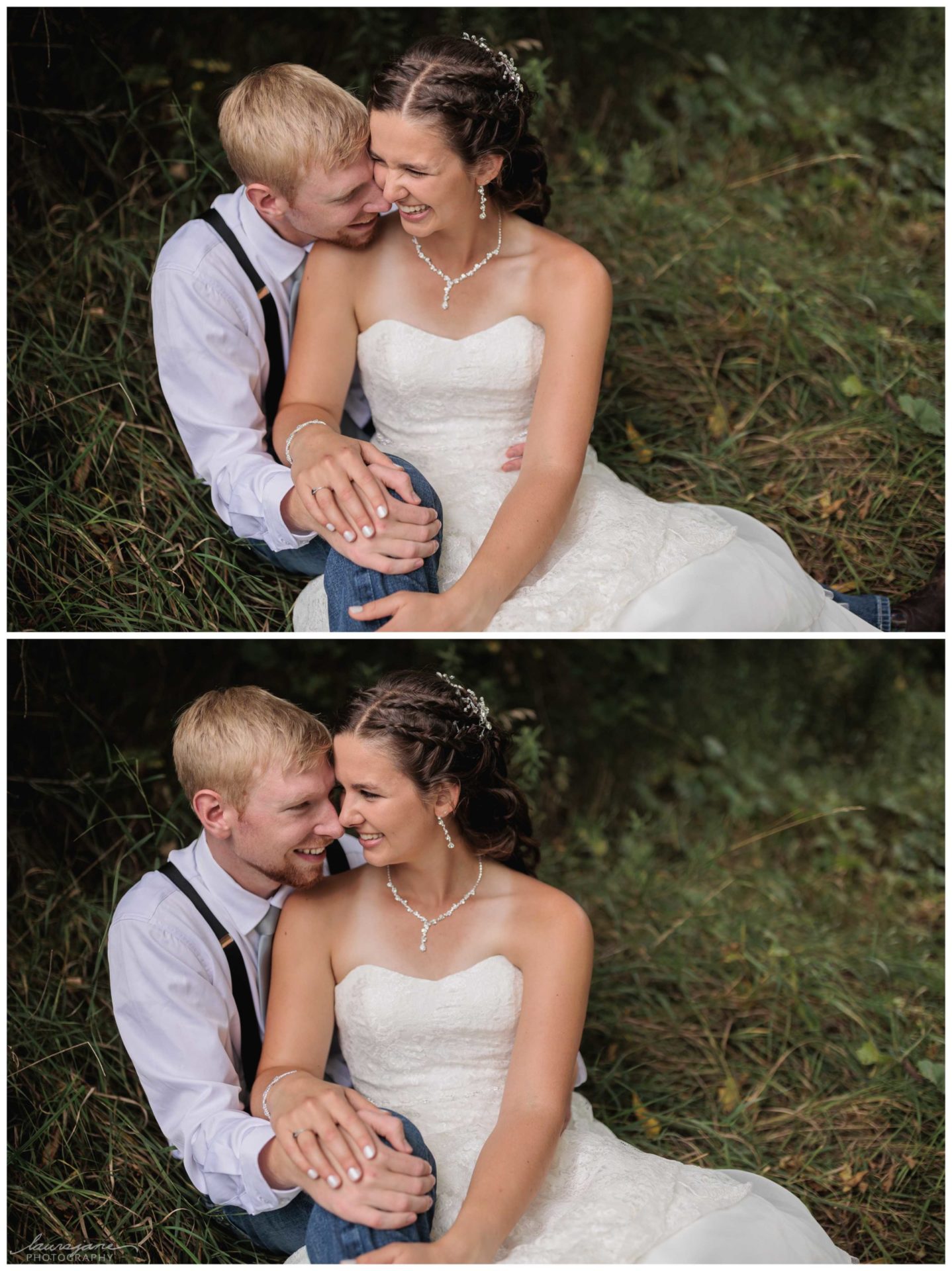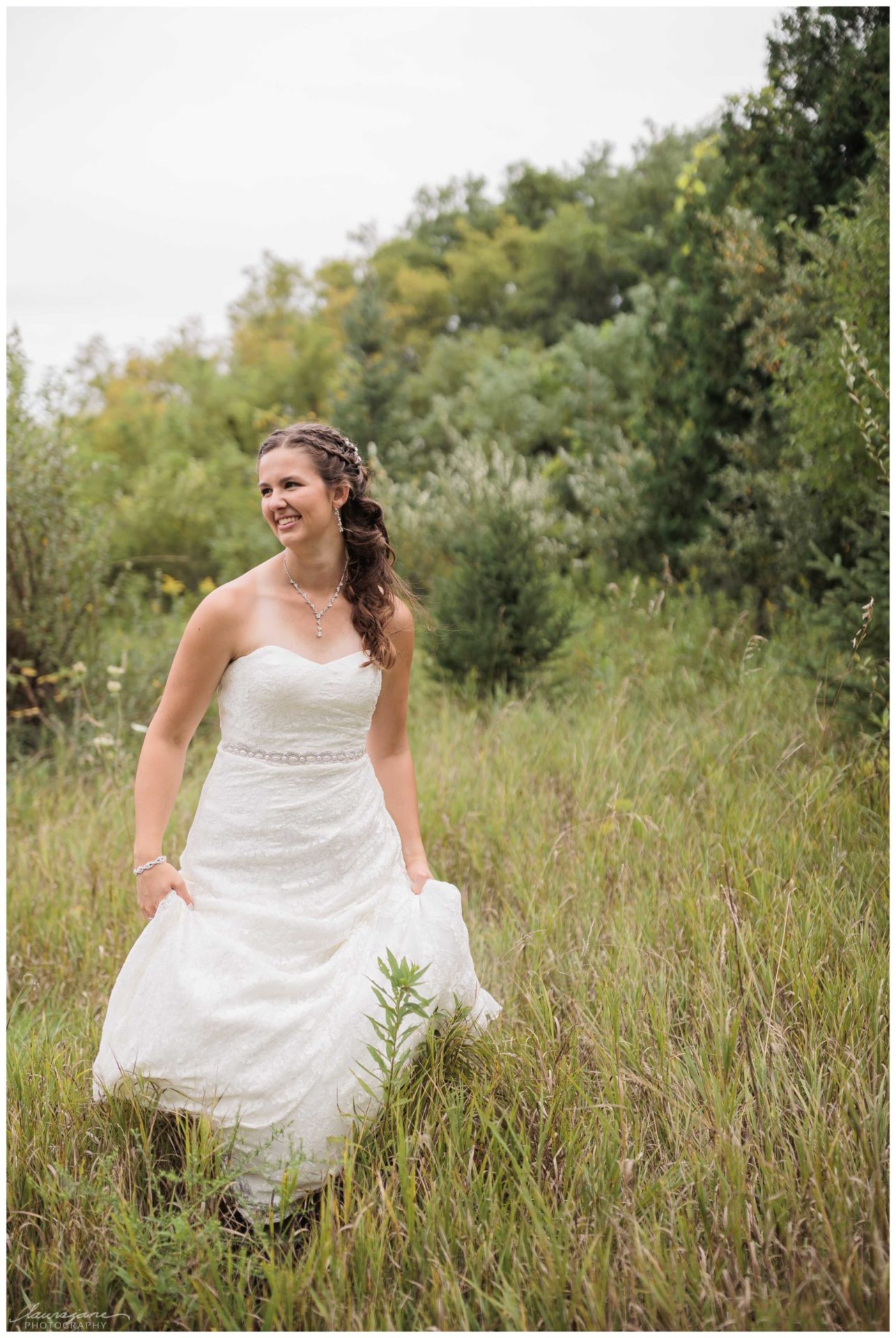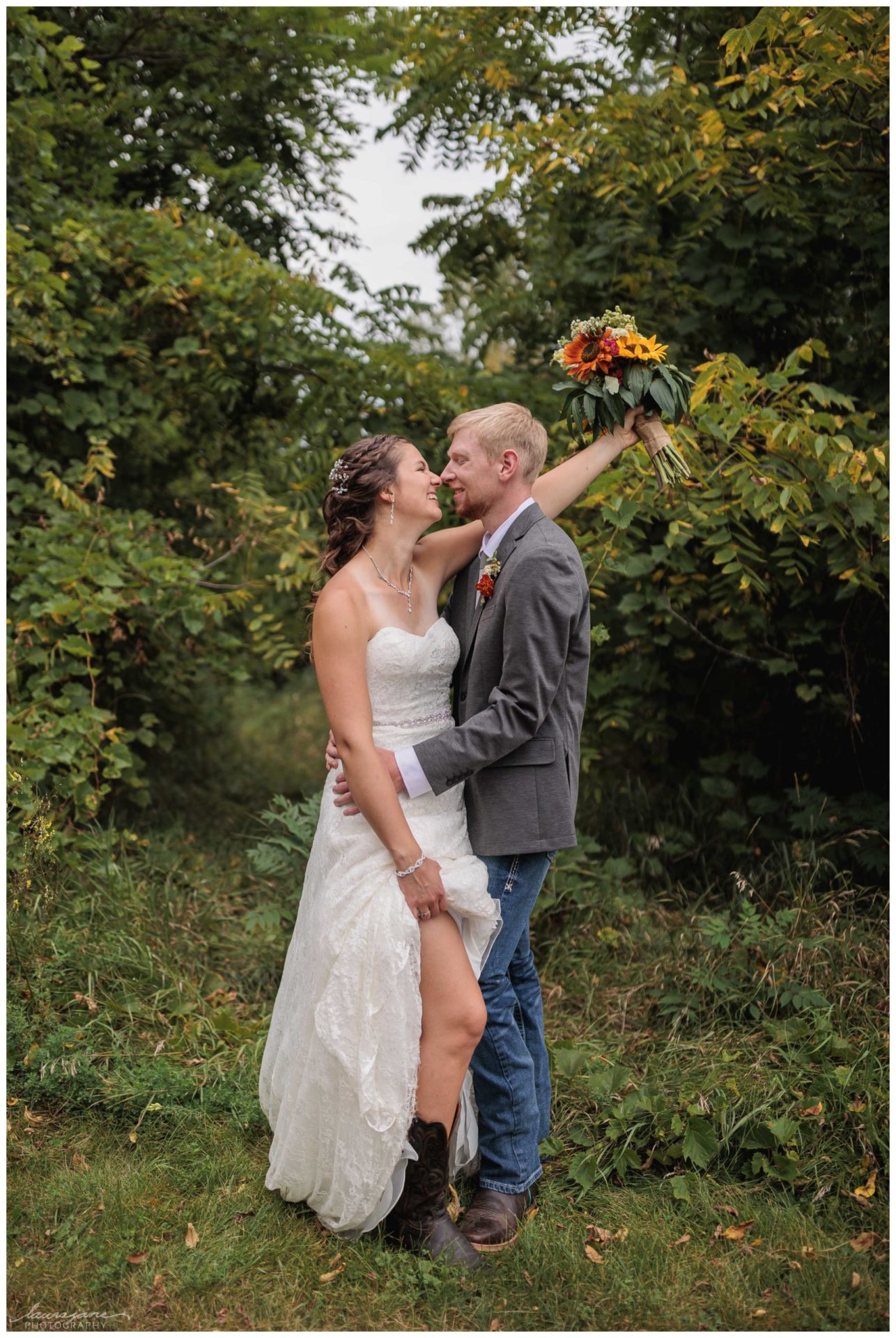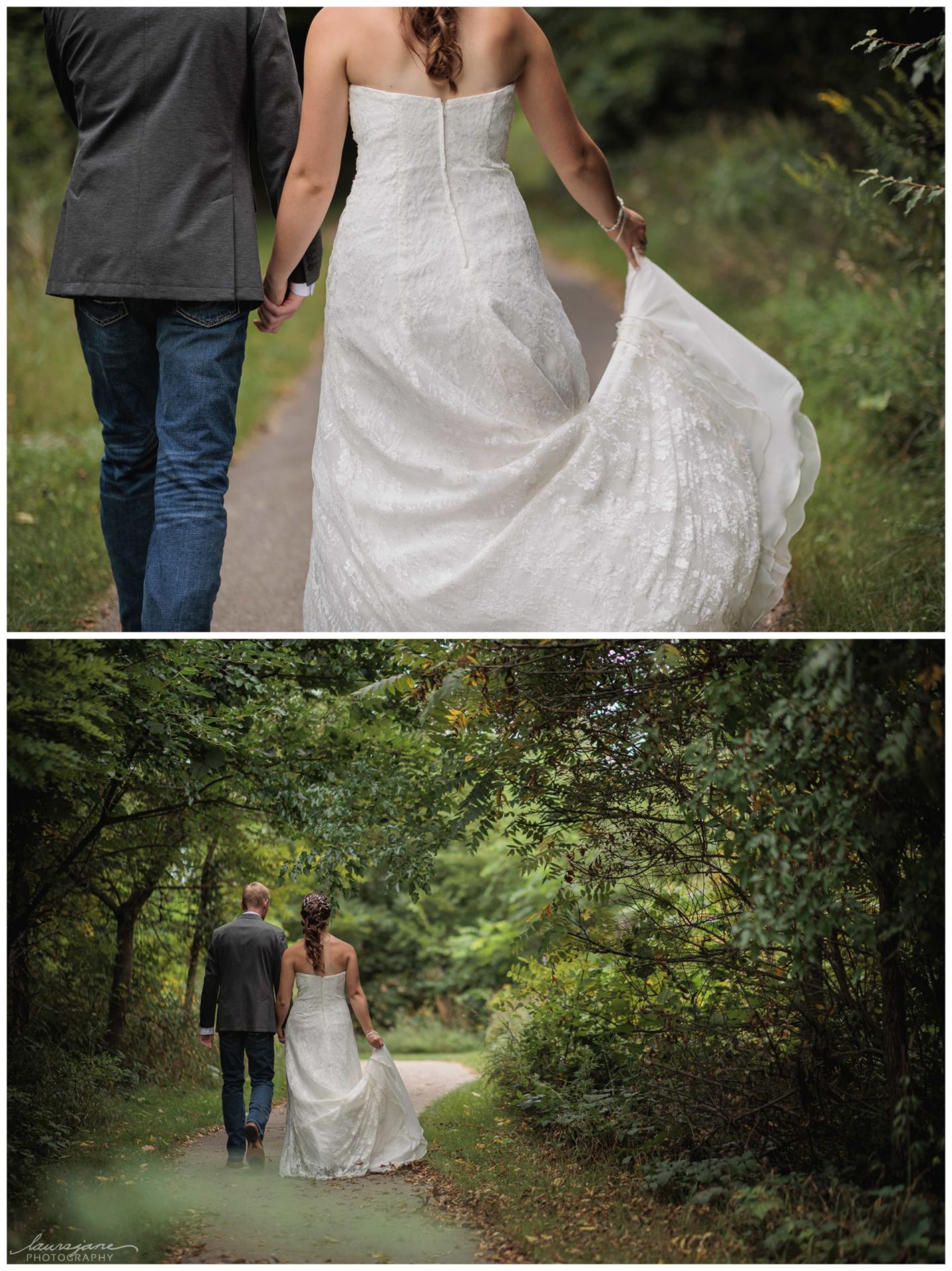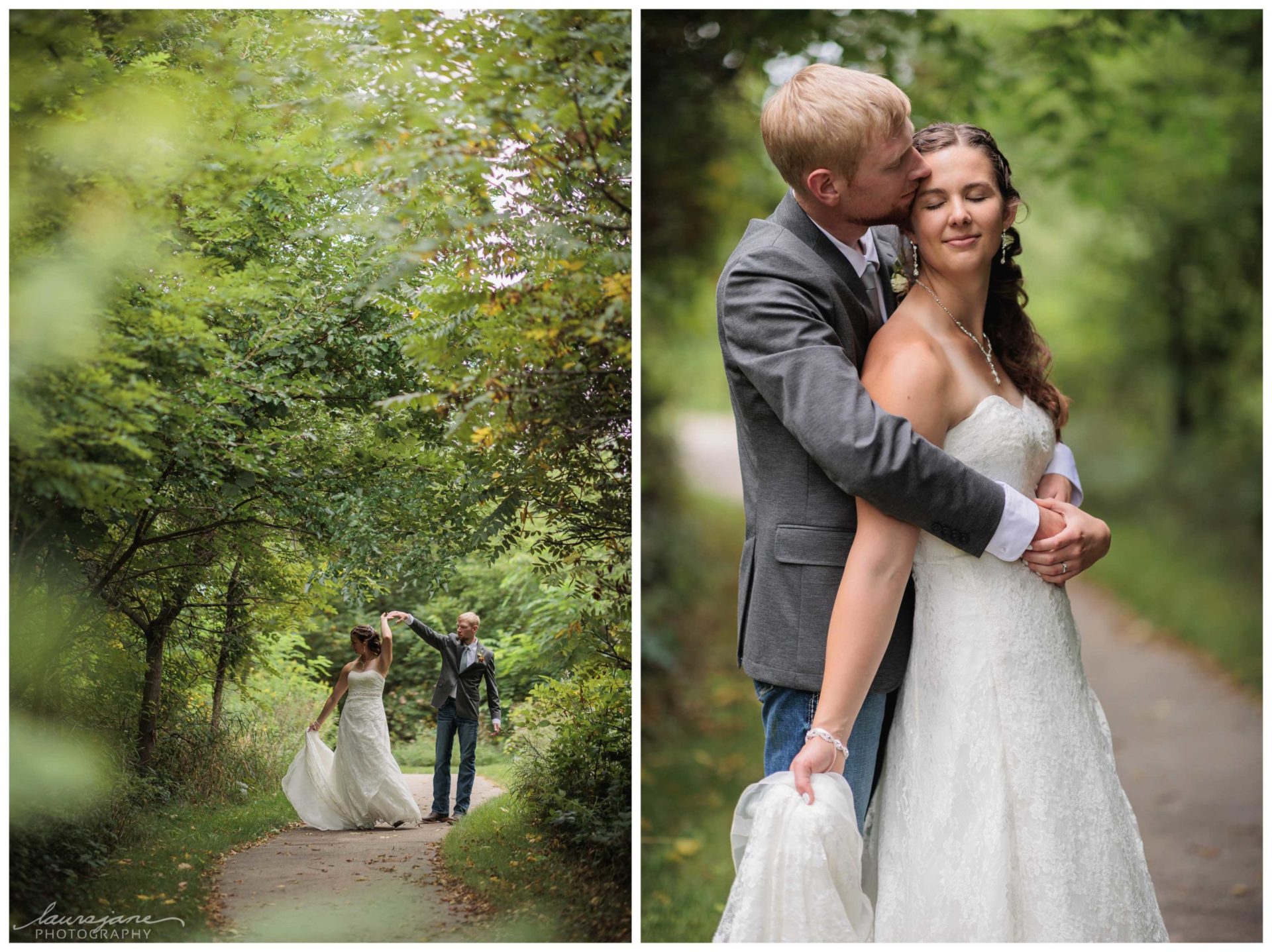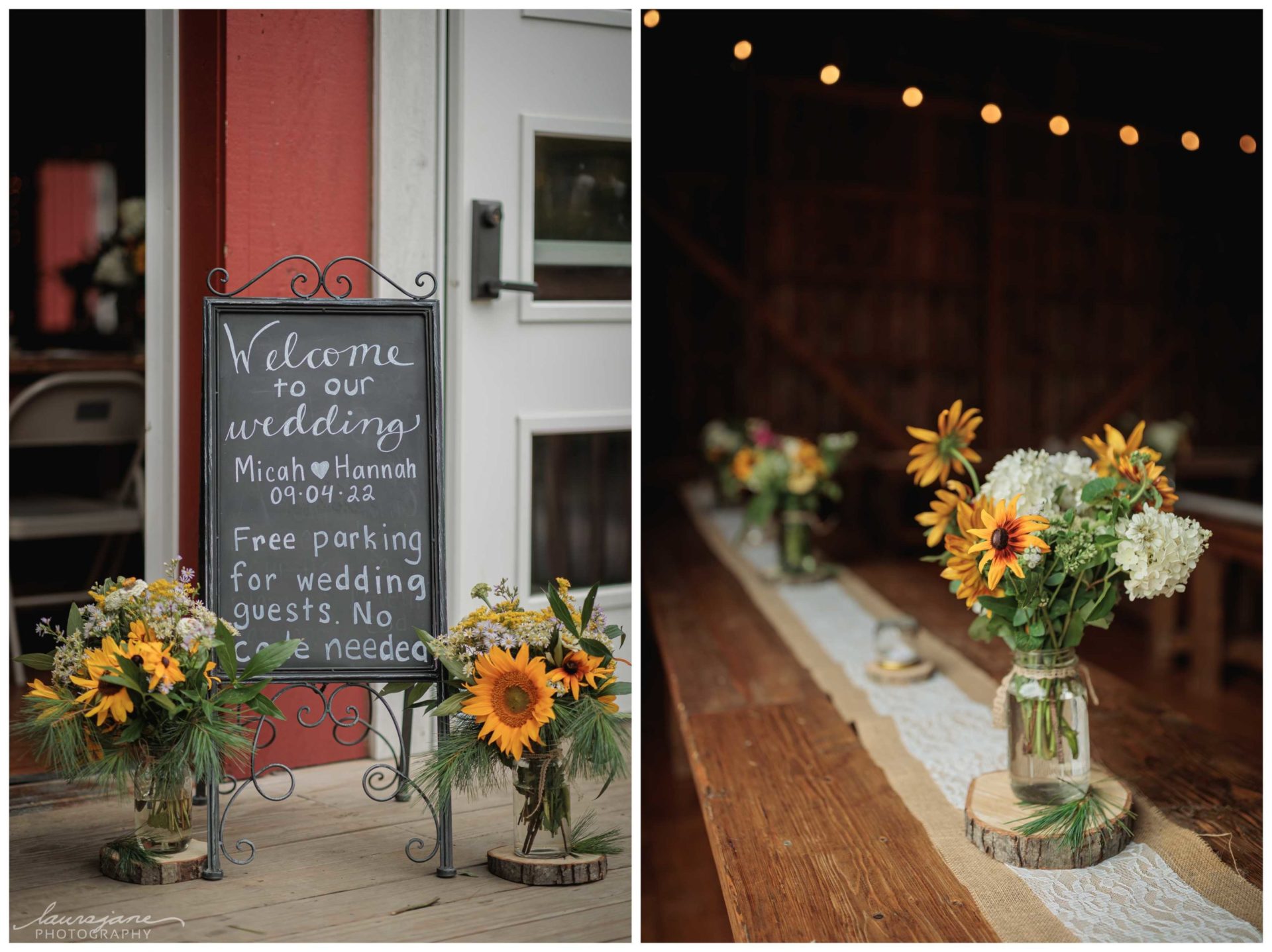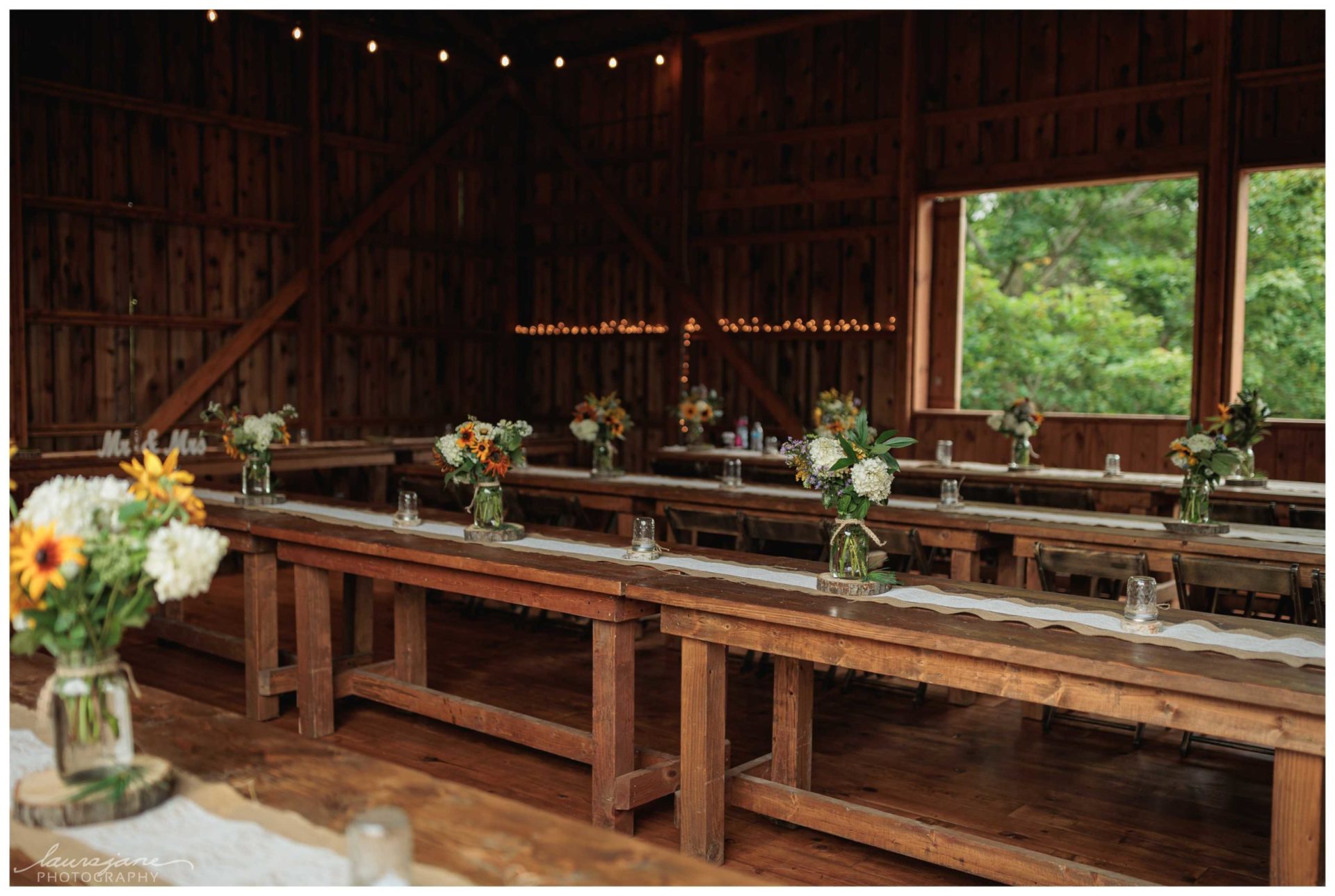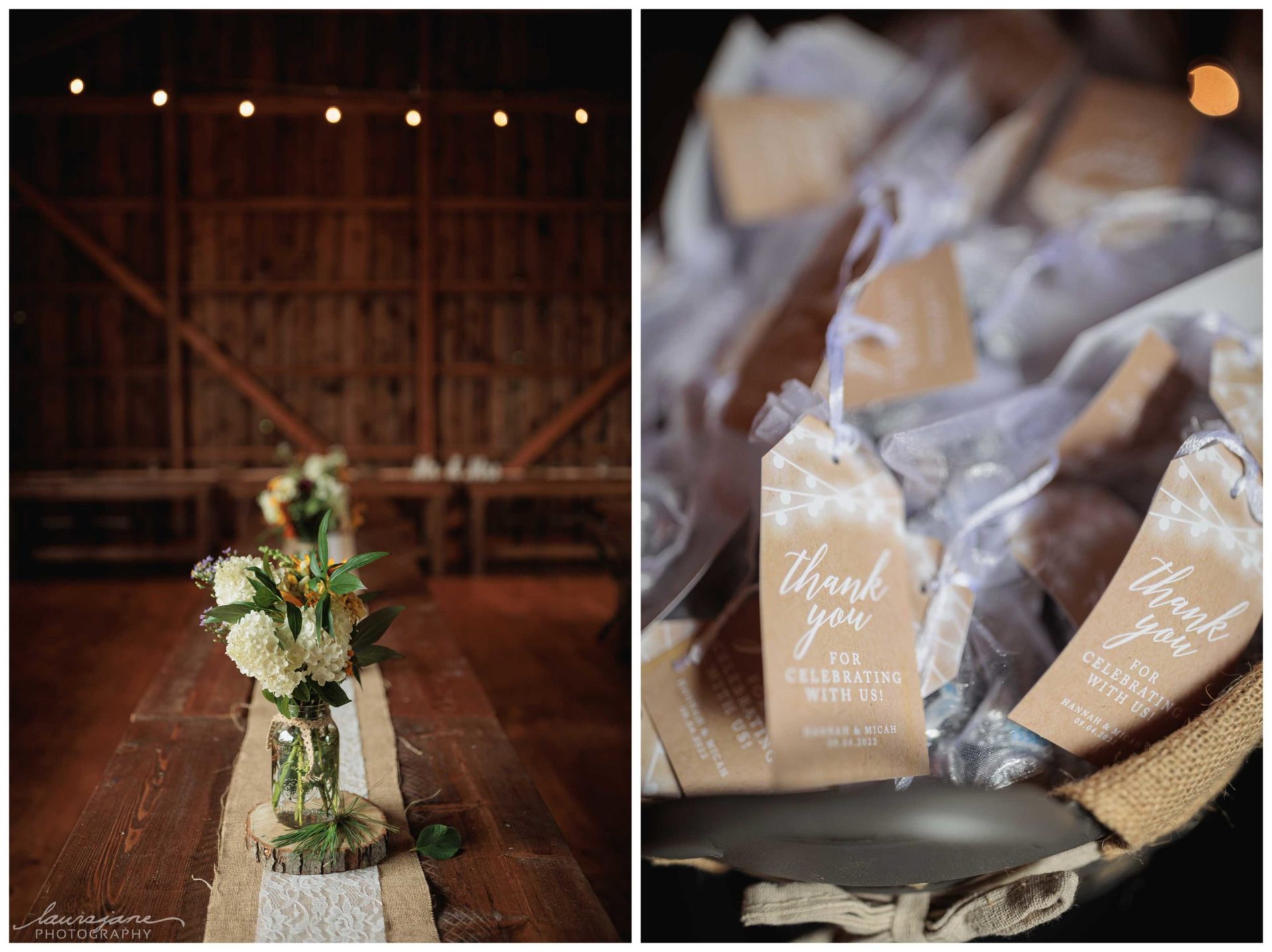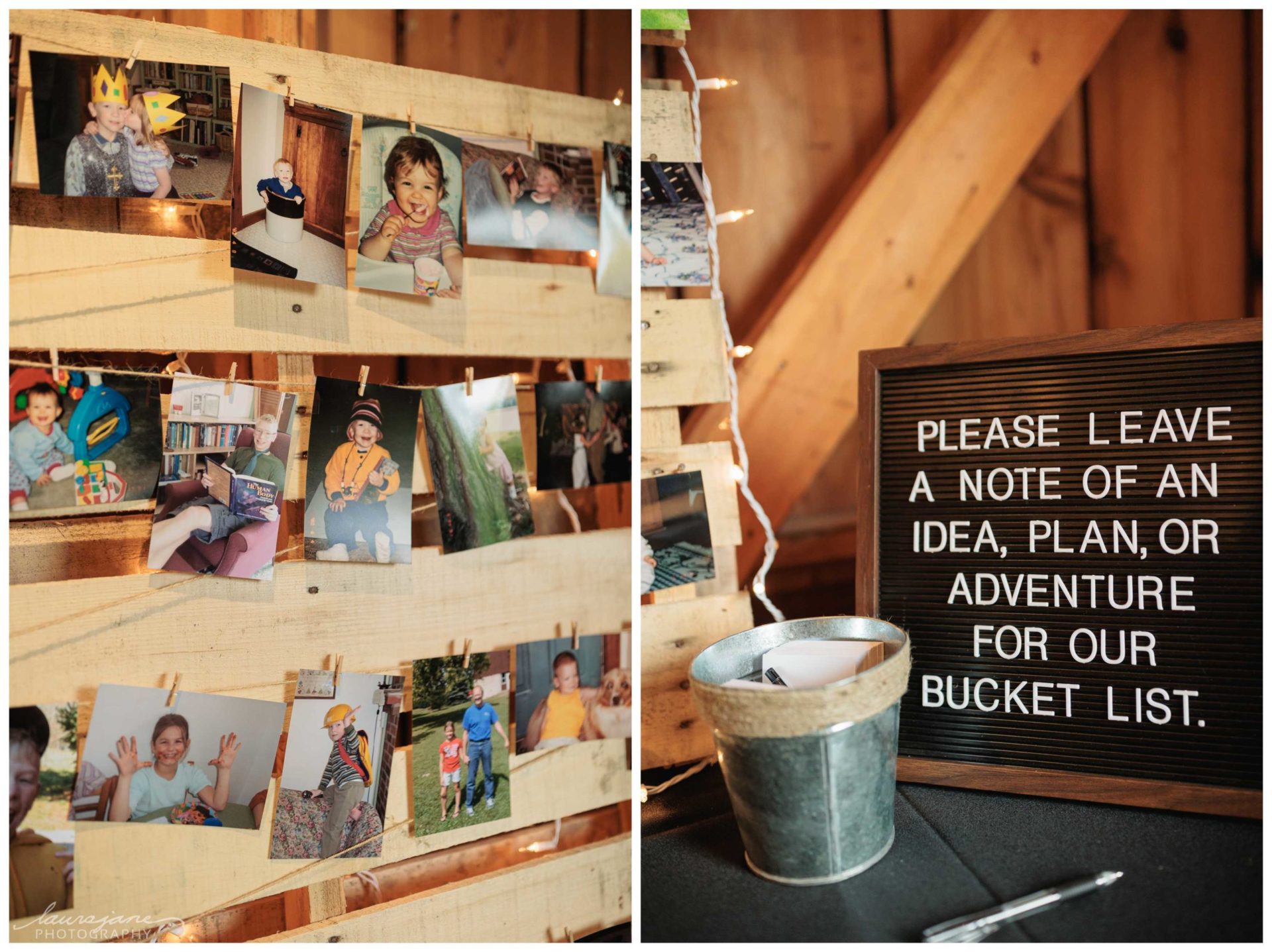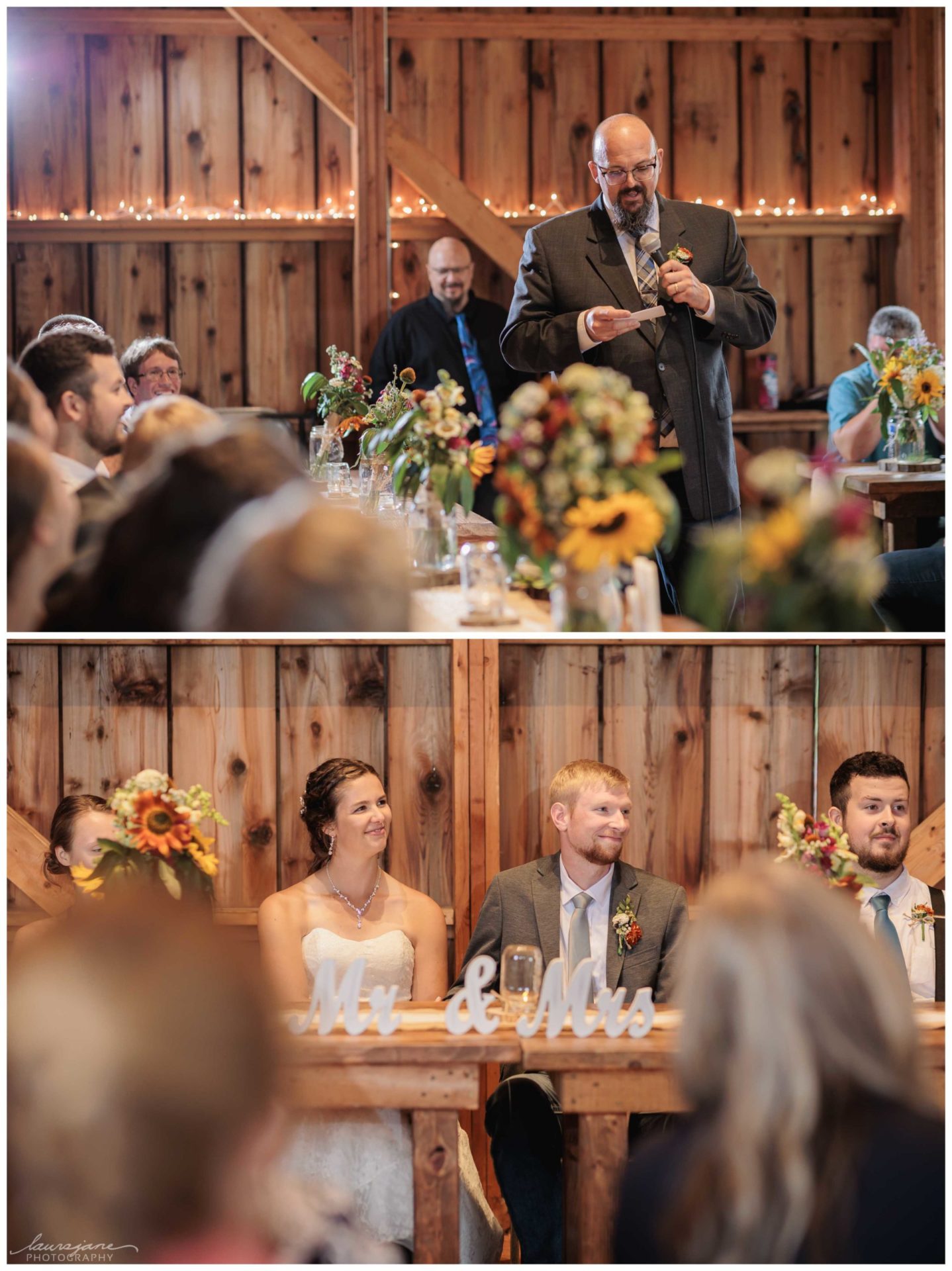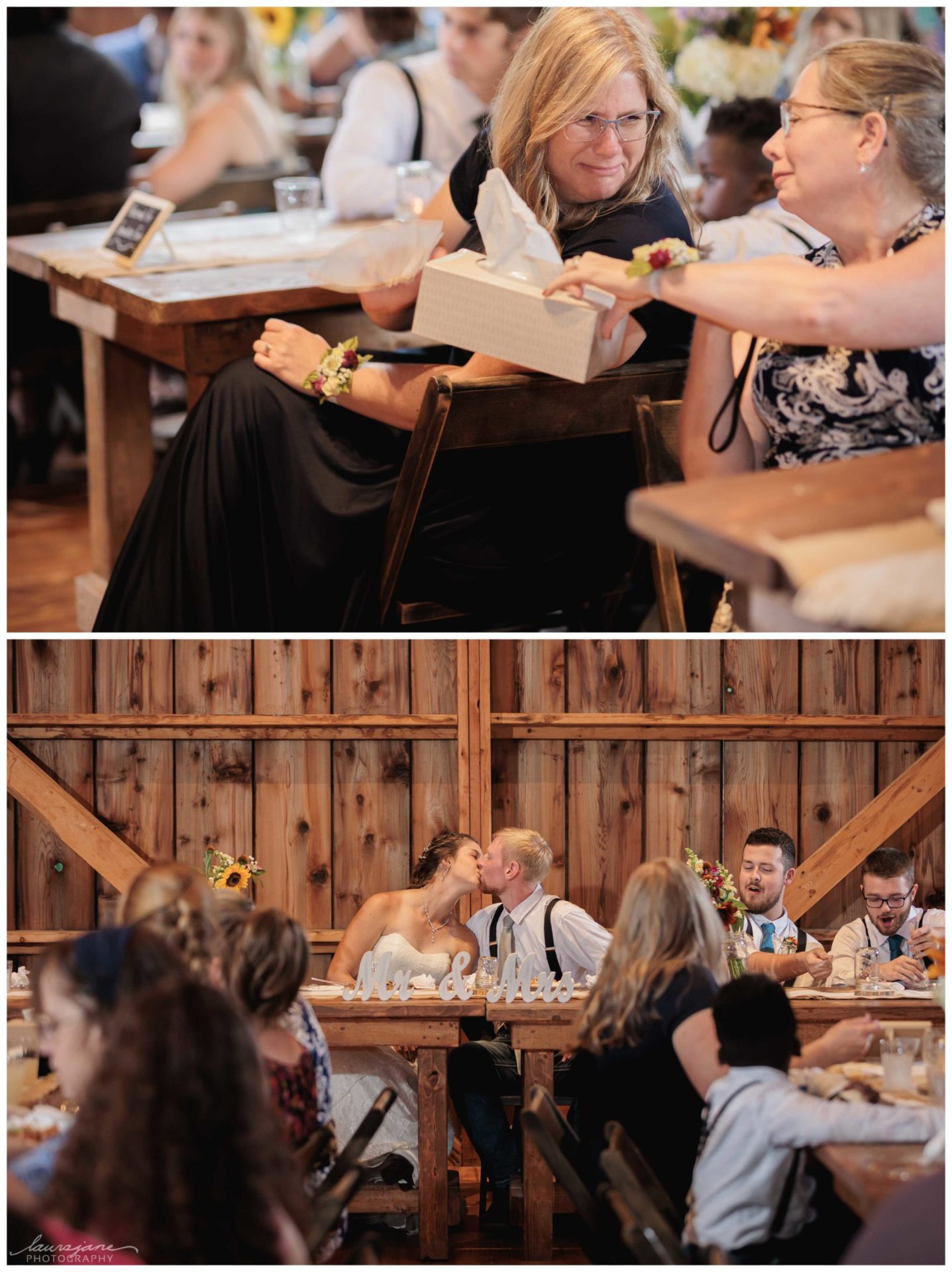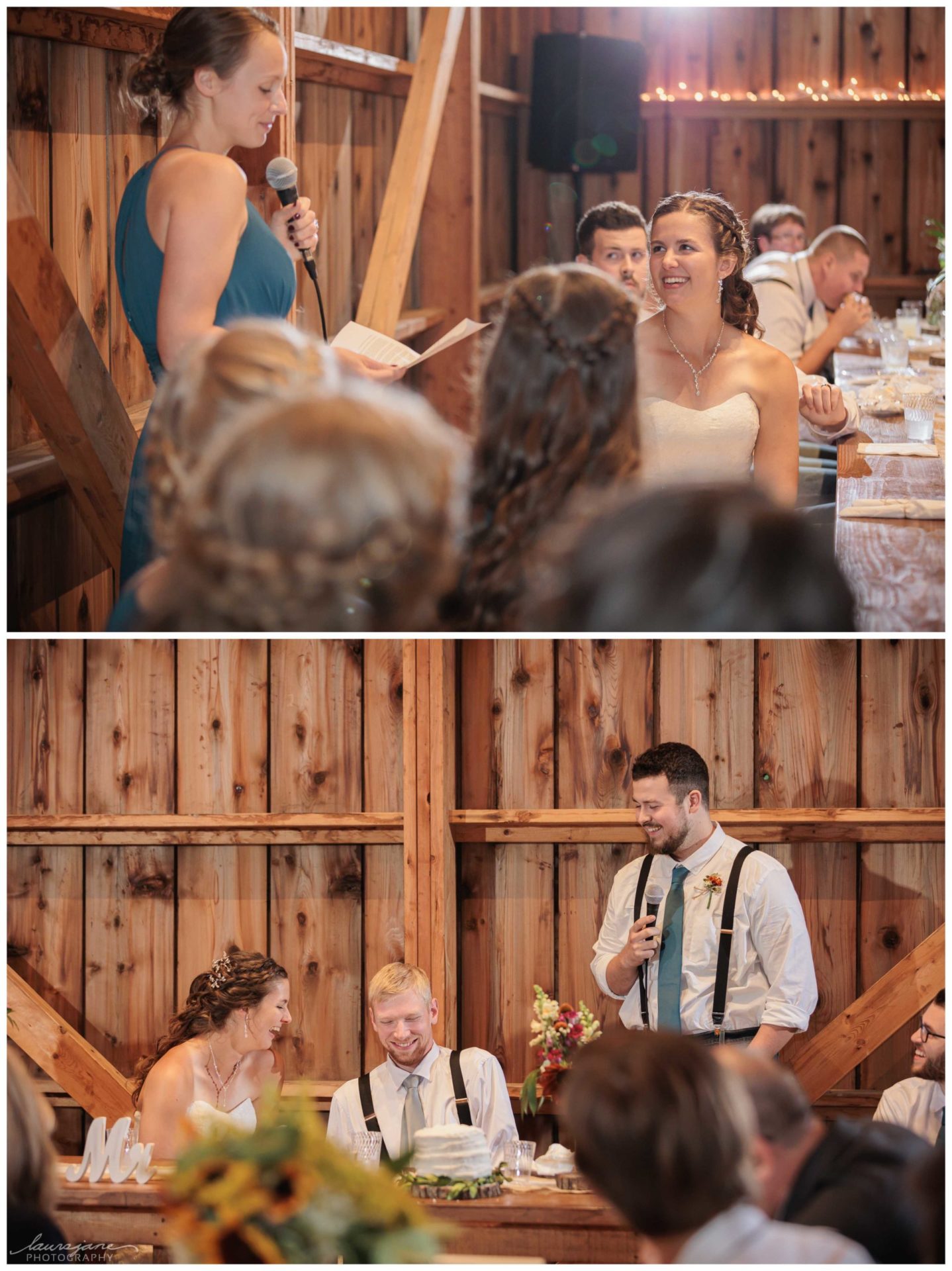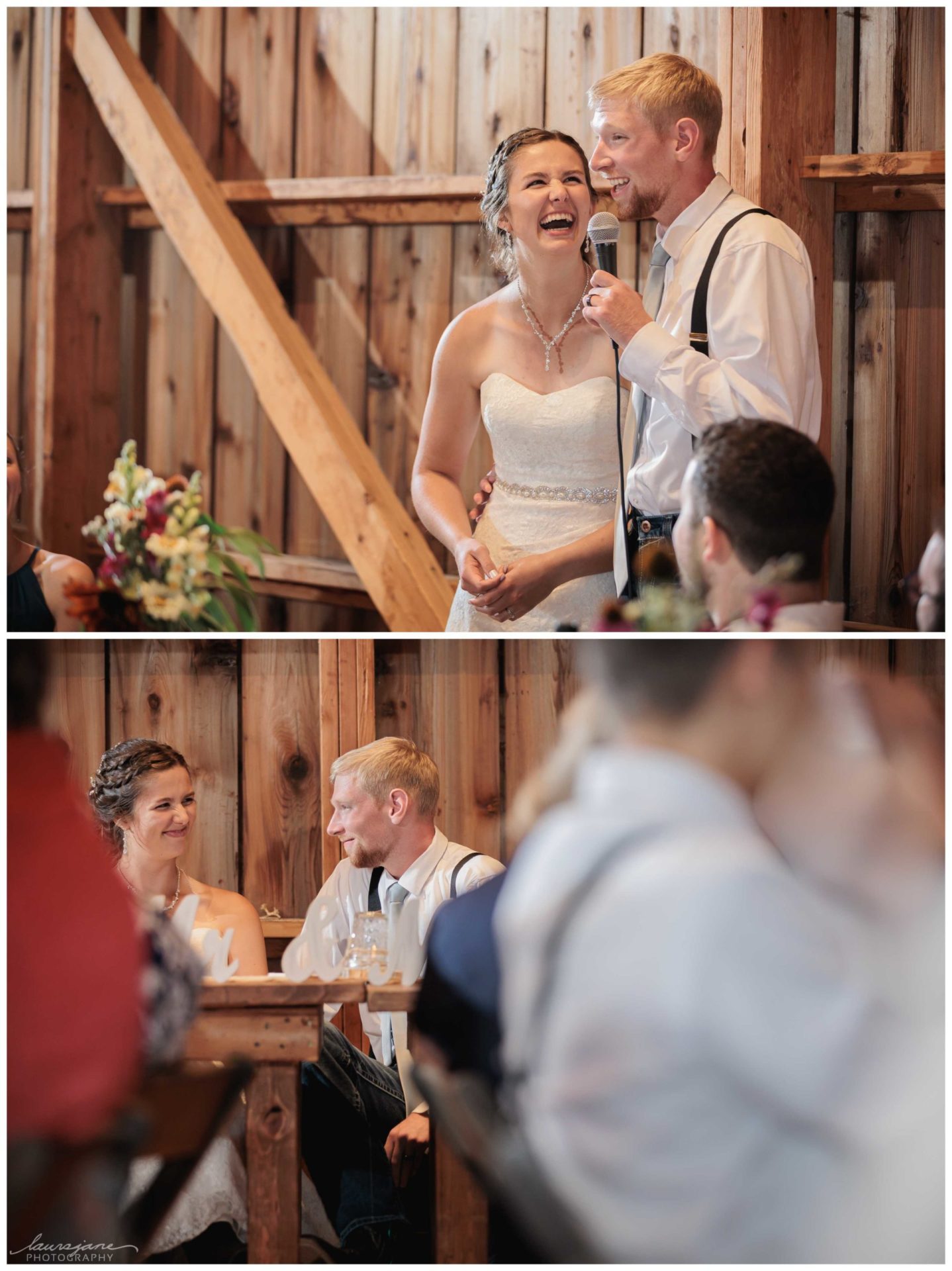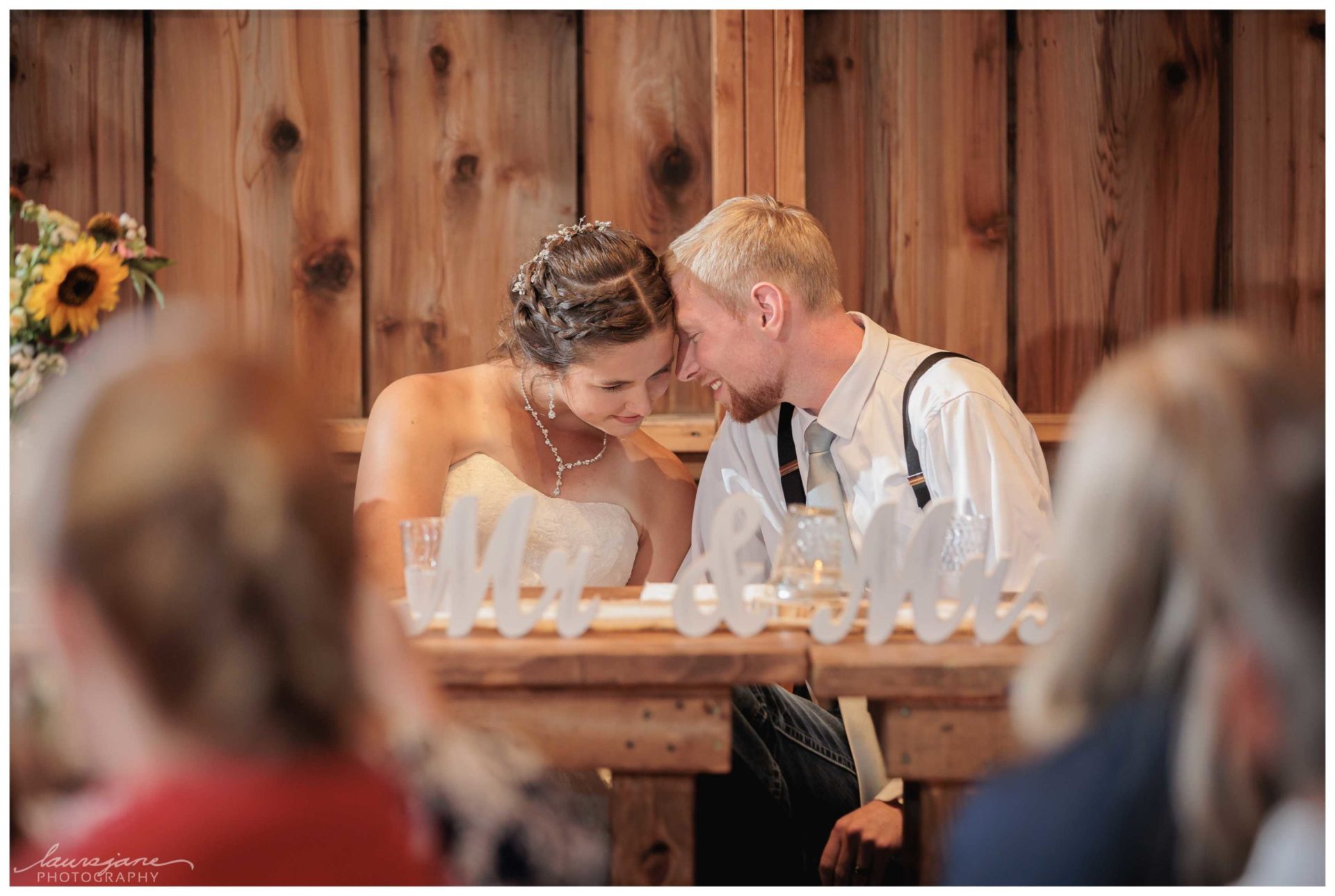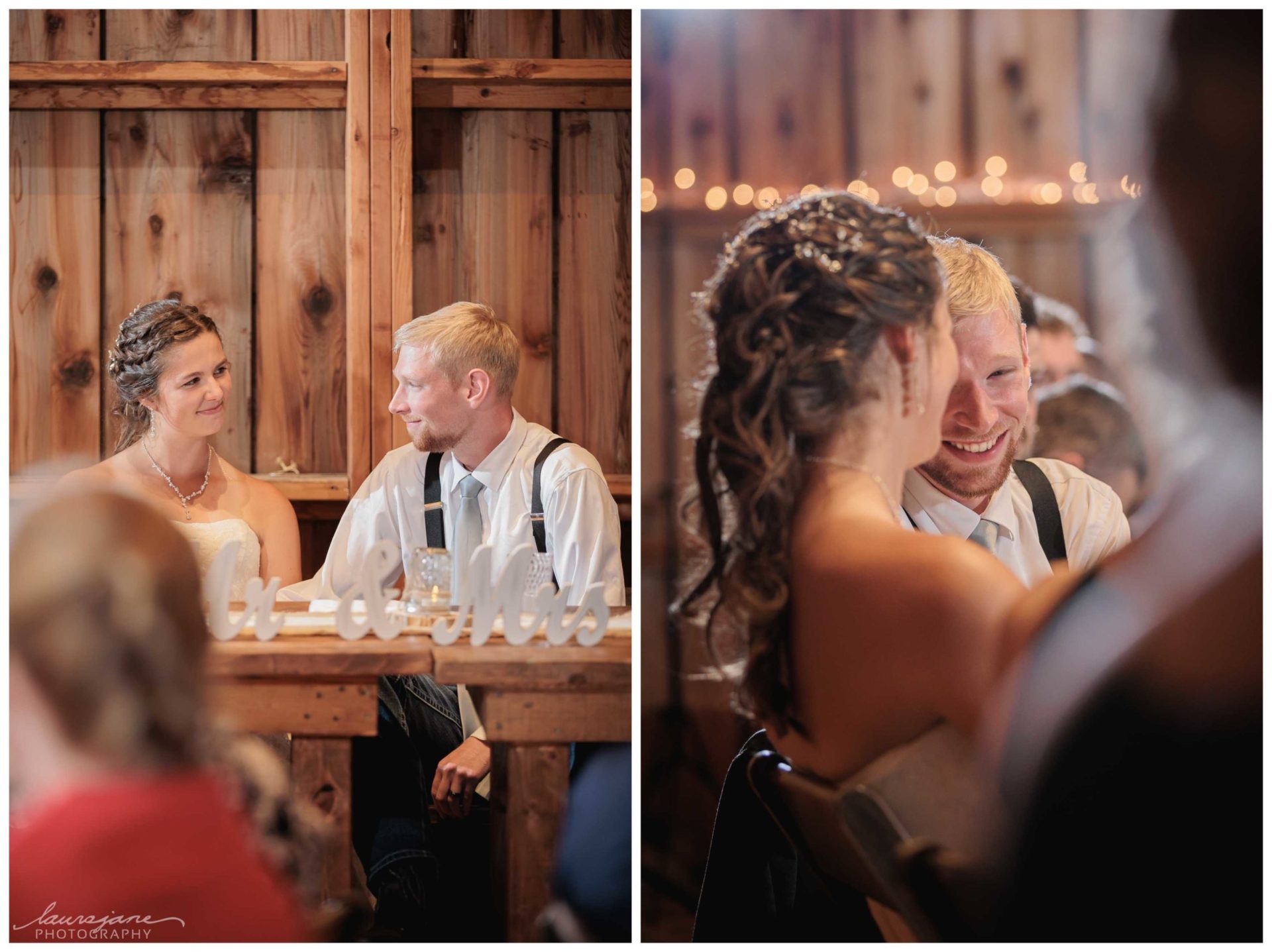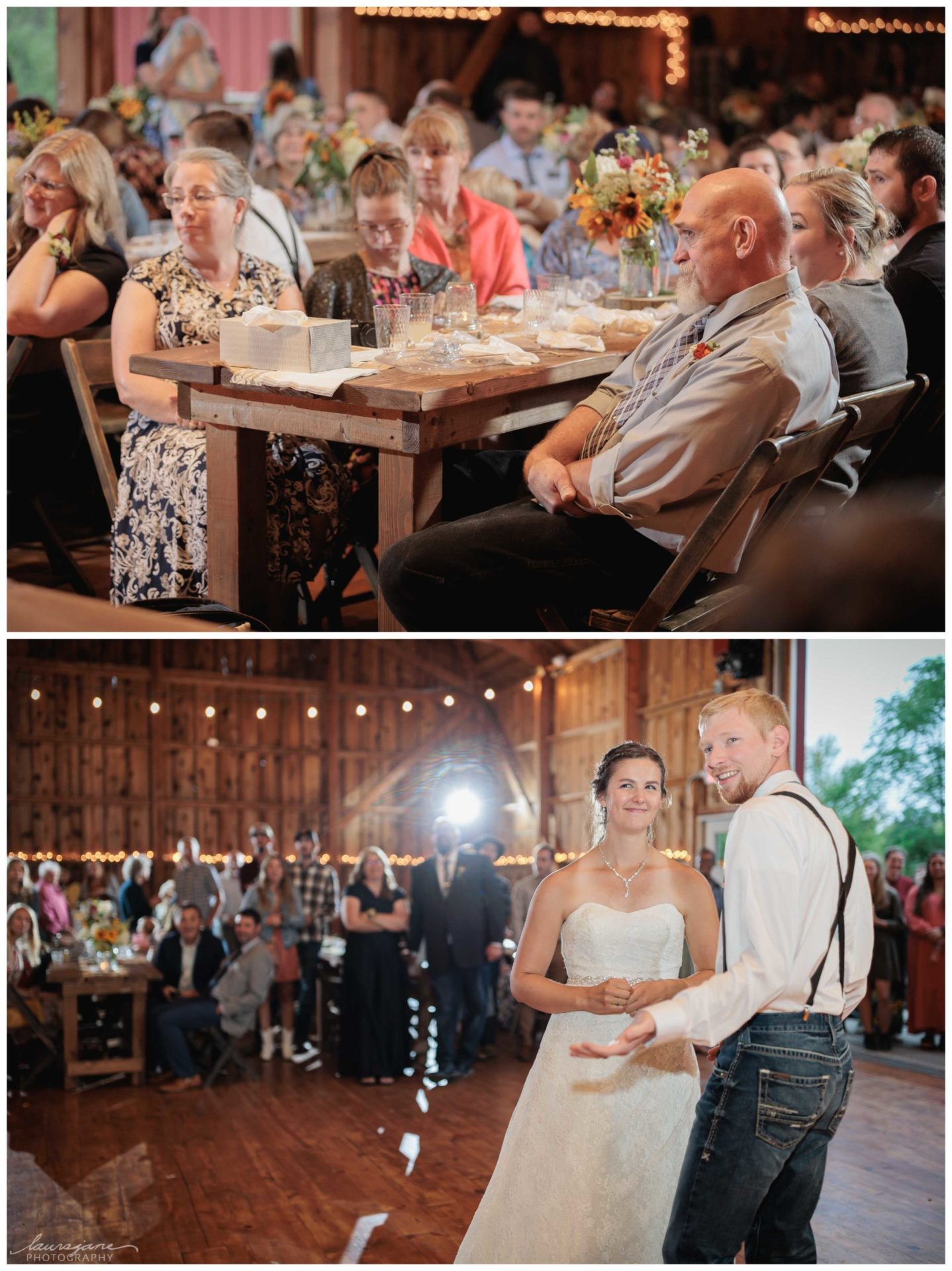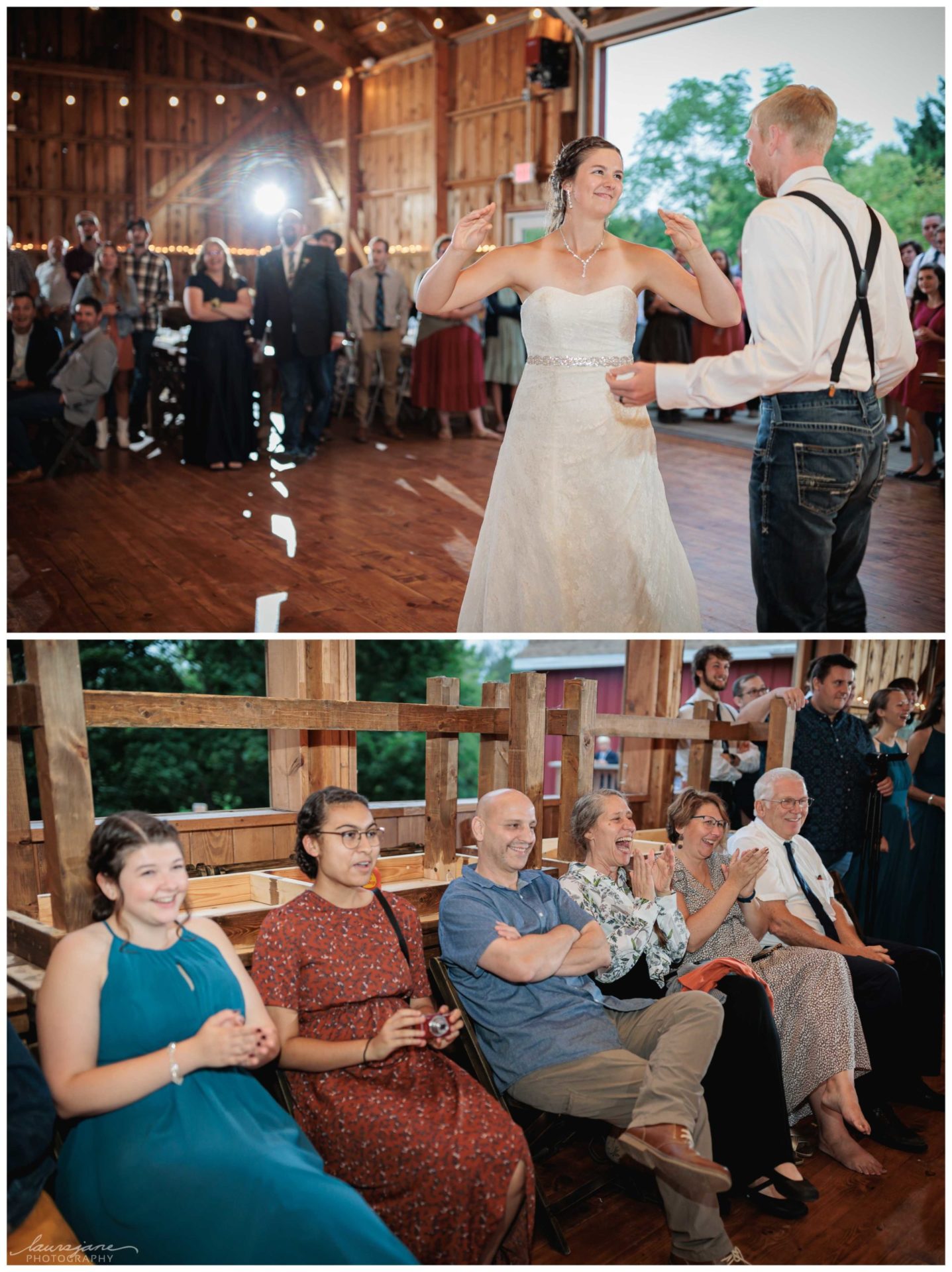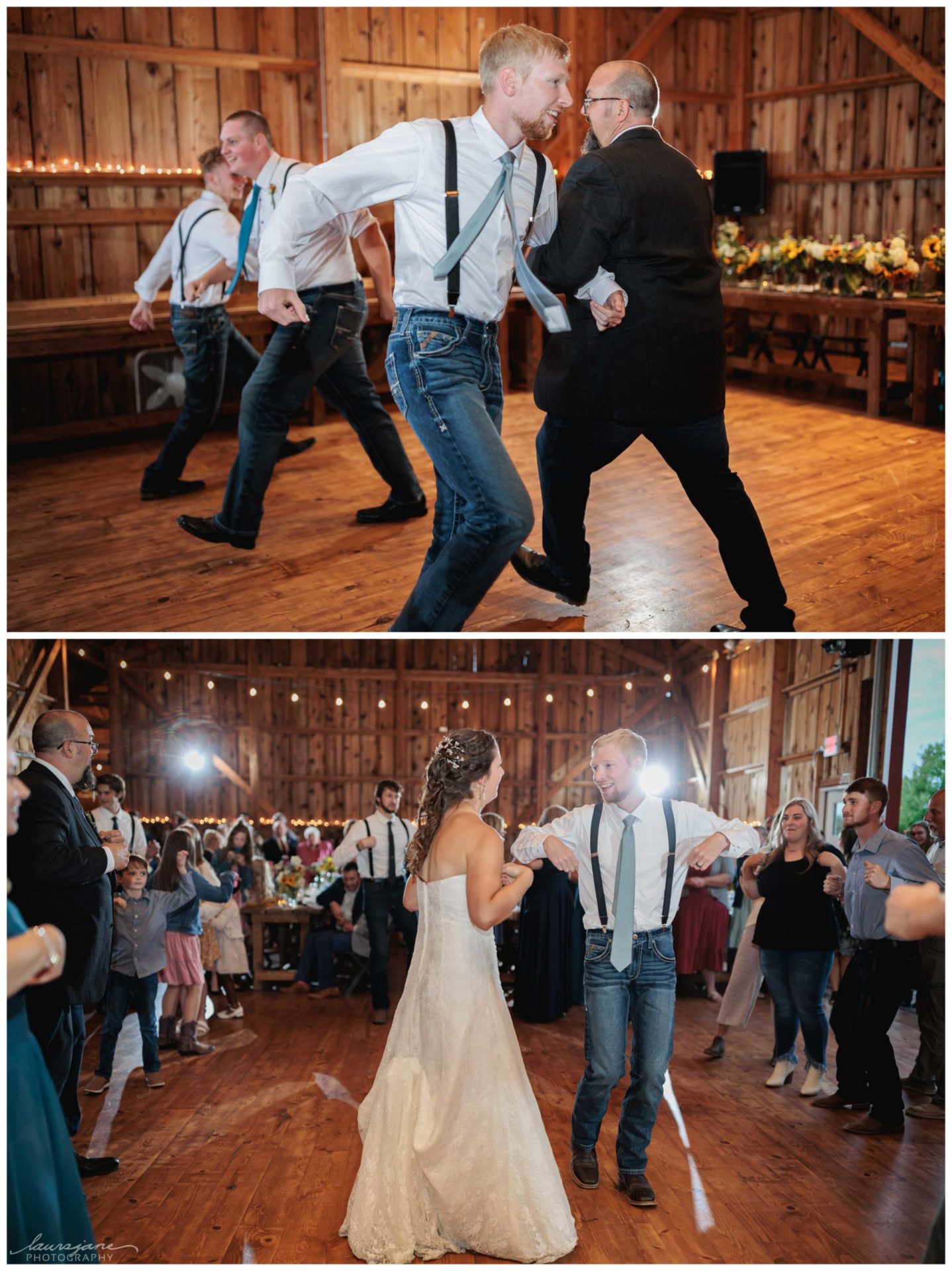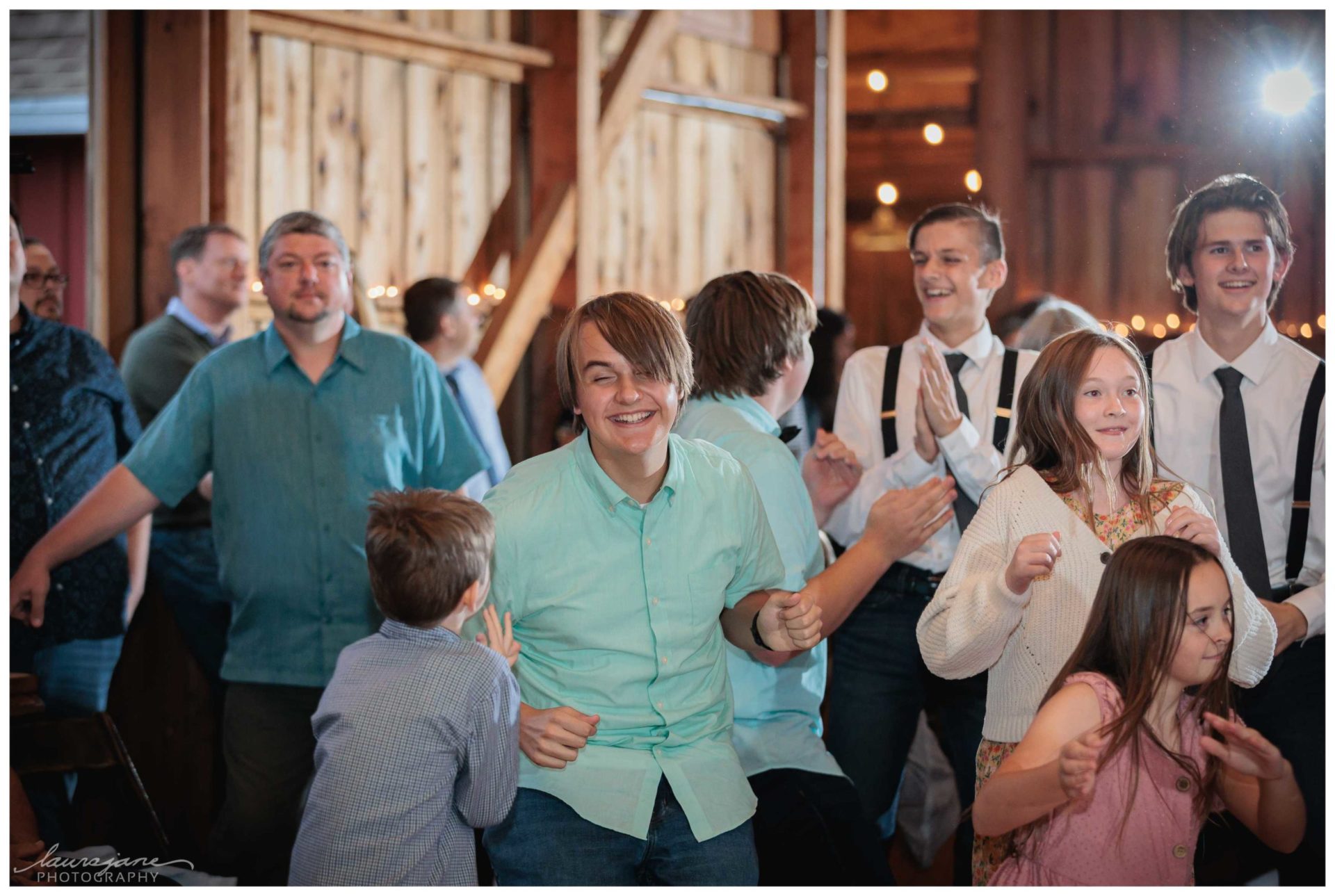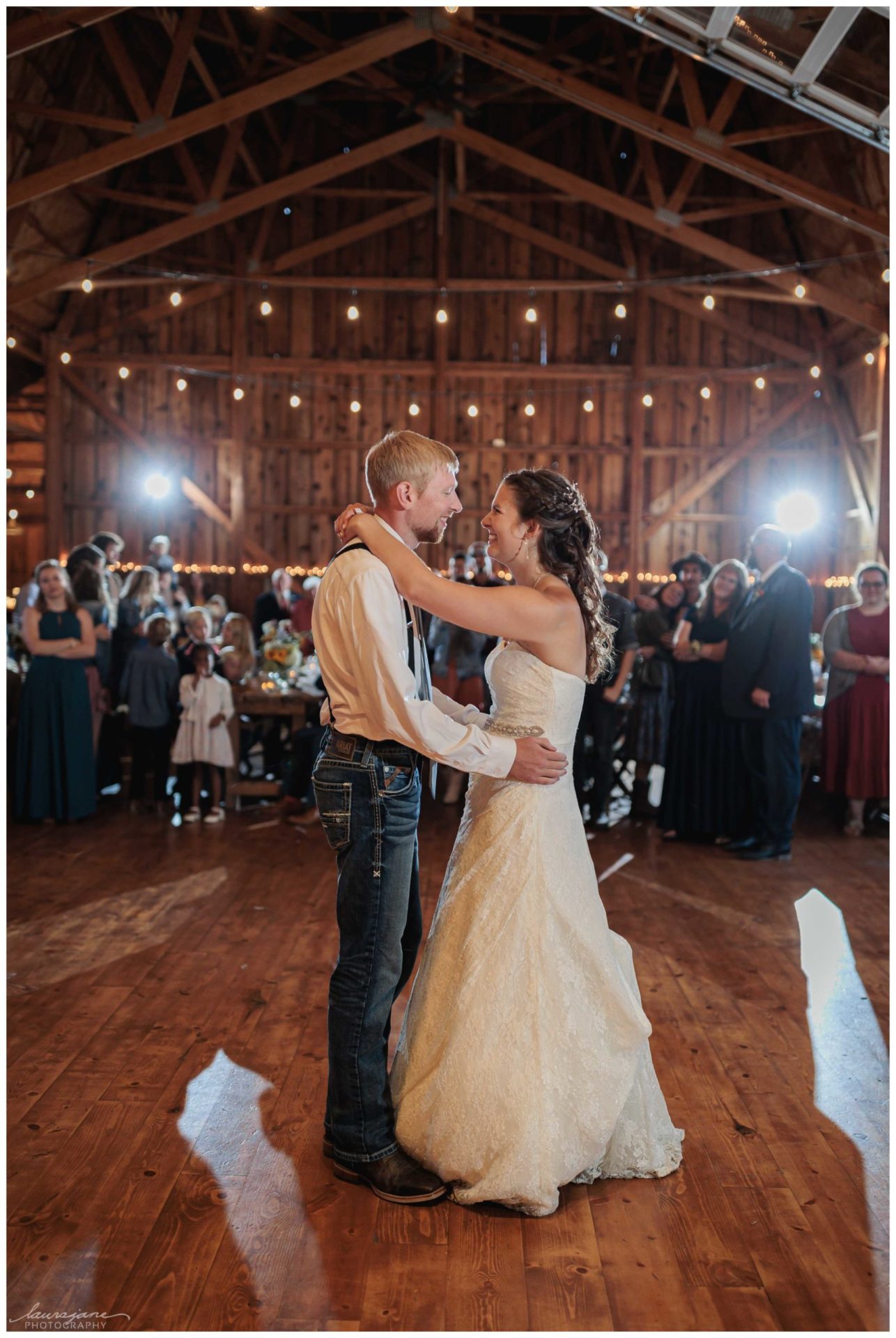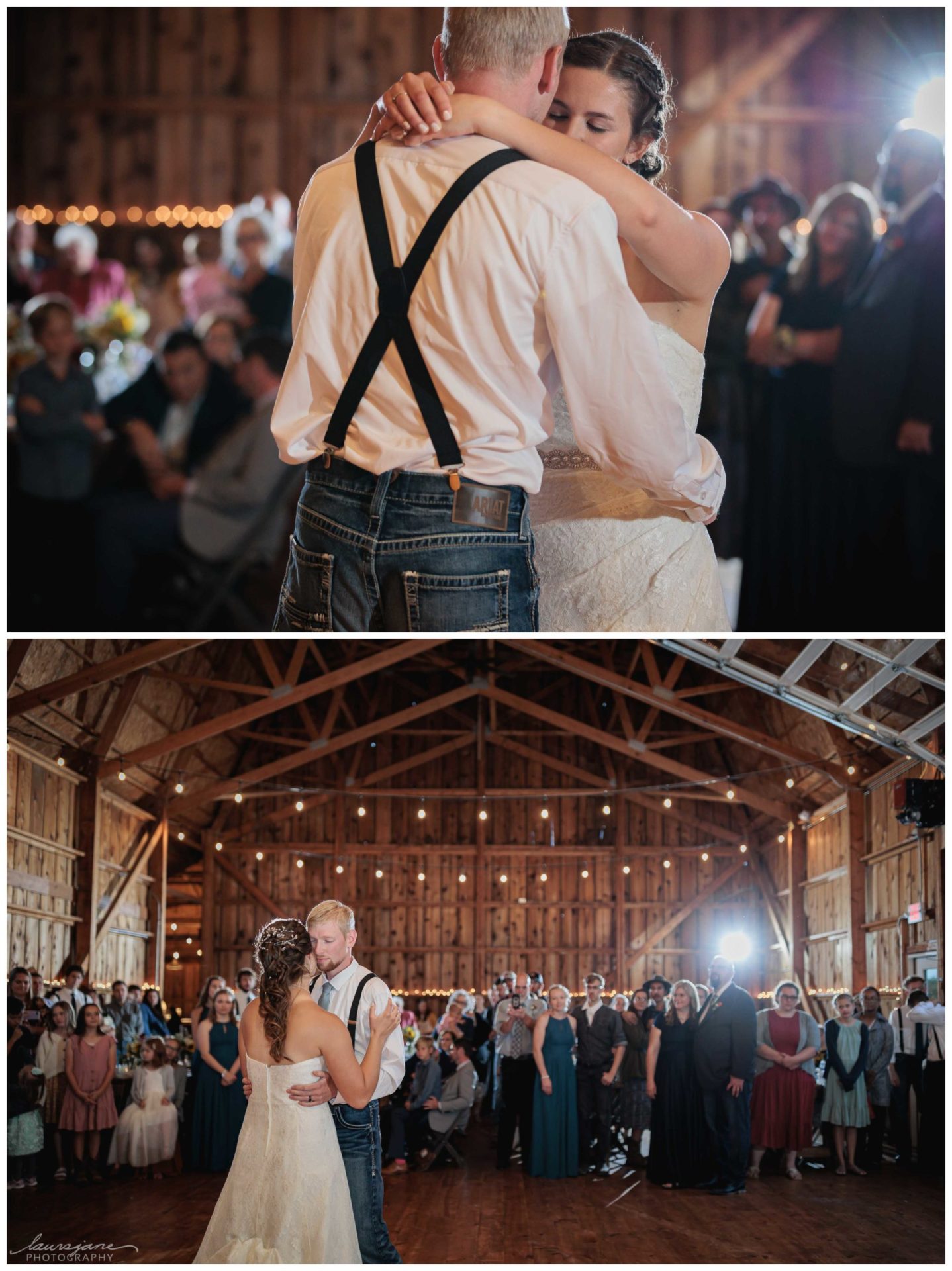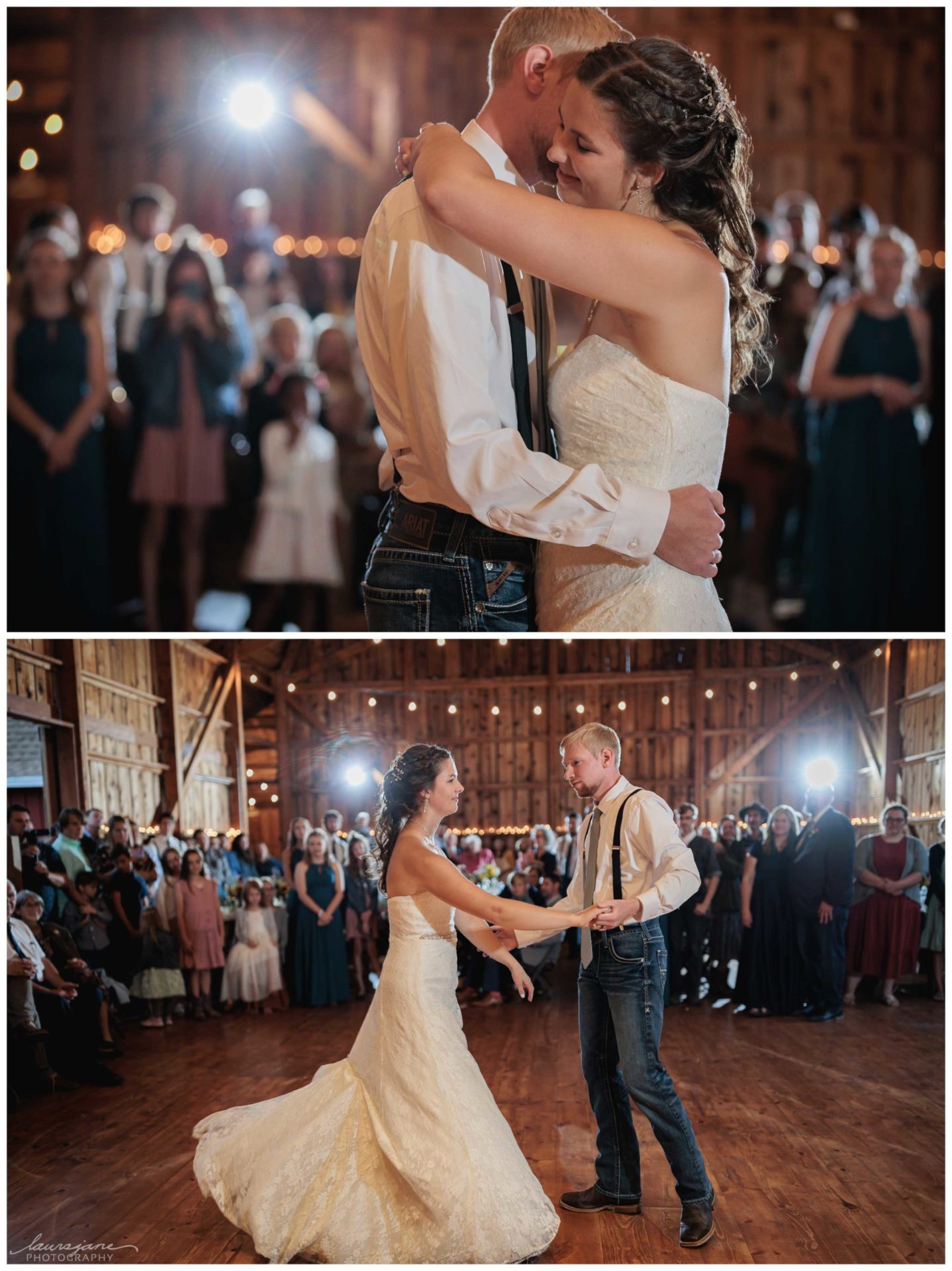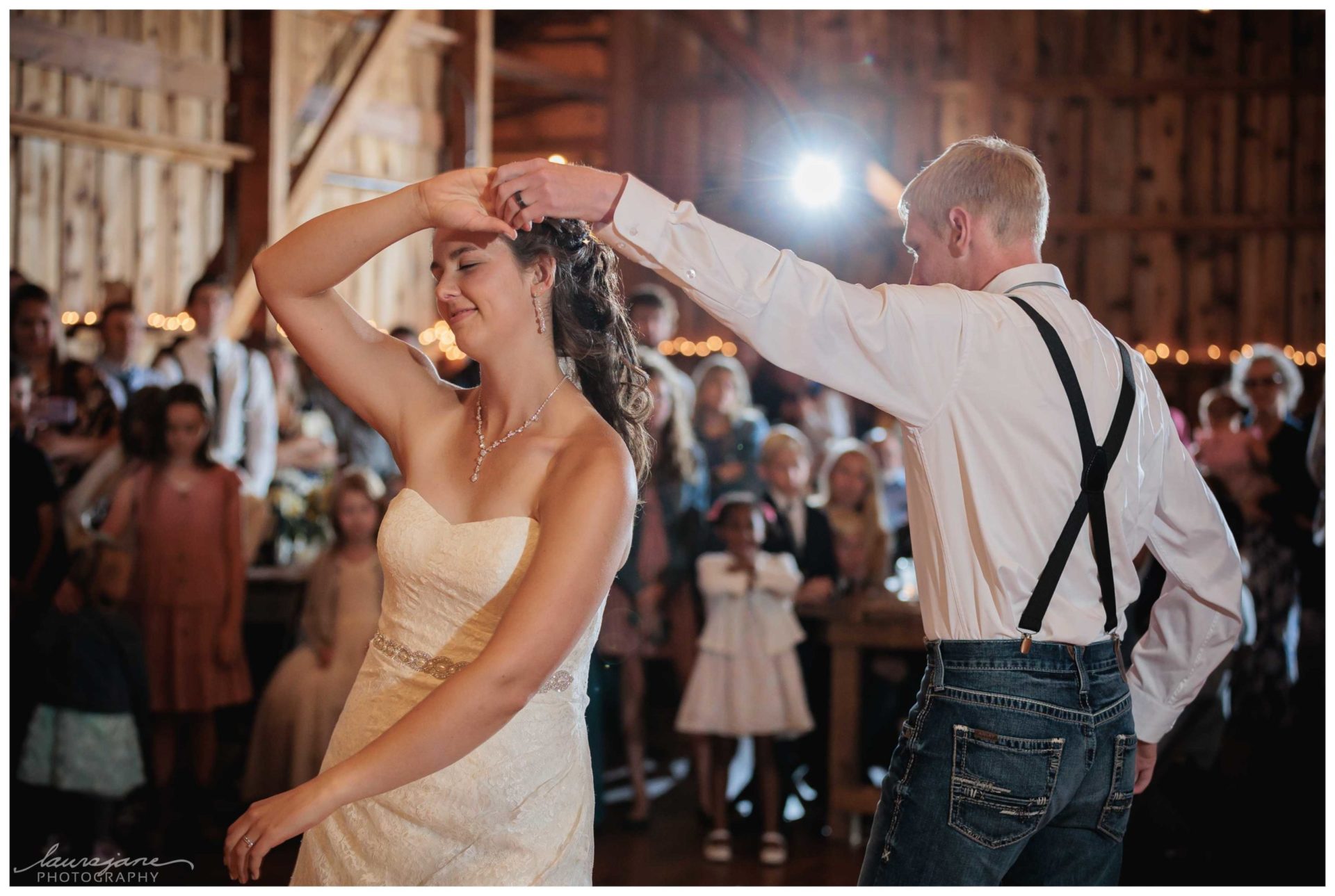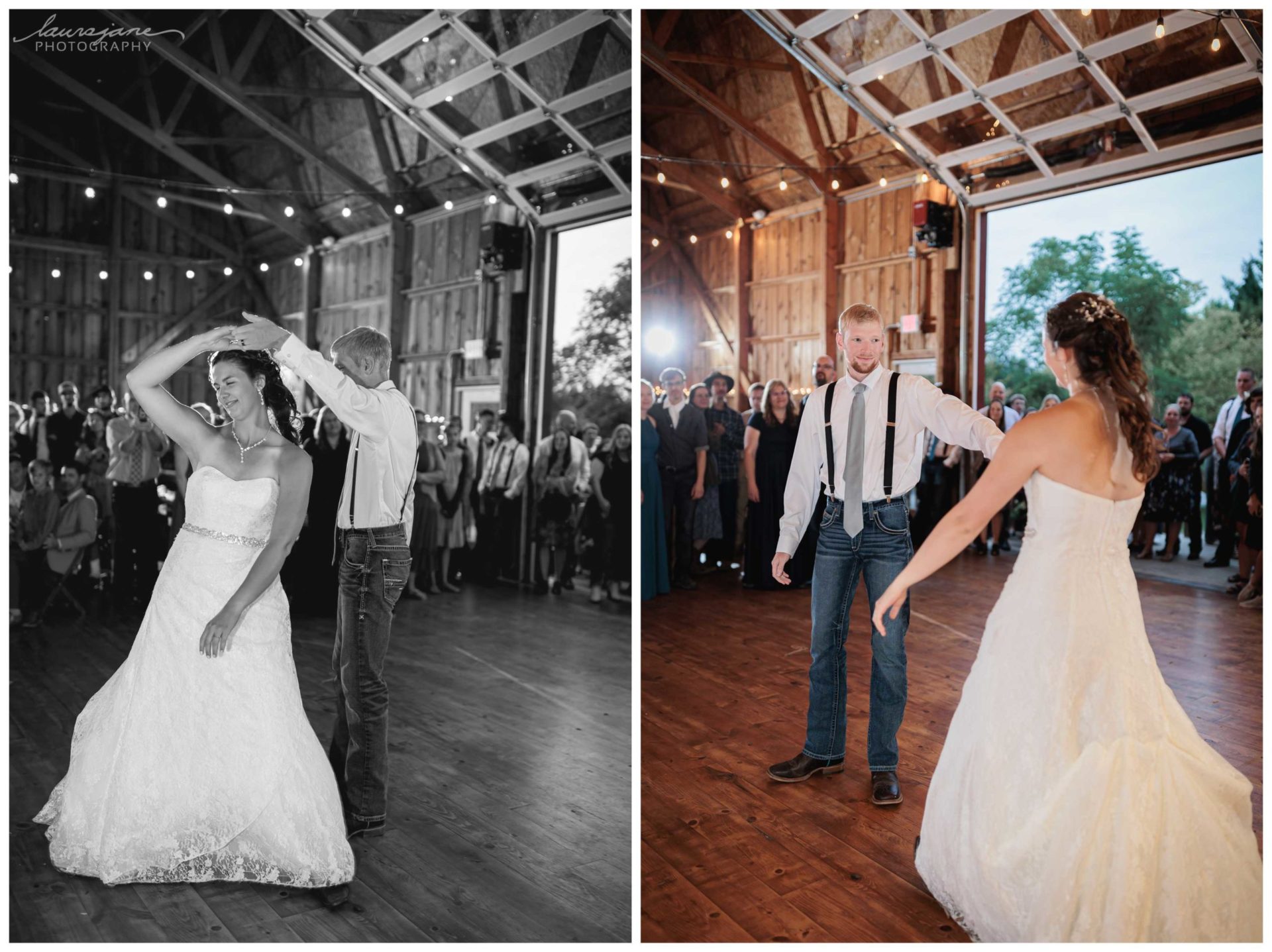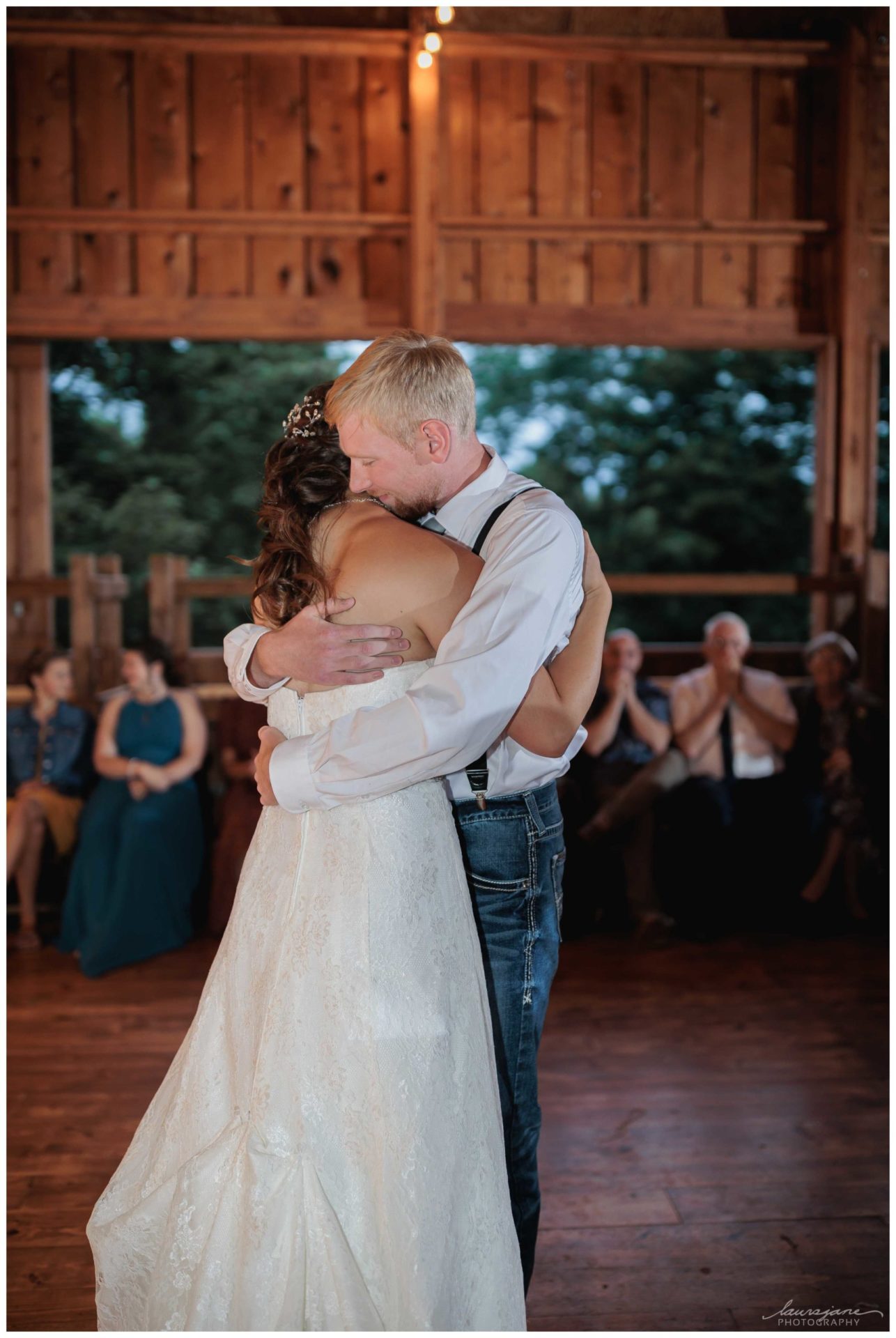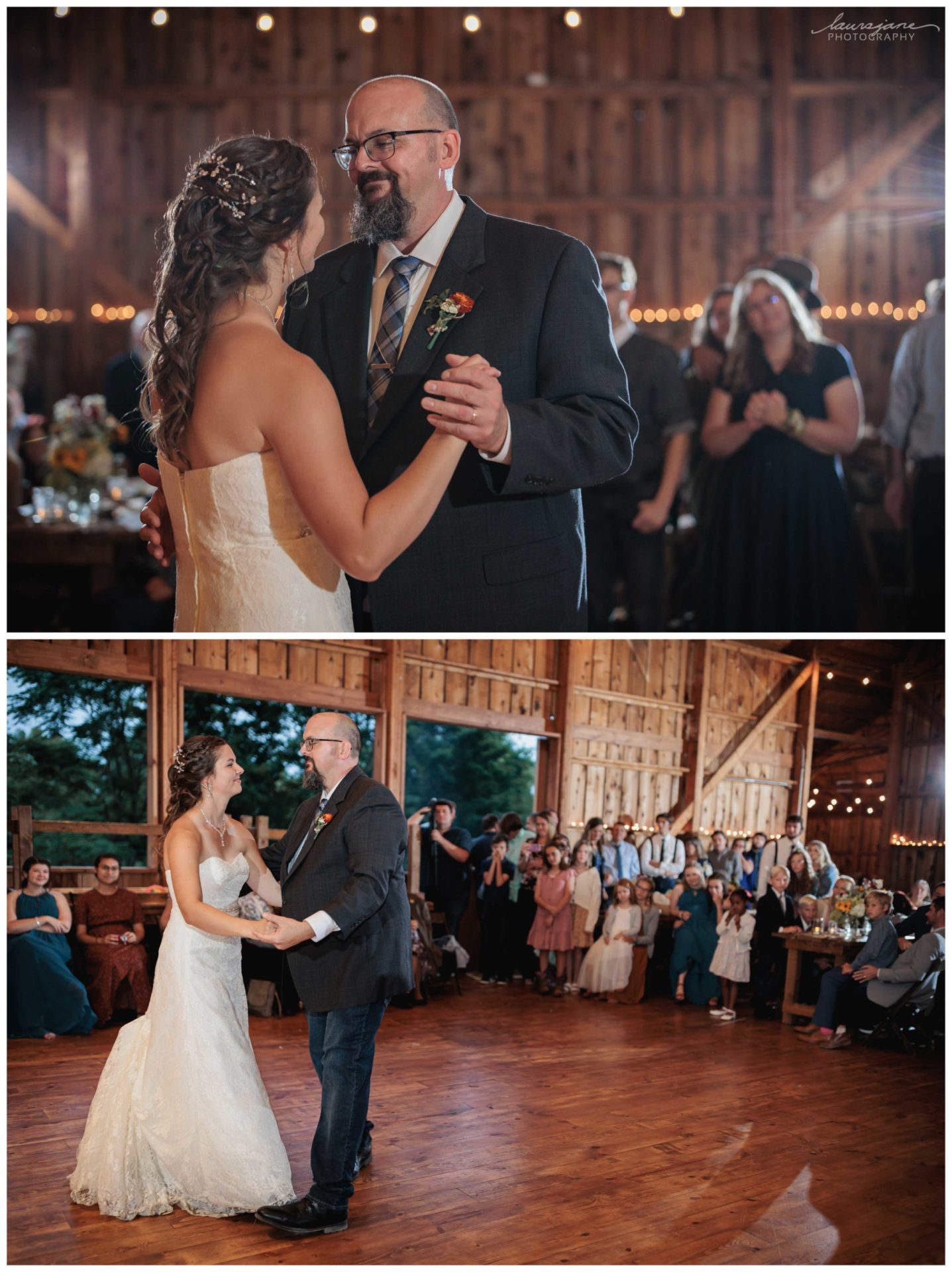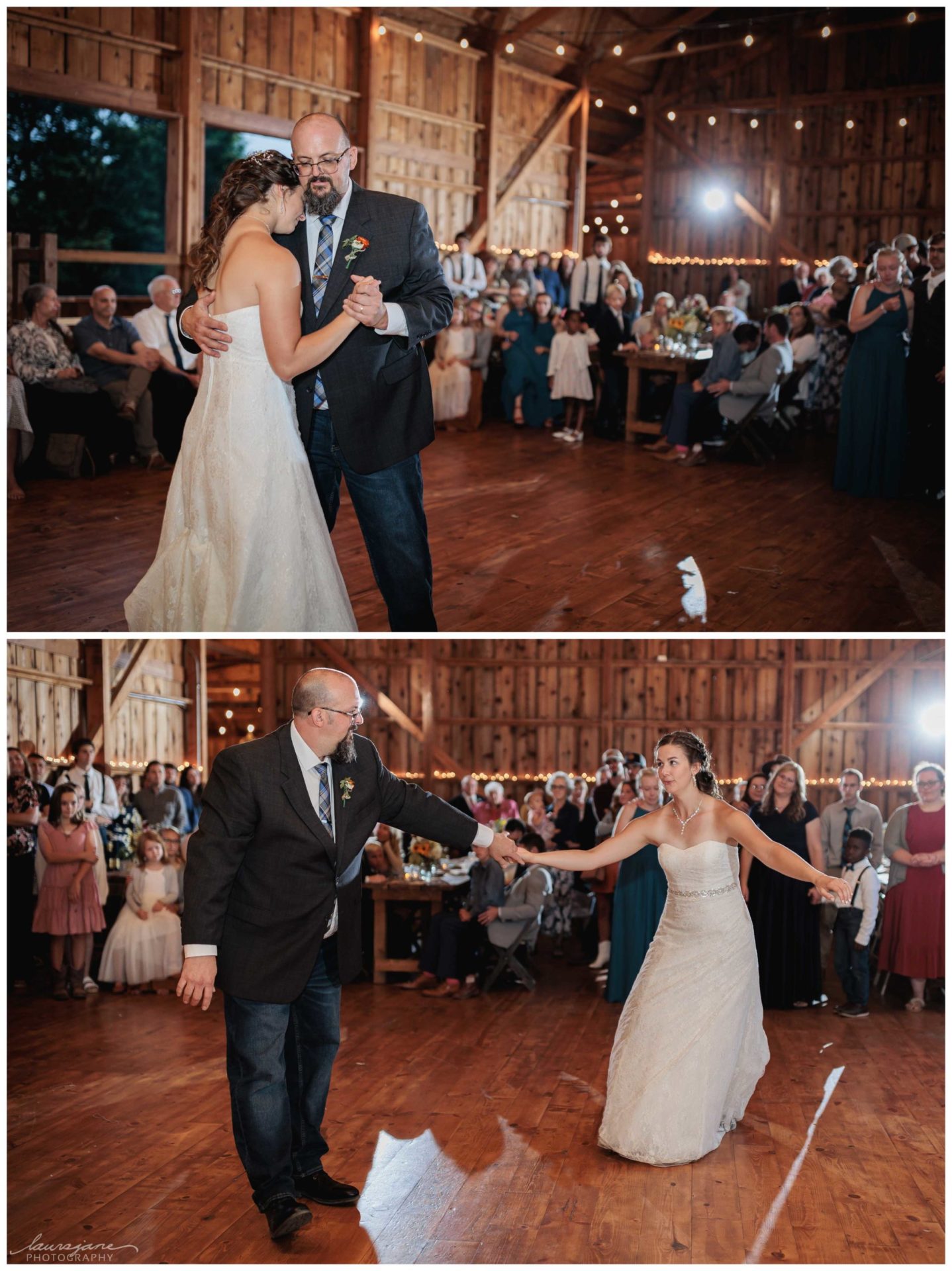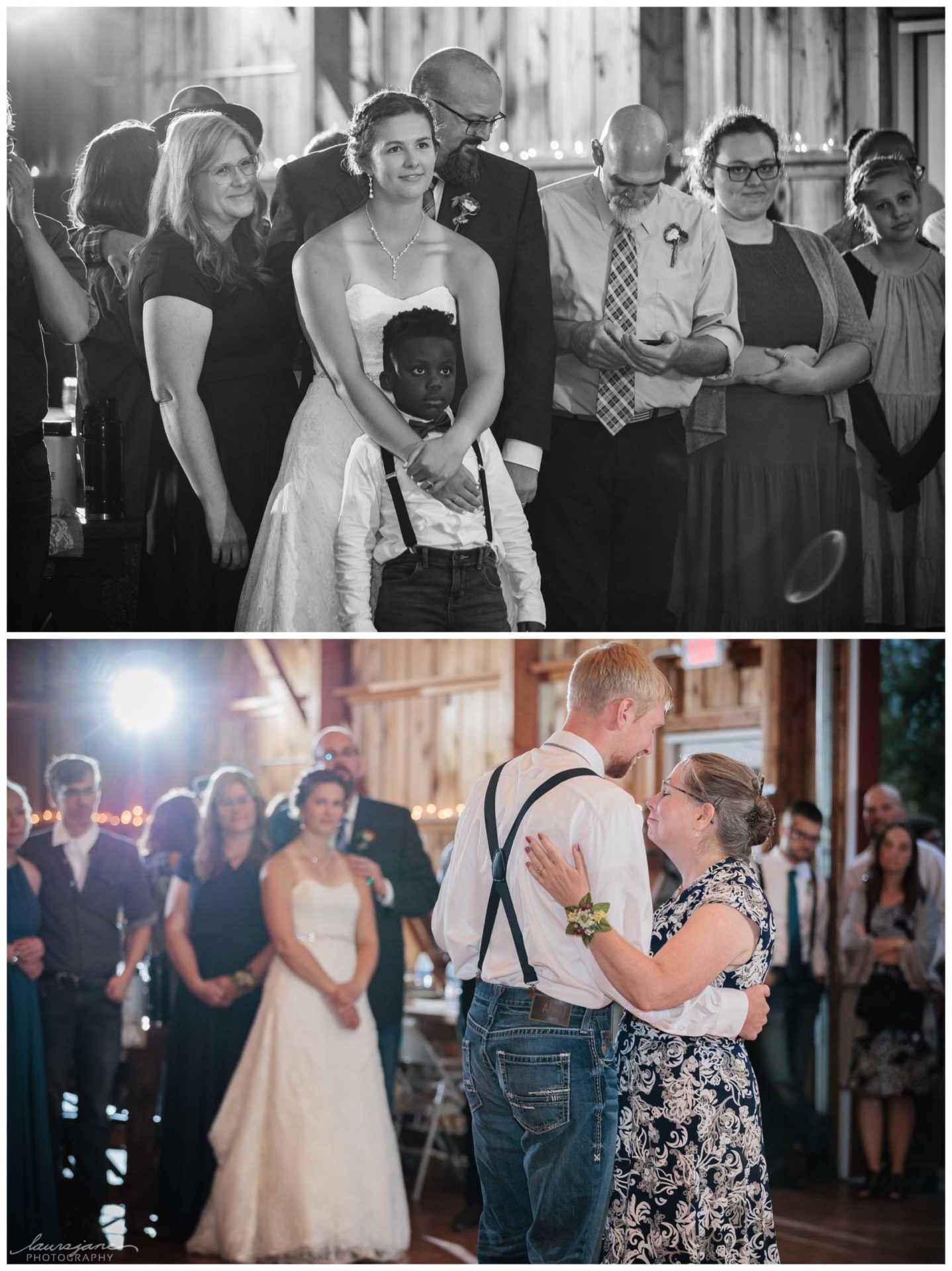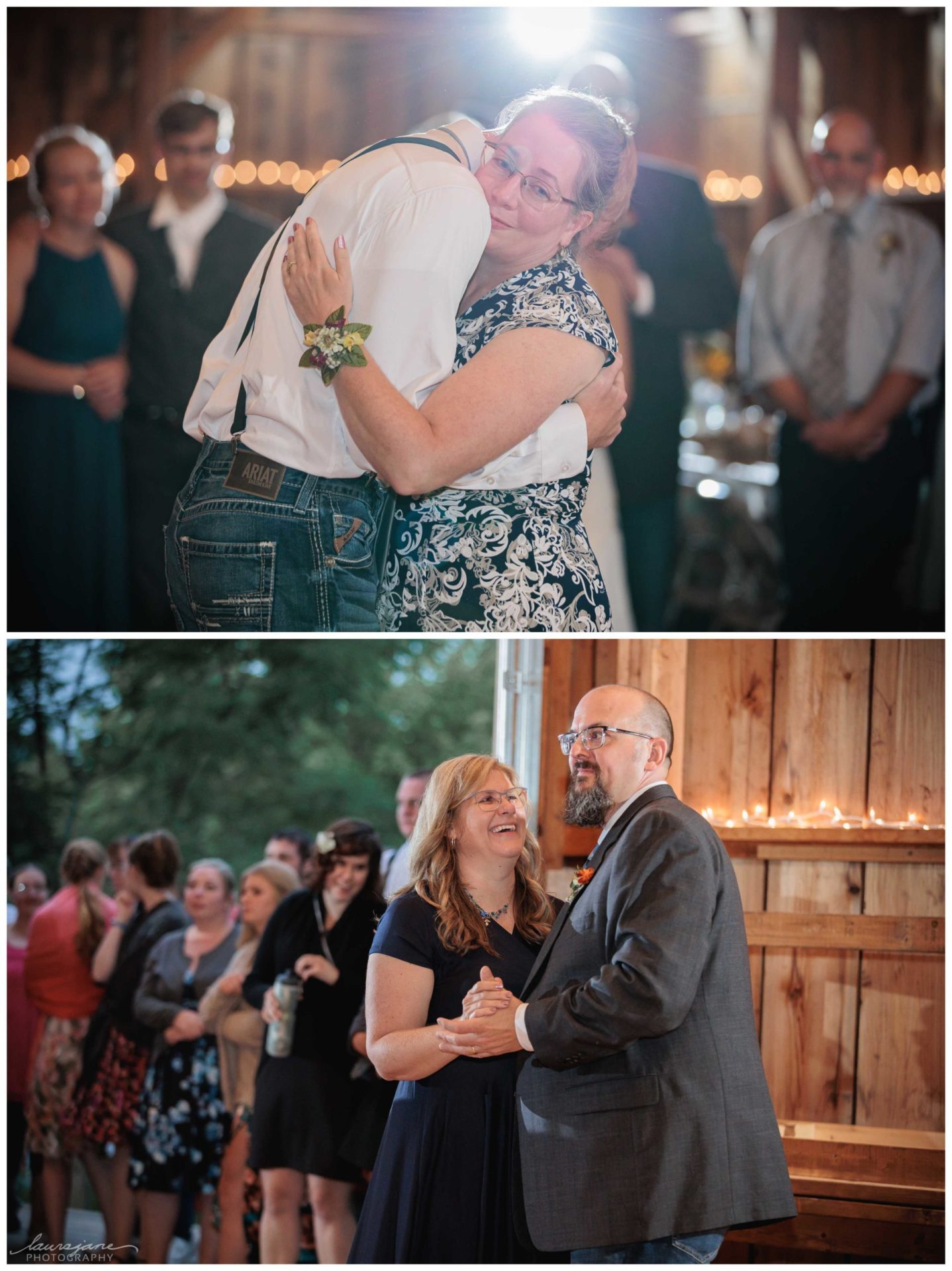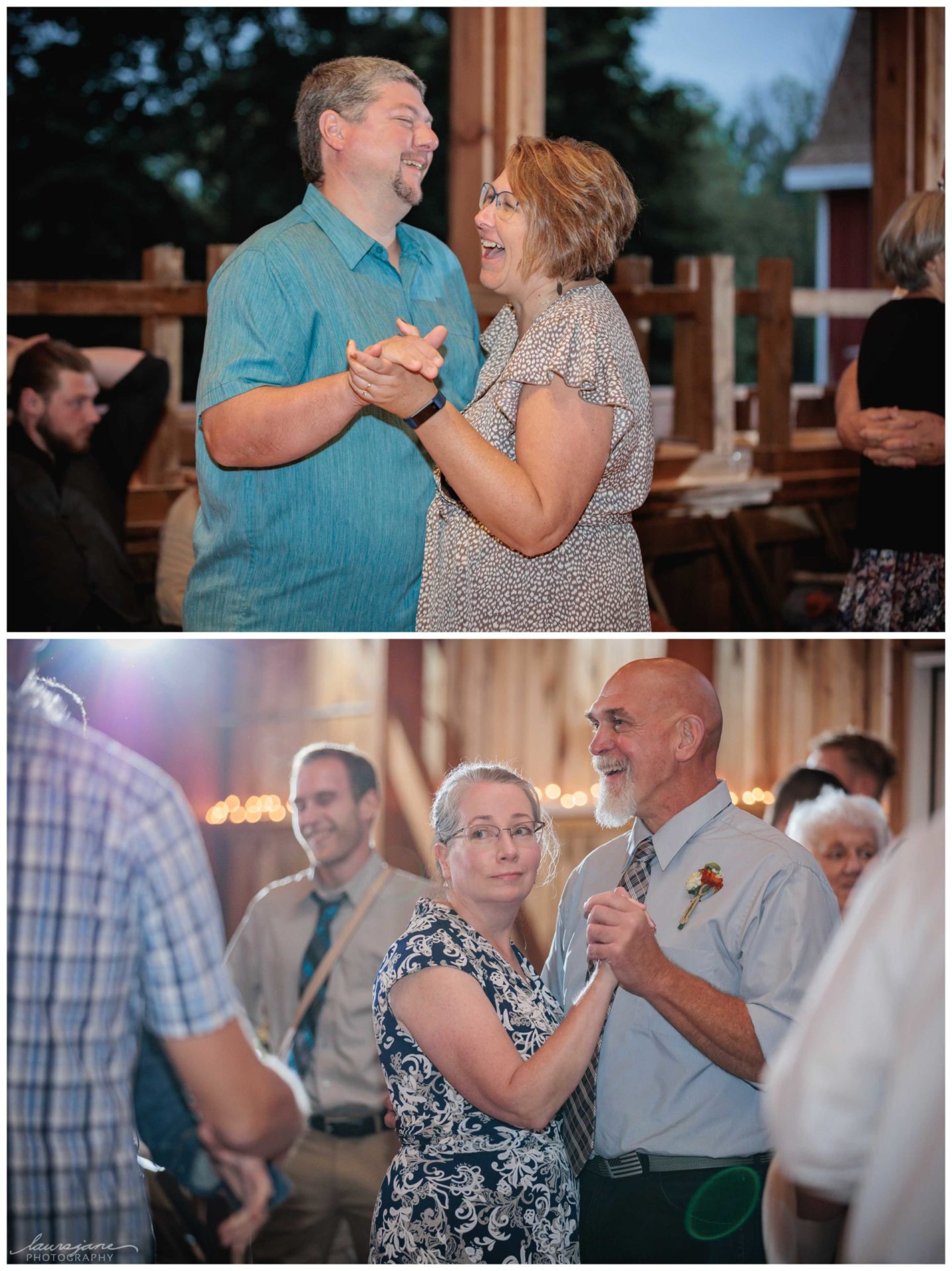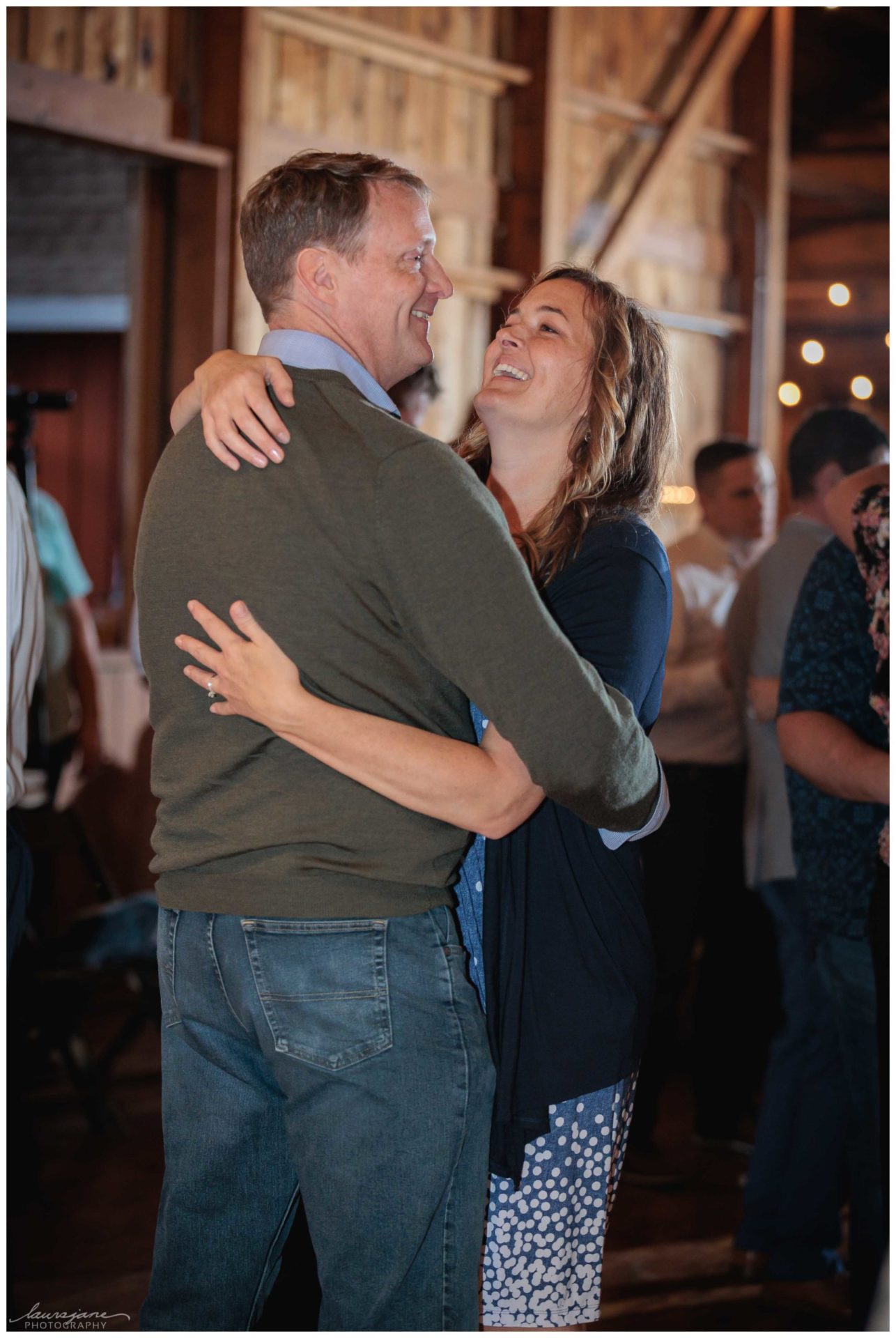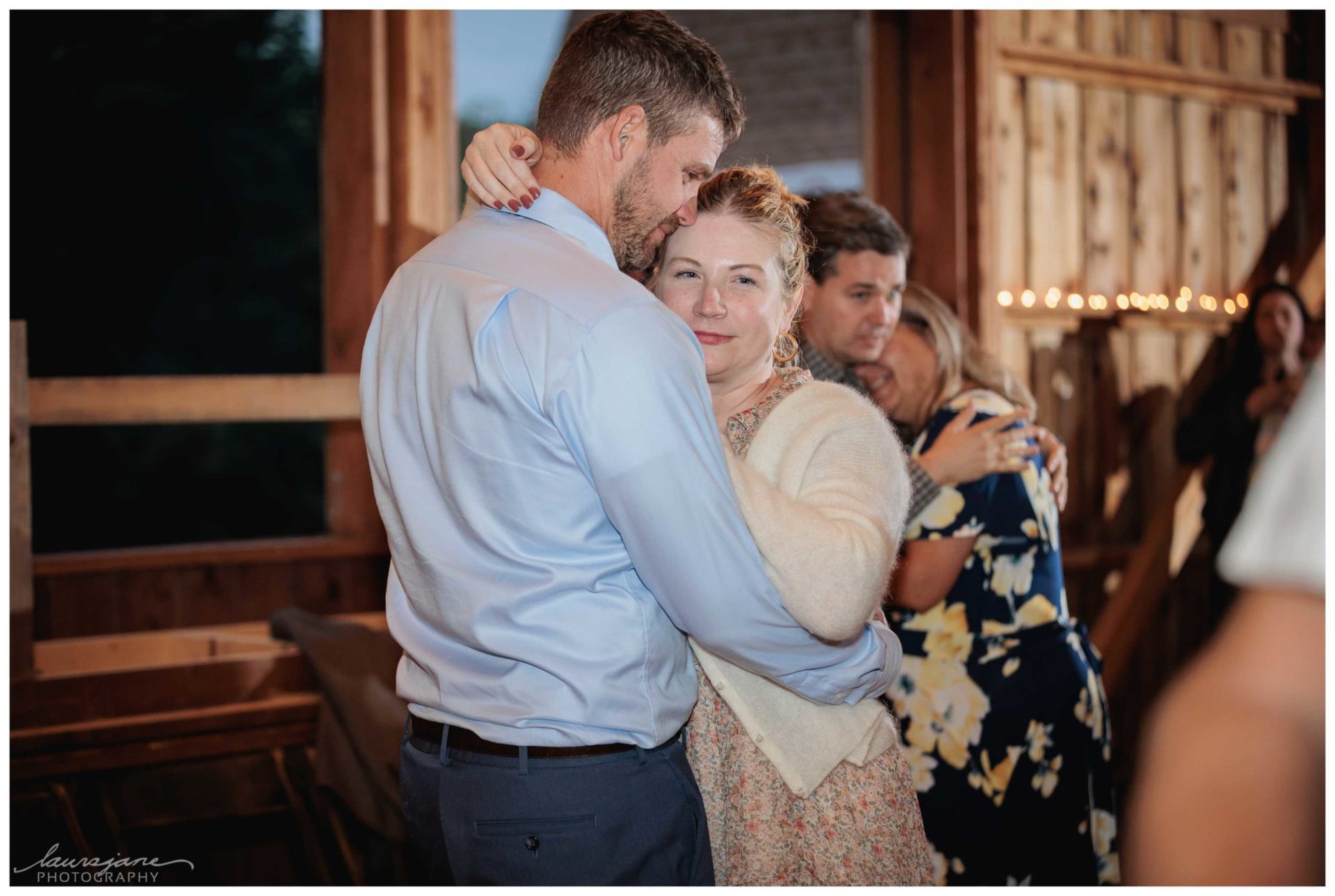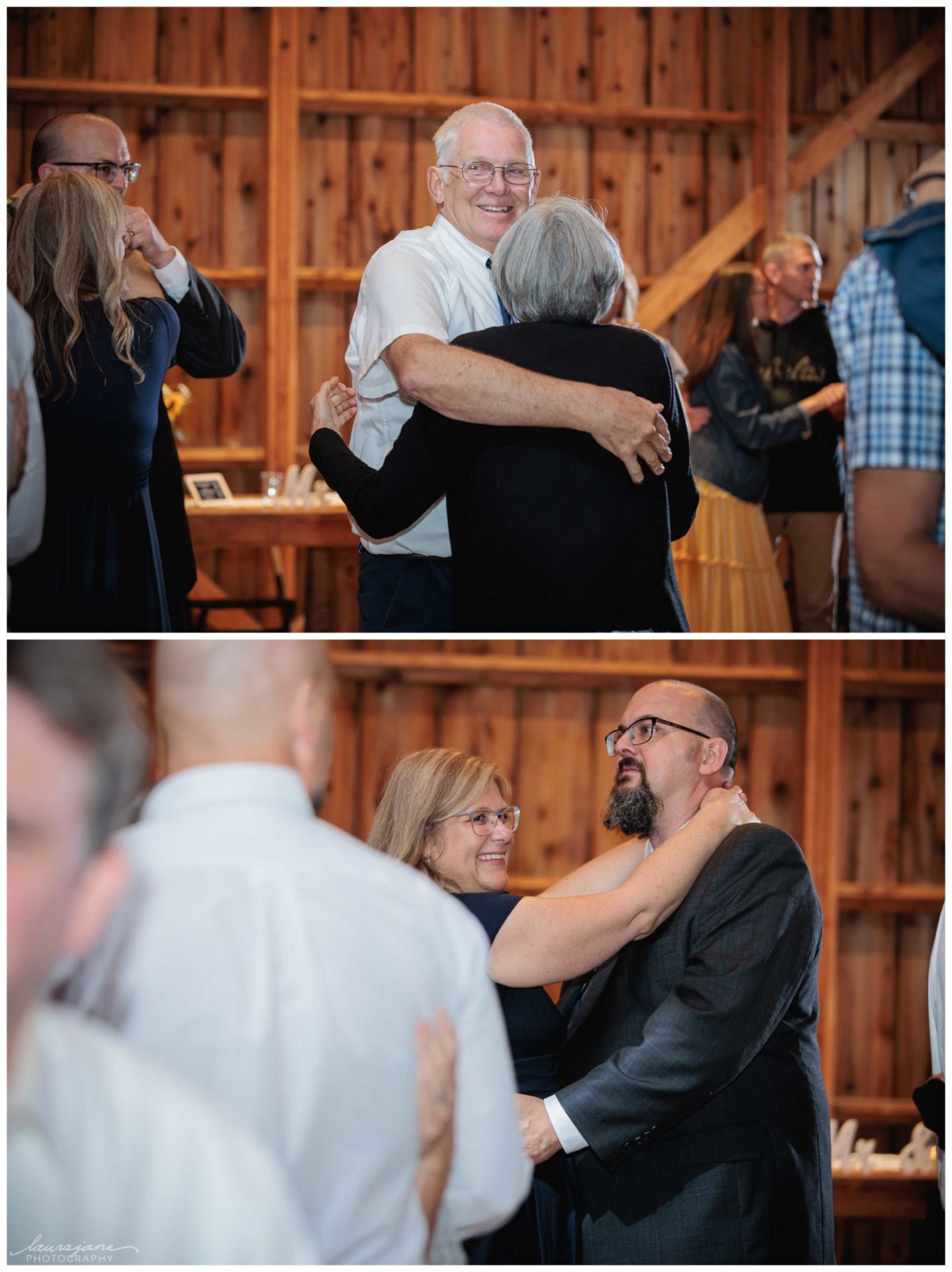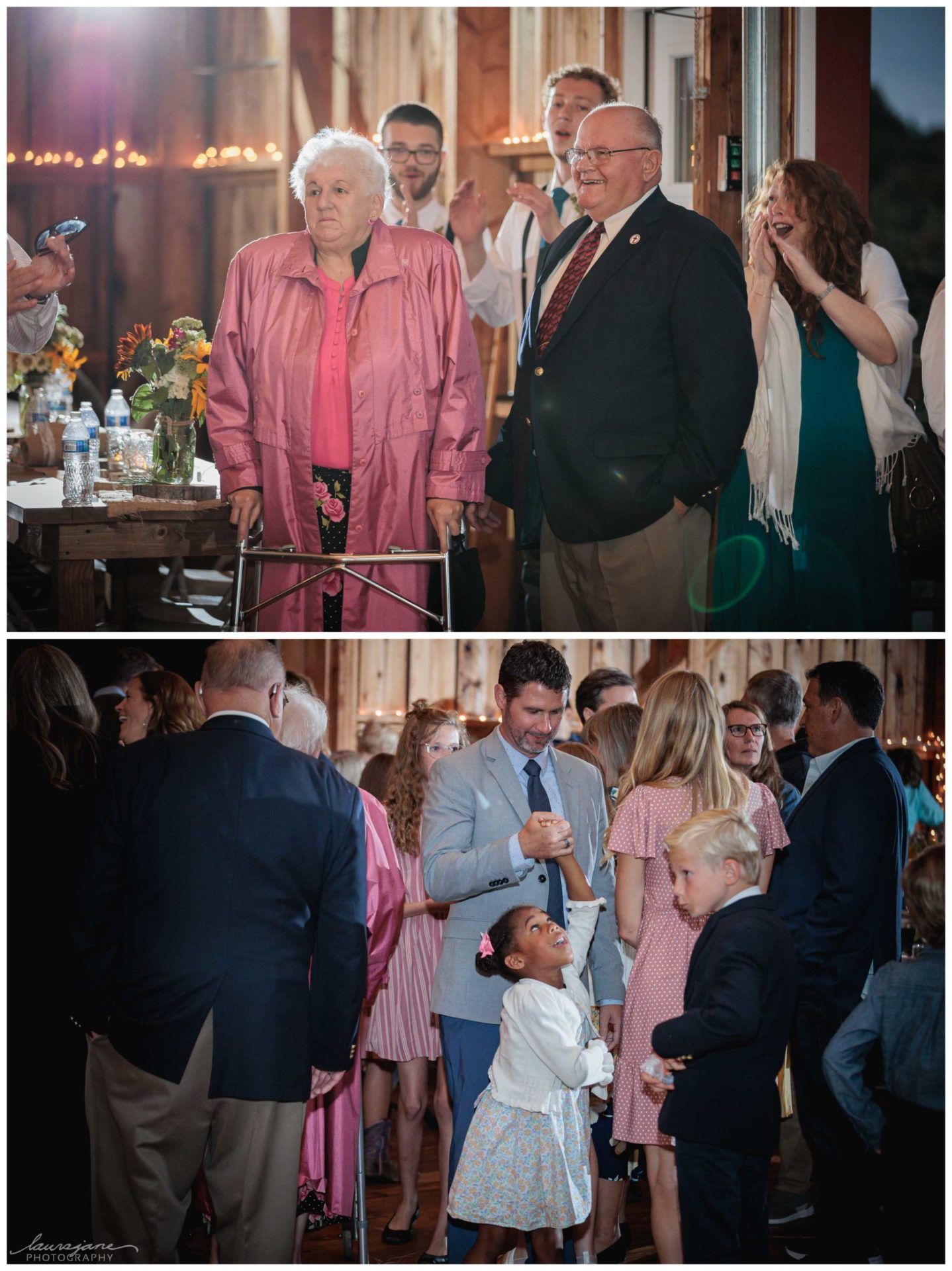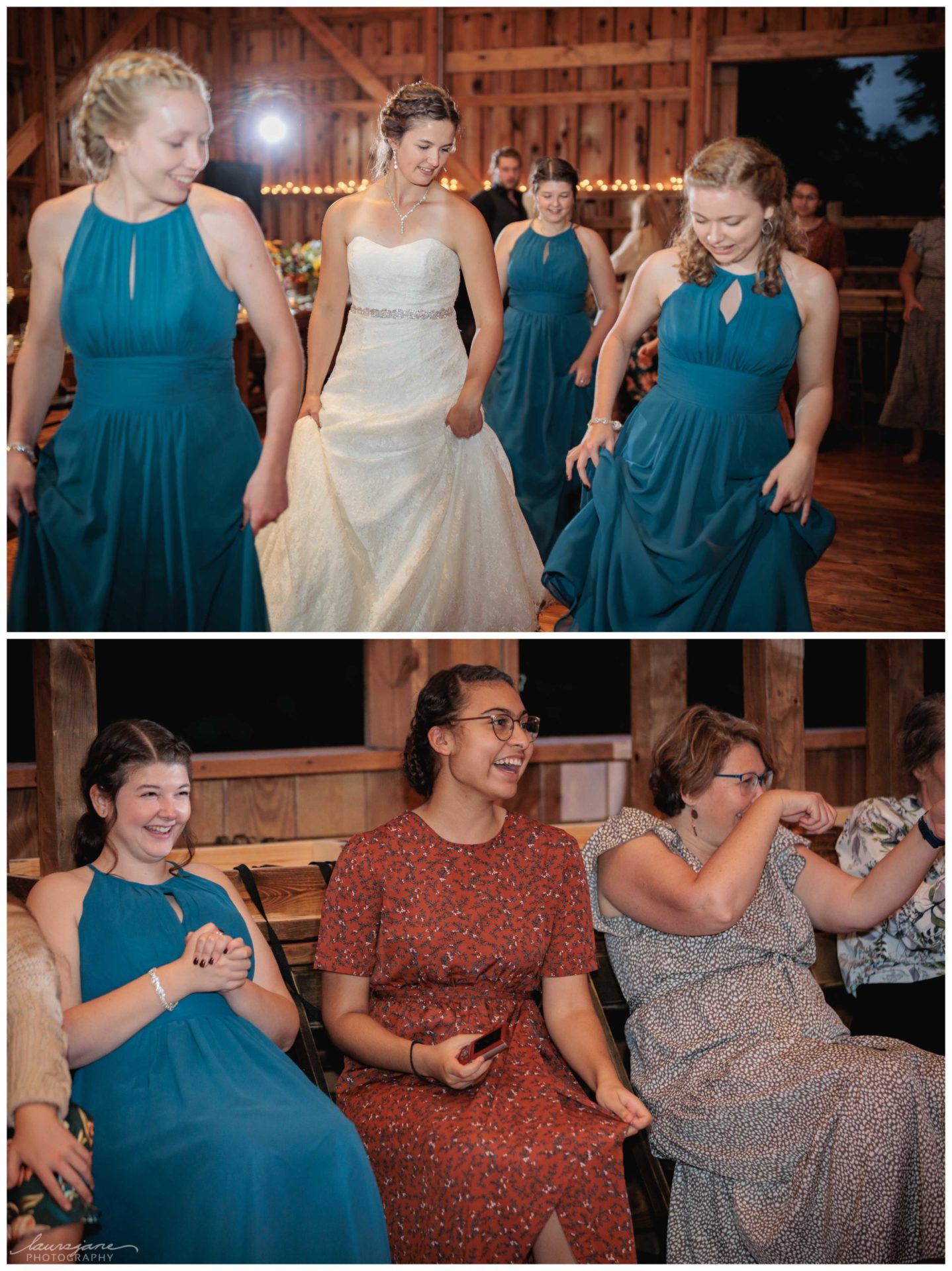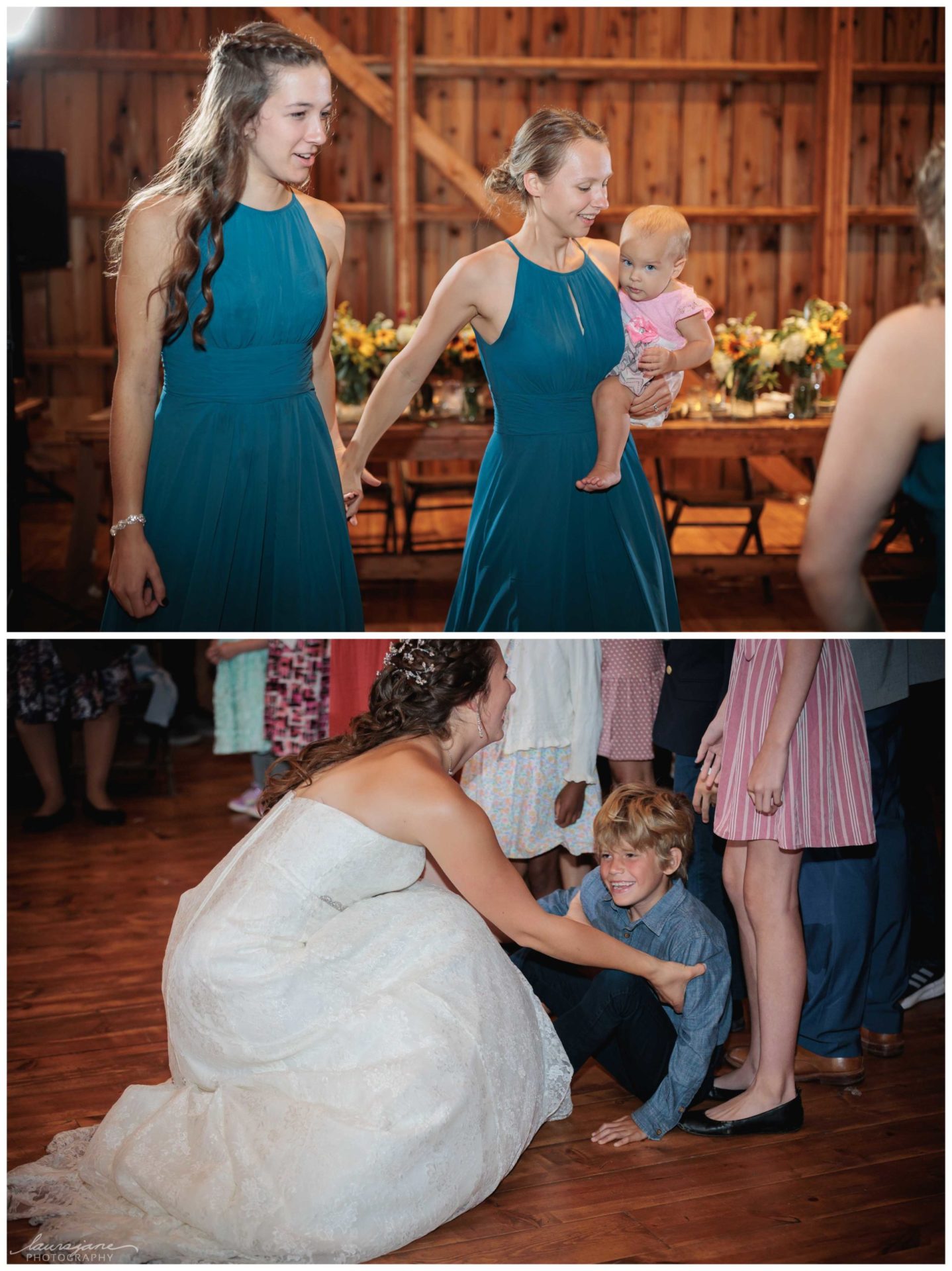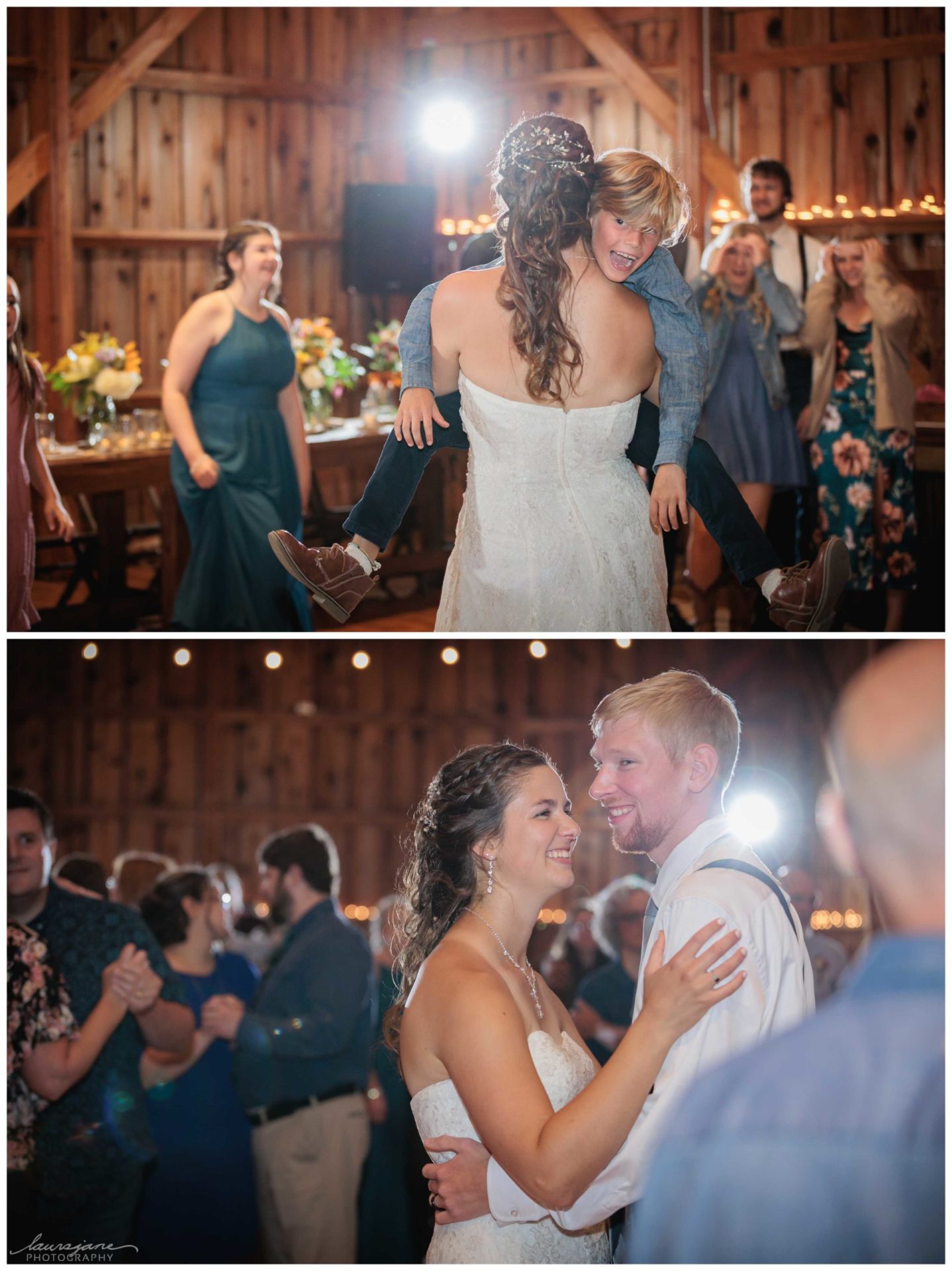 P.S. Want to see another barn wedding? Check out this couple's blog post at the Bowery Barn in Oconomowoc!
The Wedding Team:
Photography: LauraJane Photography
Ceremony & Reception Venue: Homestead Hollow County Park 
Flowers: Hannah herself!