A Wedding at the Bowery Barn in Oconomowoc, WI –
Below is just a glimpse into Laurel & Jake's Bowery Barn wedding! I loved how the landscape was perfectly "unkept", you could hear the buzz of grasshoppers incessantly, and bumble bees were bobbing happily about. Laurel & Jake were an absolute woot during their engagement session, and their wedding was no different. When you watch Jake light up when he's around Laurel you'll definitely get that little warm n' fuzzy feeling, and you can't help but smile at Laurel's endless flow of banter. I think those are the two occasions I saw Jake laugh the hardest: virtually whenever he's around Laurel and when I told all the groomsmen to pose & show me their beer bellies haha! One of my favorite parts of their wedding (as there were many), was the fact that we got to include Jake's motorcycle into a portion of their wedding portraits! It couldn't have been more "them". The ceremony flew by, the cocktail hour was poppin' with cheerful guests, and the reception partied on with a robust dance floor. All fantastic ingredients for a wedding! Enjoy the results!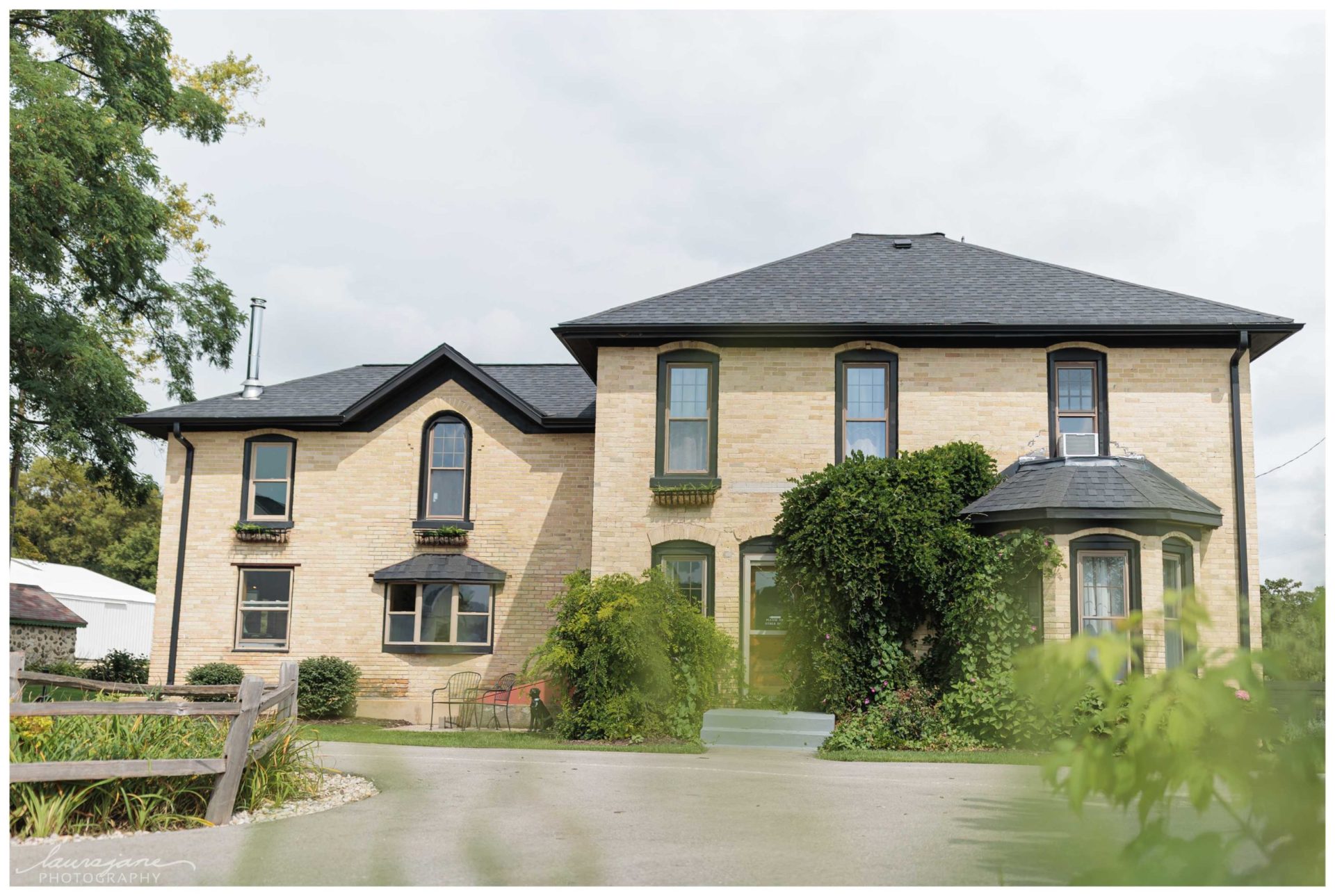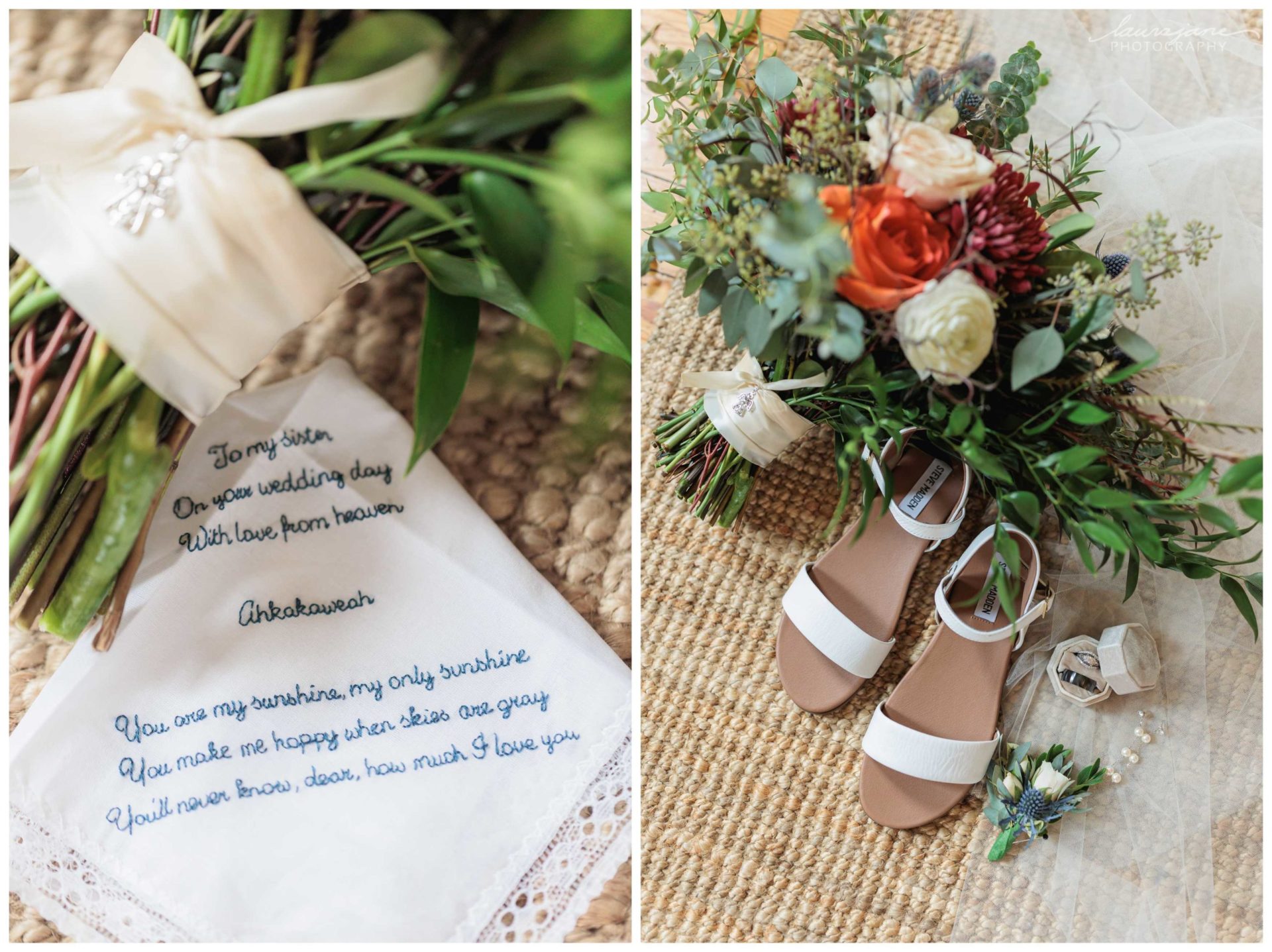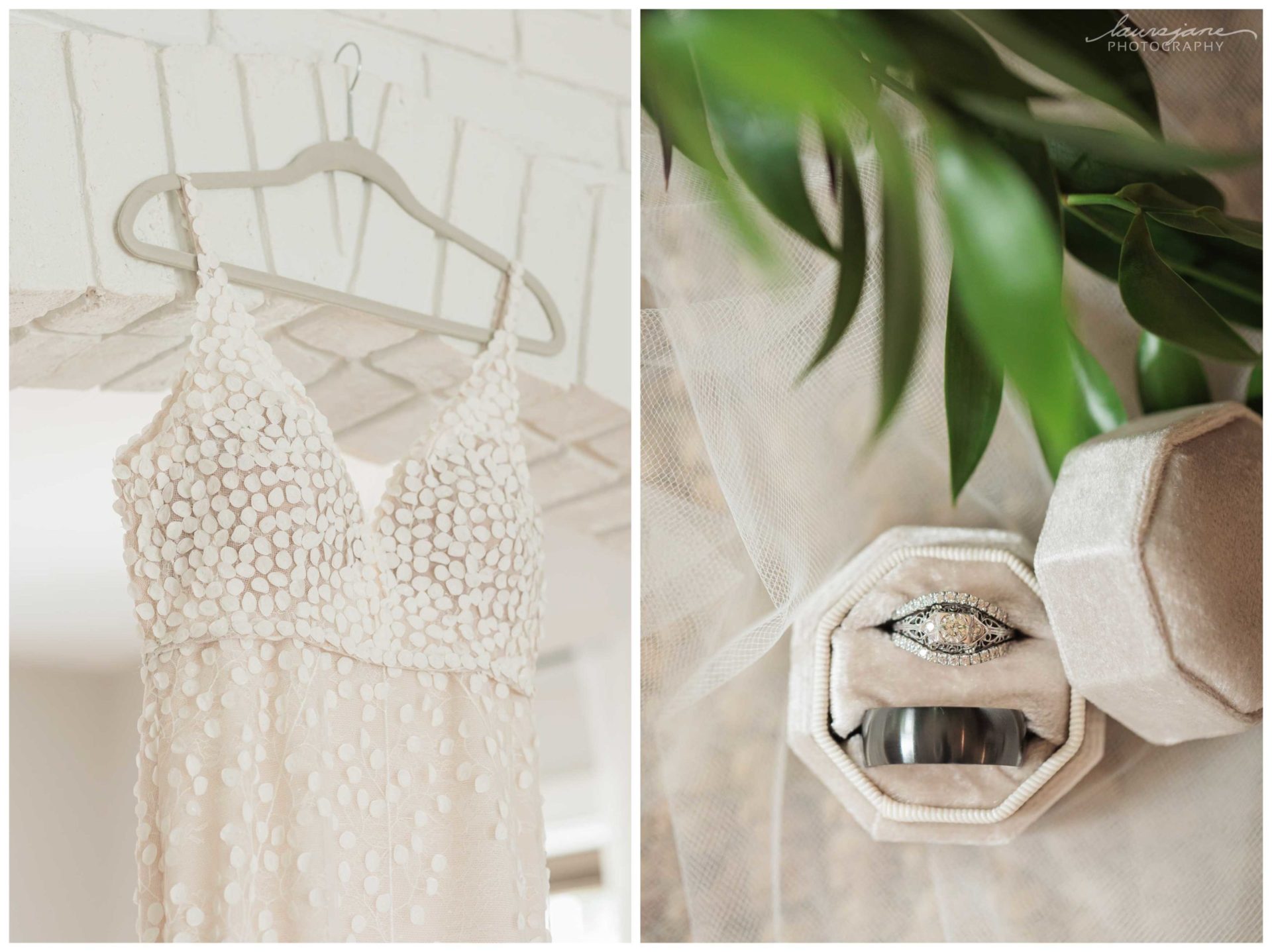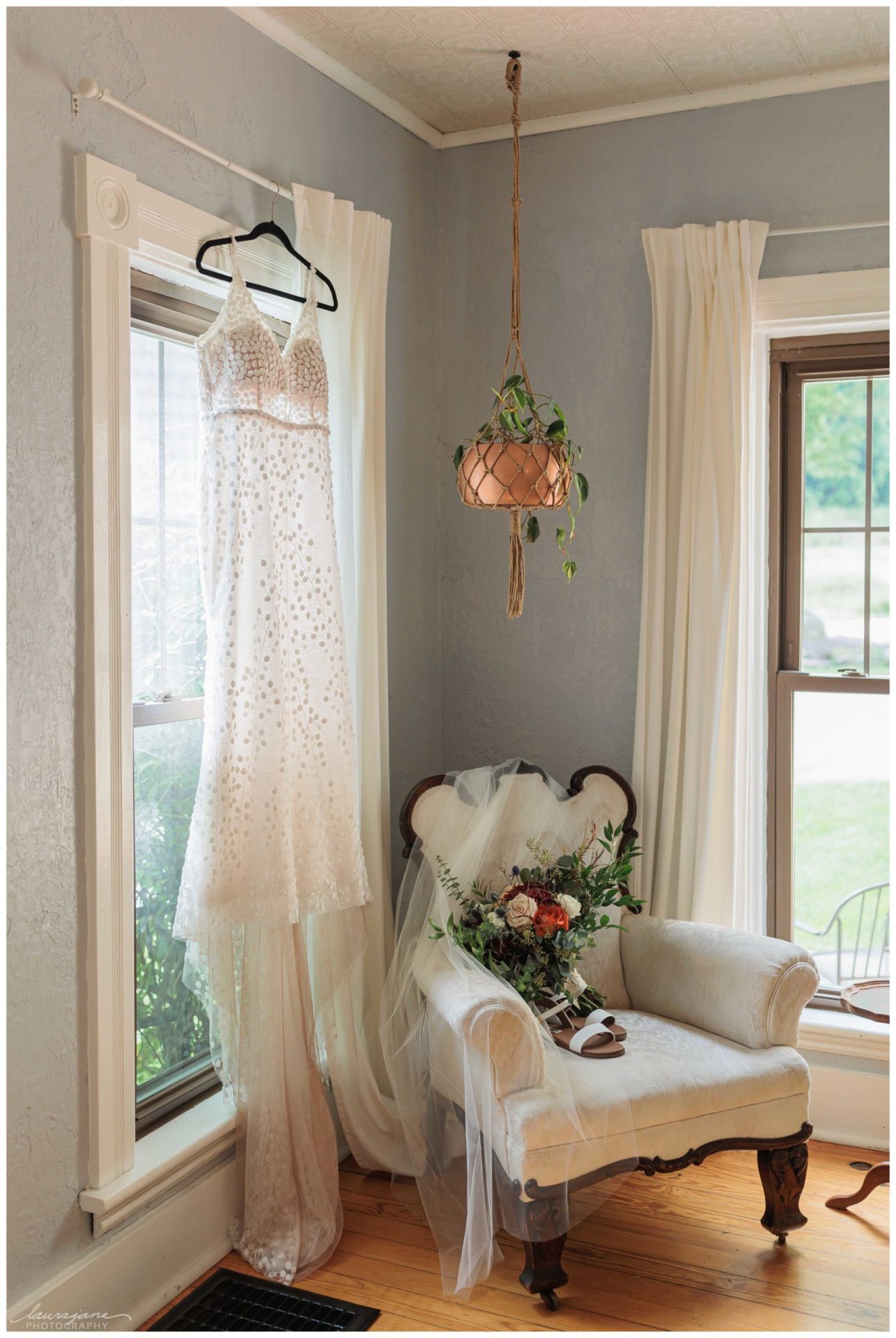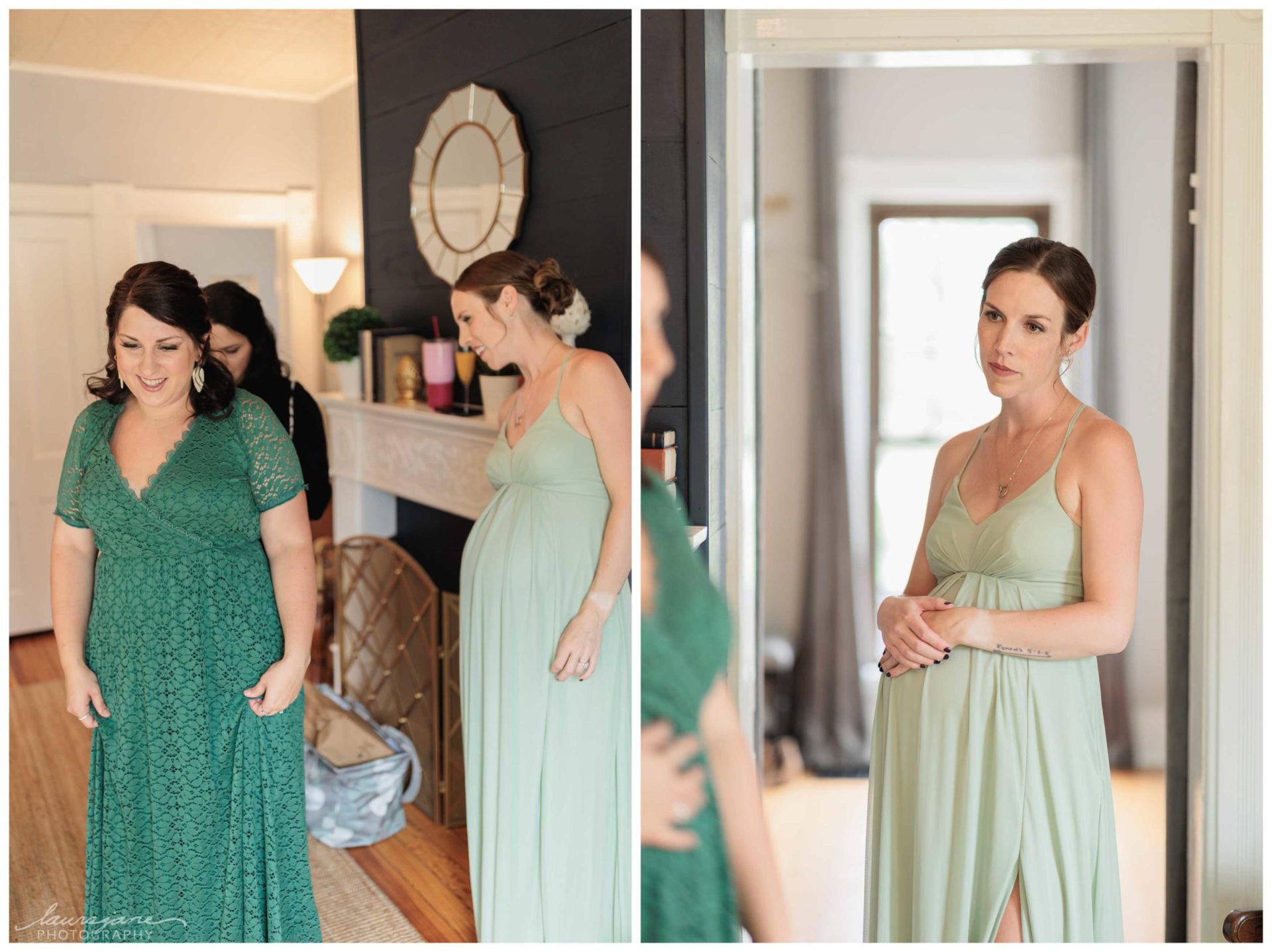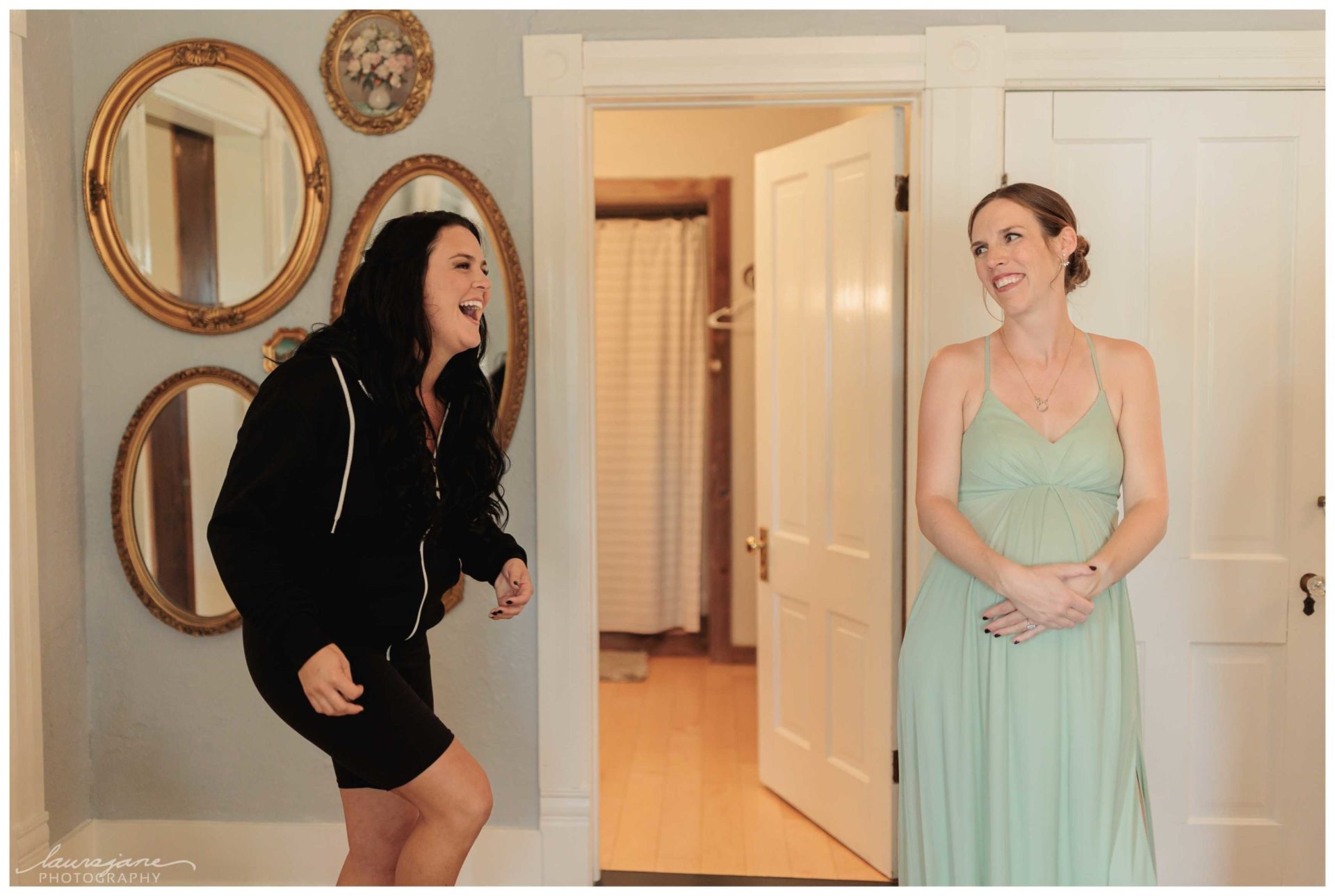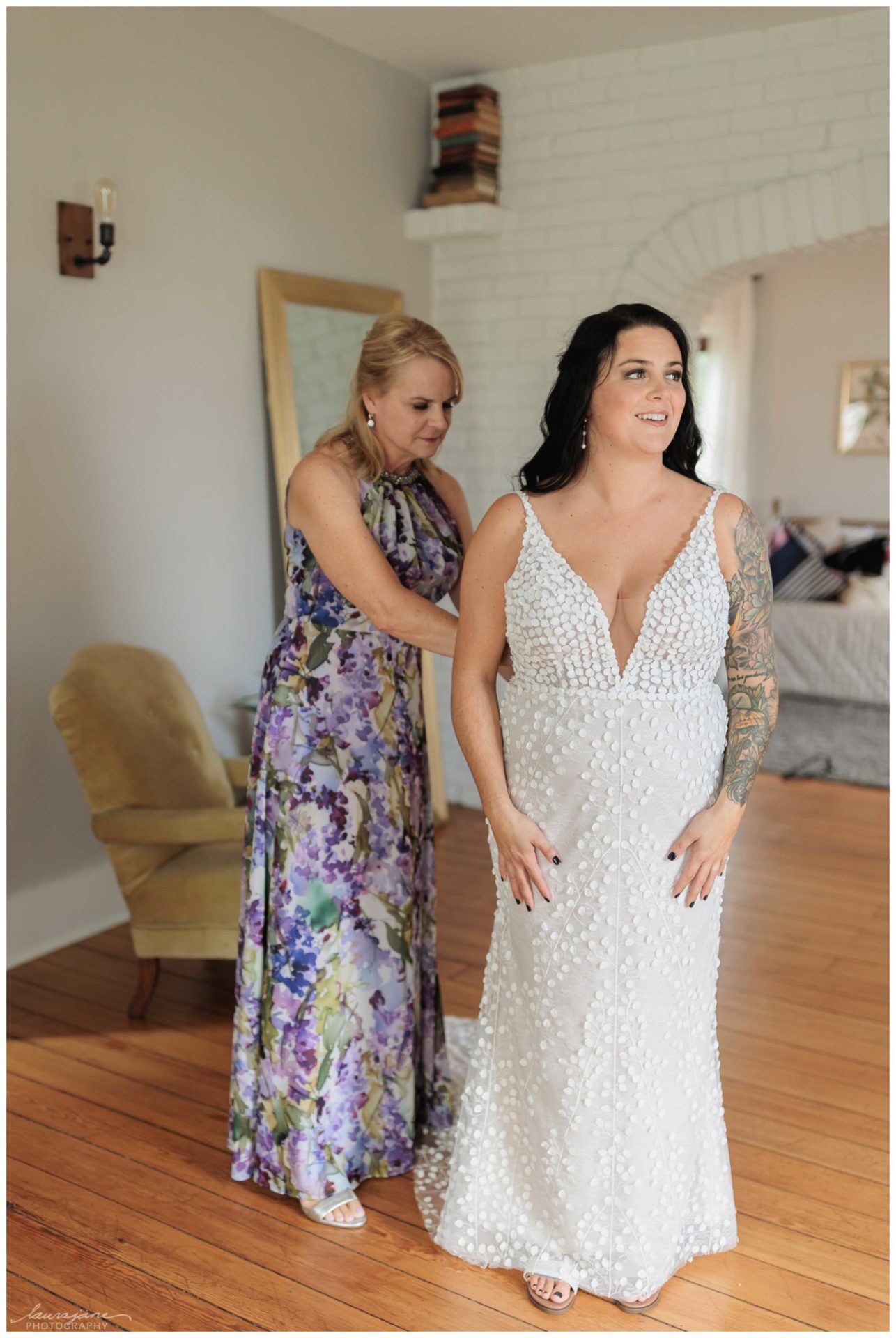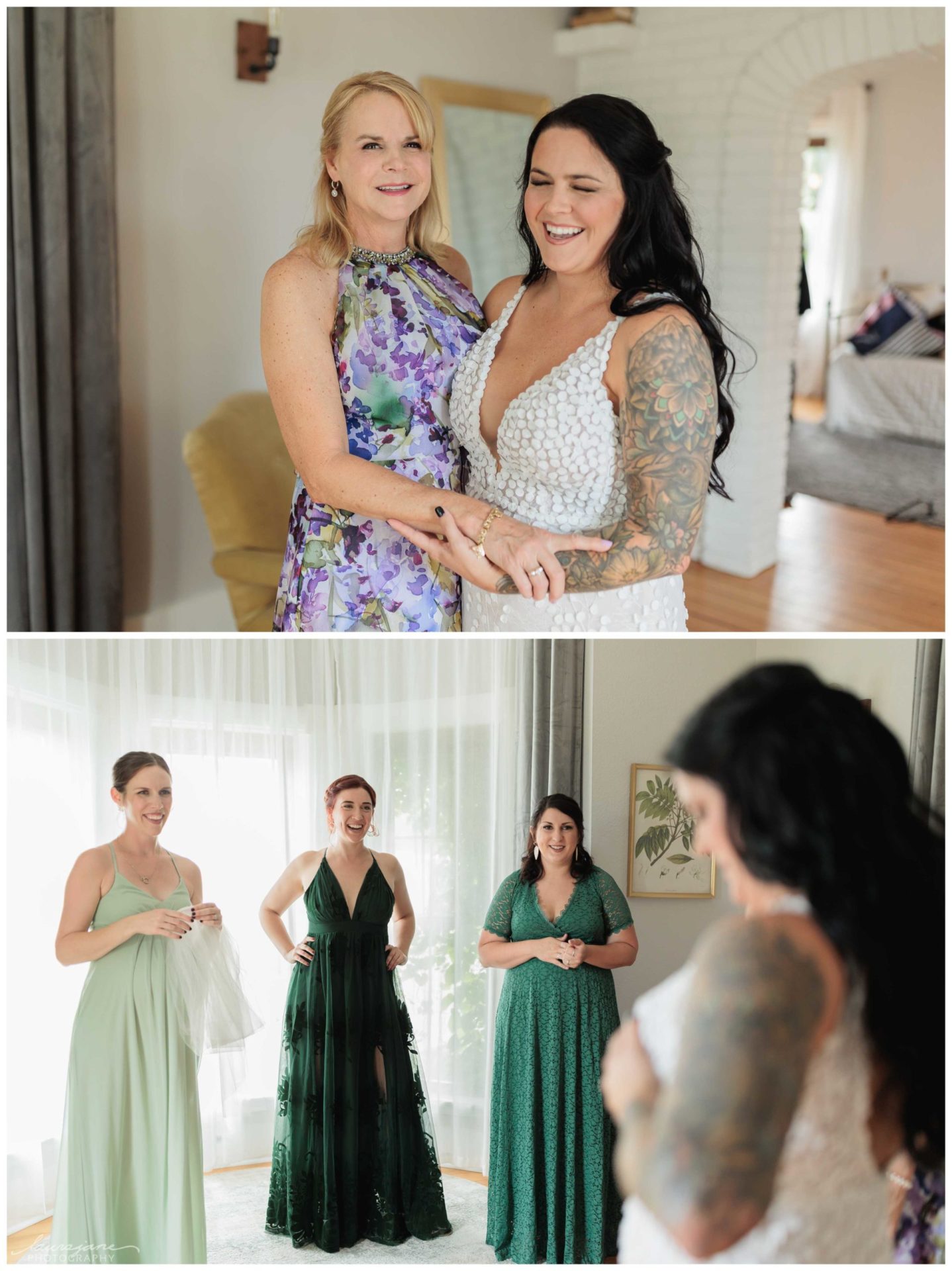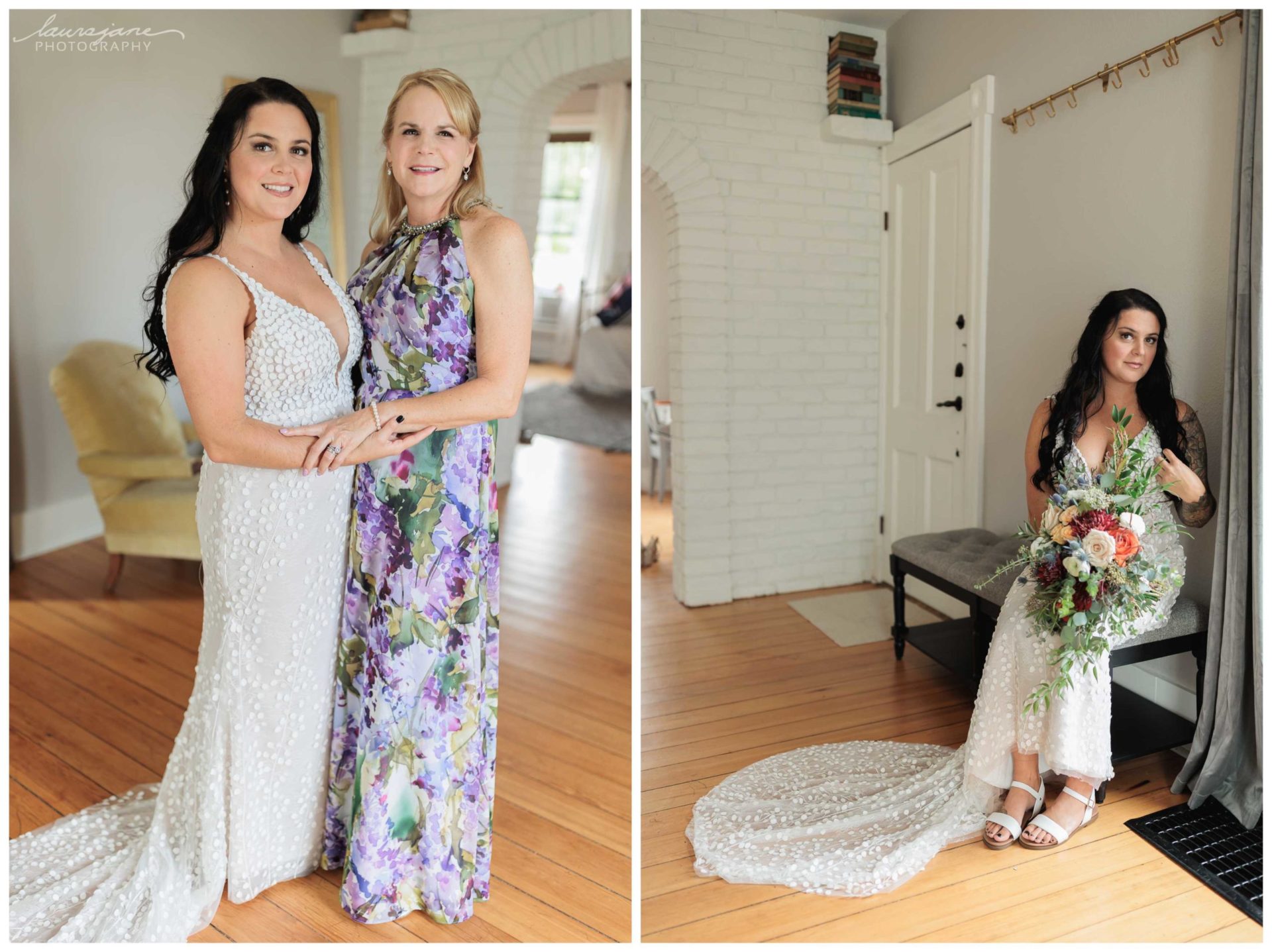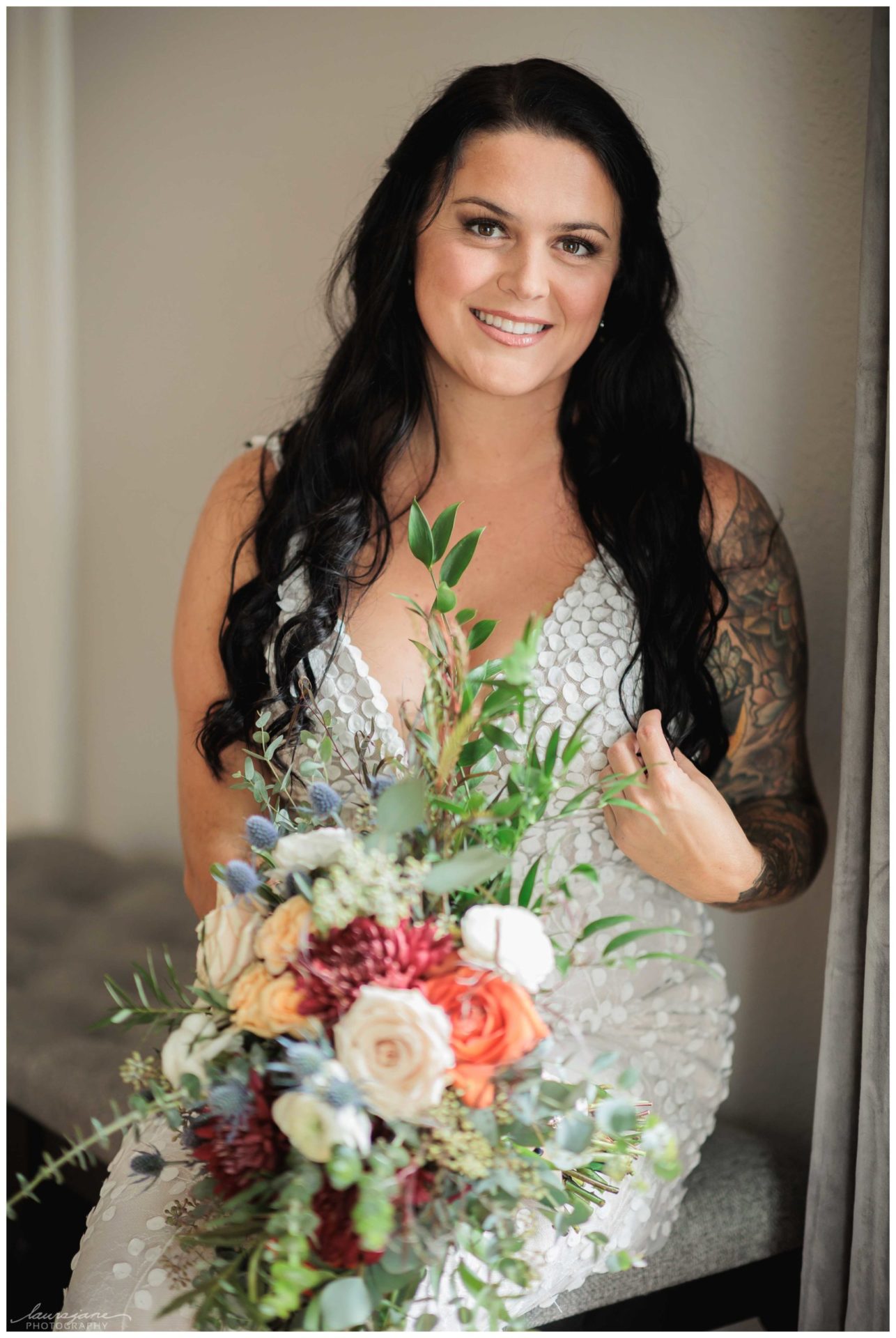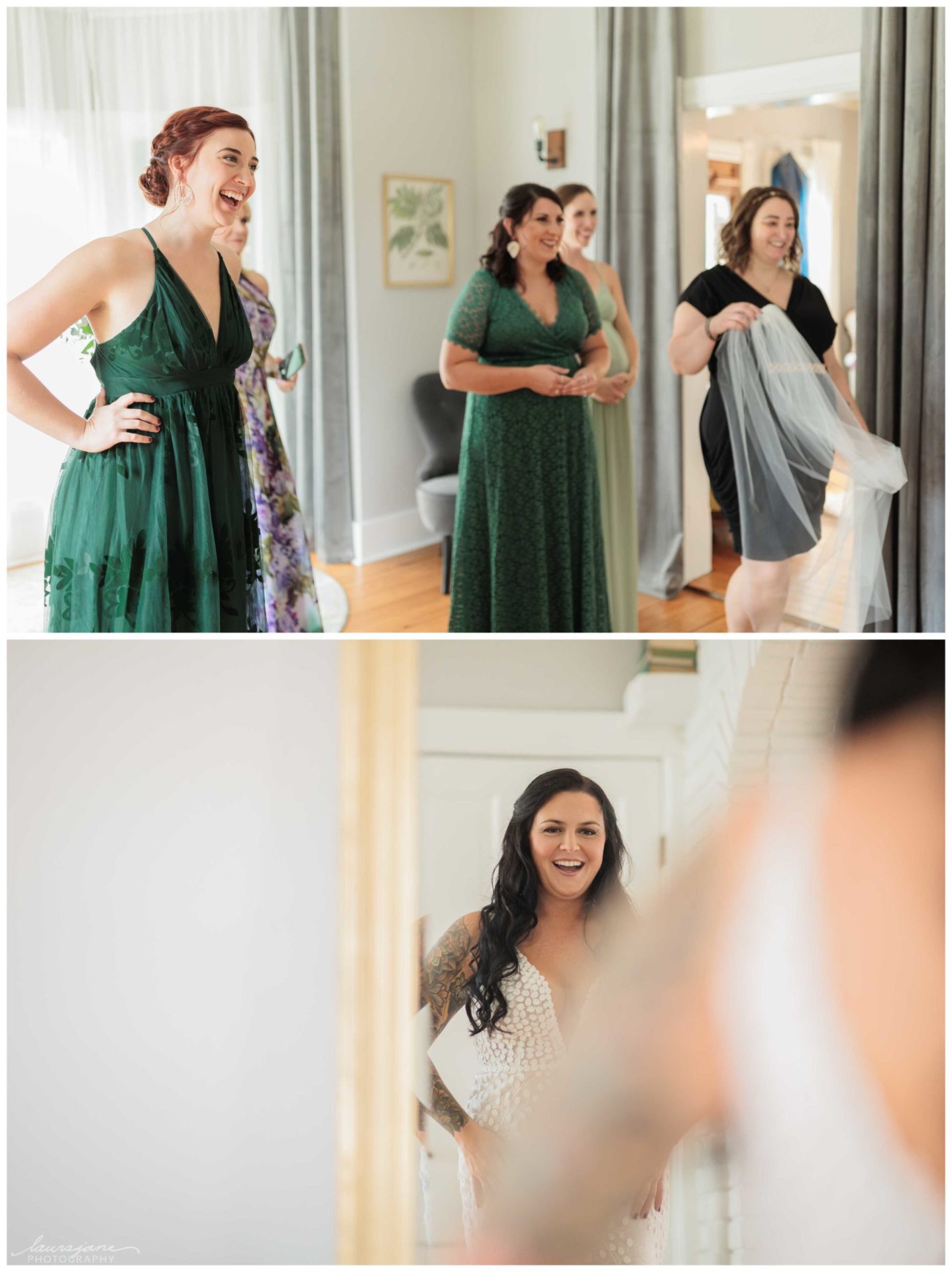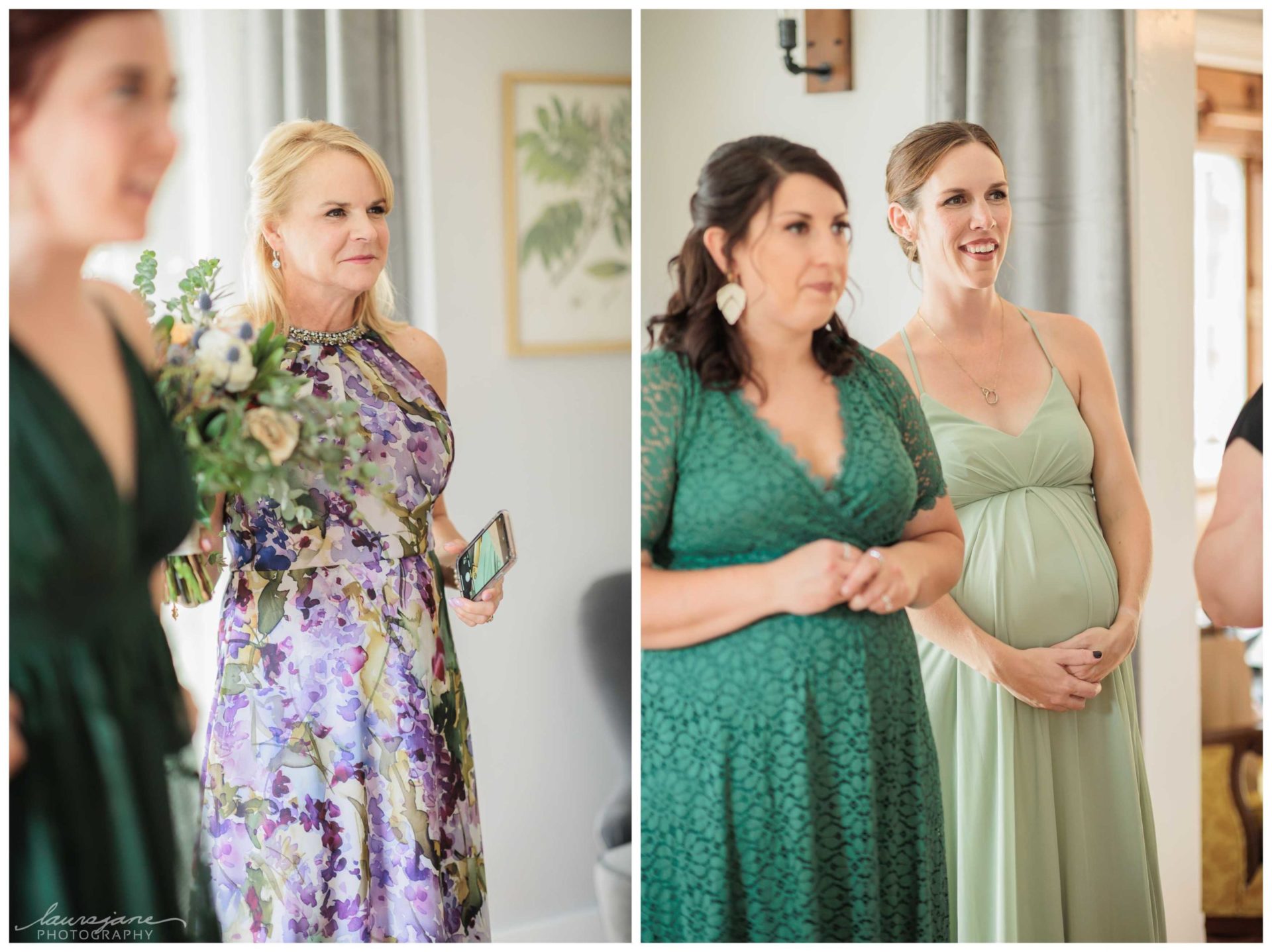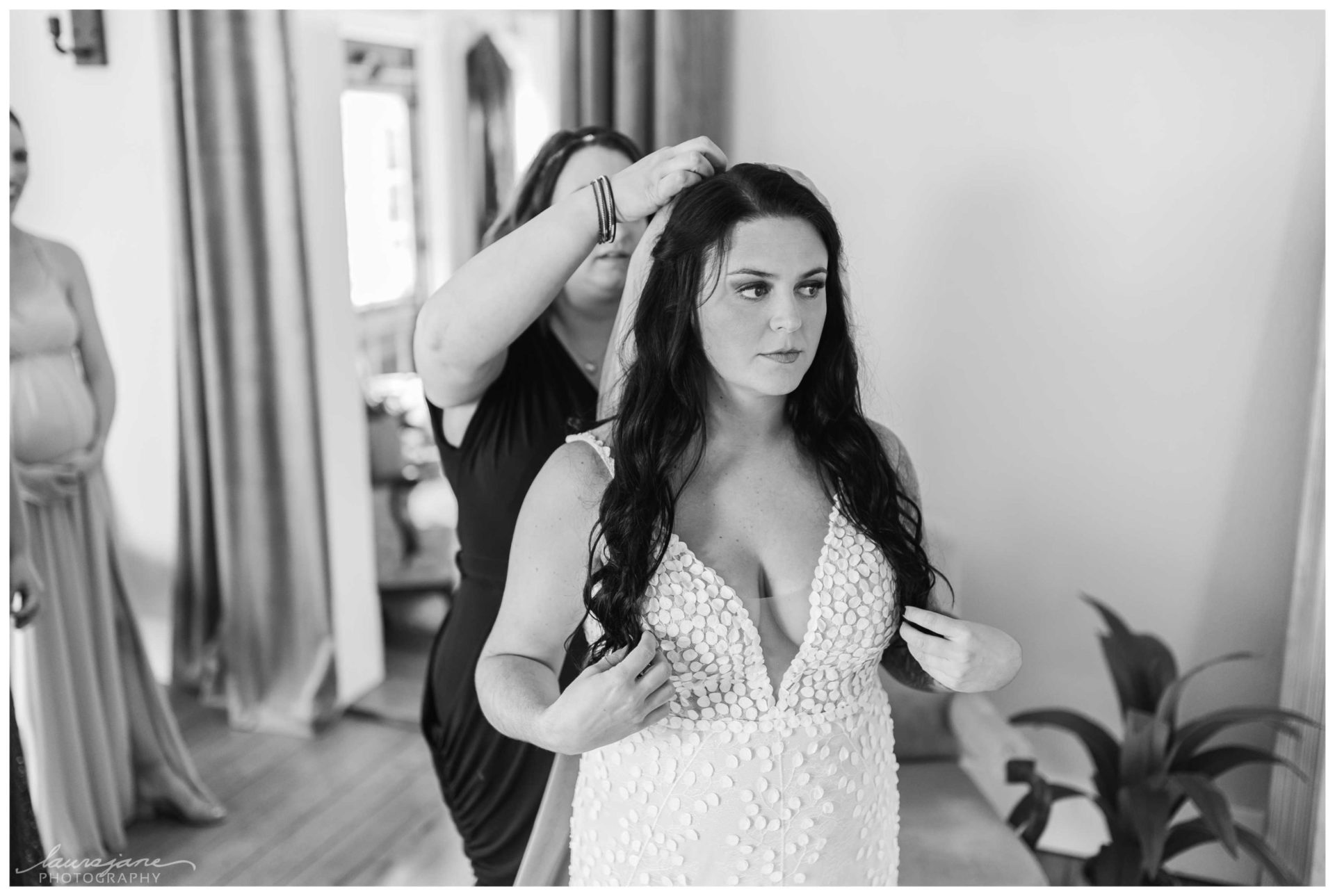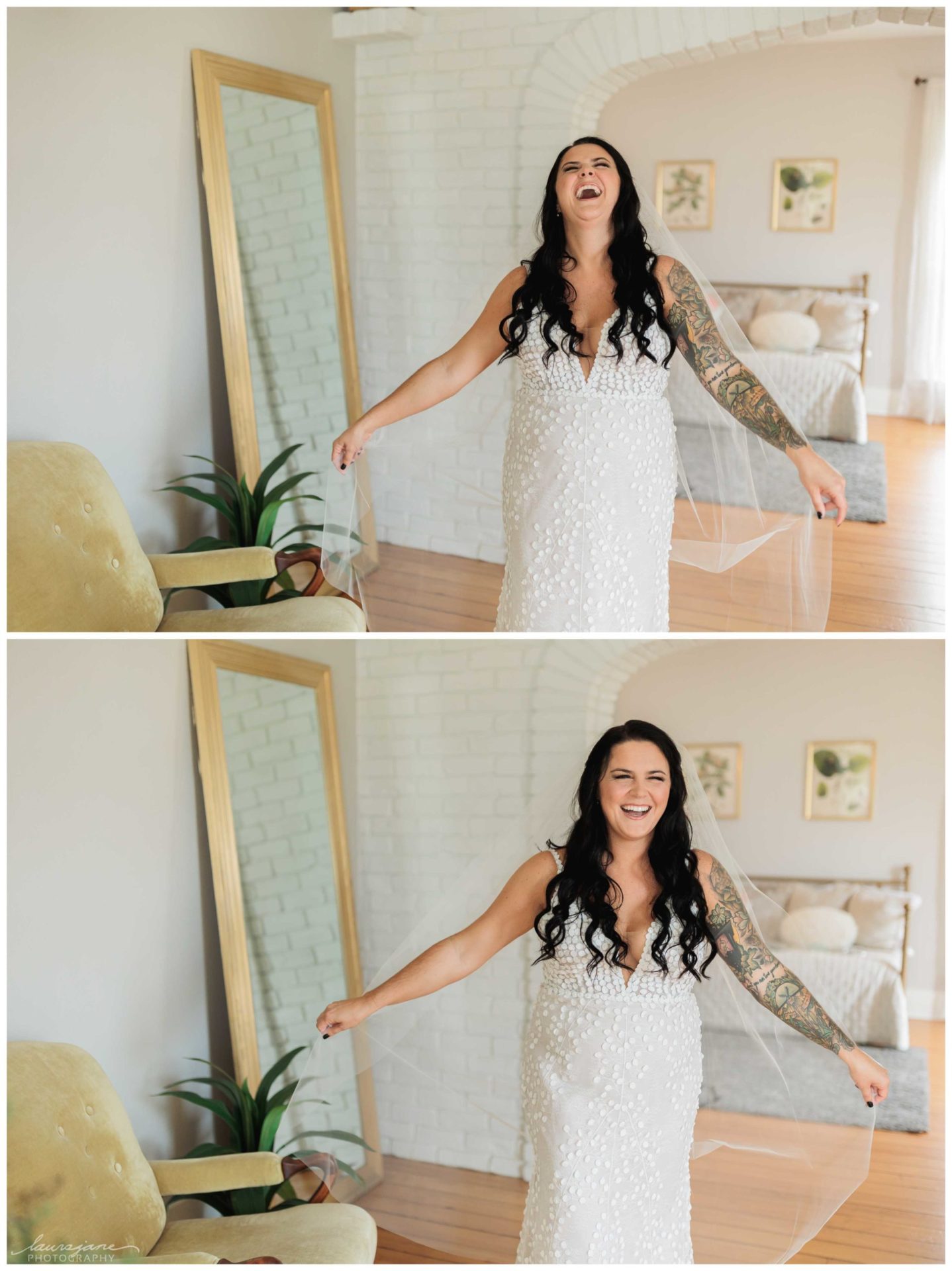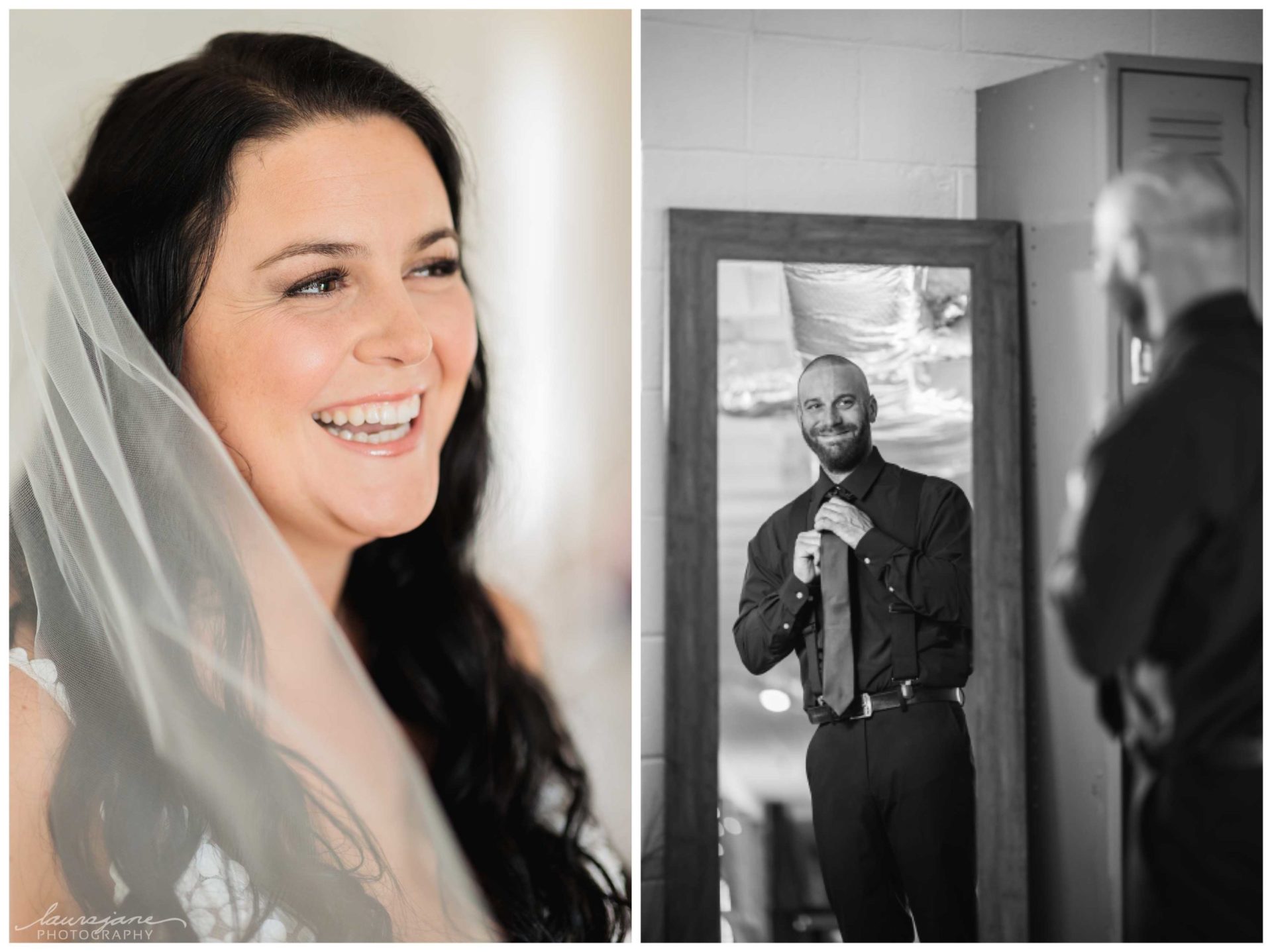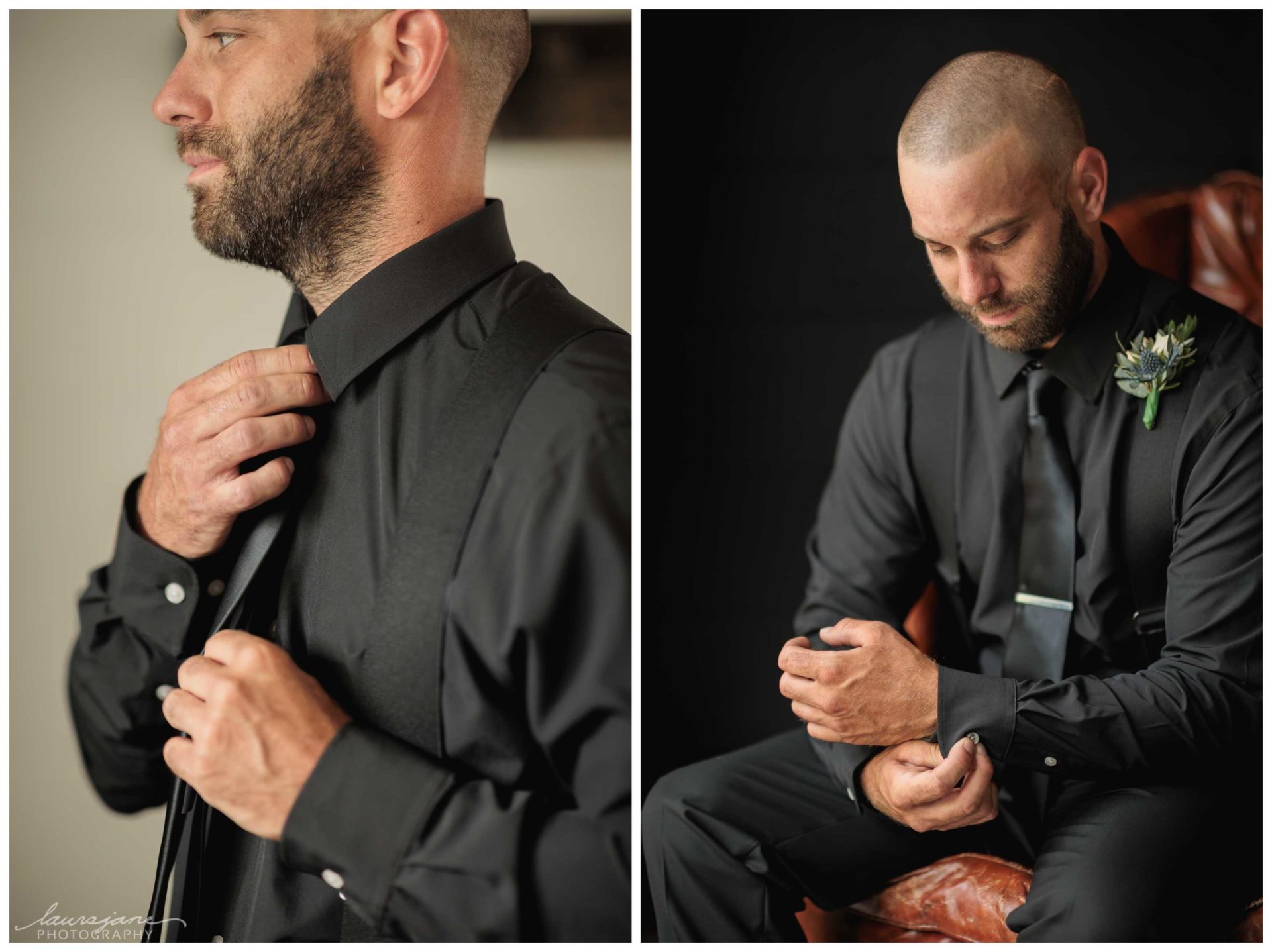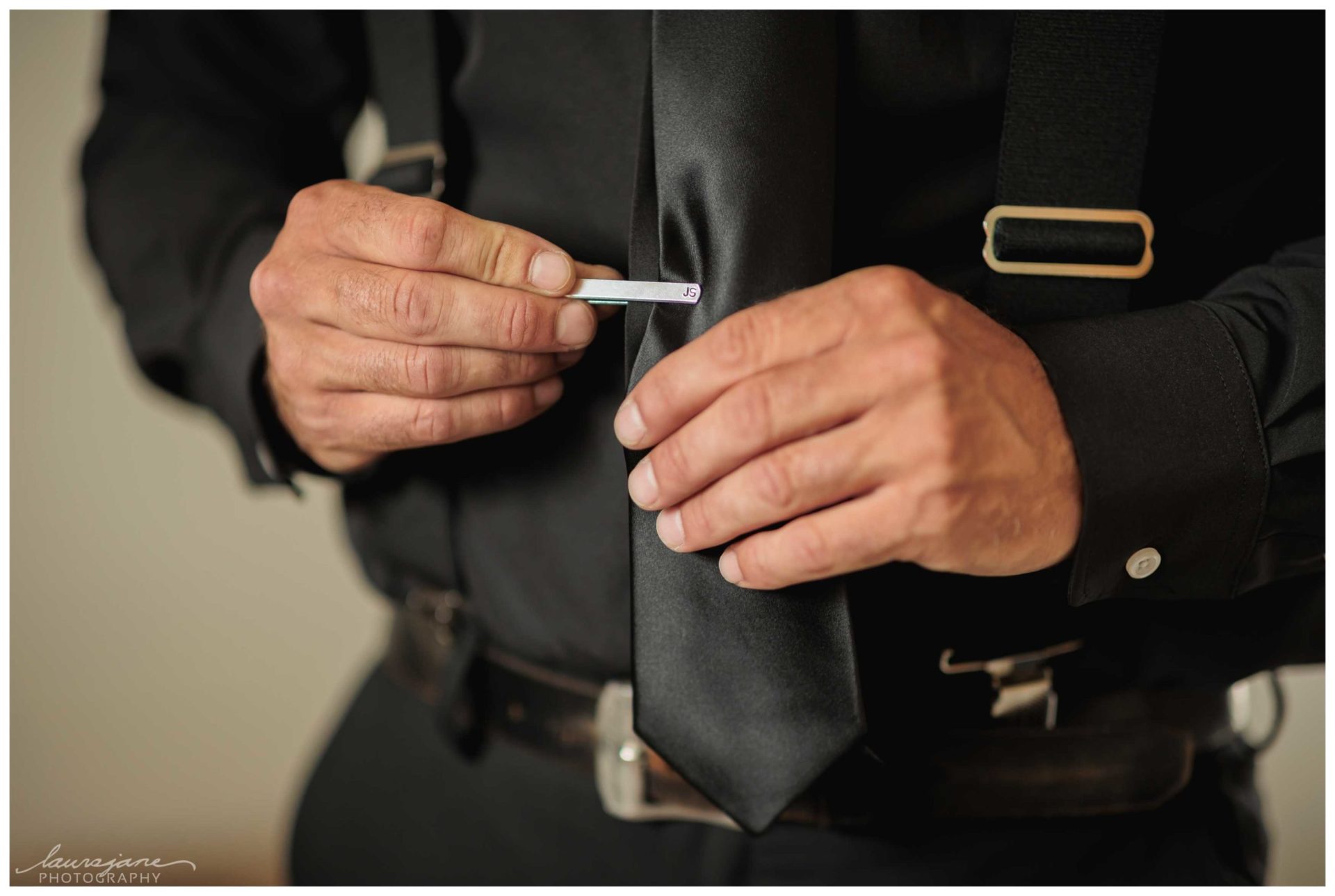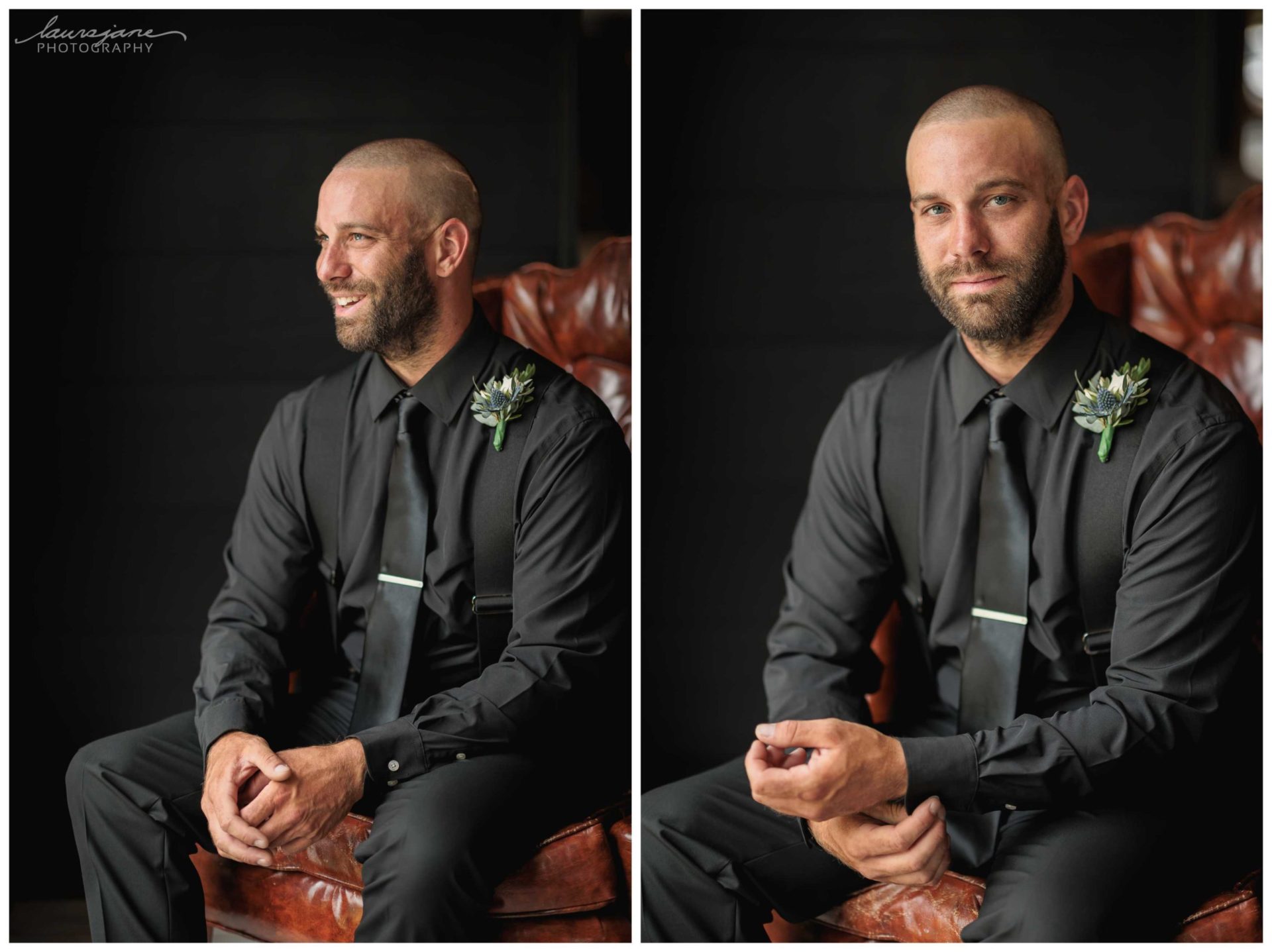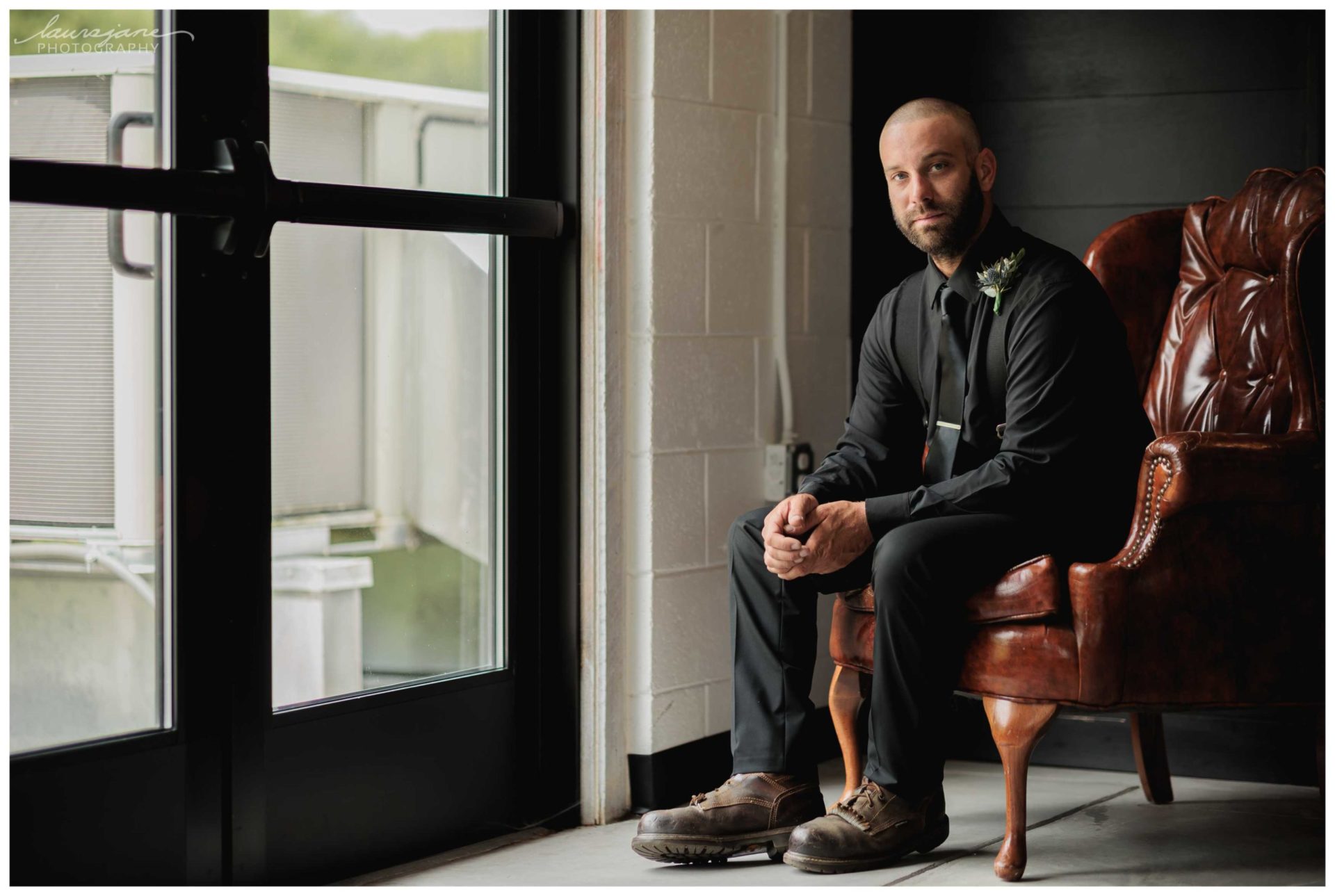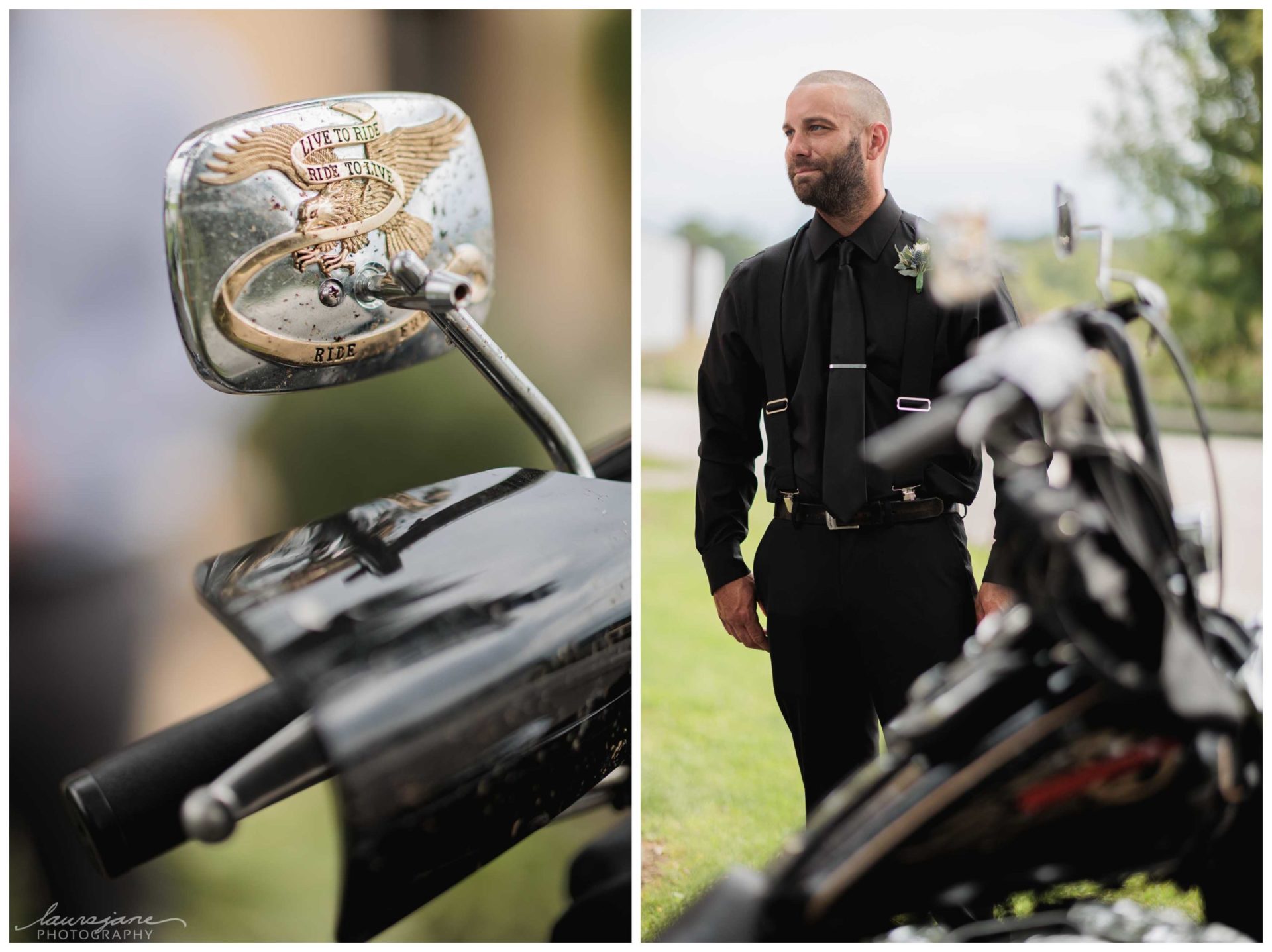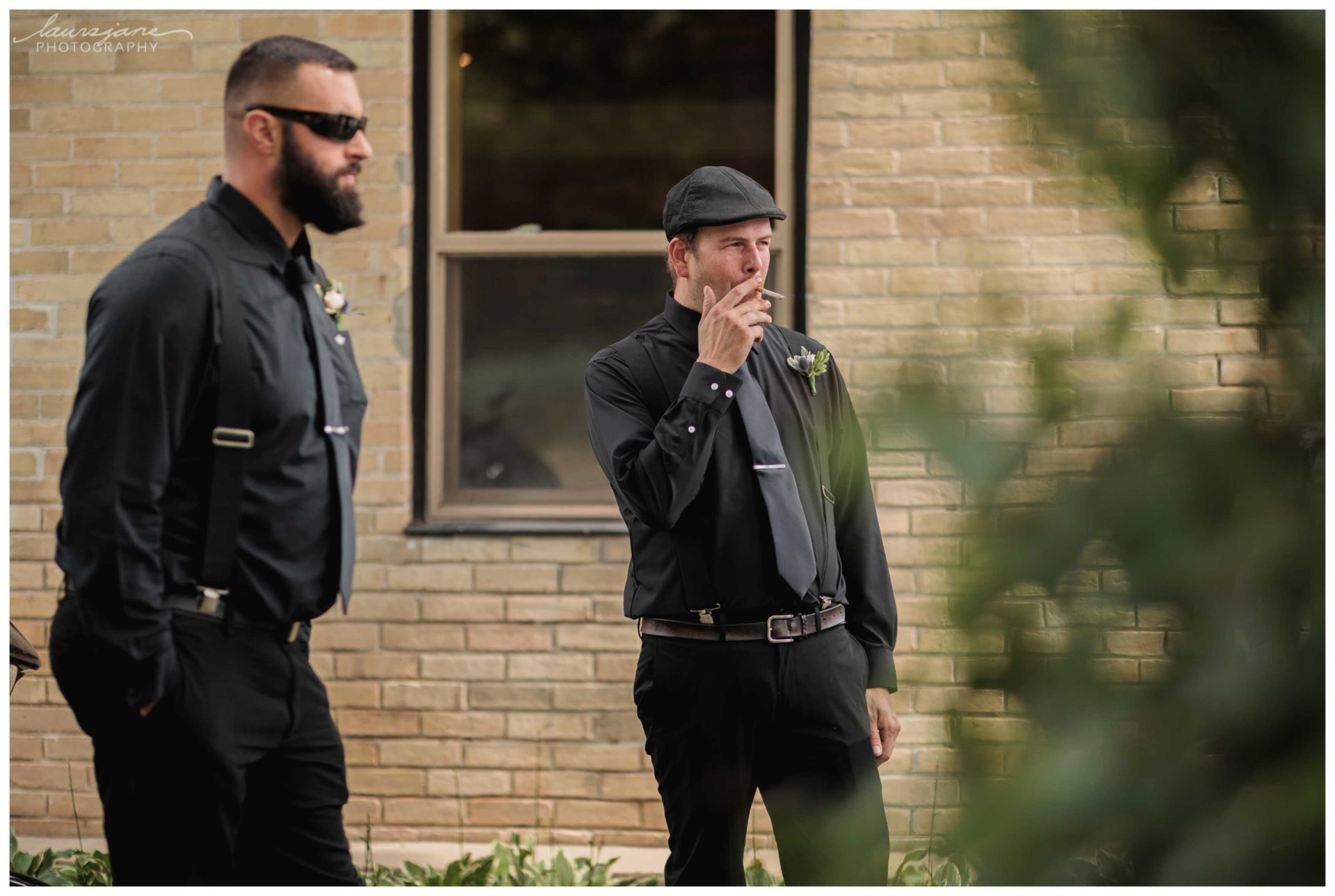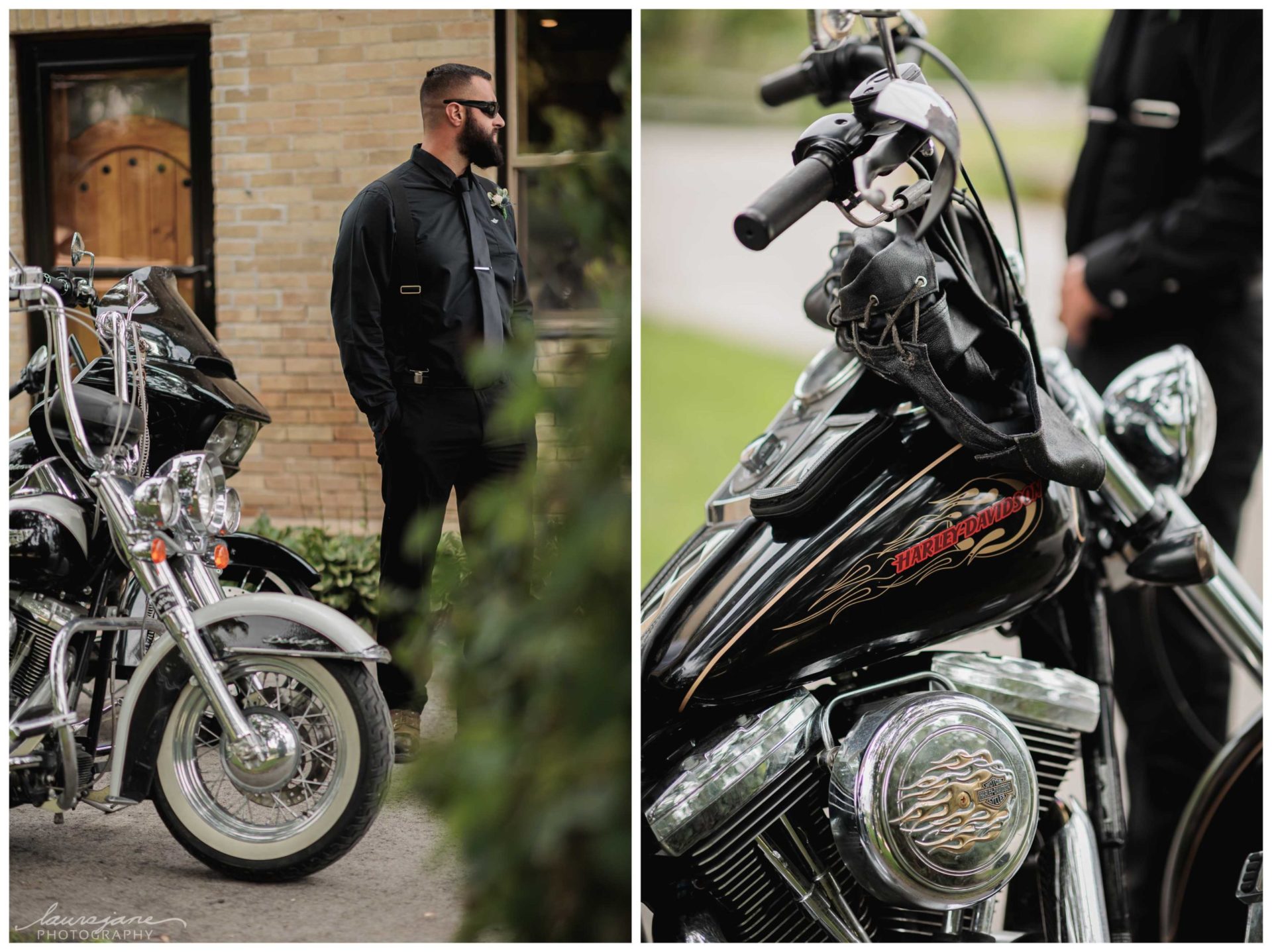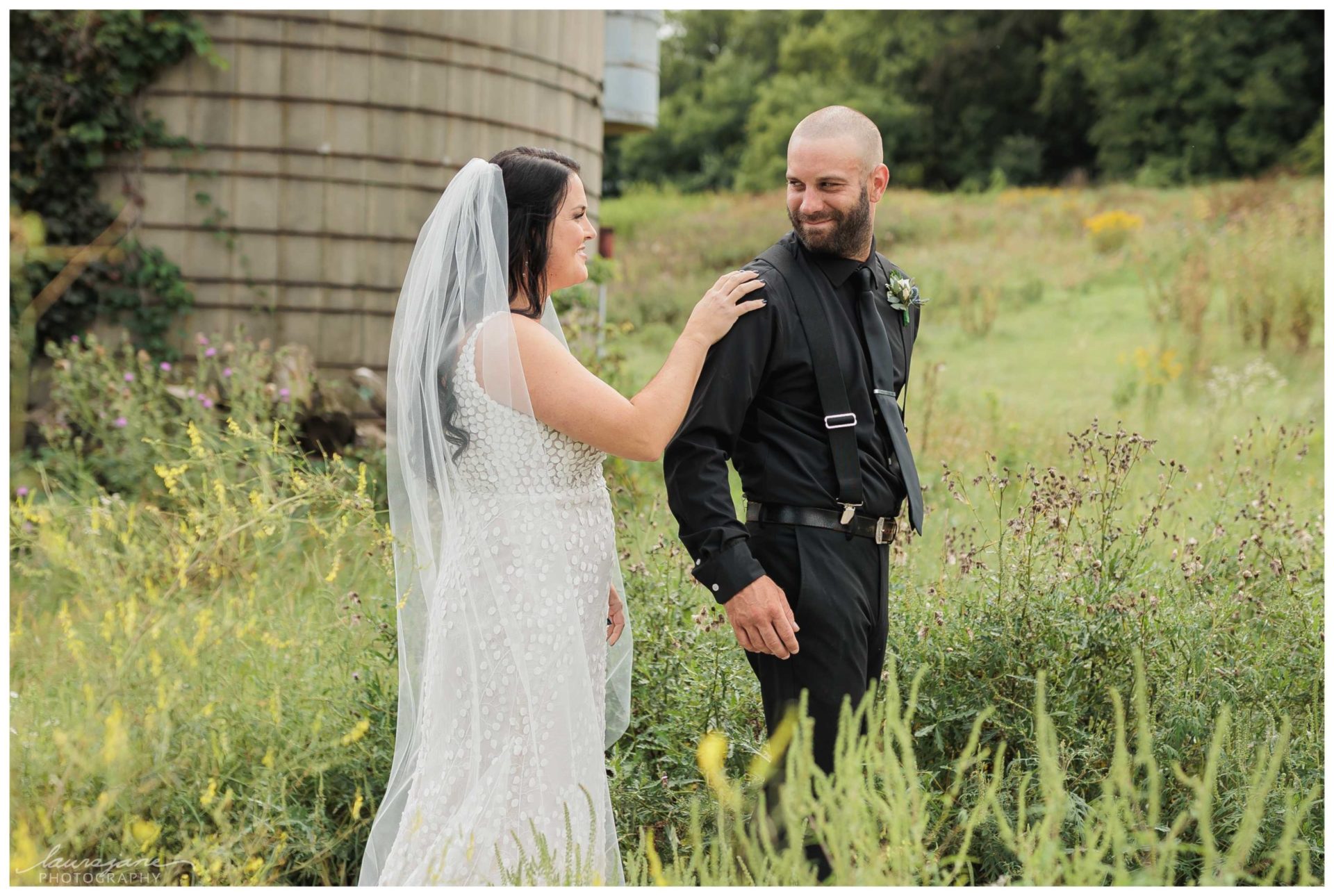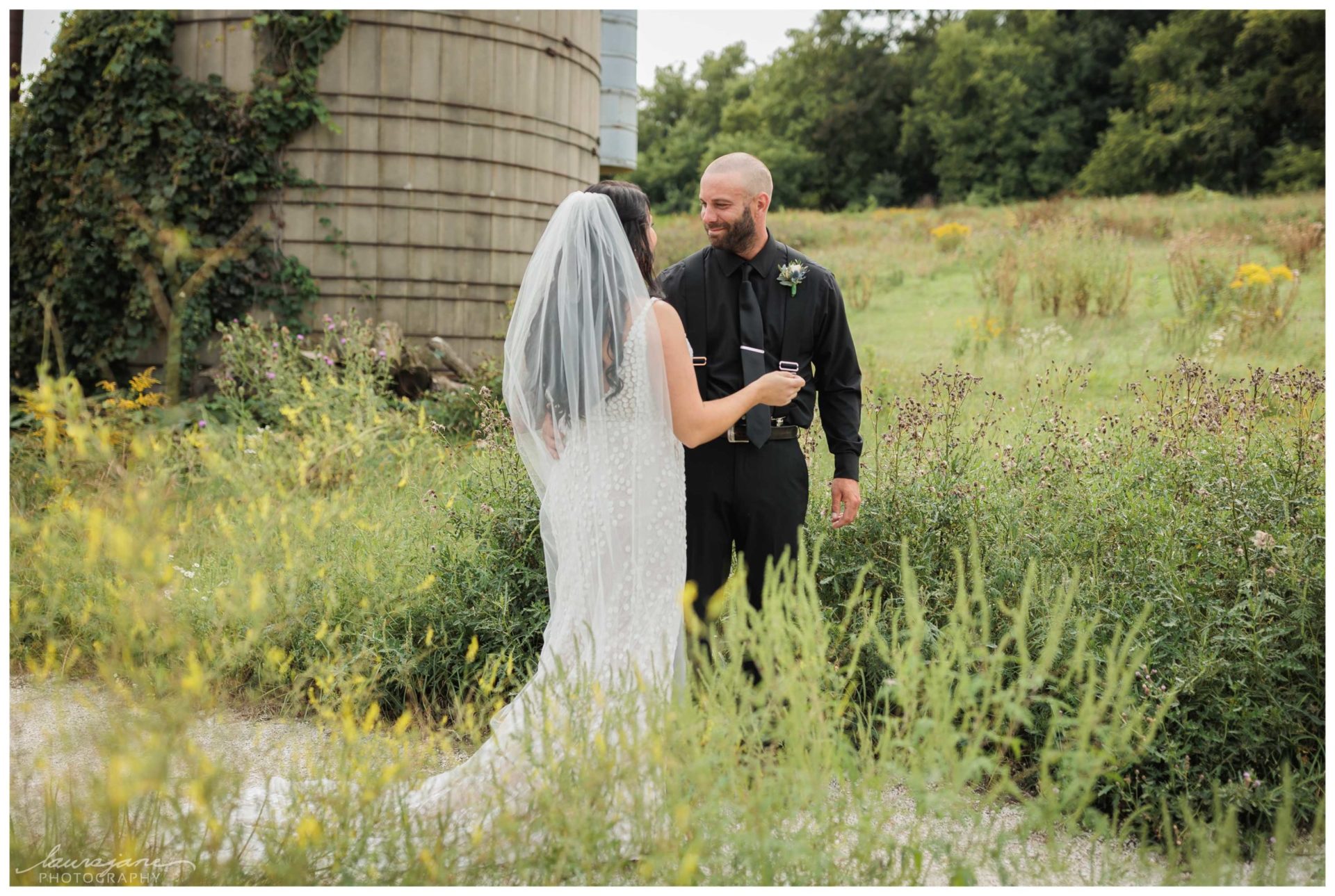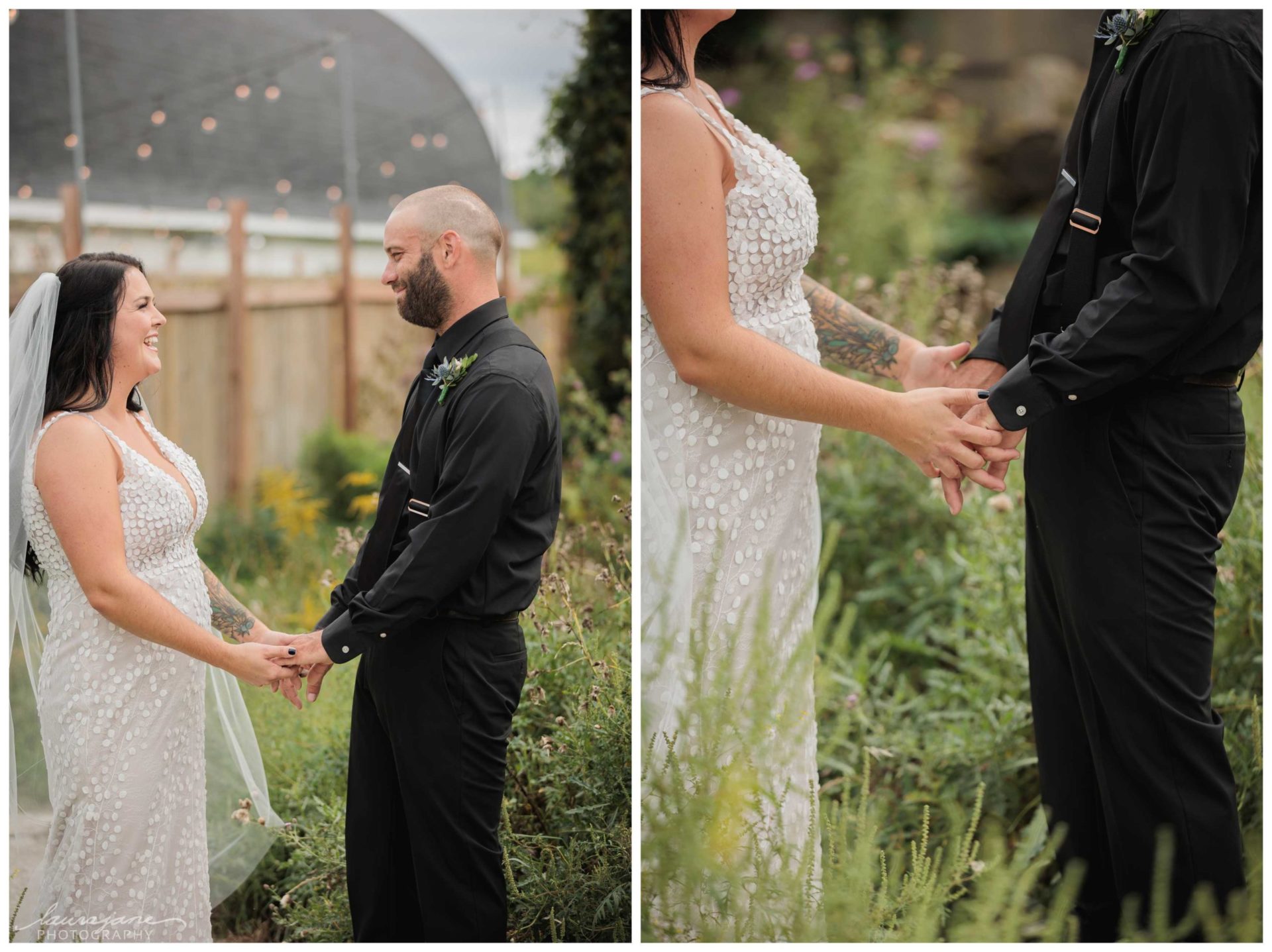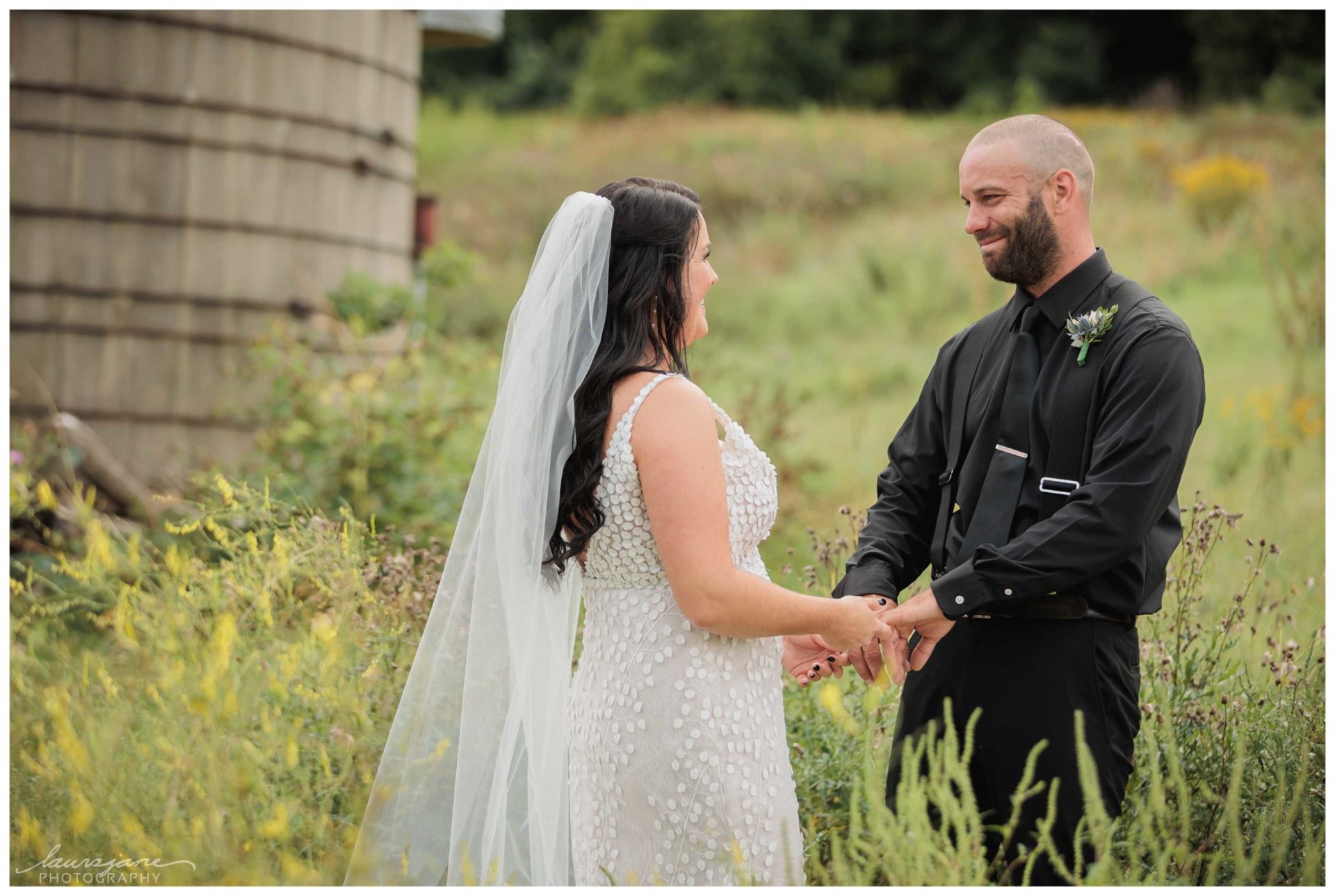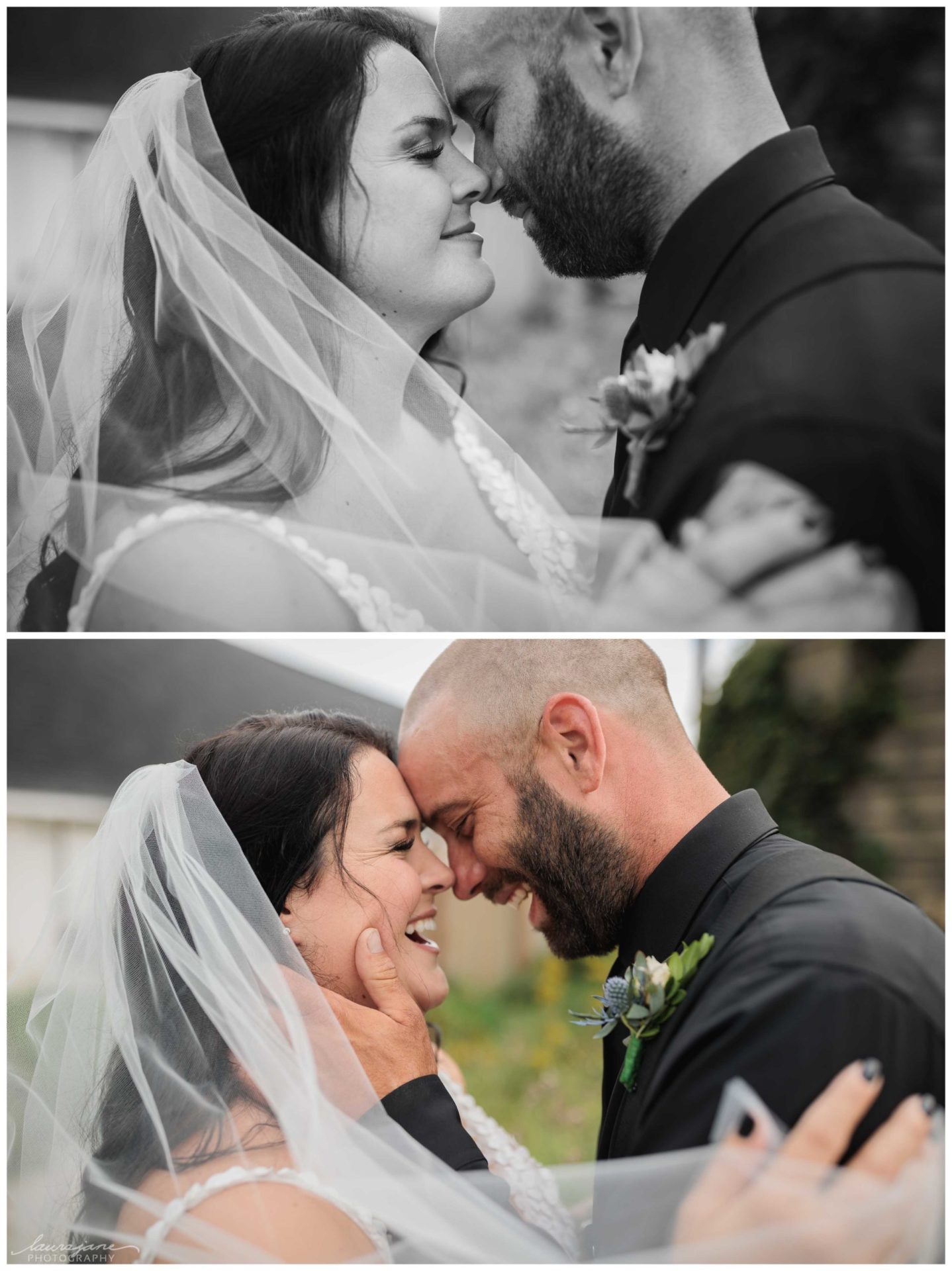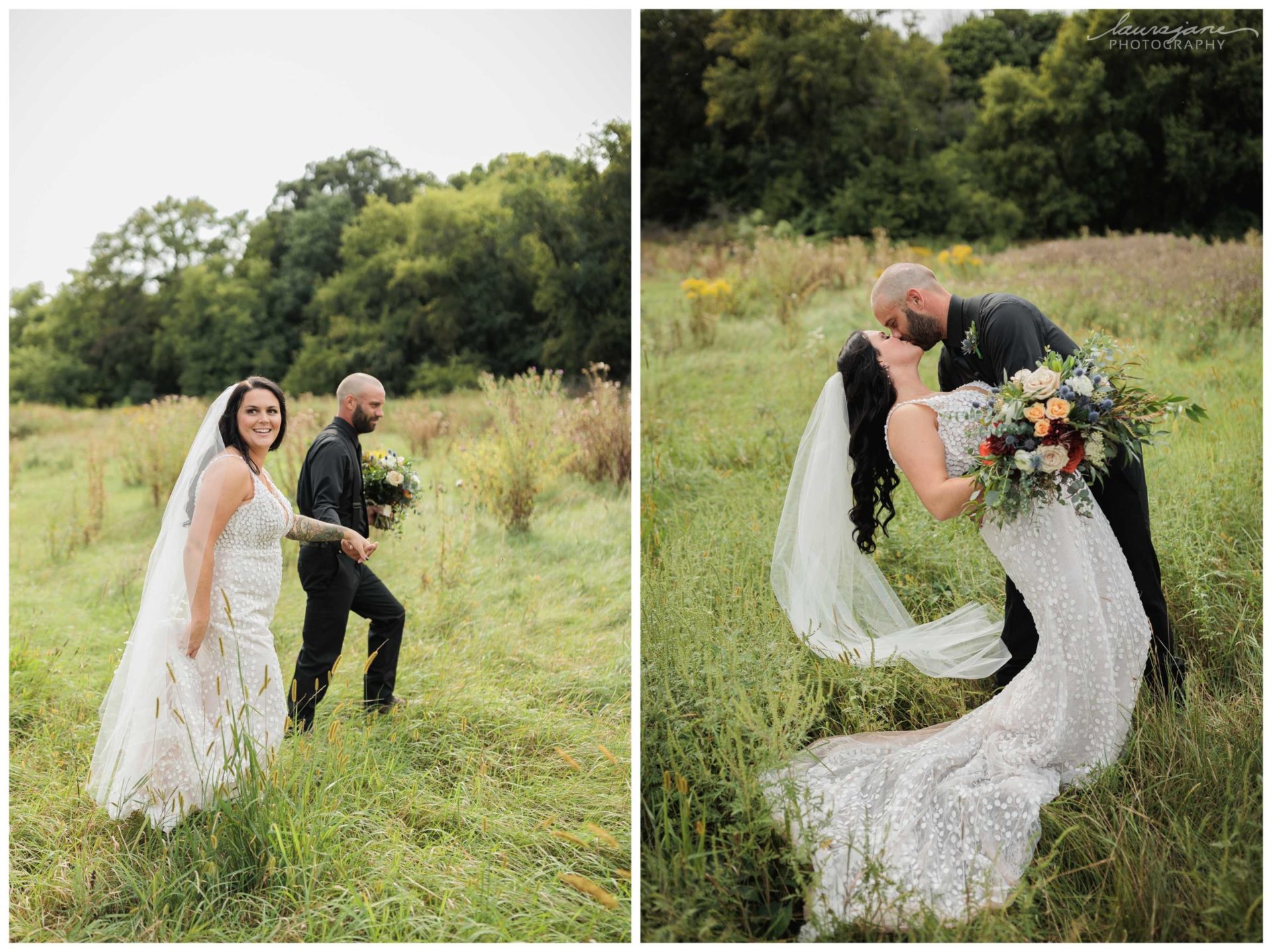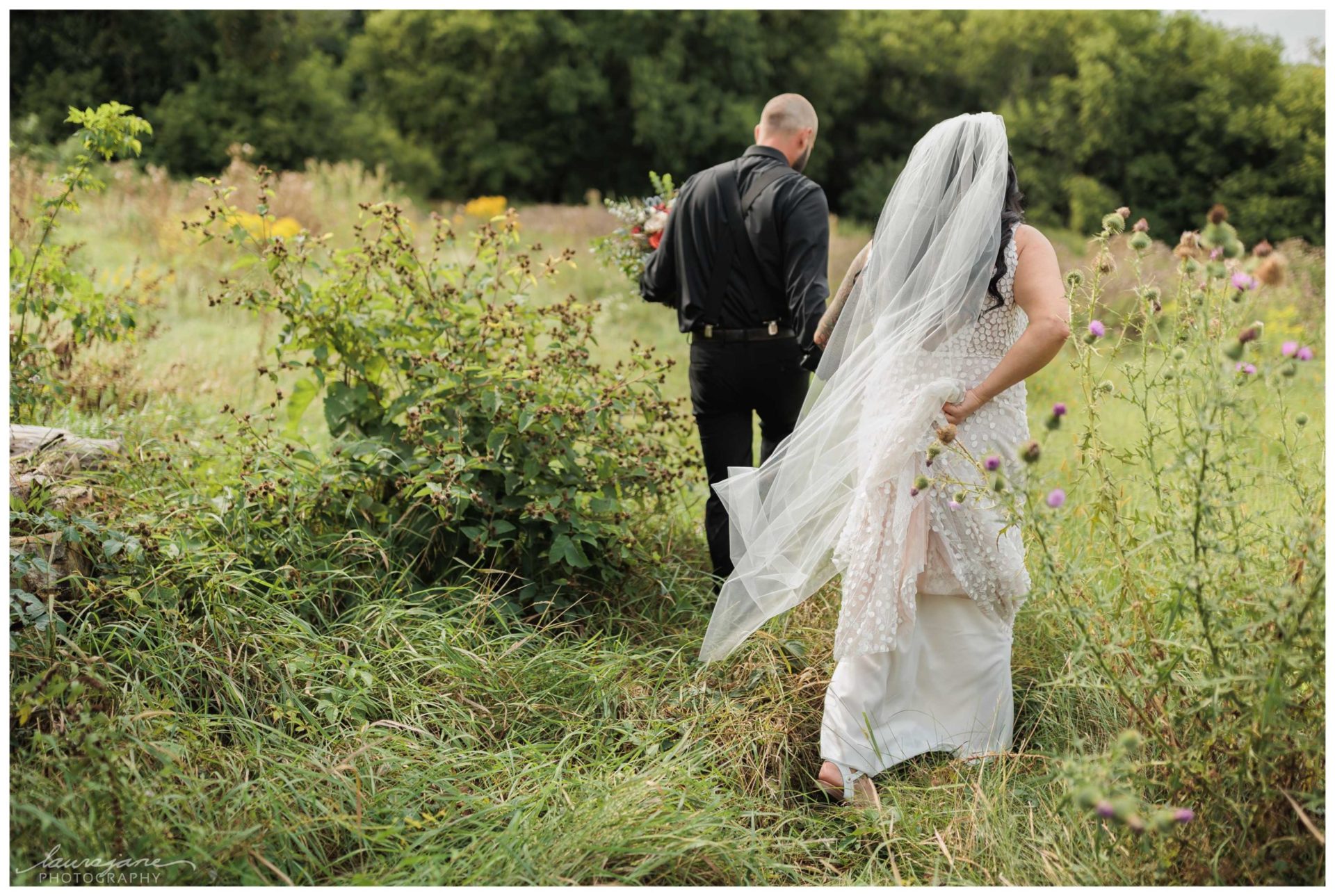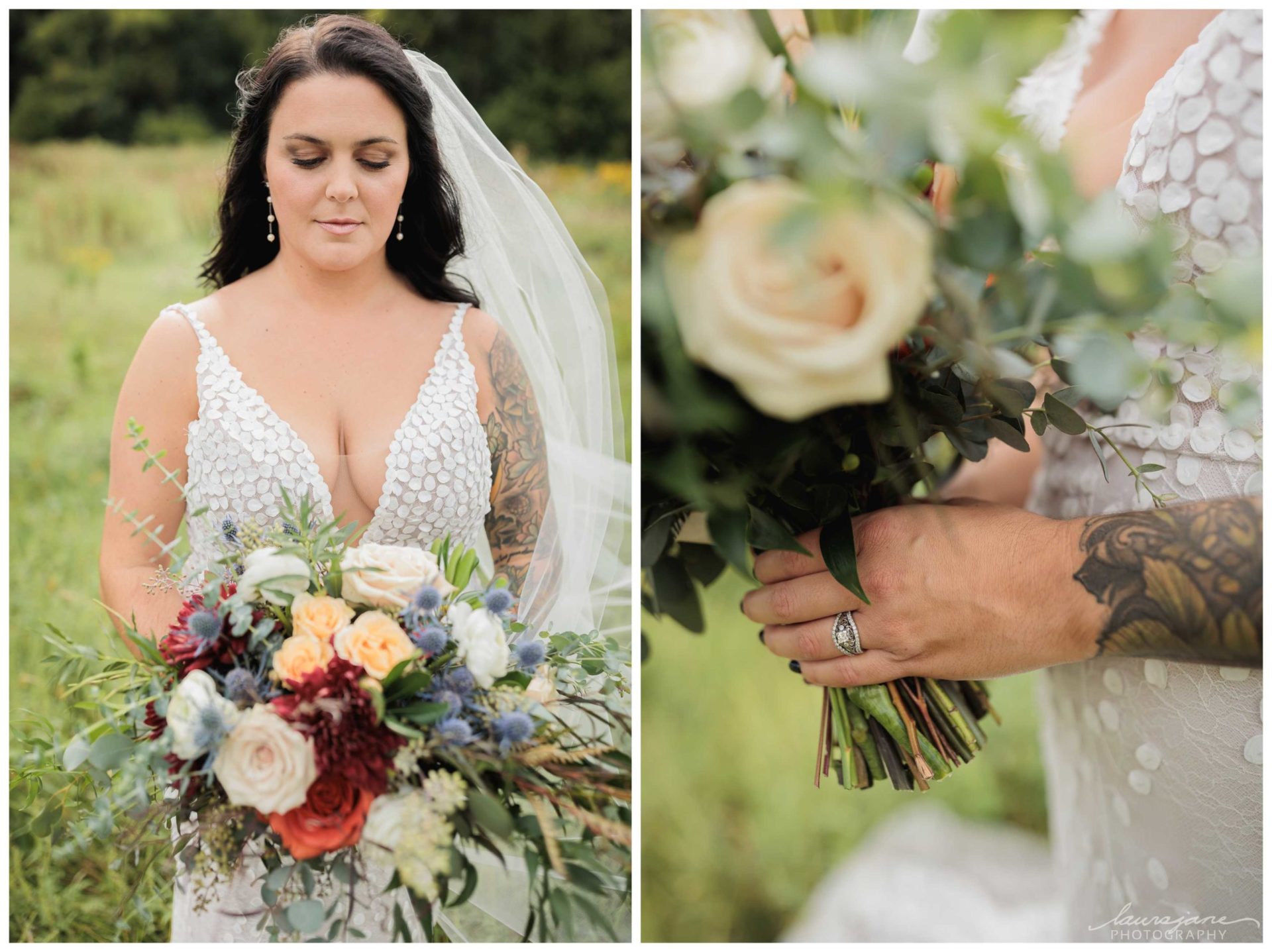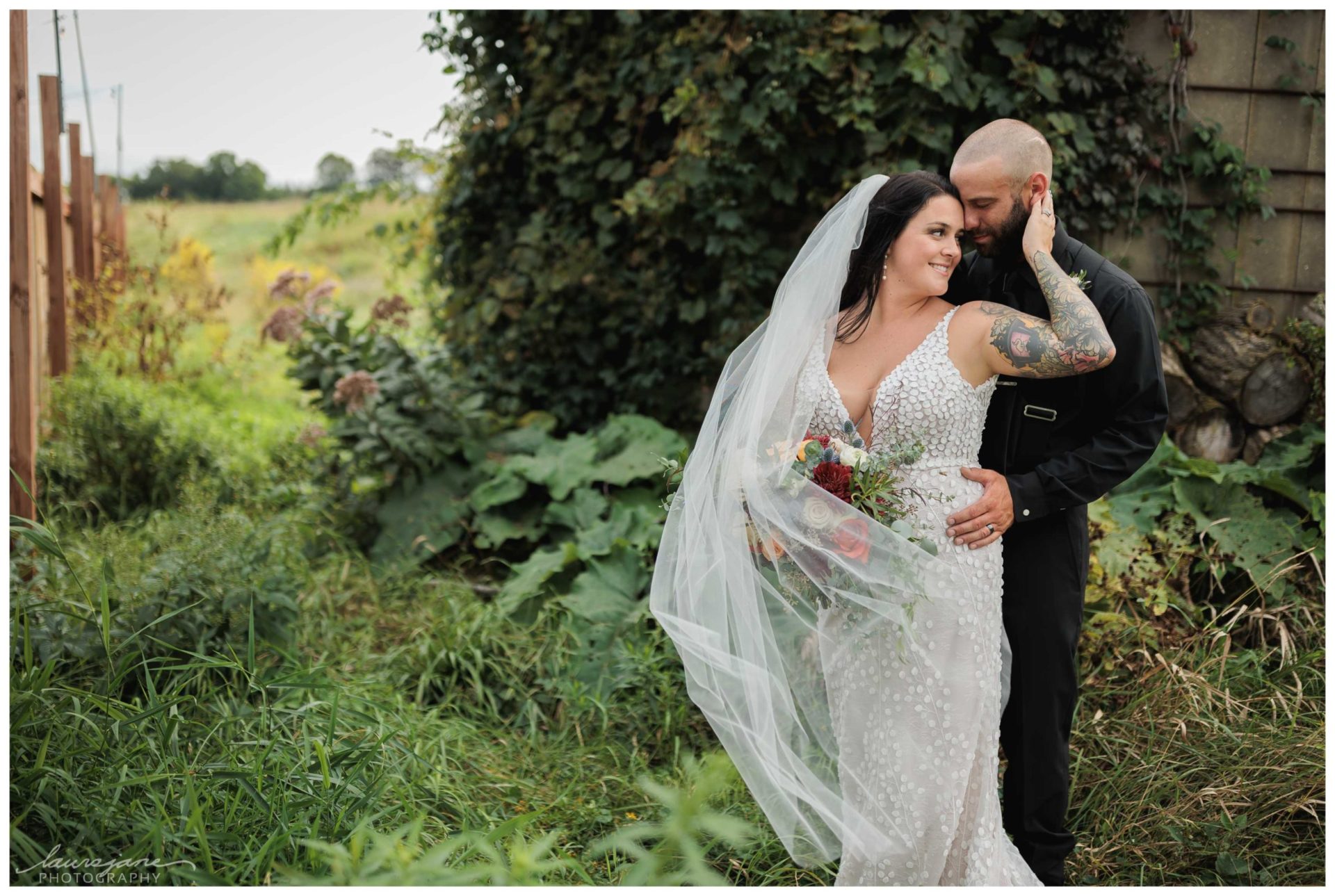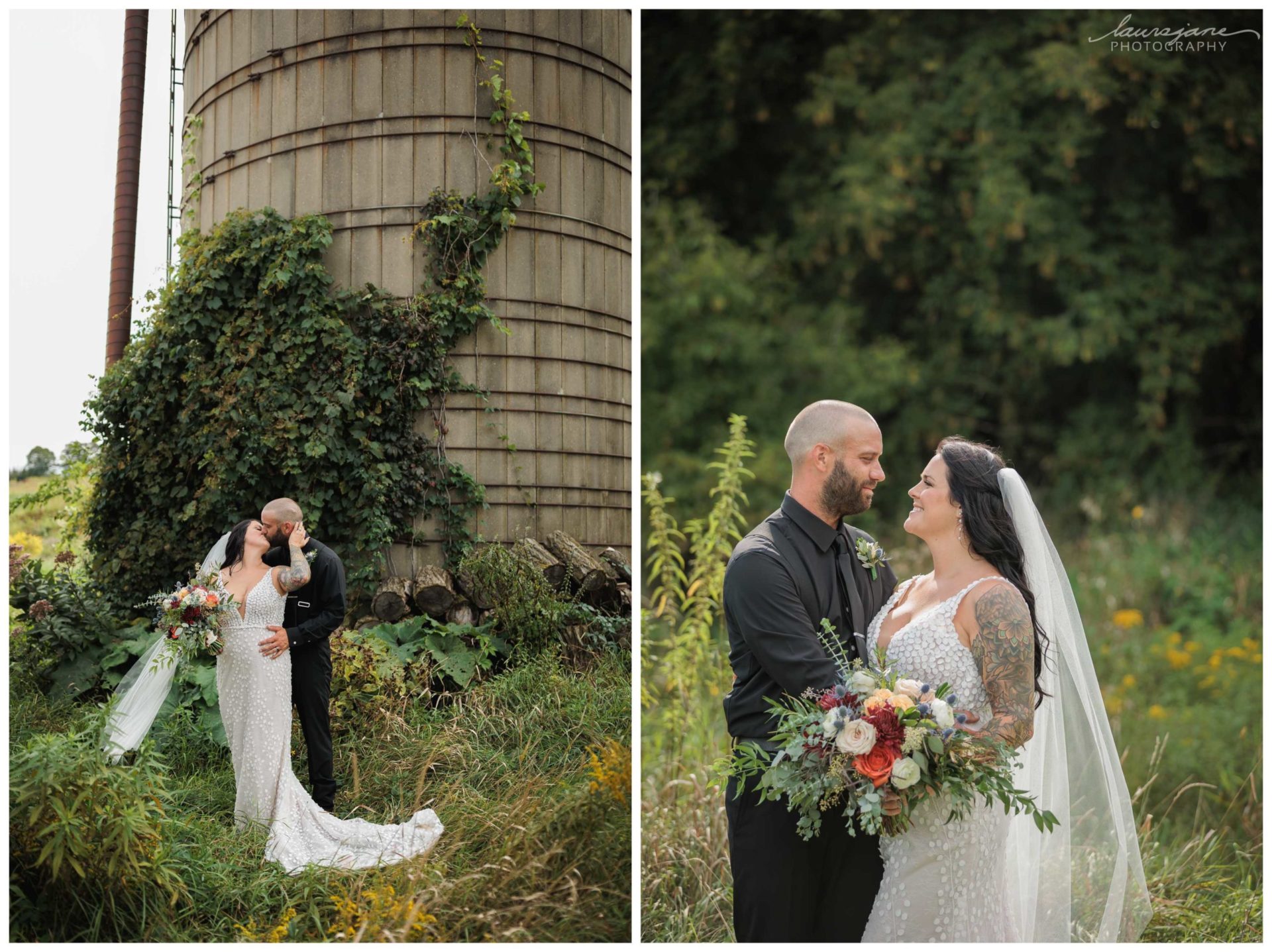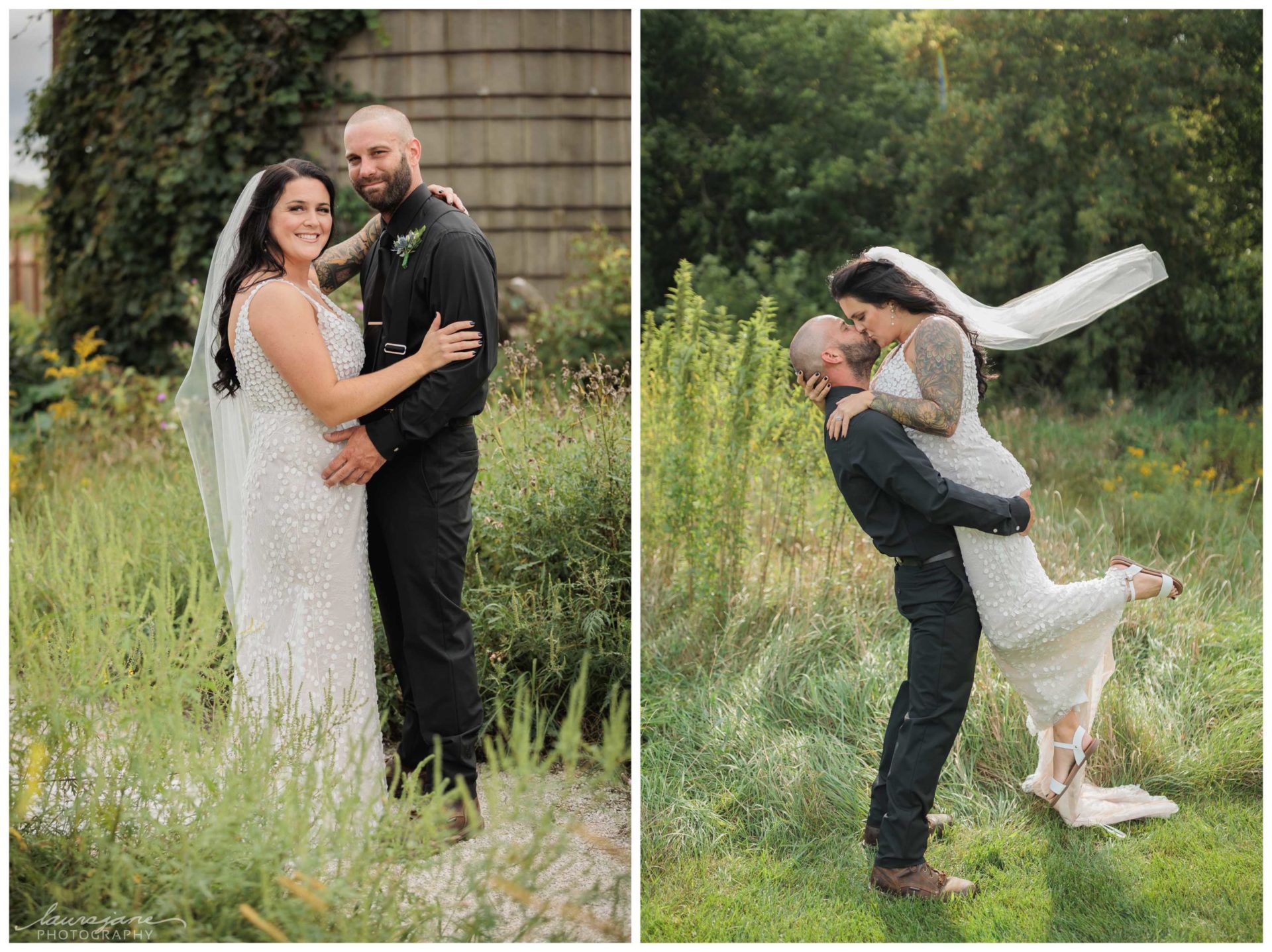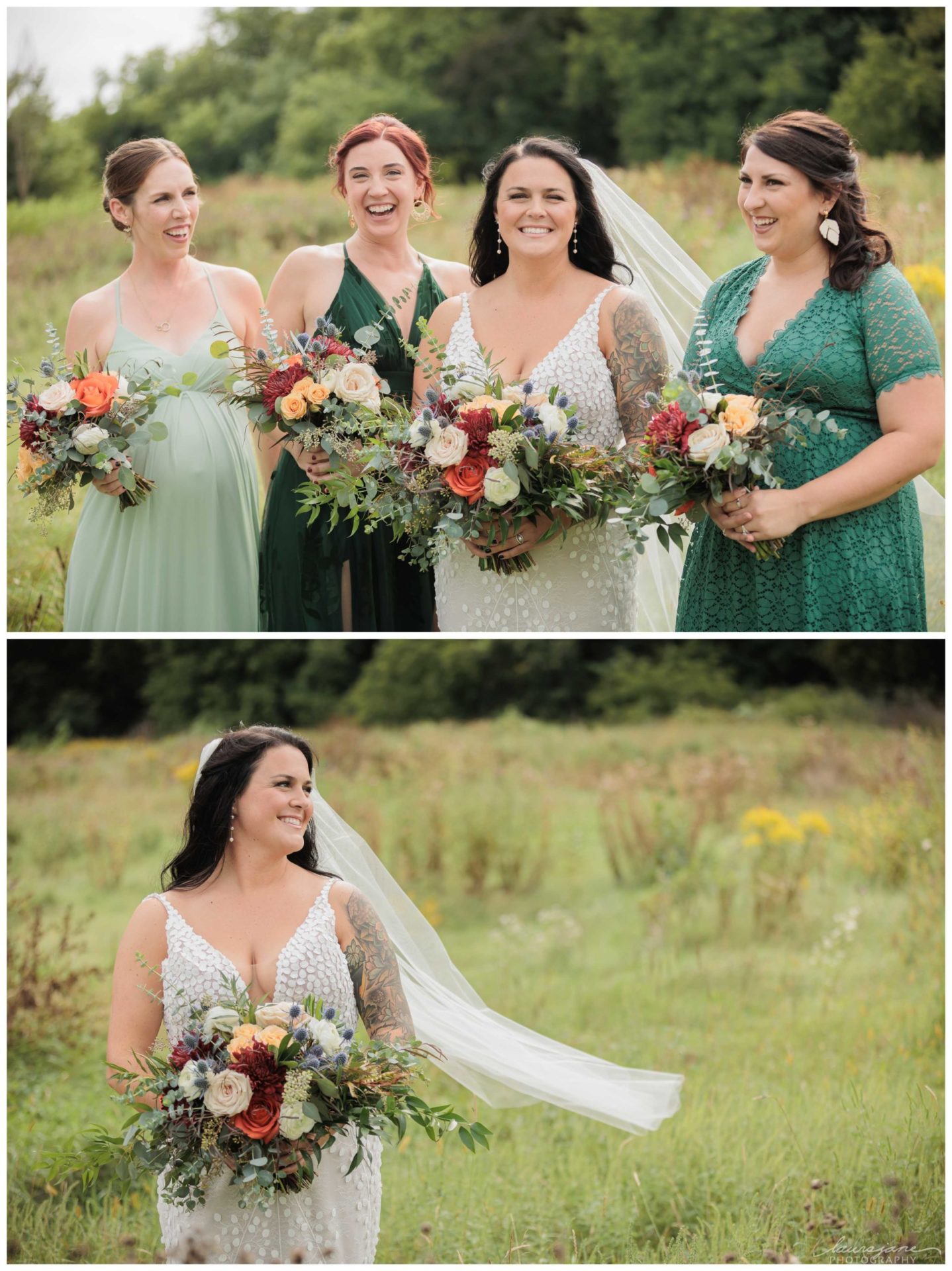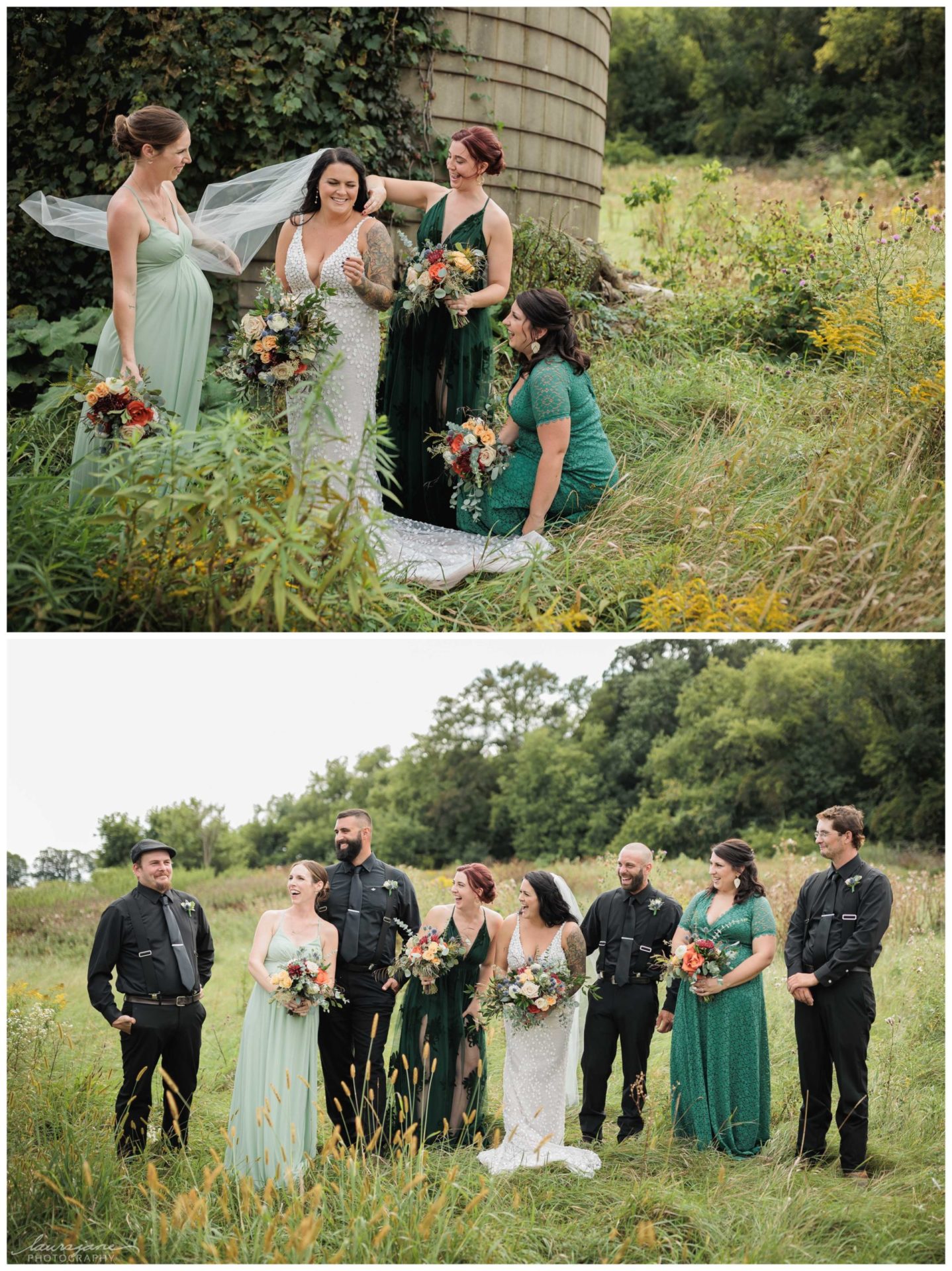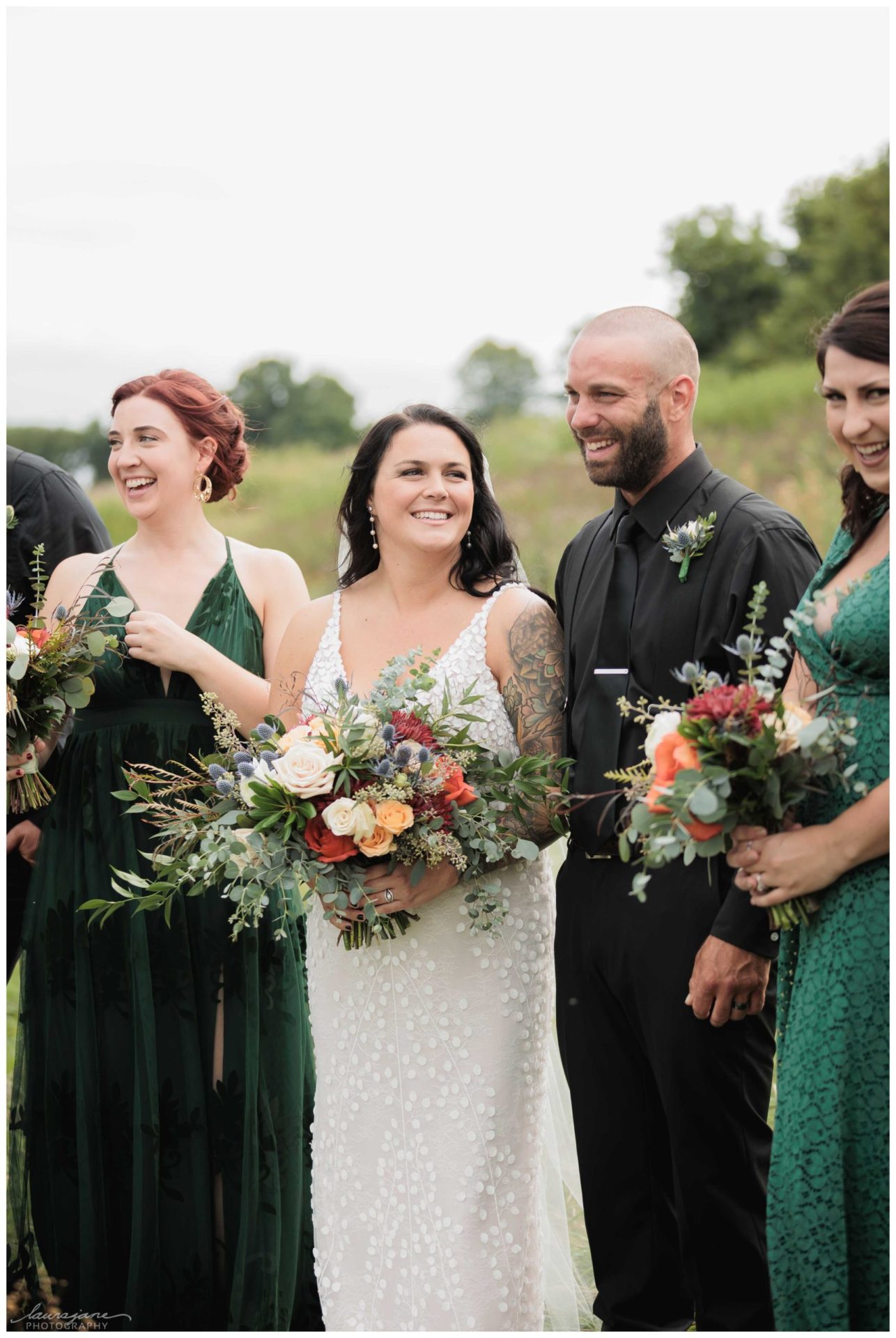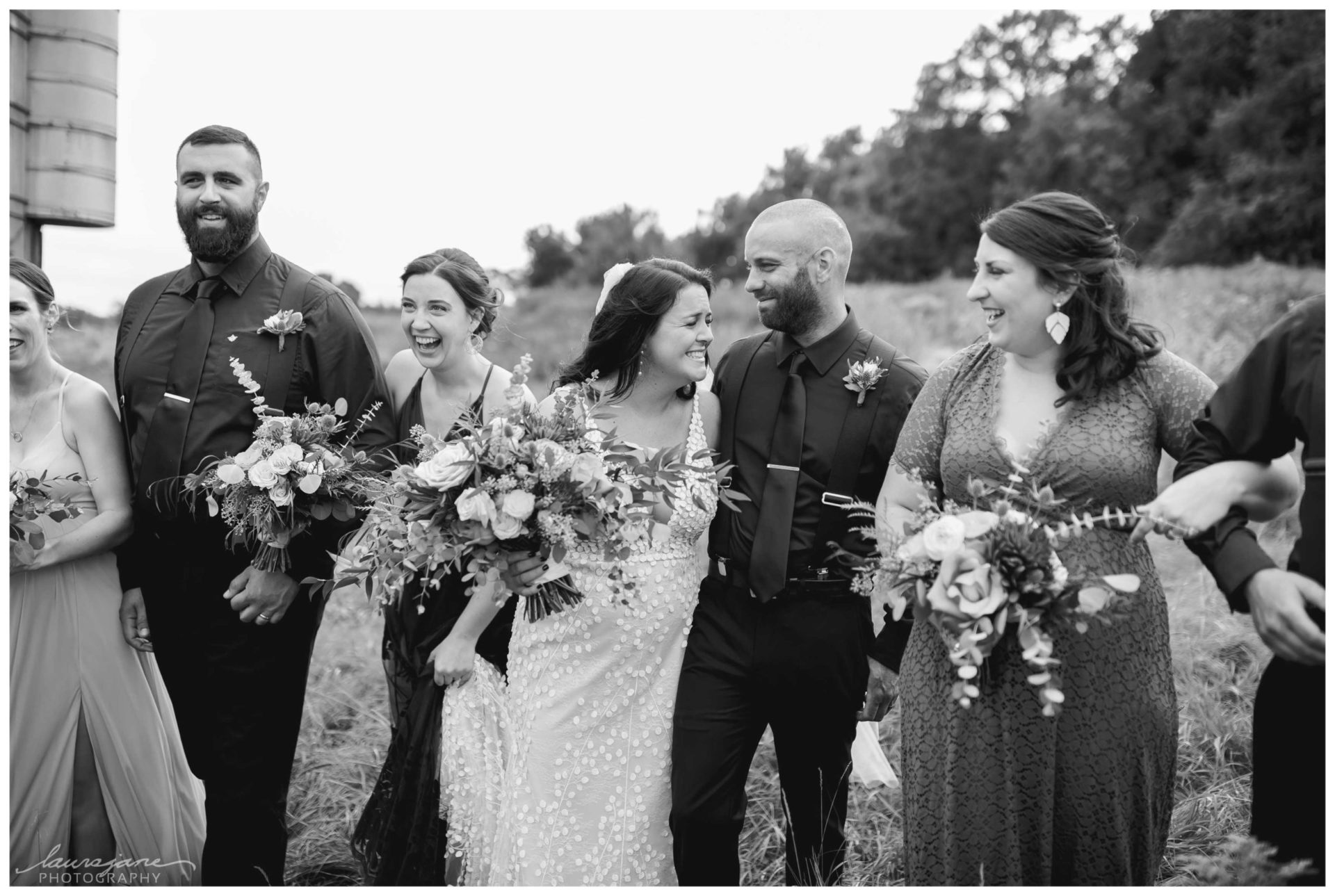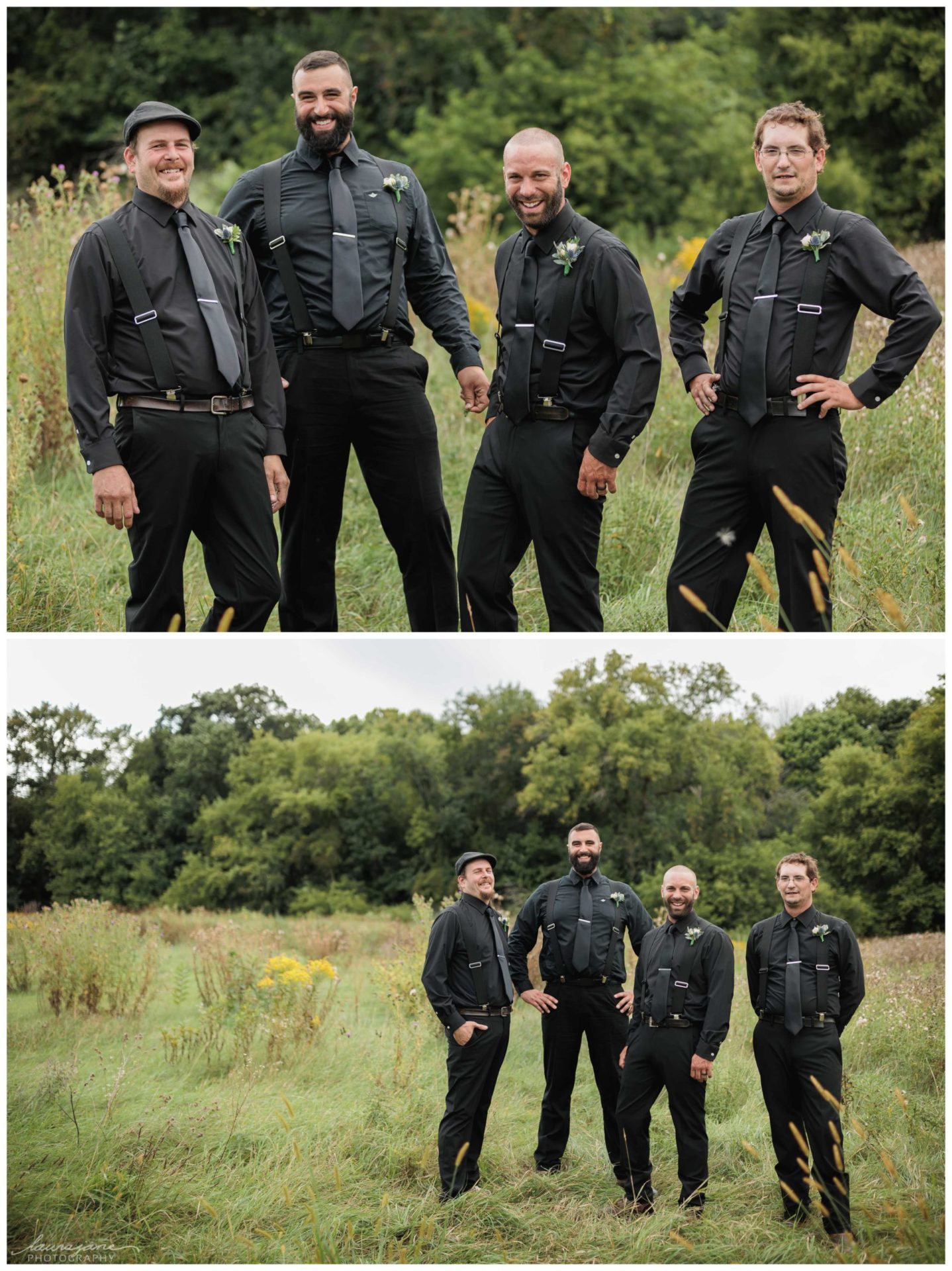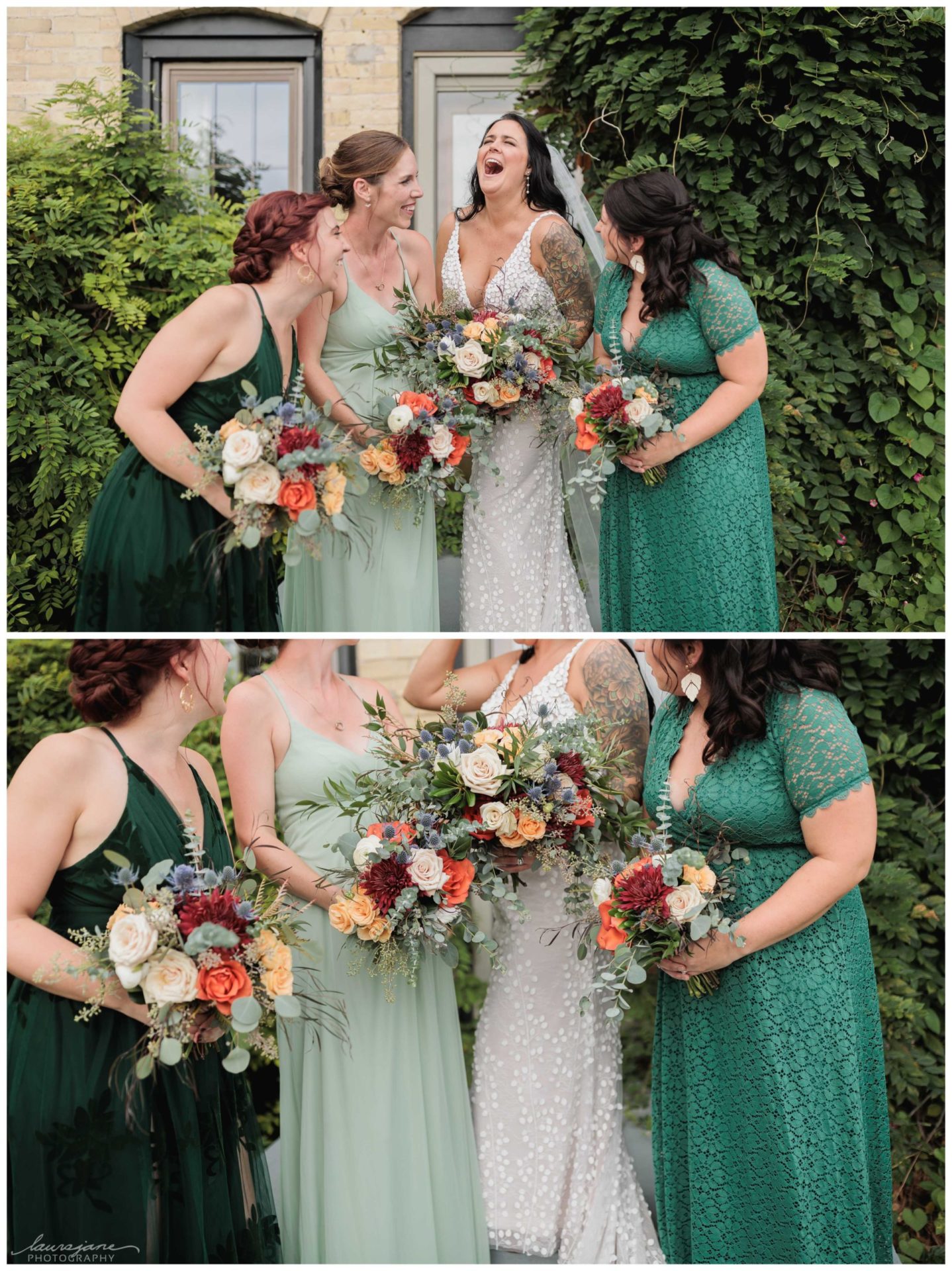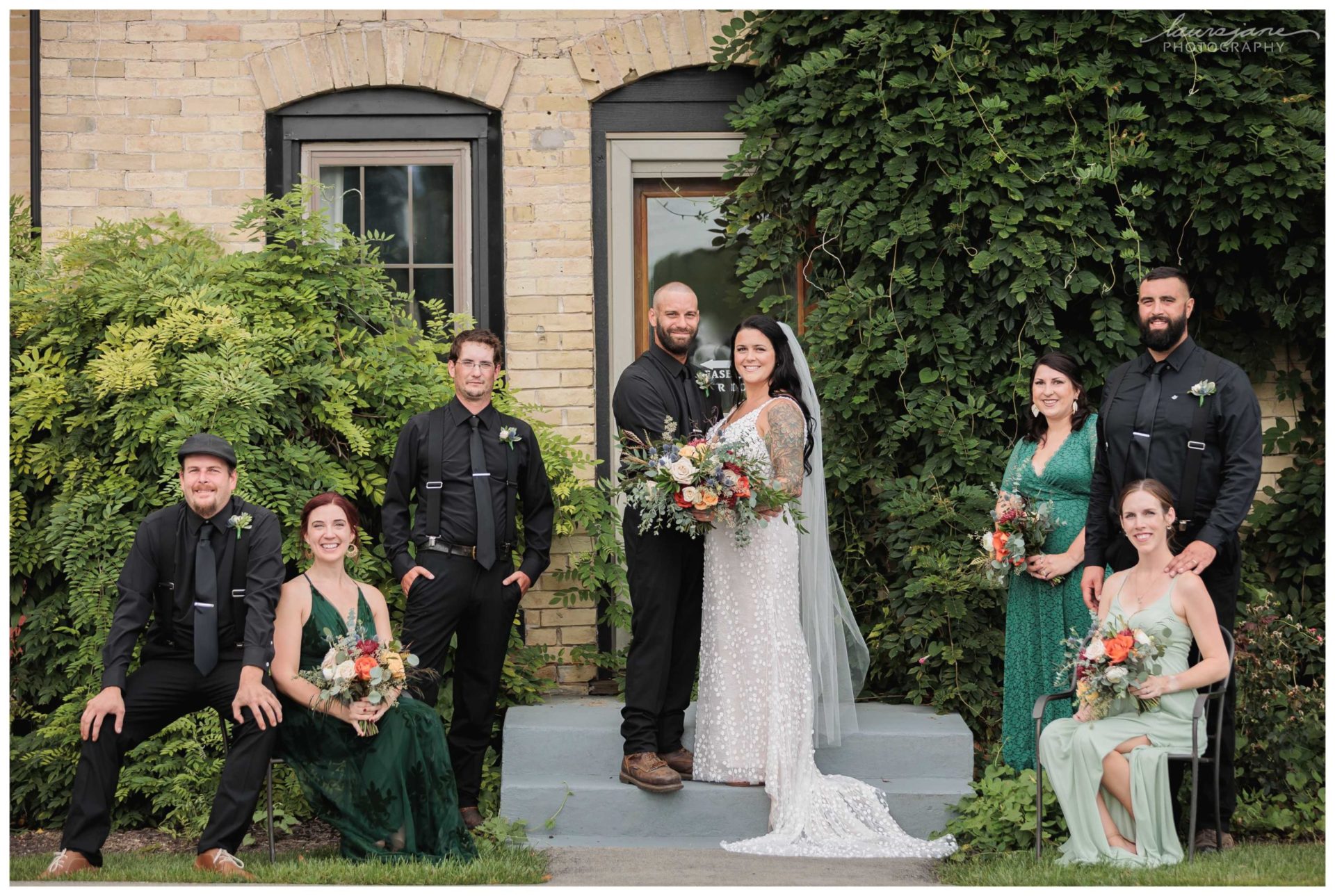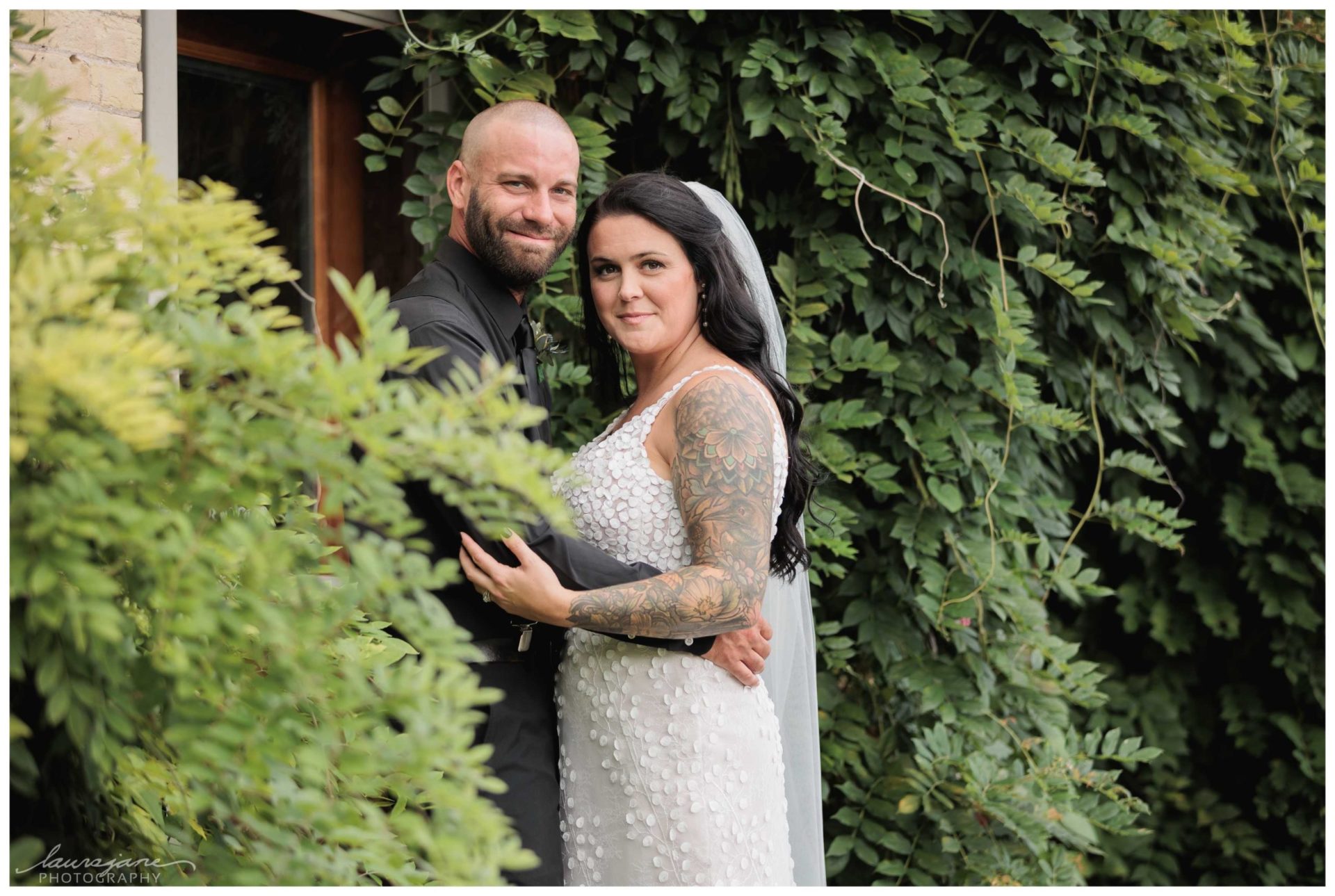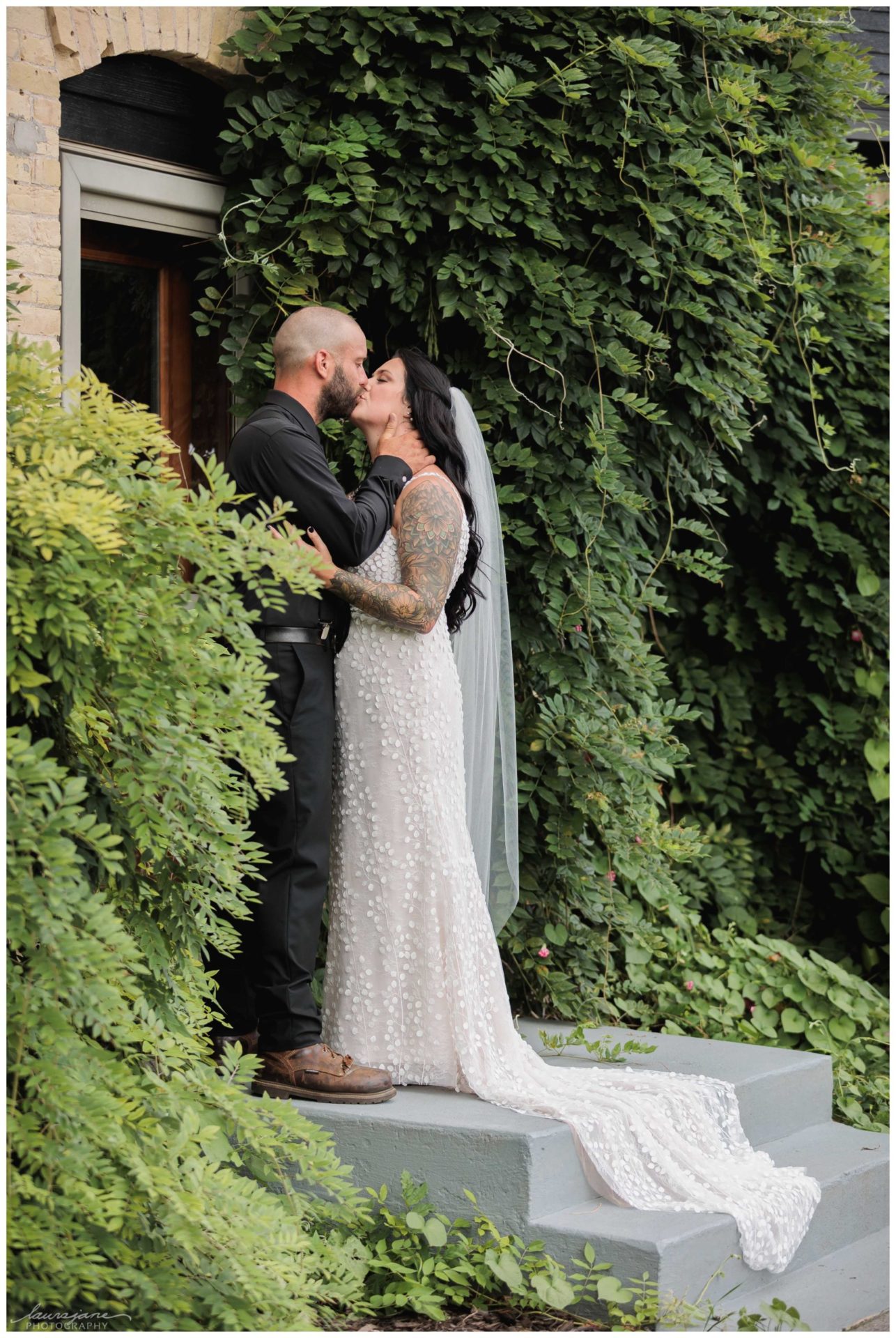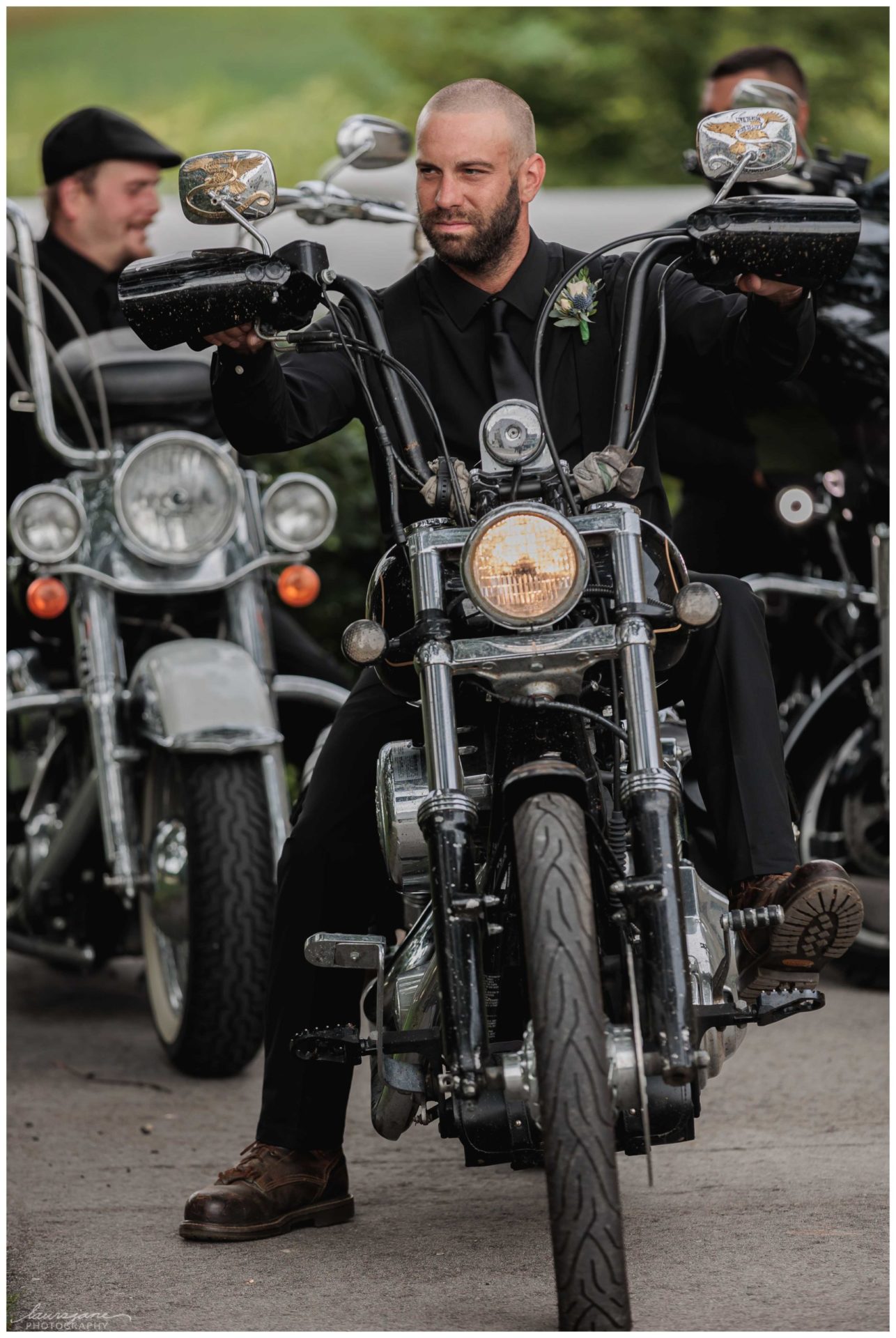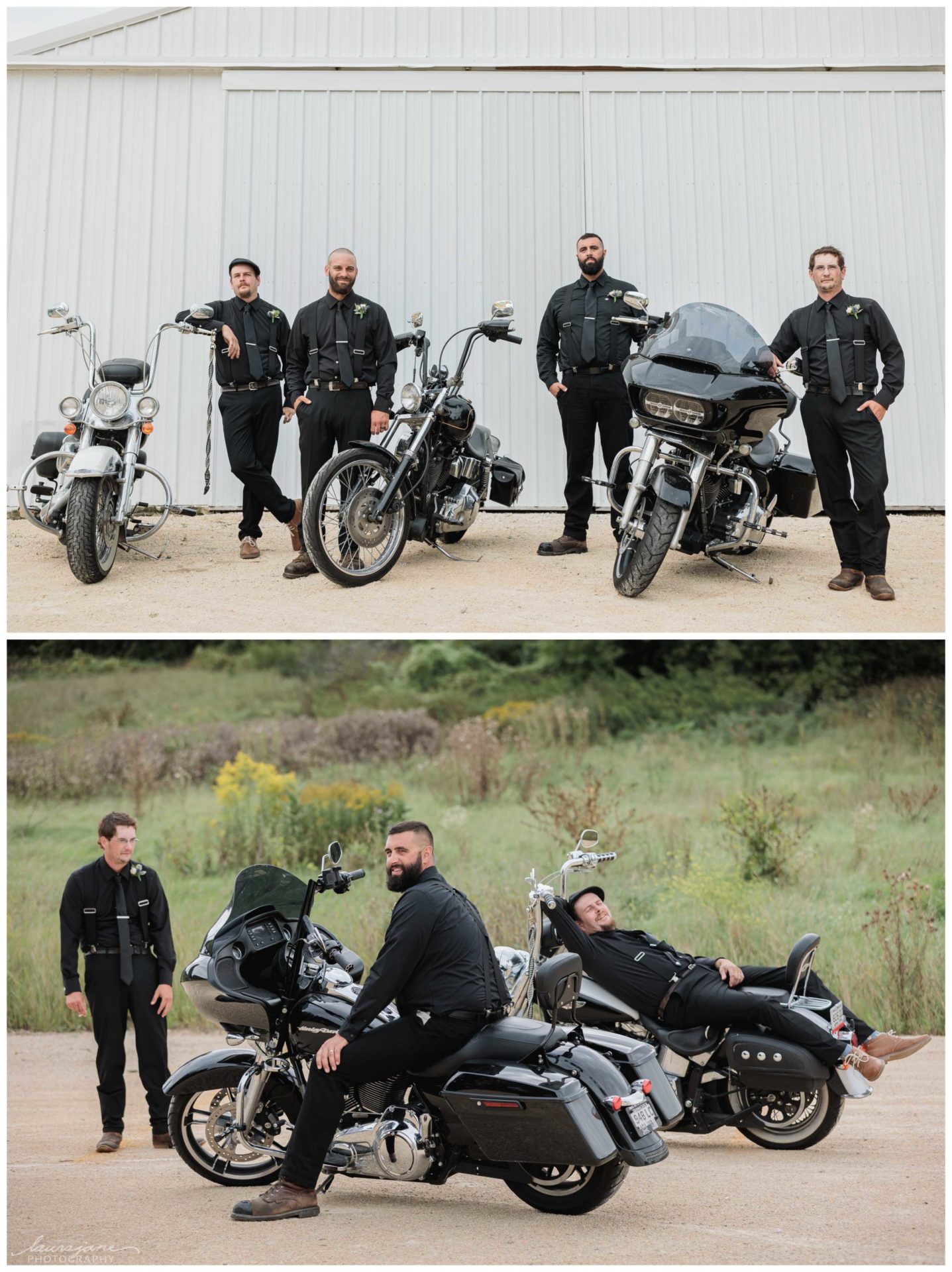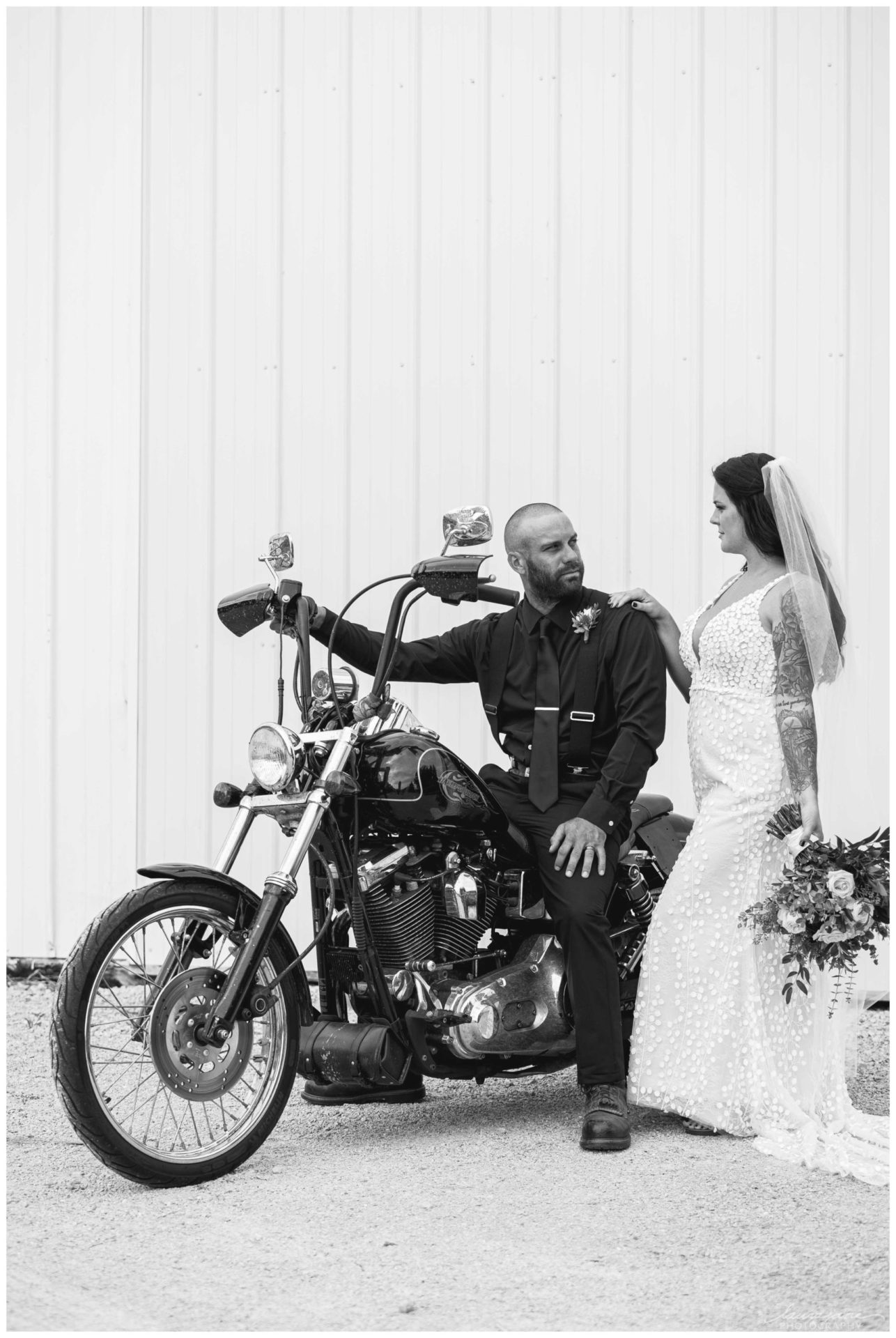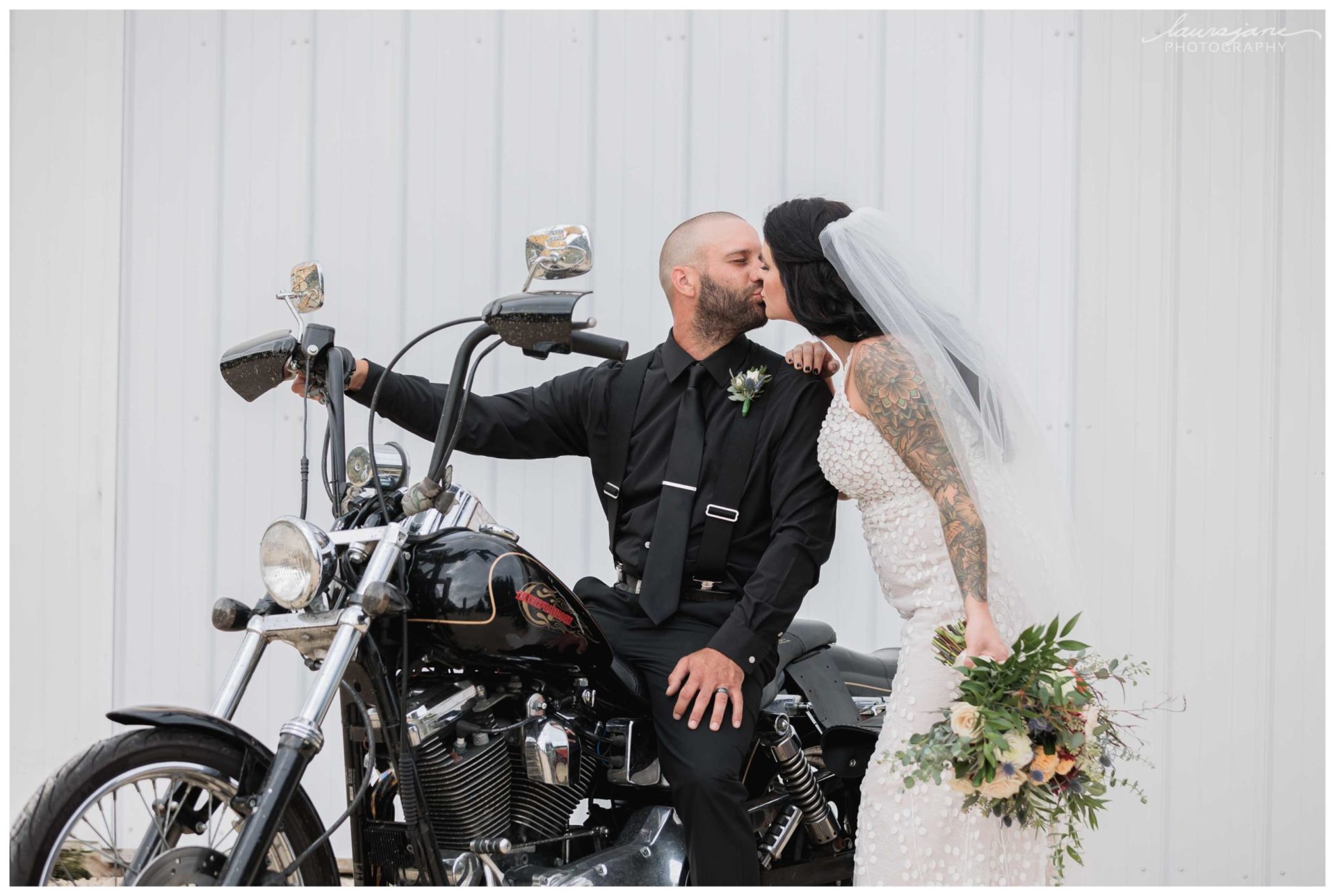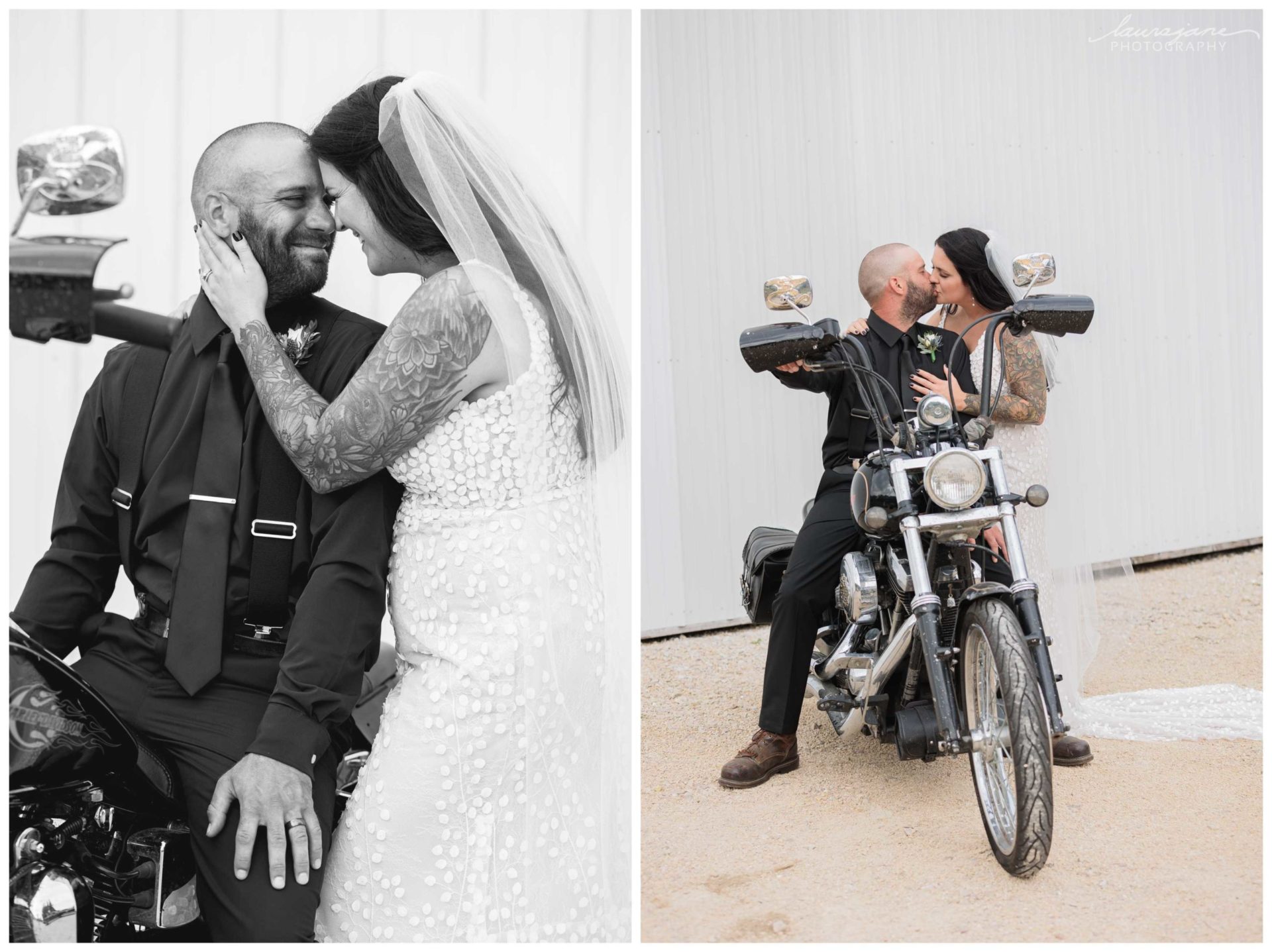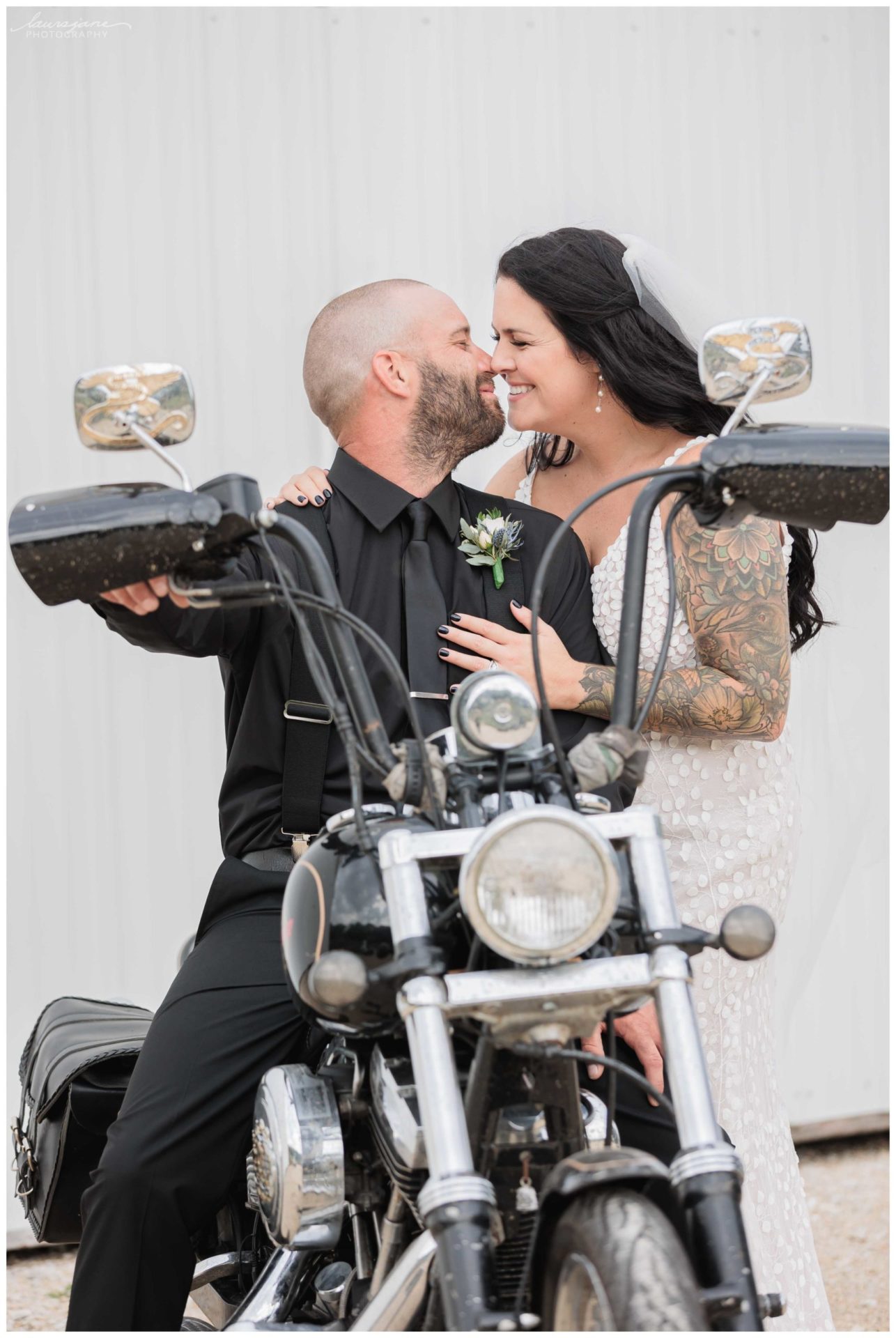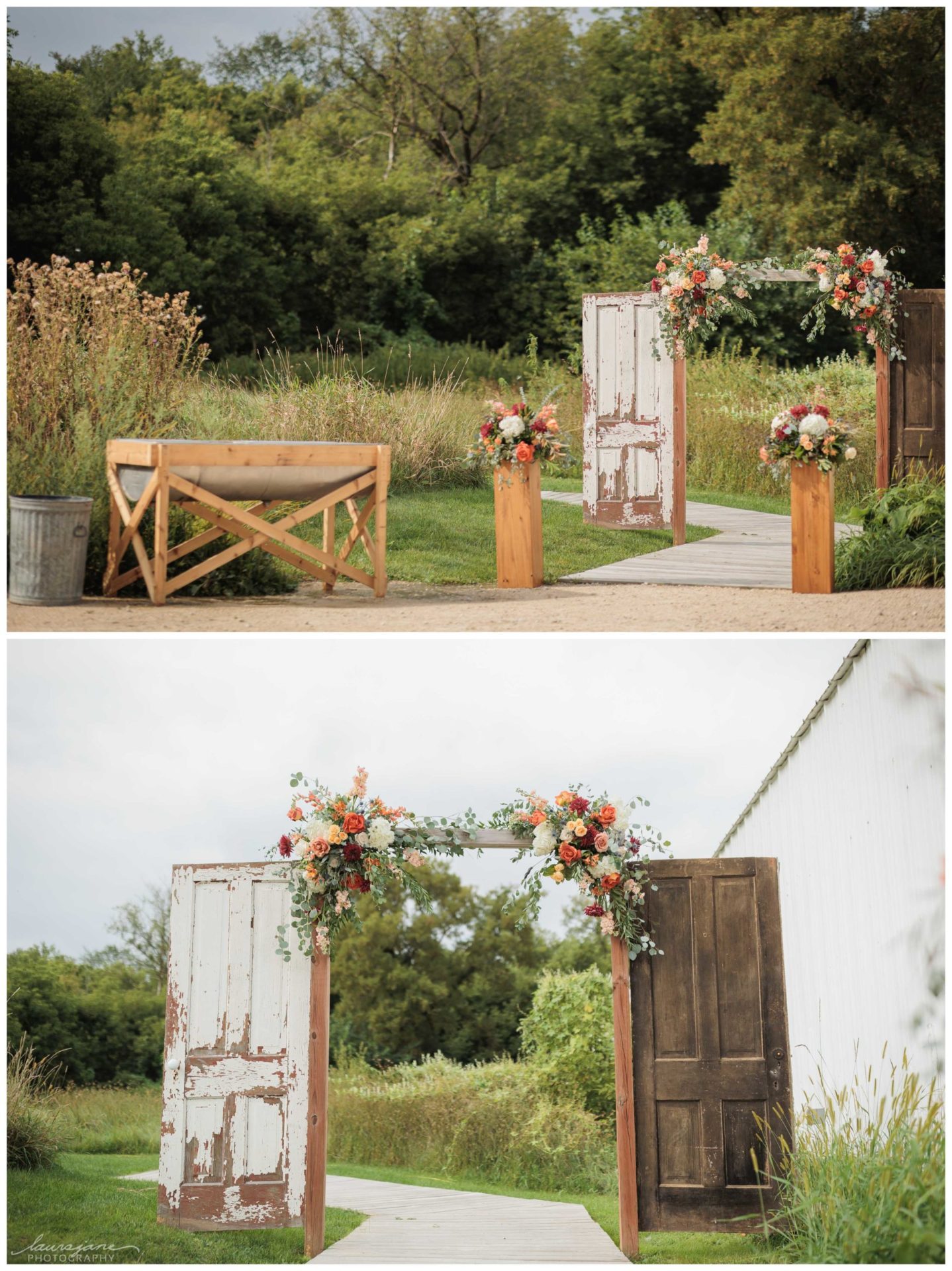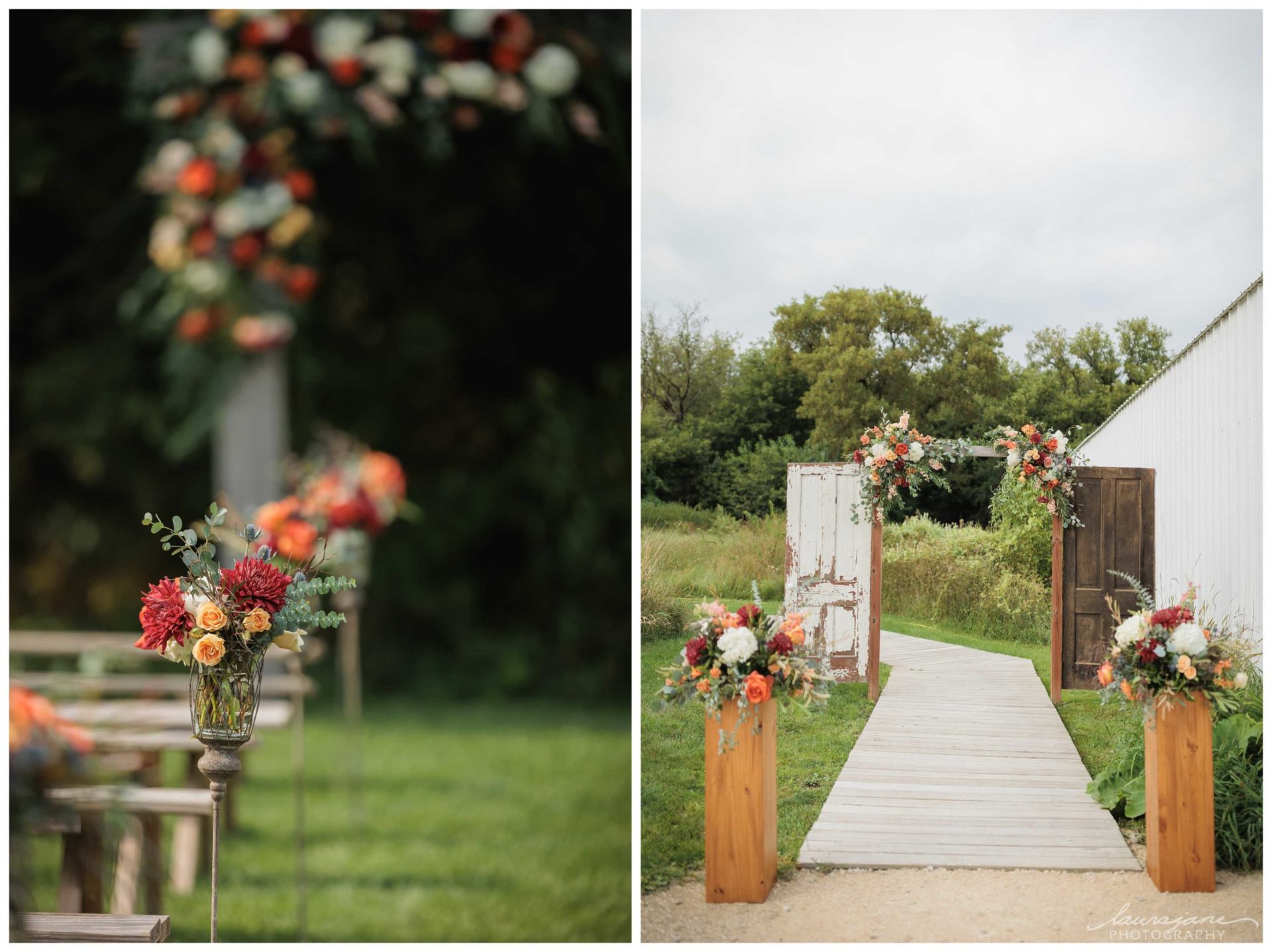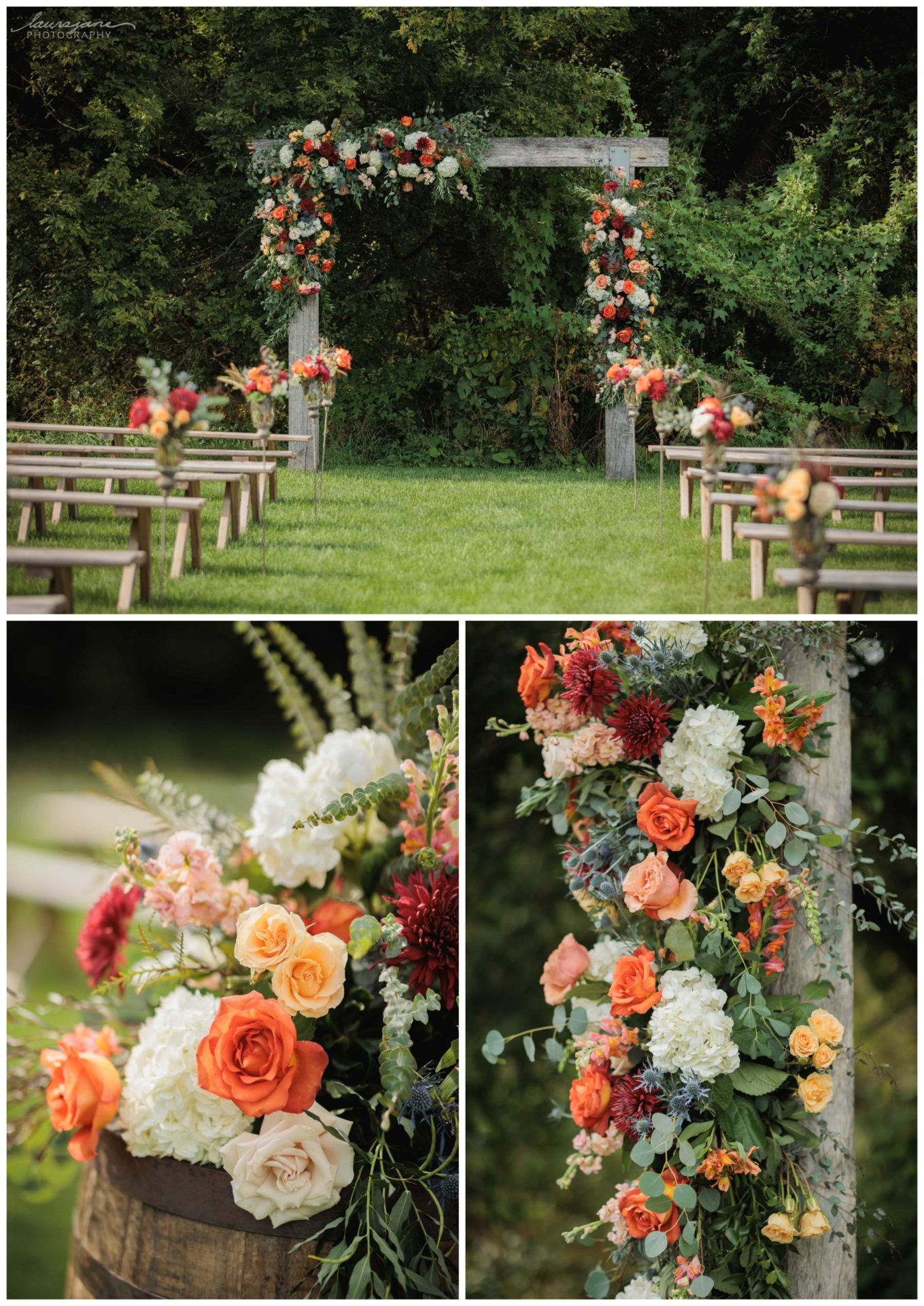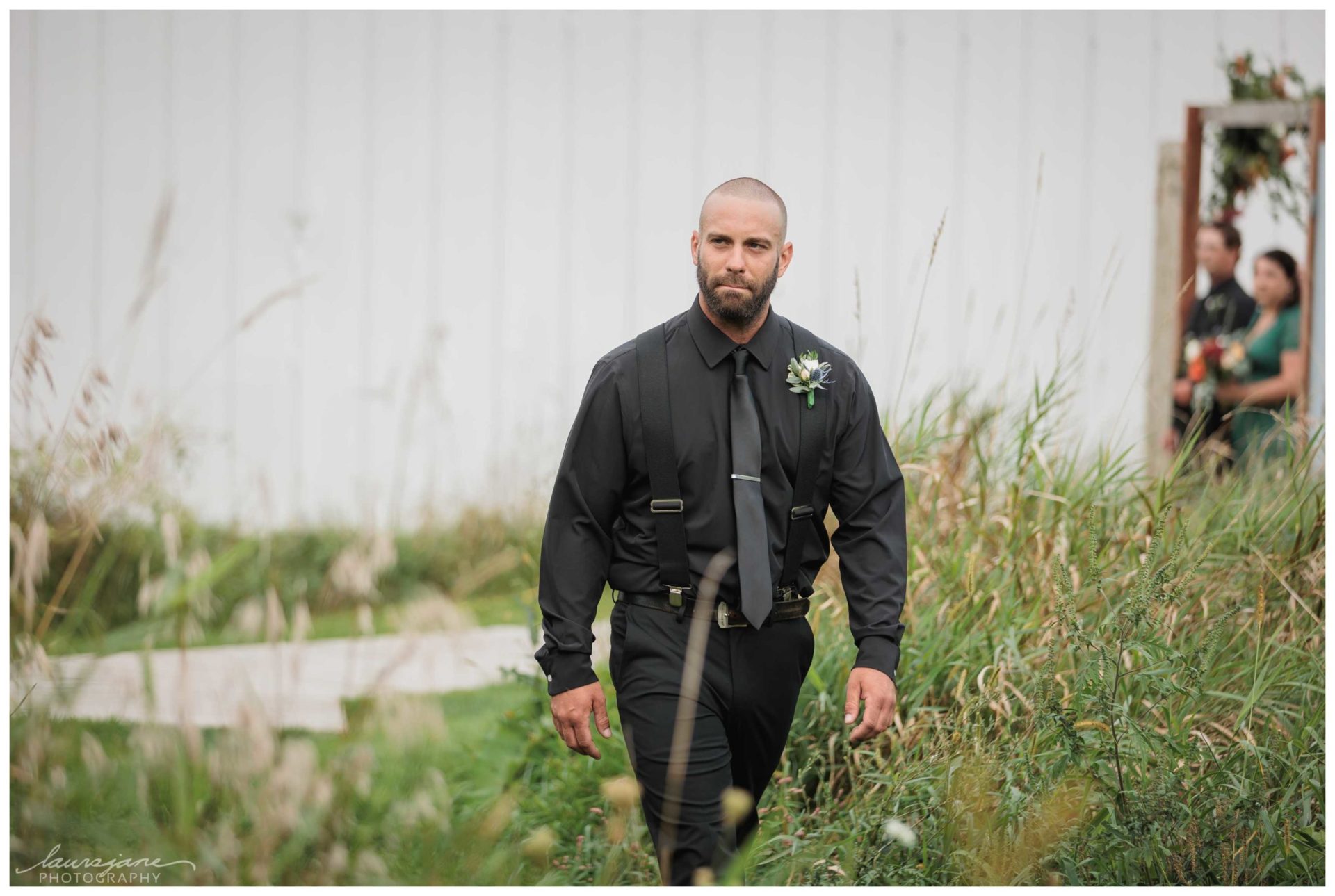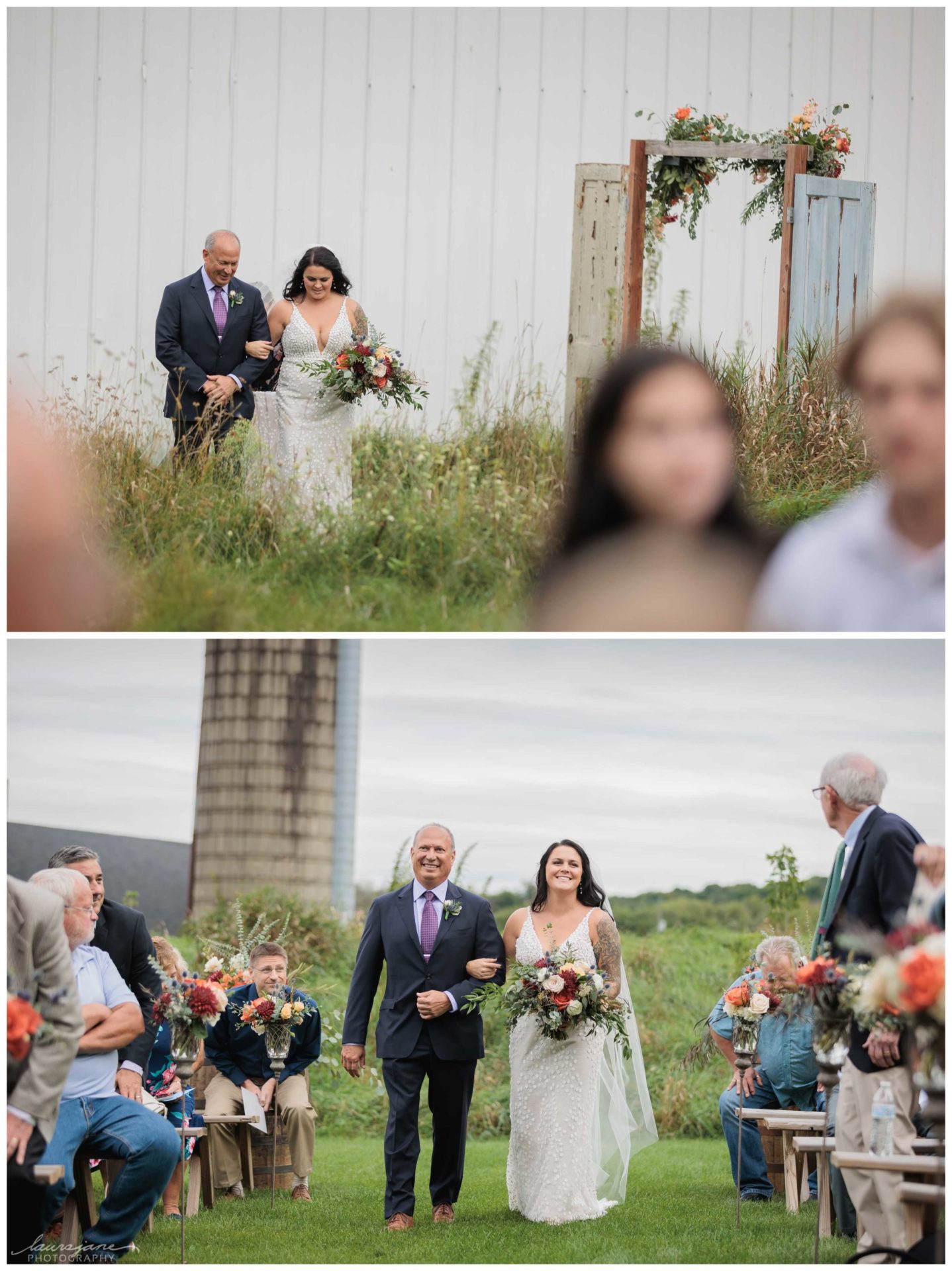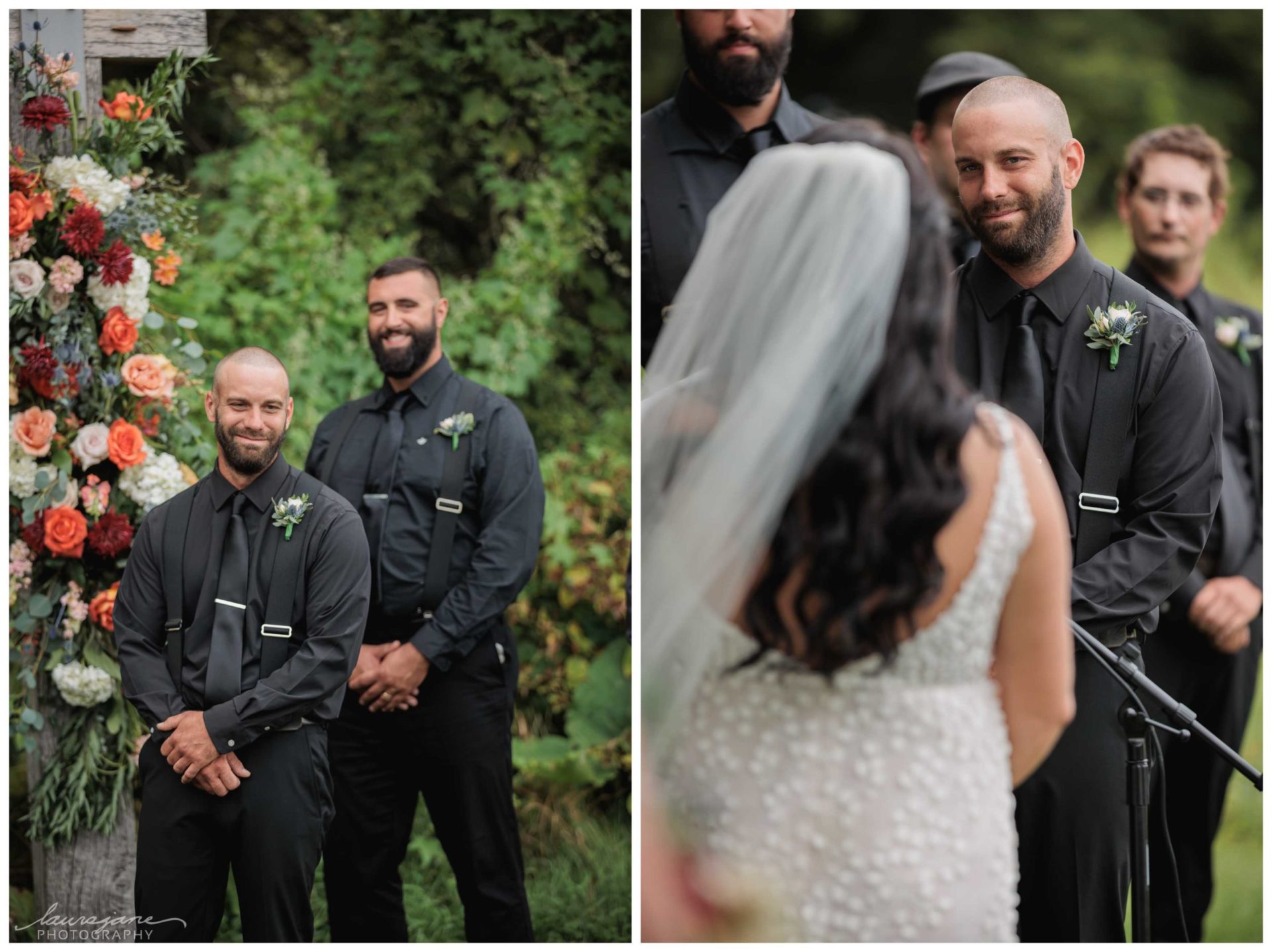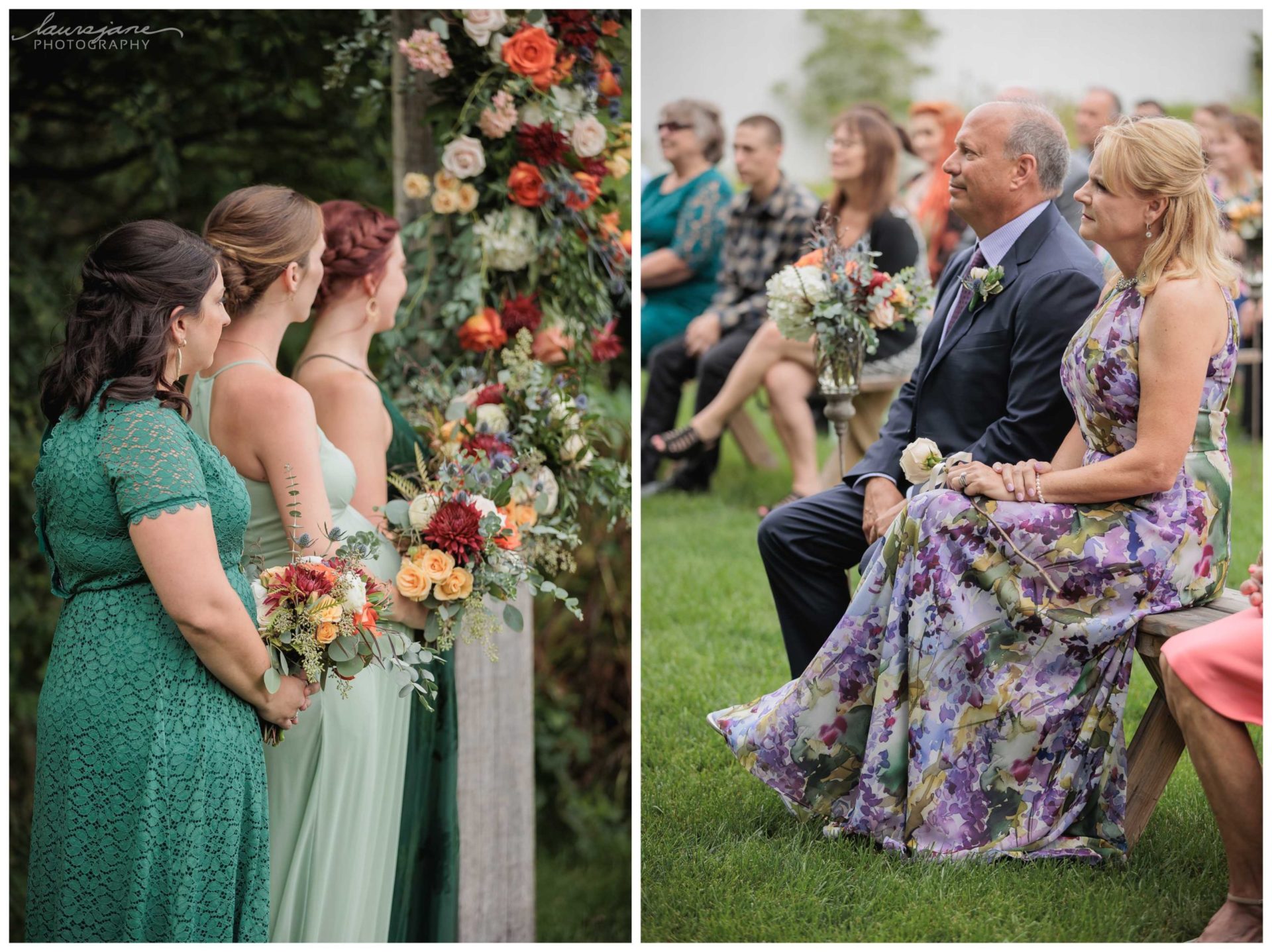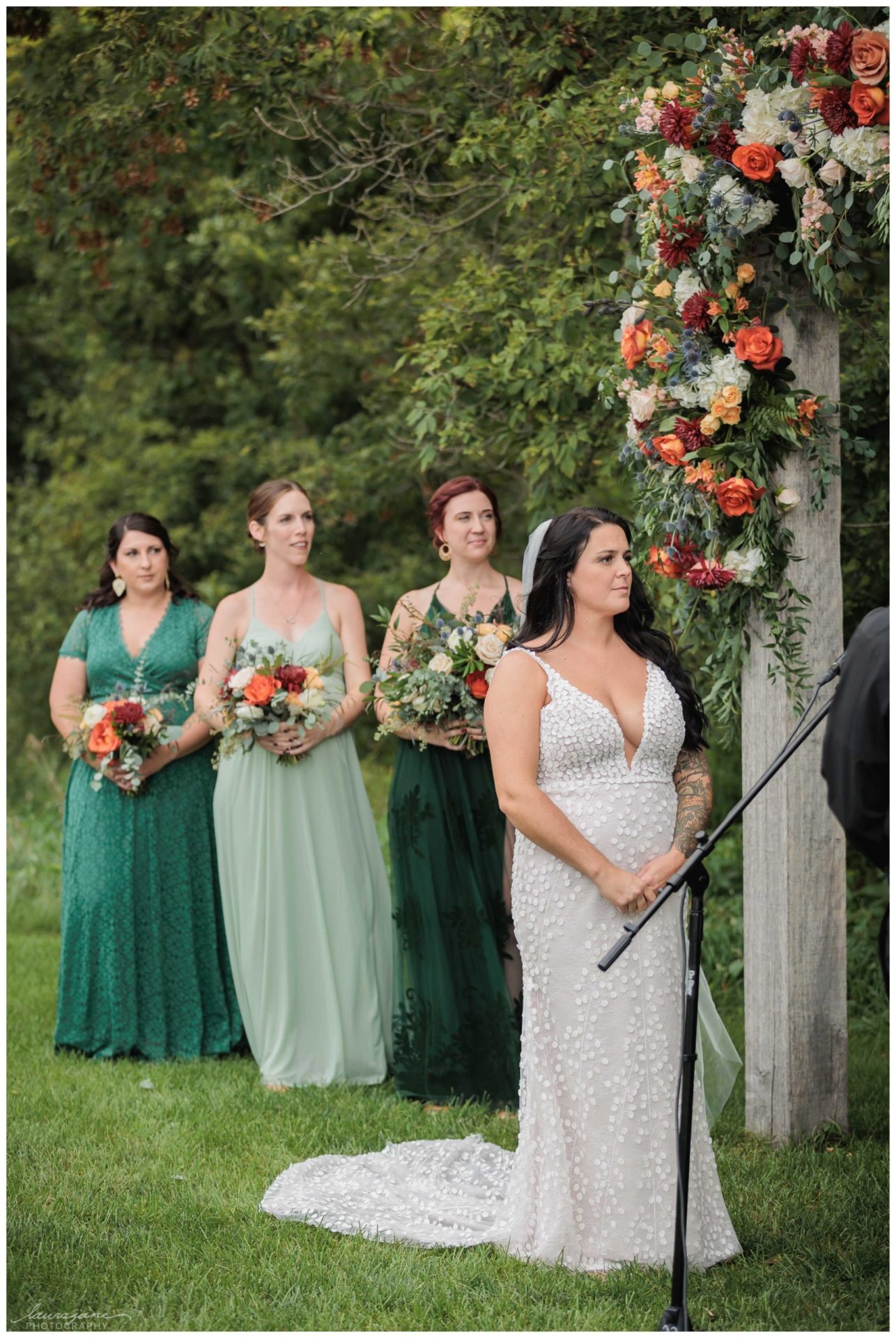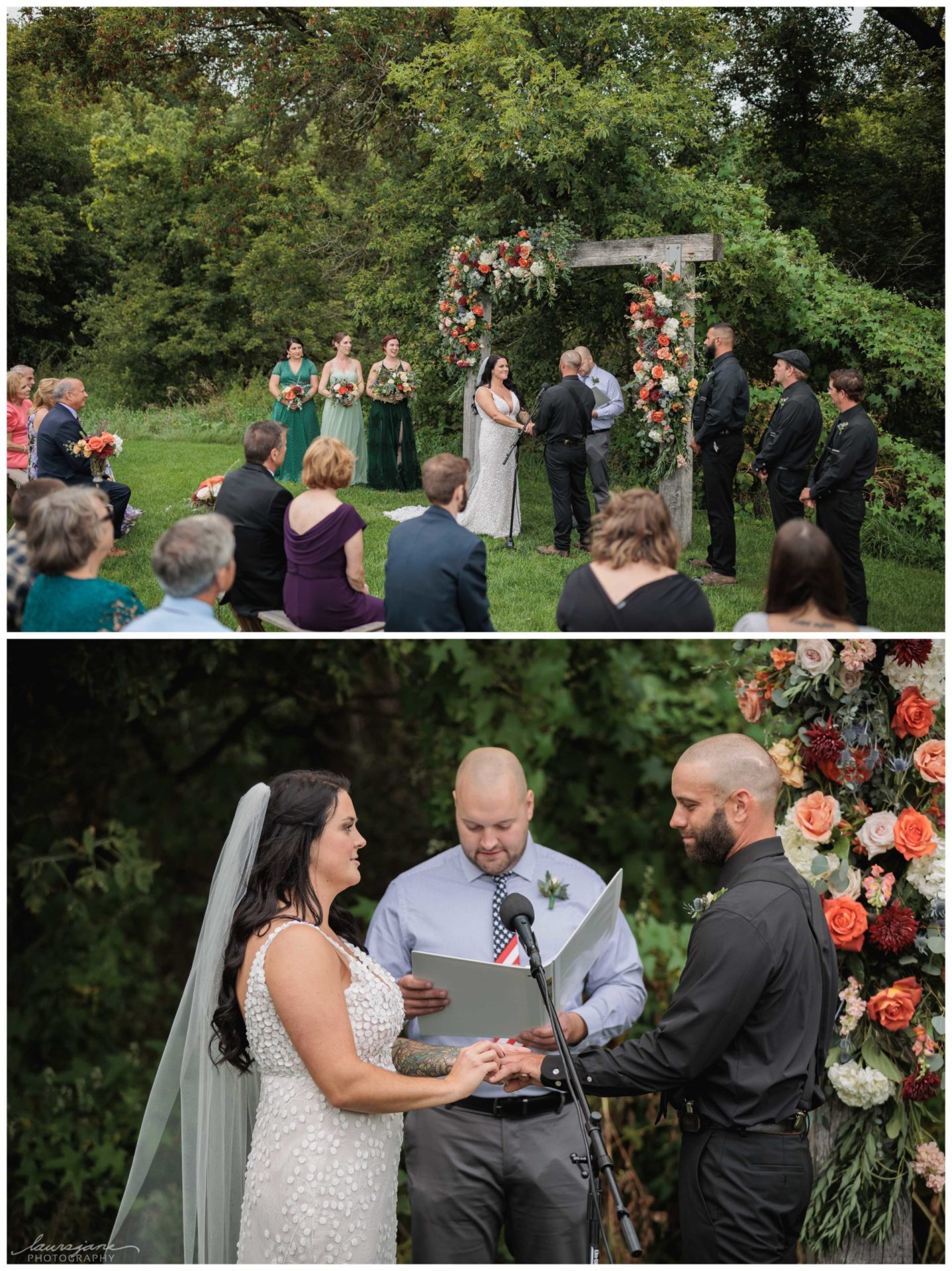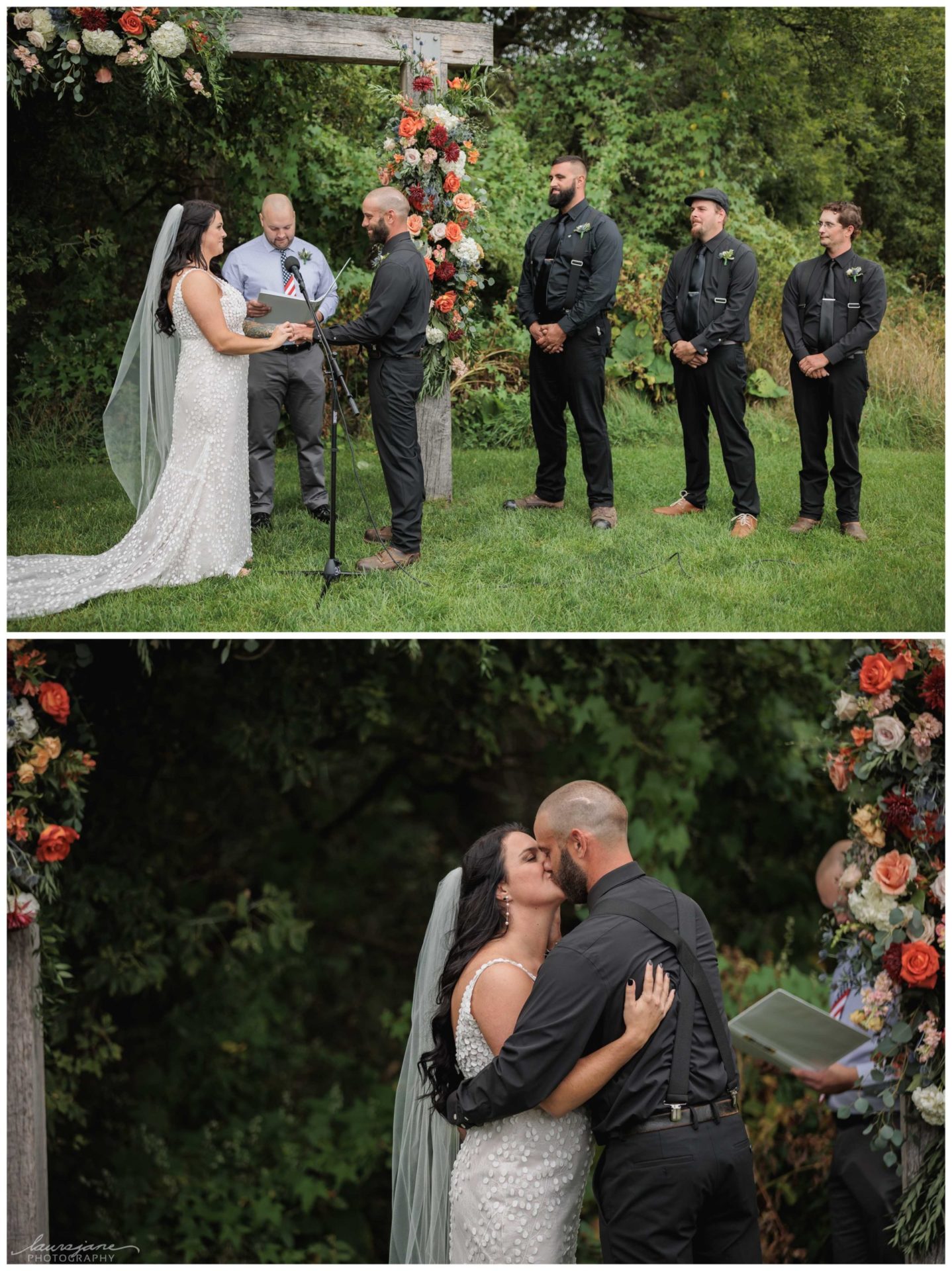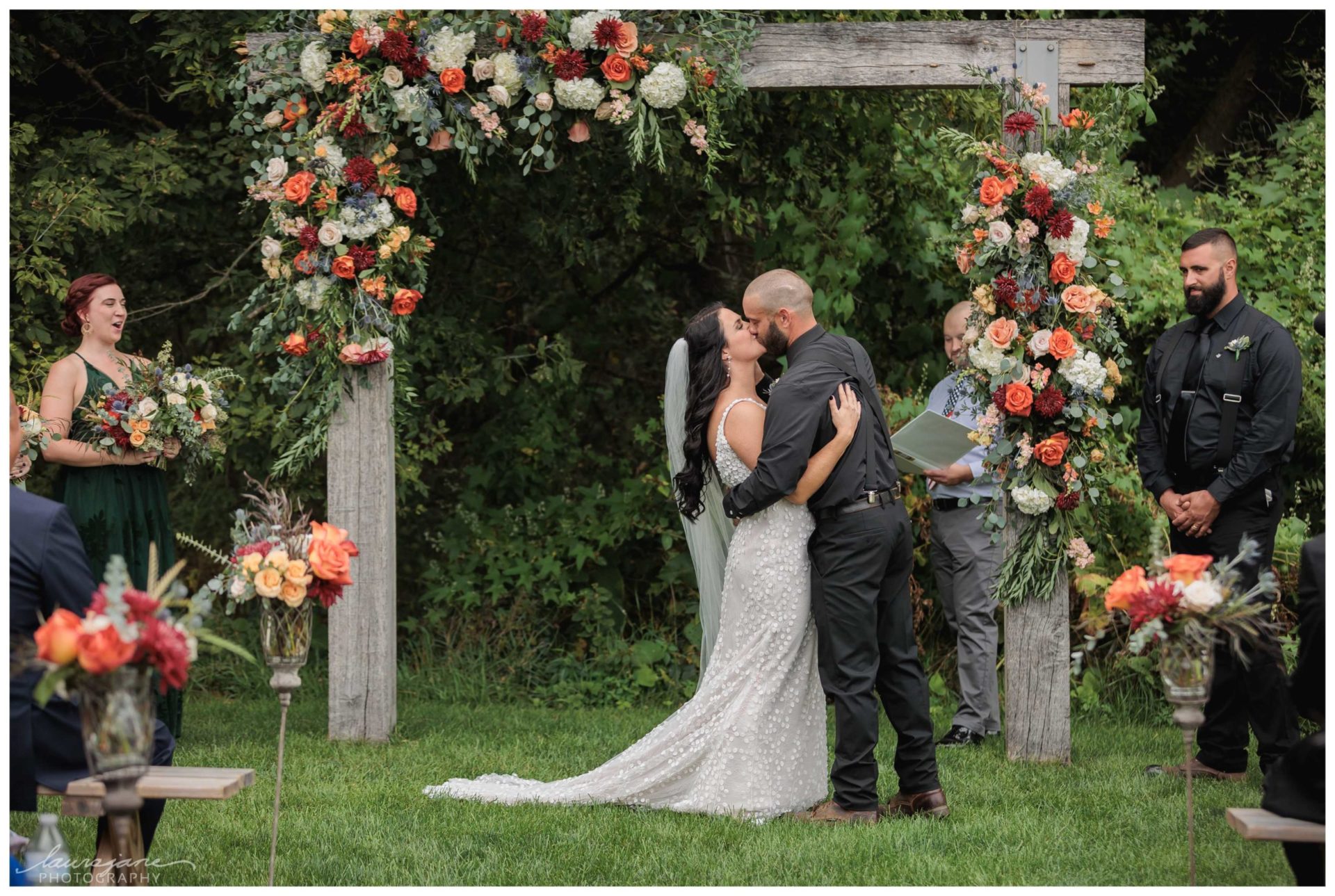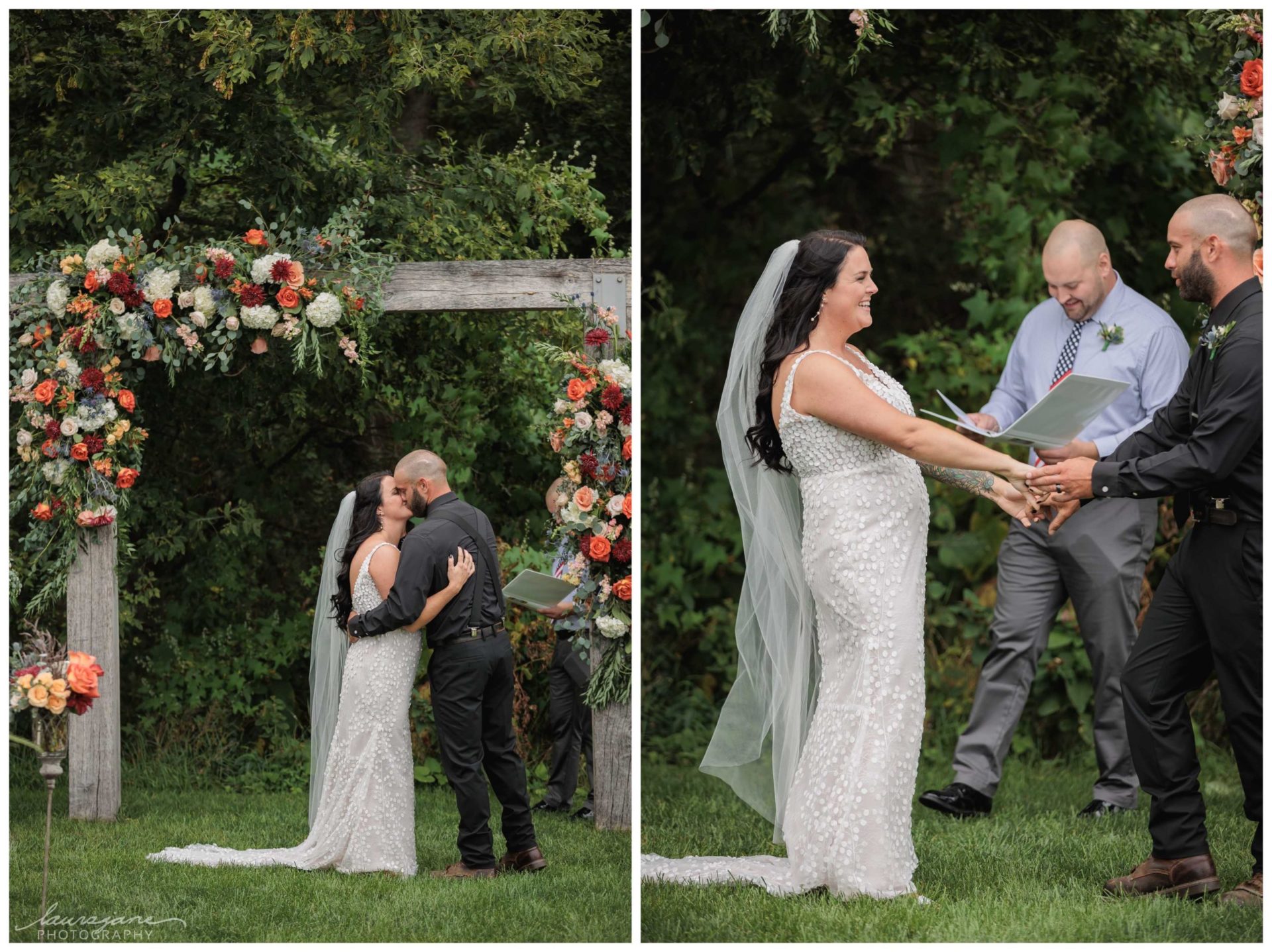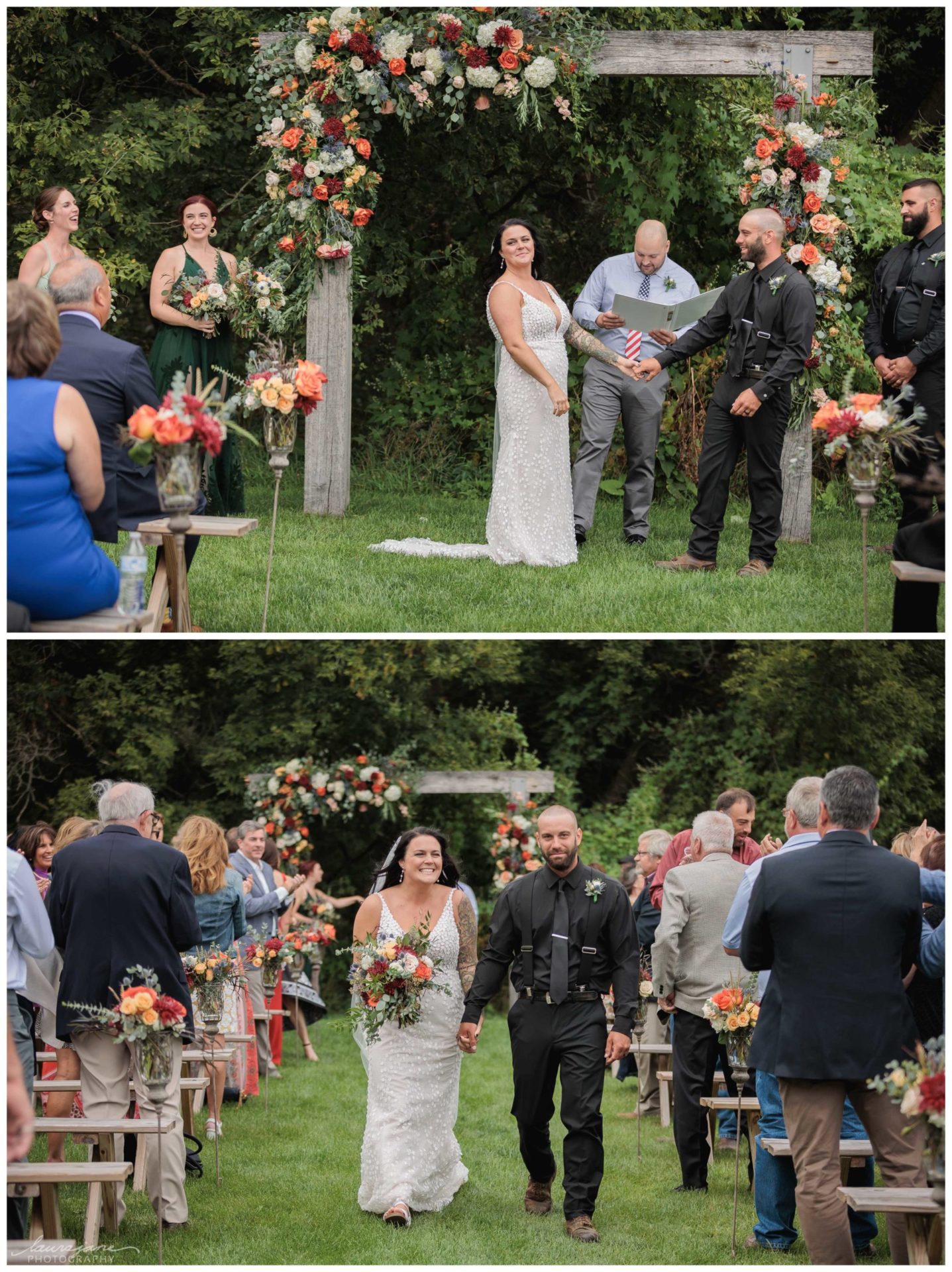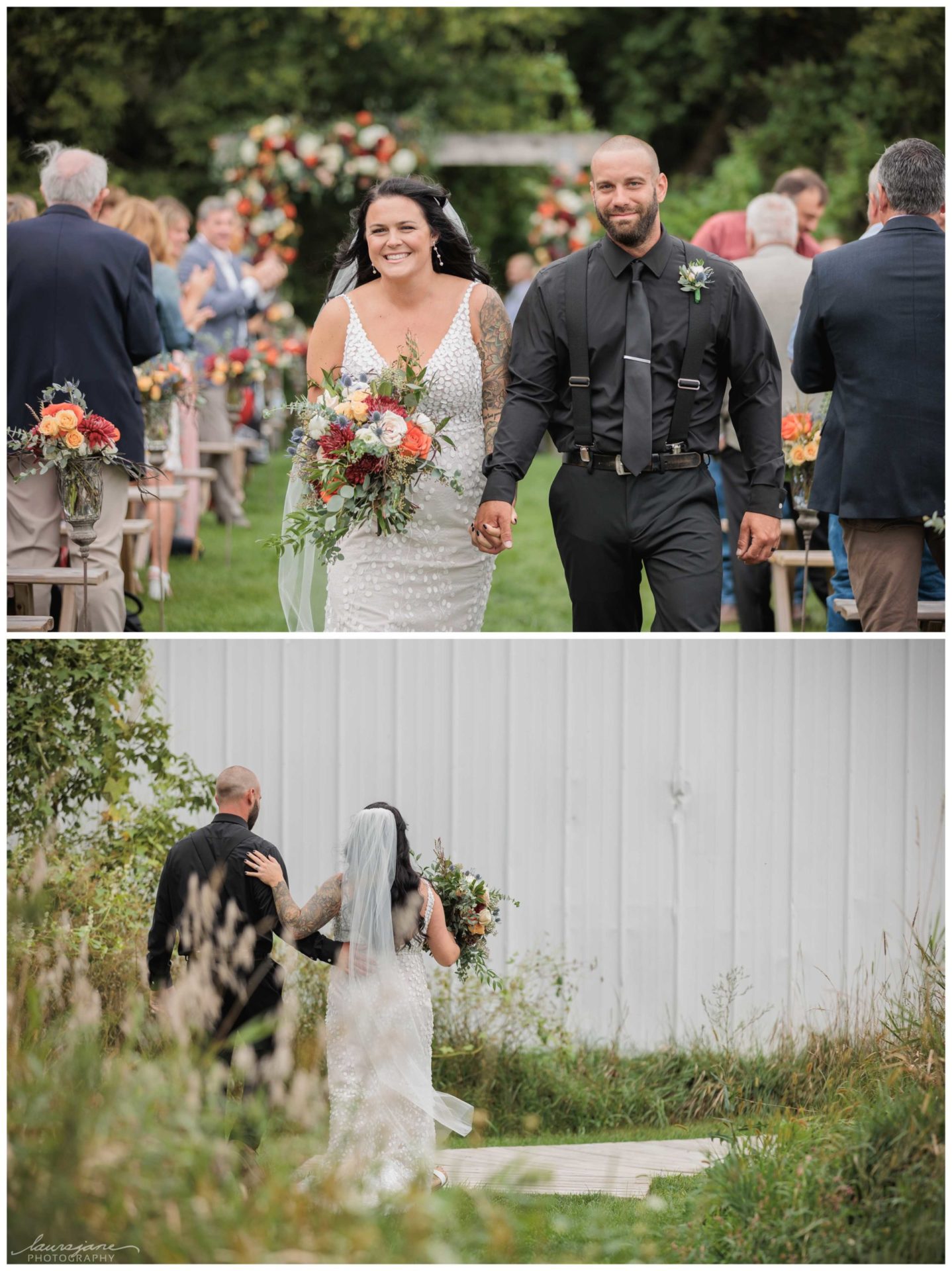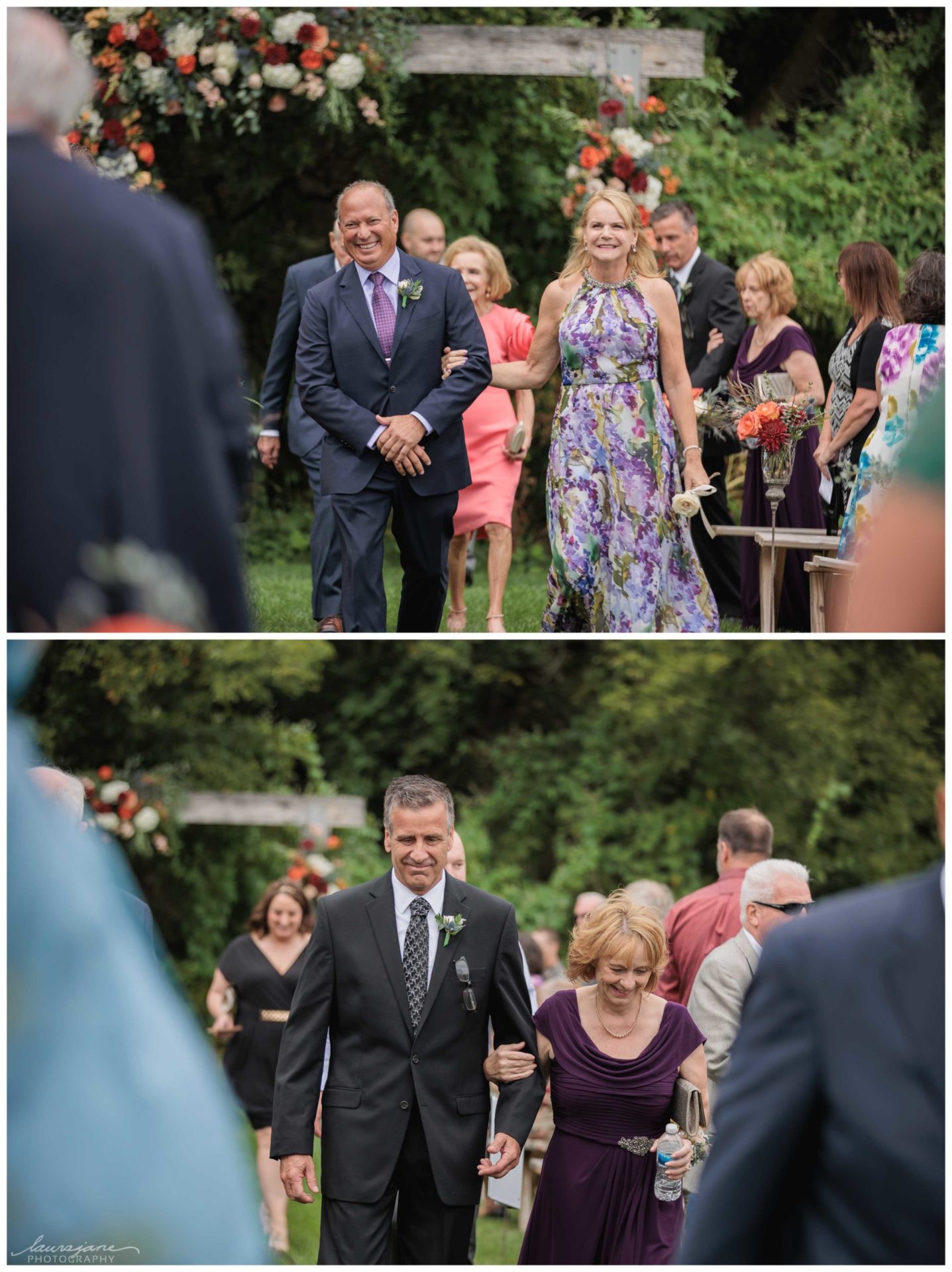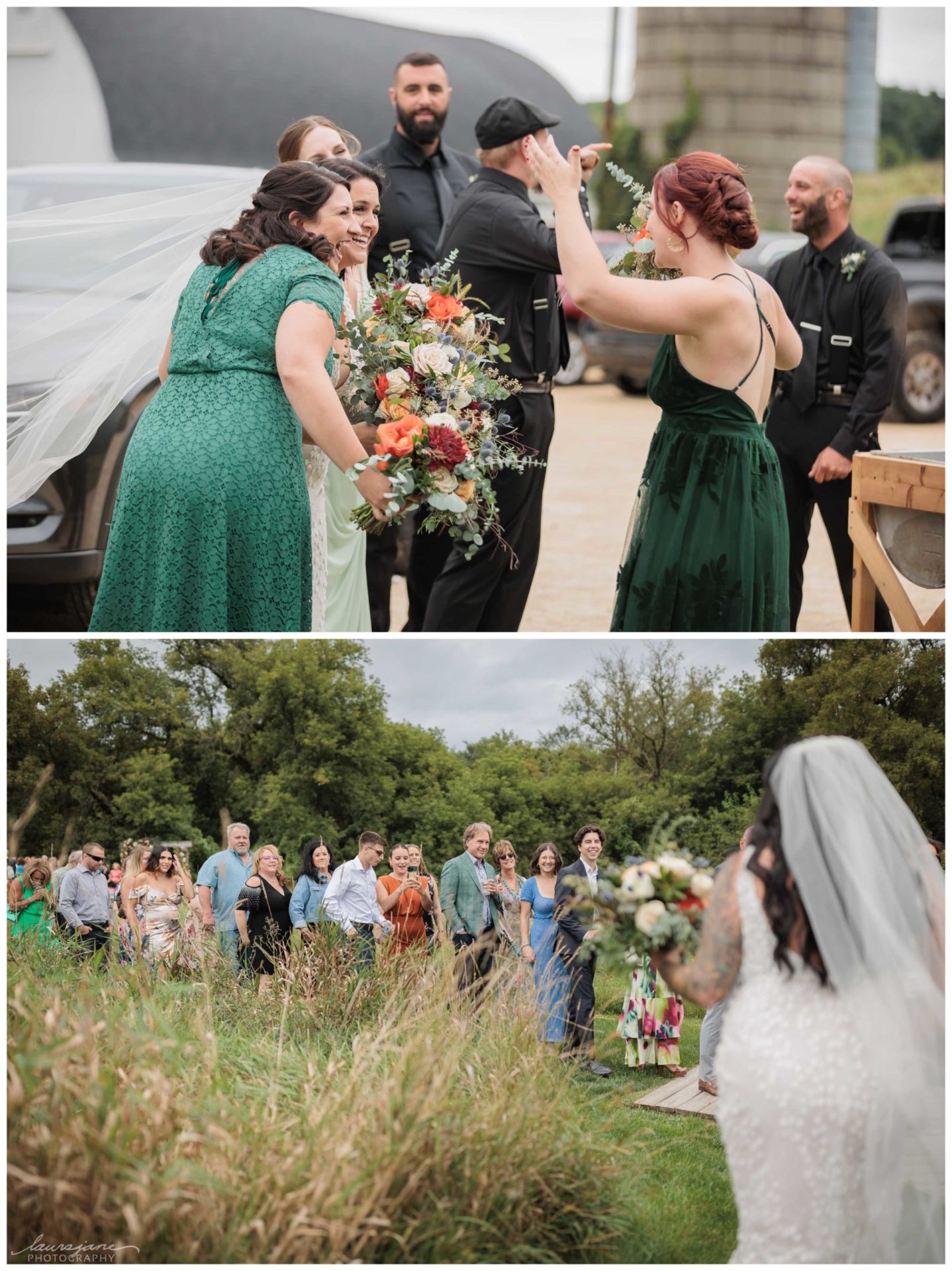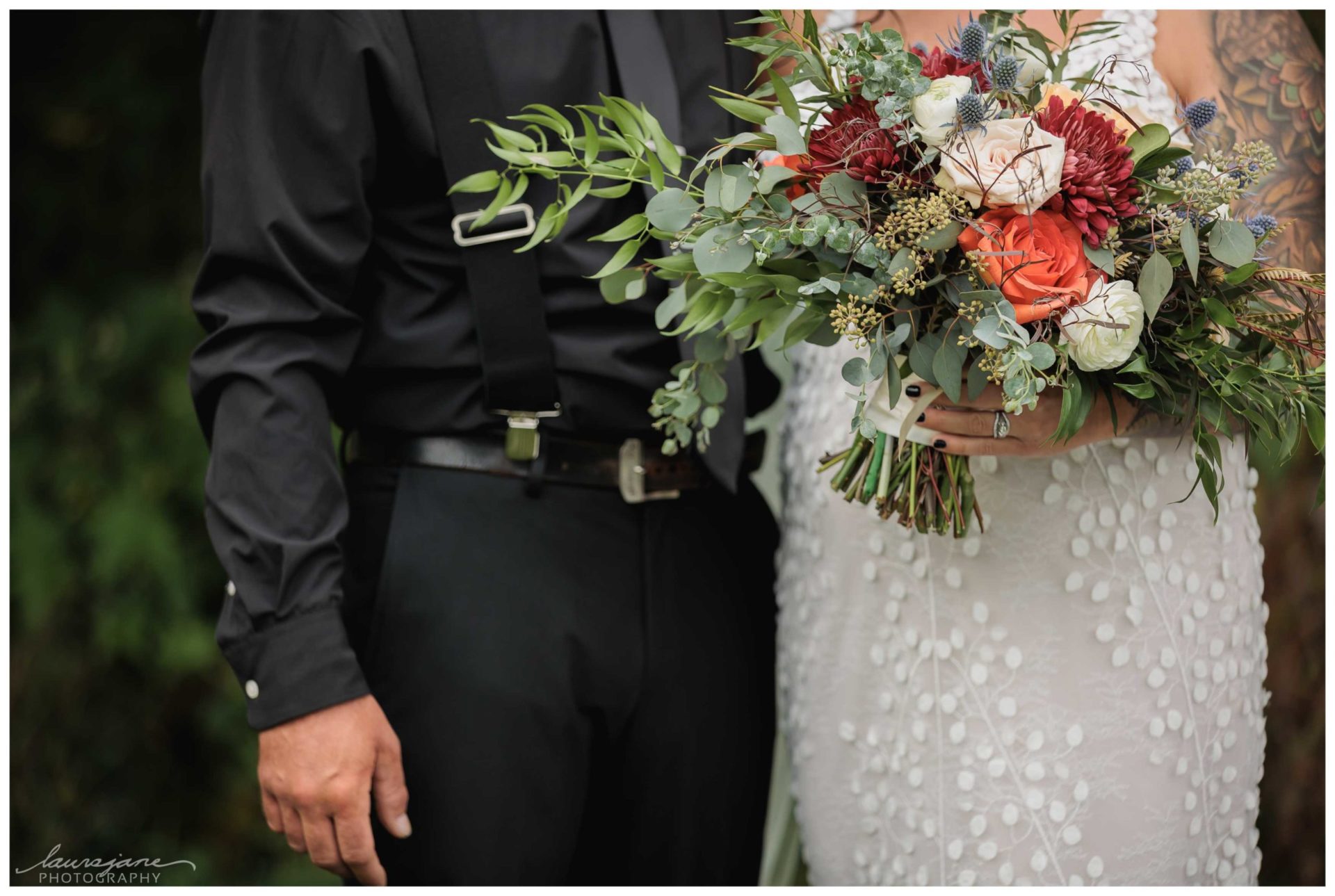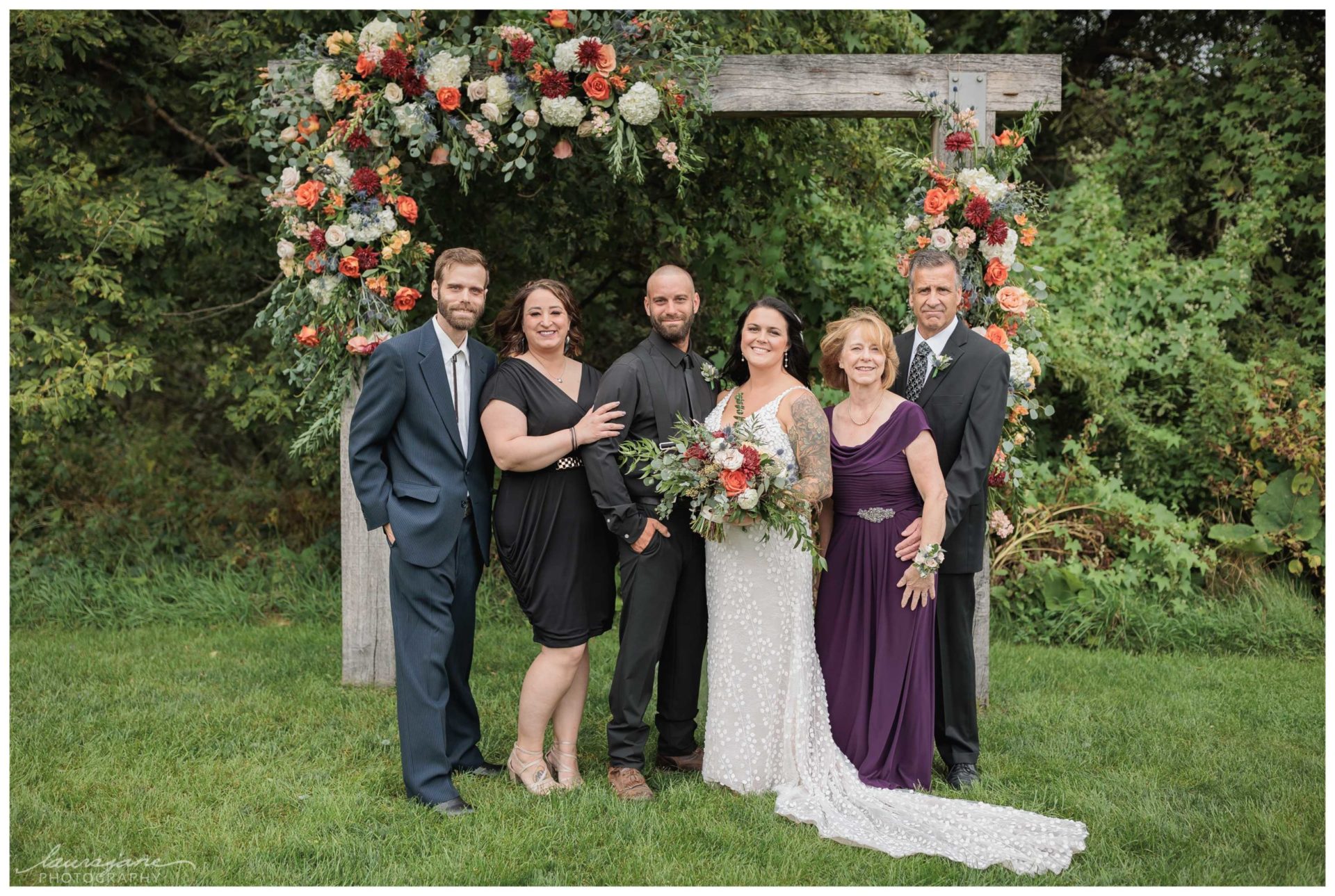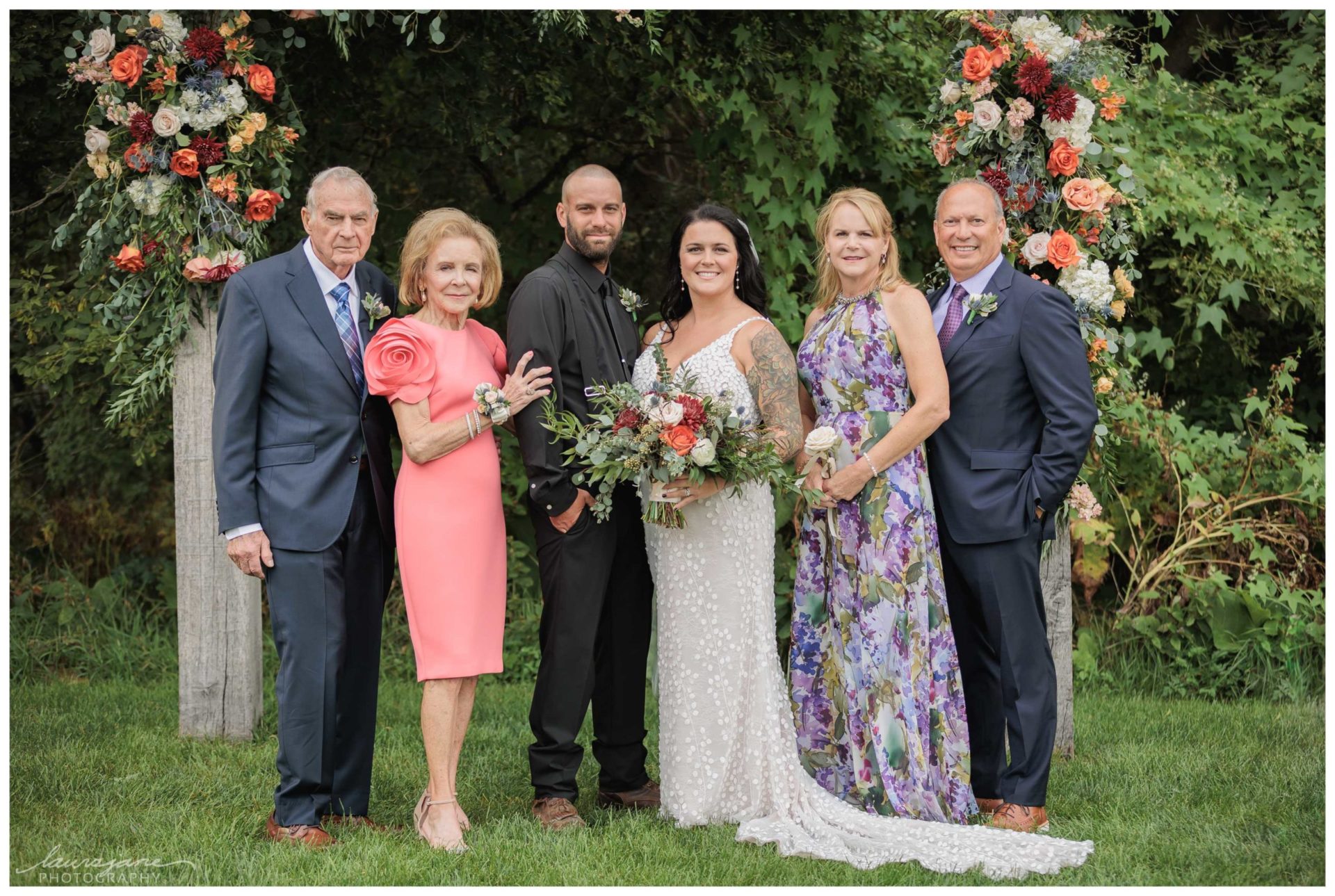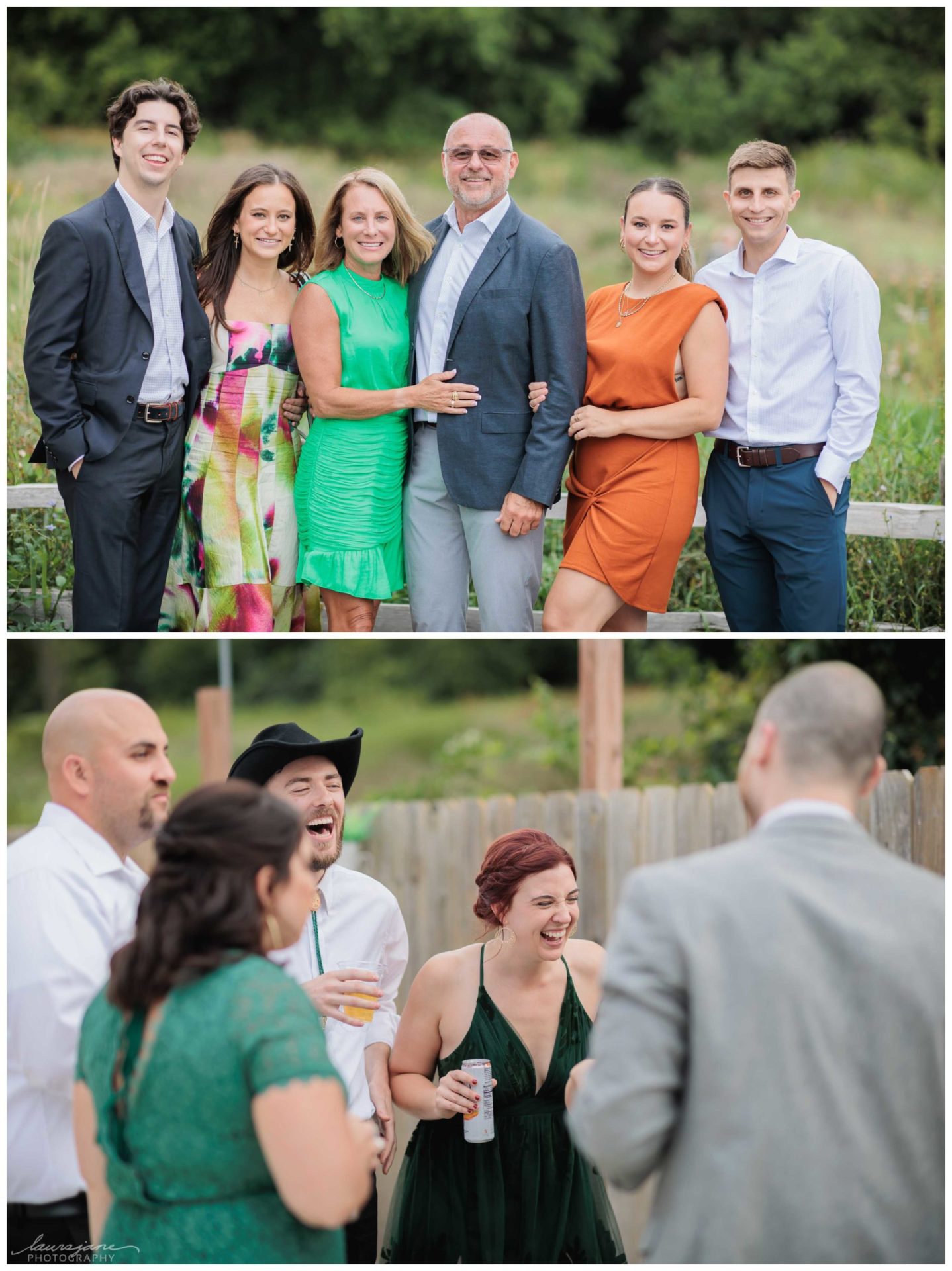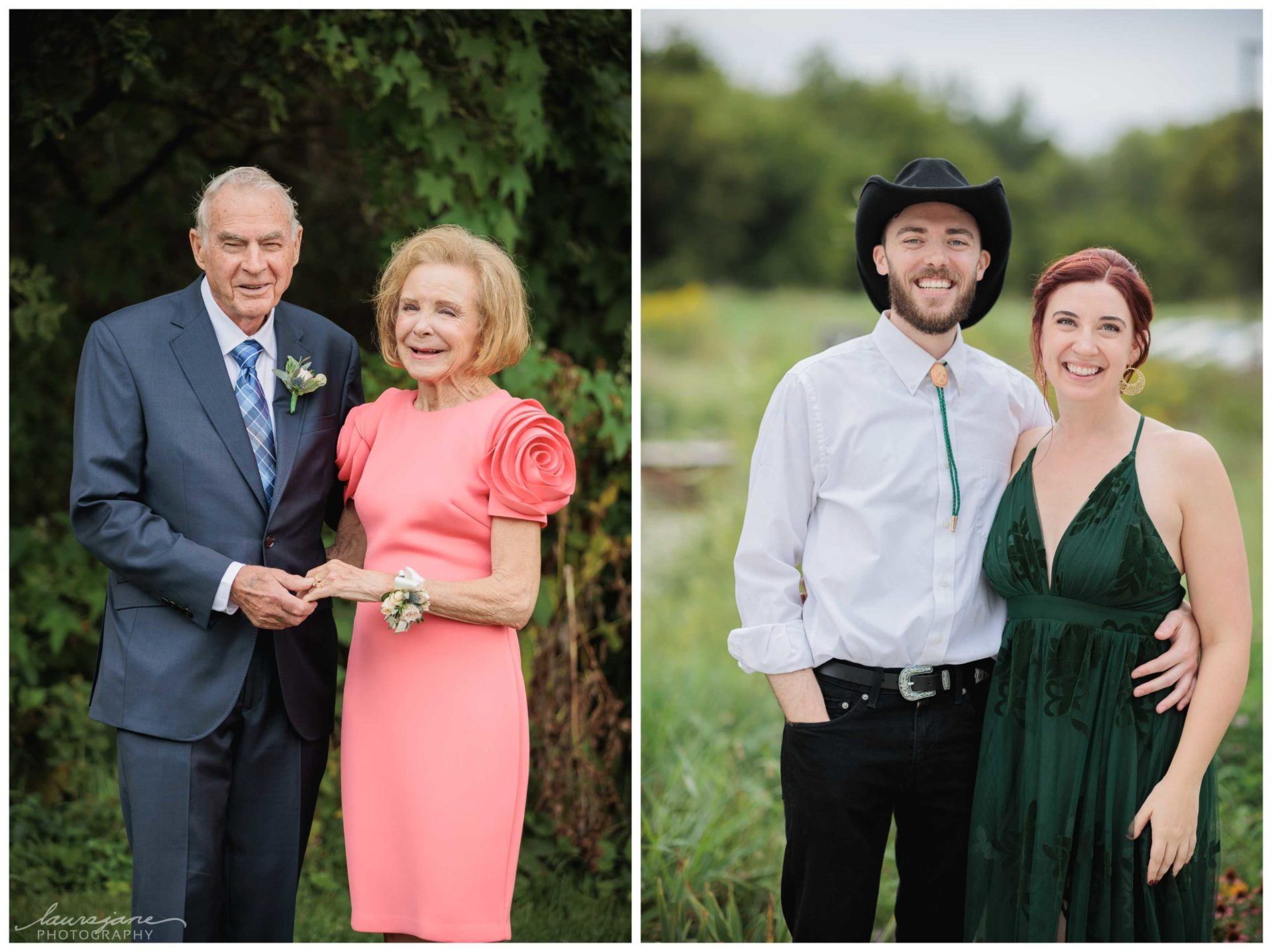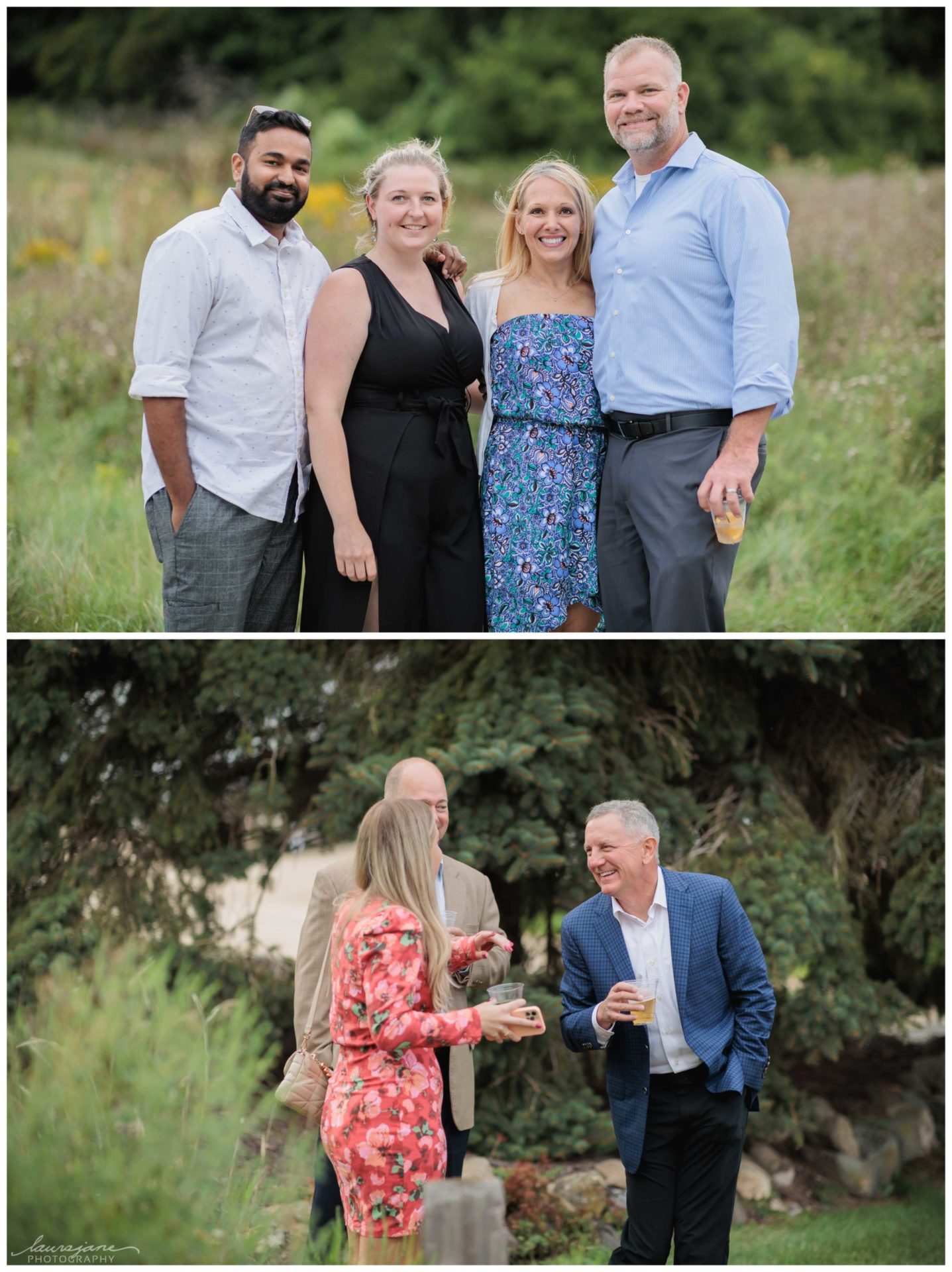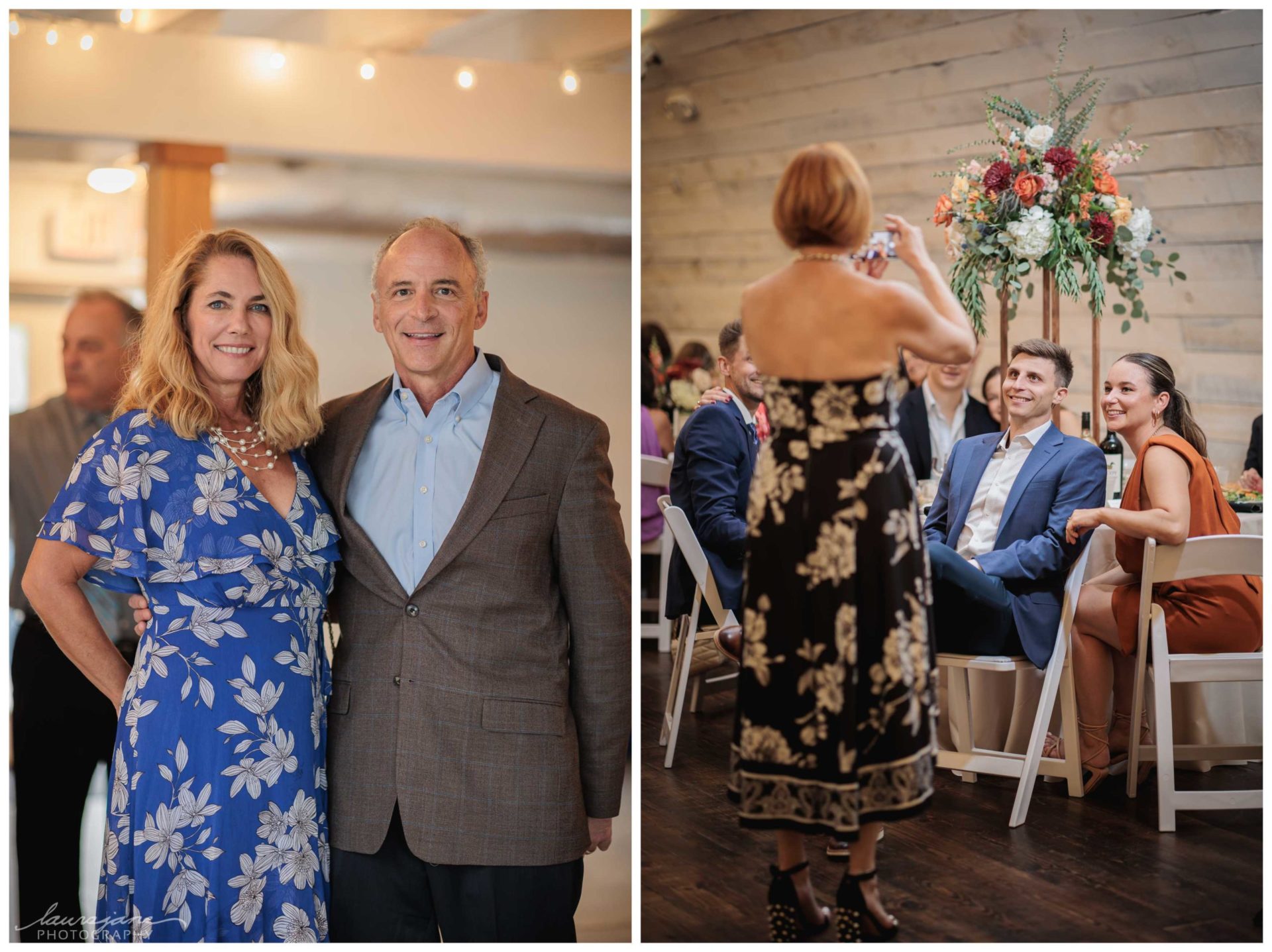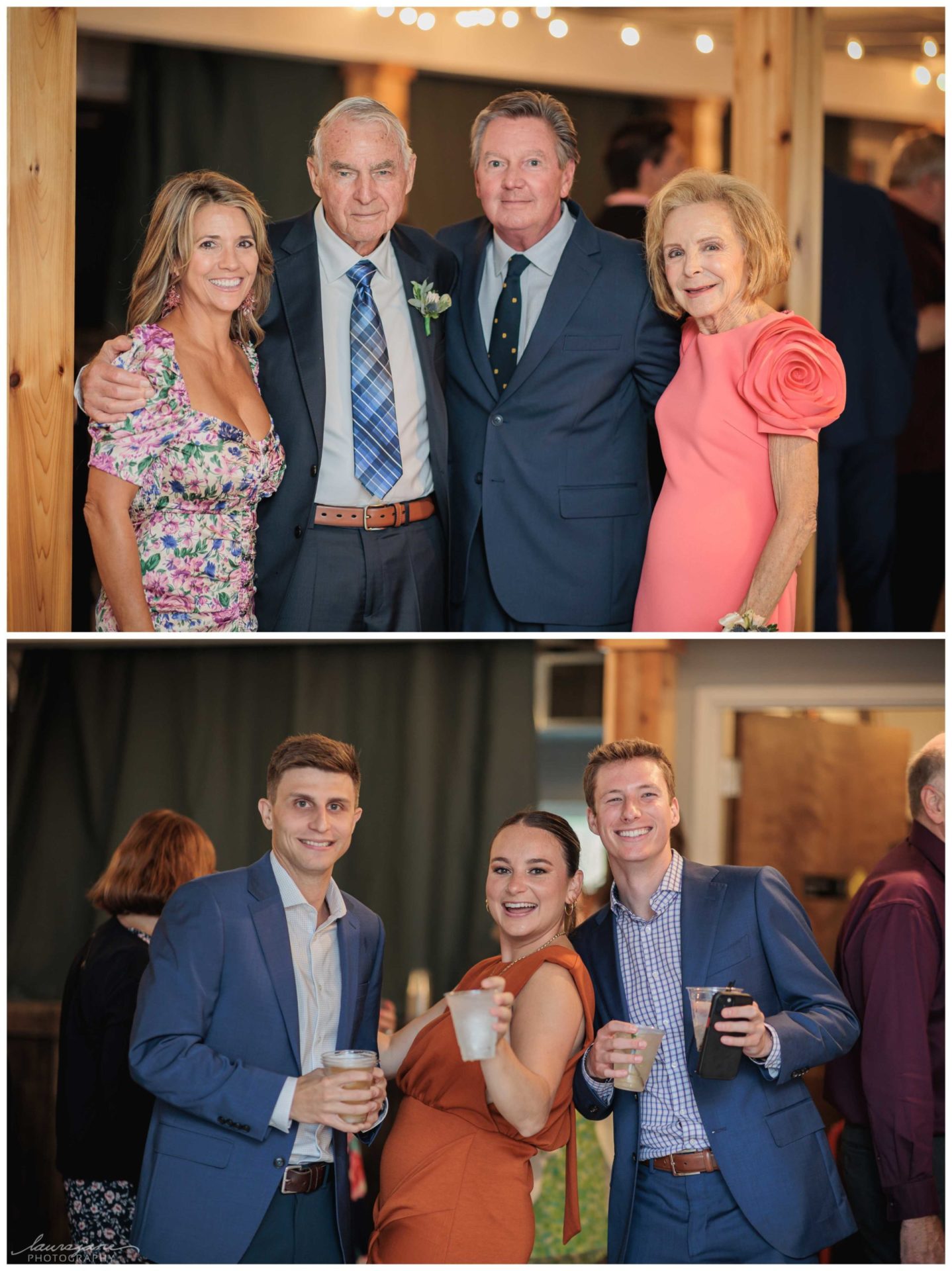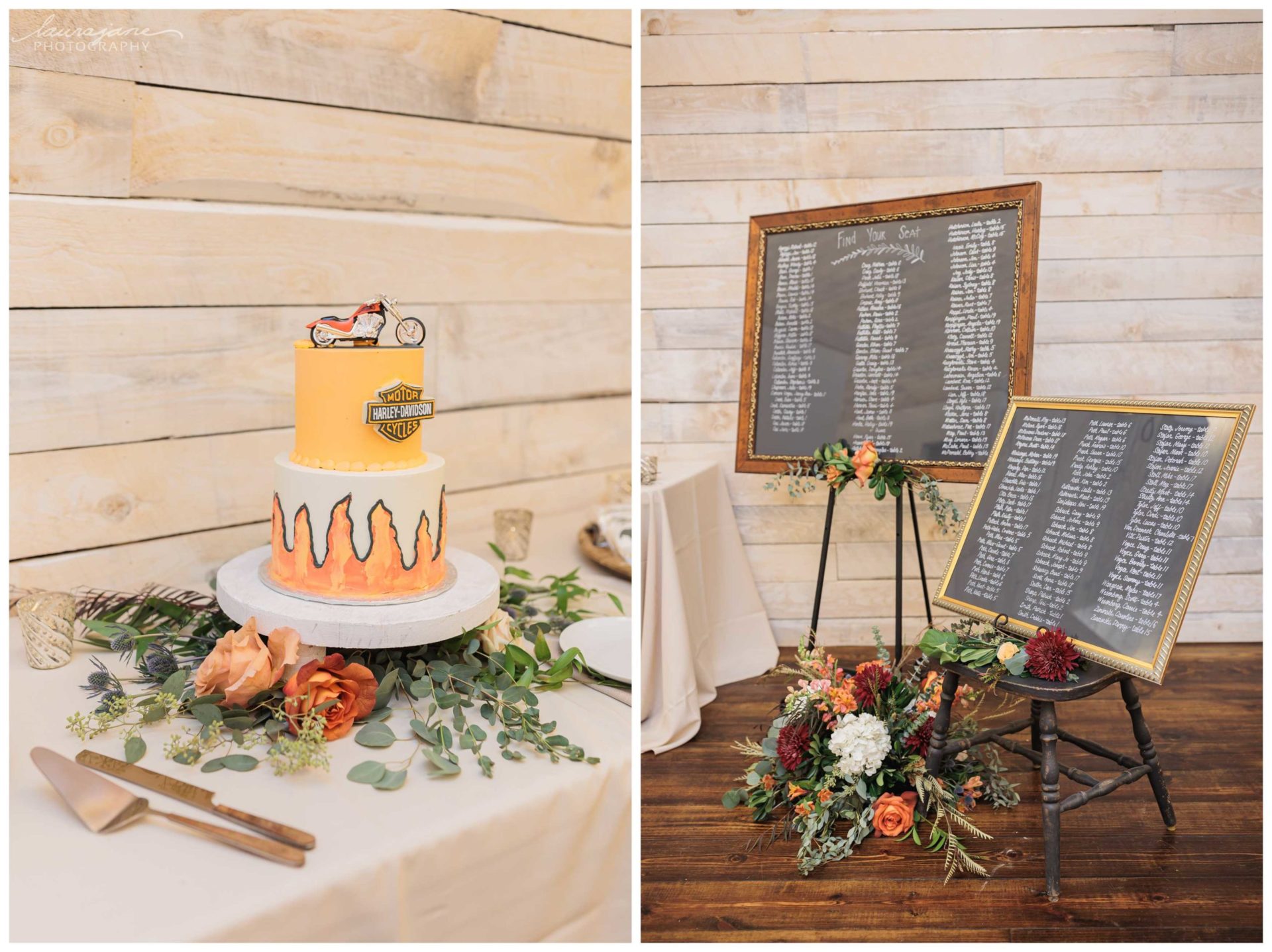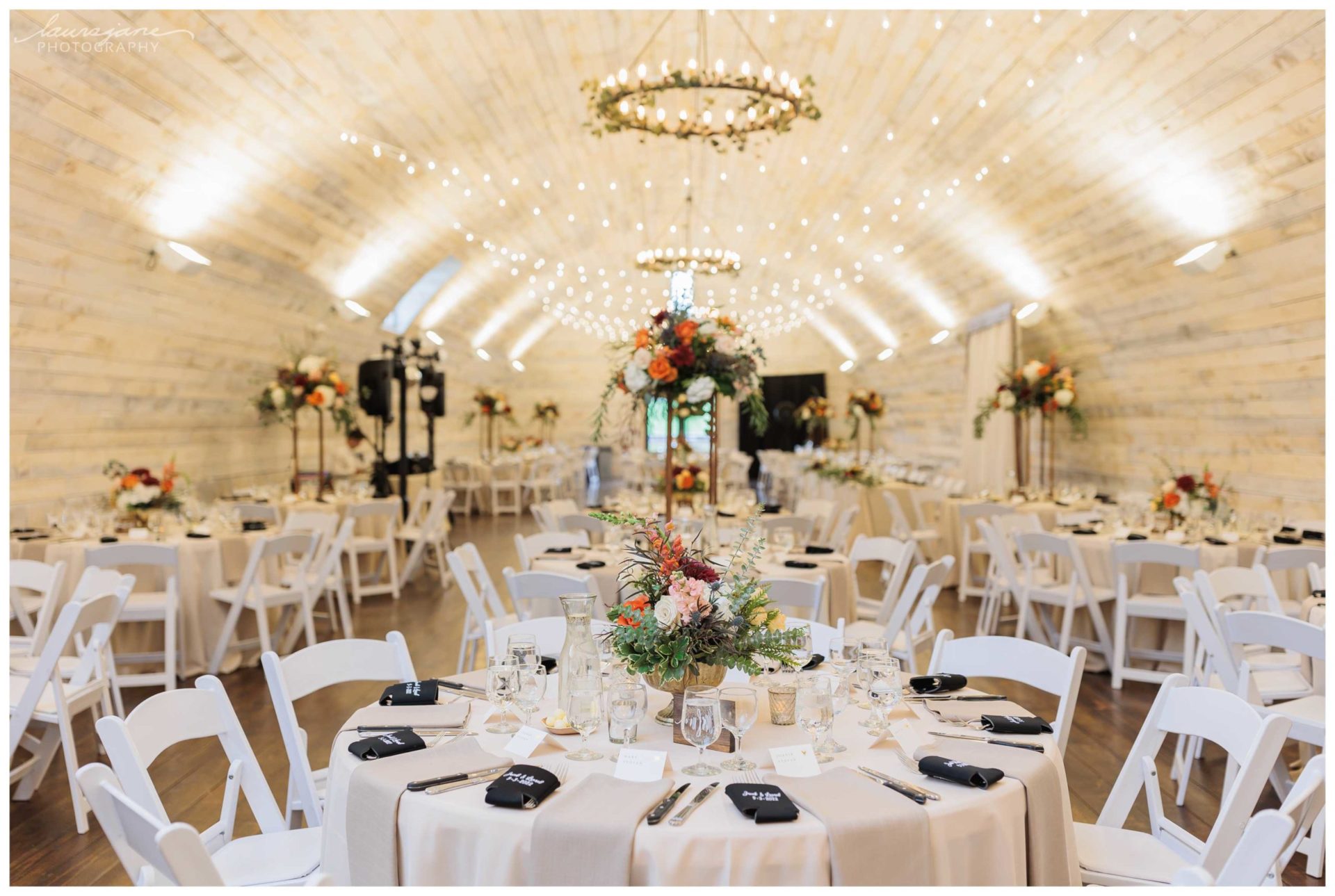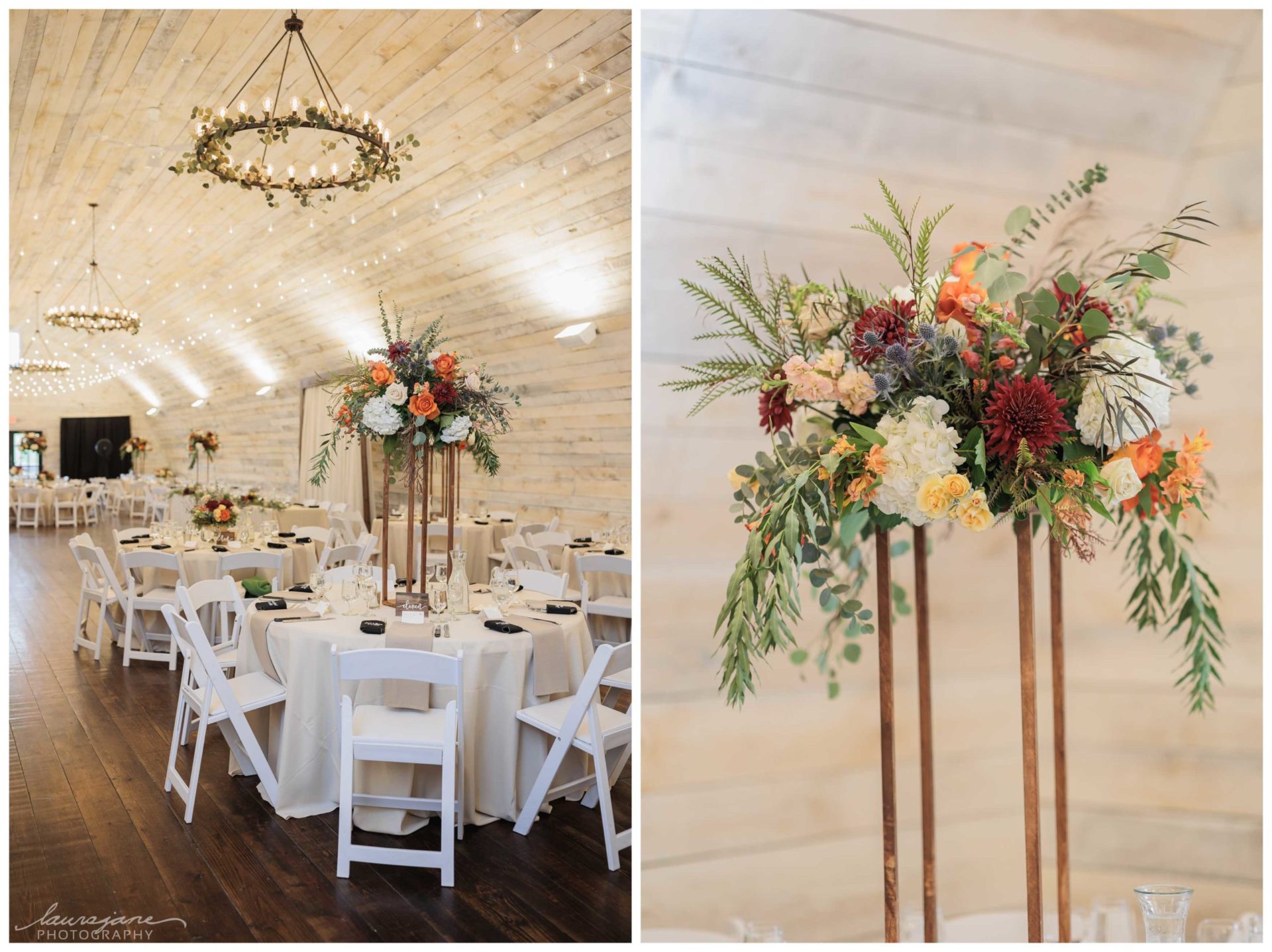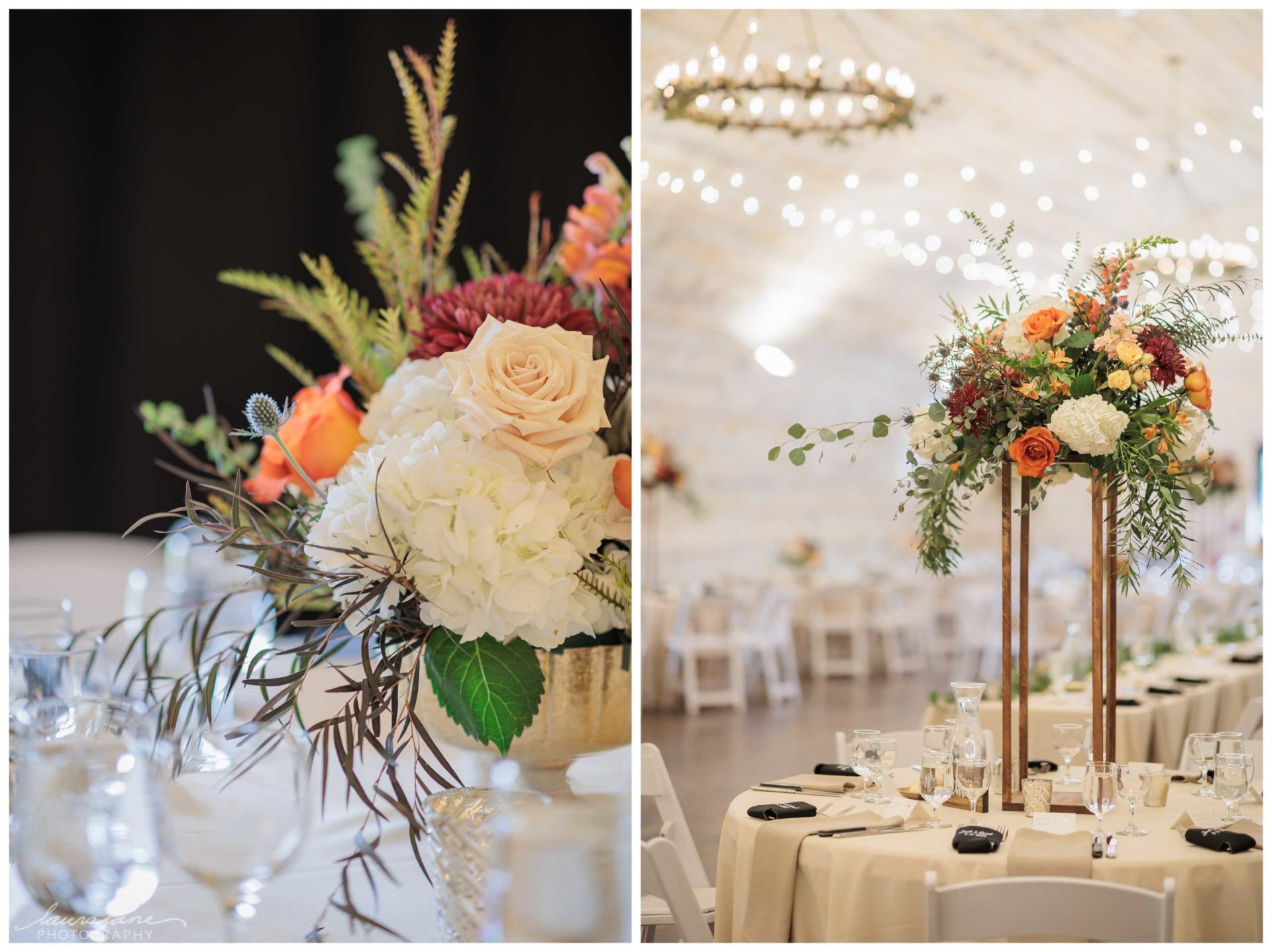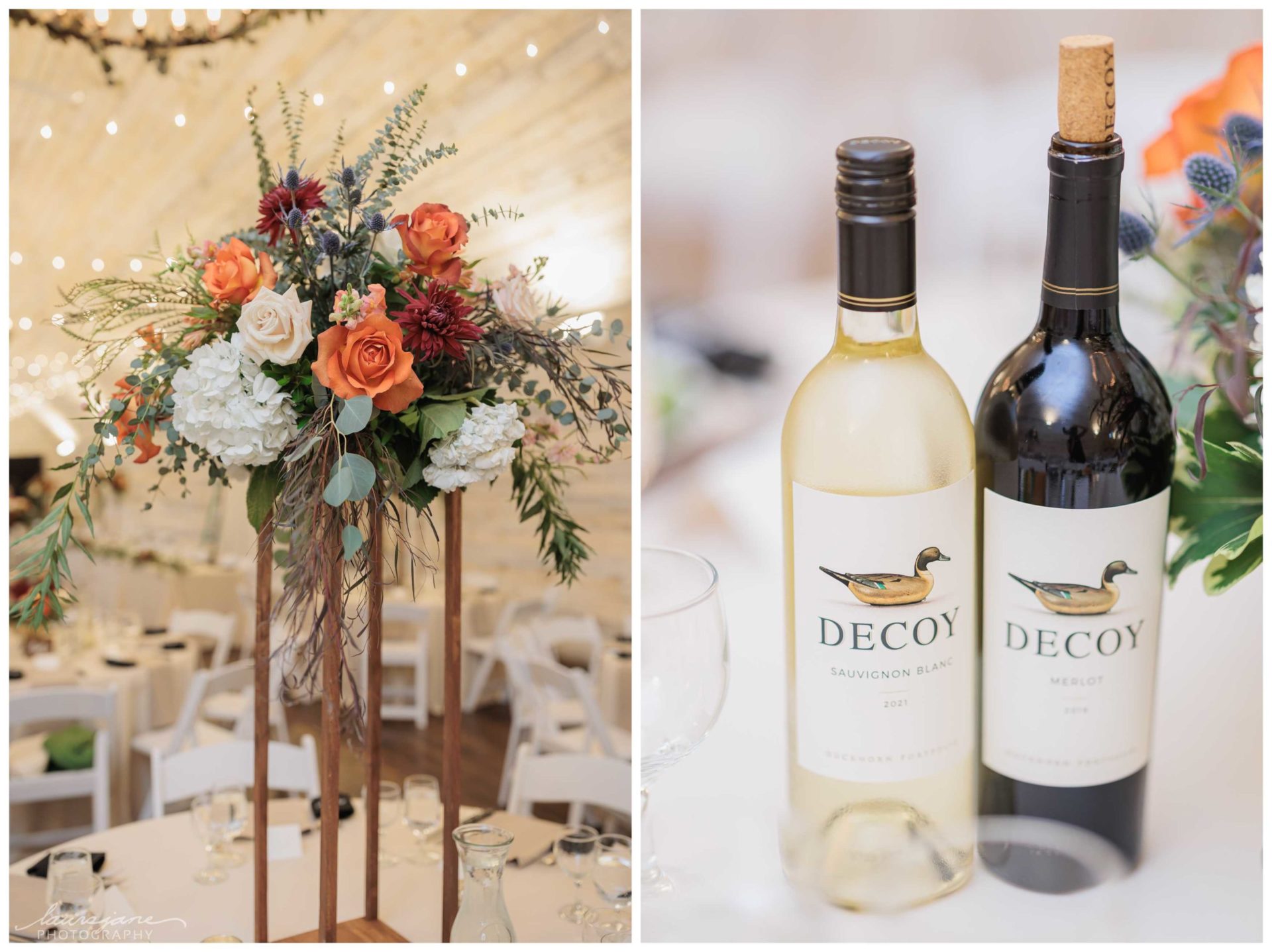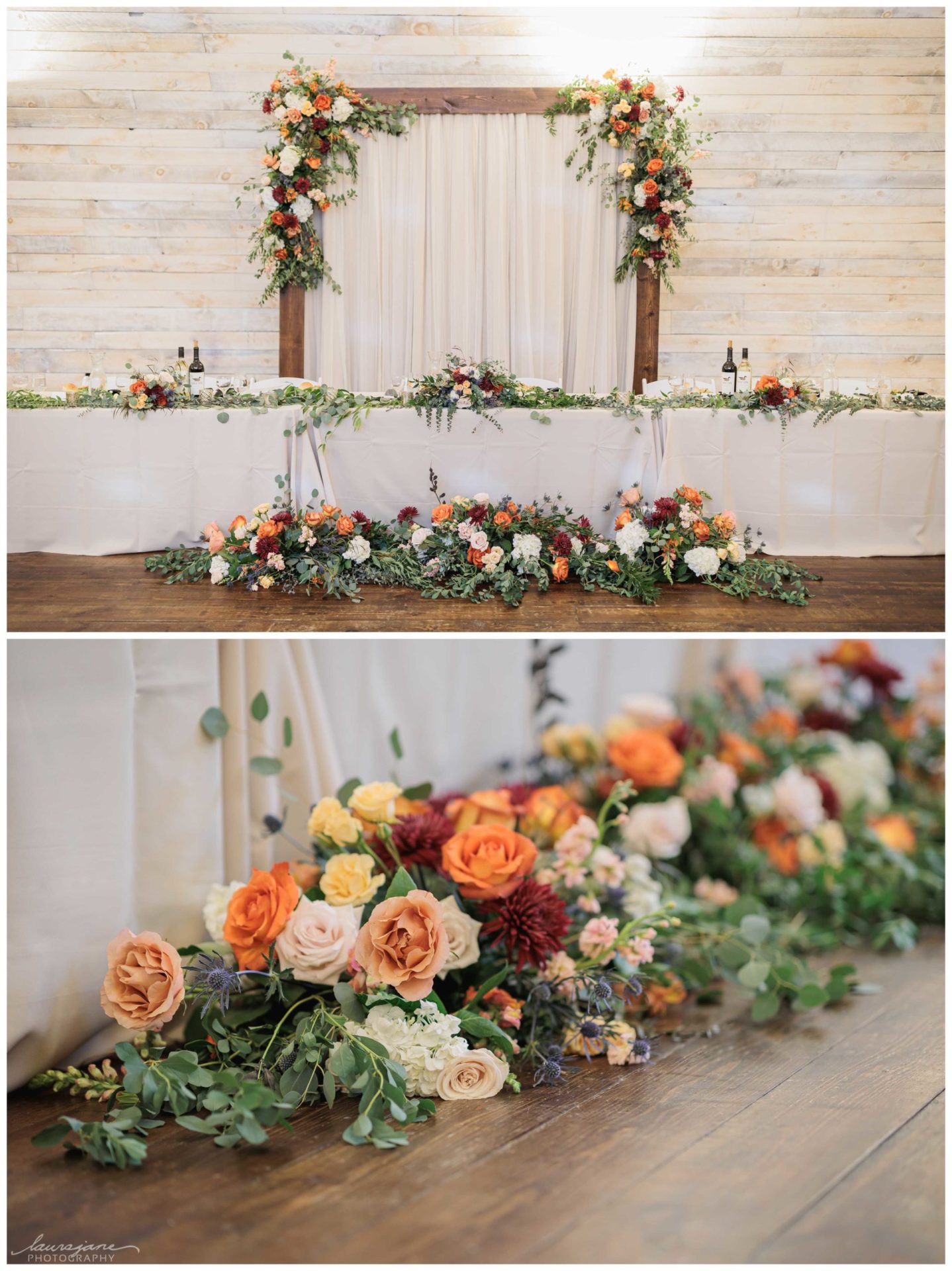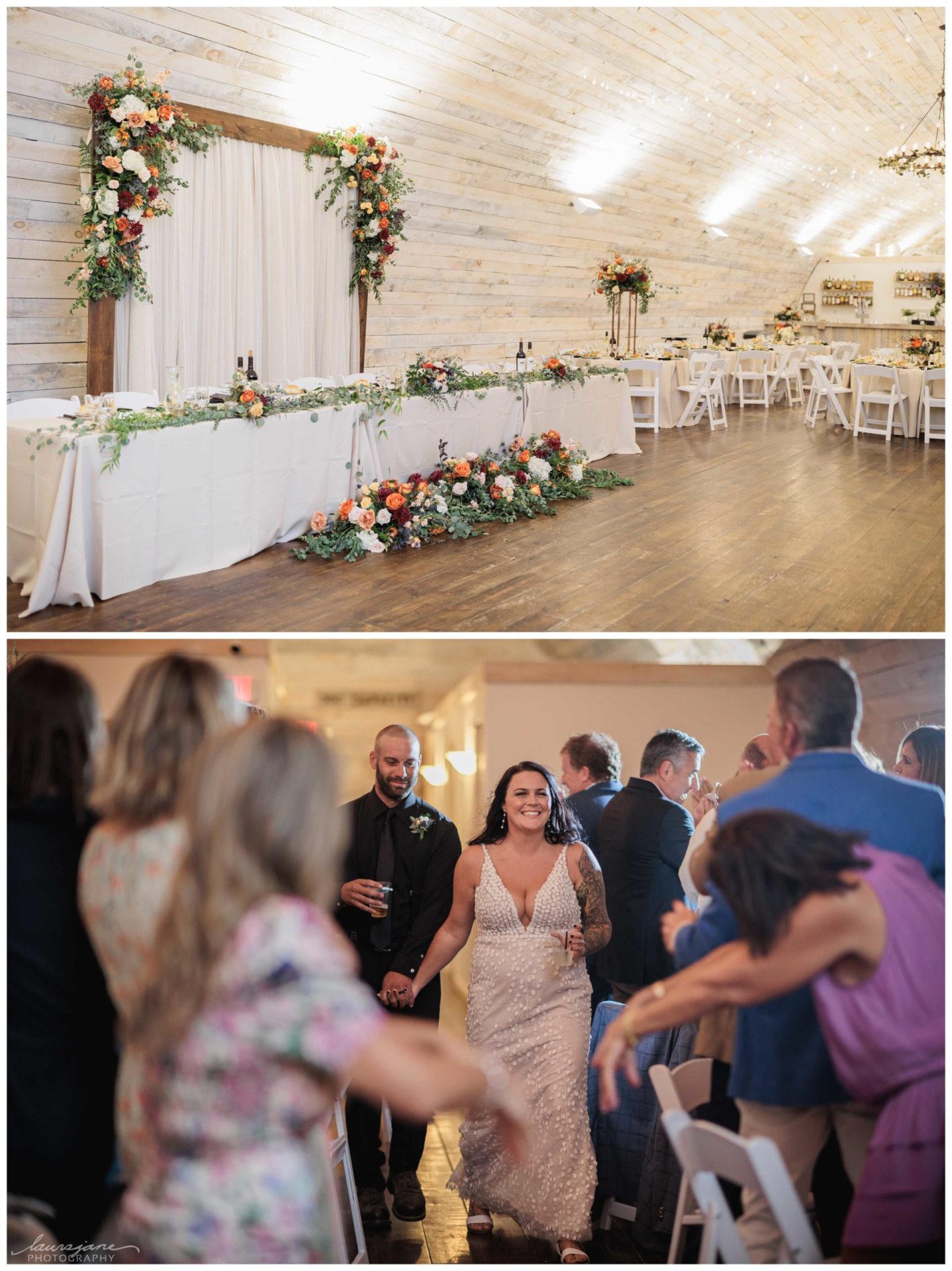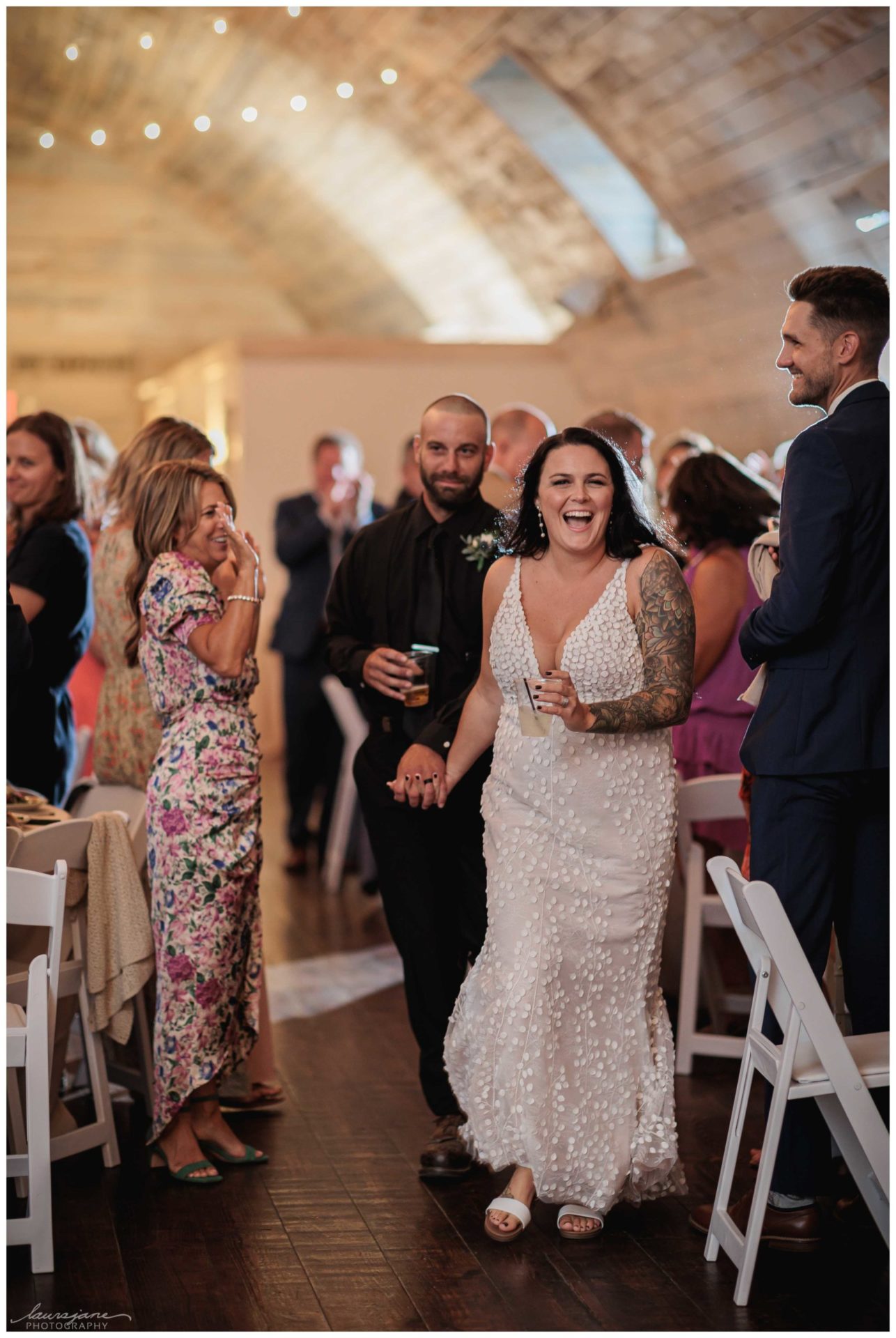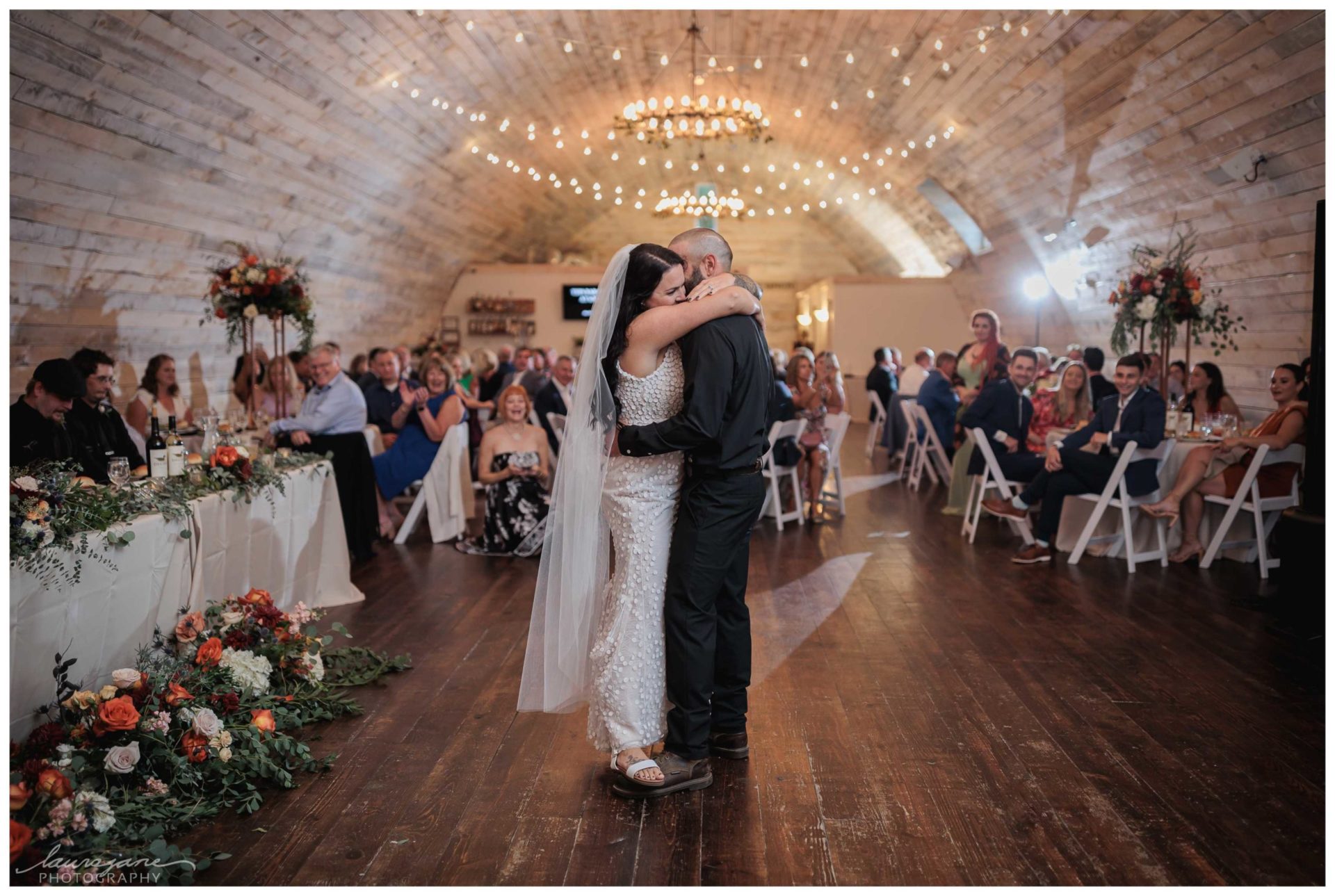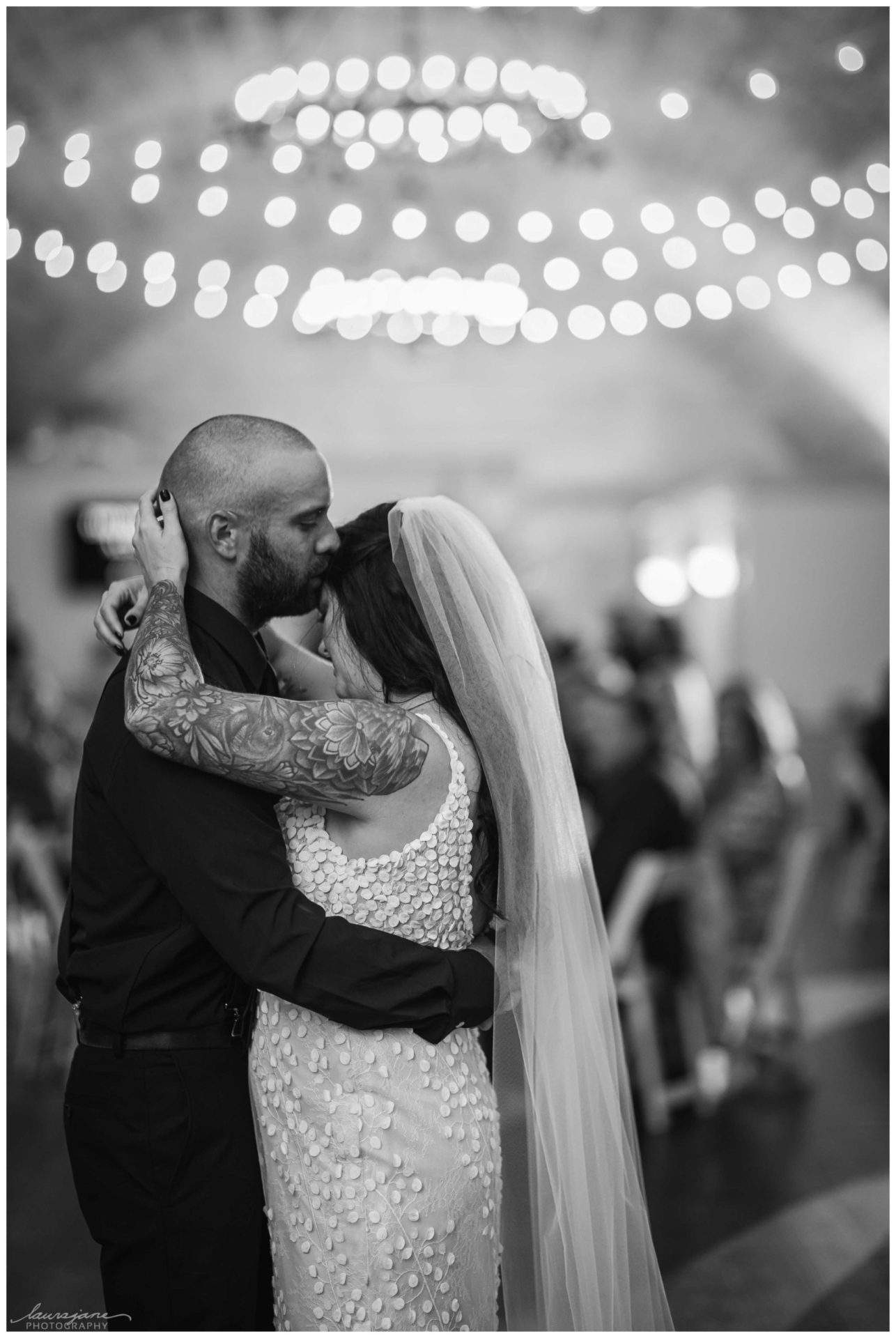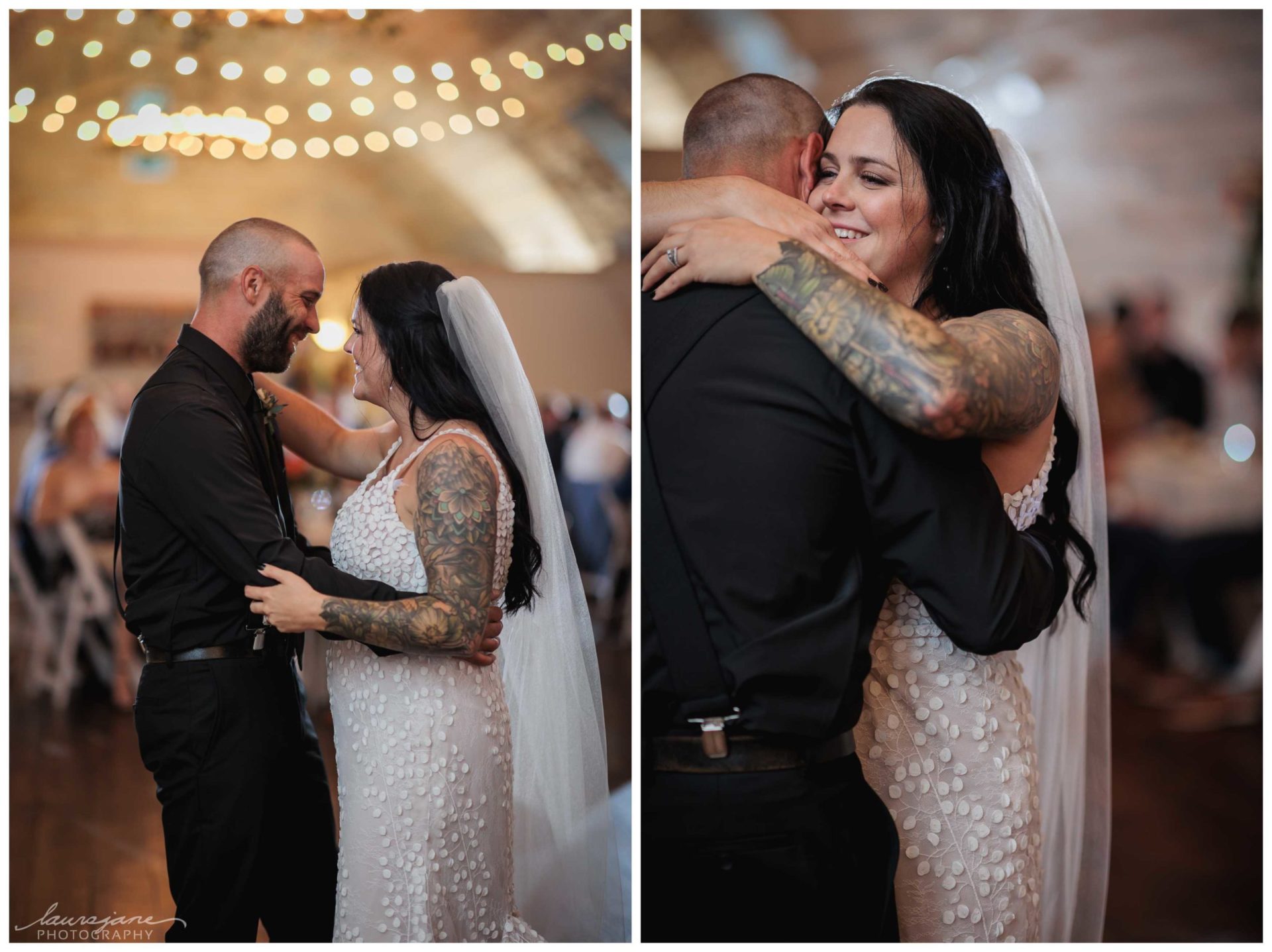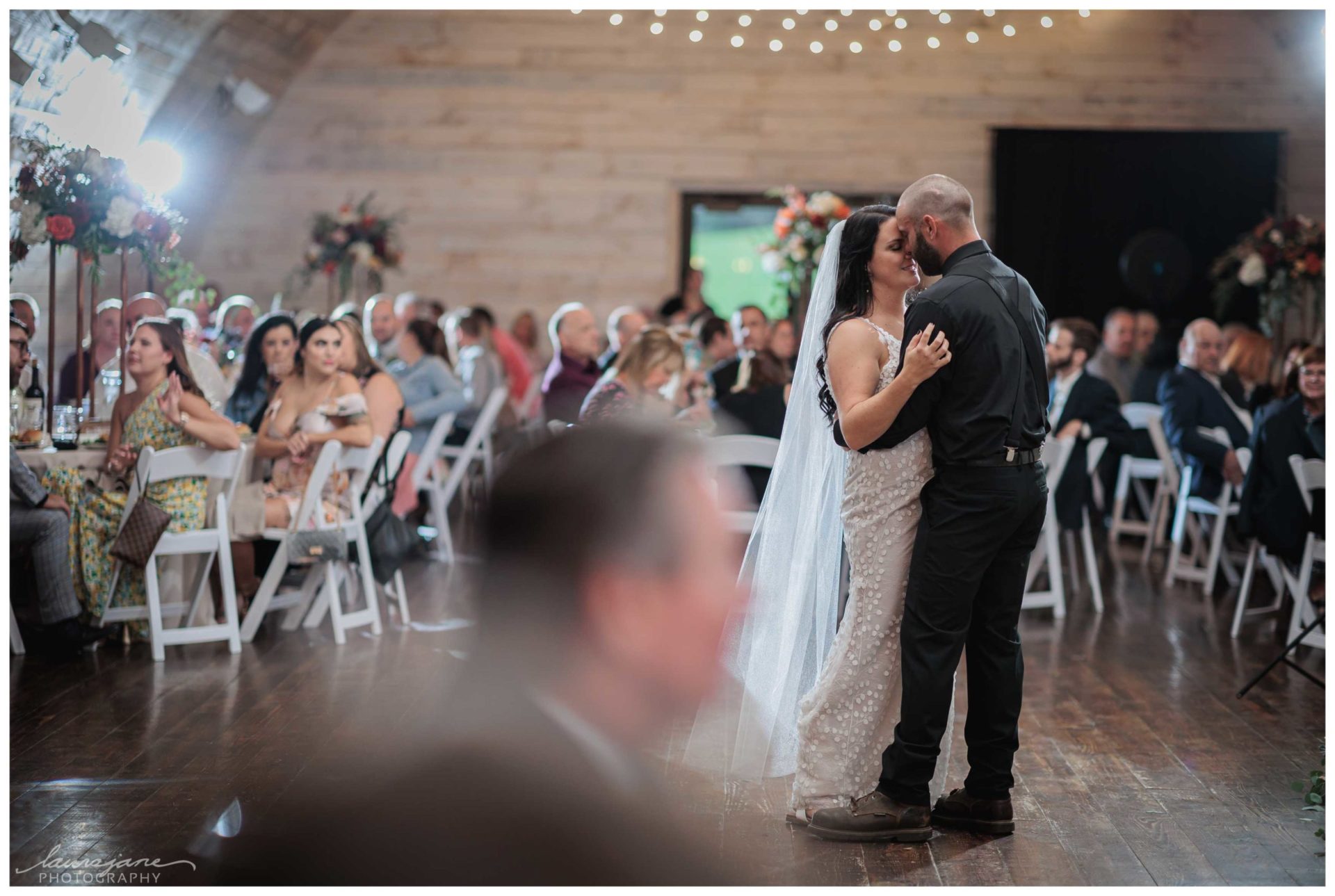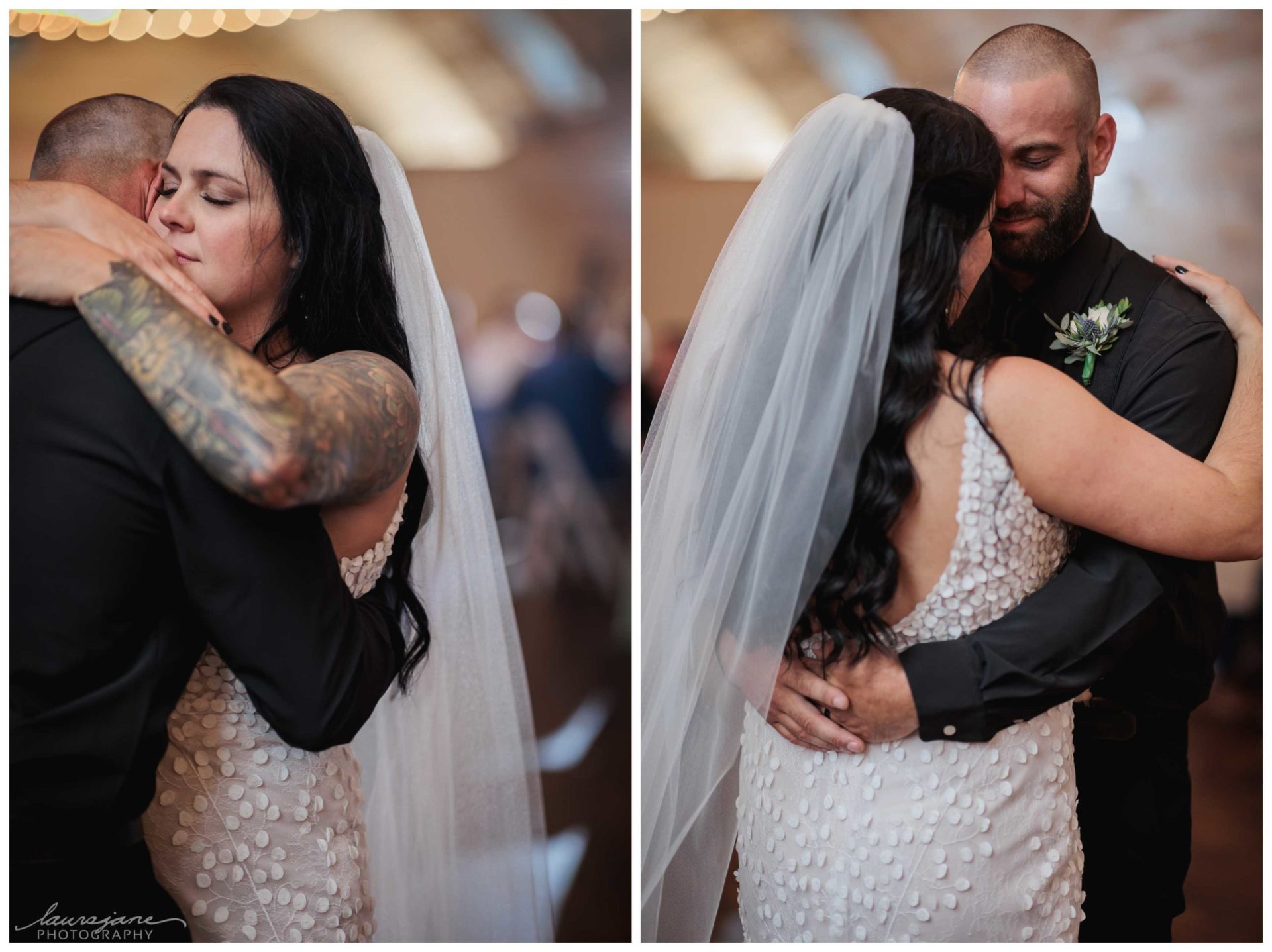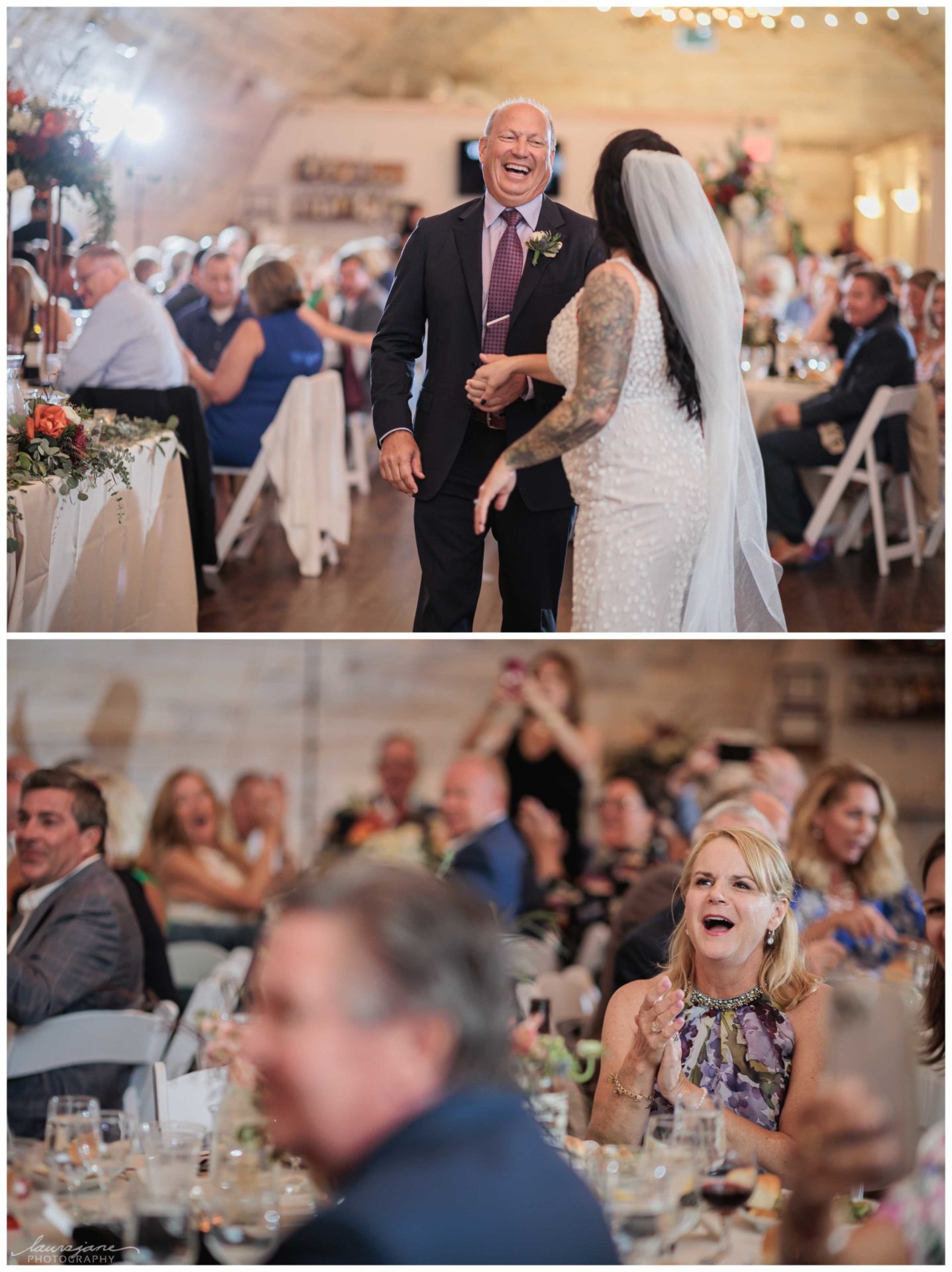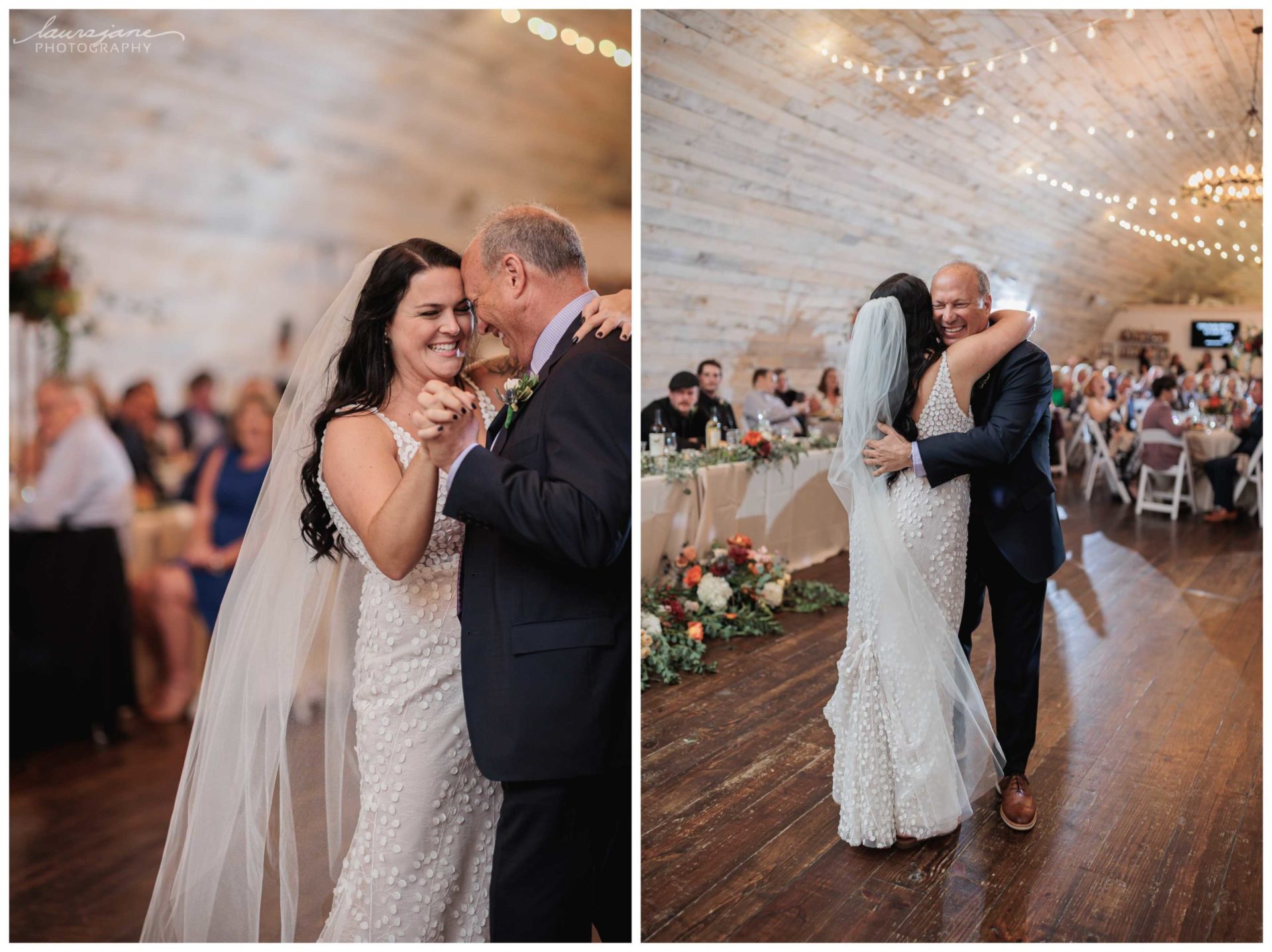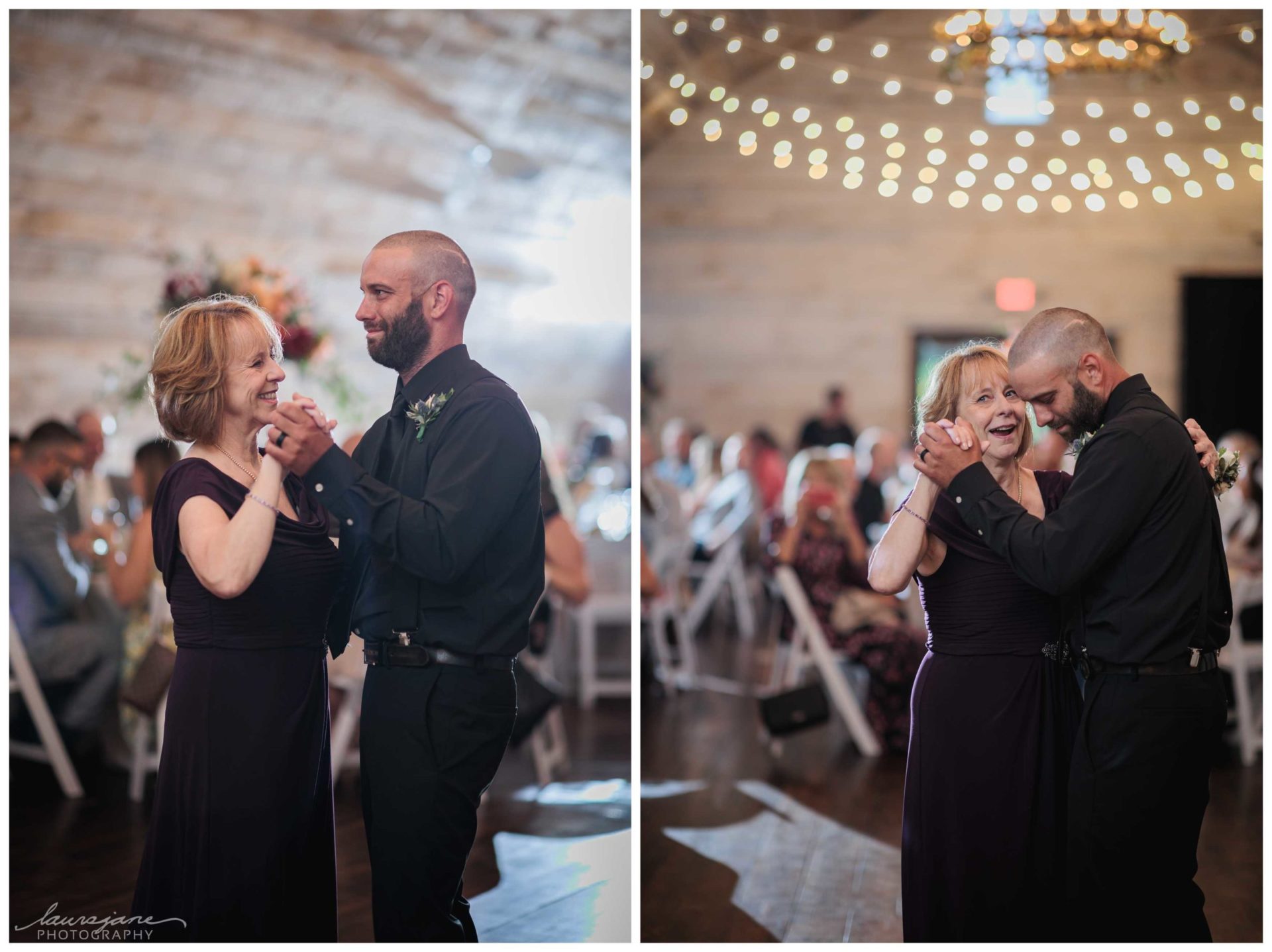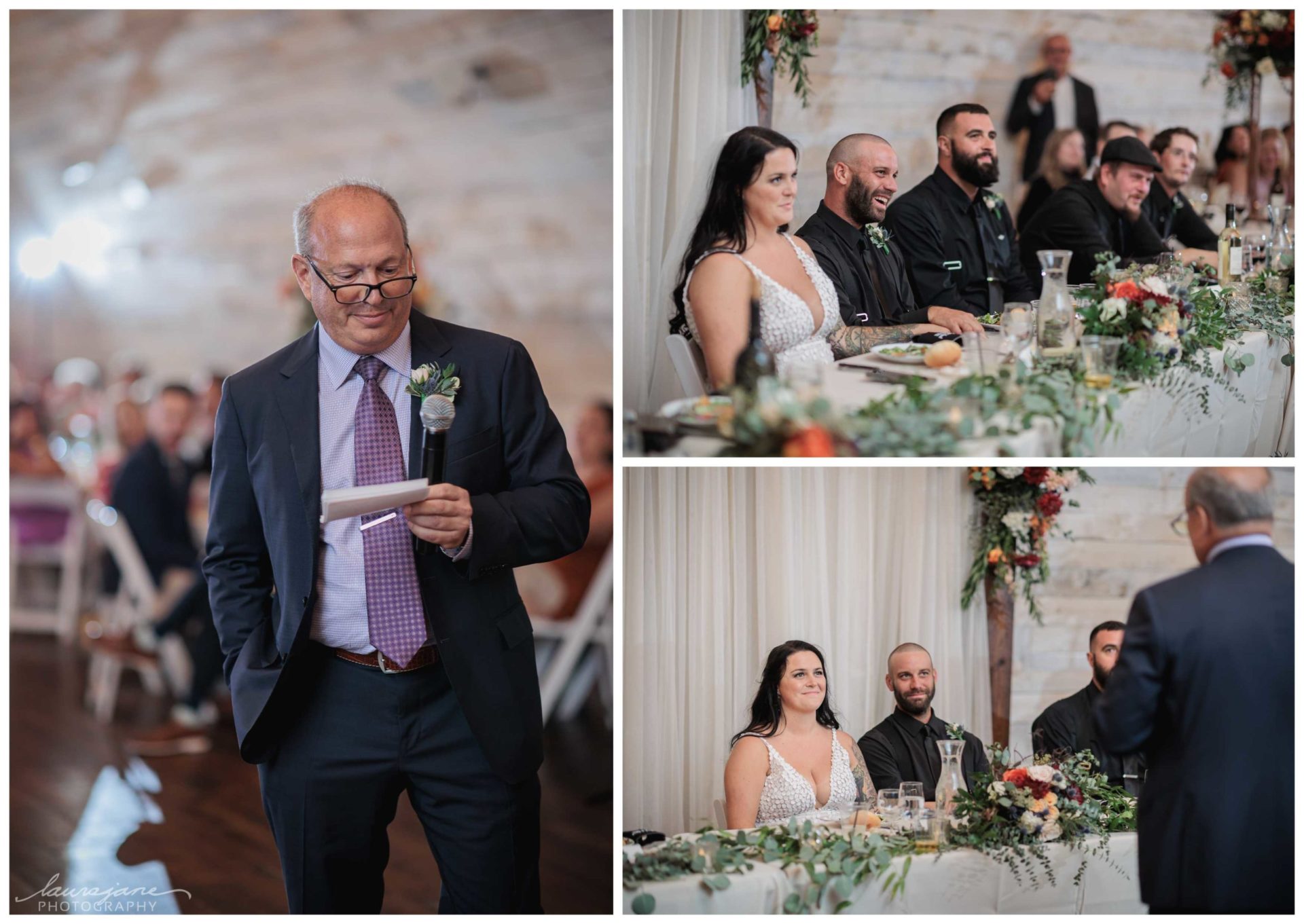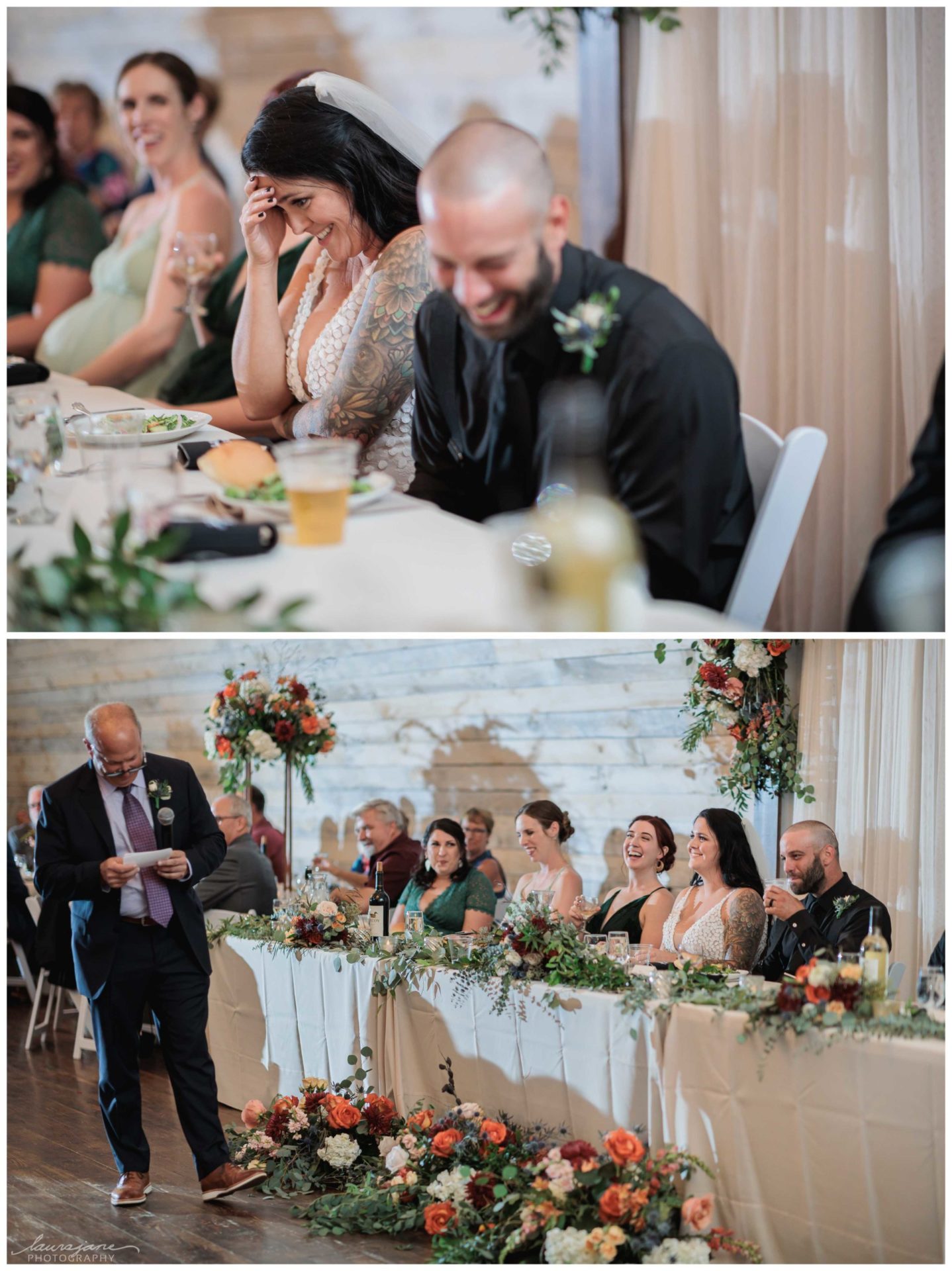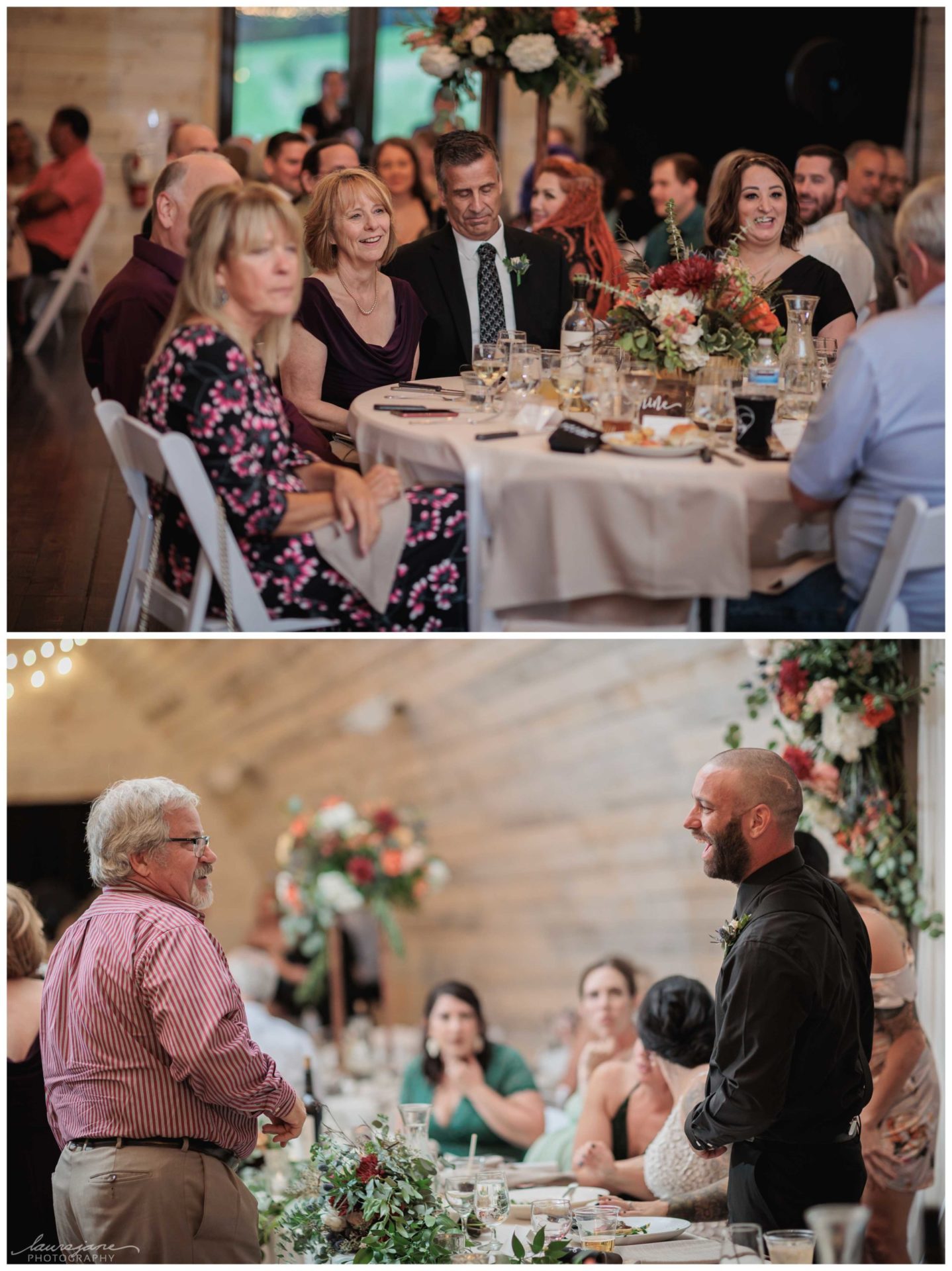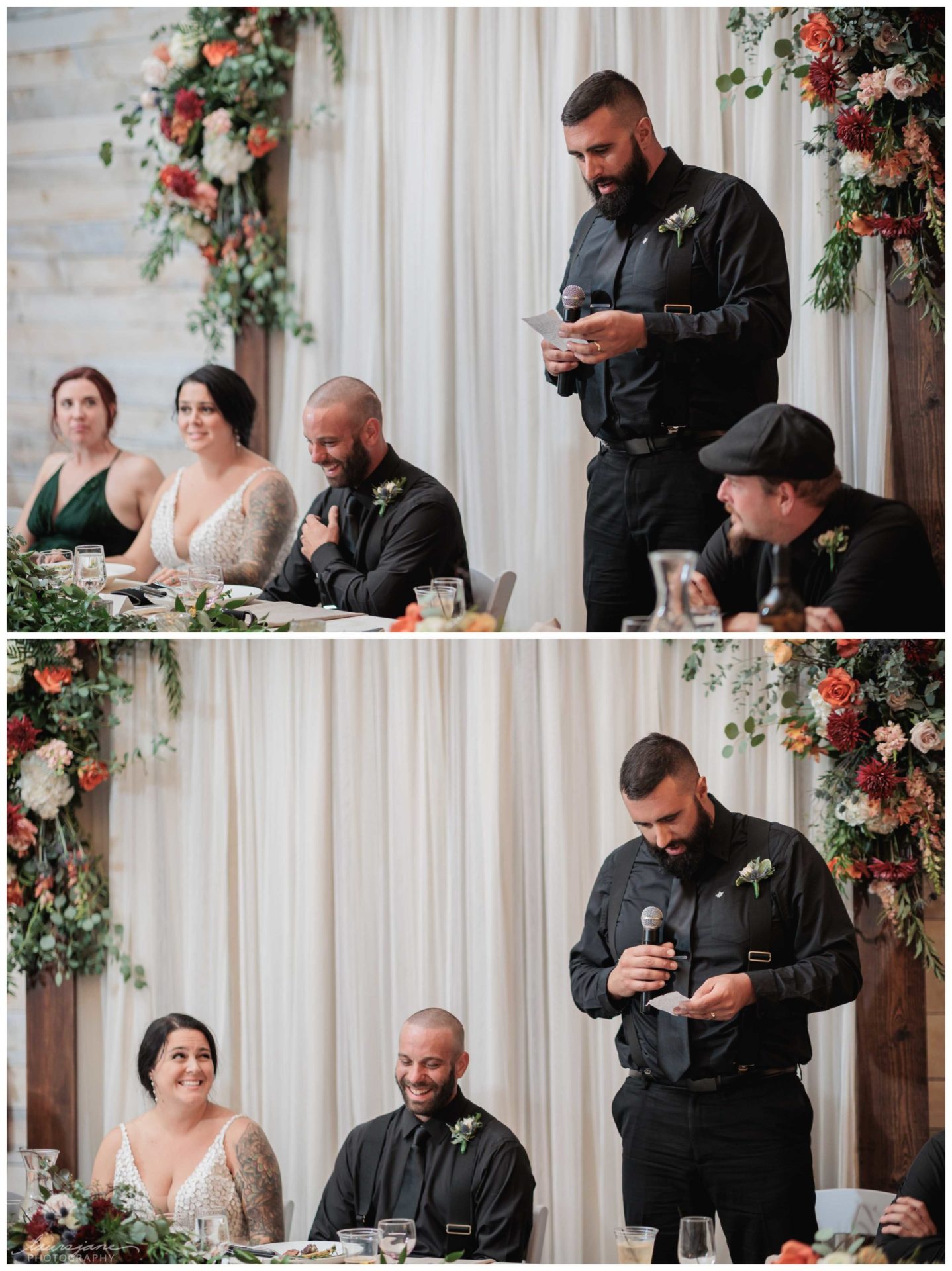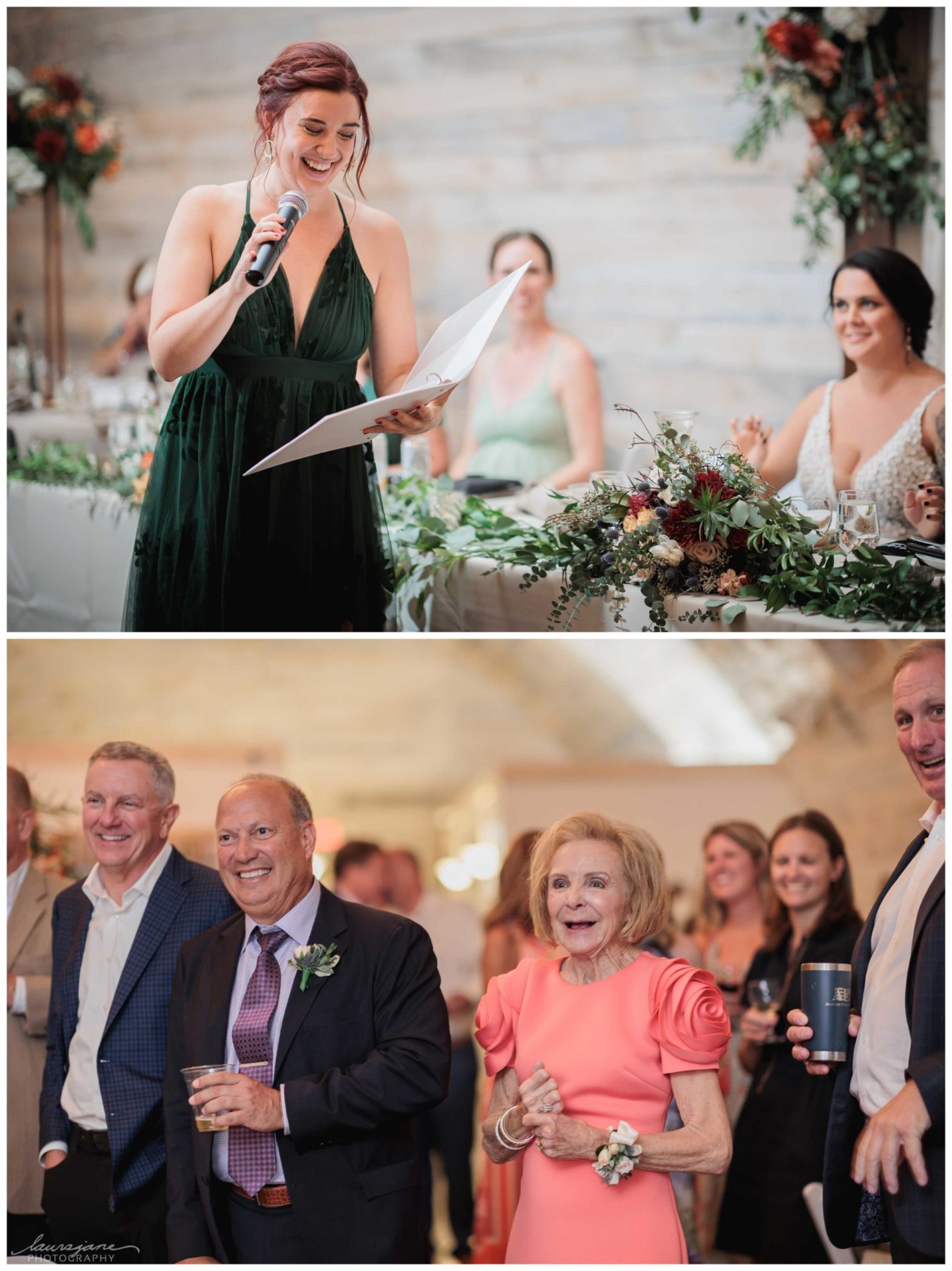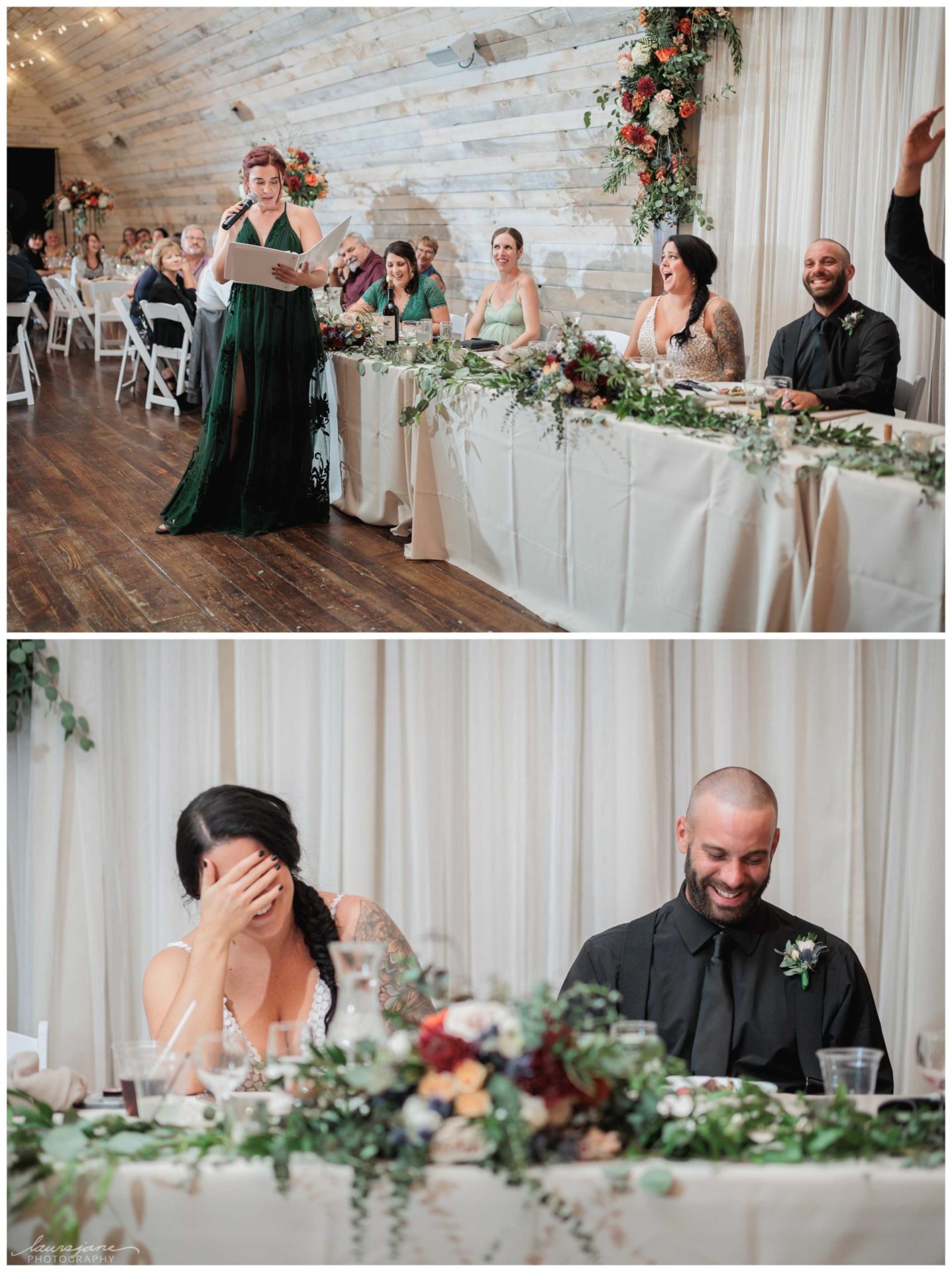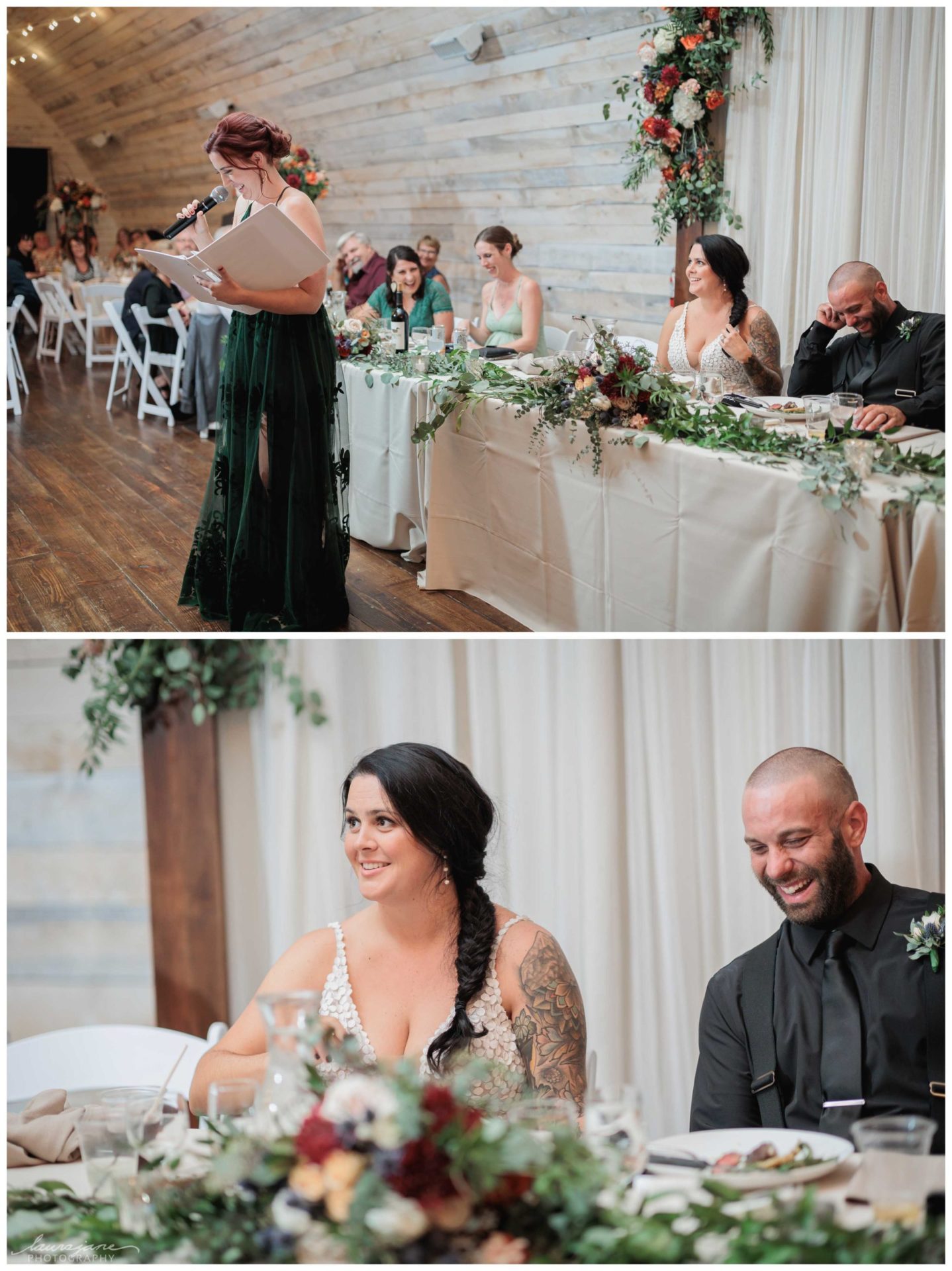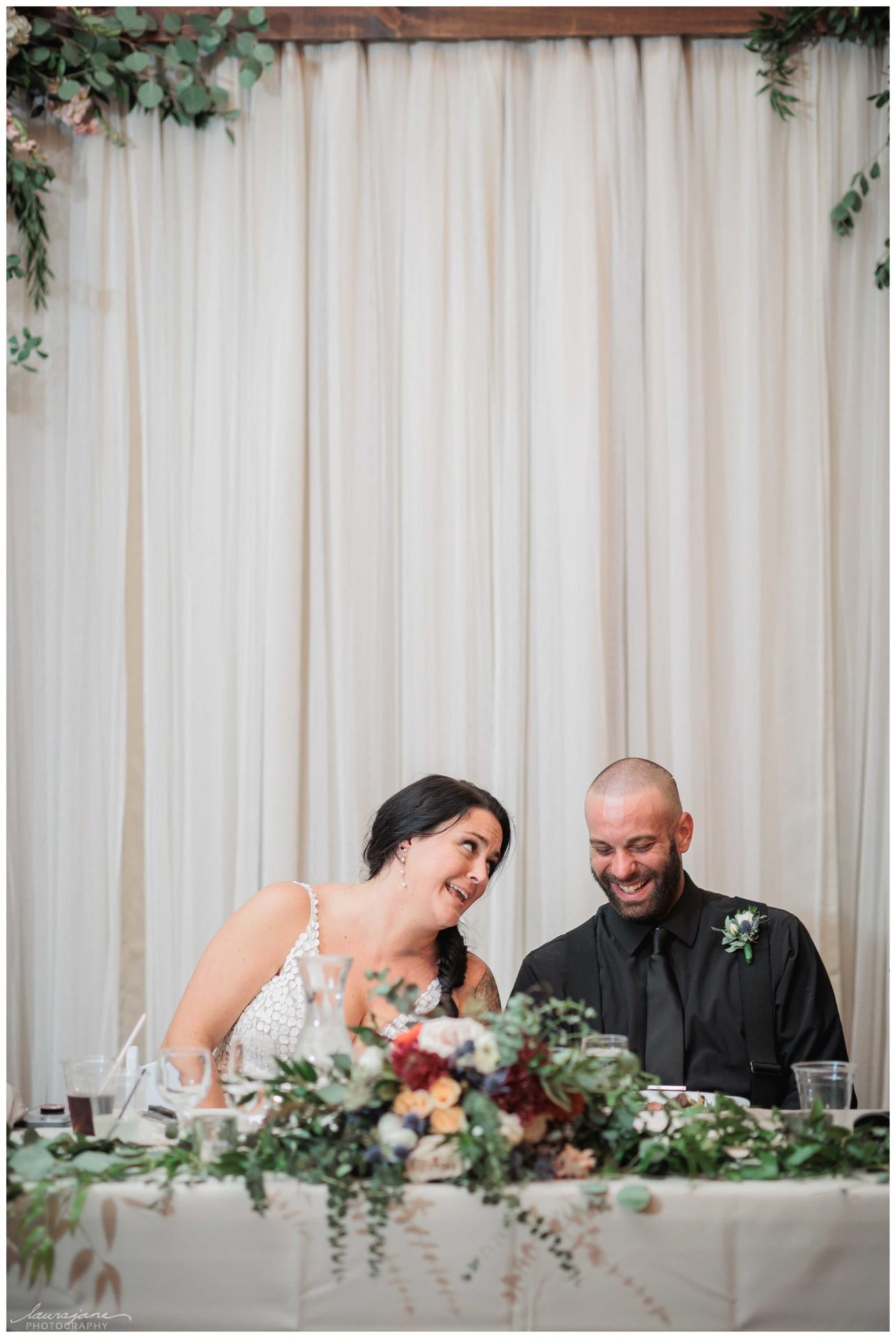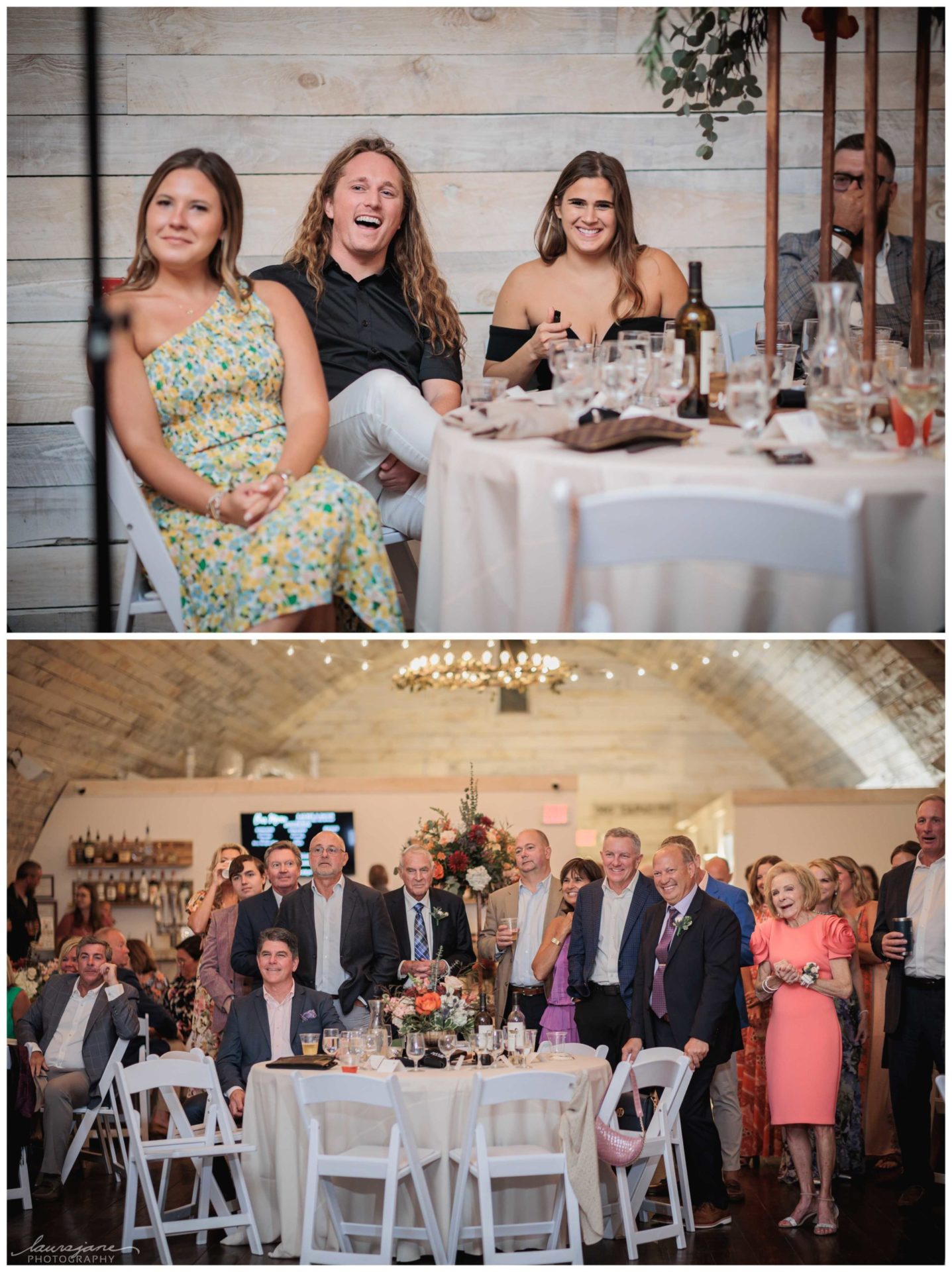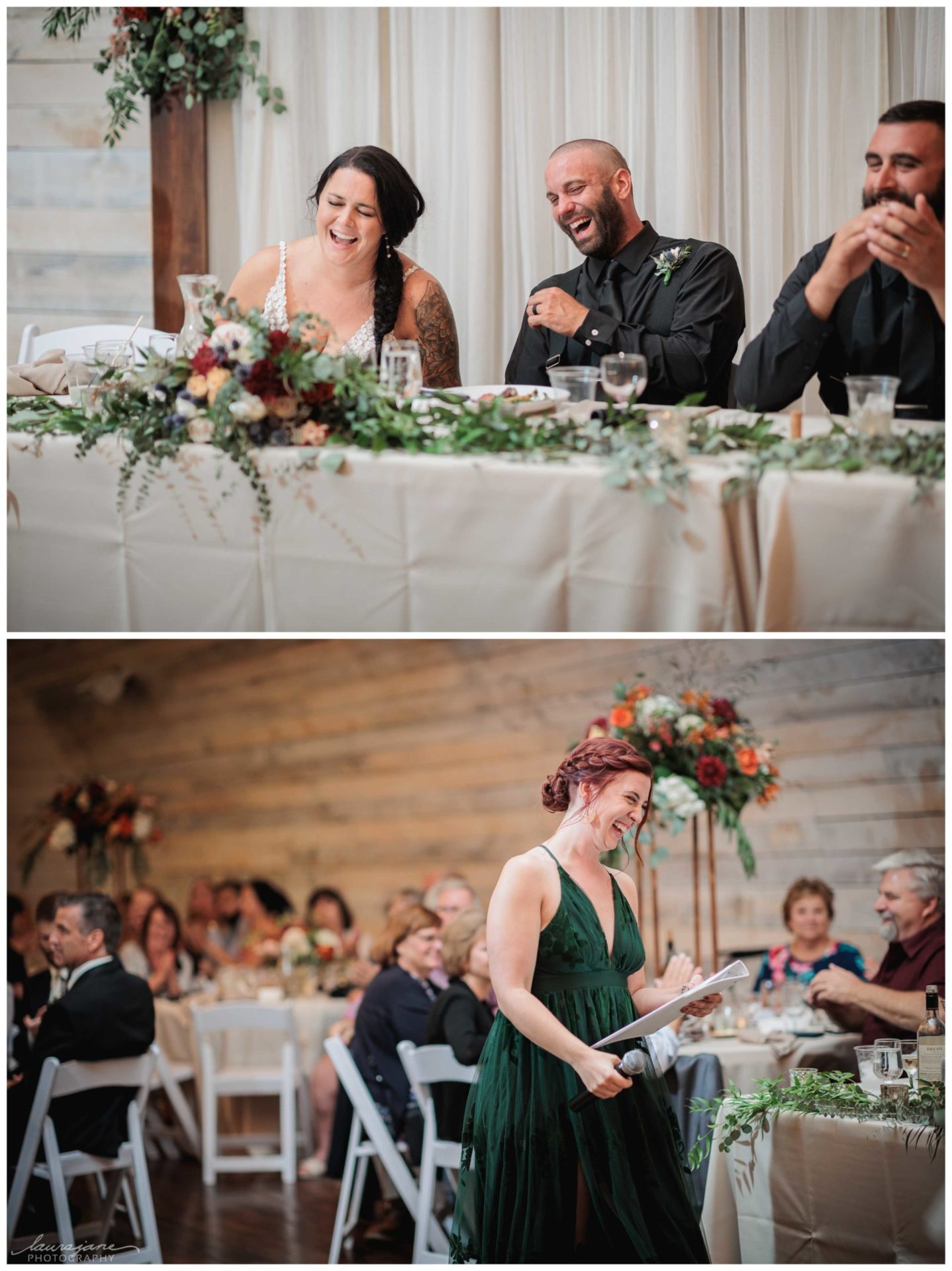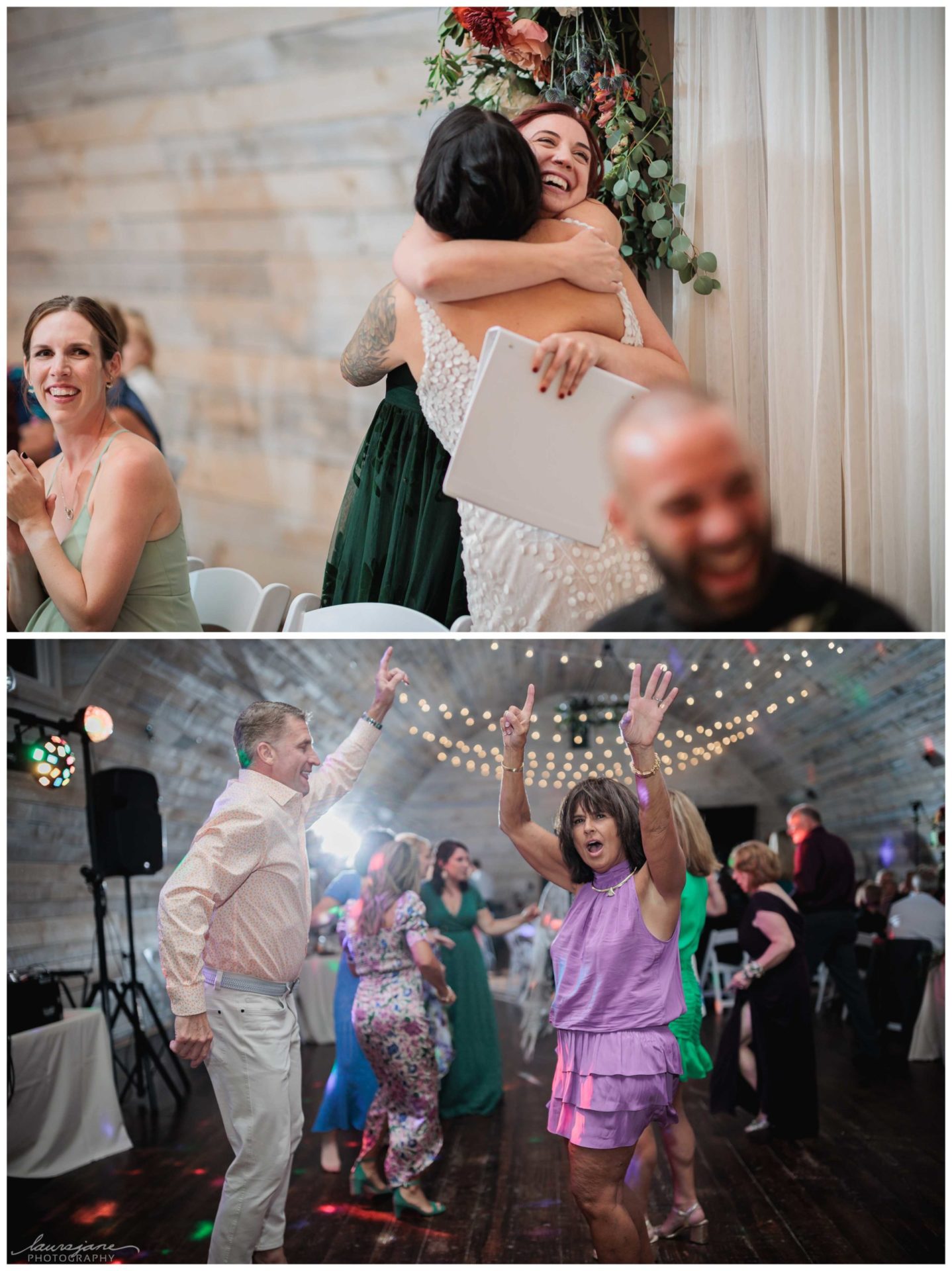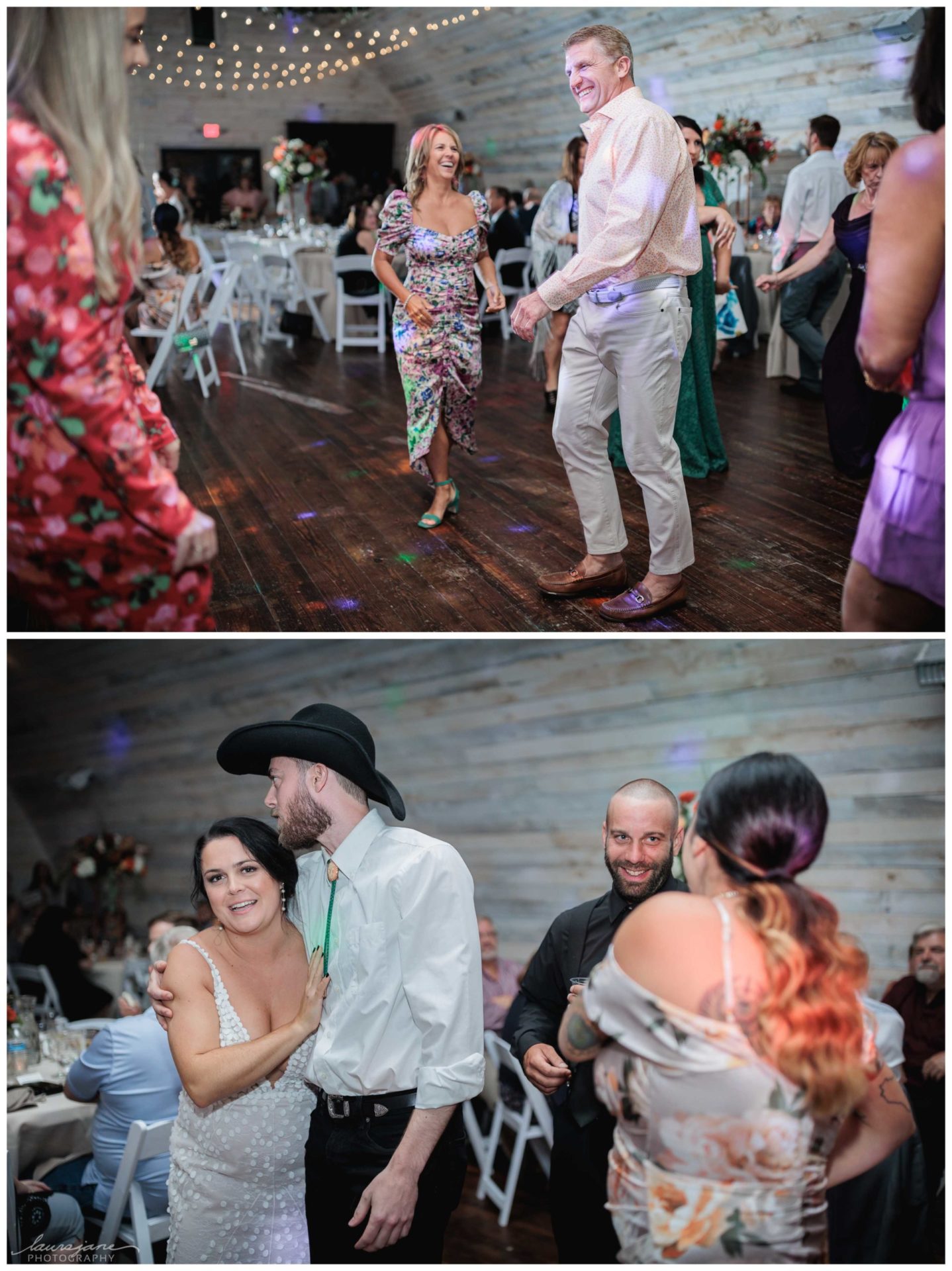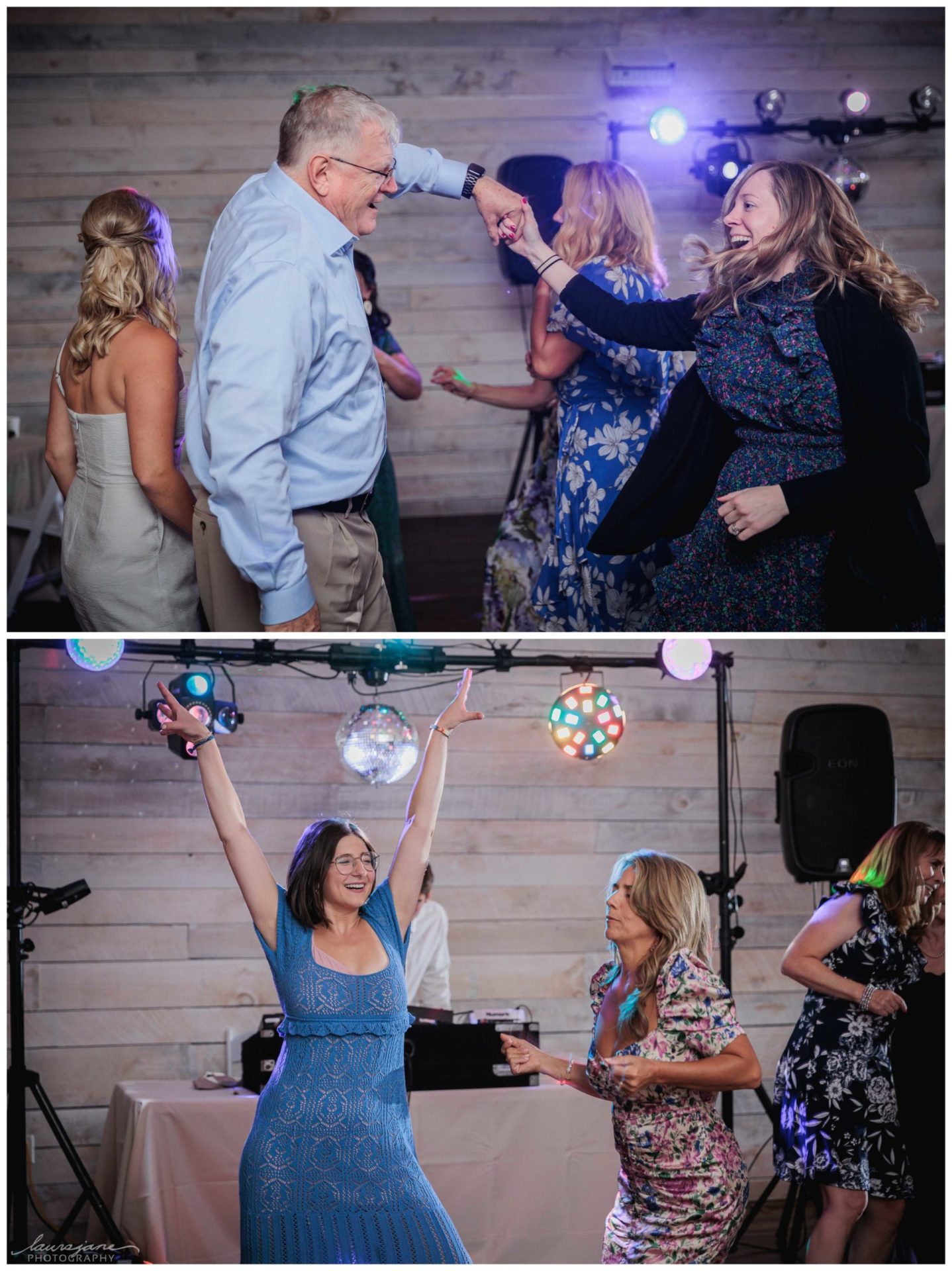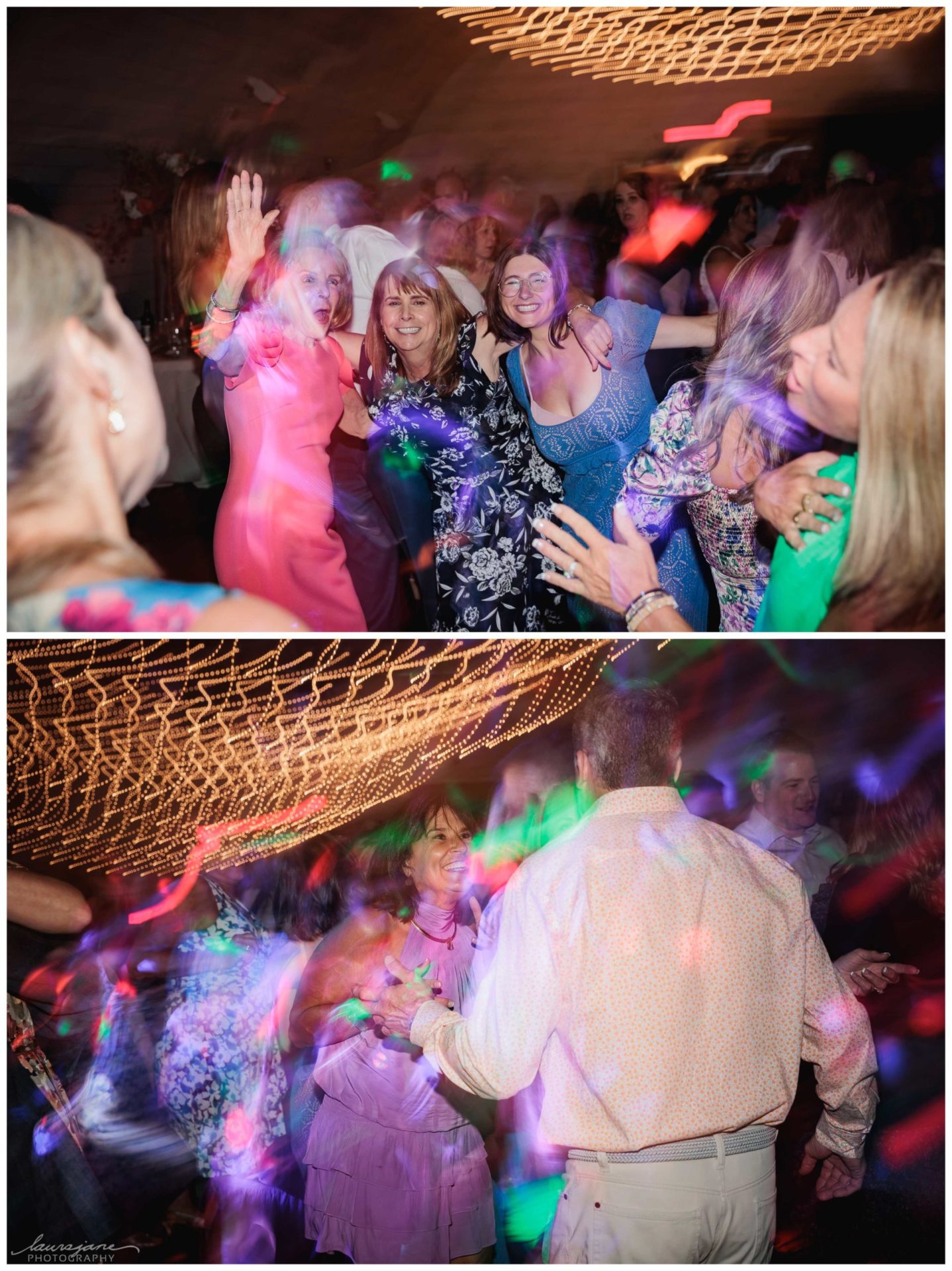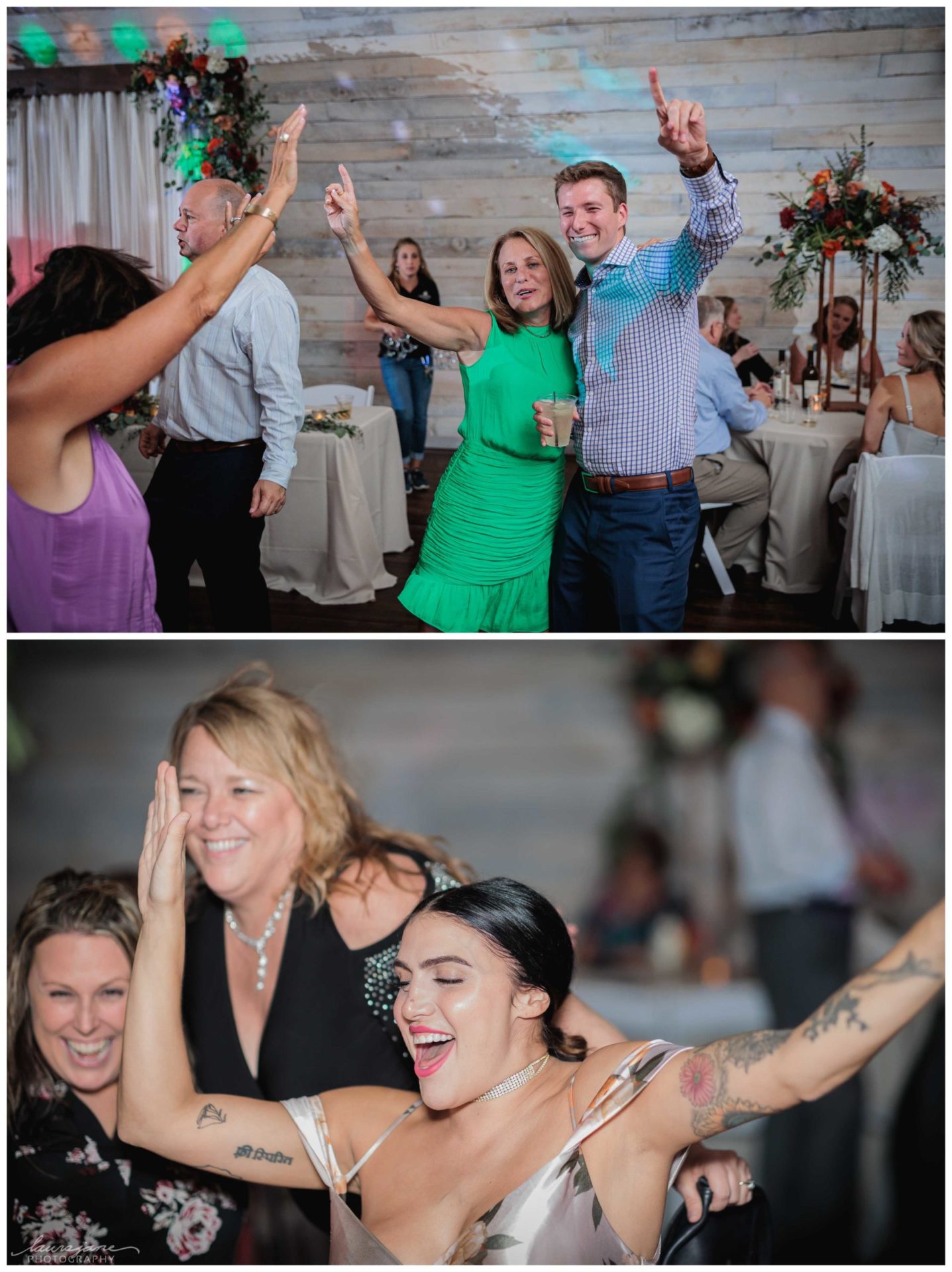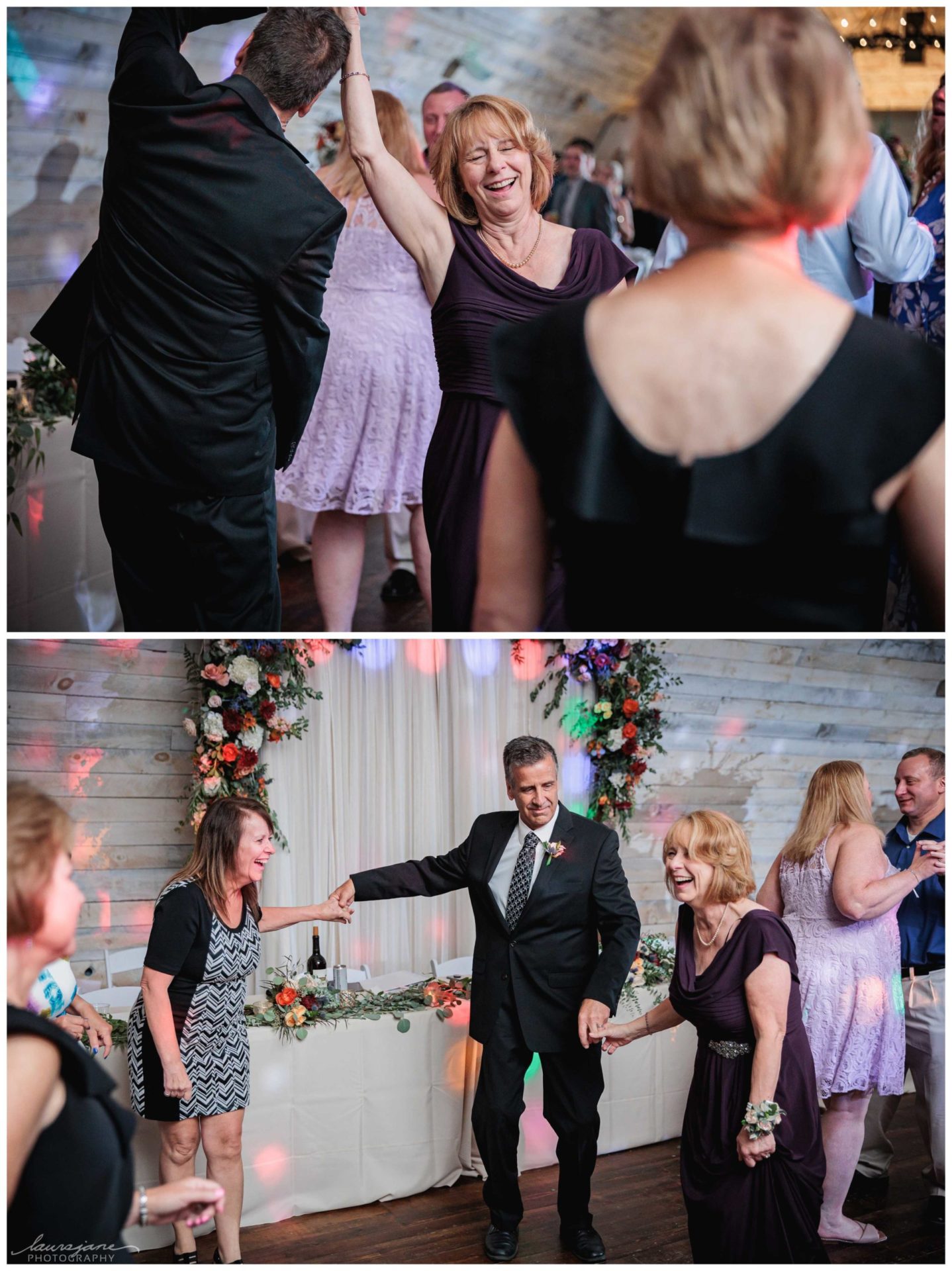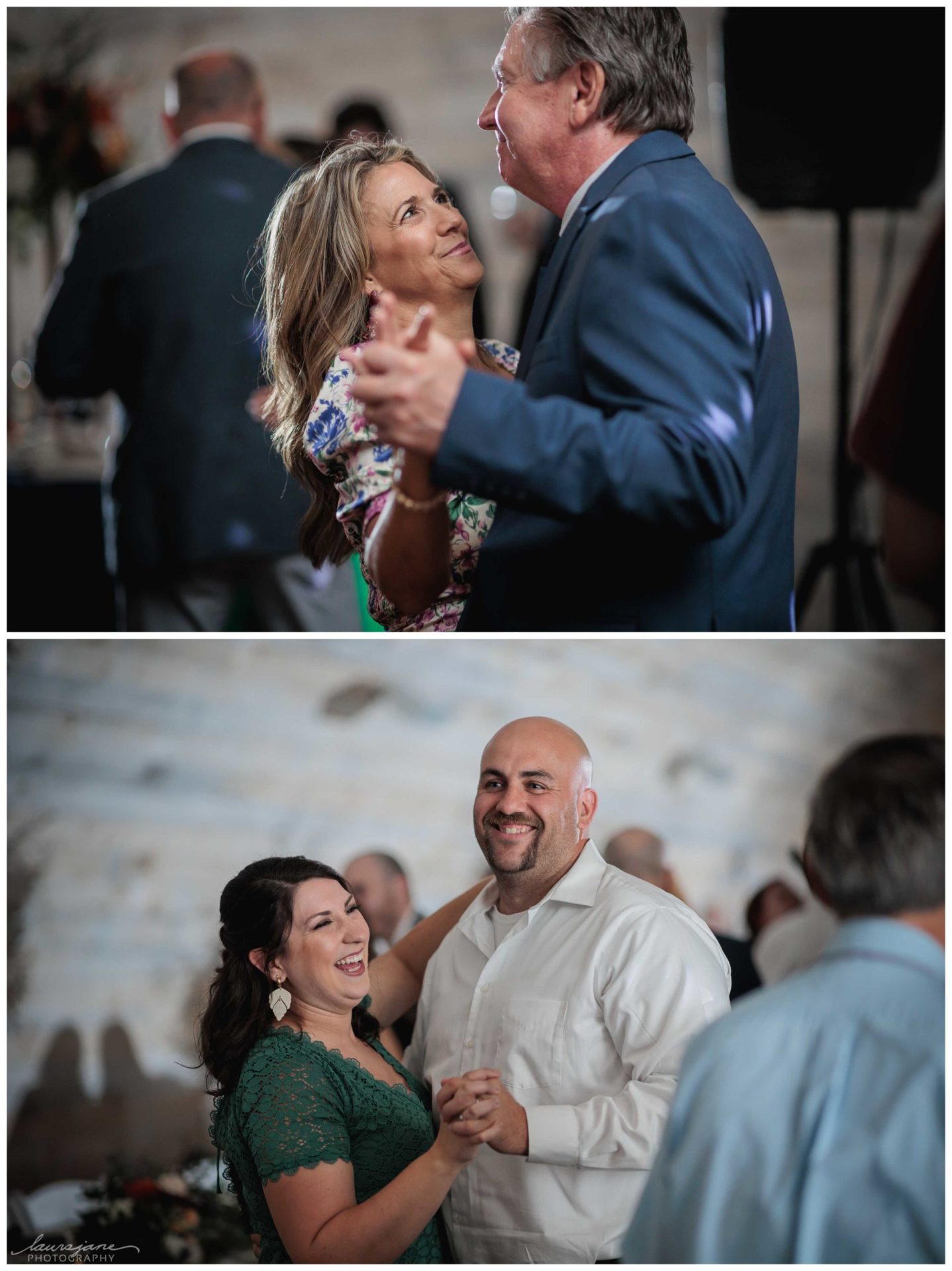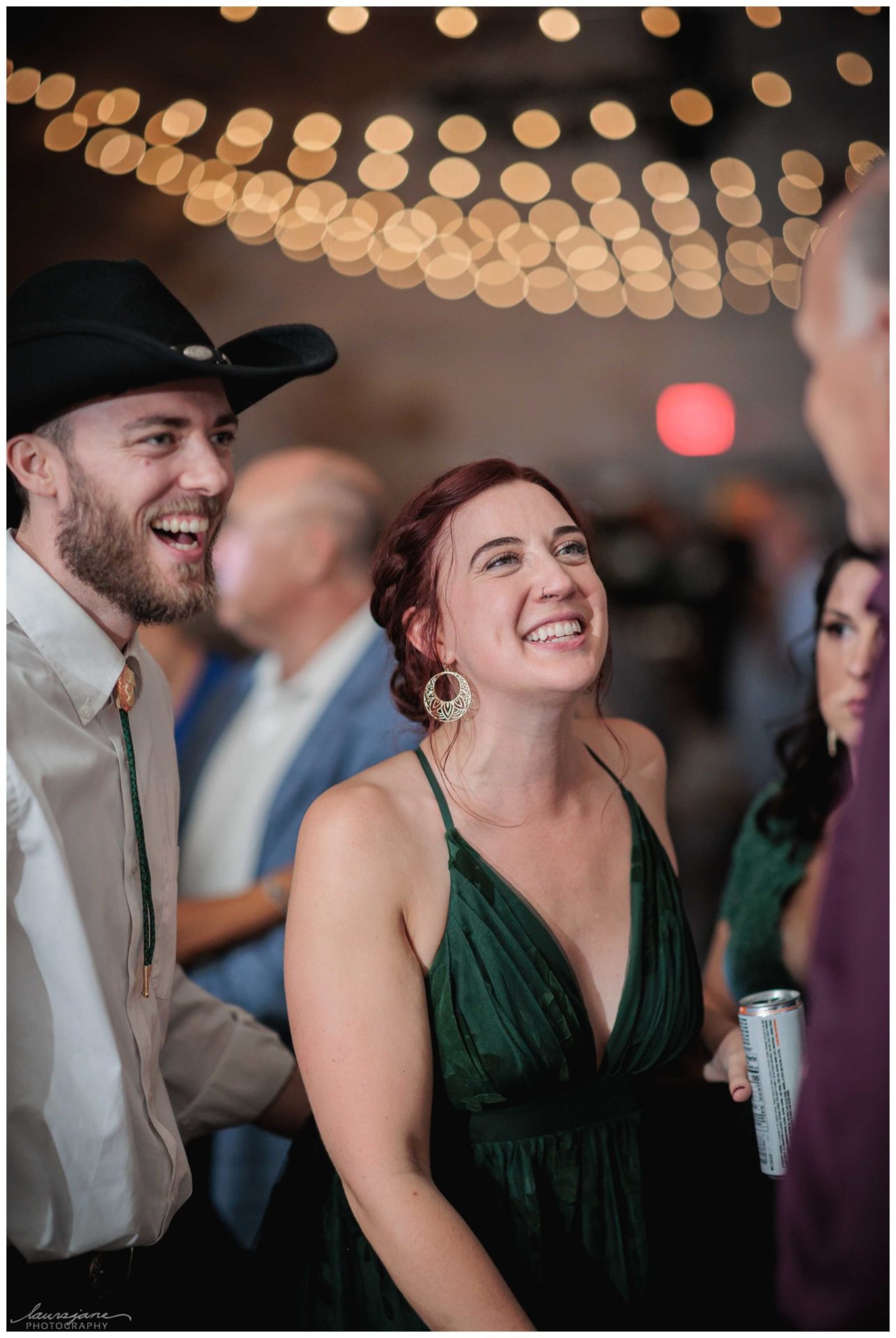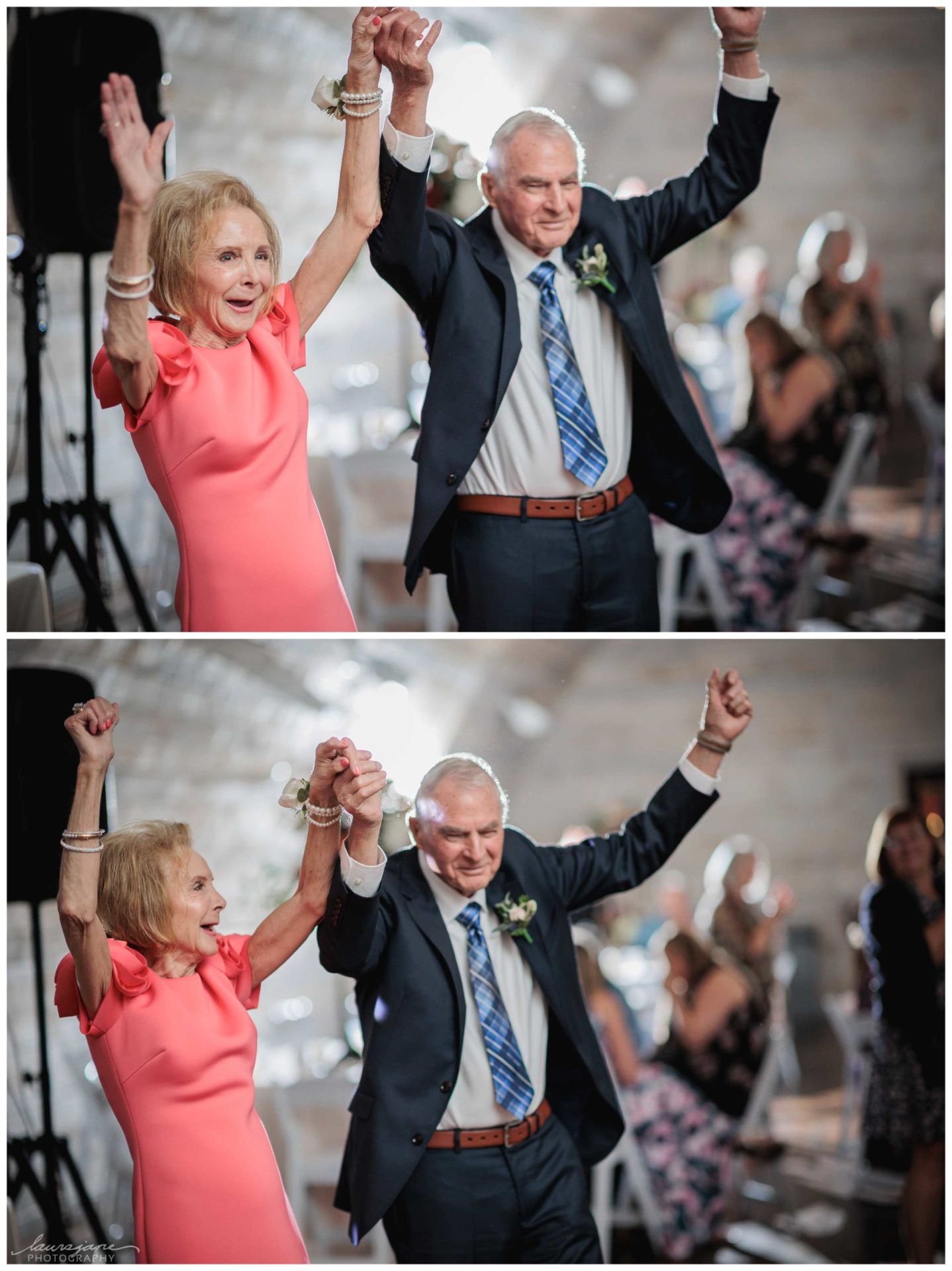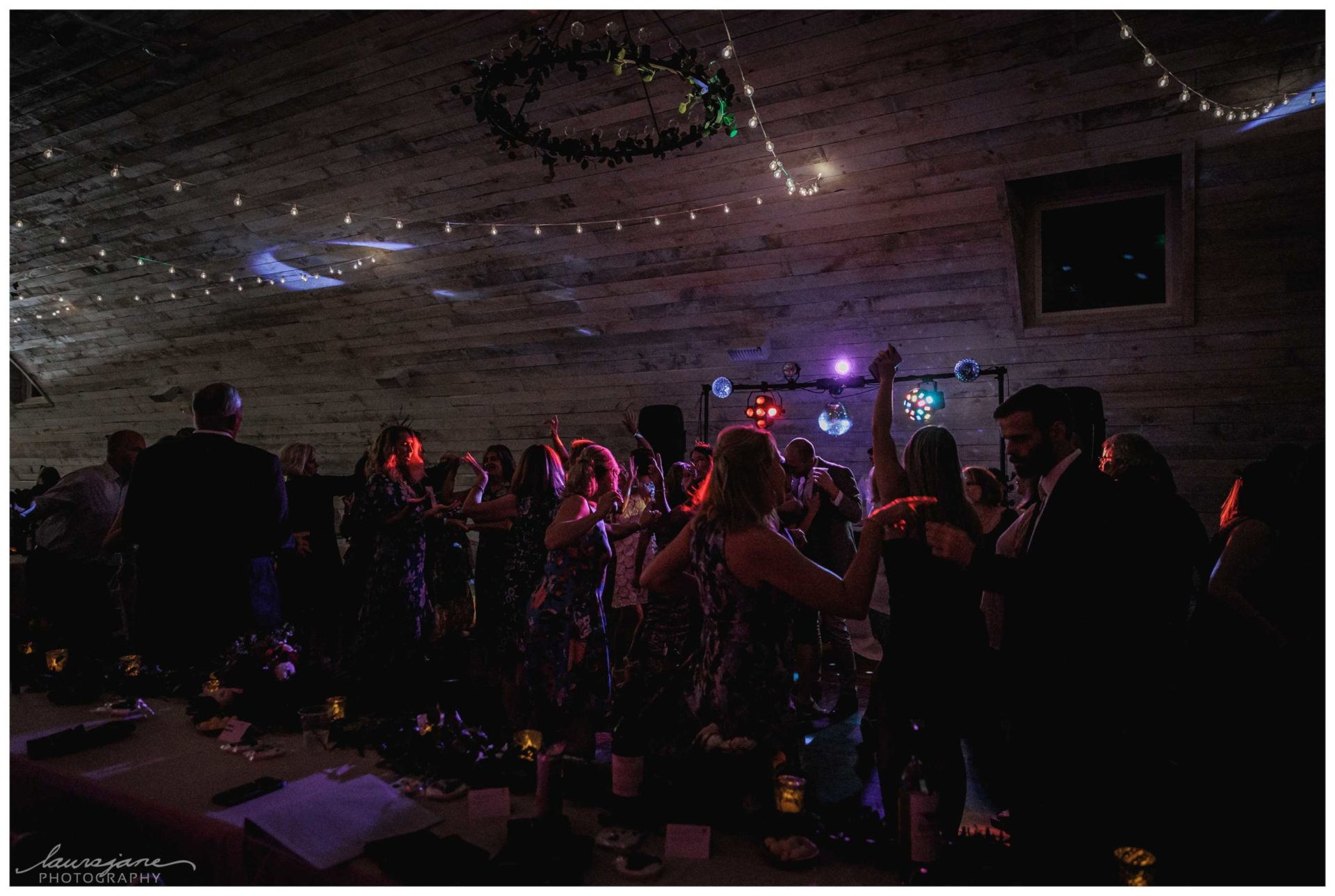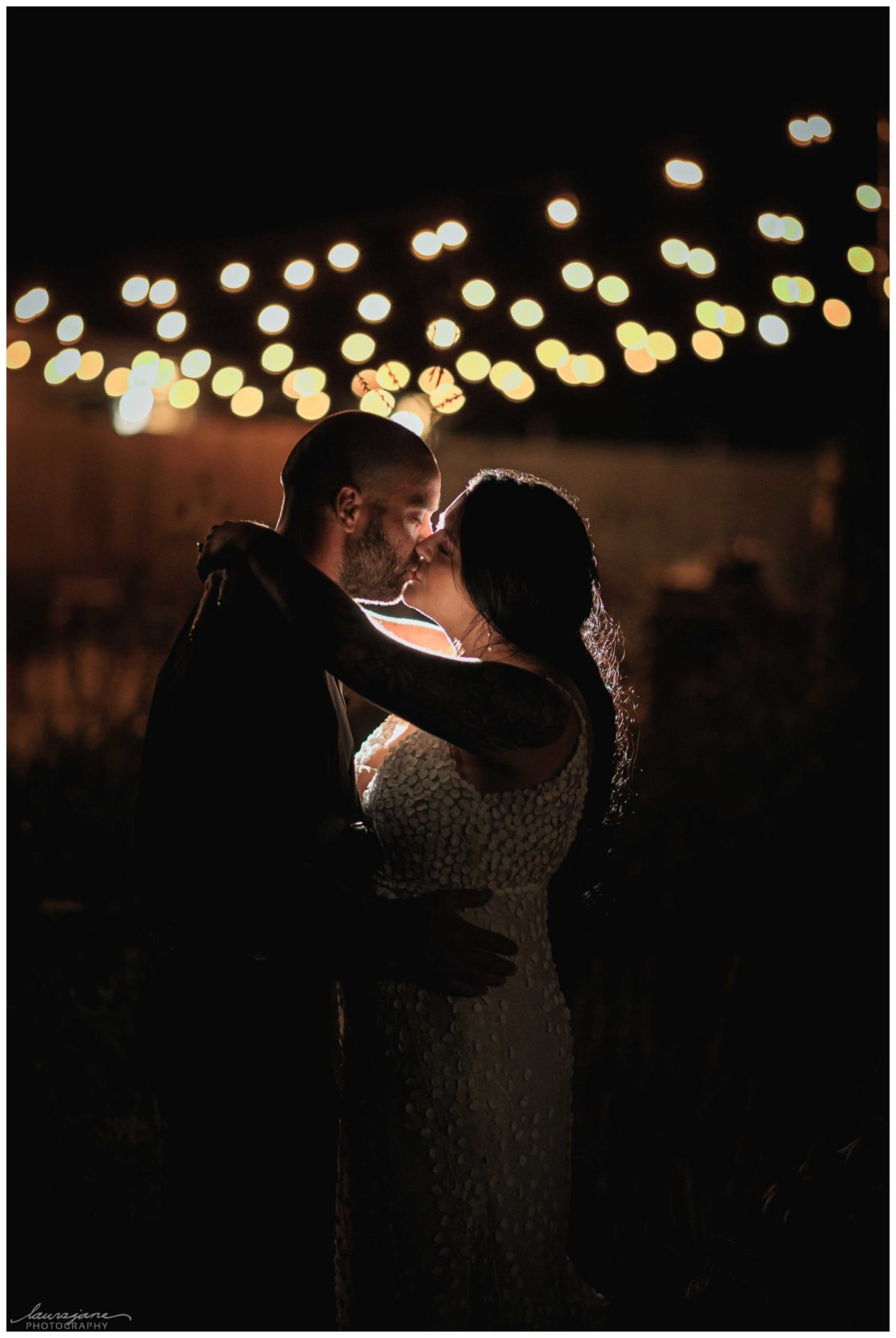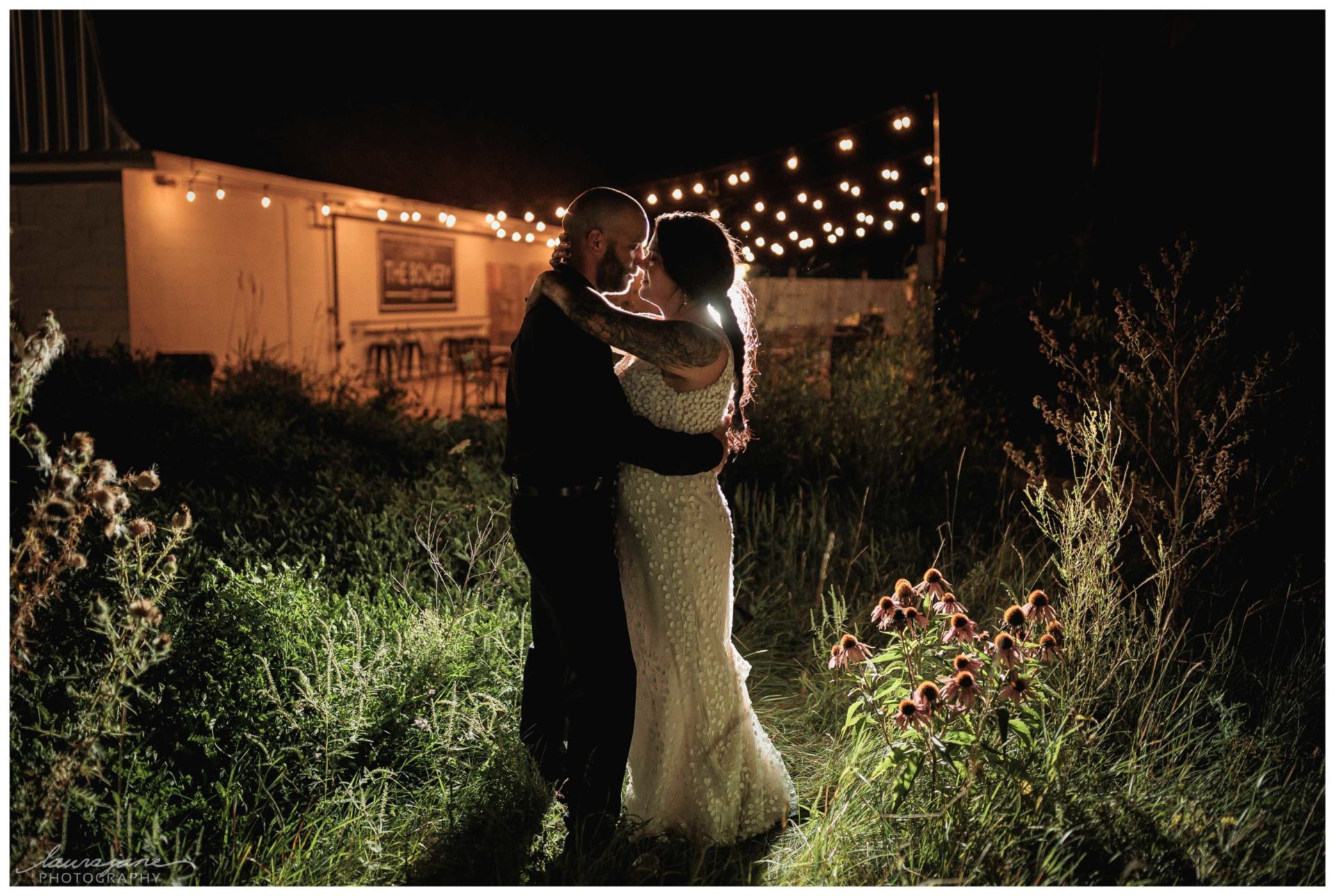 P.S. Want to see another wedding with a poppin' dance floor? Check out this couple's blog post!
The Wedding Team:
Photography: LauraJane Photography
Ceremony & Reception Venue: The Bowery Barn
Flowers: Bank of Flowers 
Dress: Bucci's Bridal
Dress Alterations: Bucci's Bridal
Bridesmaid Dresses: Multiple Sites
Makeup: Neda Stevic
Hair: Theresa Schreck
Band/DJ: Midwest Sound
Cake: Whisked Away Bakery
Groom's Attire: Kohl's
Invitations: The Knot
Coordinator: The Bowery