A Wedding for the Books at the Best Place Pabst Brewery in Milwaukee, WI –
I remember wayyy back from our wedding consultation how happy-go-lucky & bubbly Carmen & Mark were as they told me about their upcoming wedding at the Best Place Pabst Brewery. I knew right away I would love working with them when I saw Carmen's ready smile & unrestrained laugh and Mark's calm, easy demeanor. The morning was a hoot with your typical, semi-frantic wedding preparations such as re-learning how to tie the perfect Windsor knot and employing four or so people to zip a bridesmaid's very unwilling zipper. Dodging a plethora of other wedding parties down by the lakefront, Carmen & Mark enjoyed their First Look together in front of a grove of white crabapple blossoms. ( Insert metaphor about the blossoms symbolizing their blooming marriage here. ;P )  Despite almost getting carried away by gusts of wind, Carmen & Mark even managed to enjoy some simple & classic portraits down by the very shoreline. The sun was filtered through all the clouds' soft blues & greys – painting the perfect backdrop for the happy couple. All of Carmen & Mark's closest family & friends witnessed an entertaining & vivid ceremony by Judge Derek Mosley in the courtyard at the Best Place Pabst Brewery. It was so touching to see Carmen & Mark's family wiping away tears & beaming with smiles as Carmen & Mark tied the knot. Especially each of Carmen & Mark's brothers – you can tell there's quite the bond there. Then after a light list of family portraits, bi-lingual speeches from four different hearts, and a courtyard First Dance encircled by everyone, Carmen & Mark mingled the night away!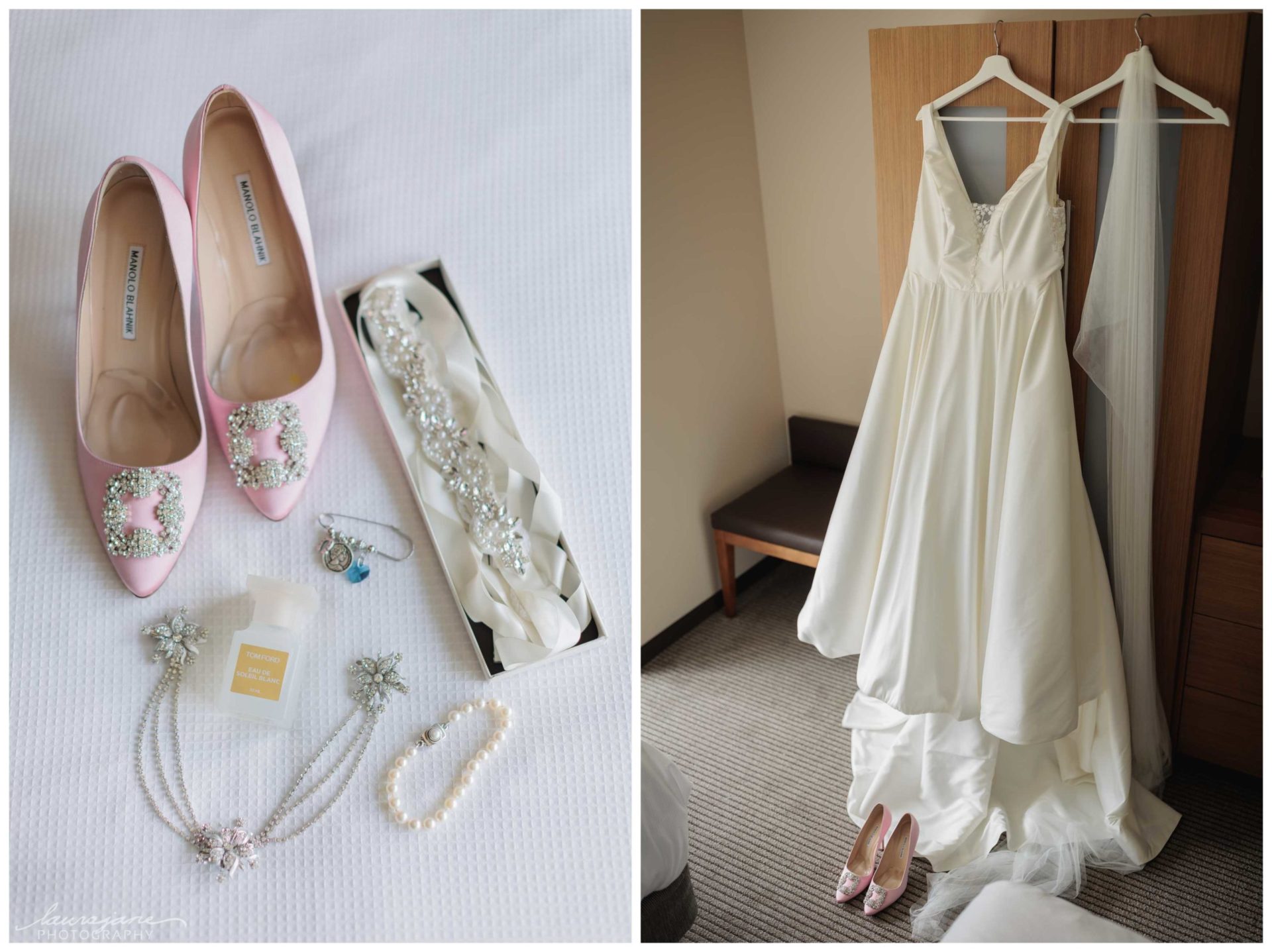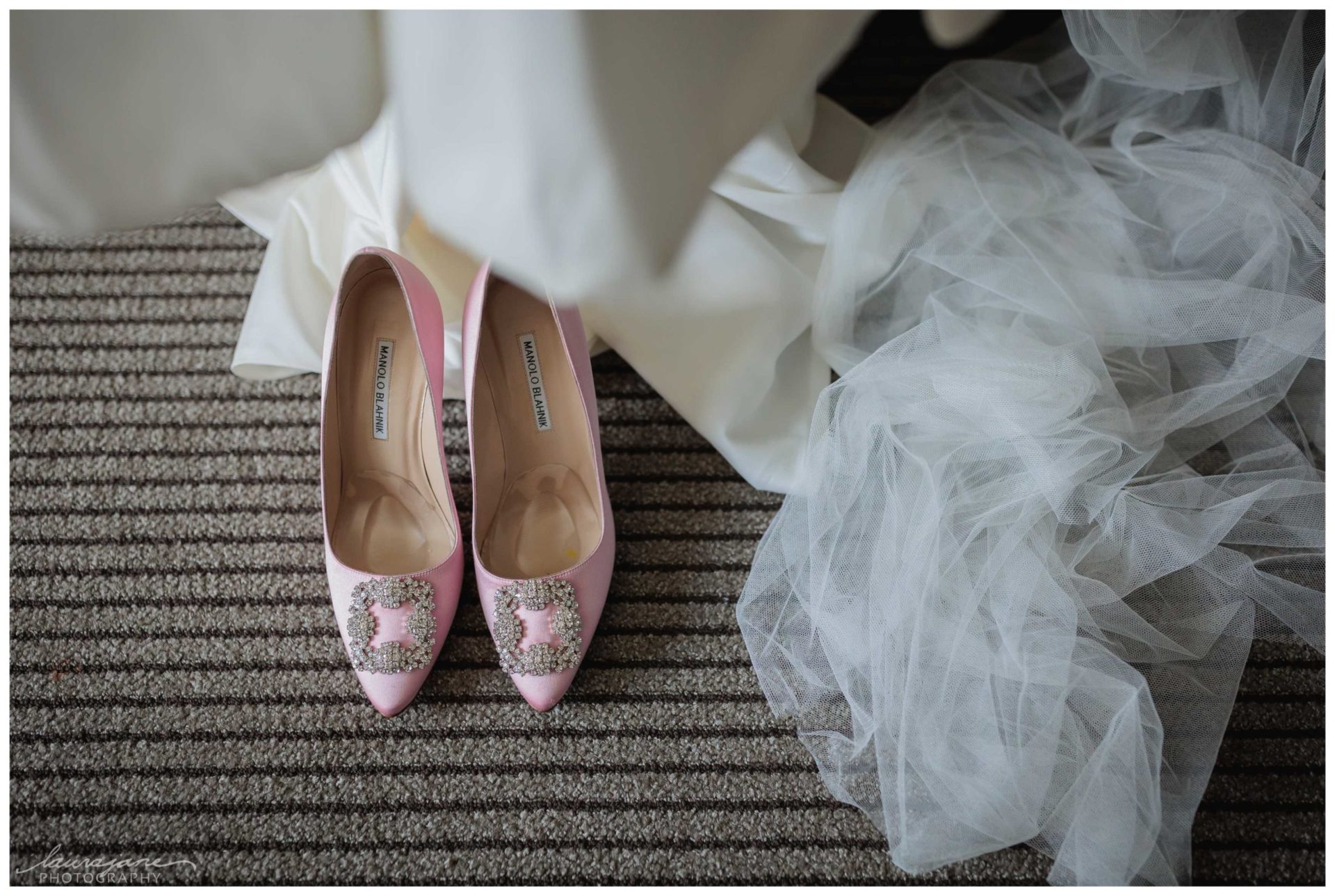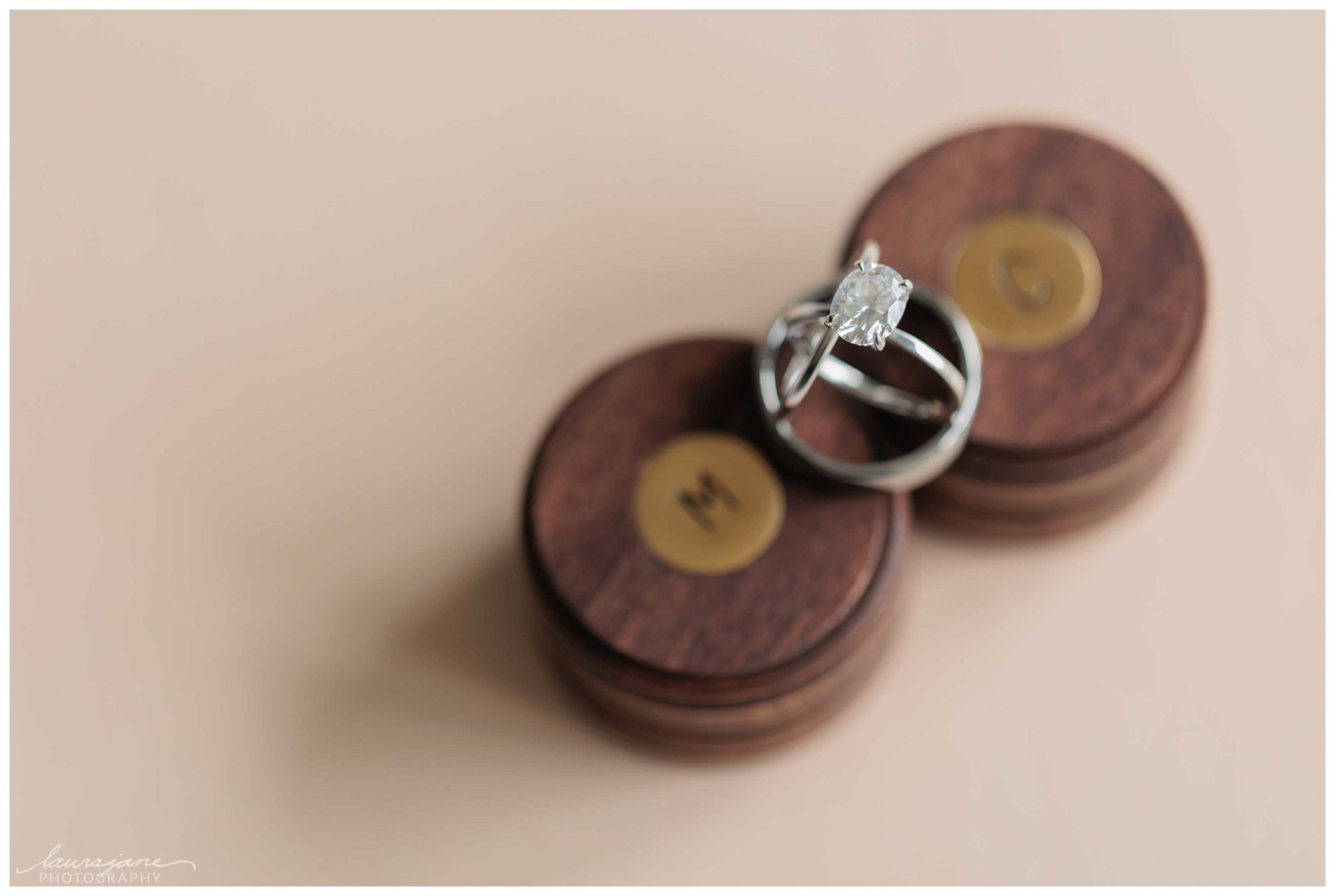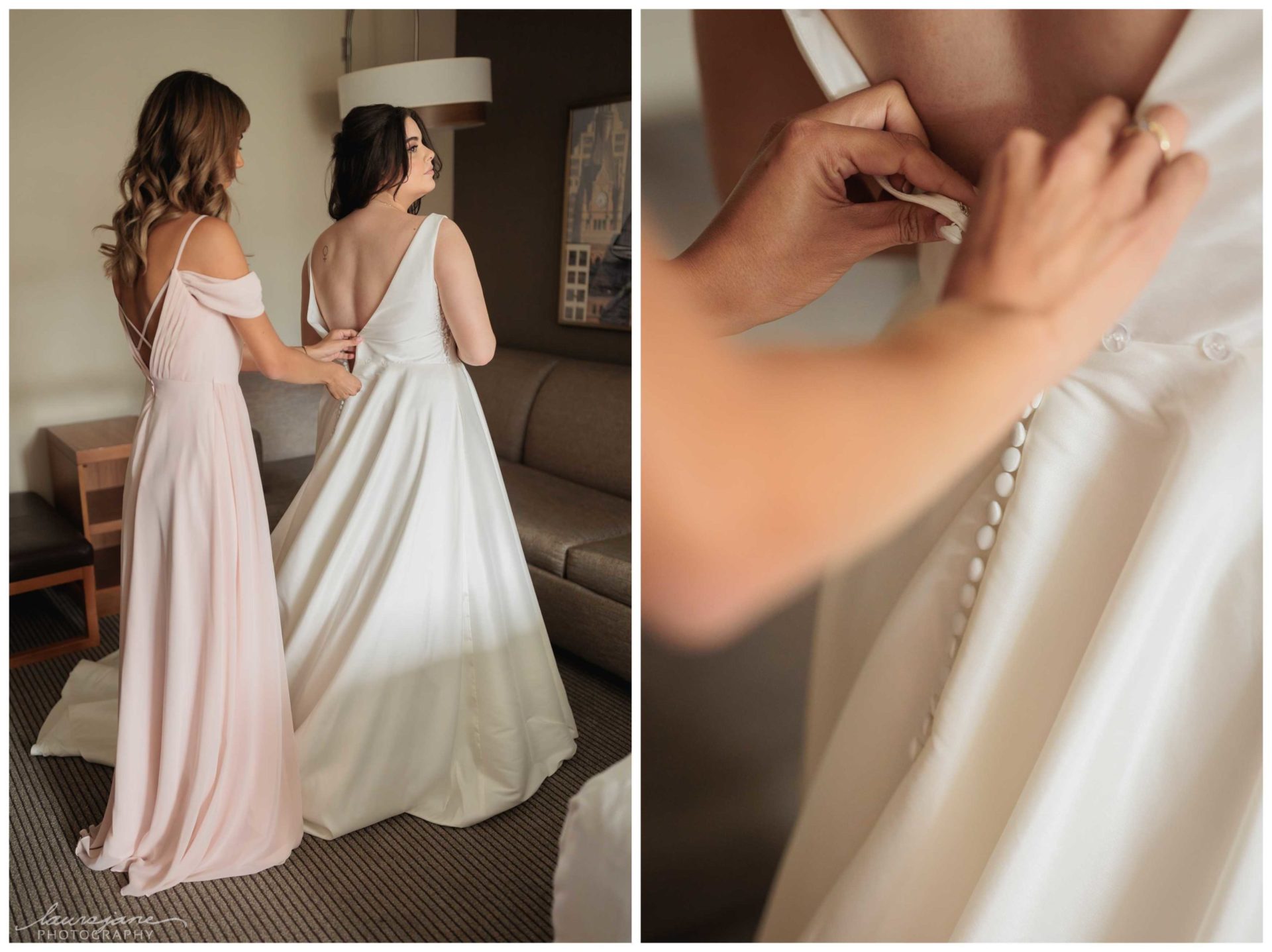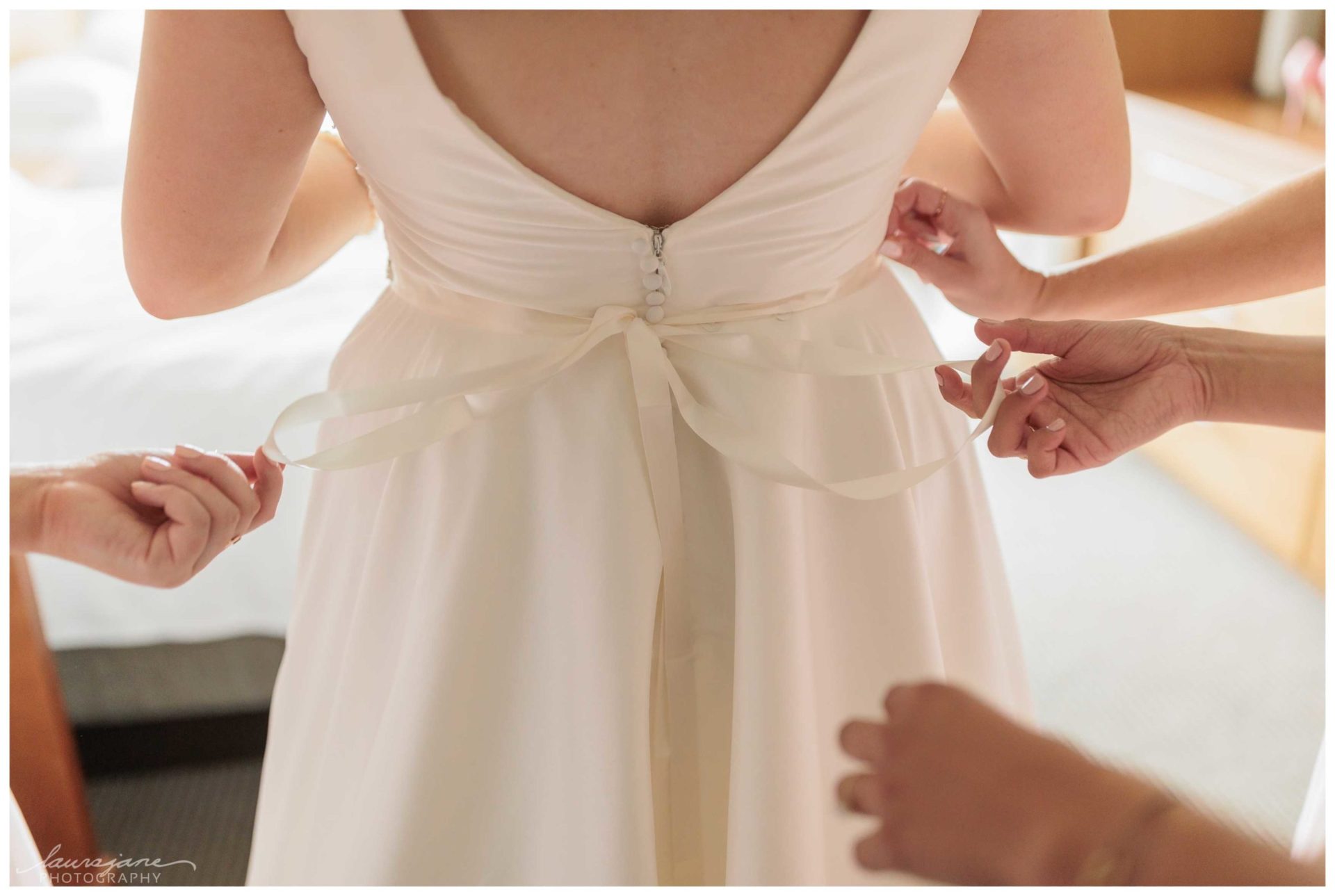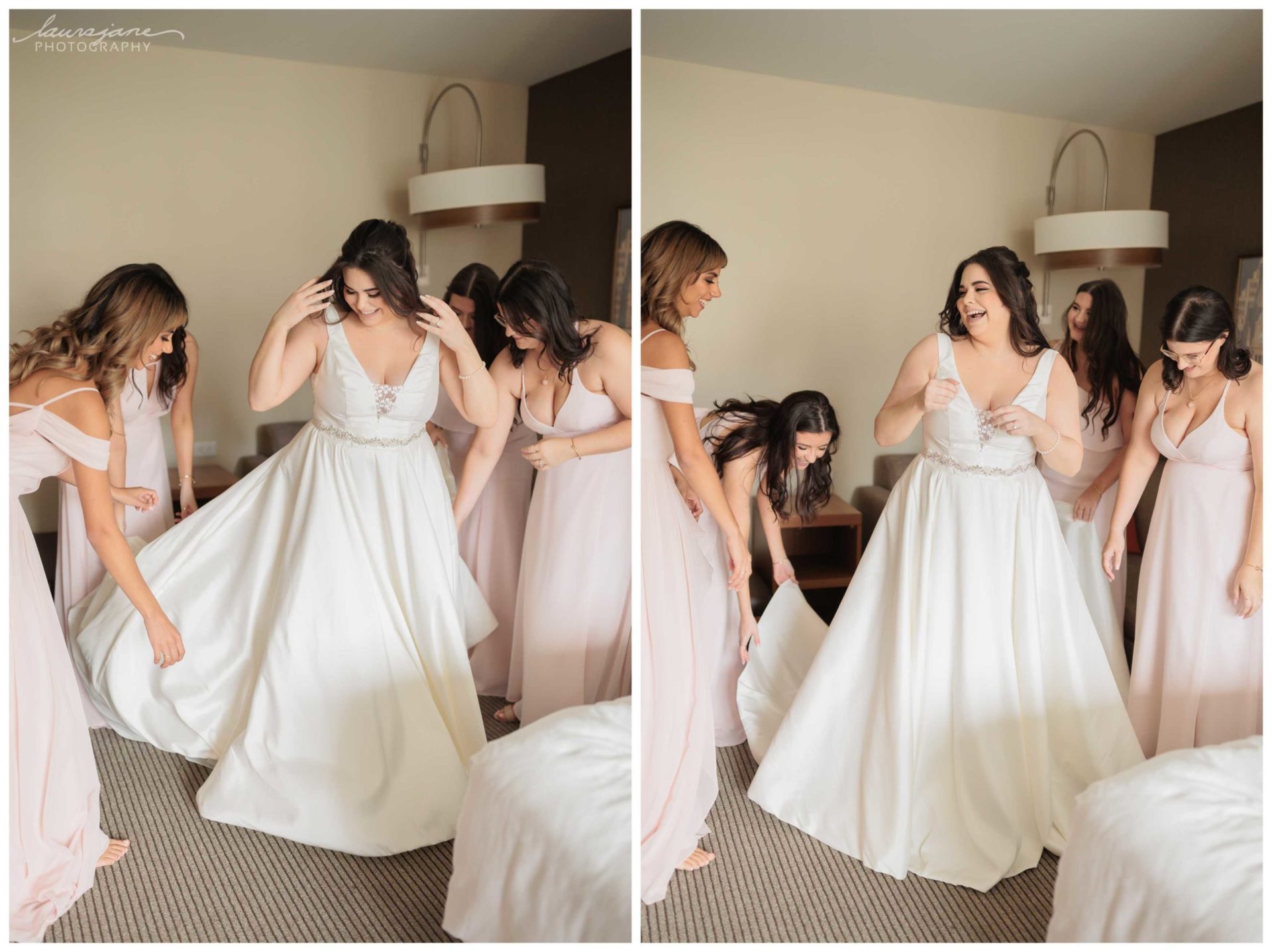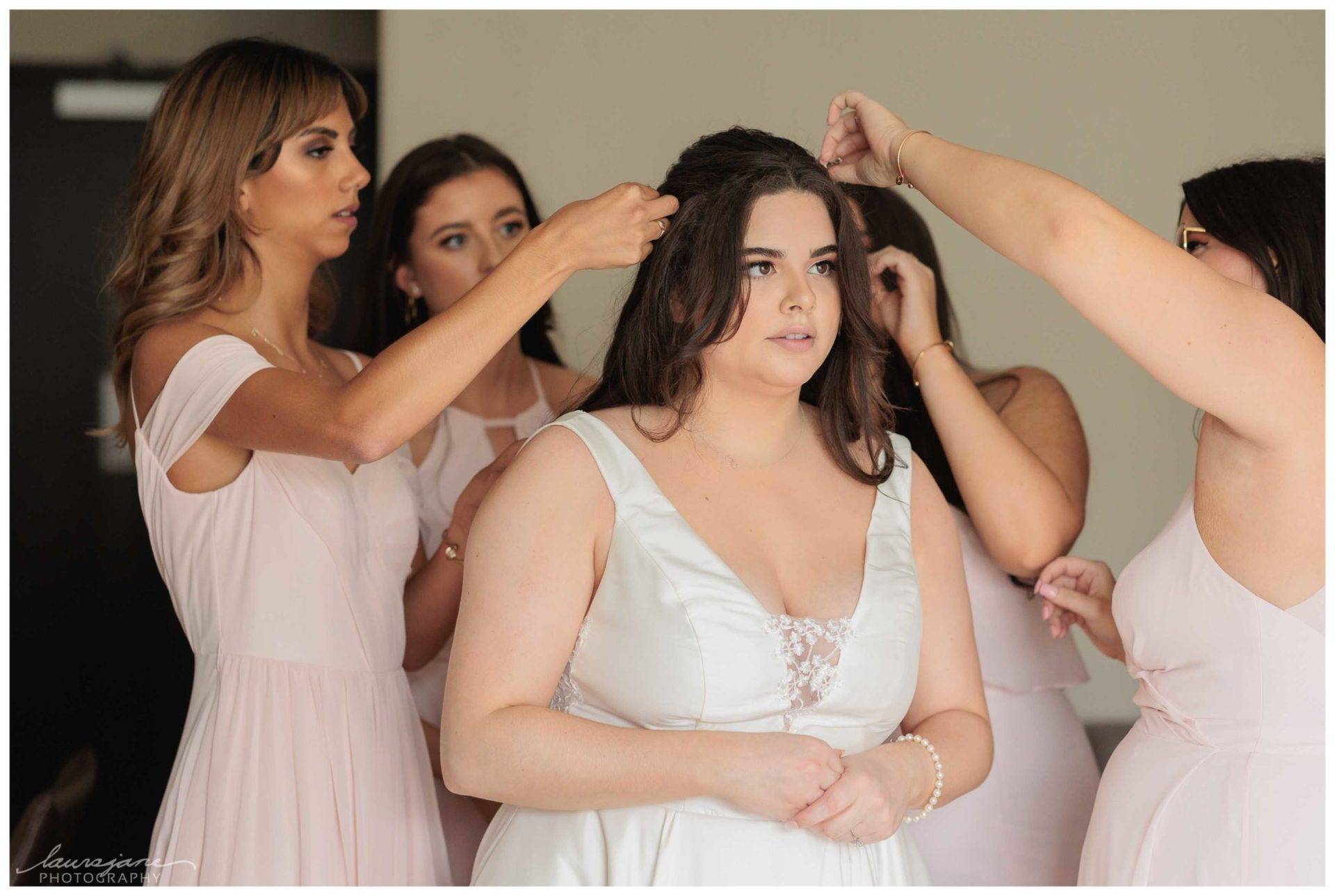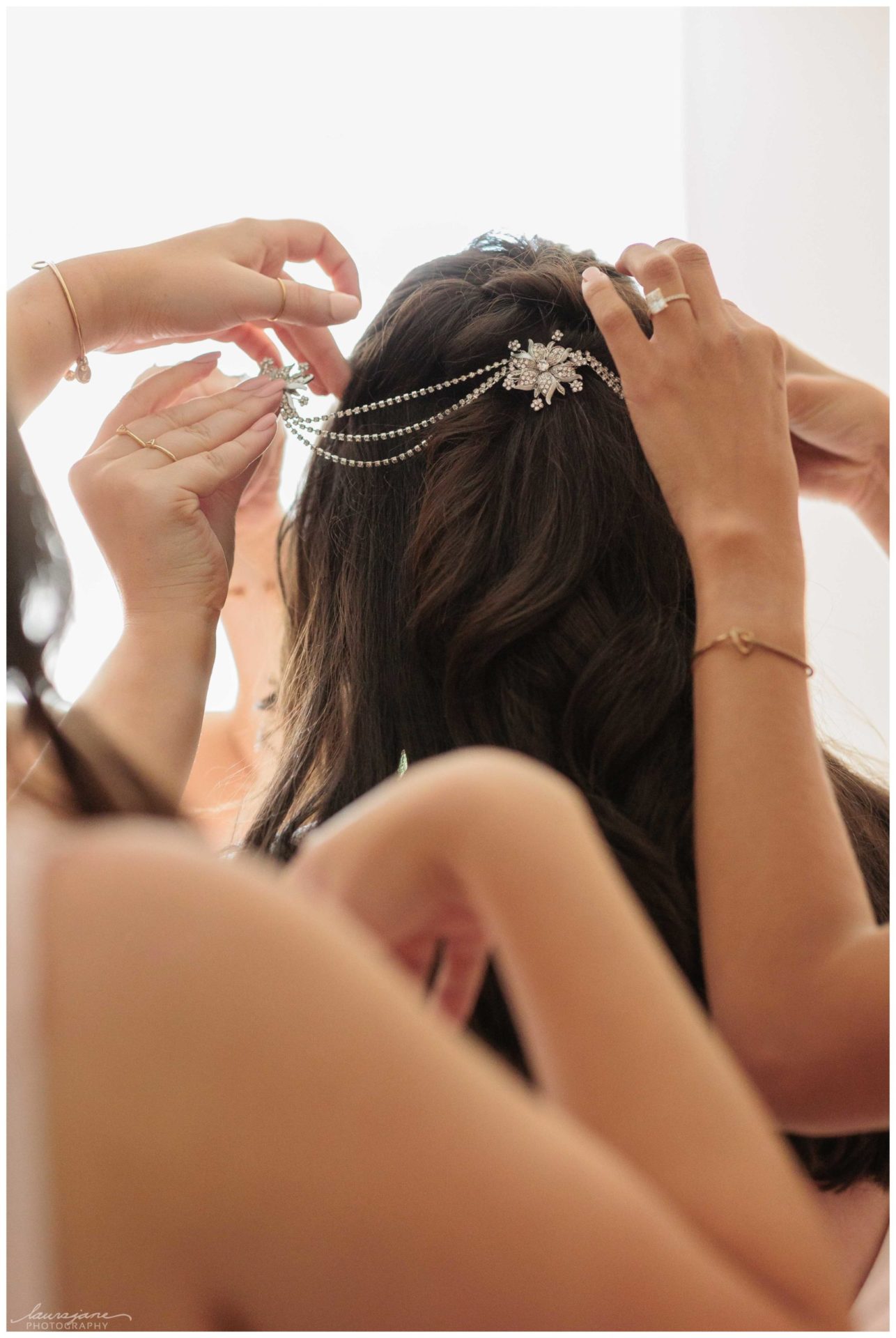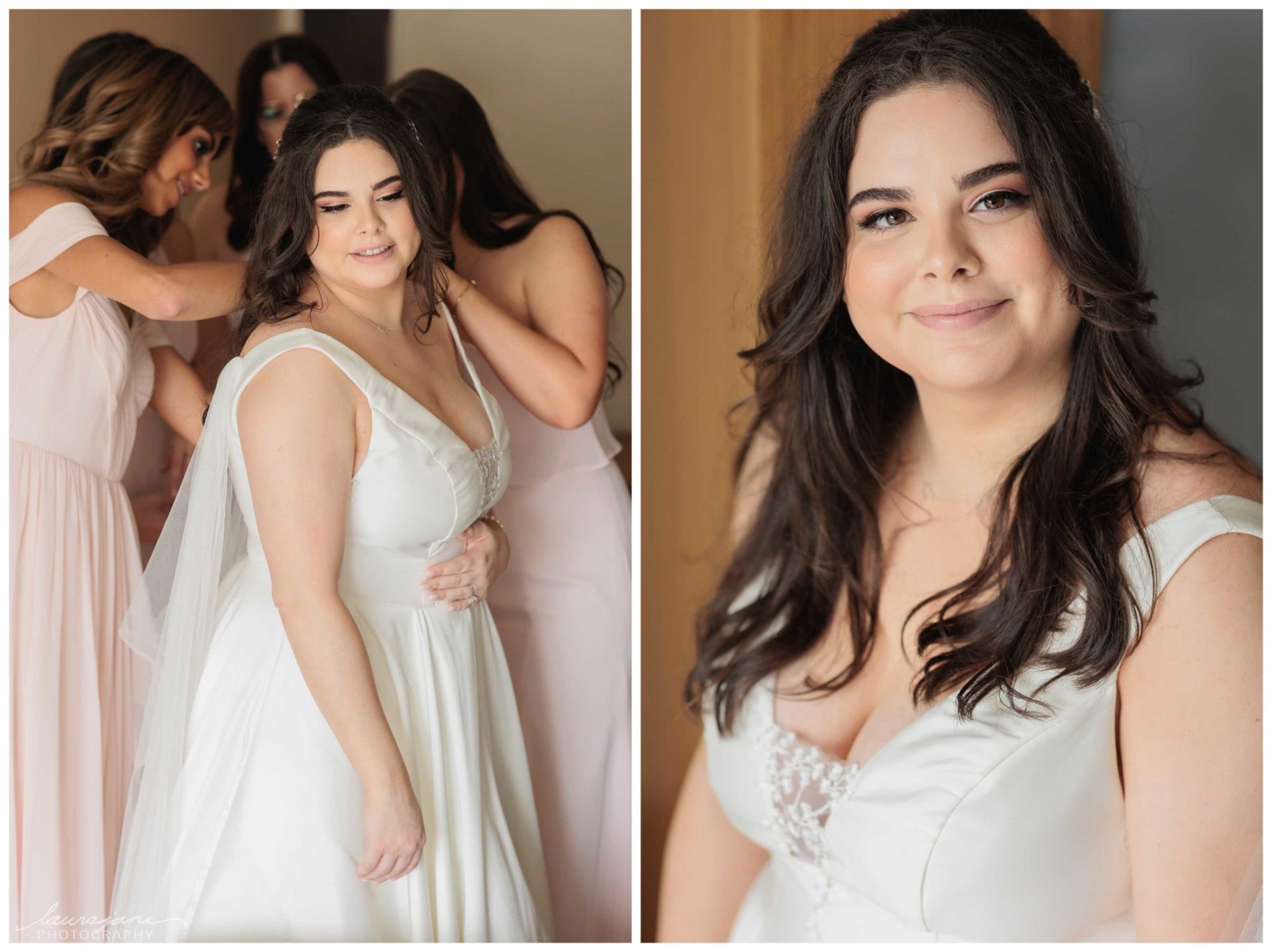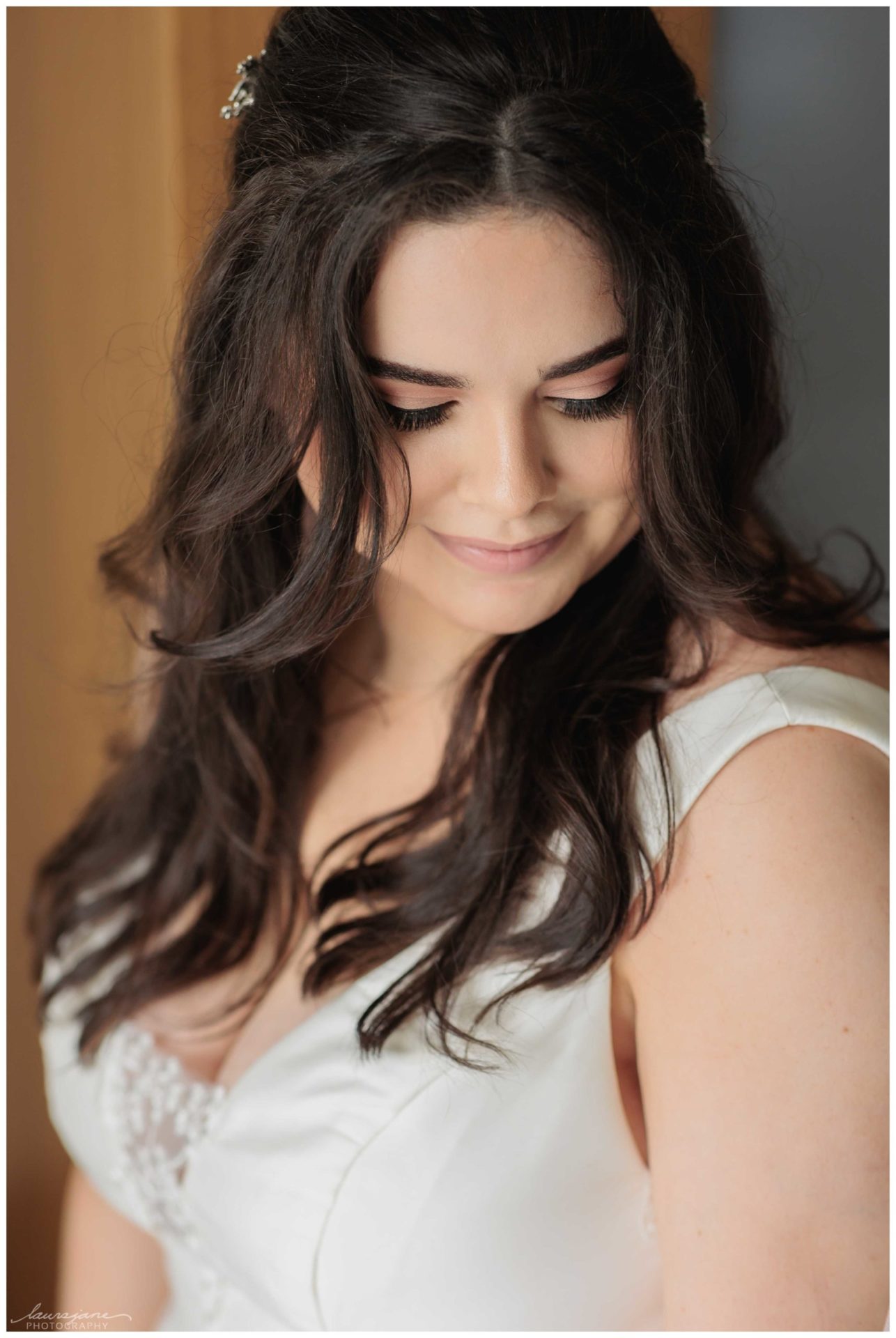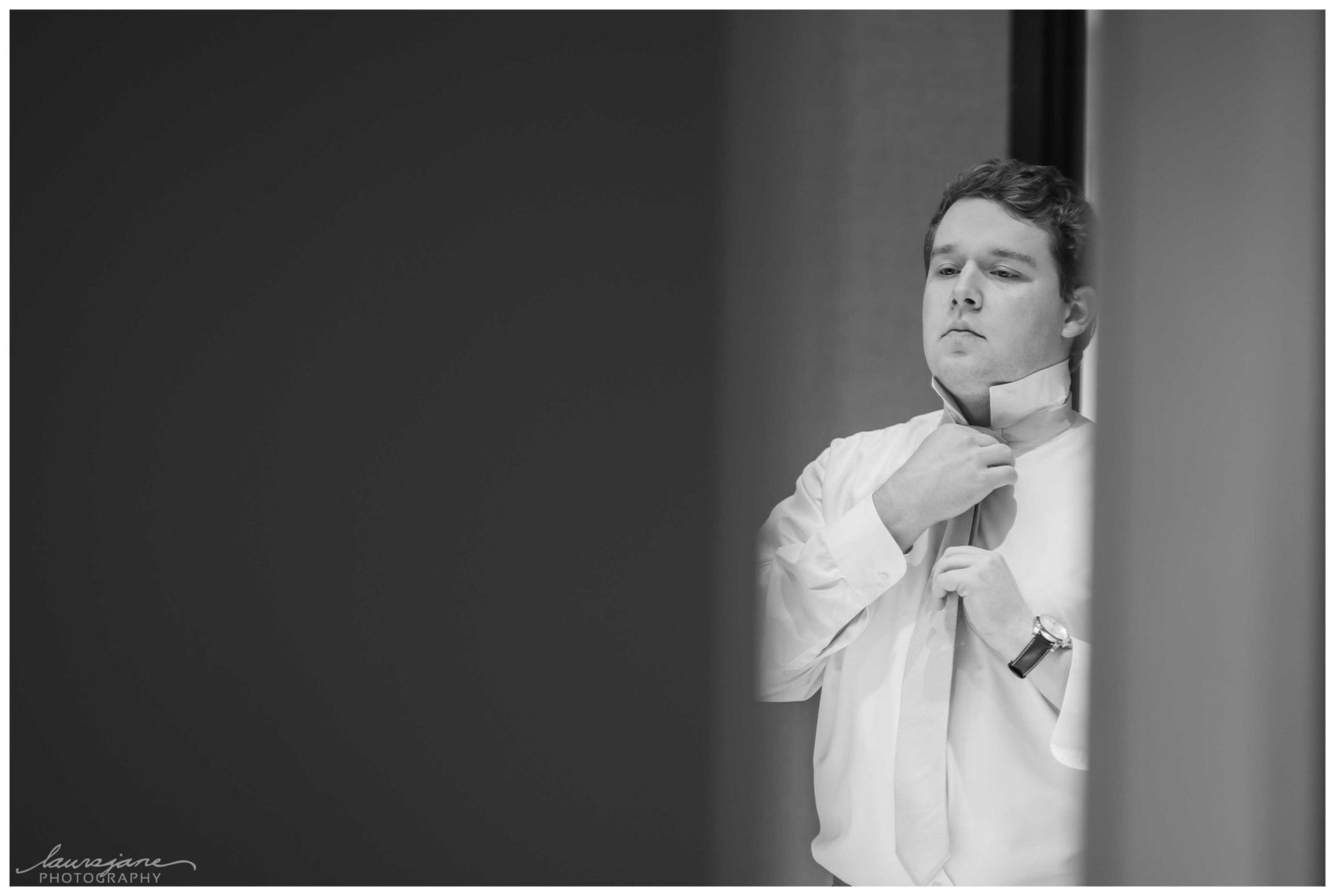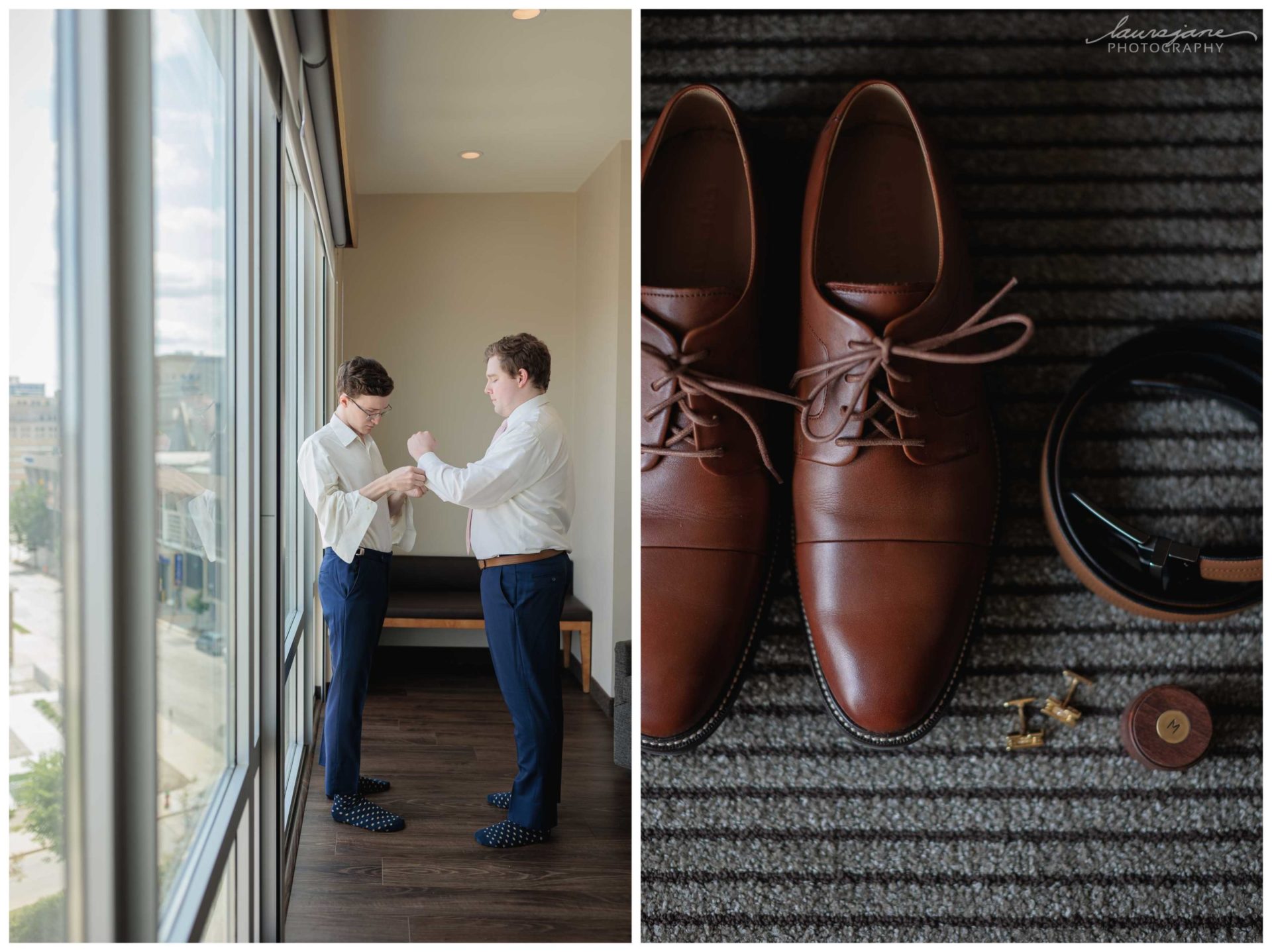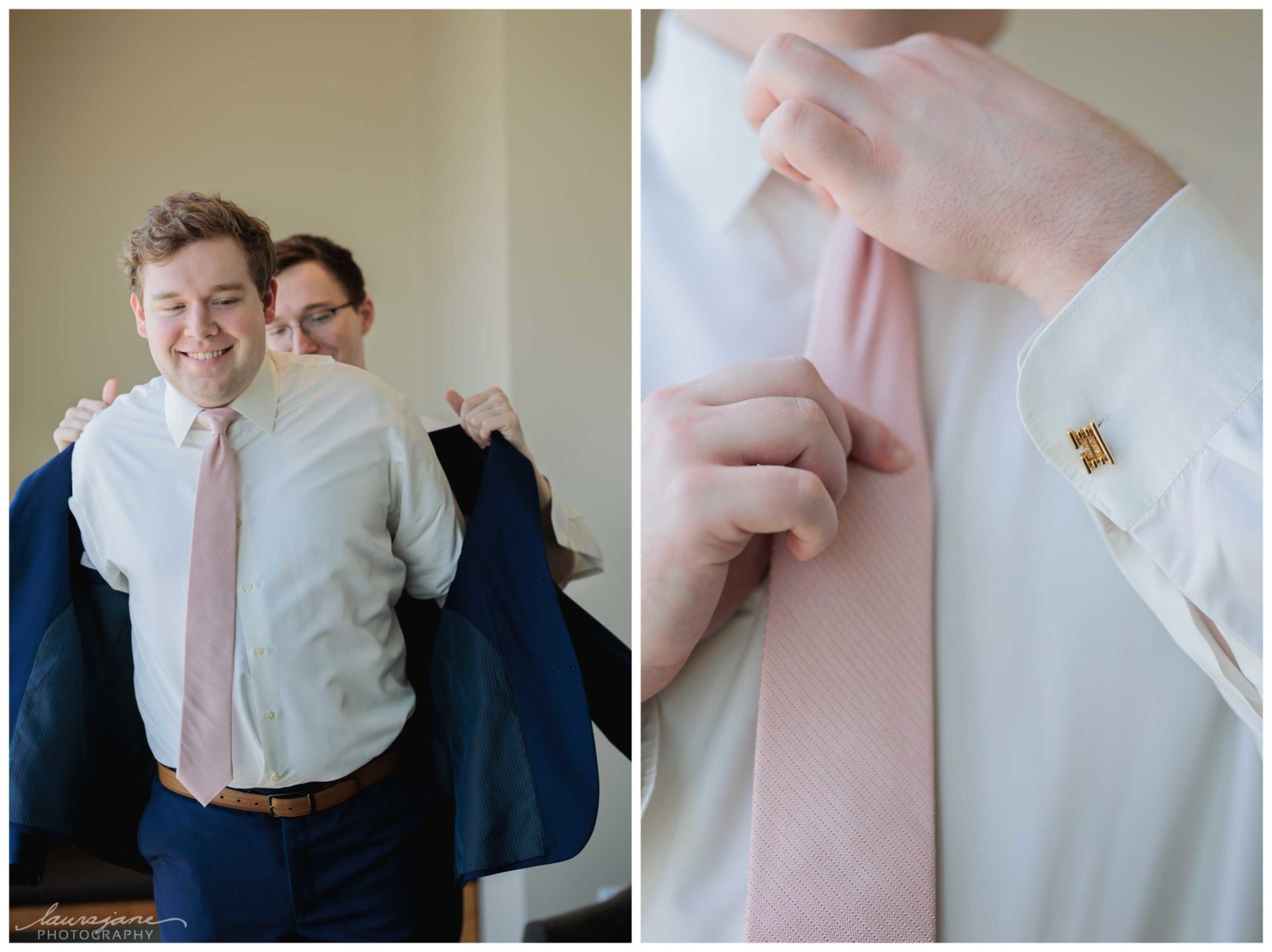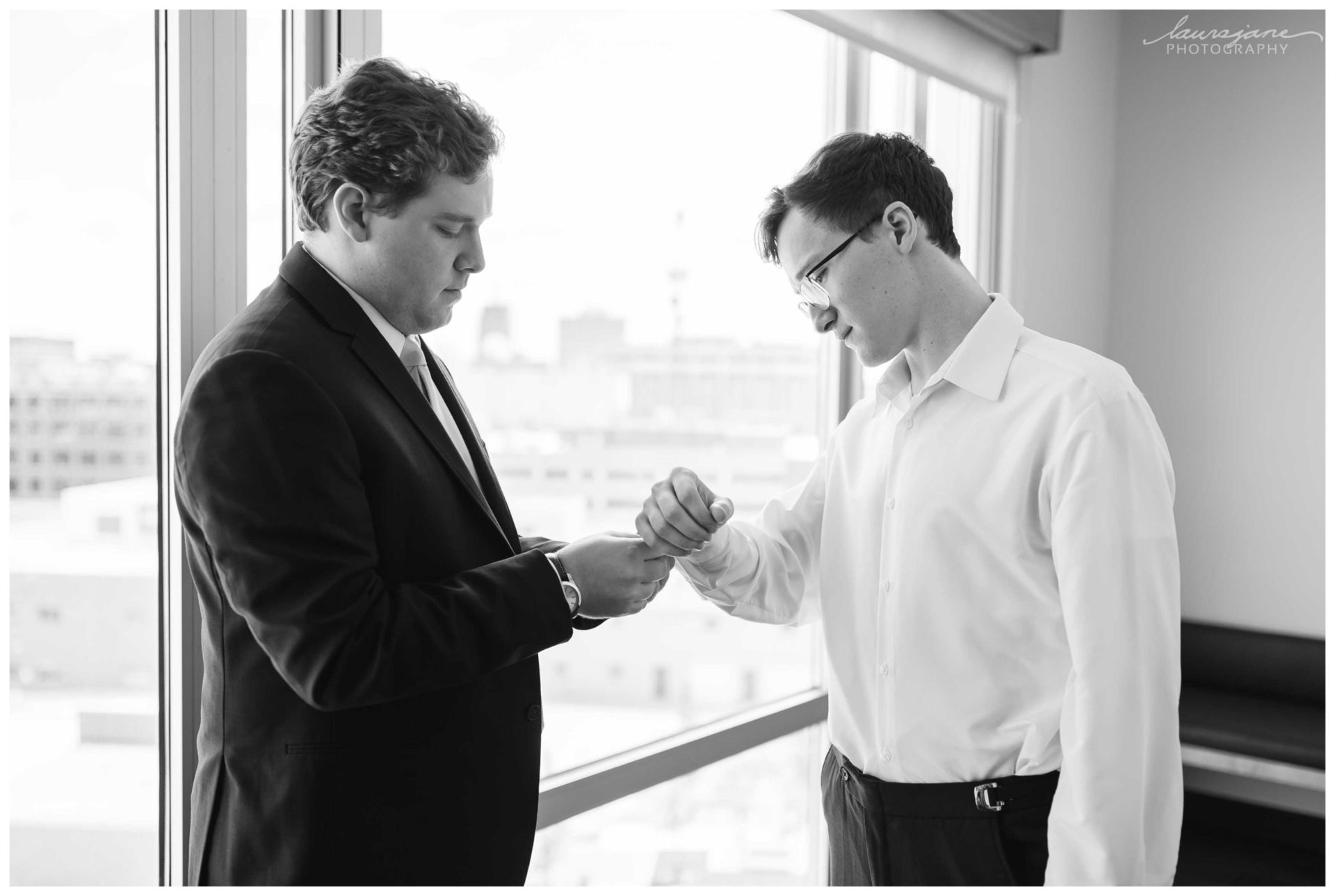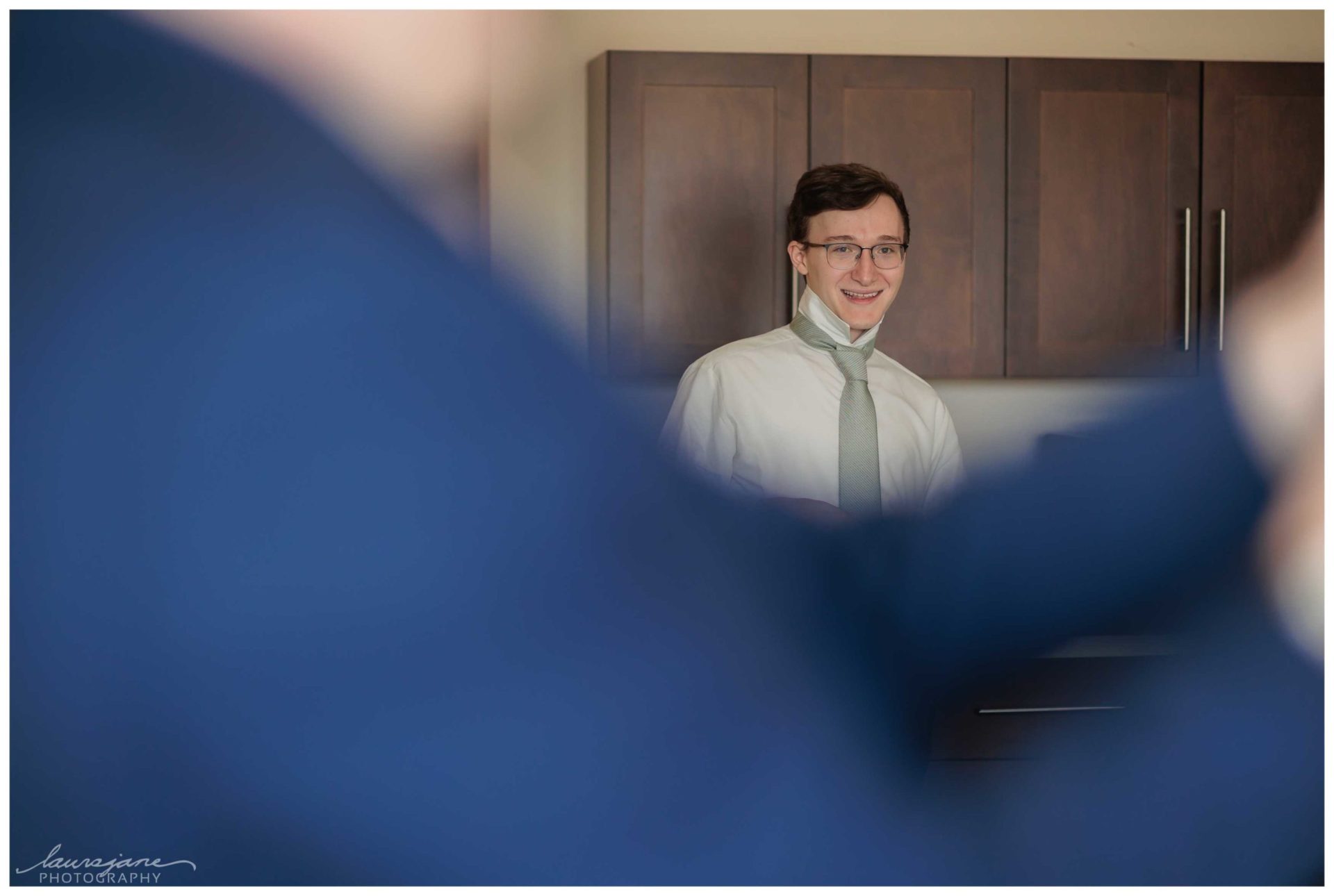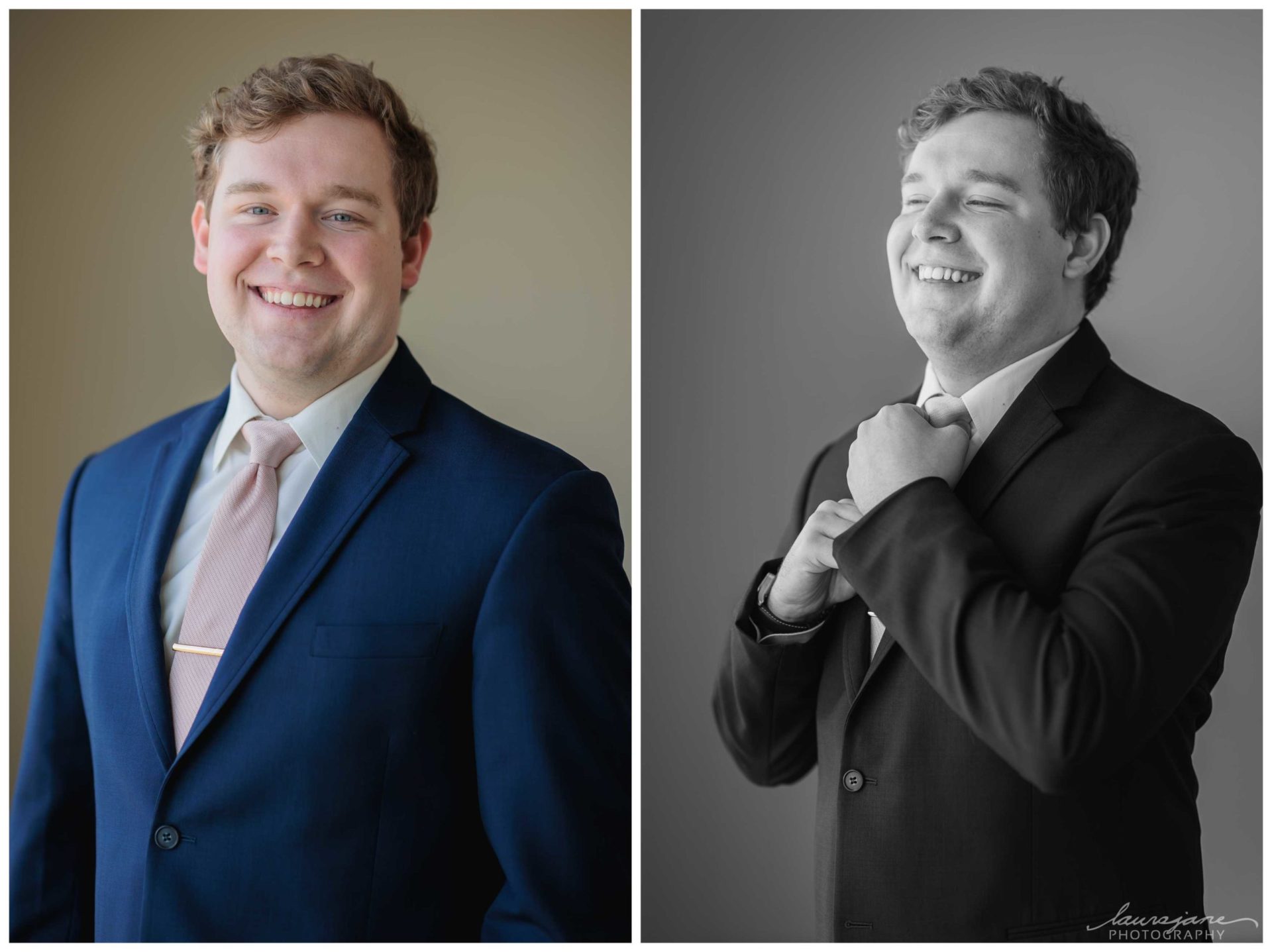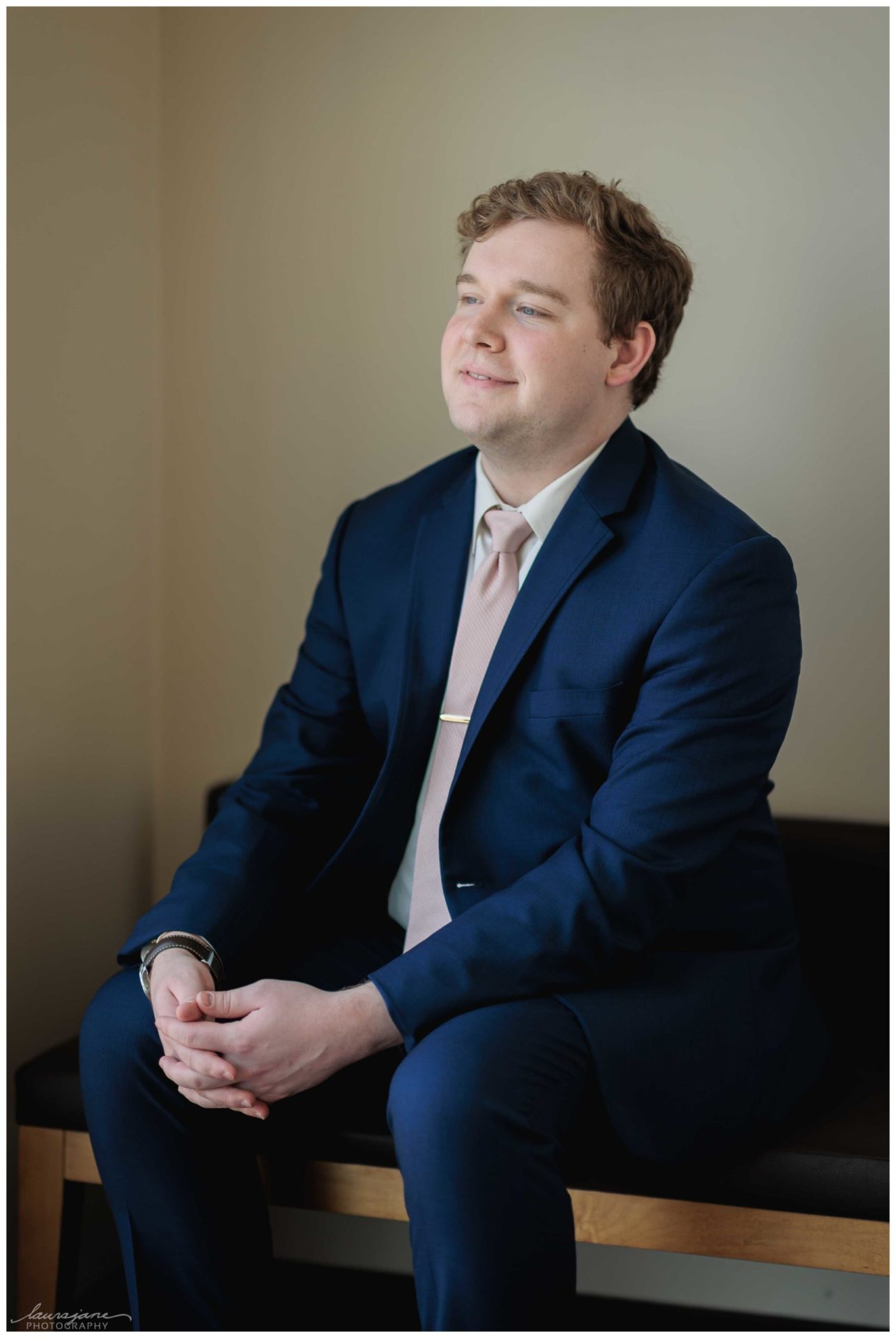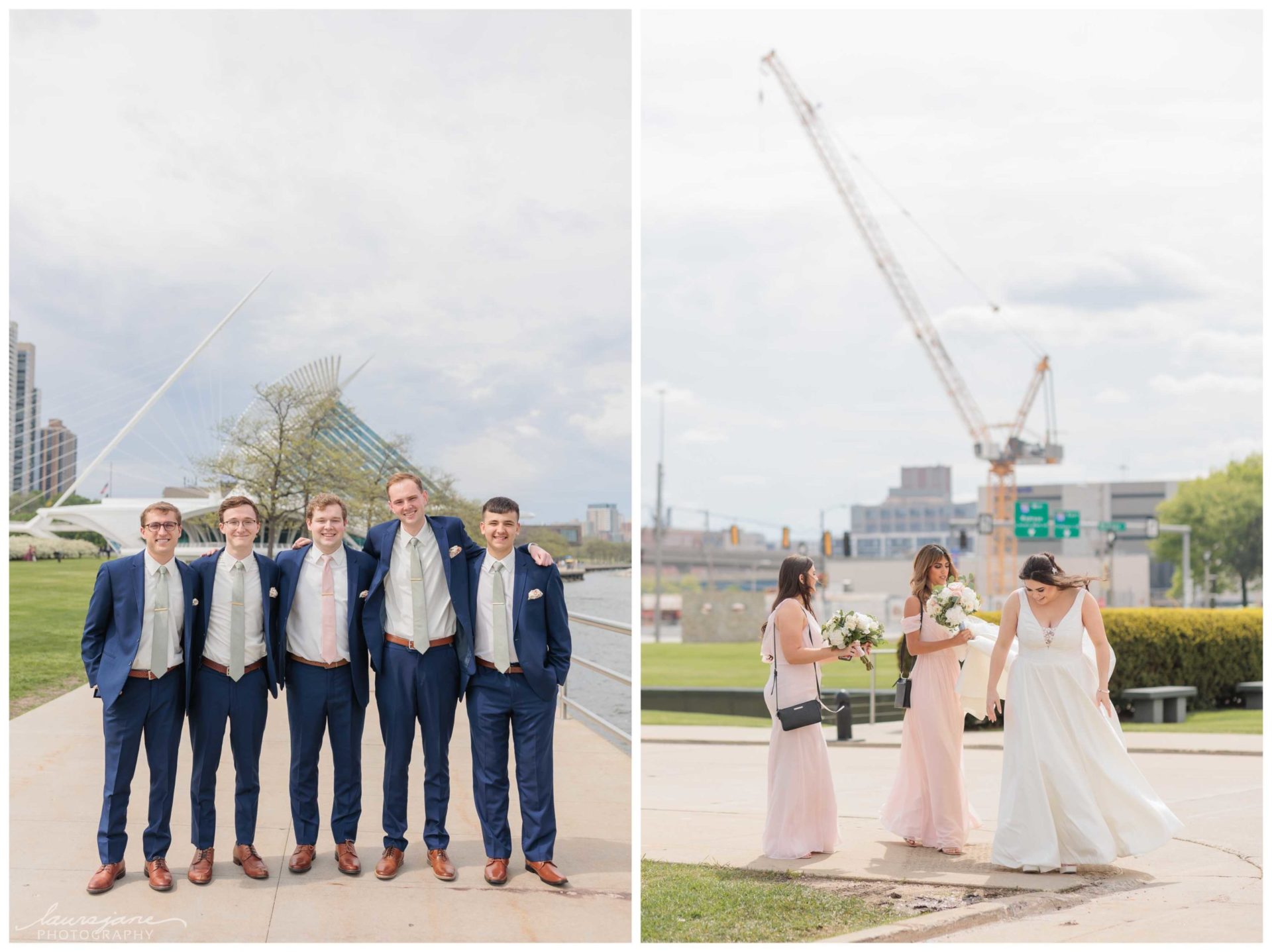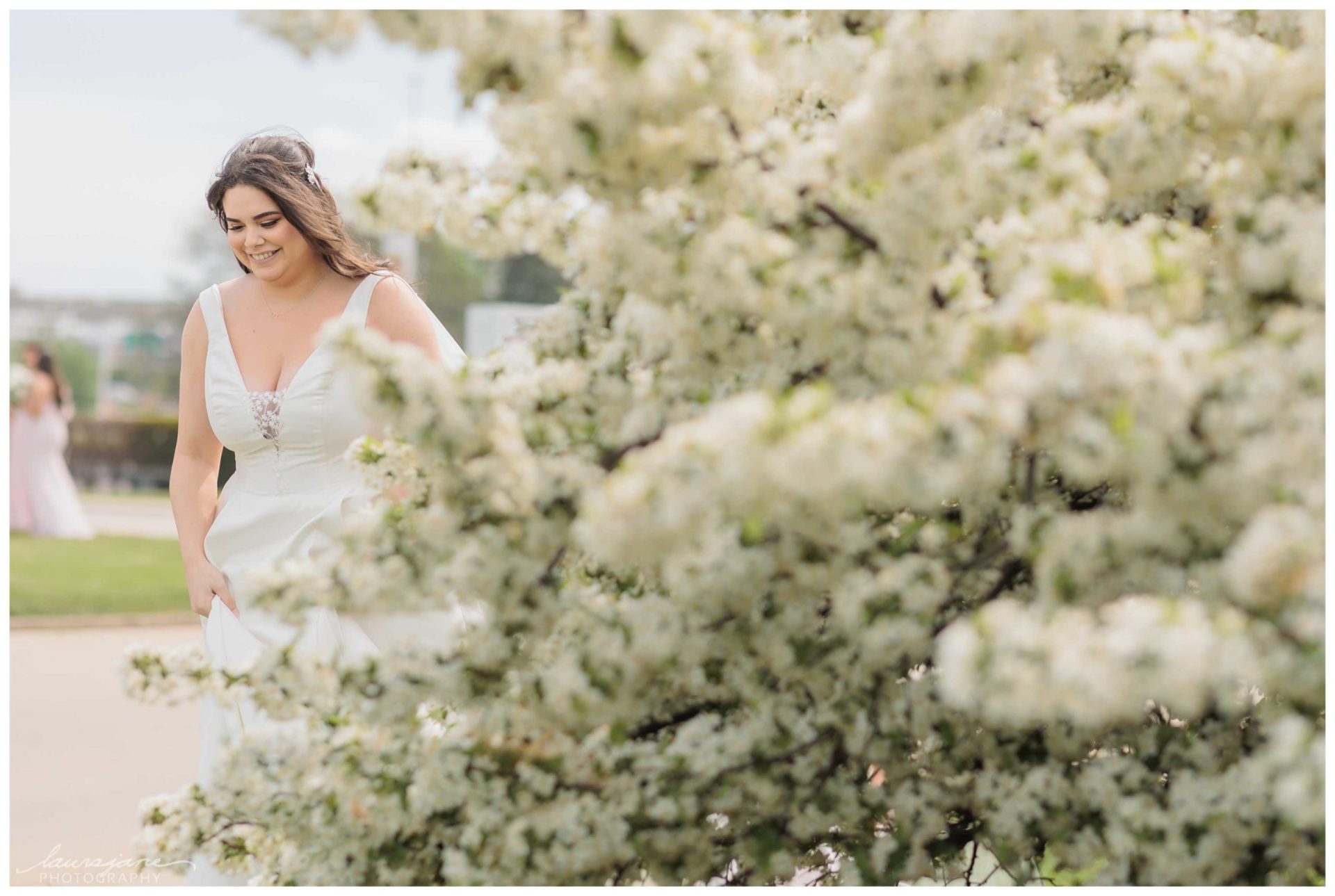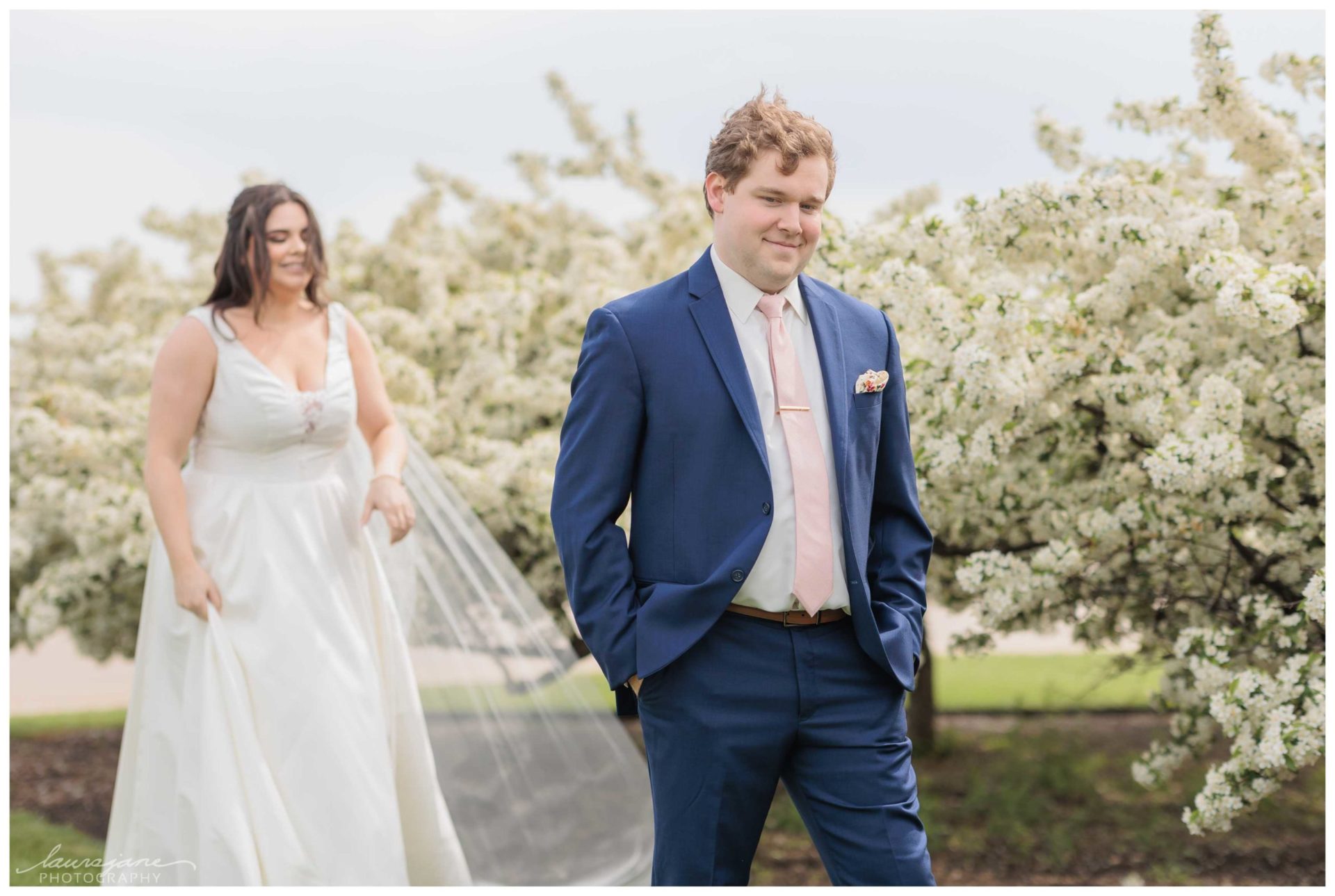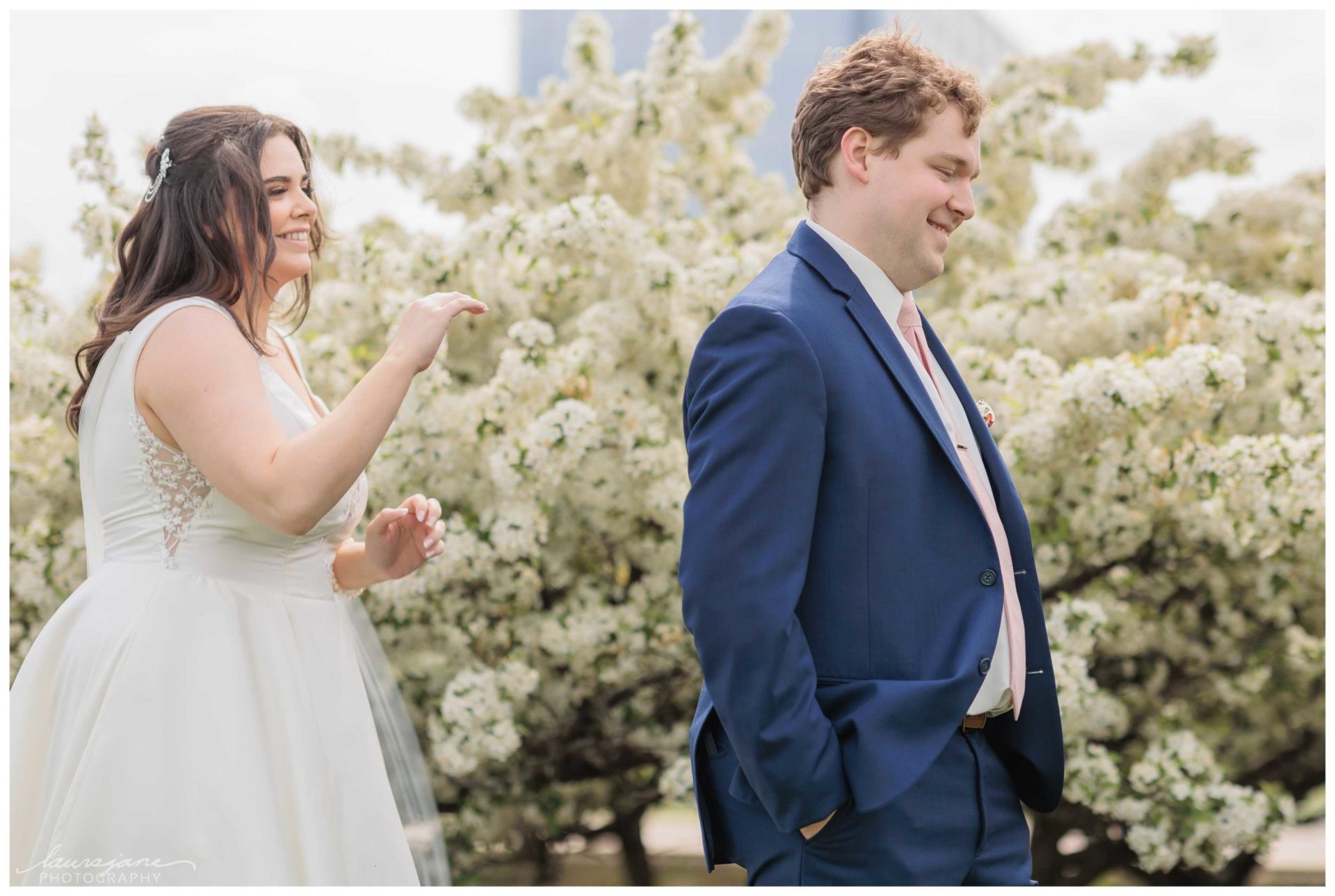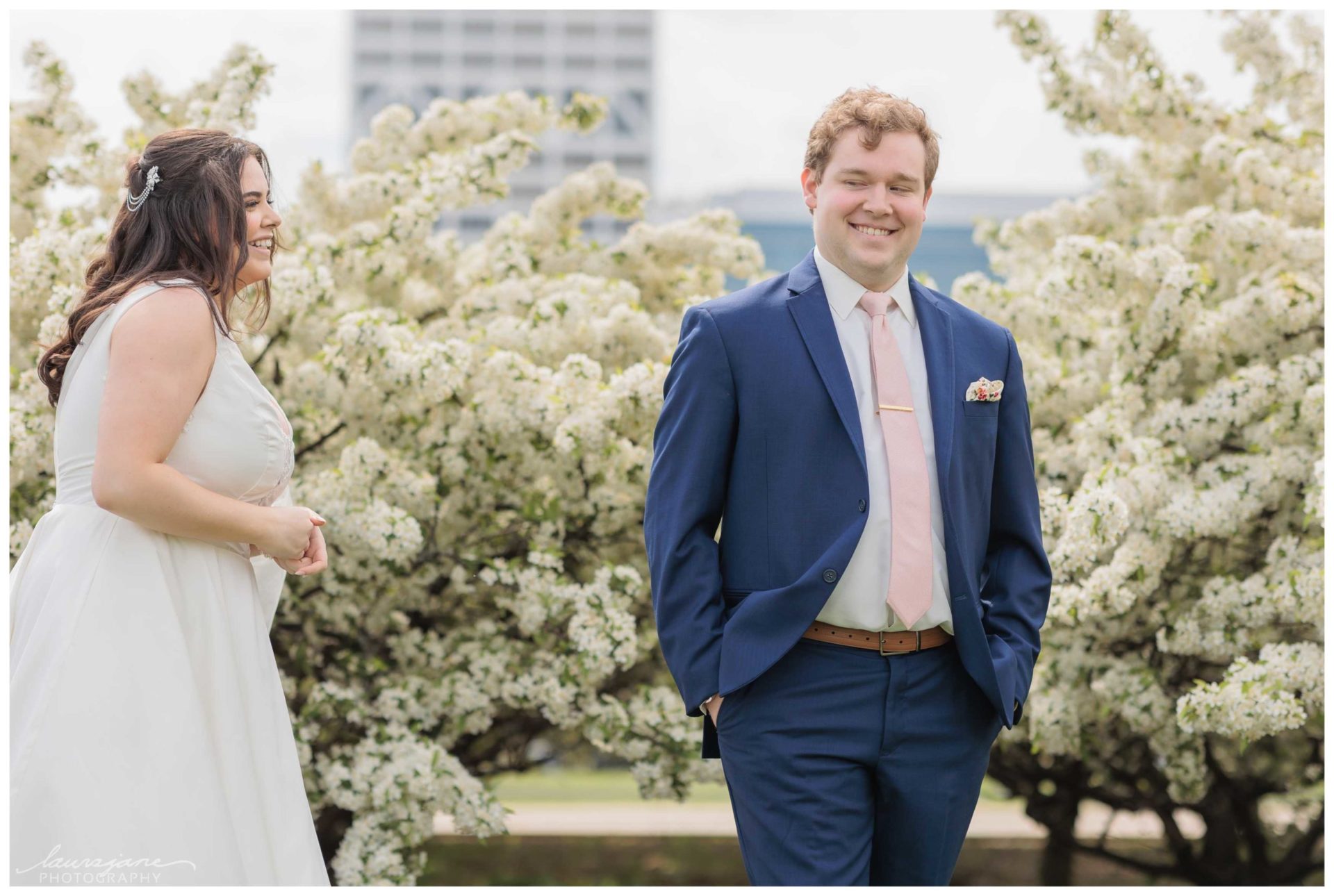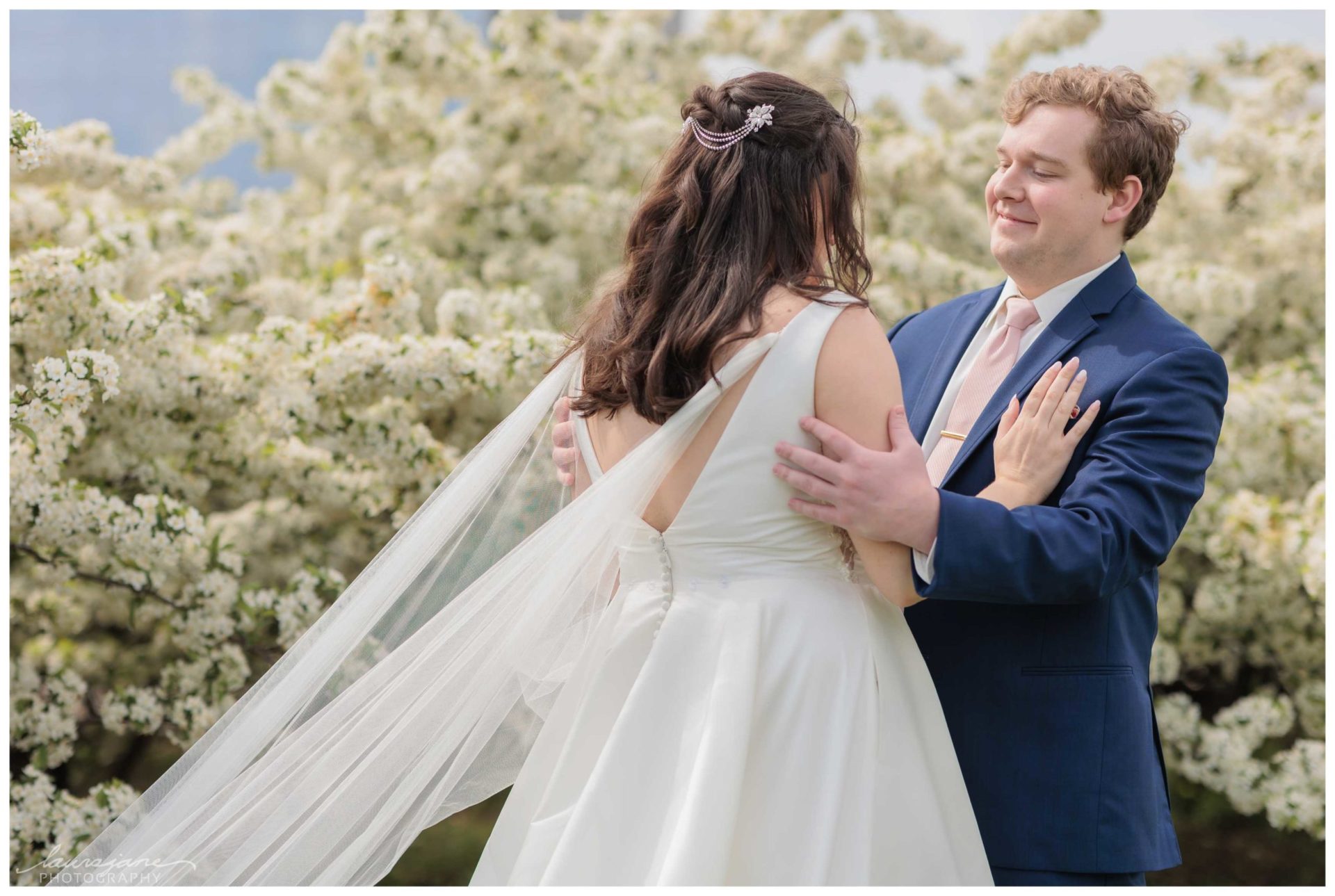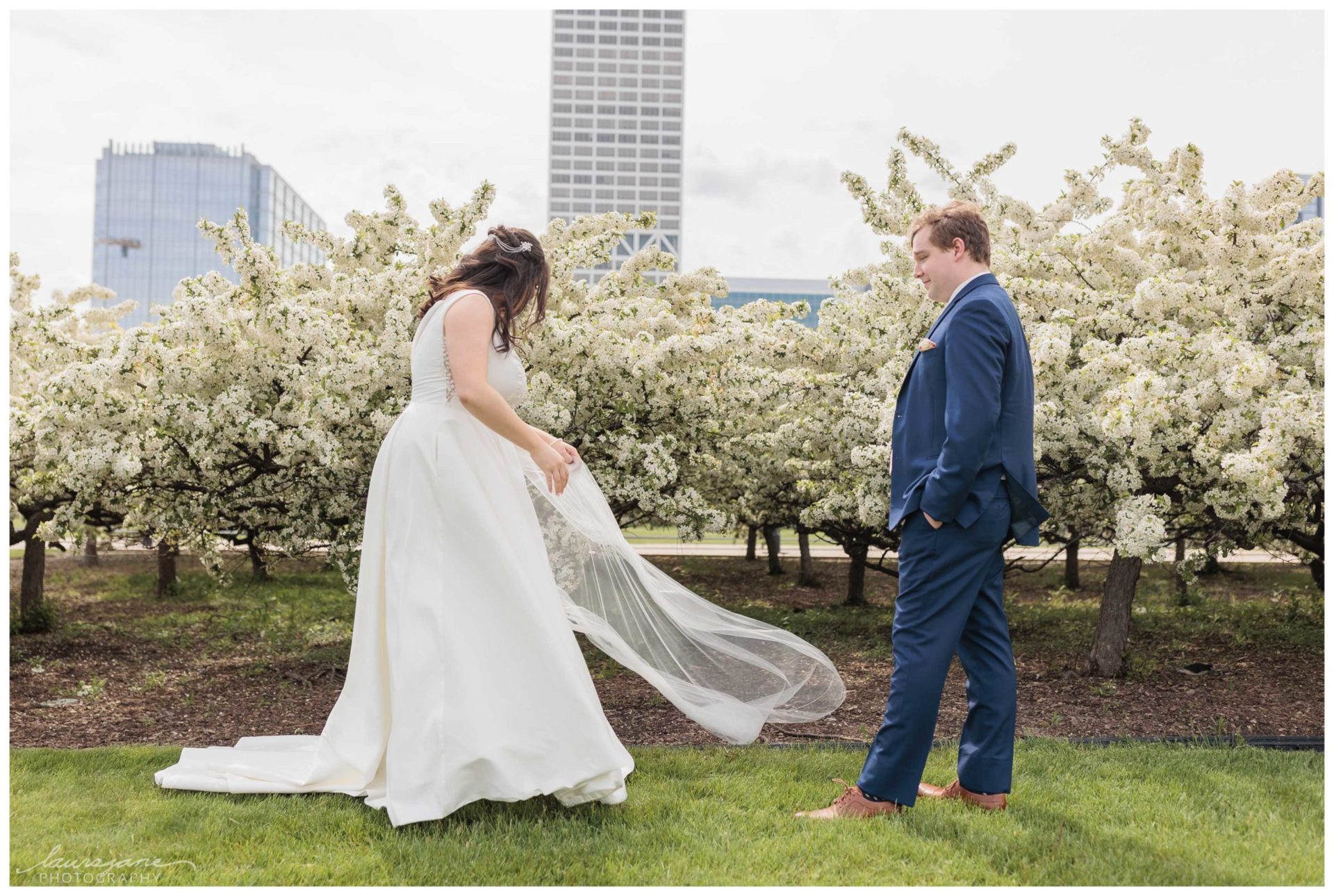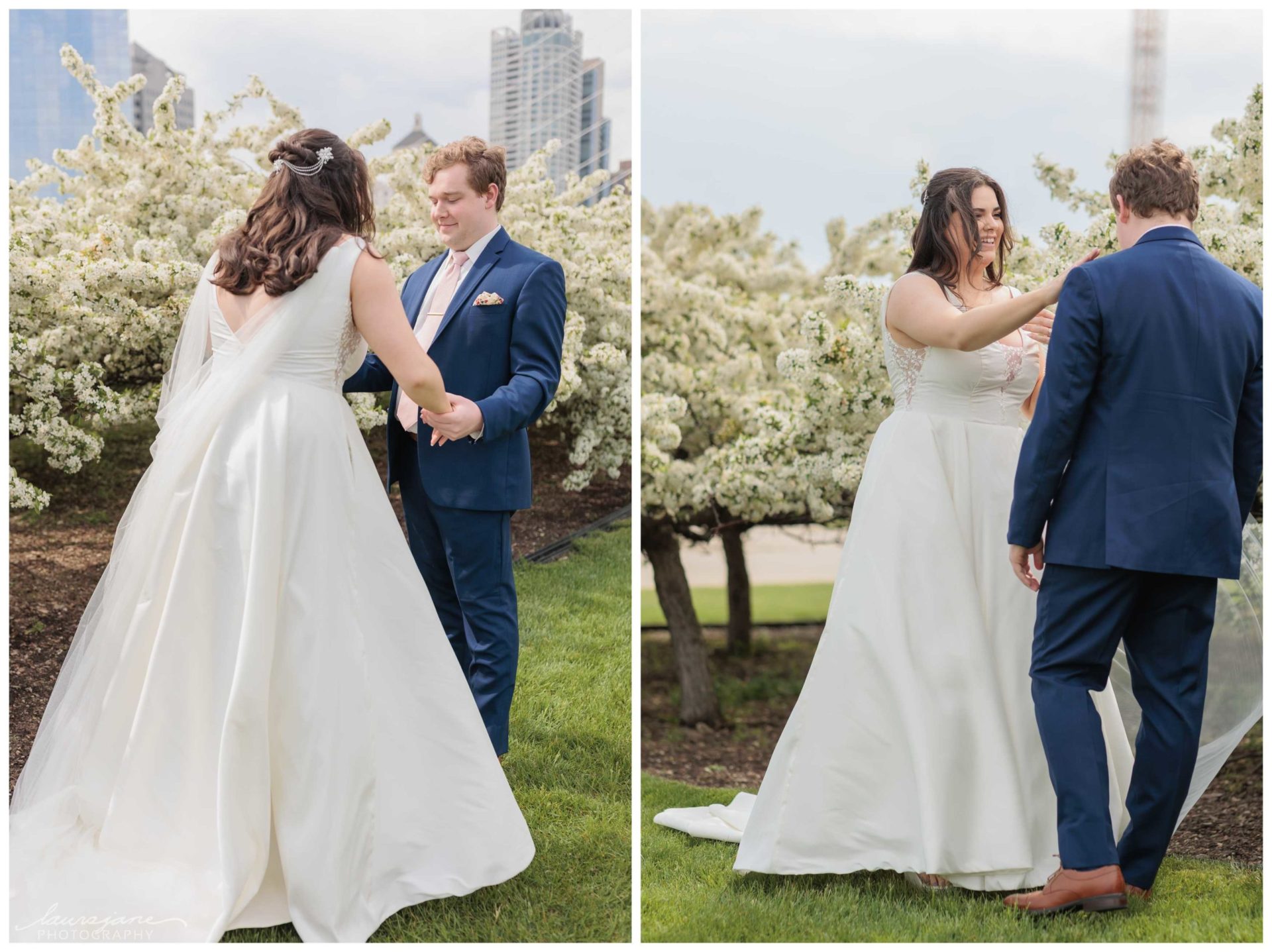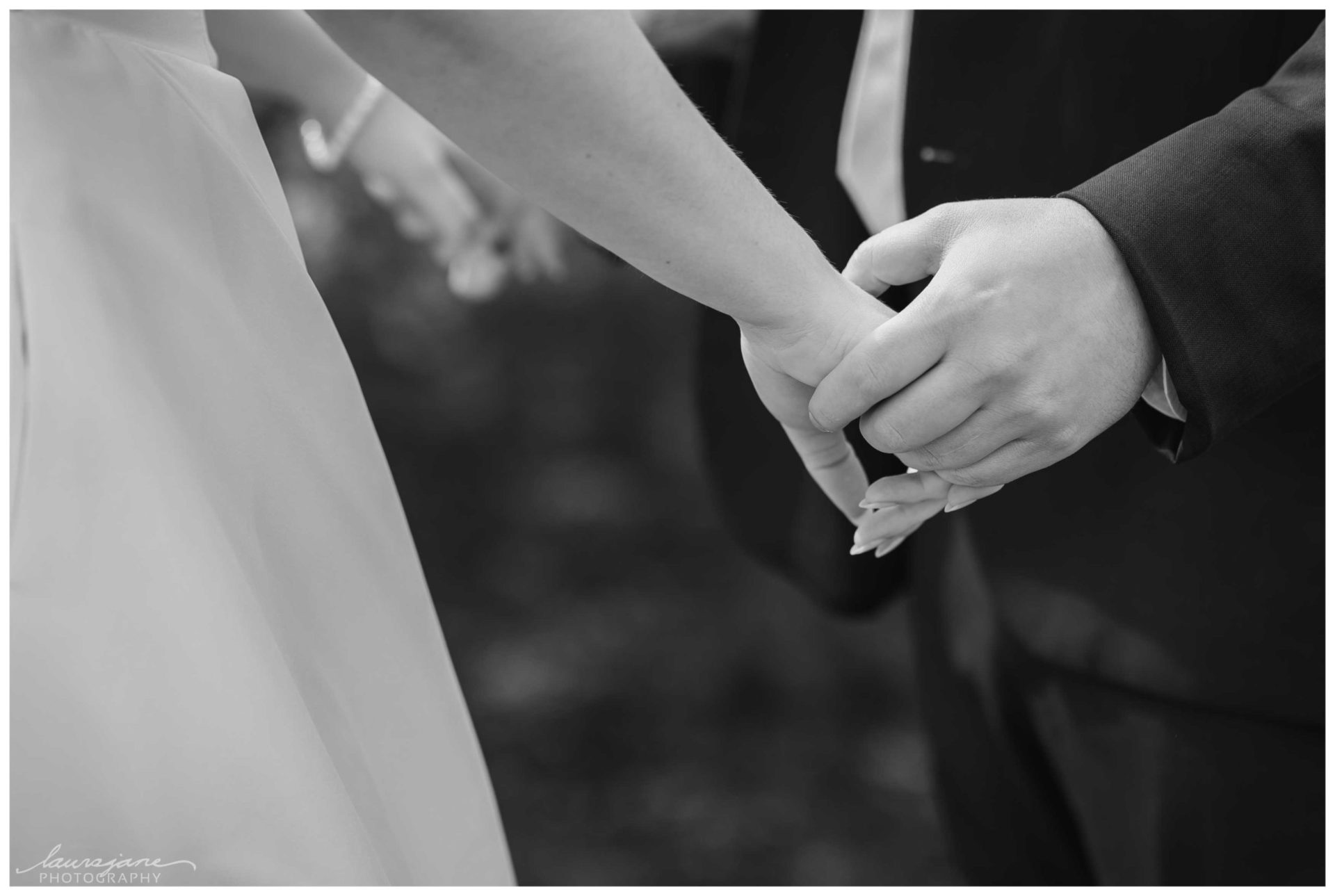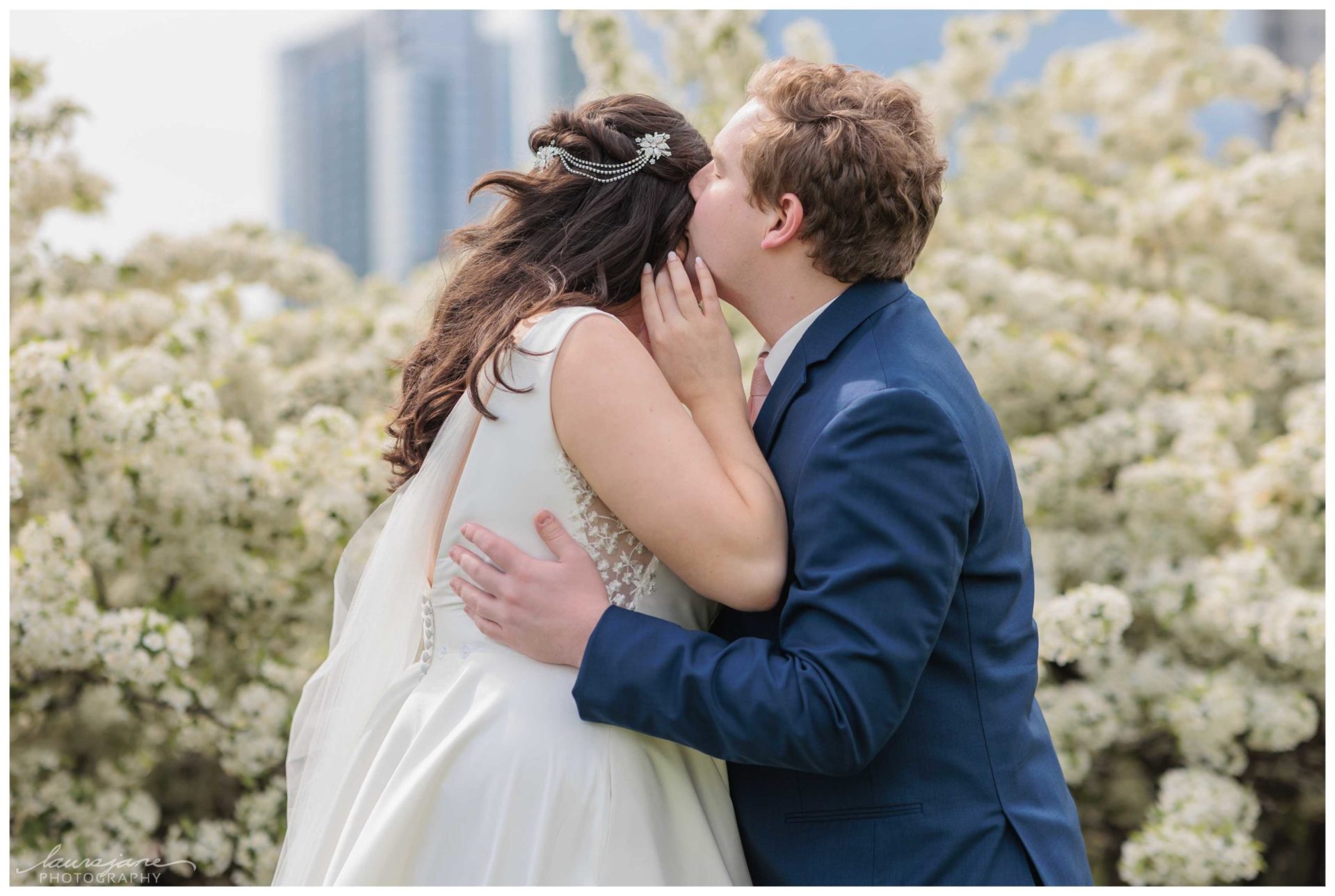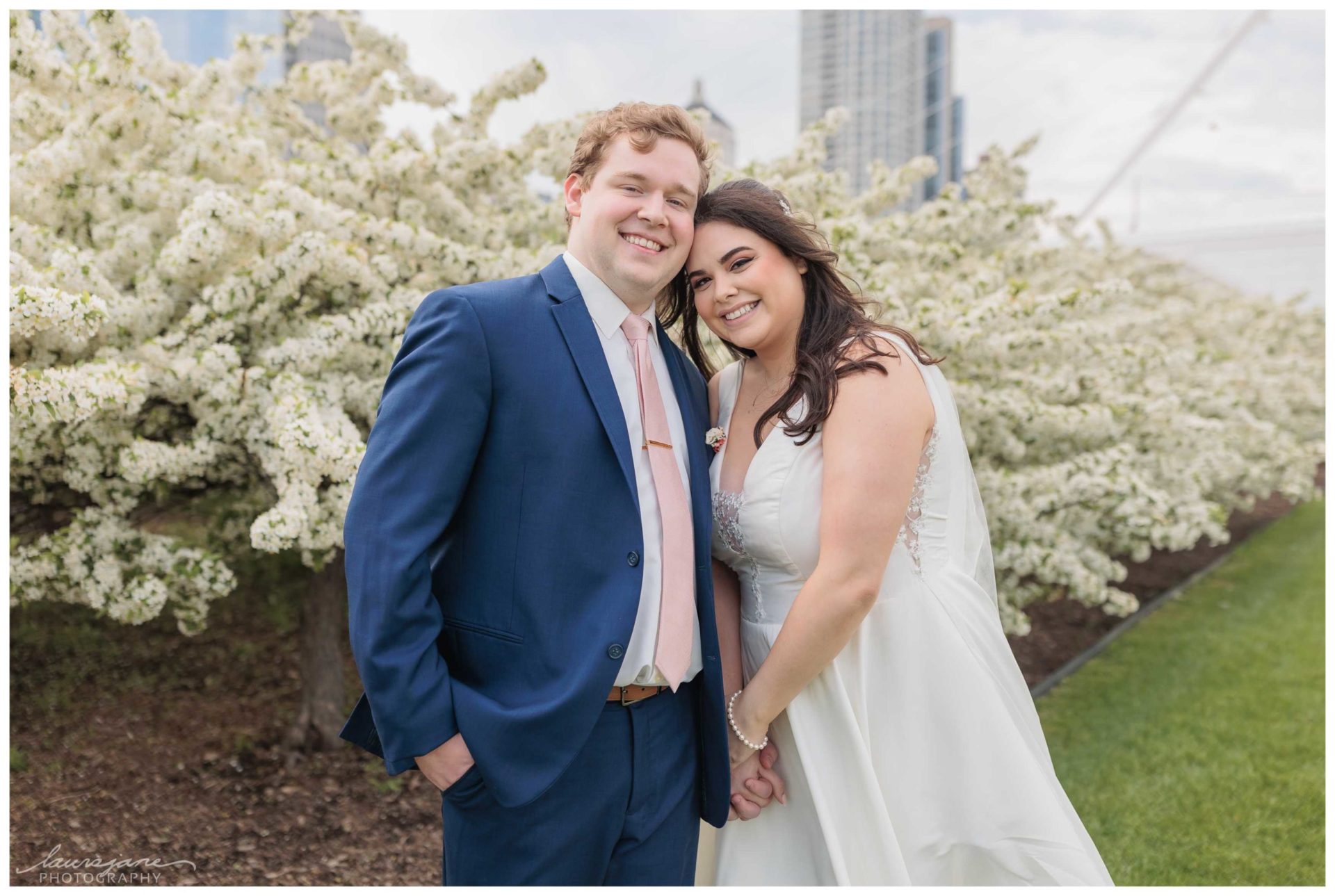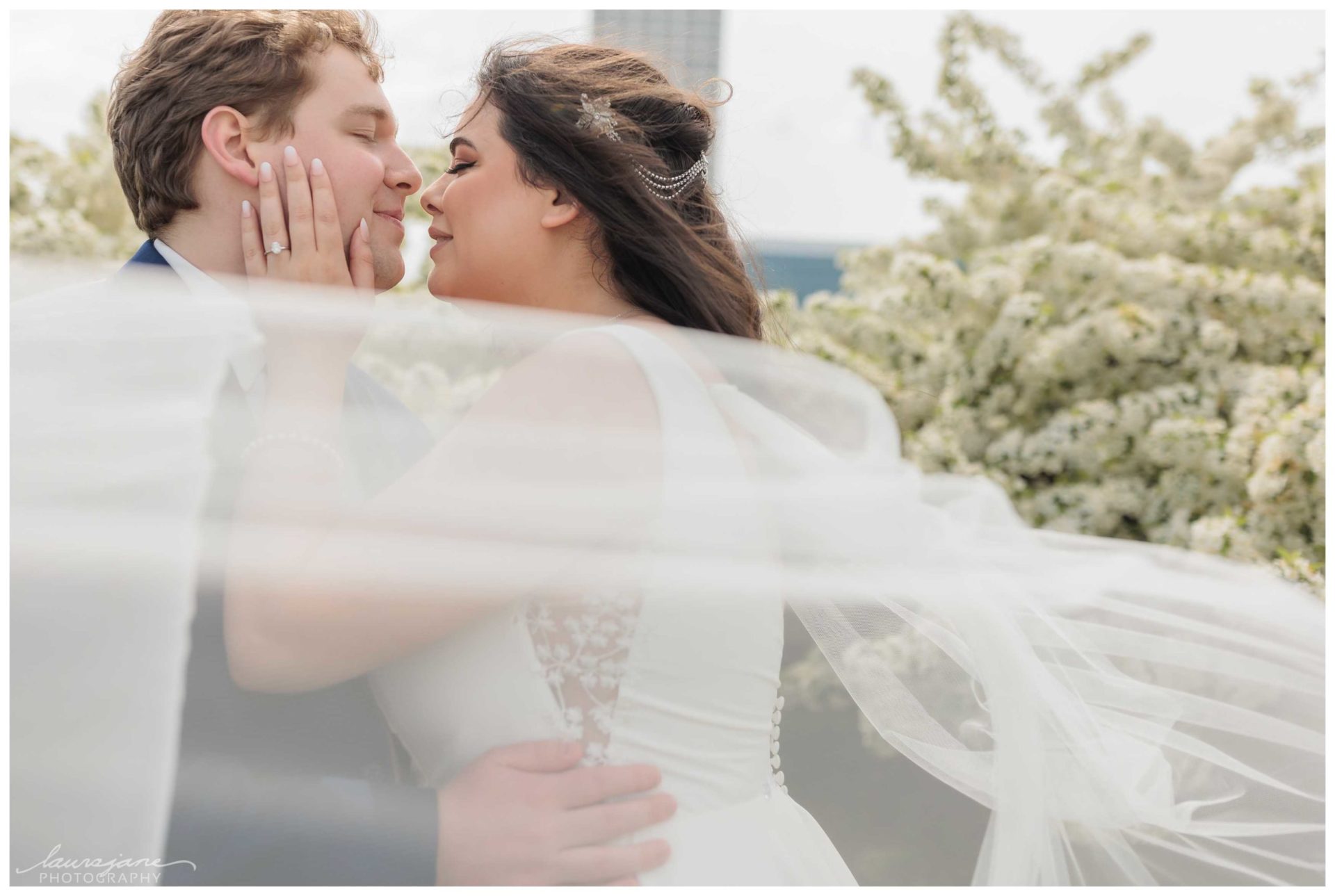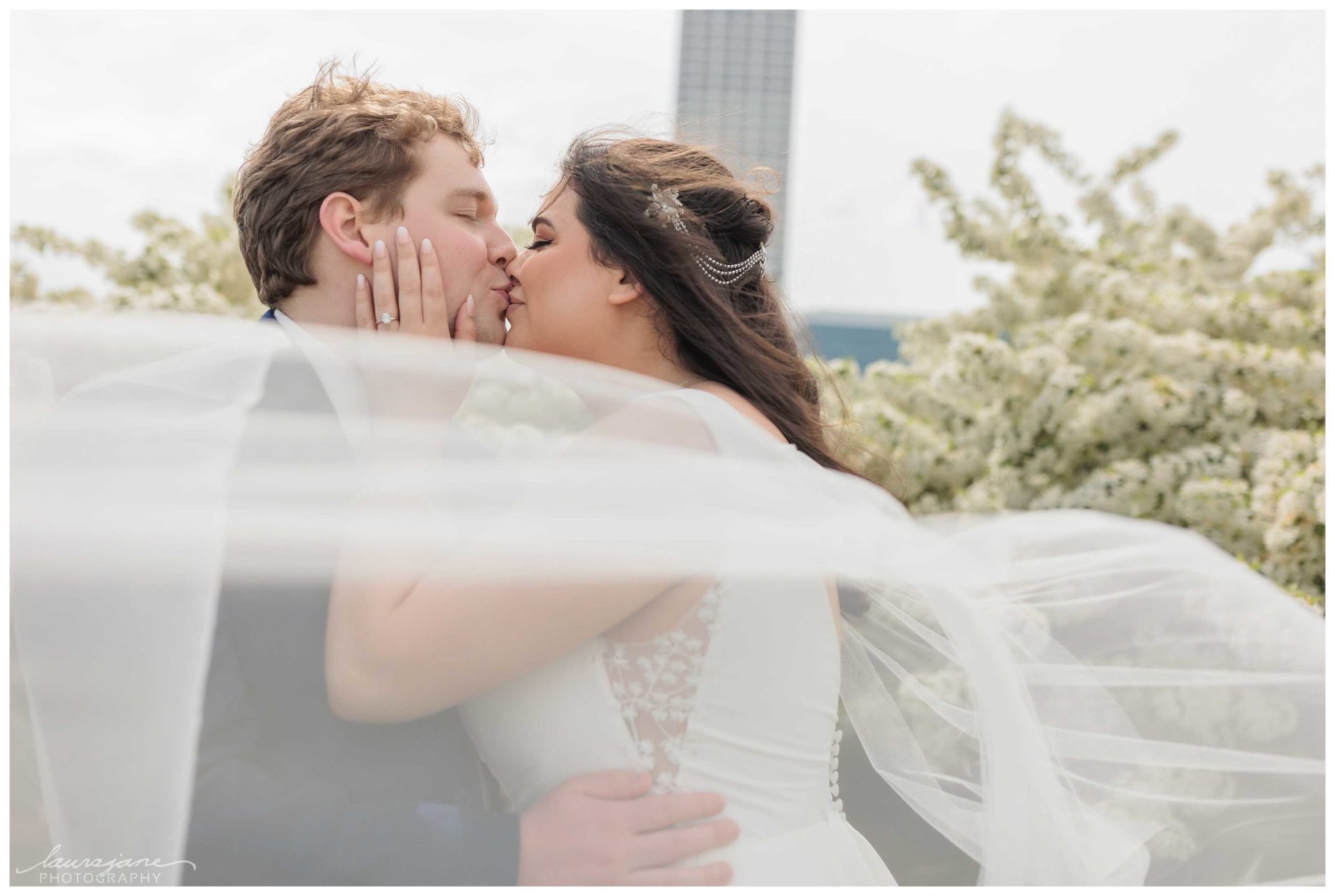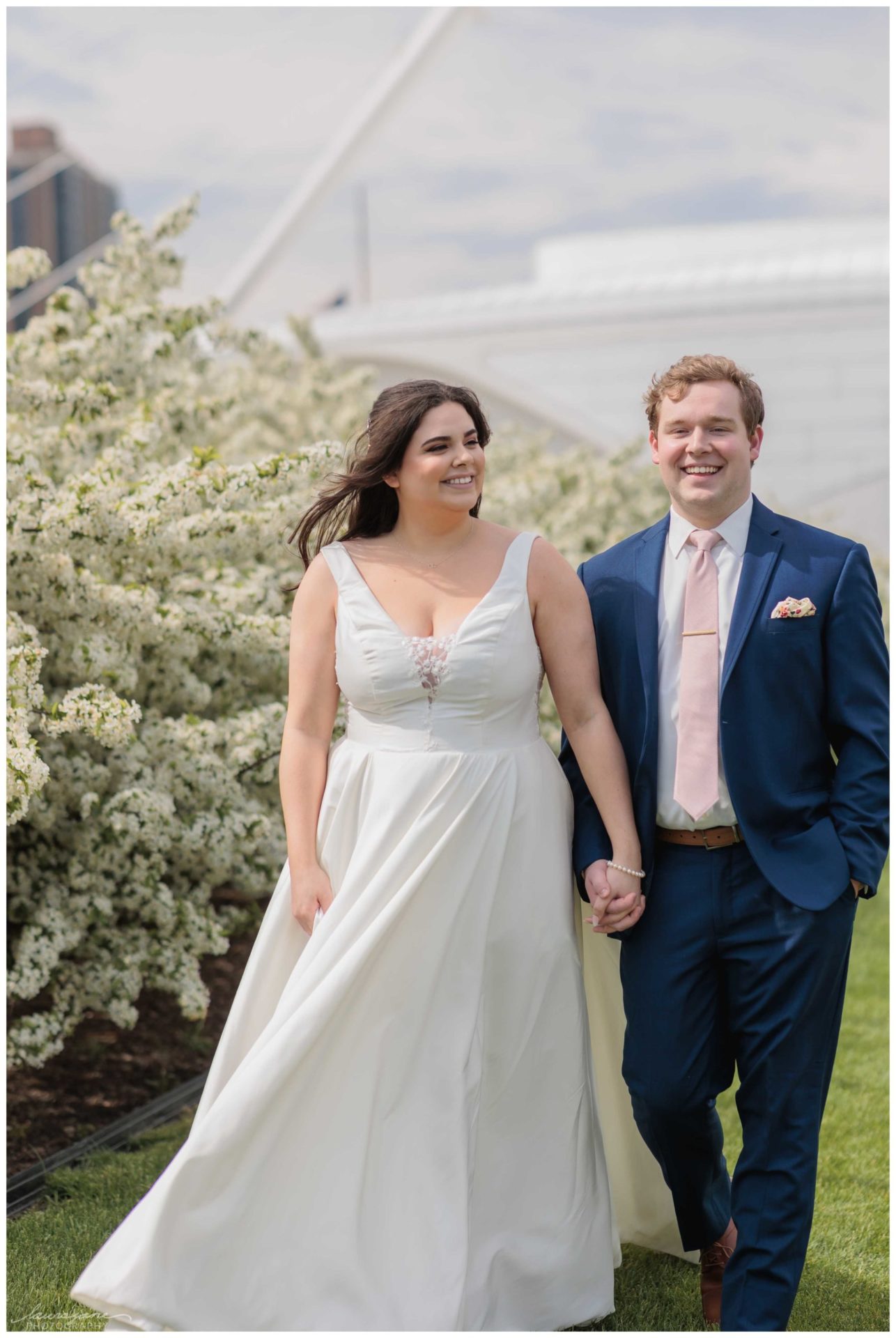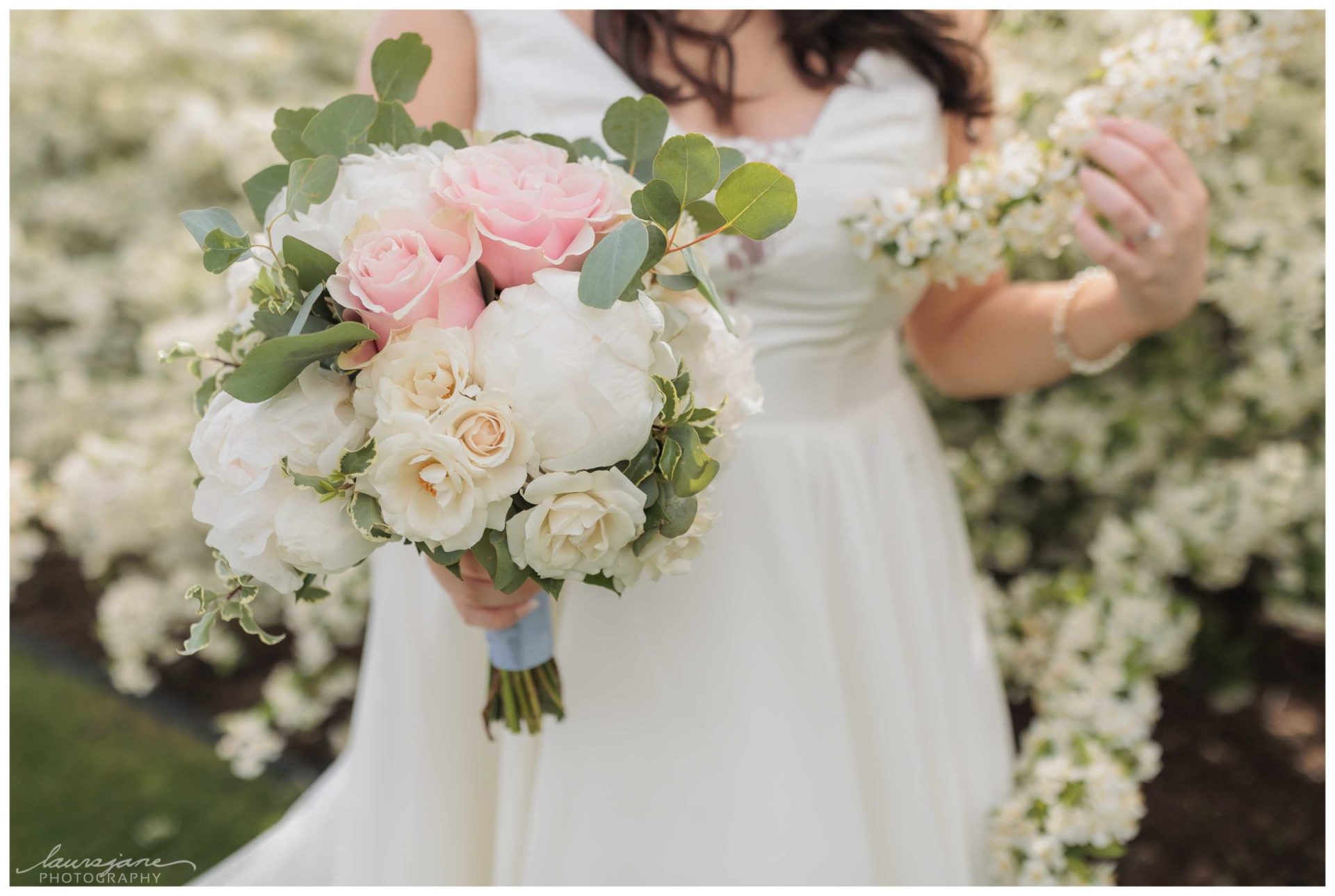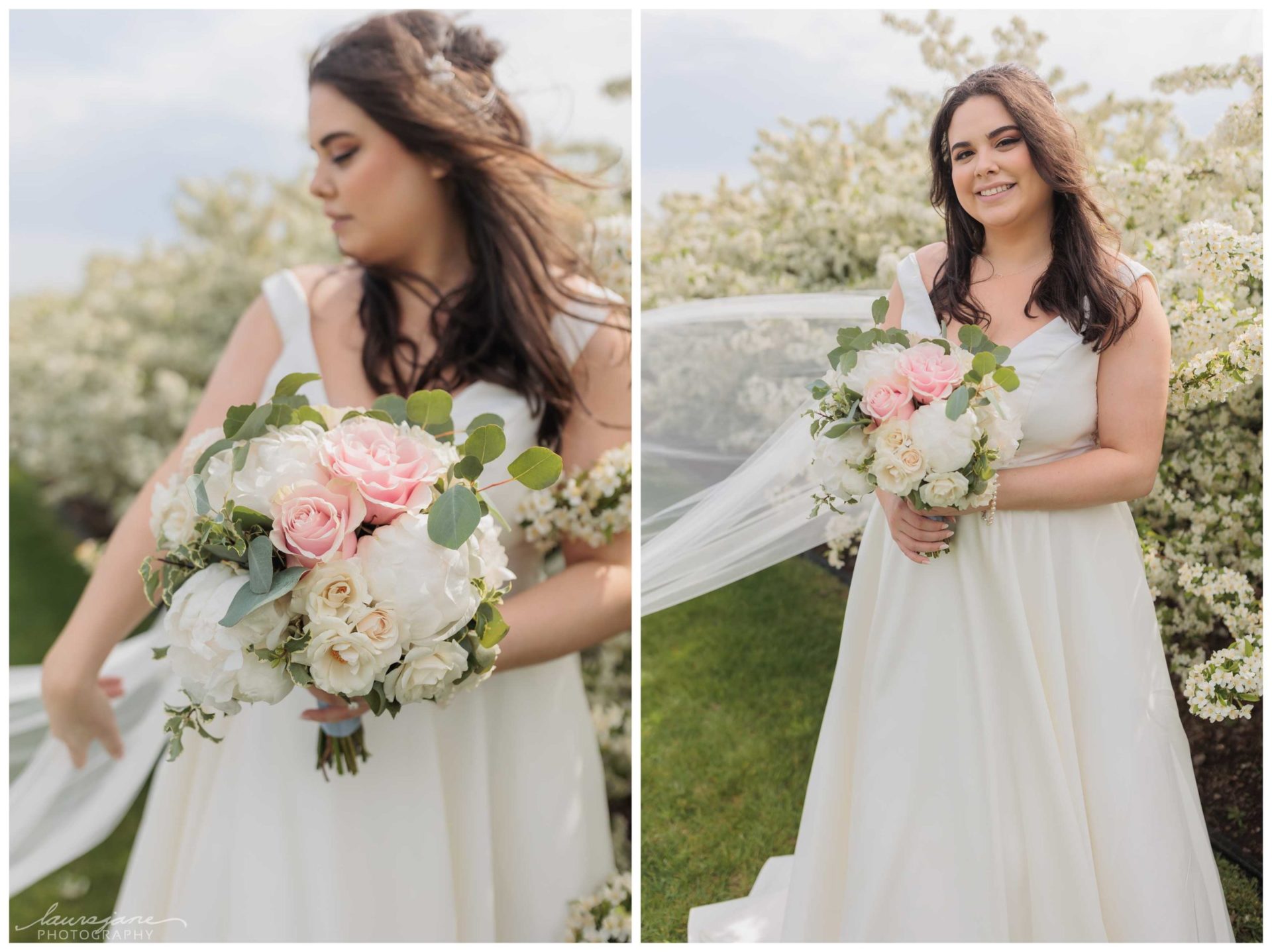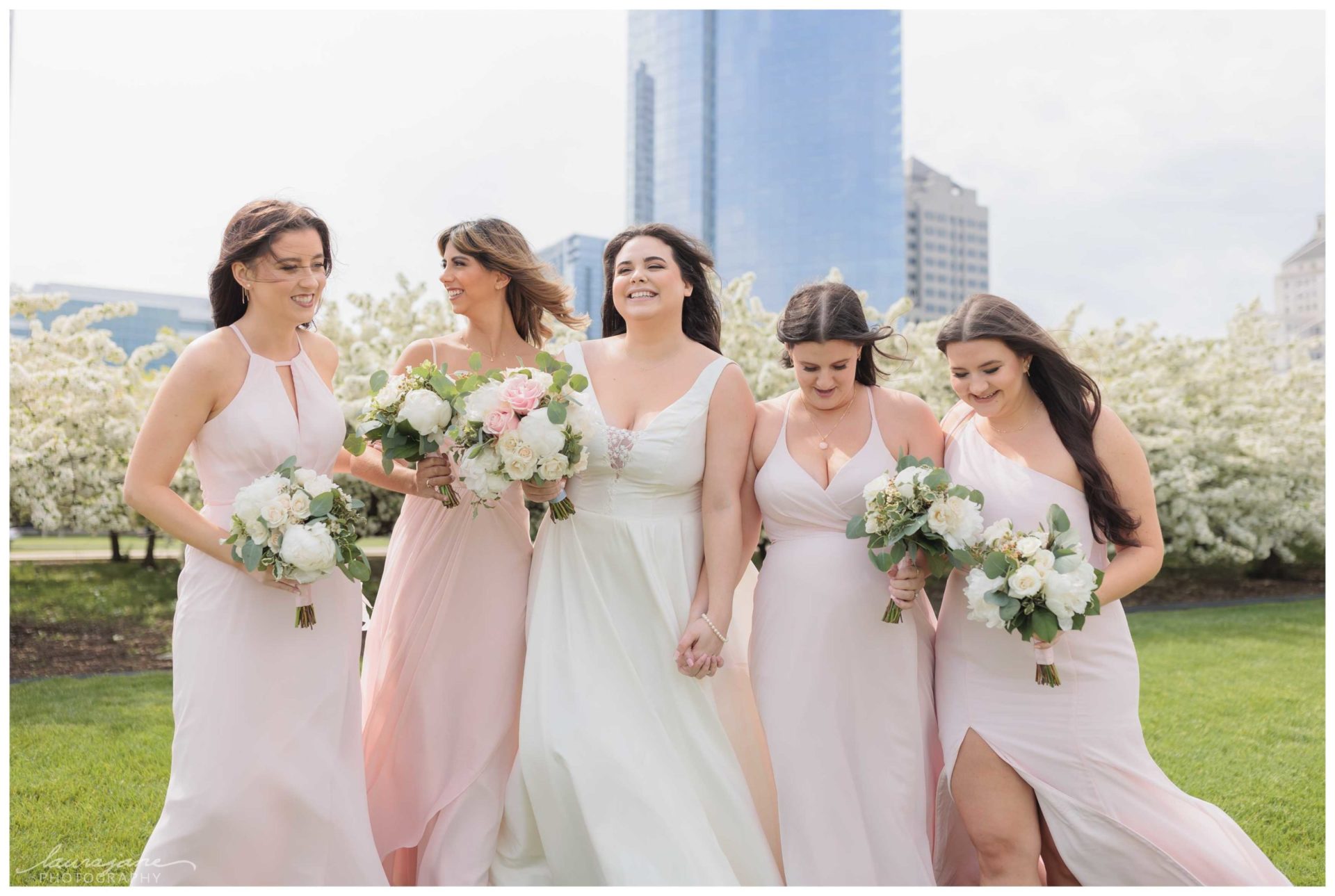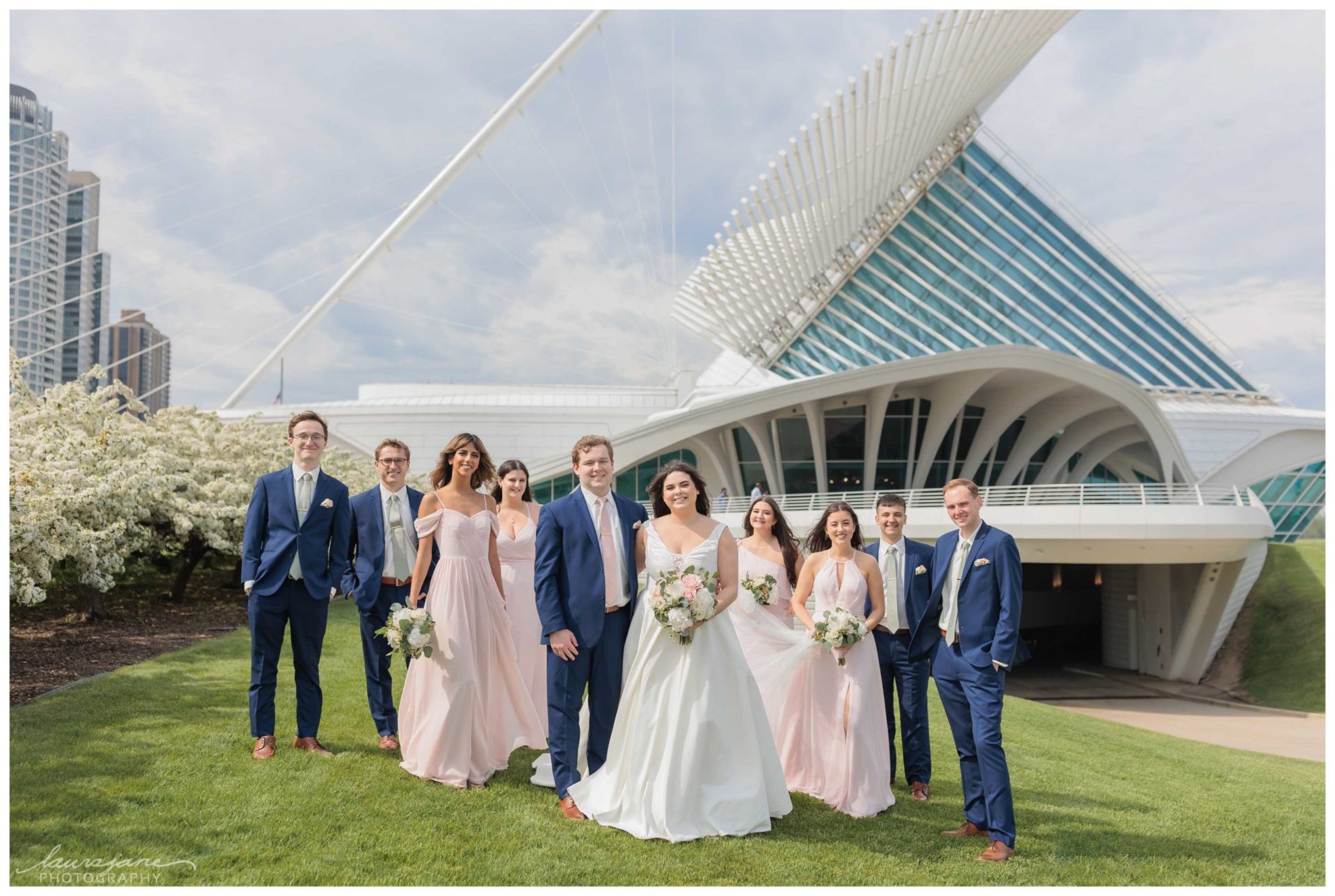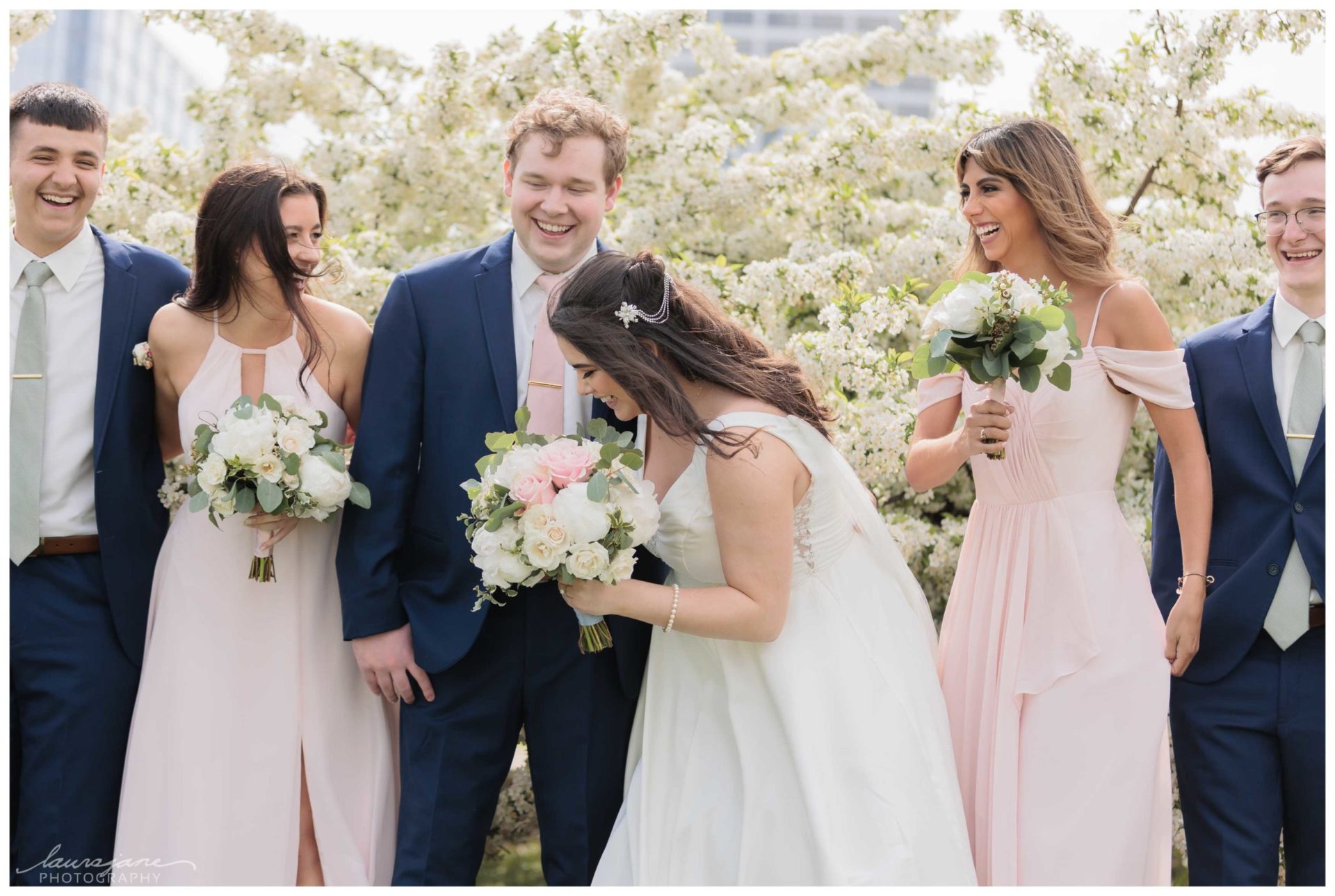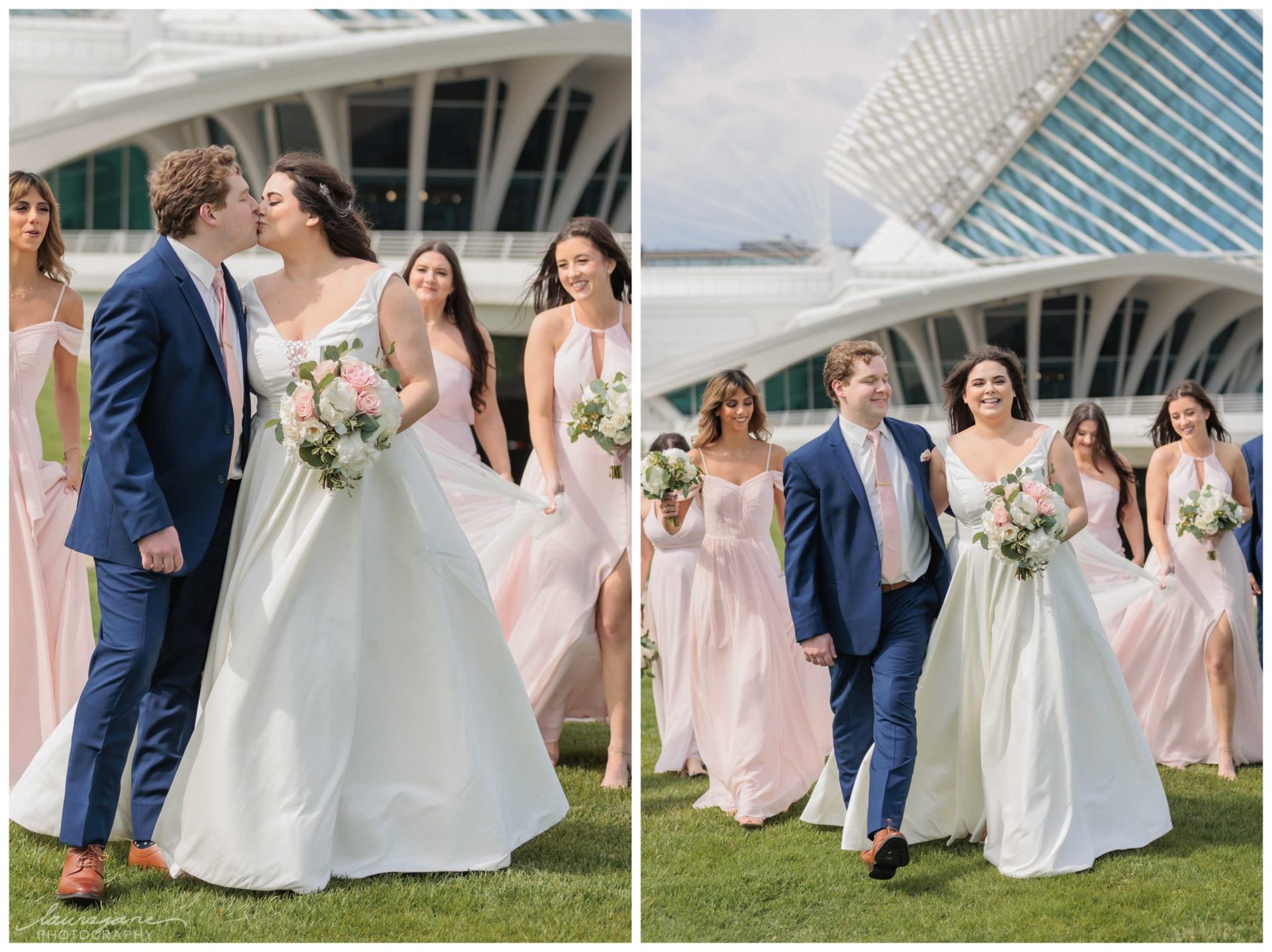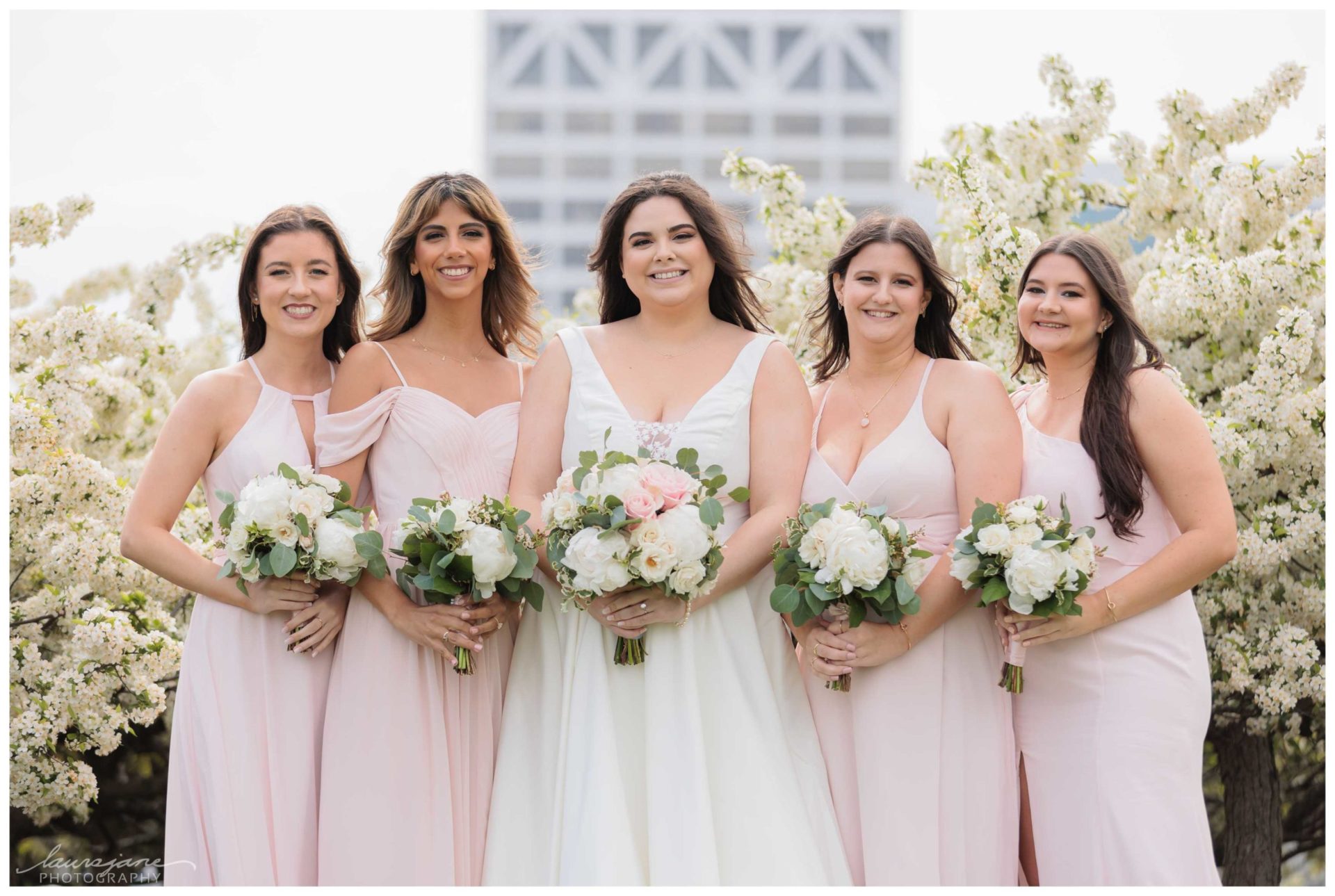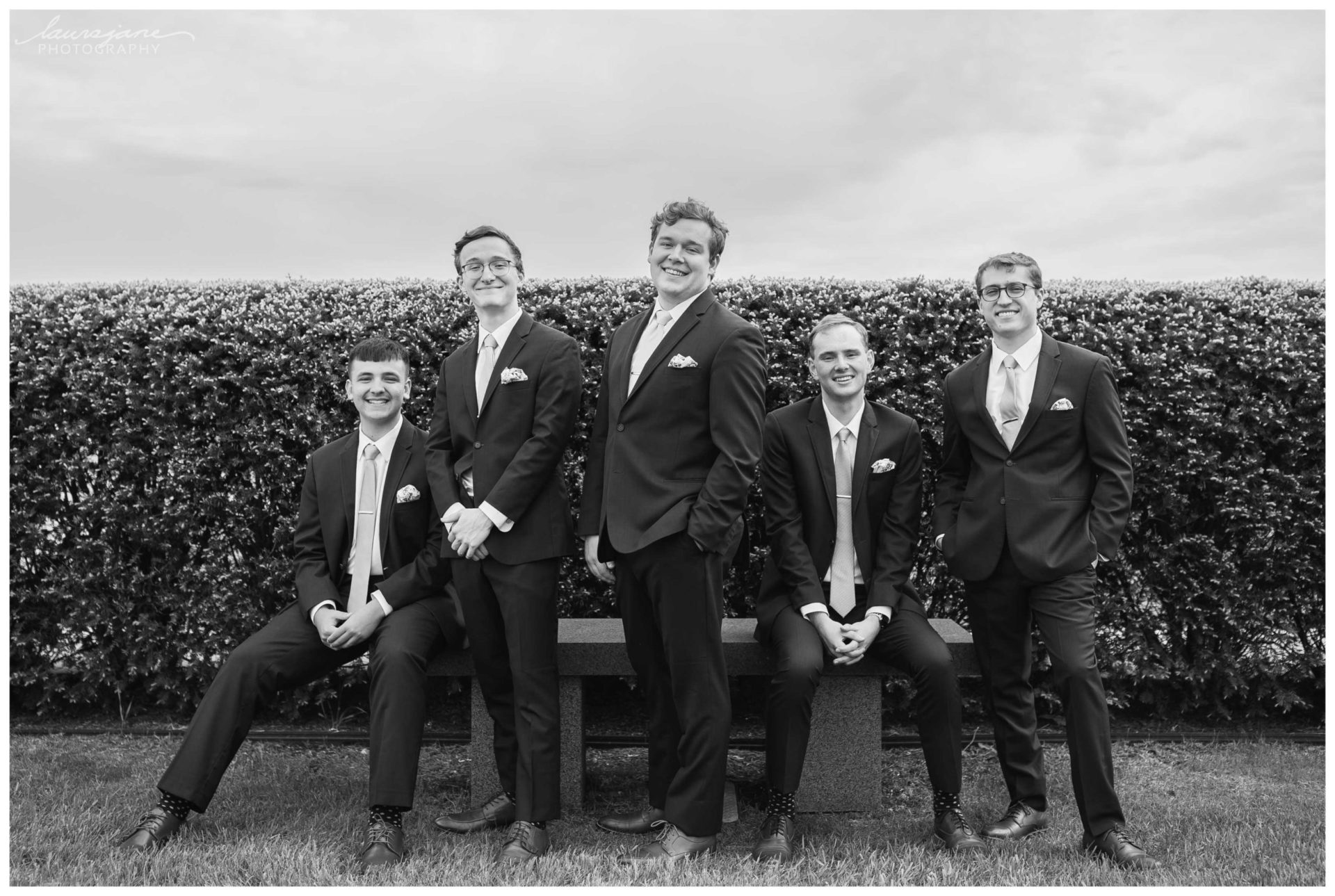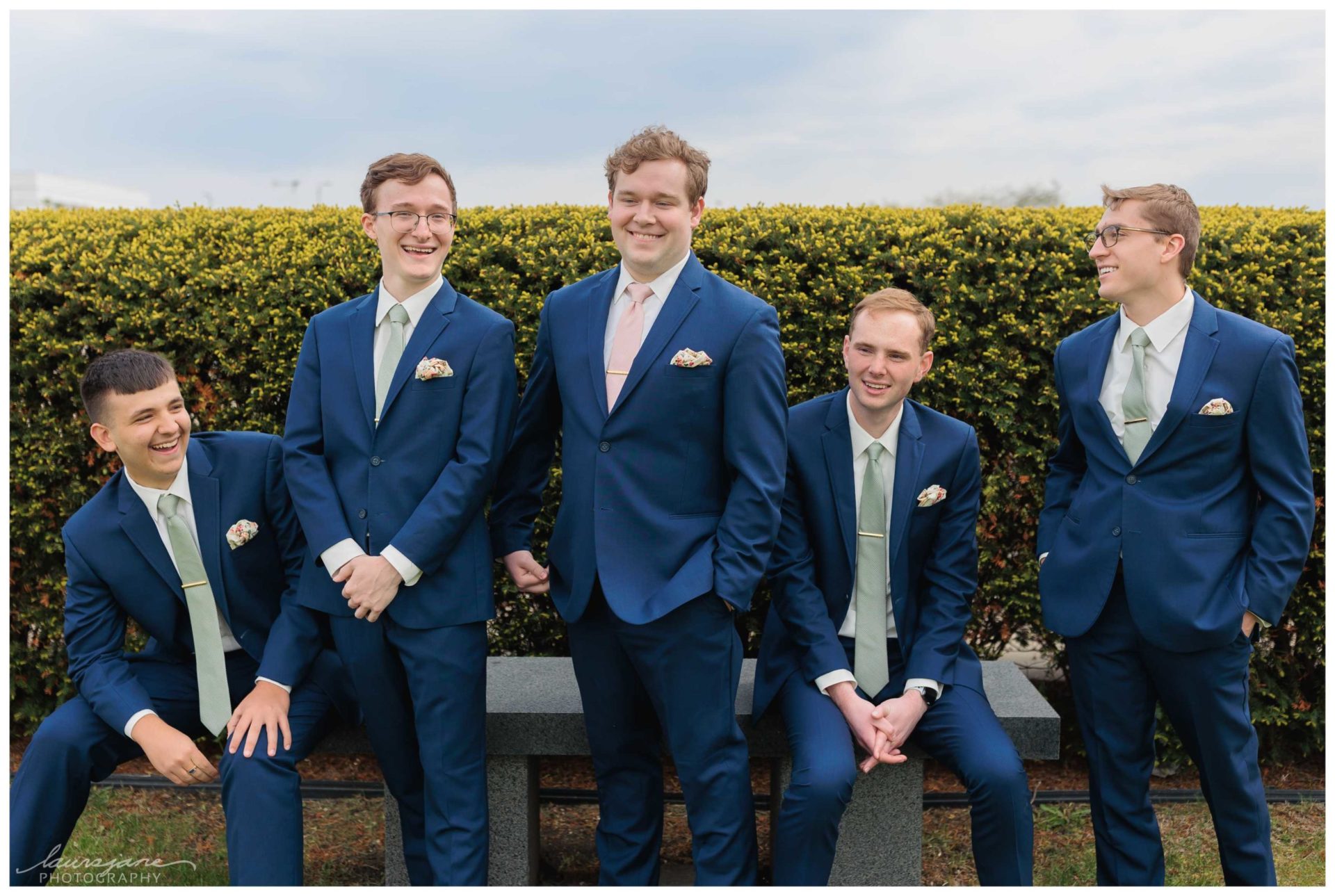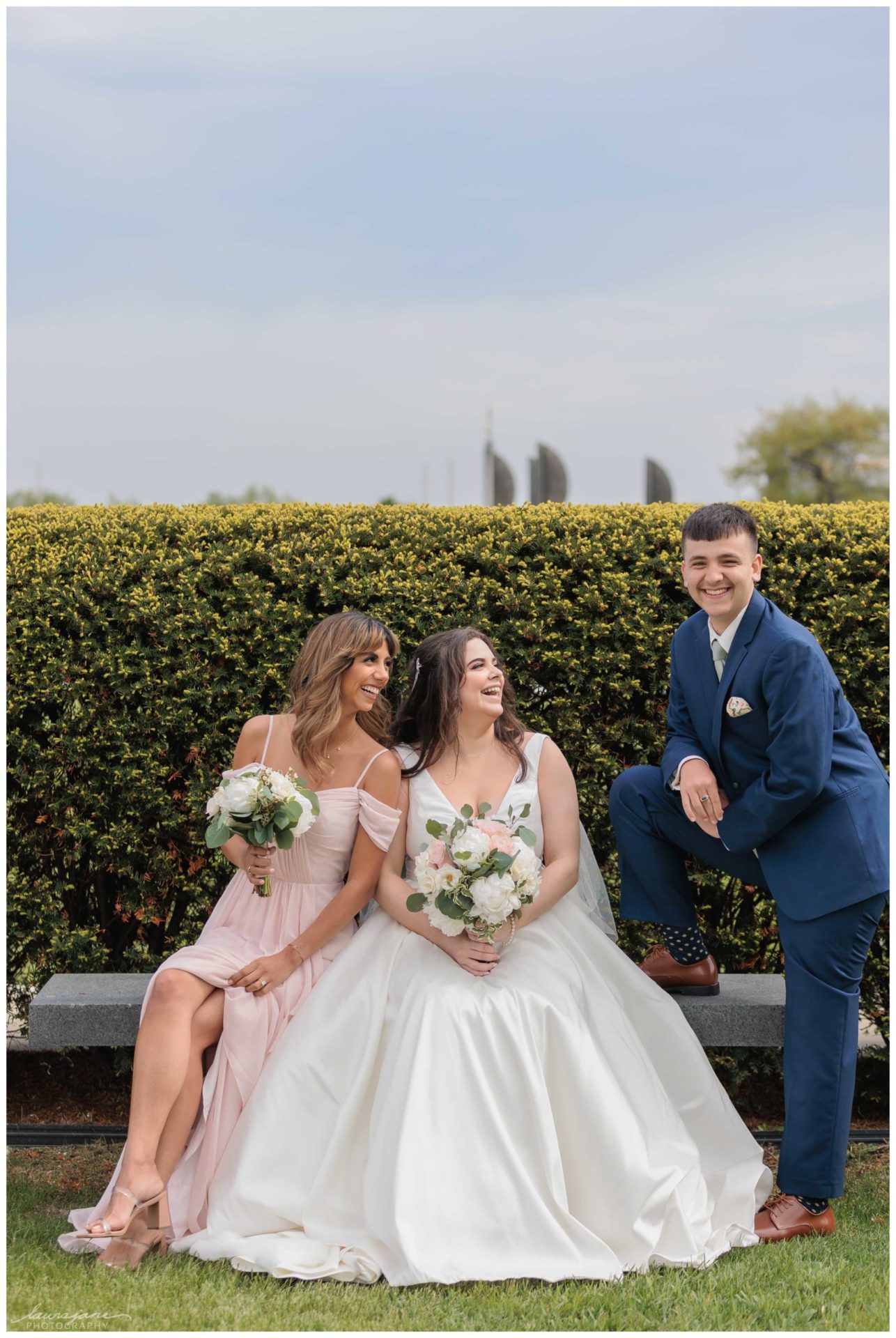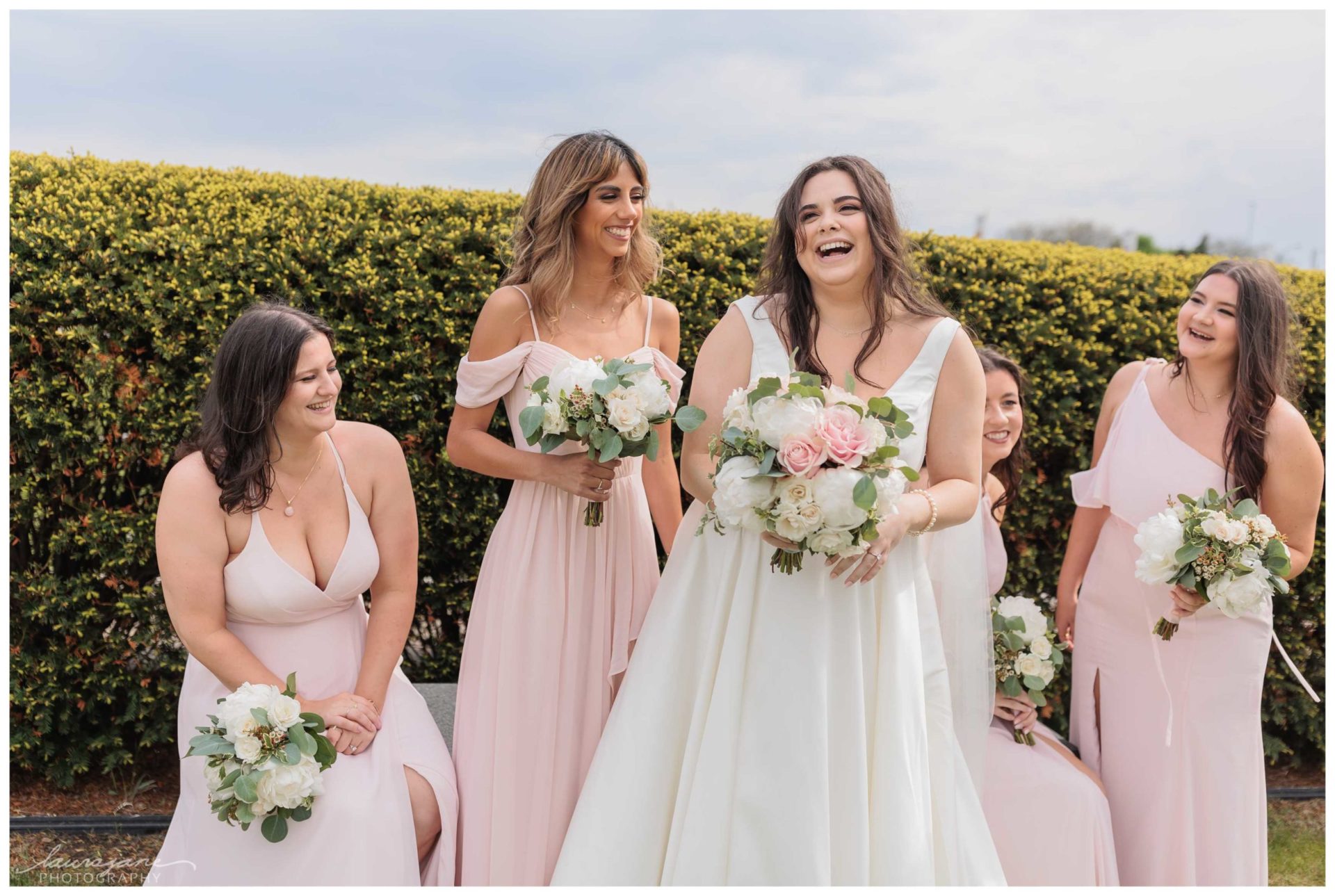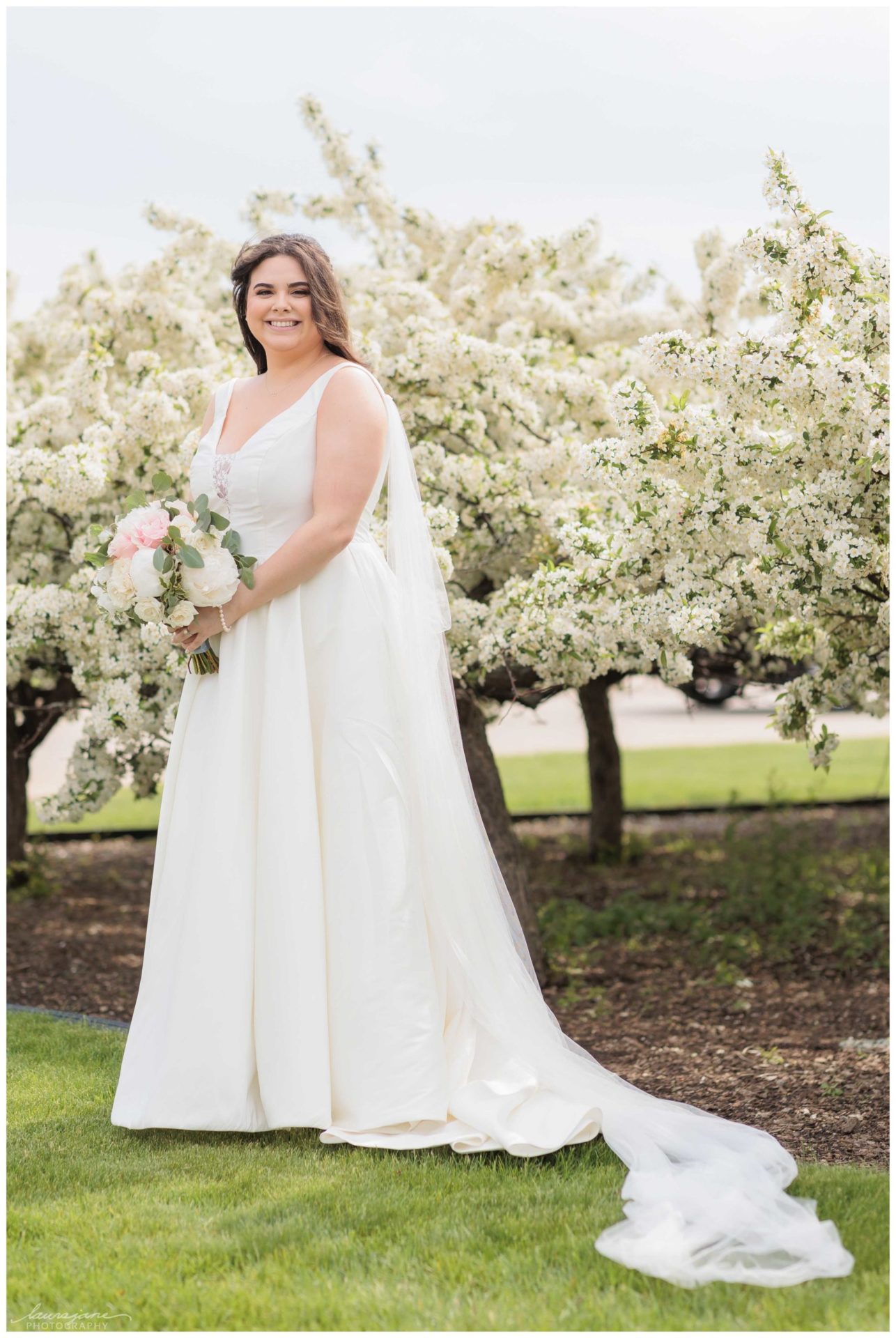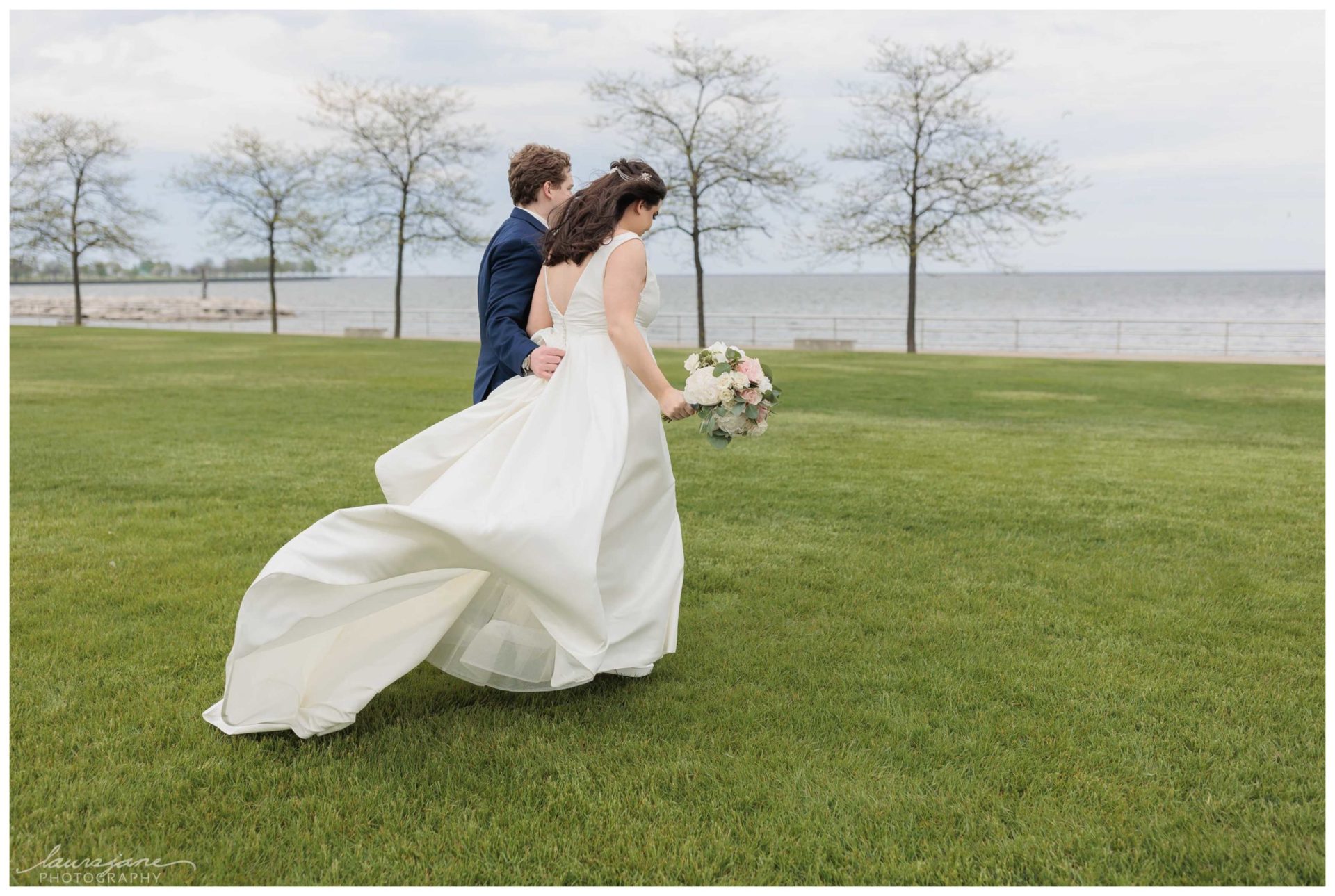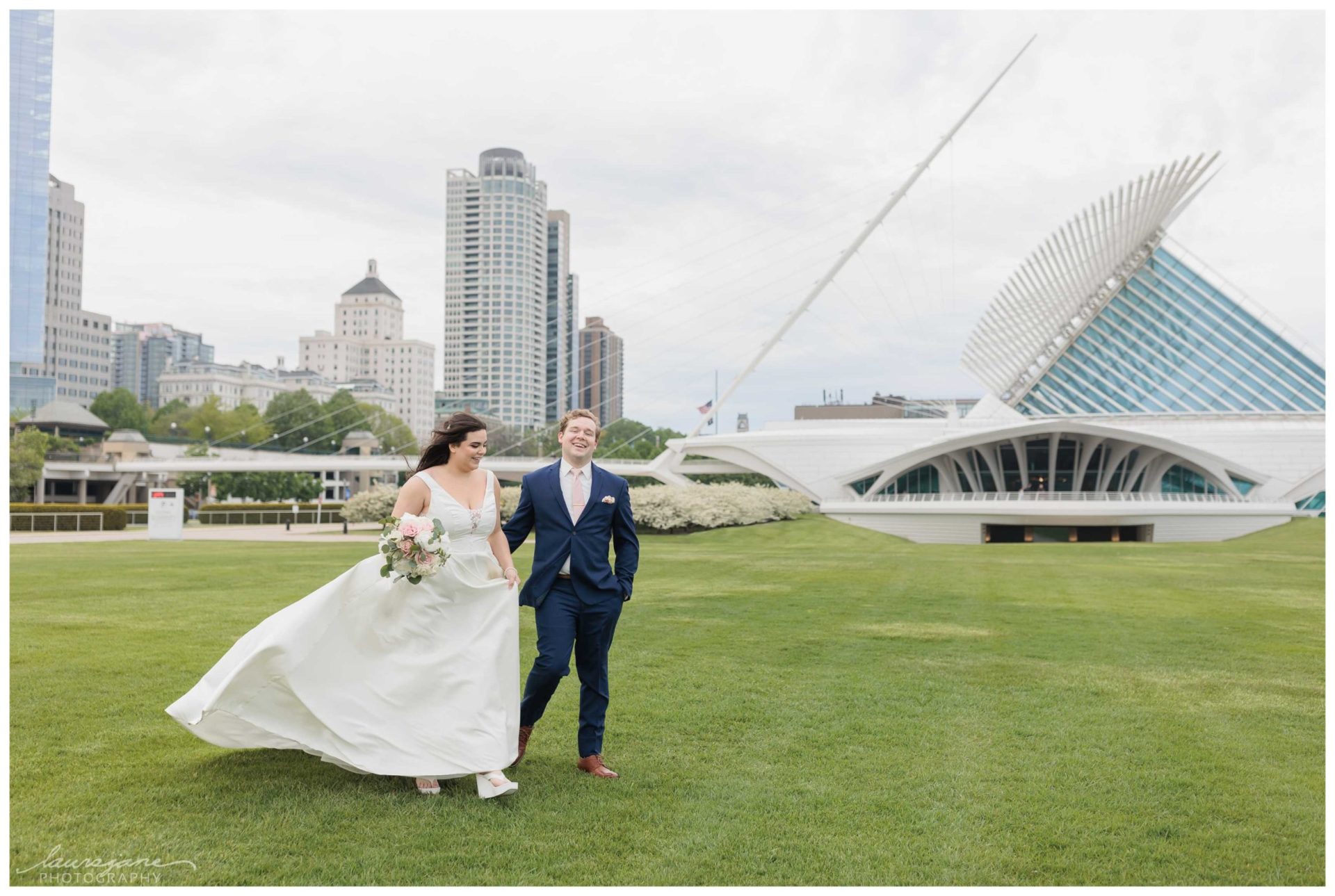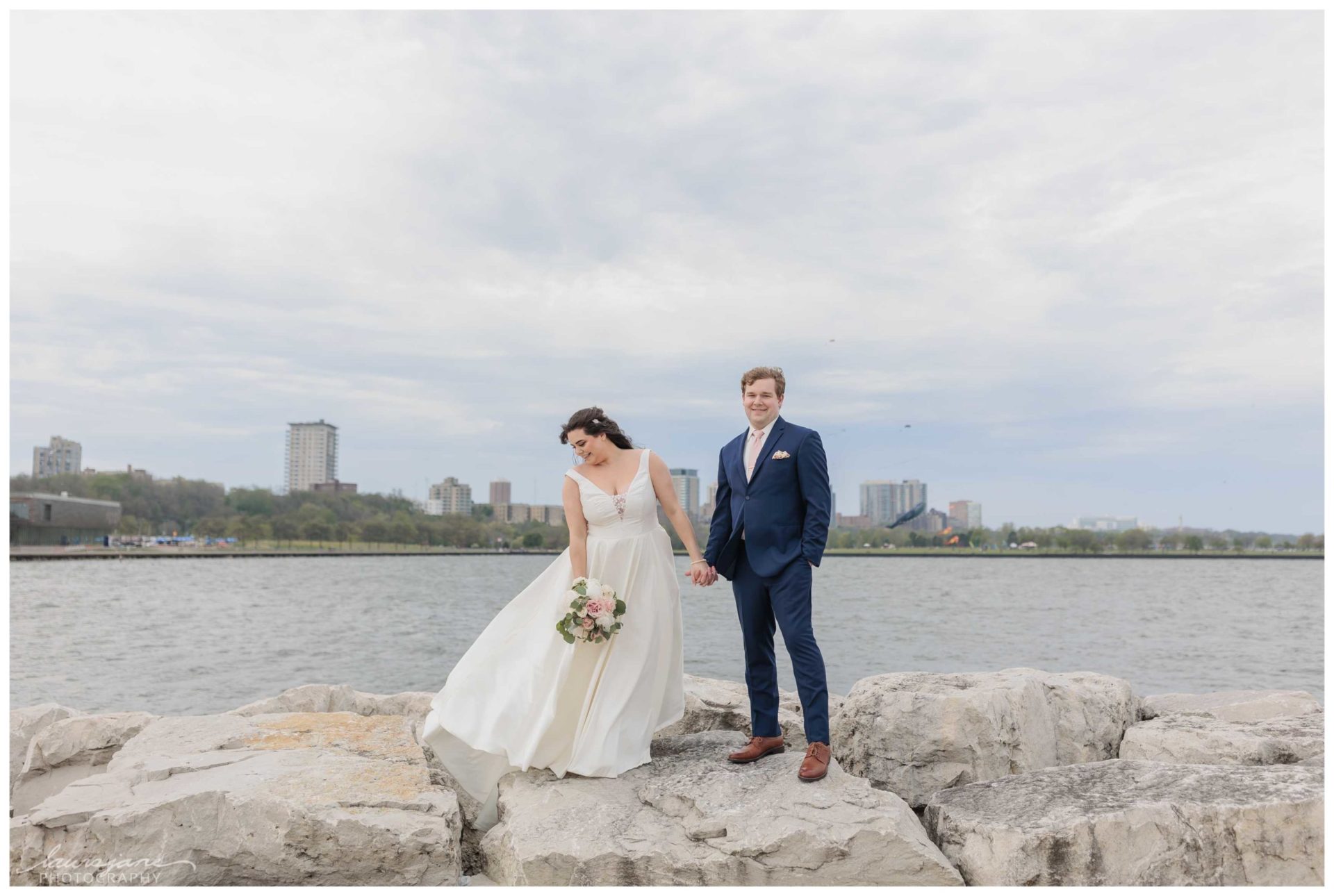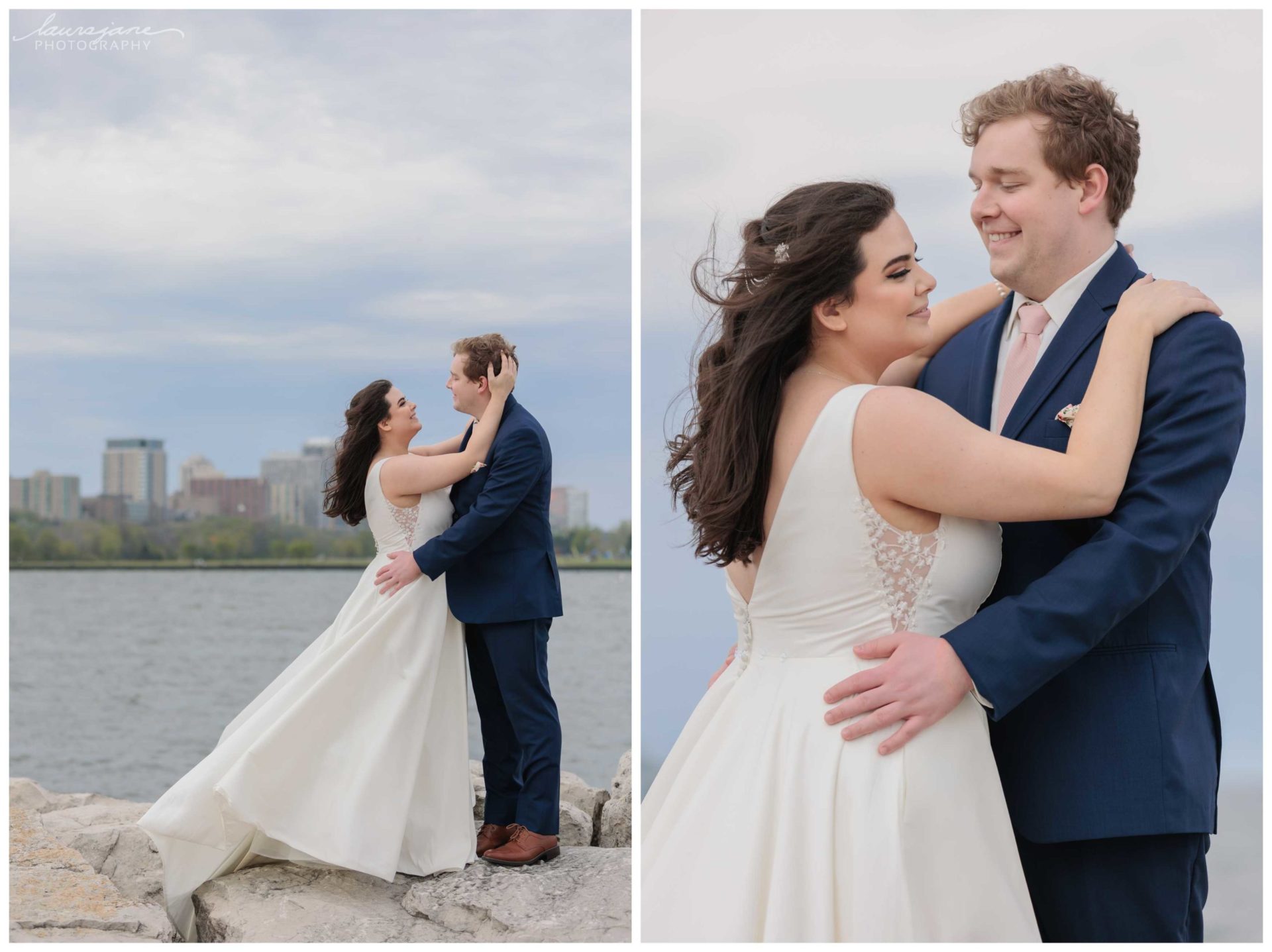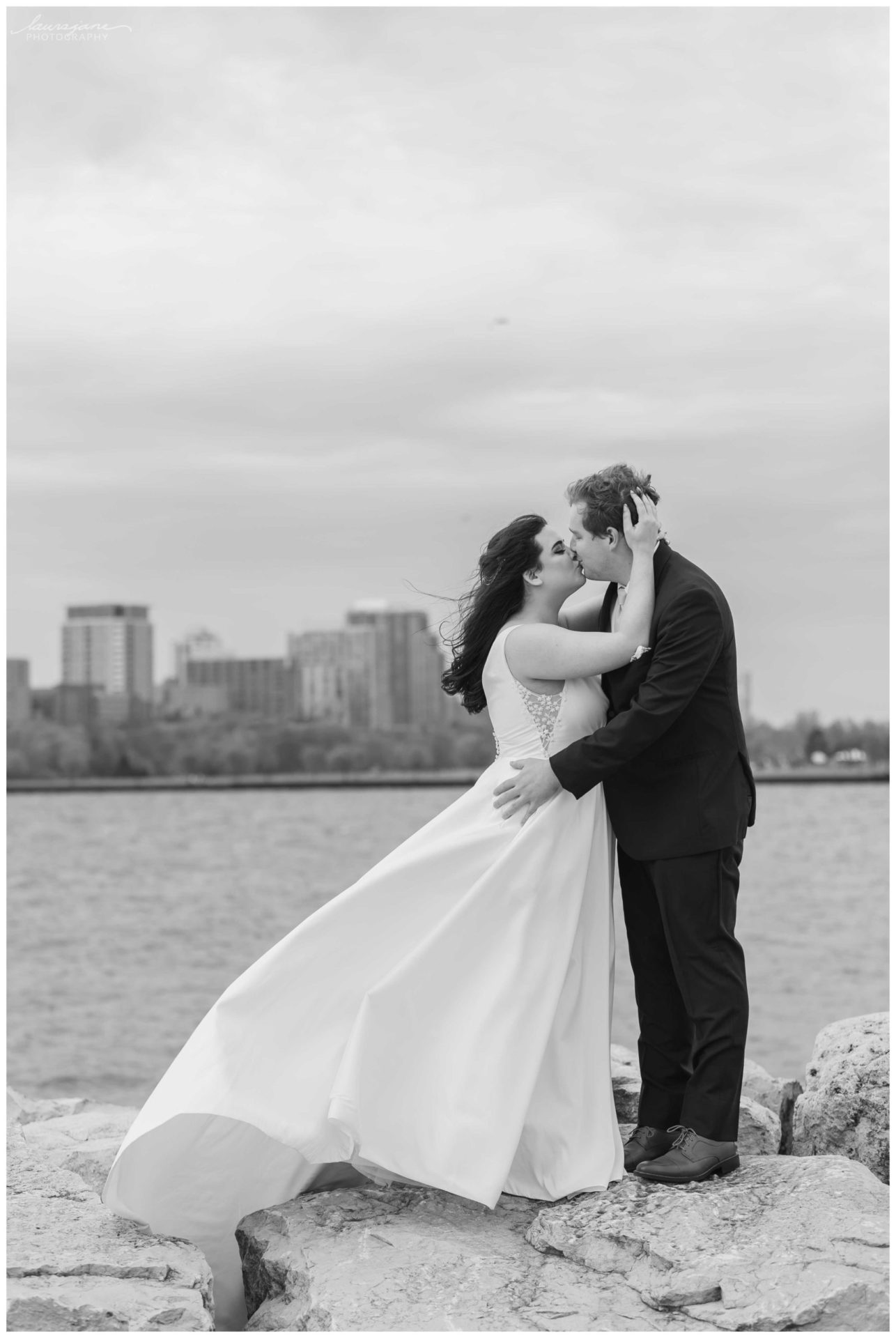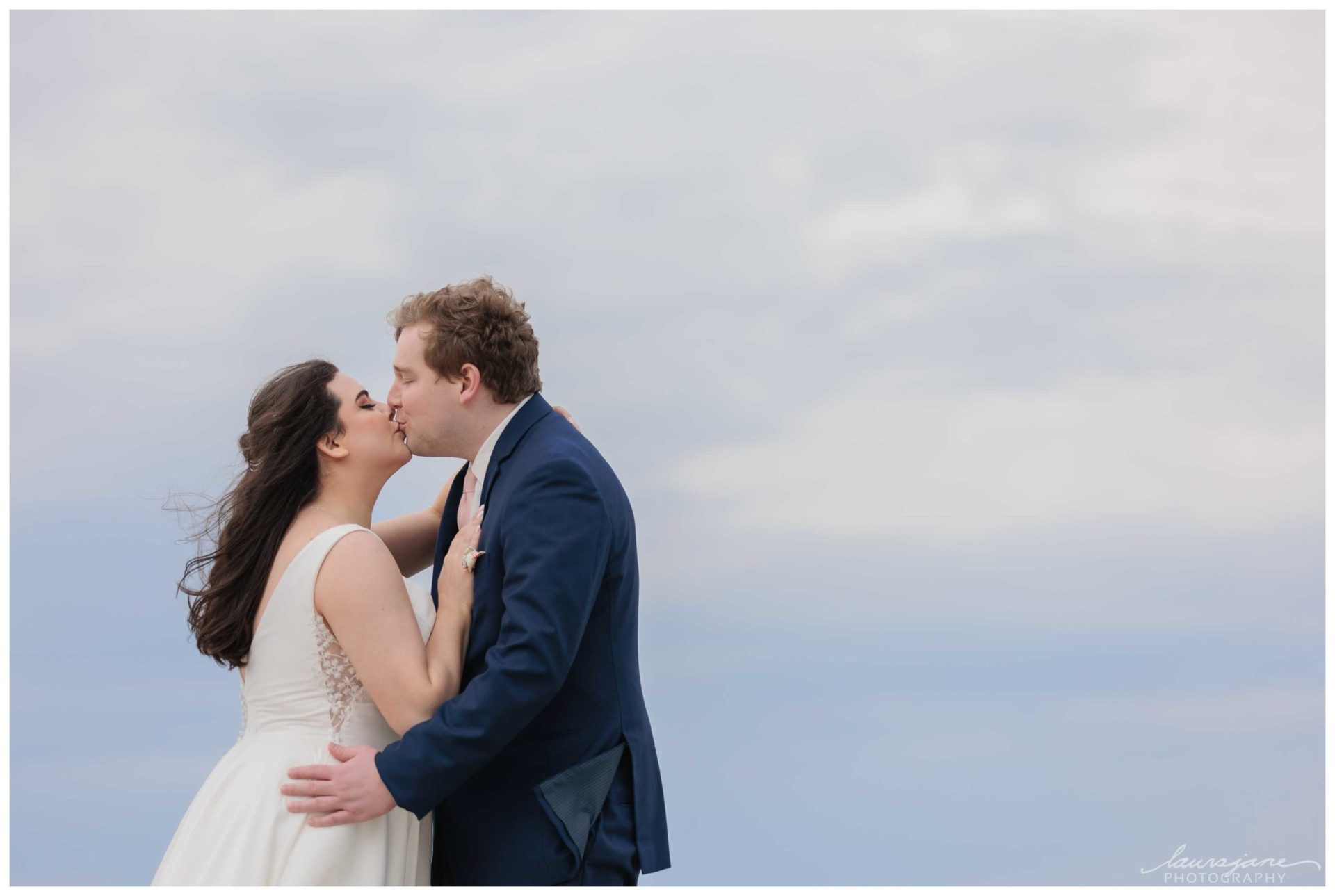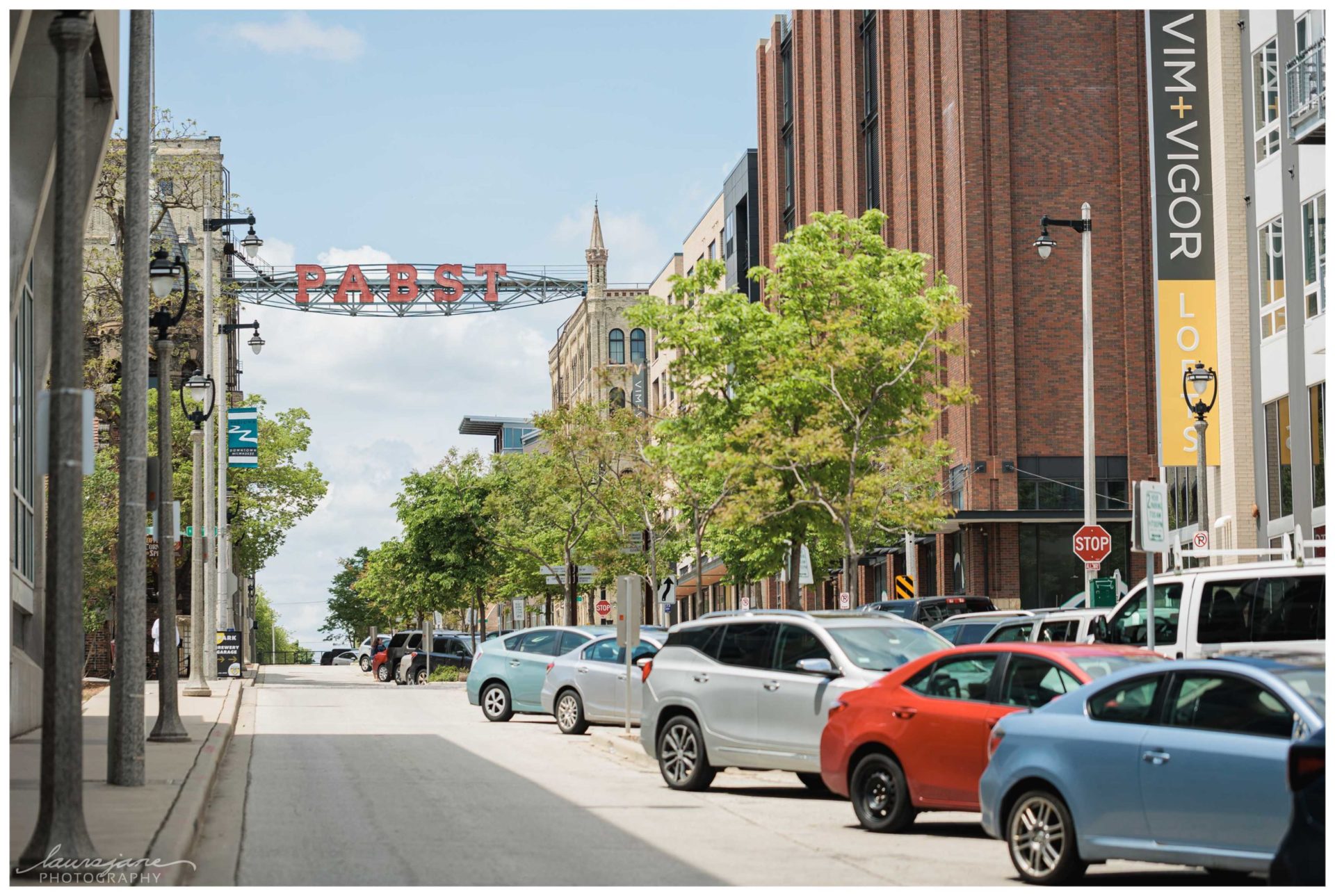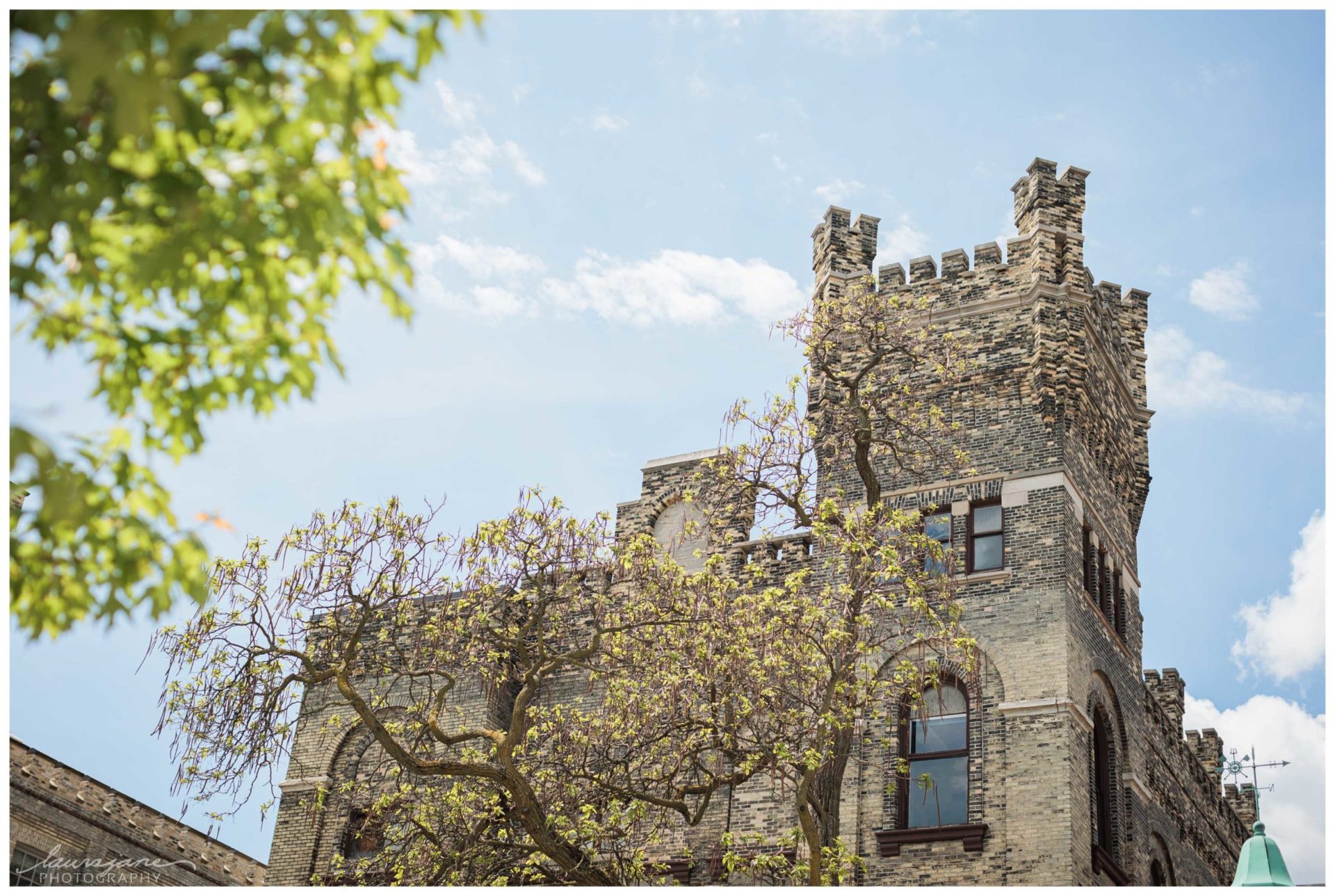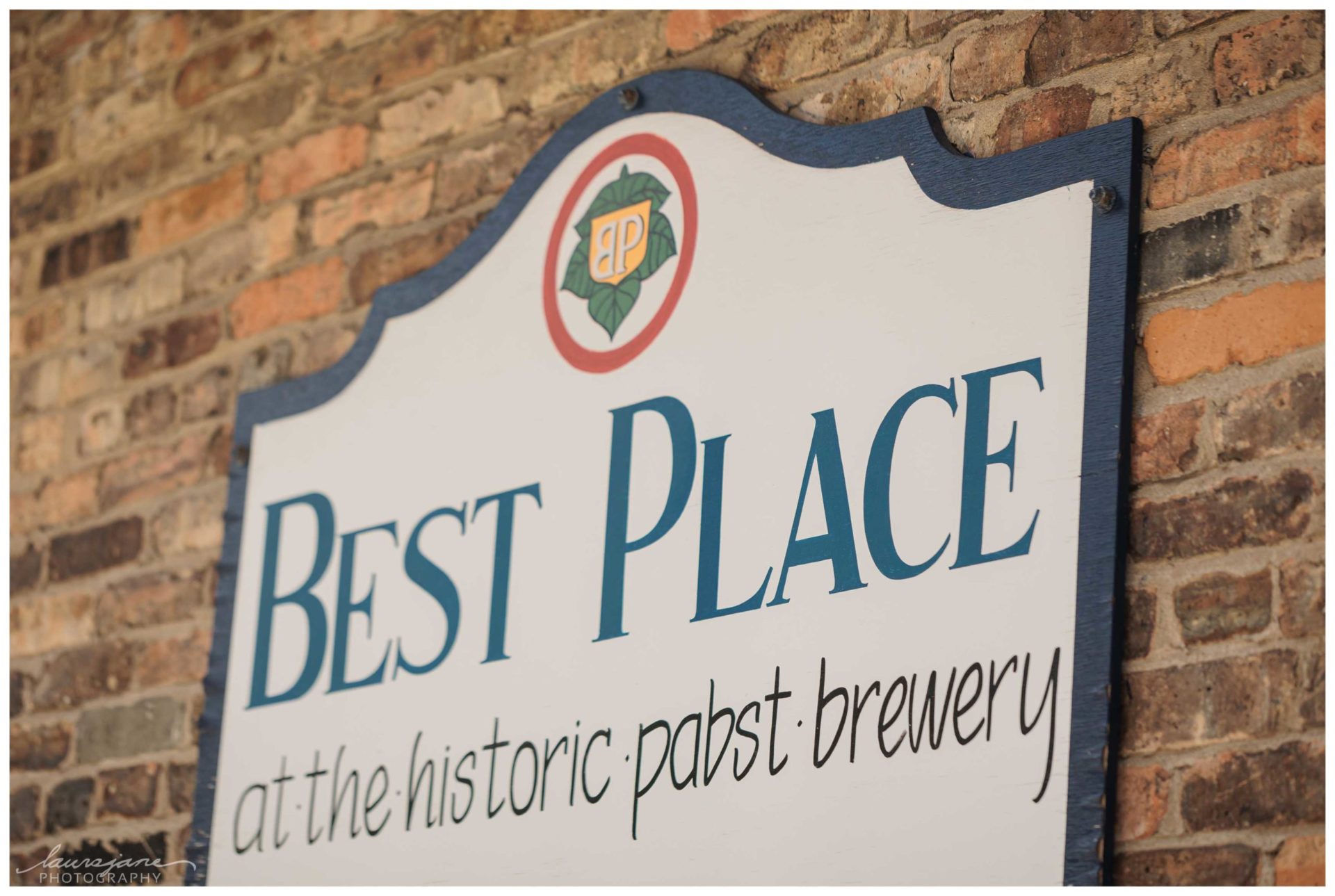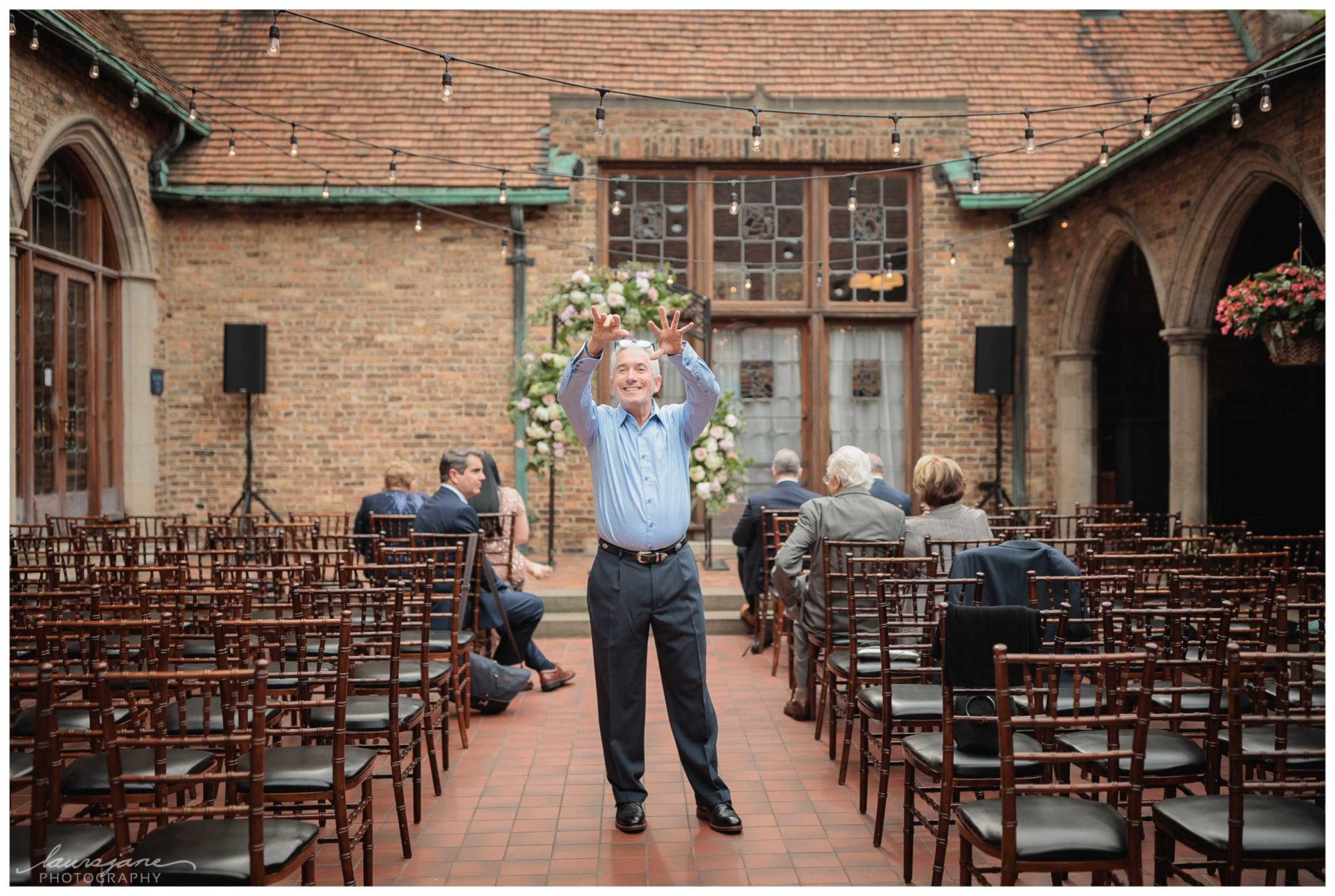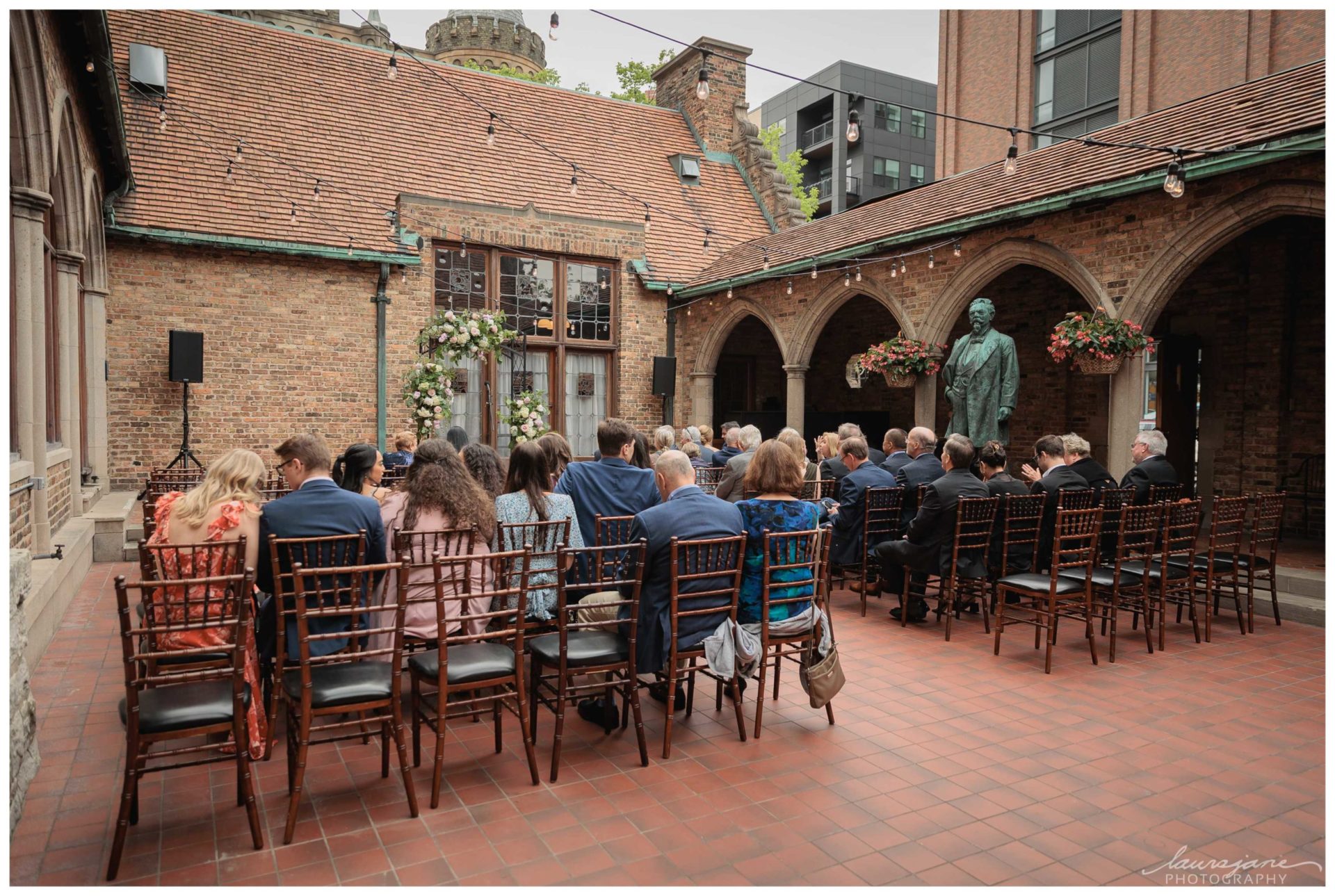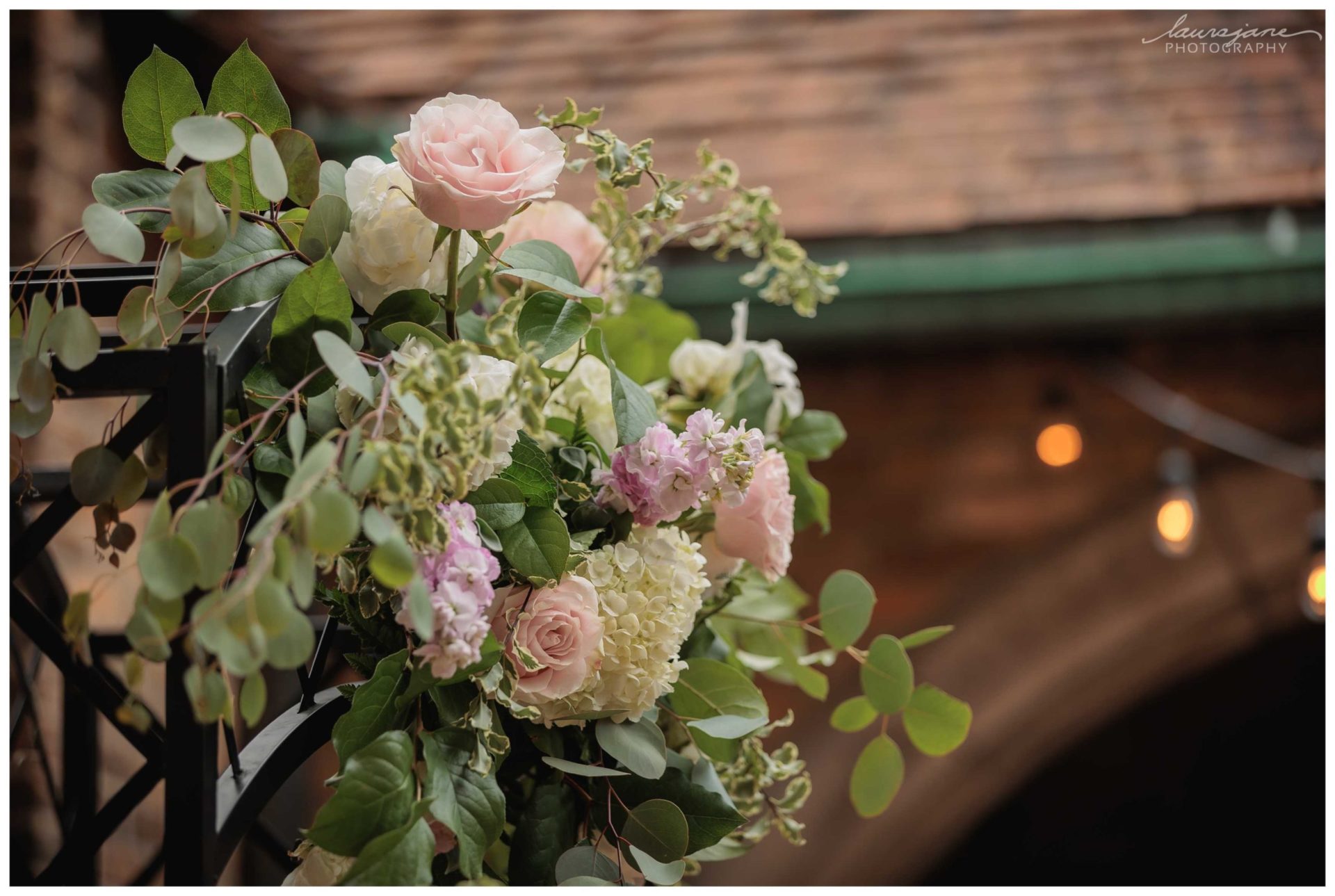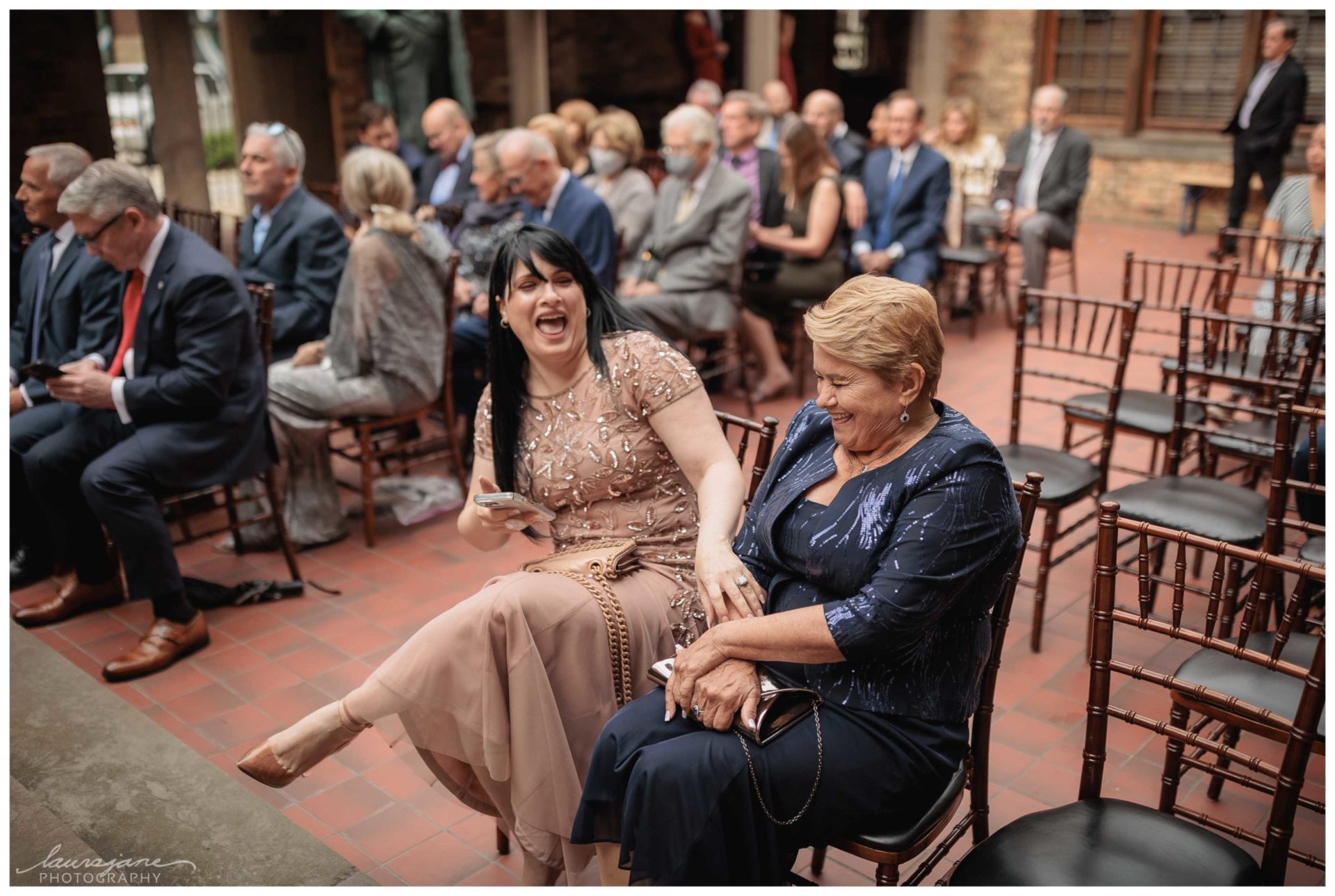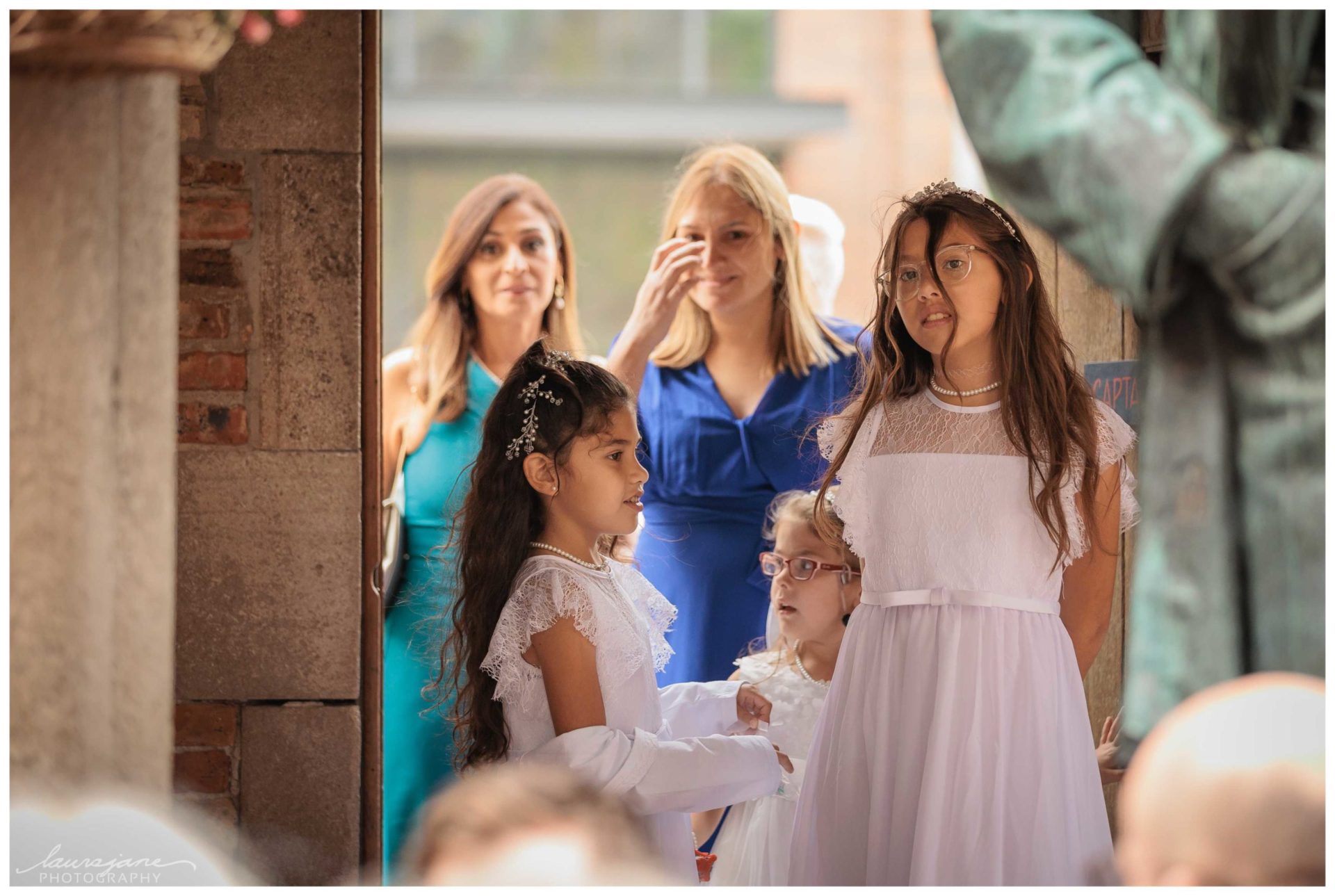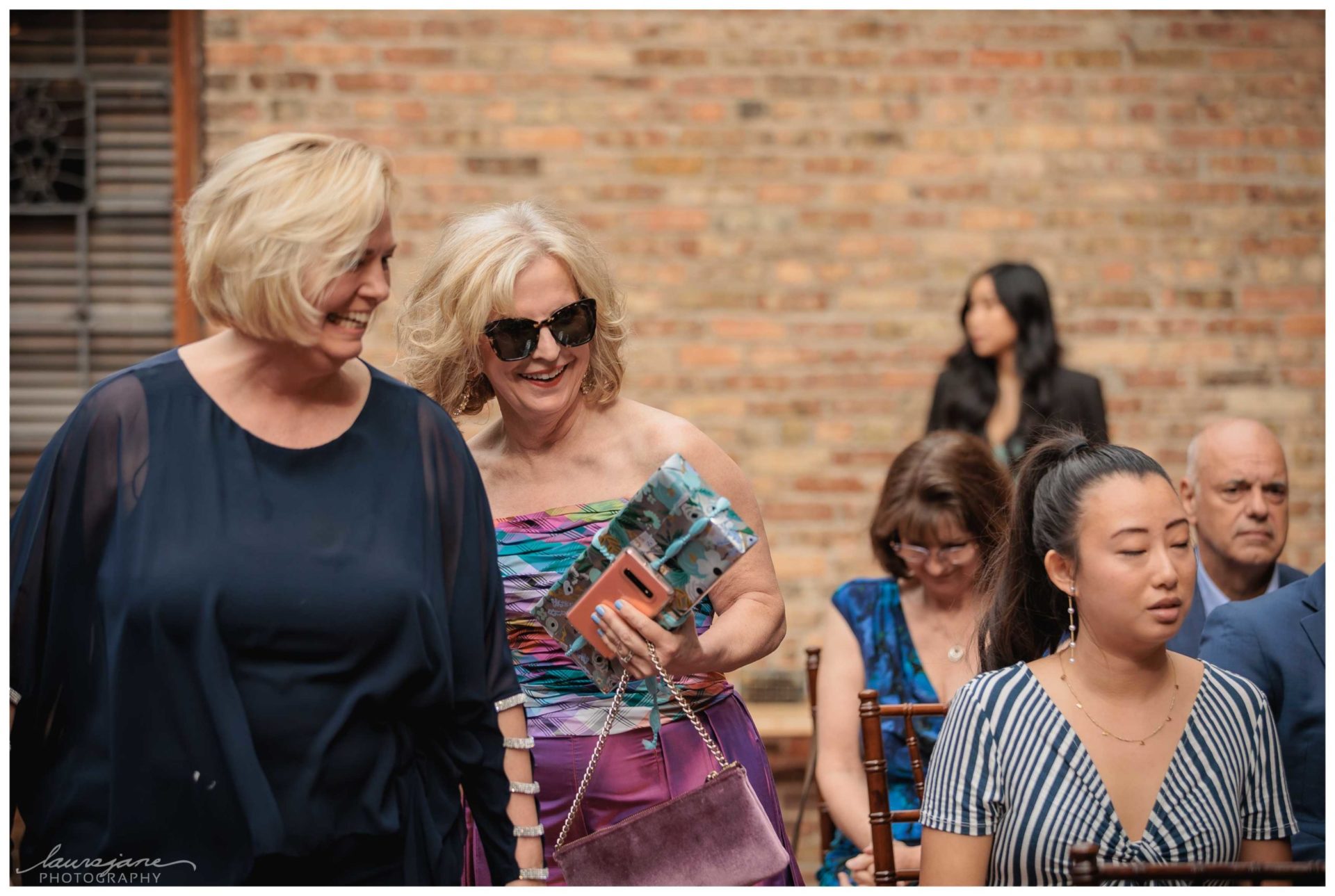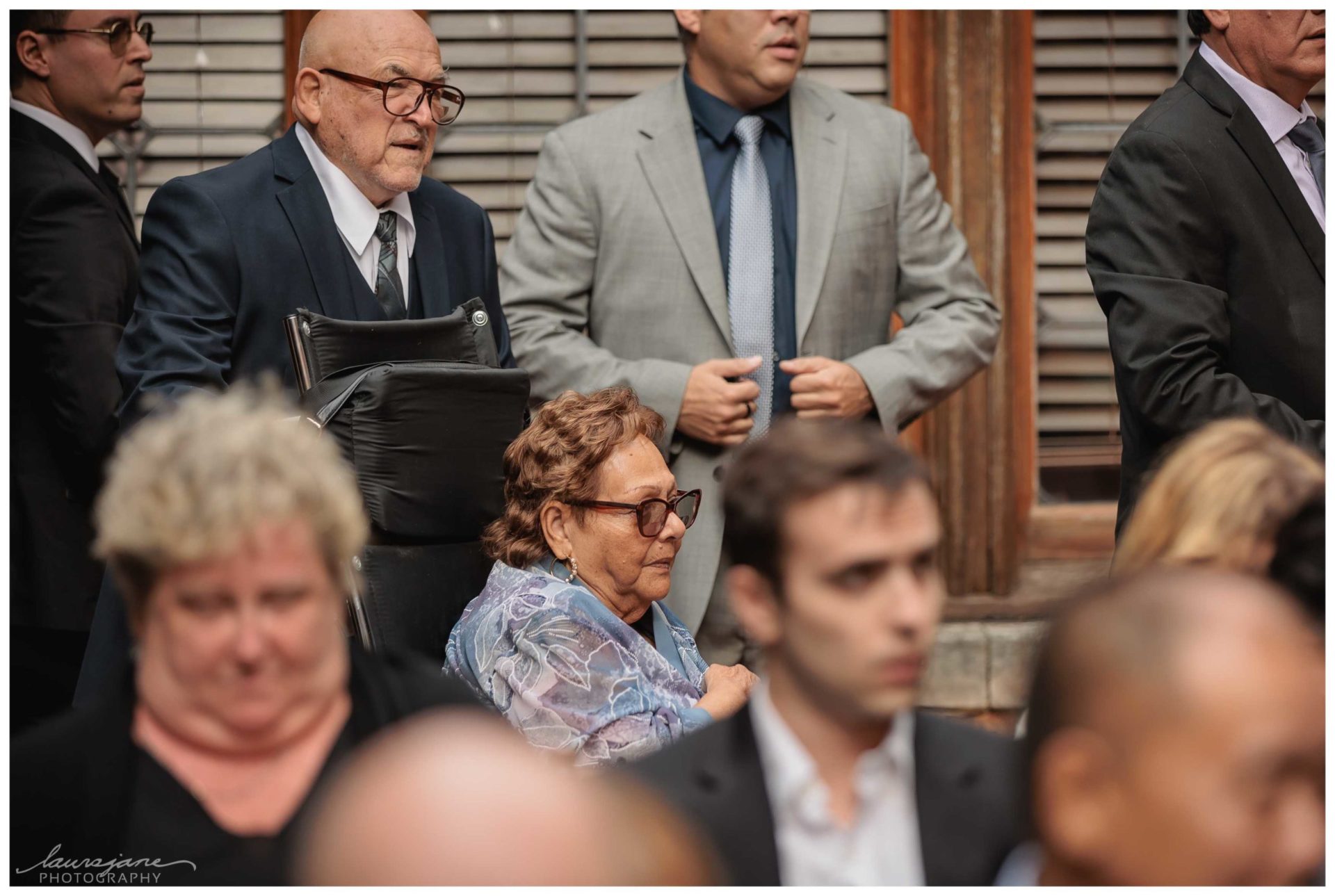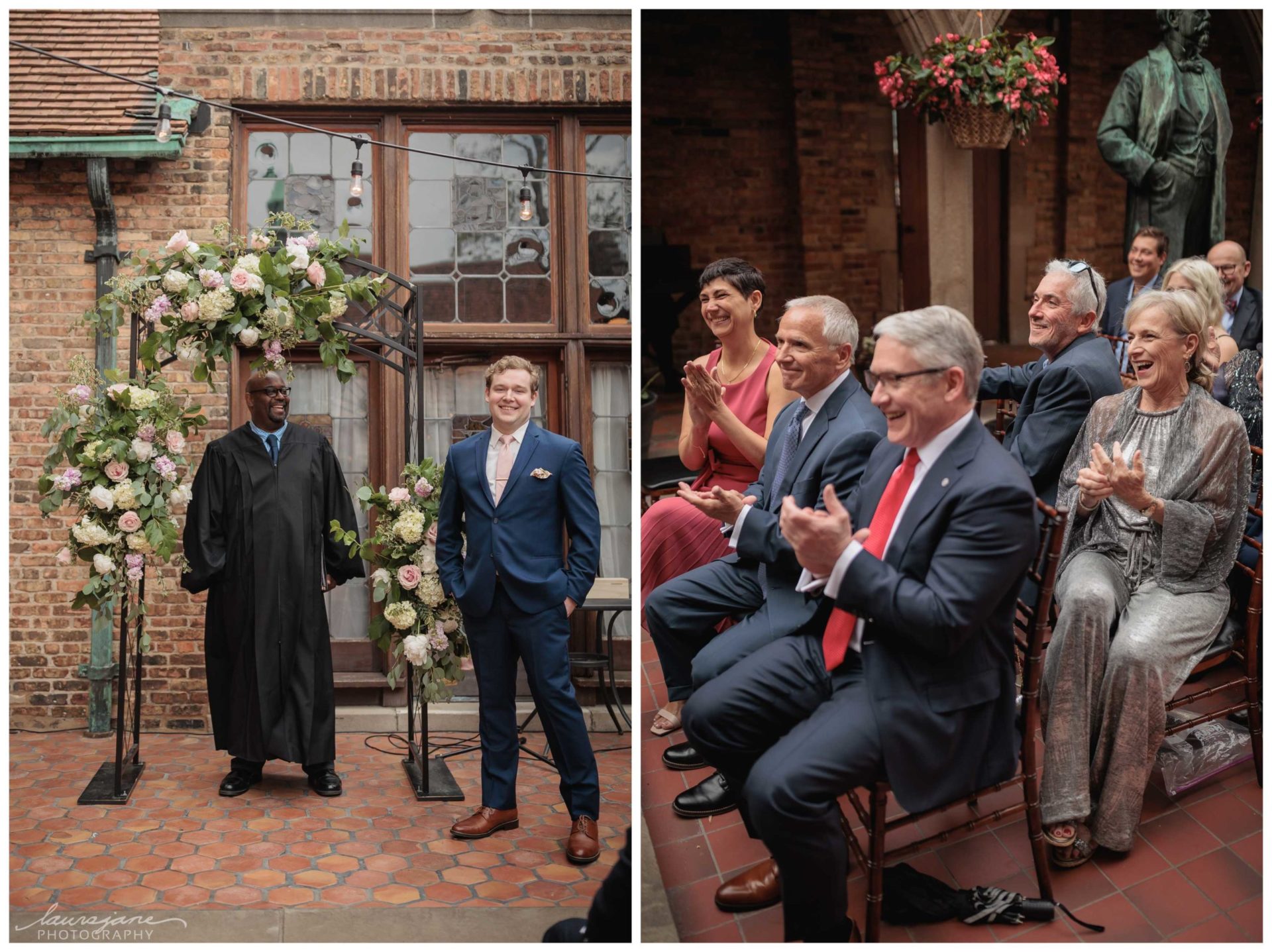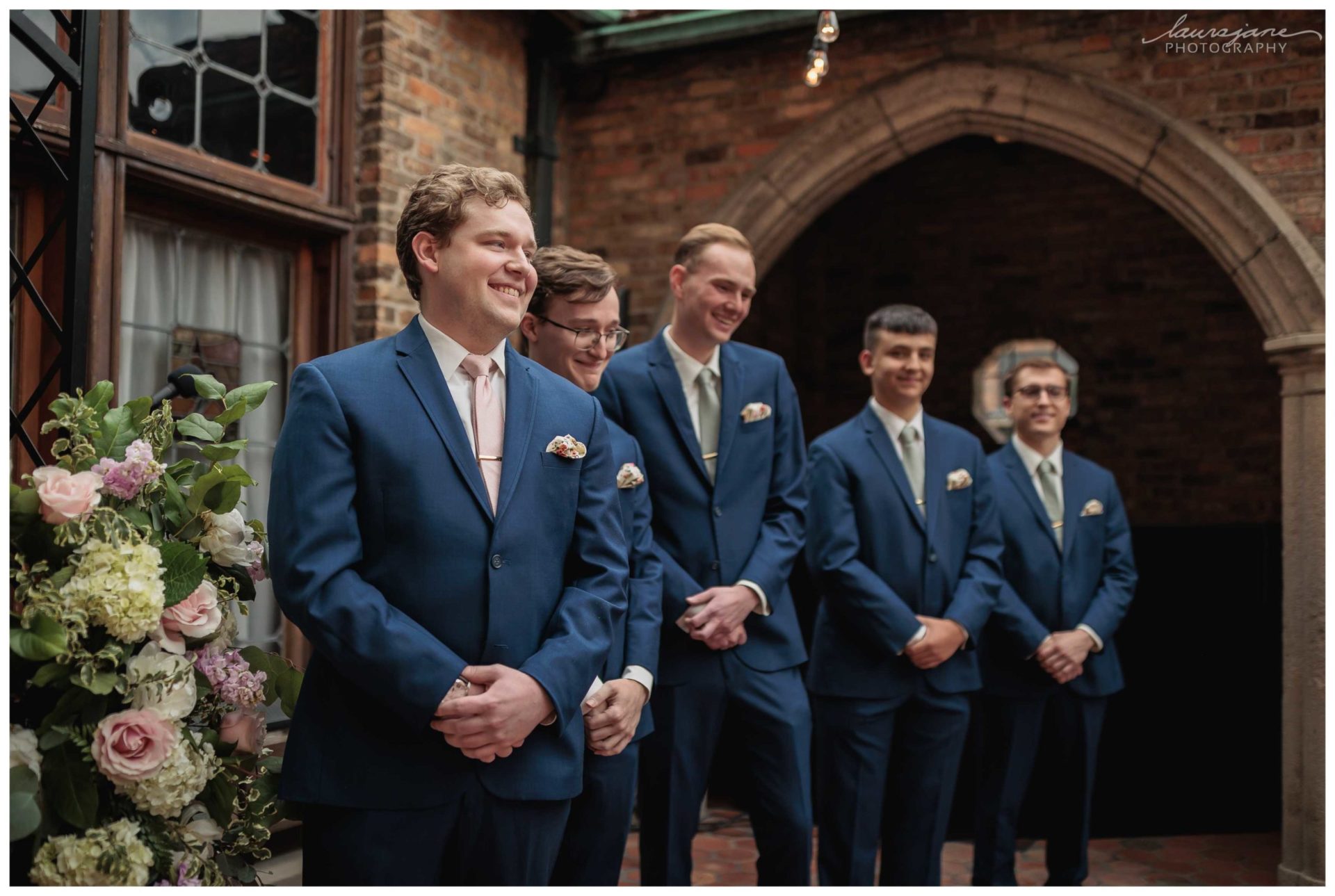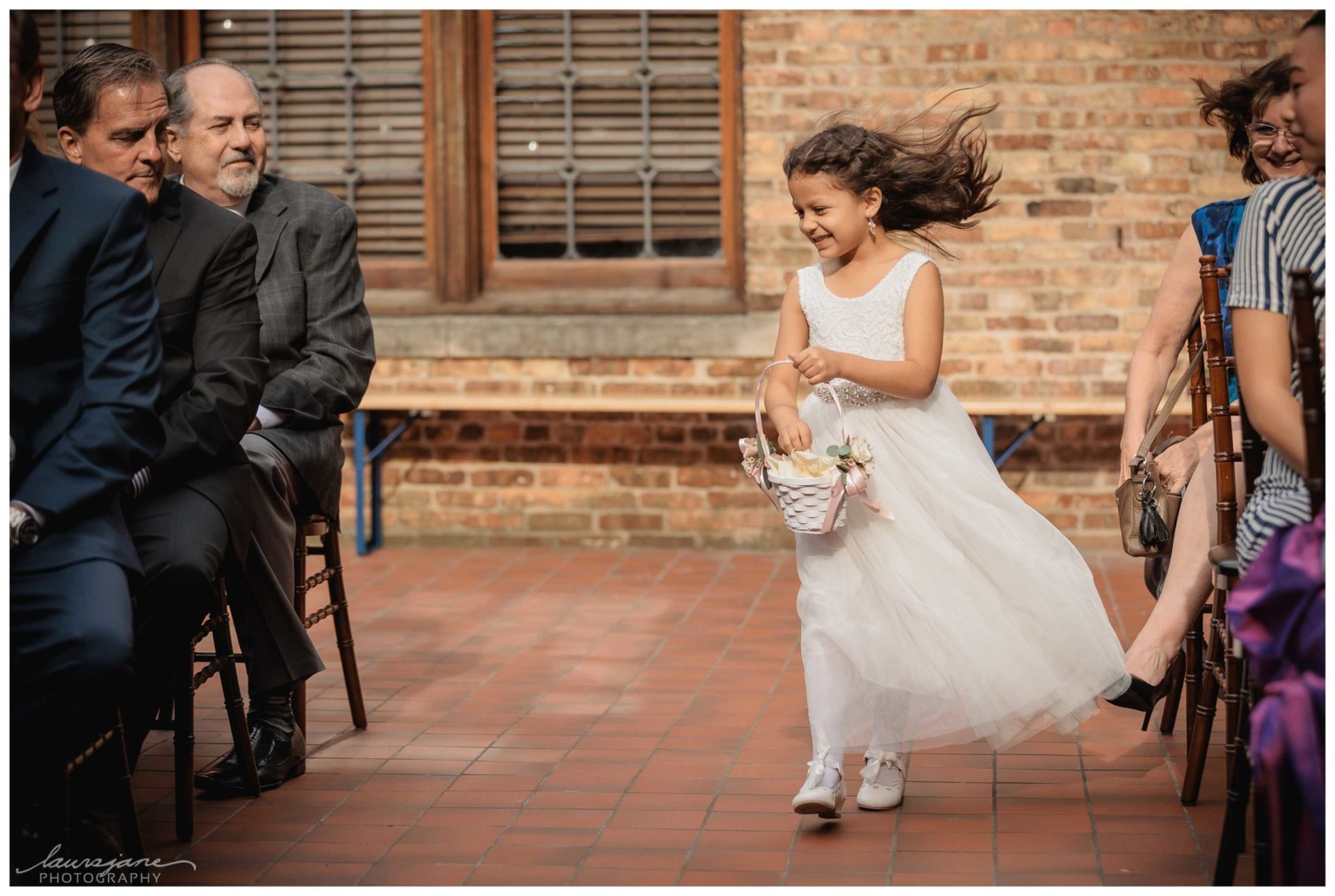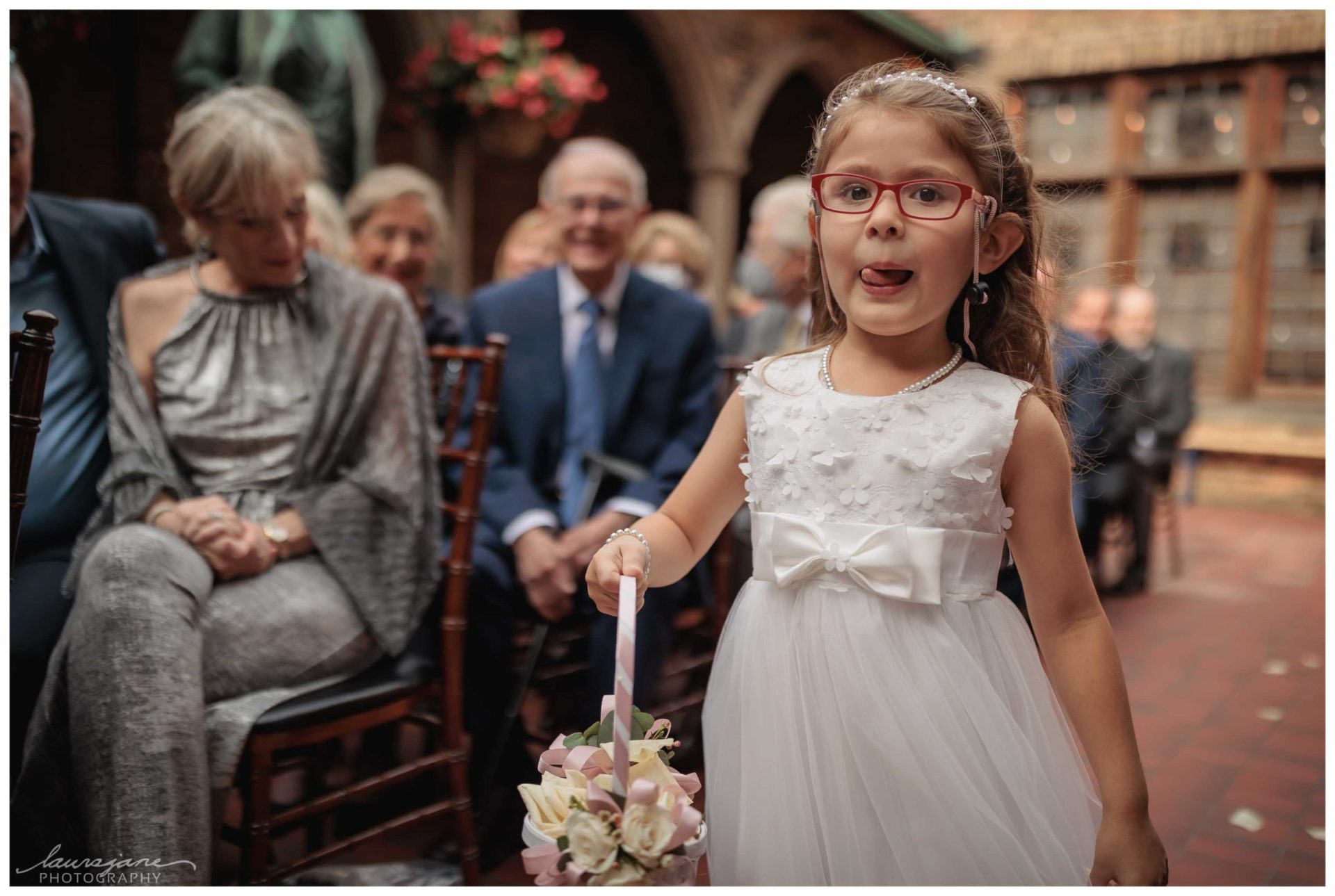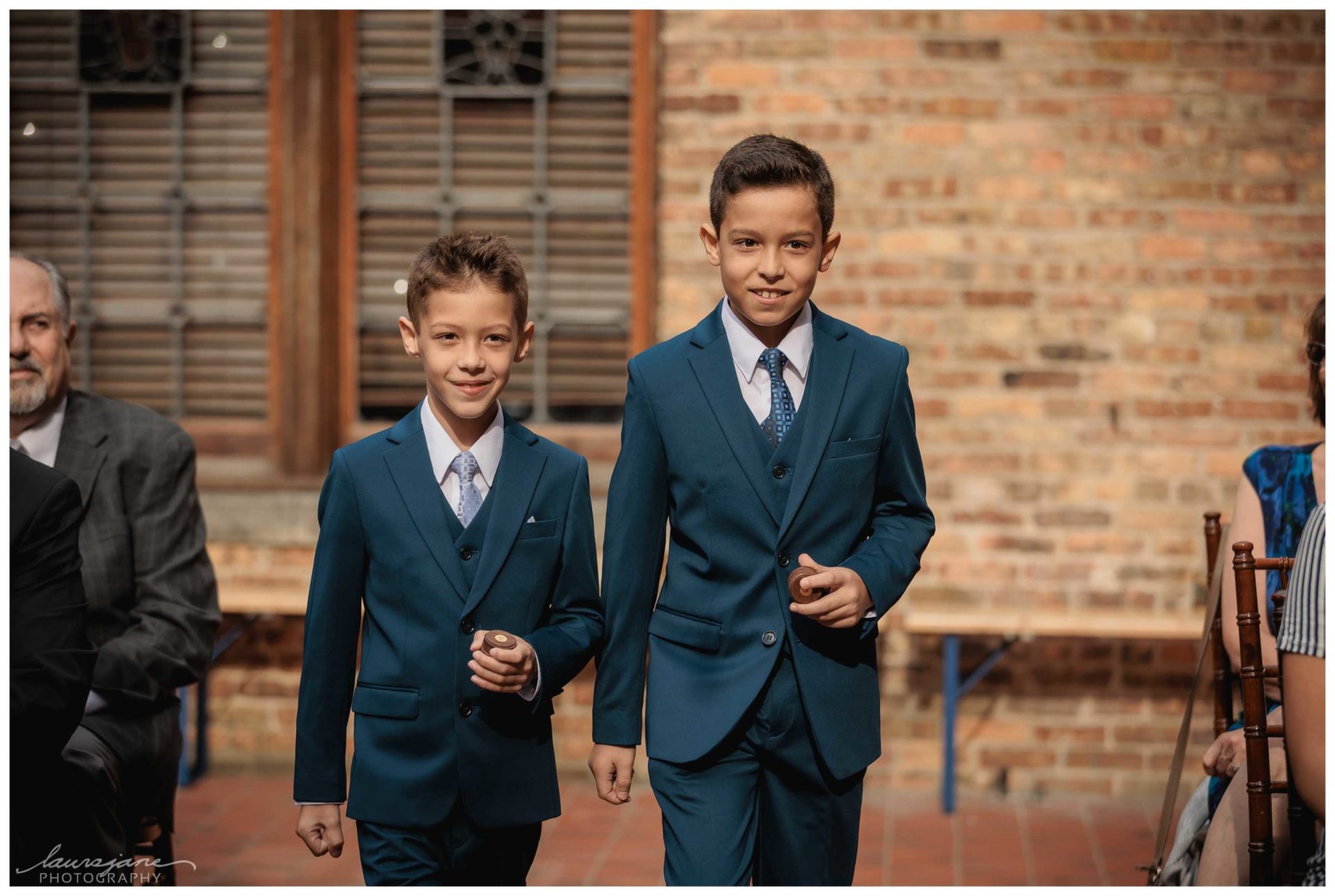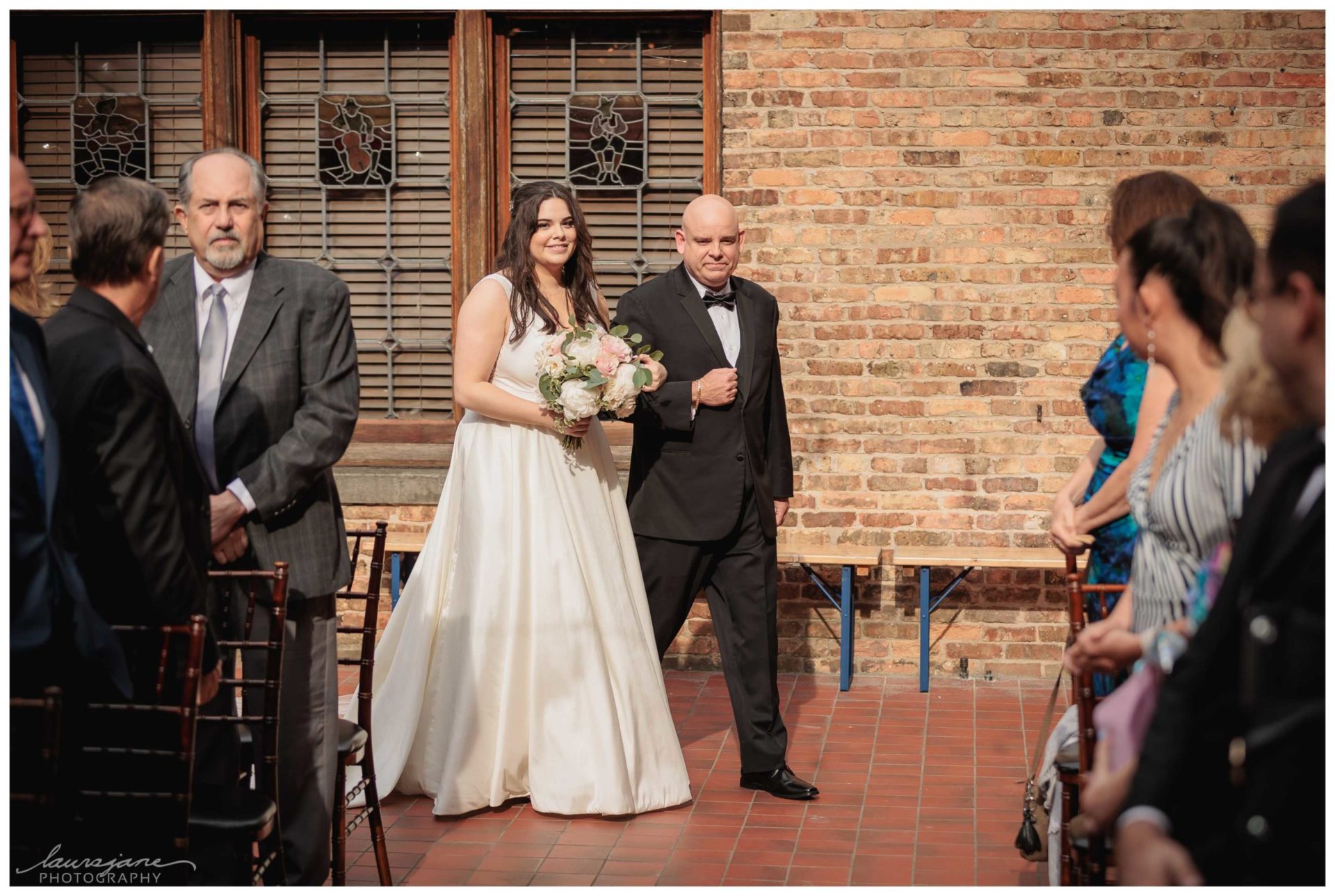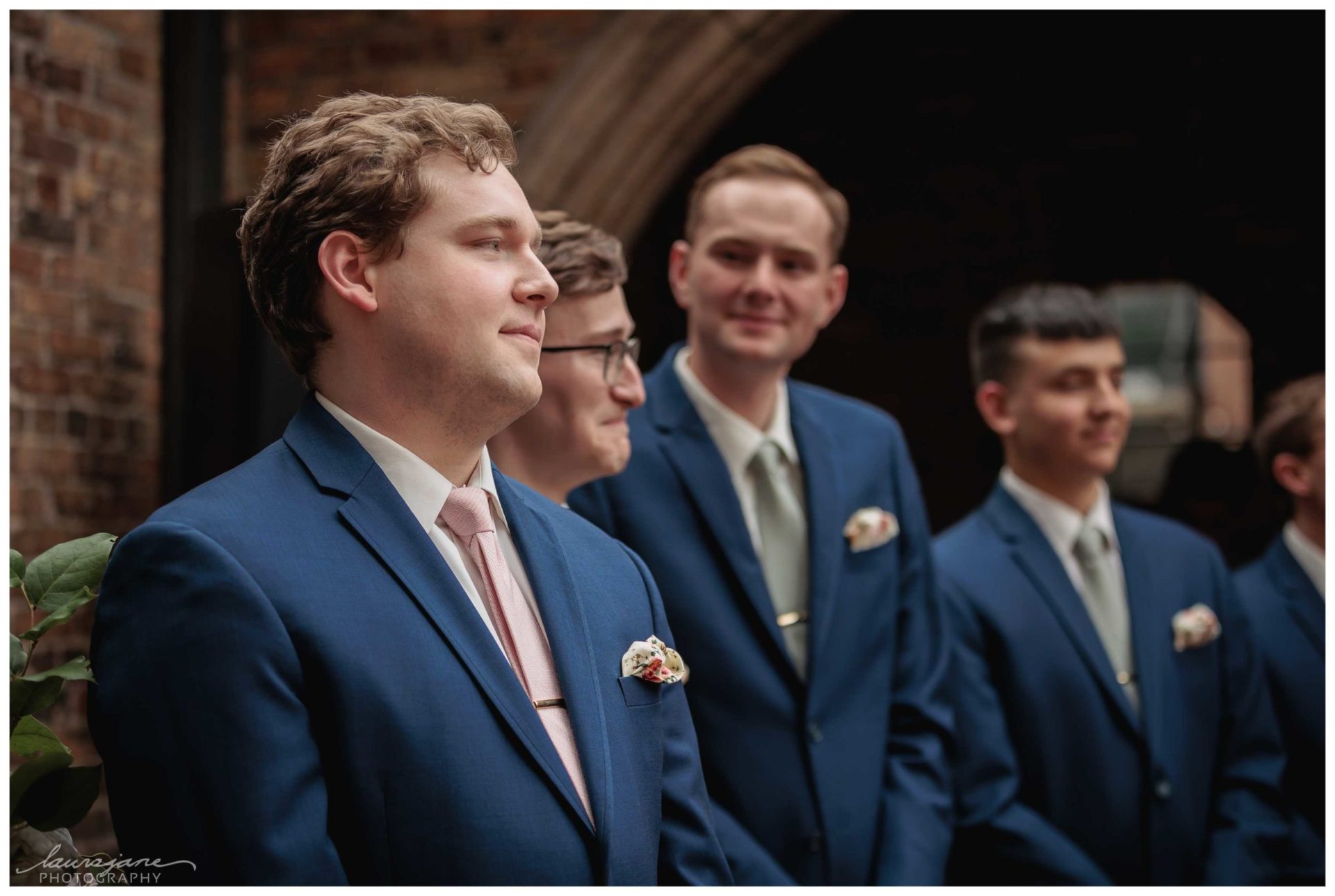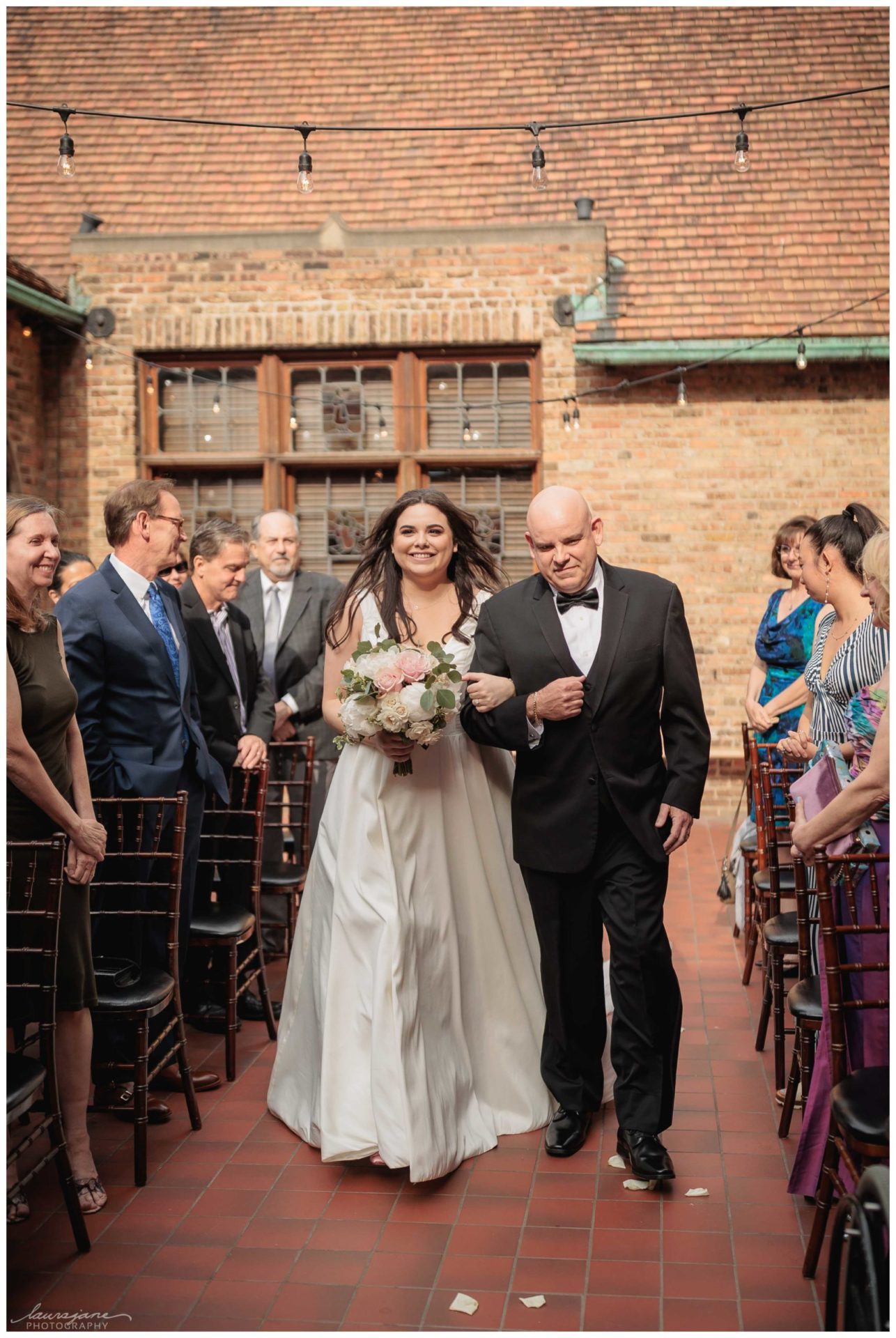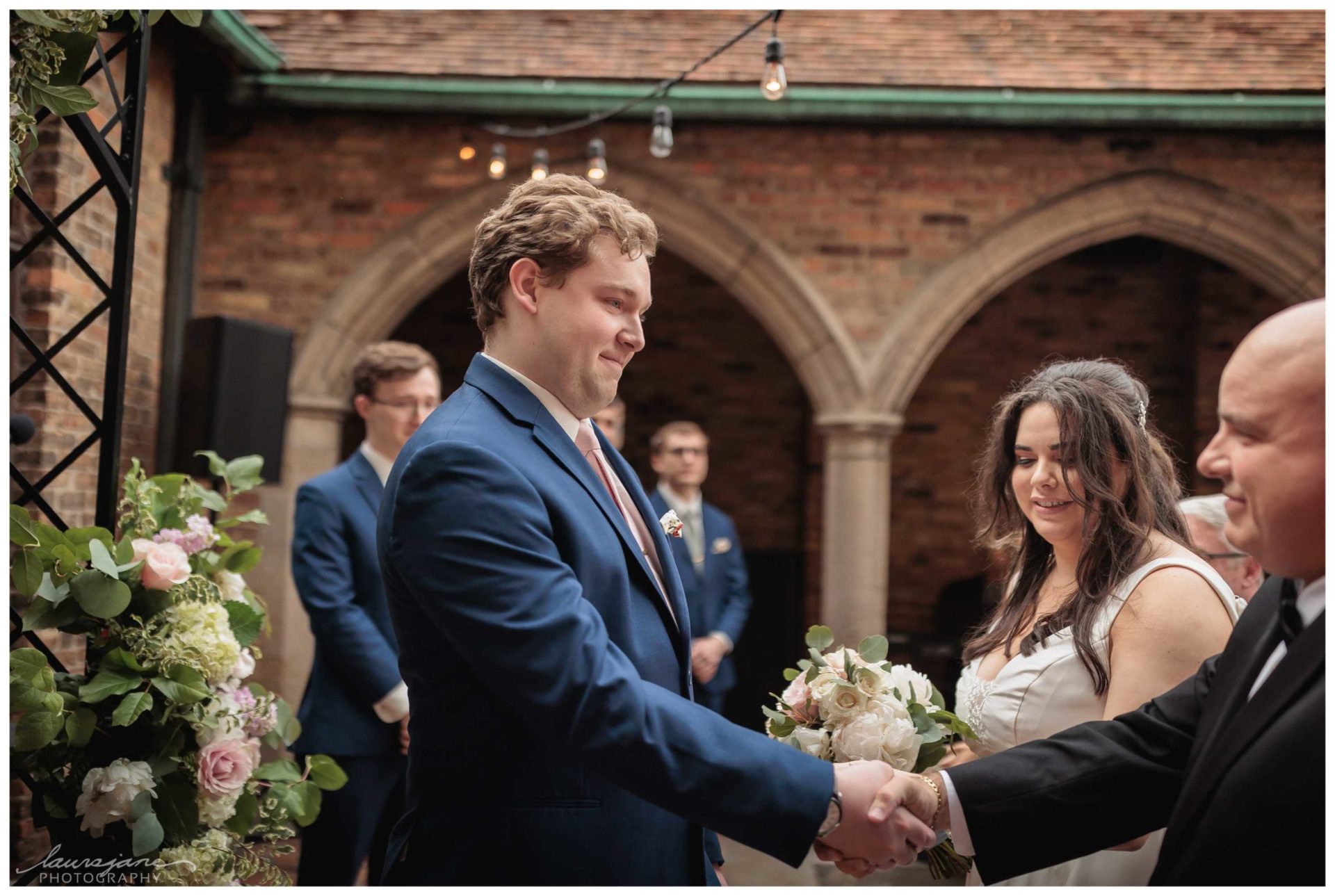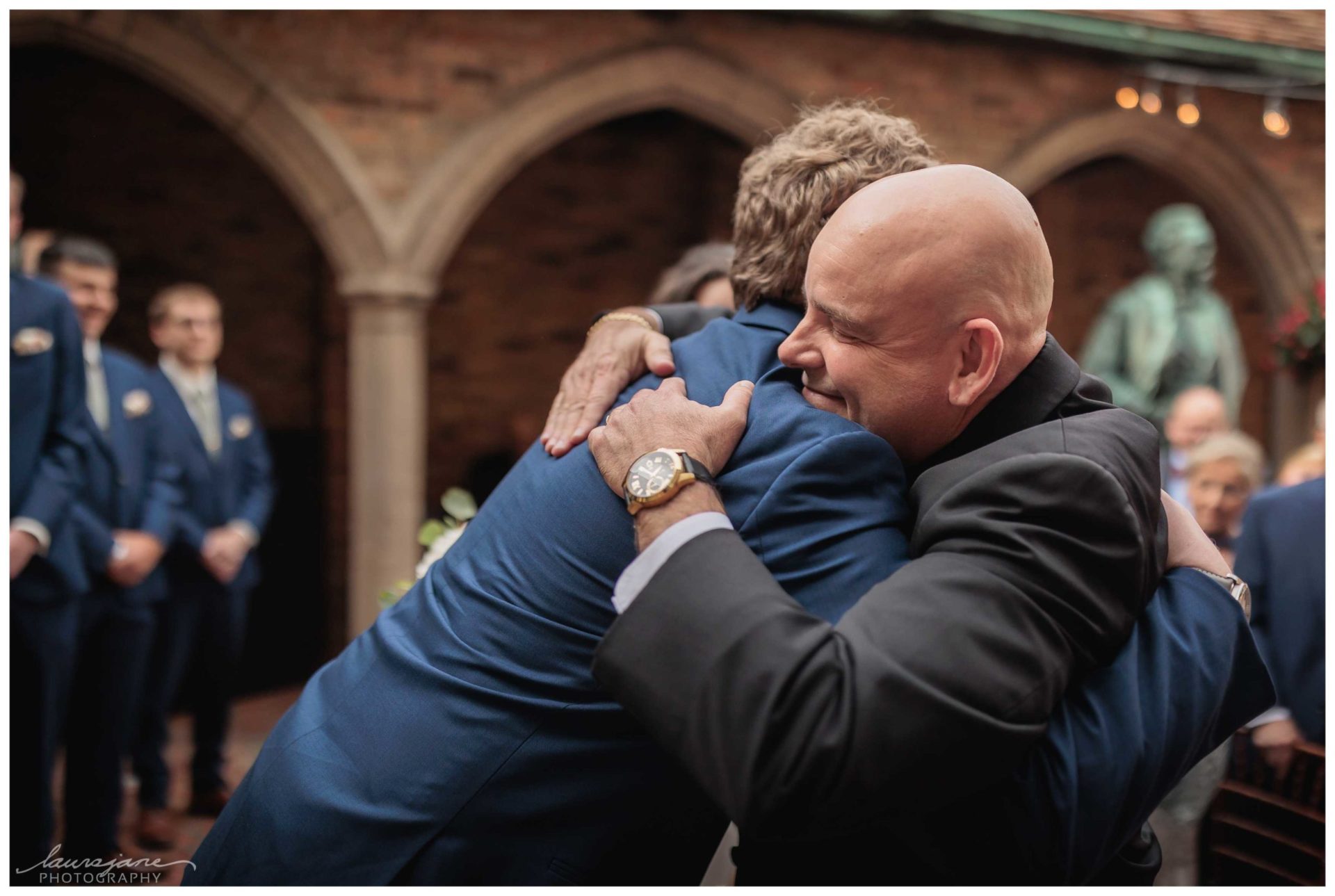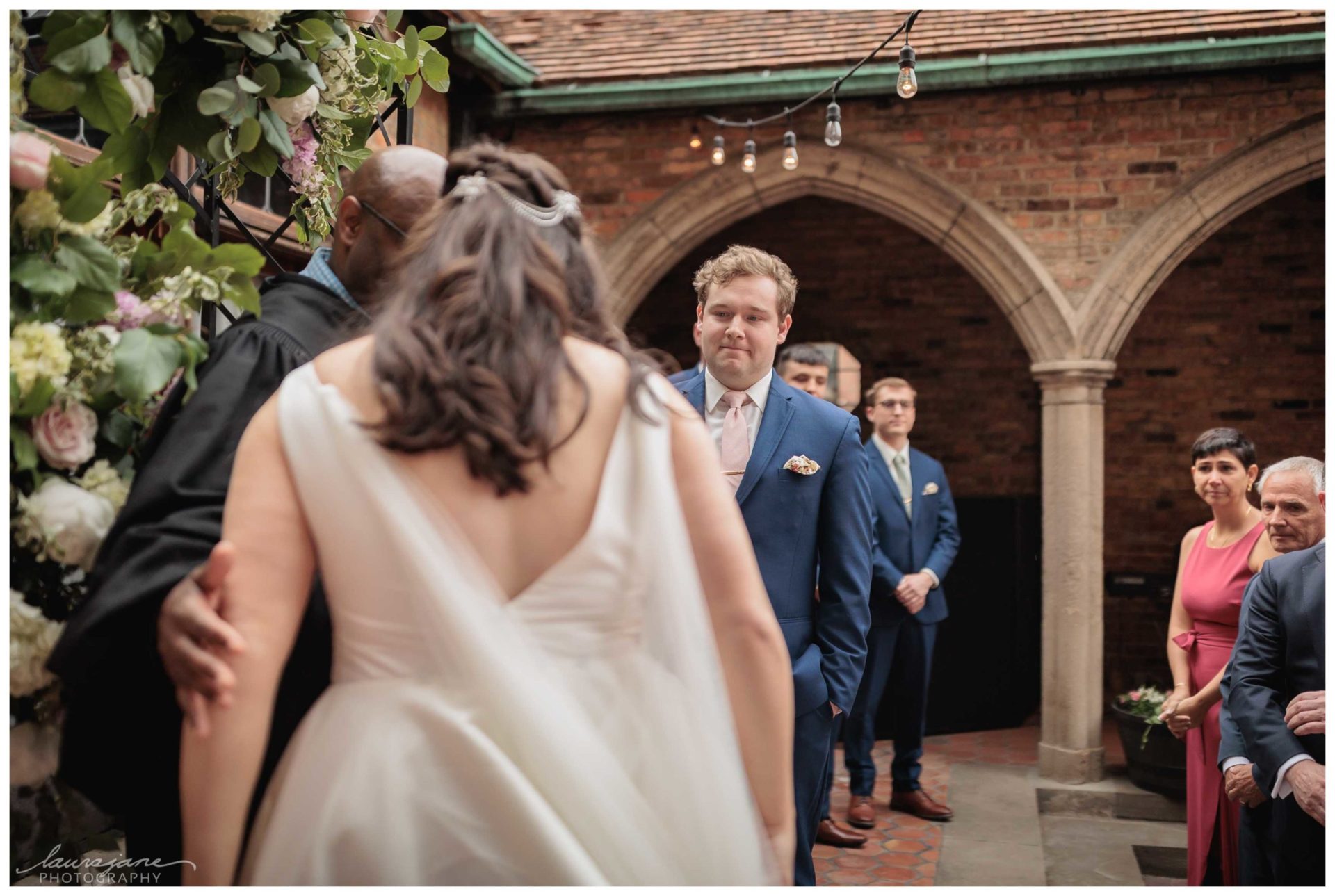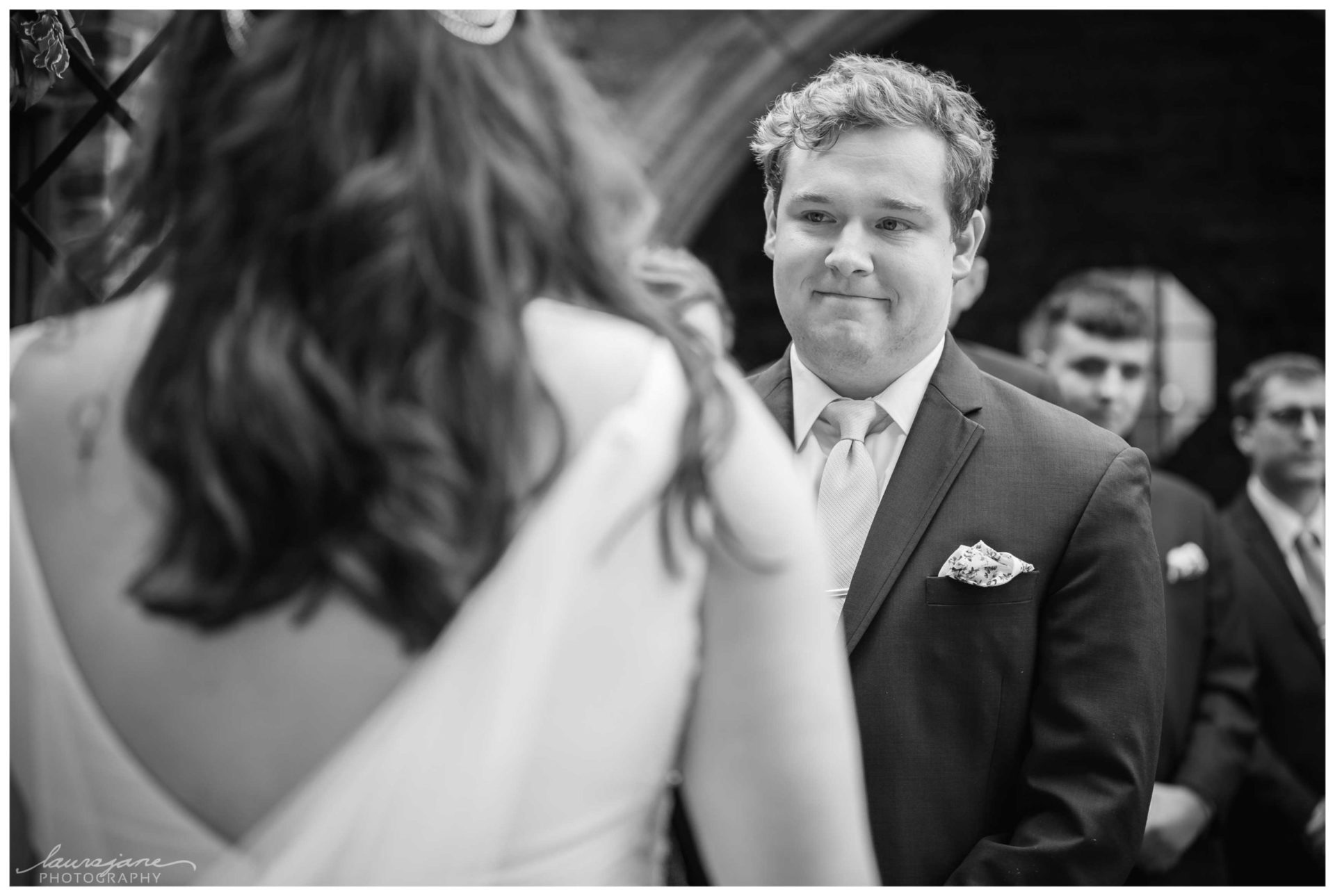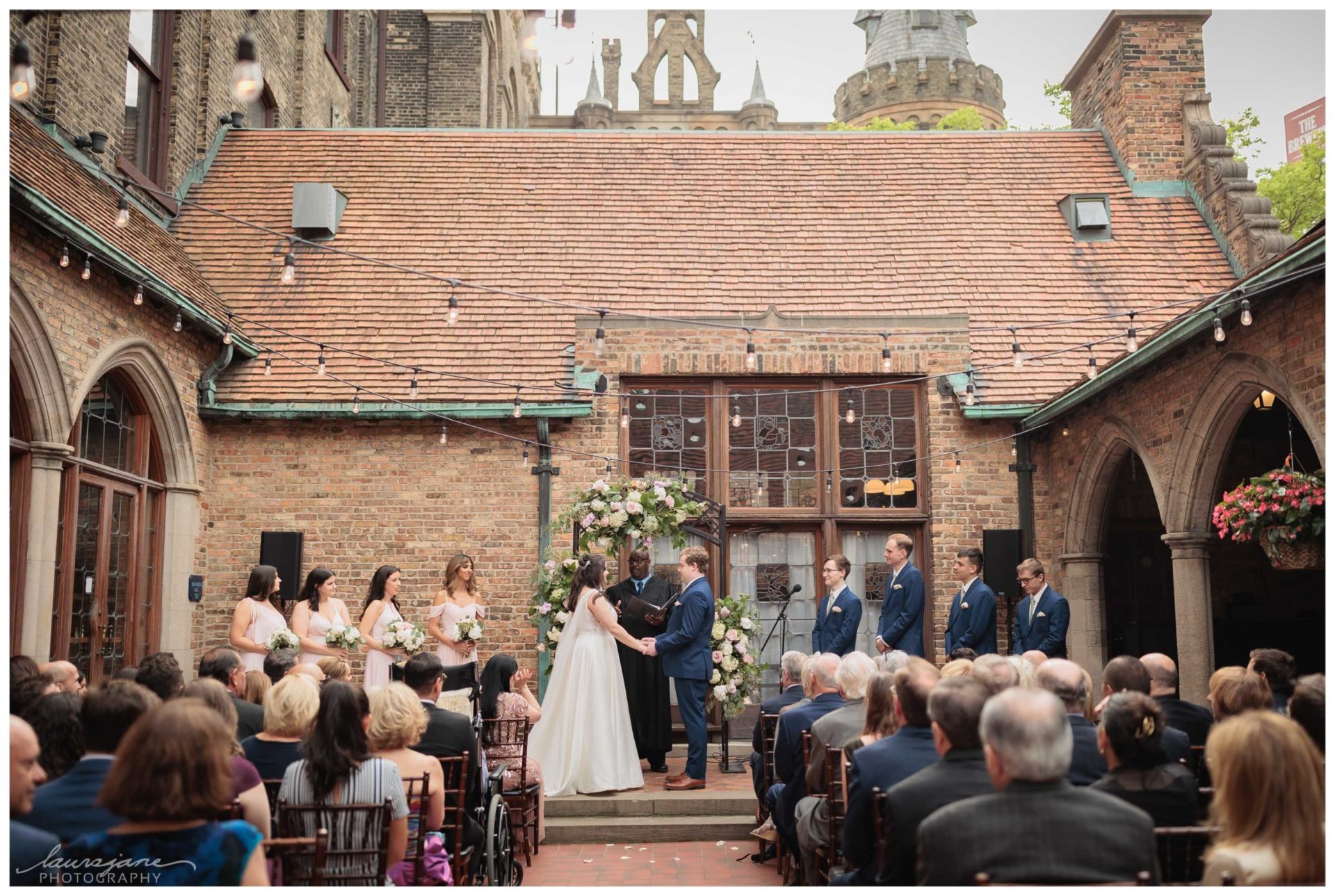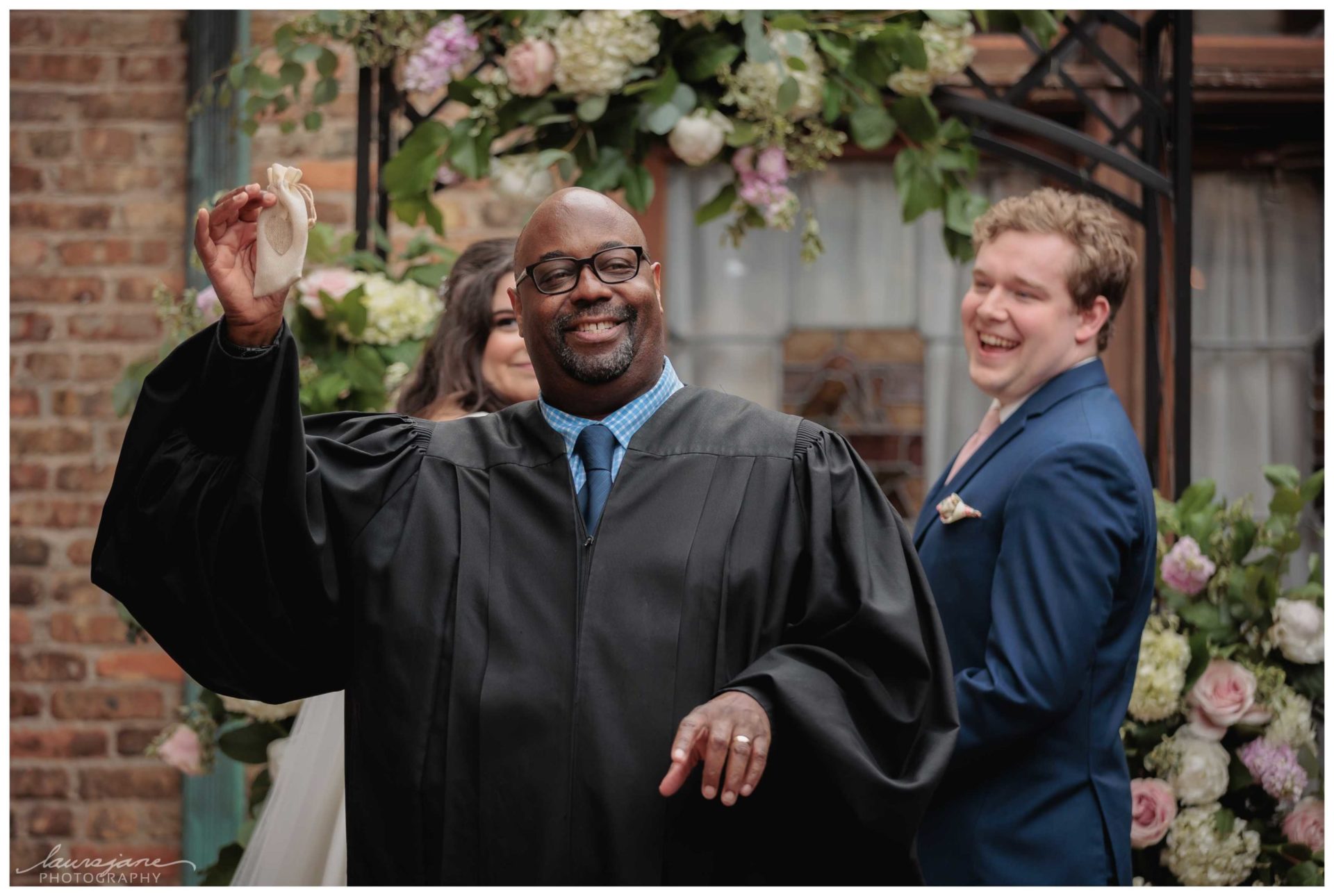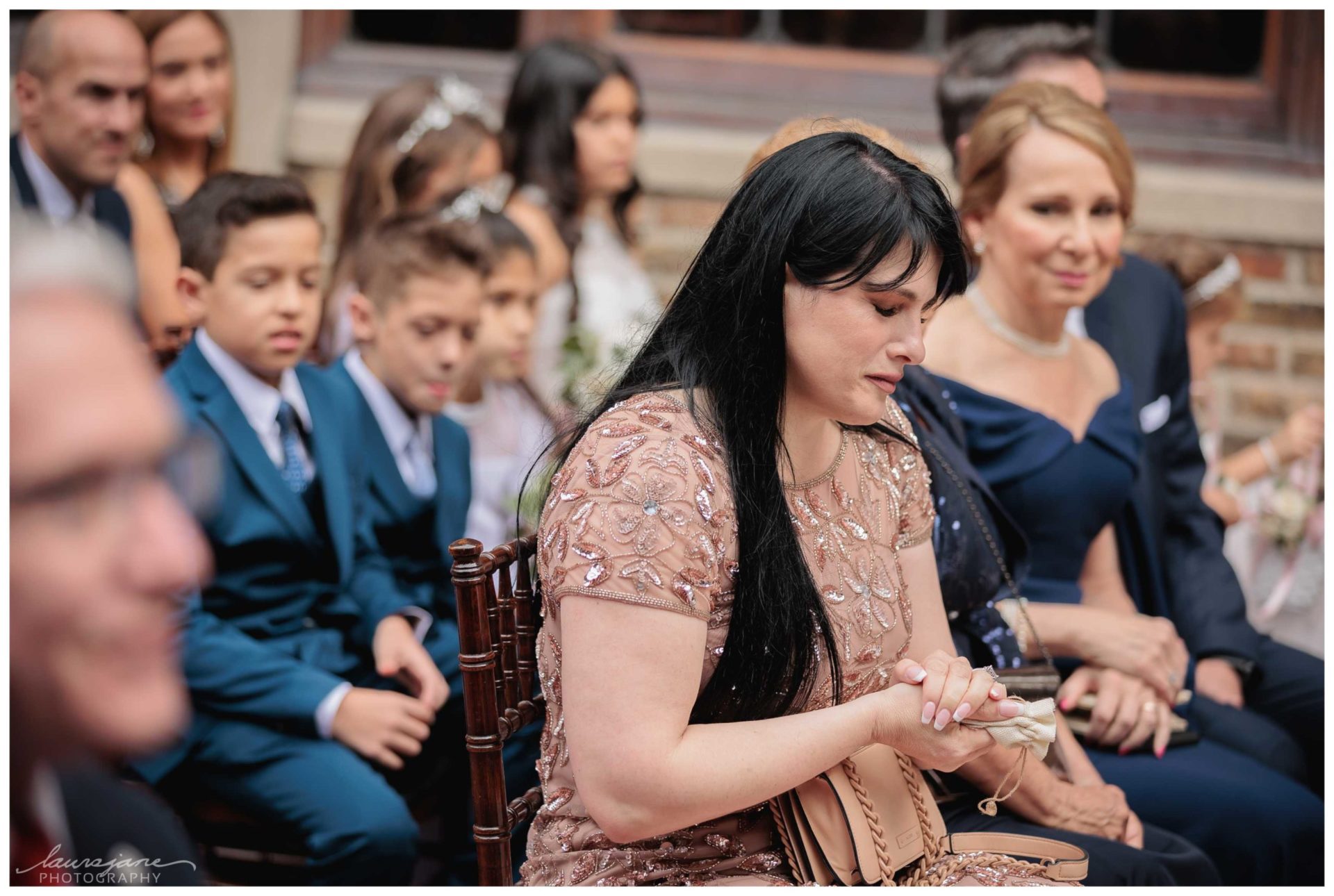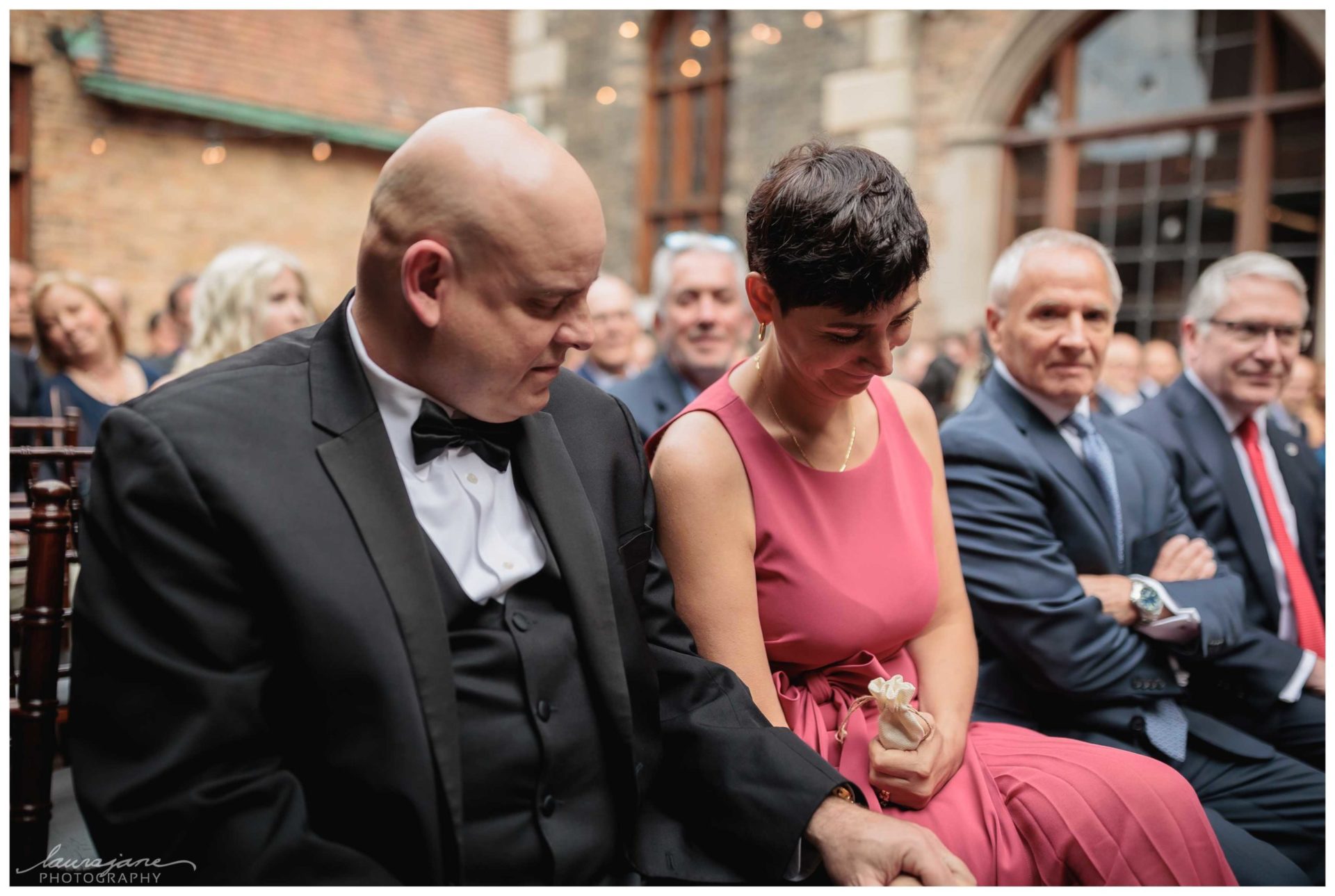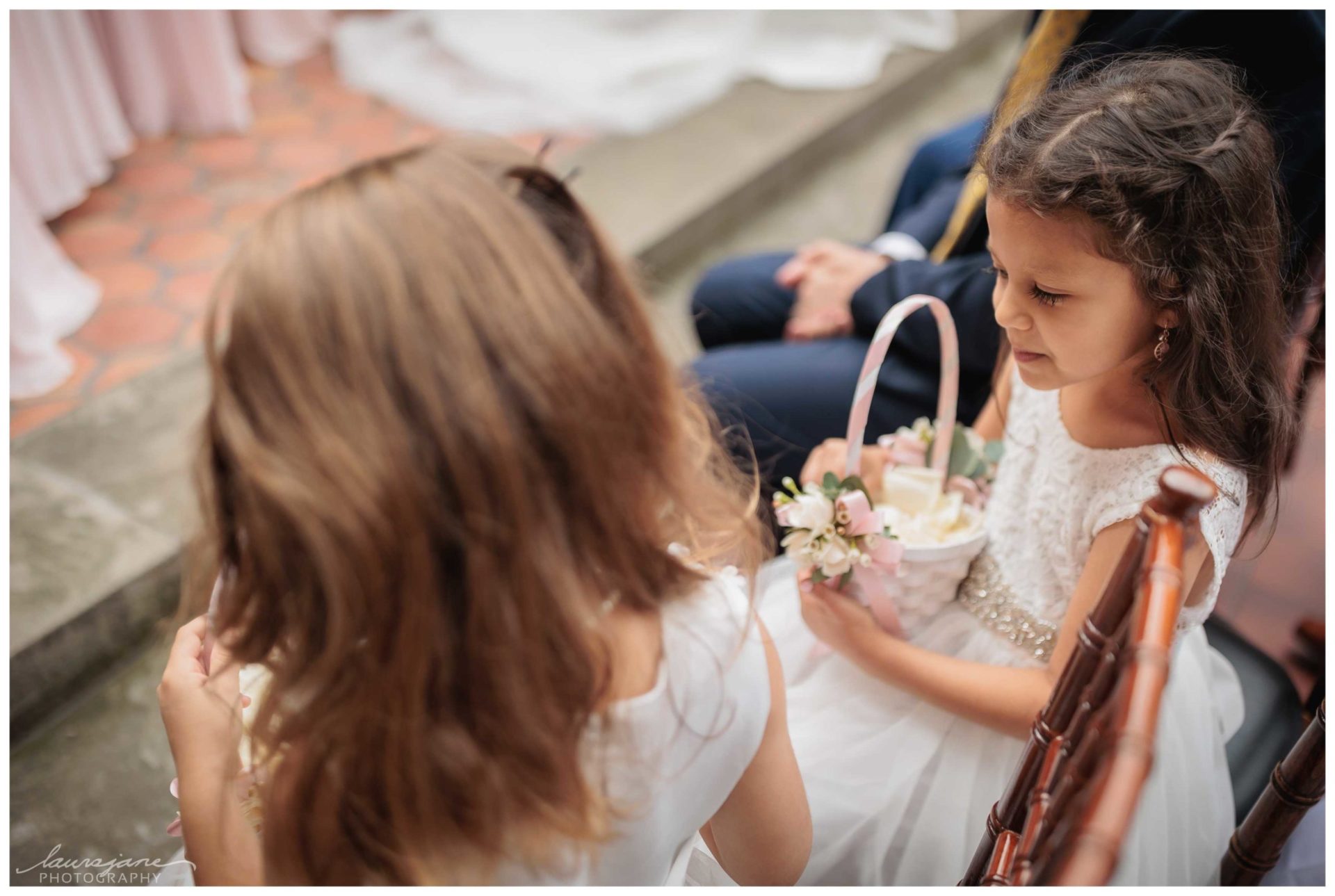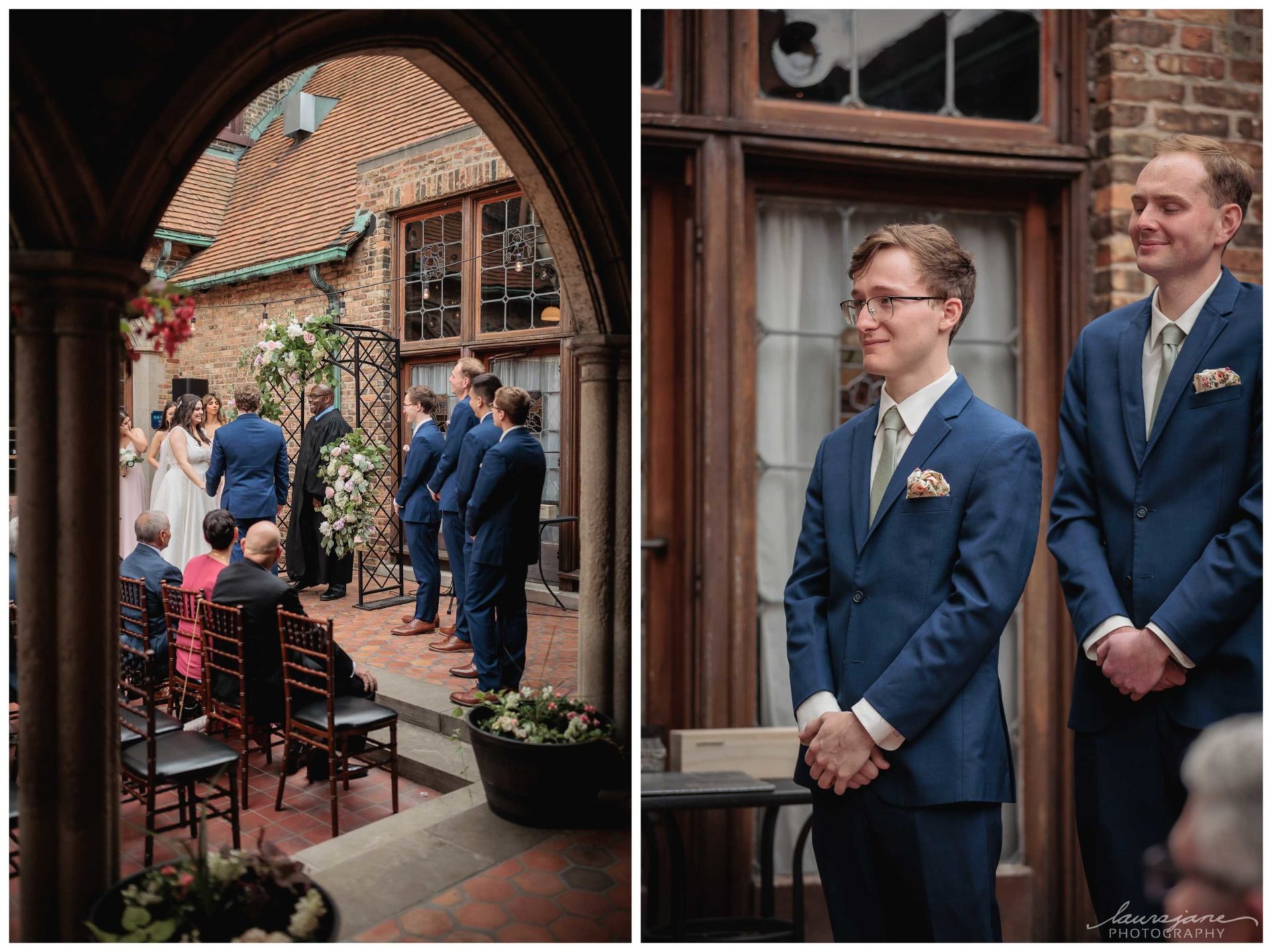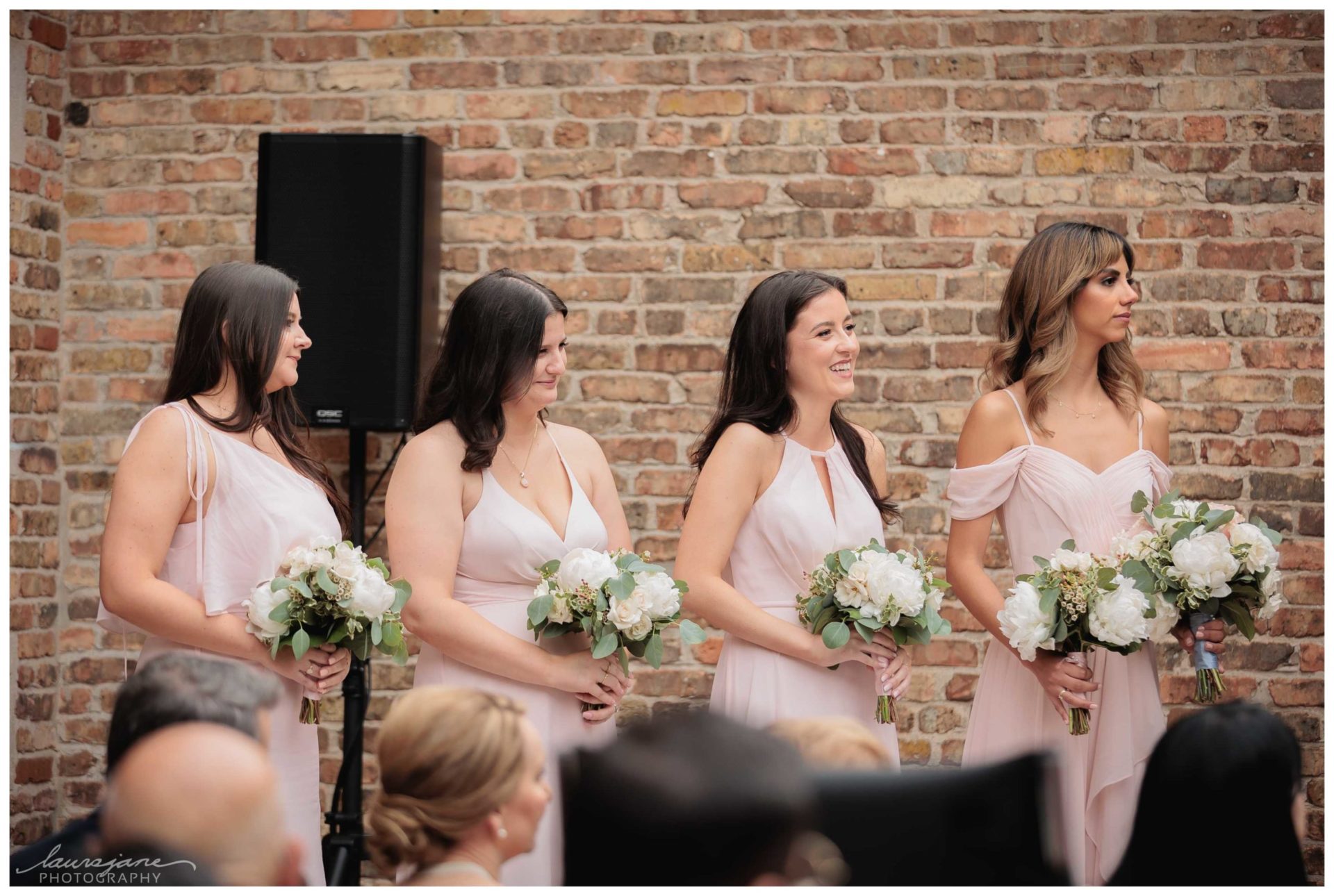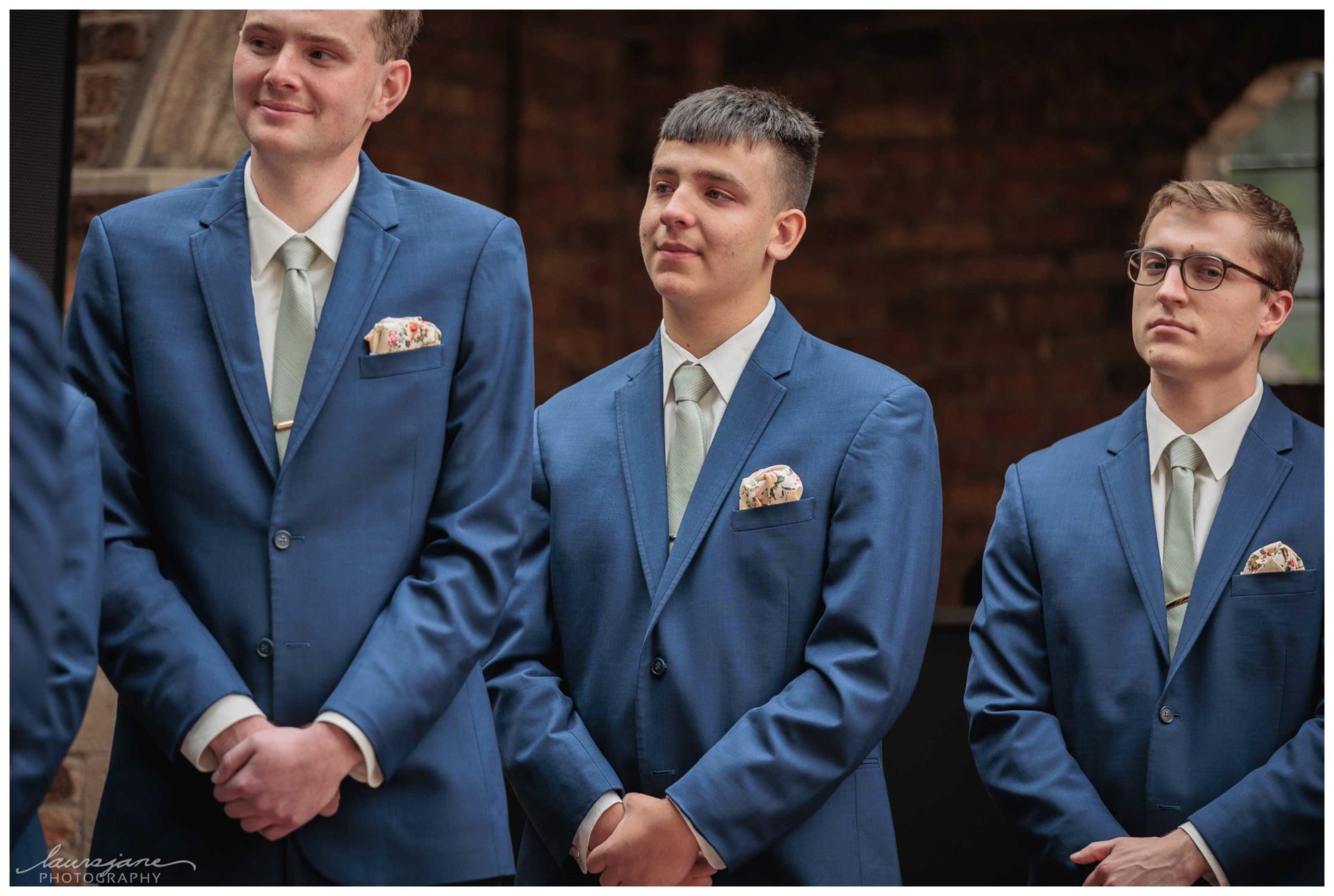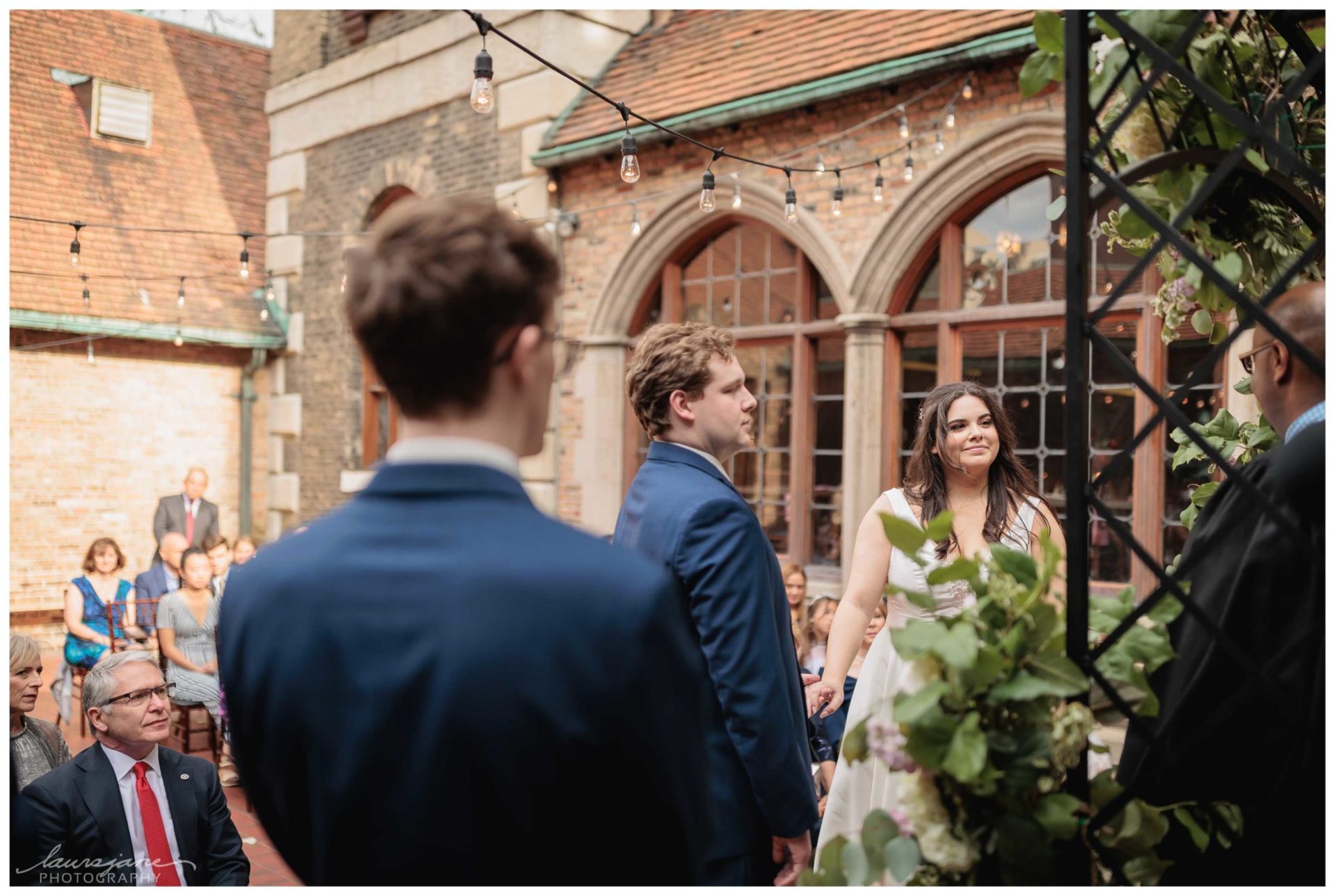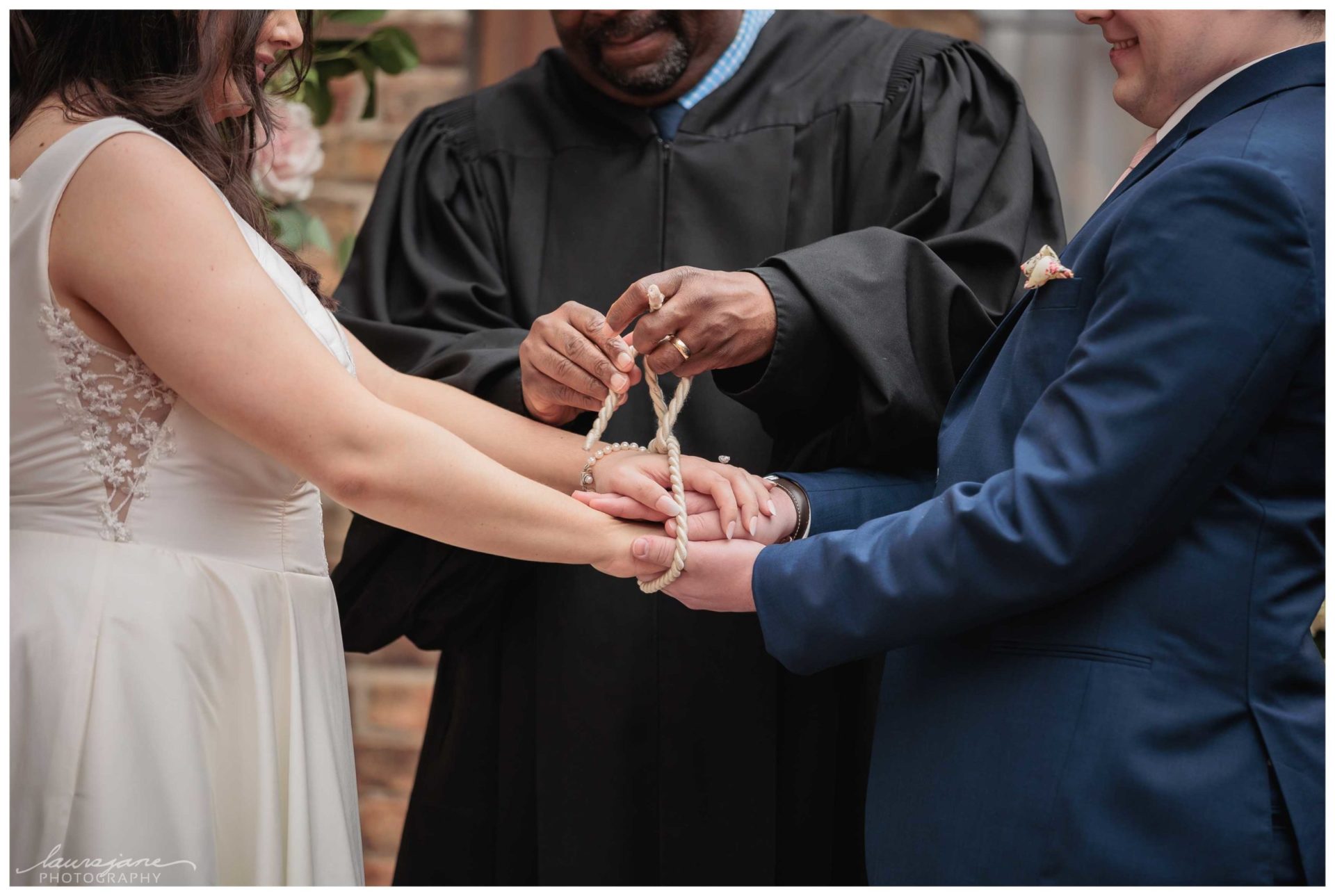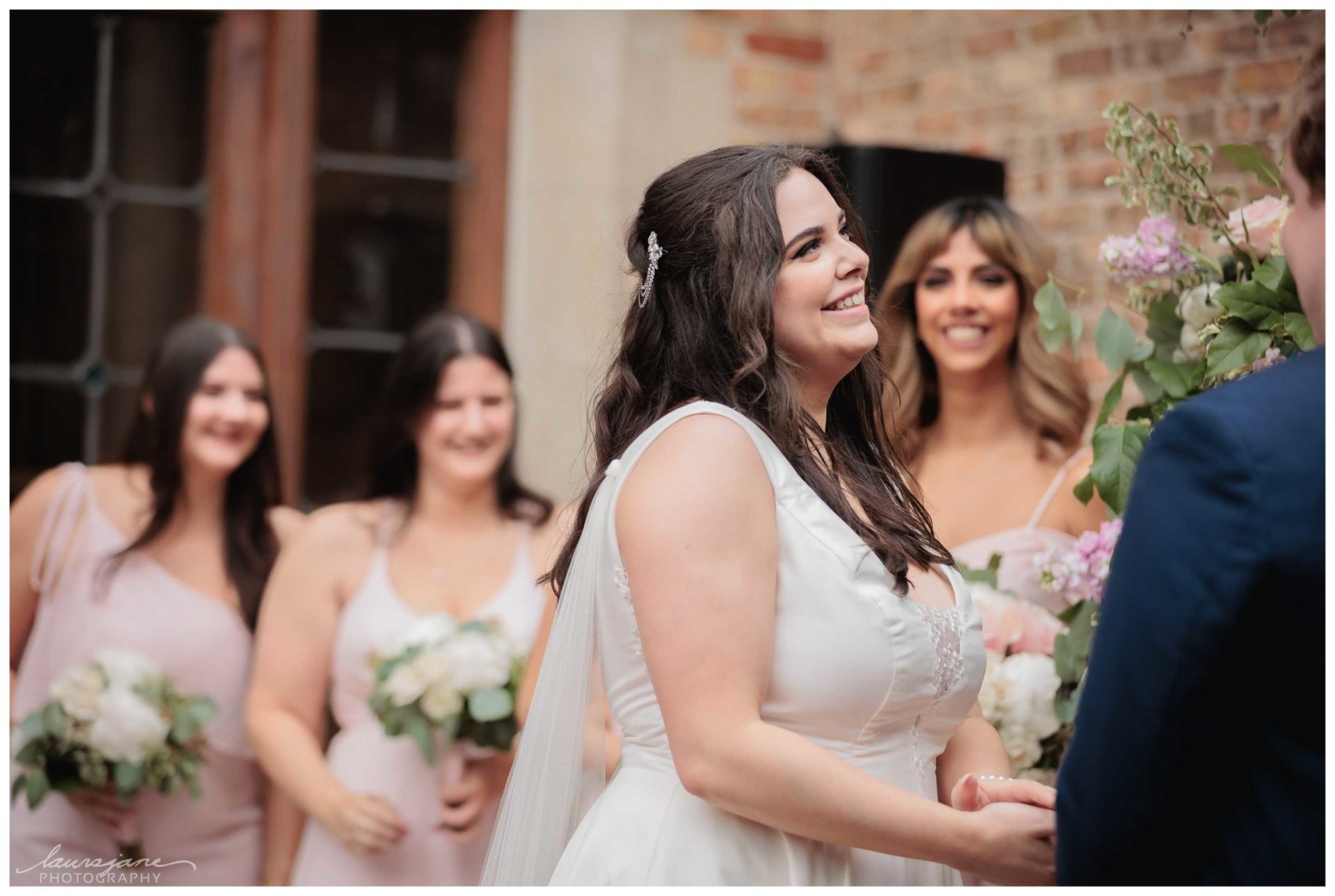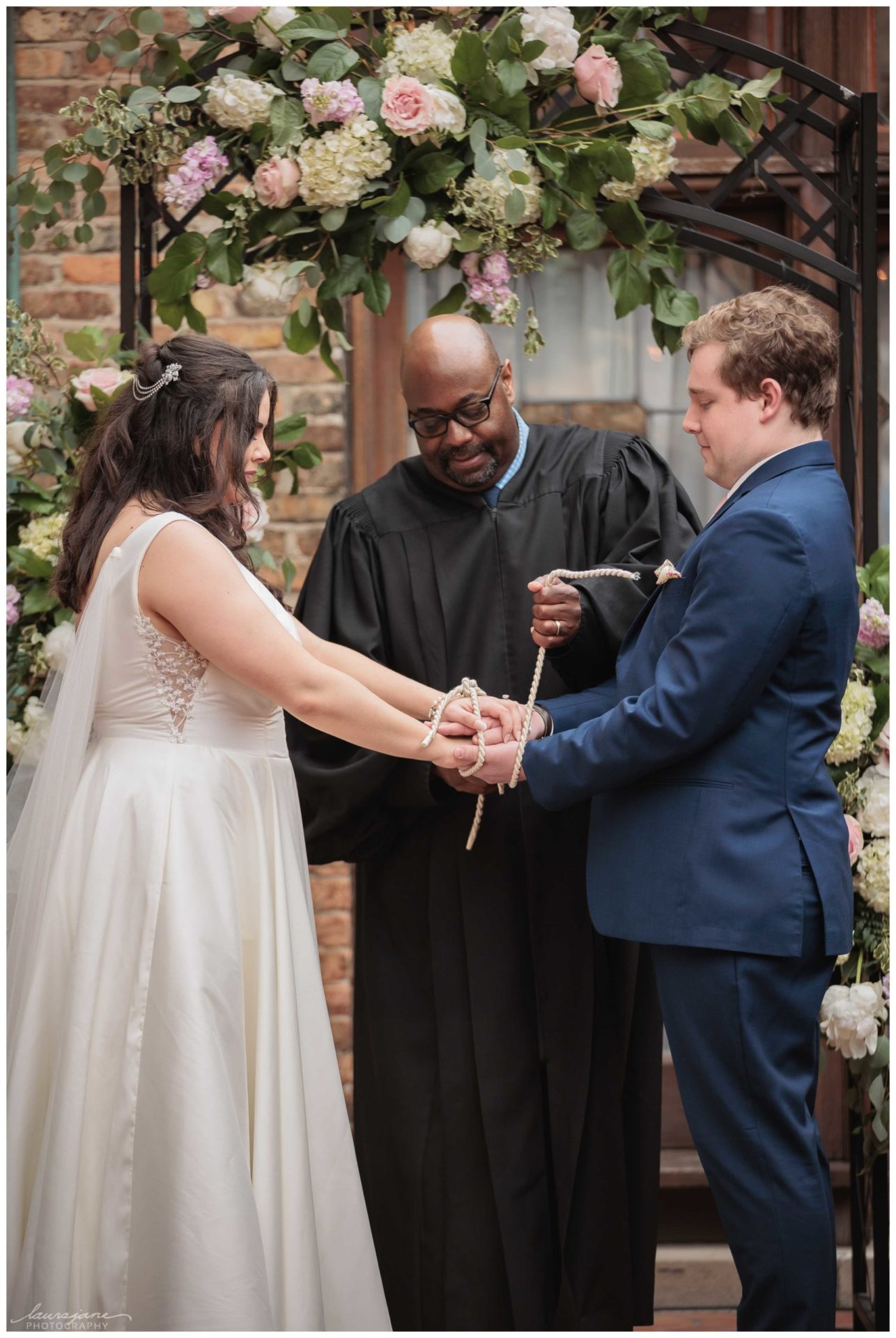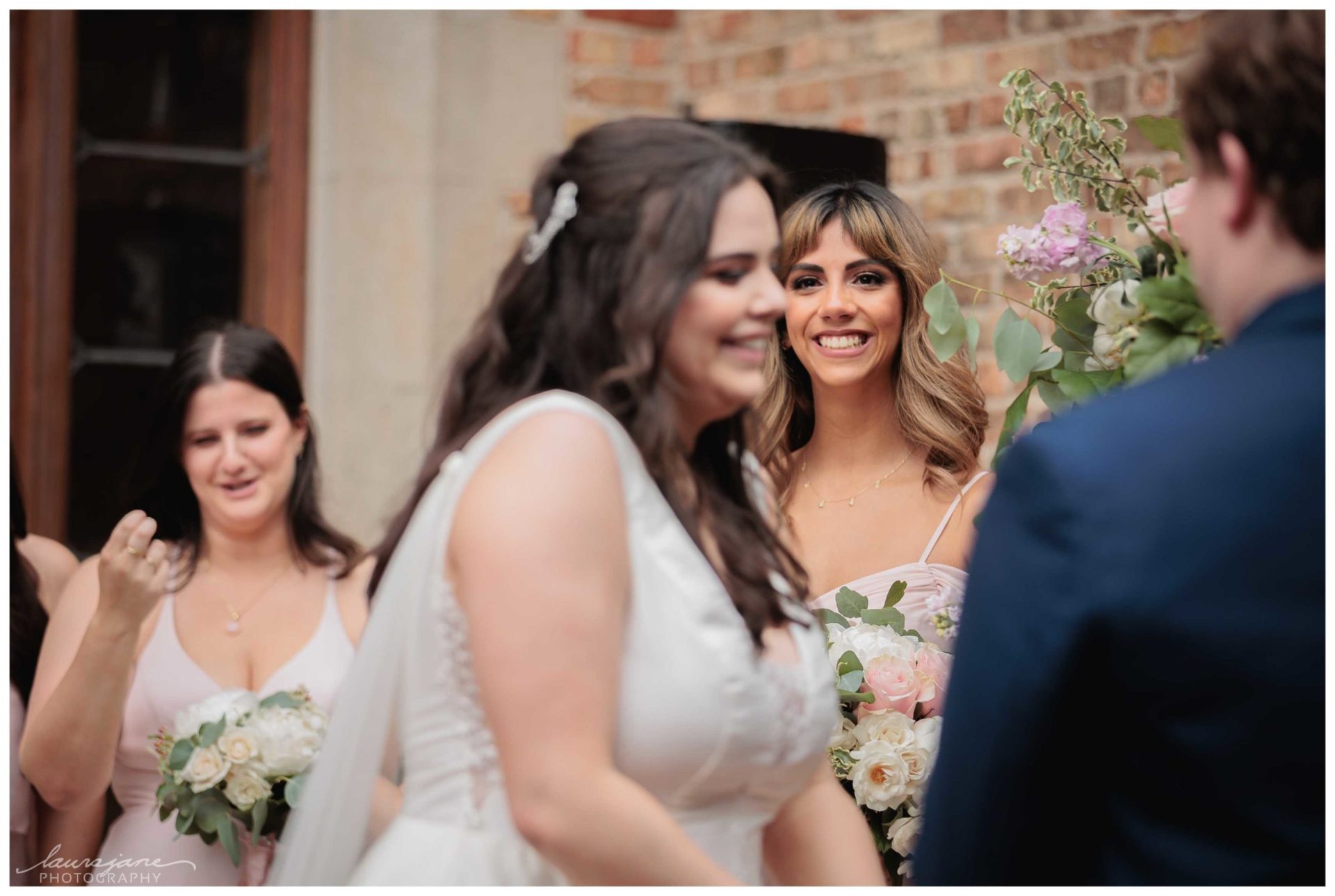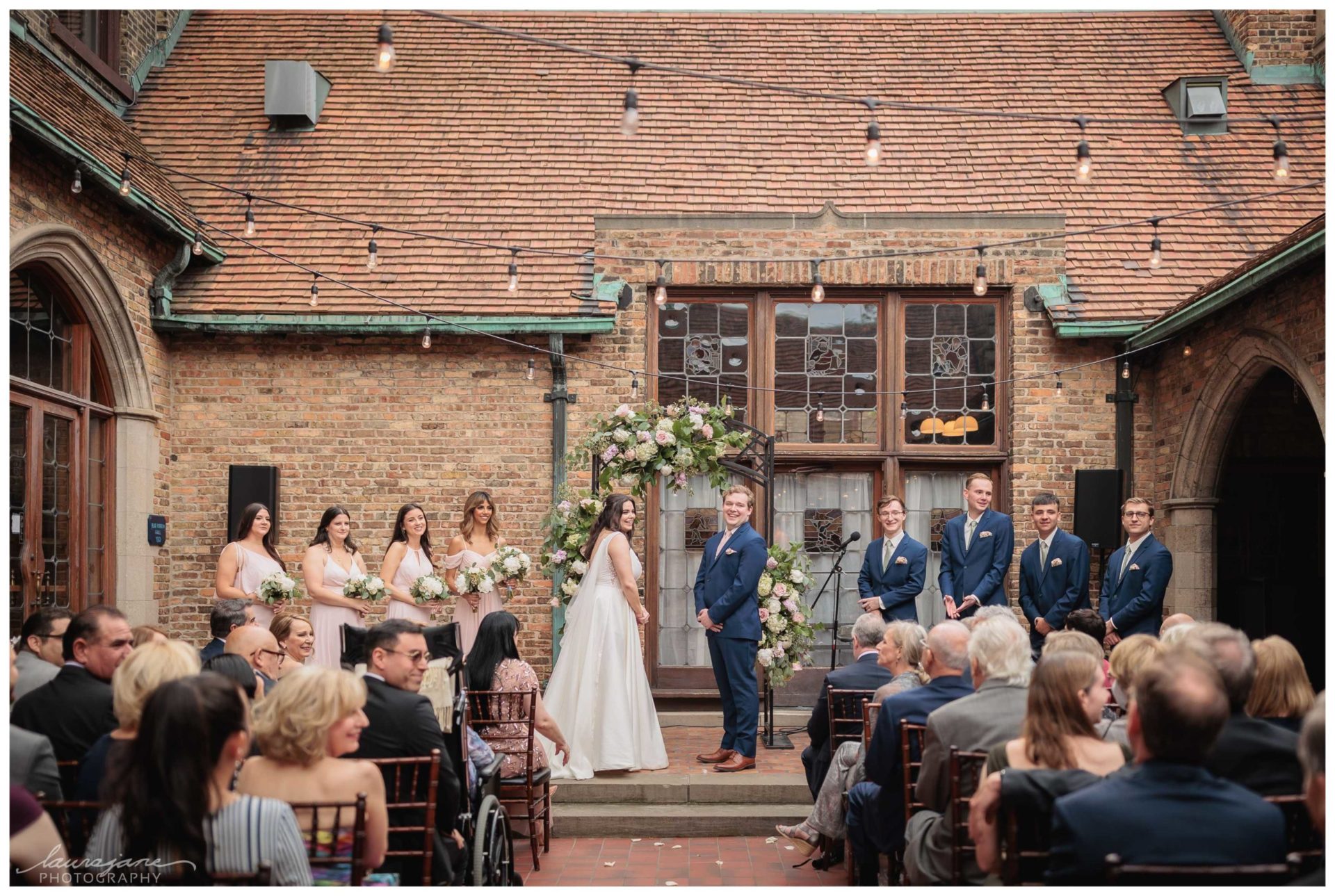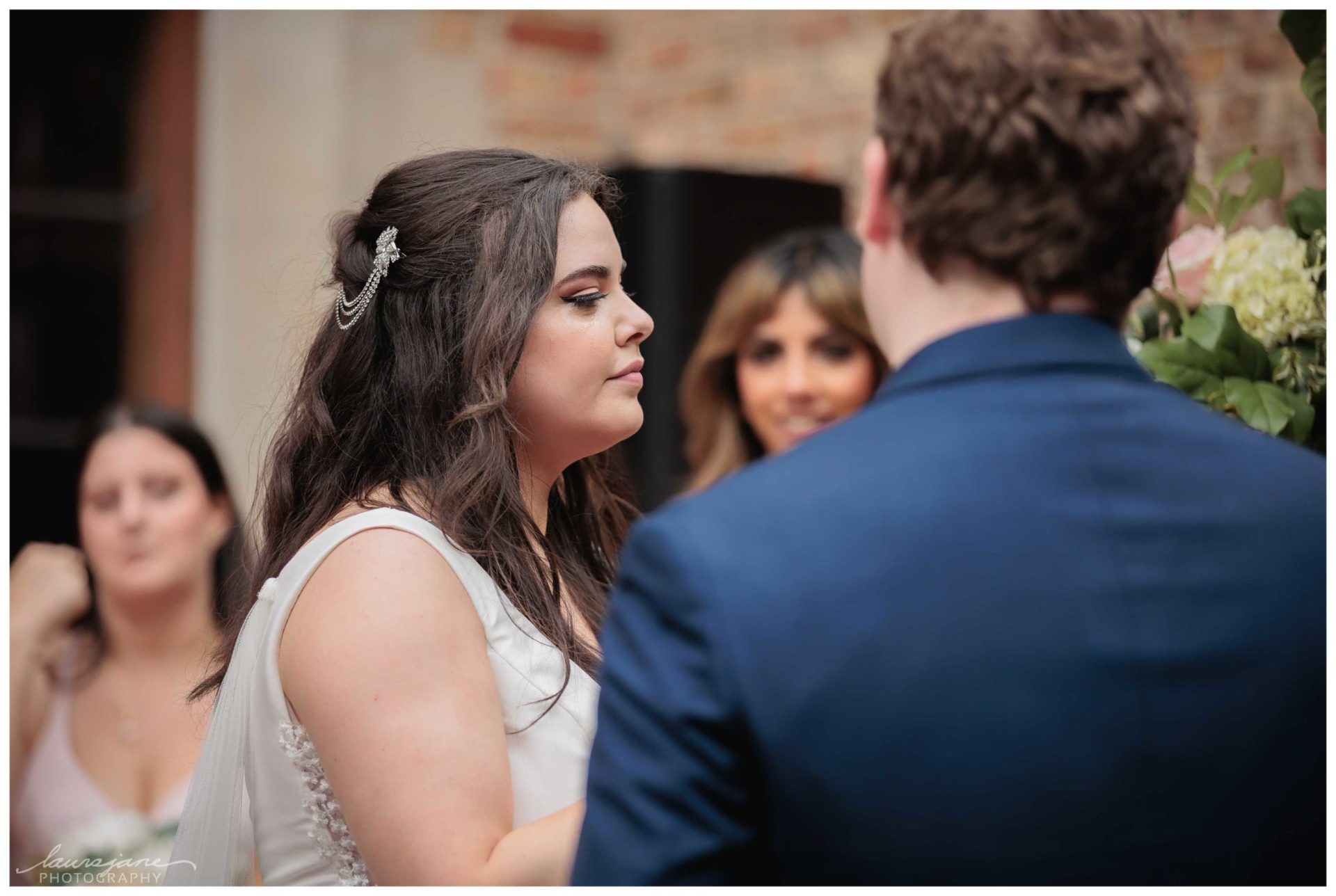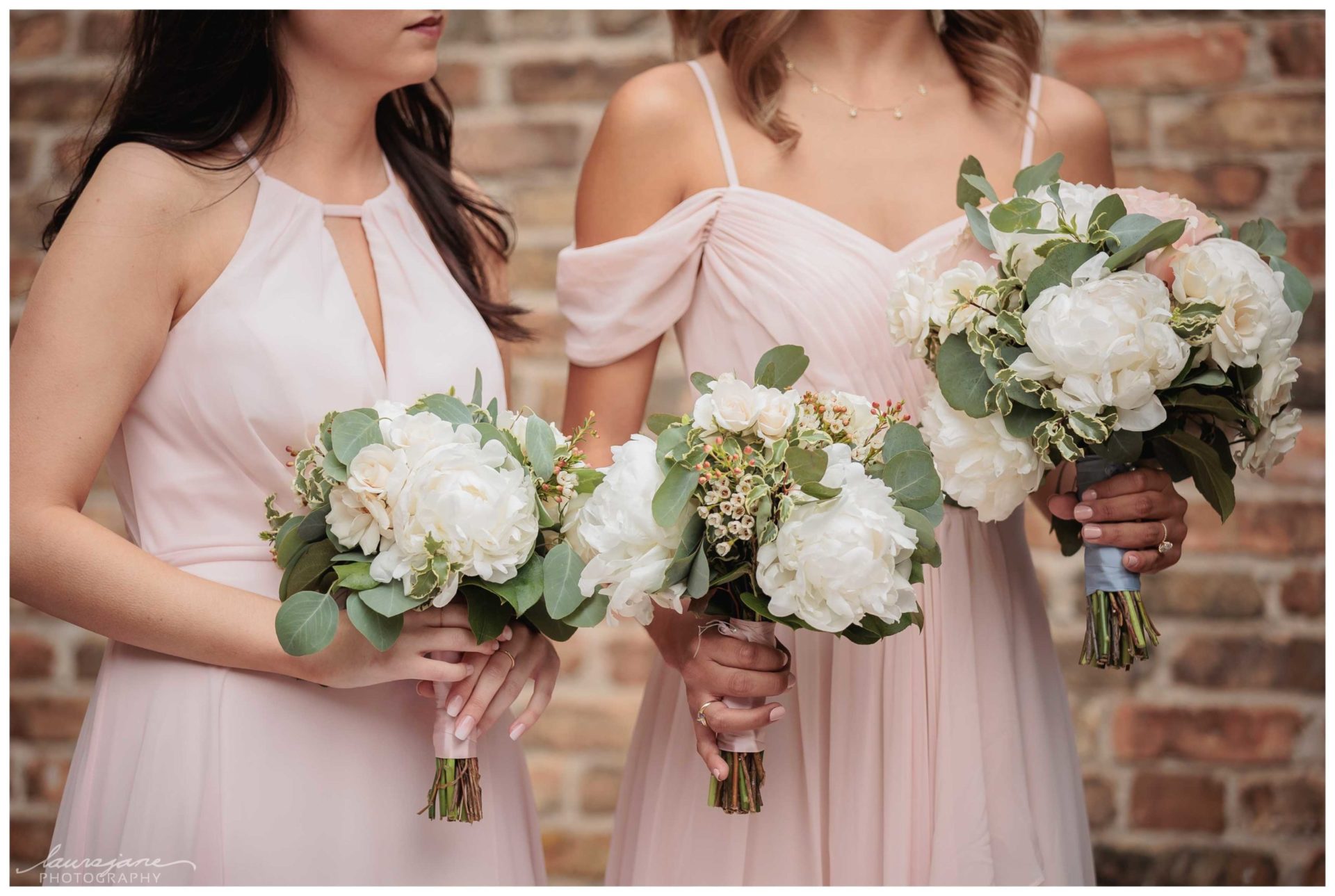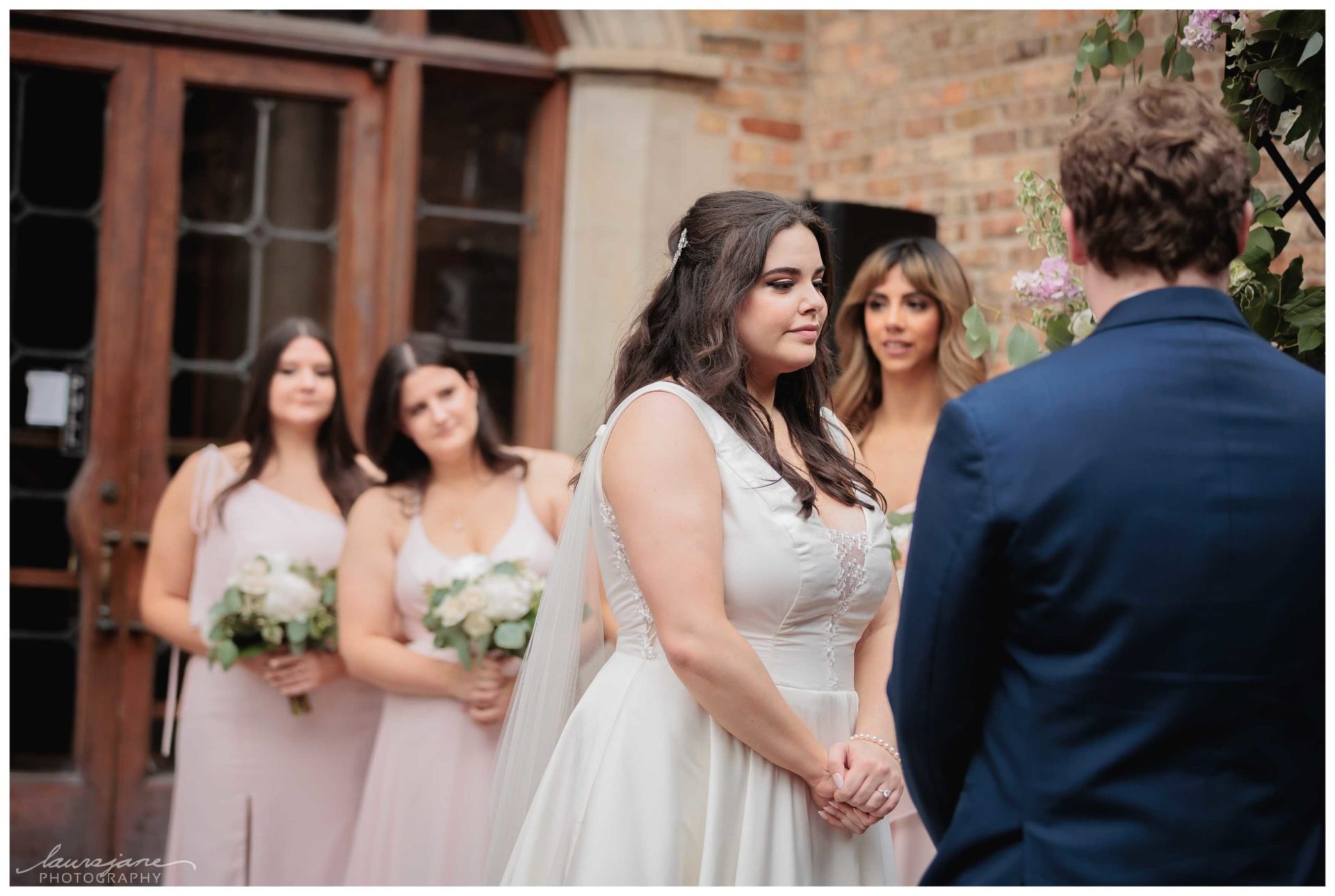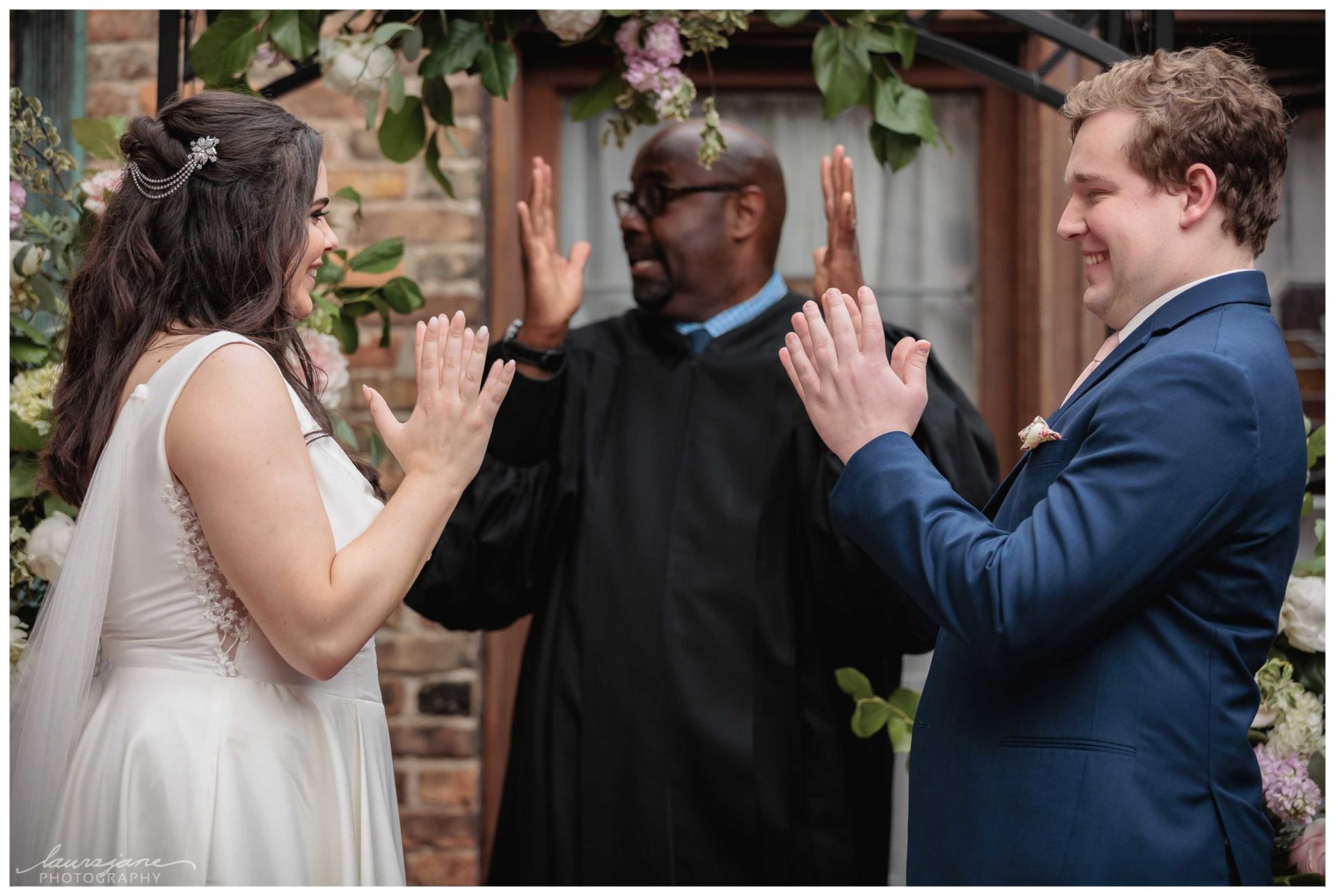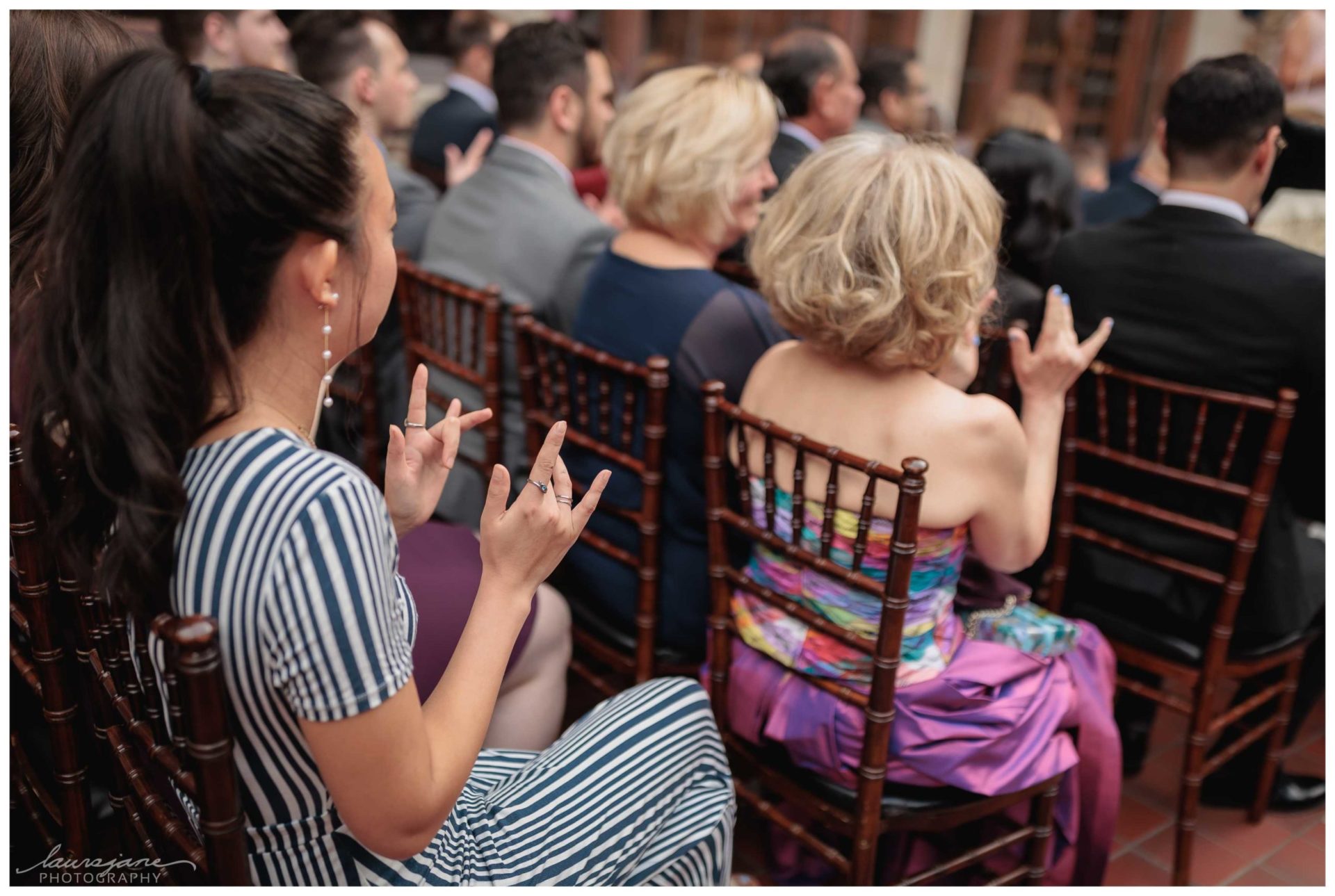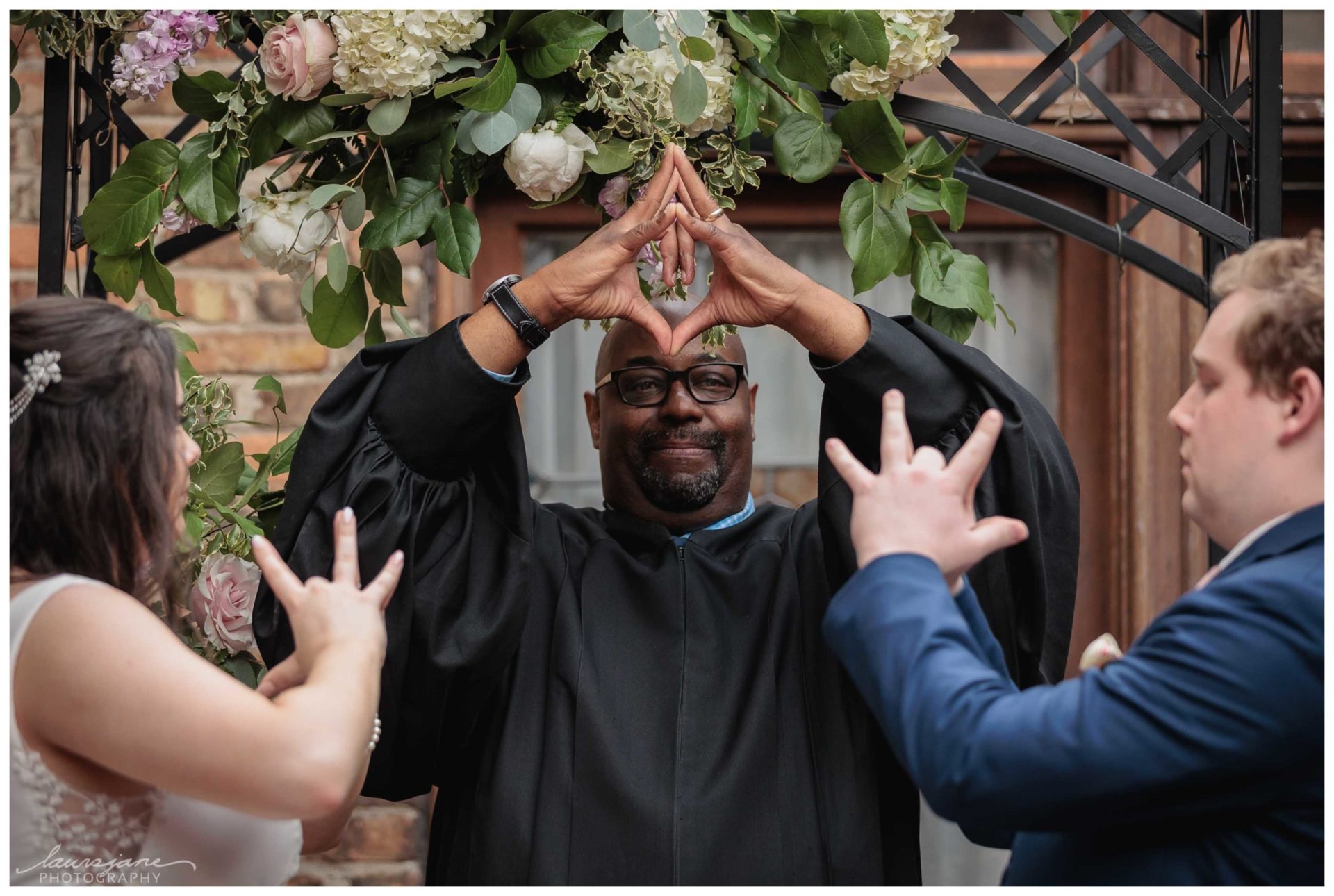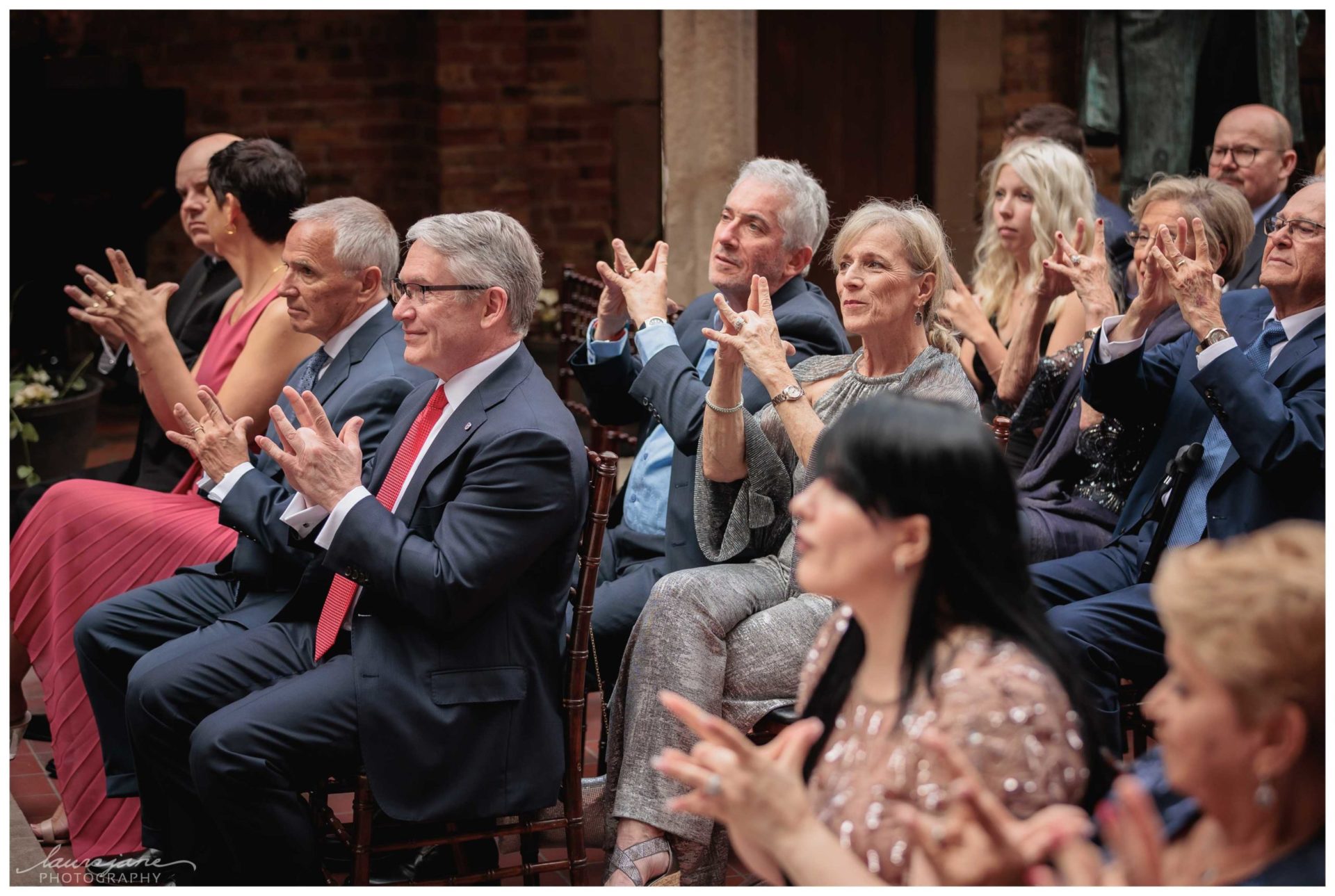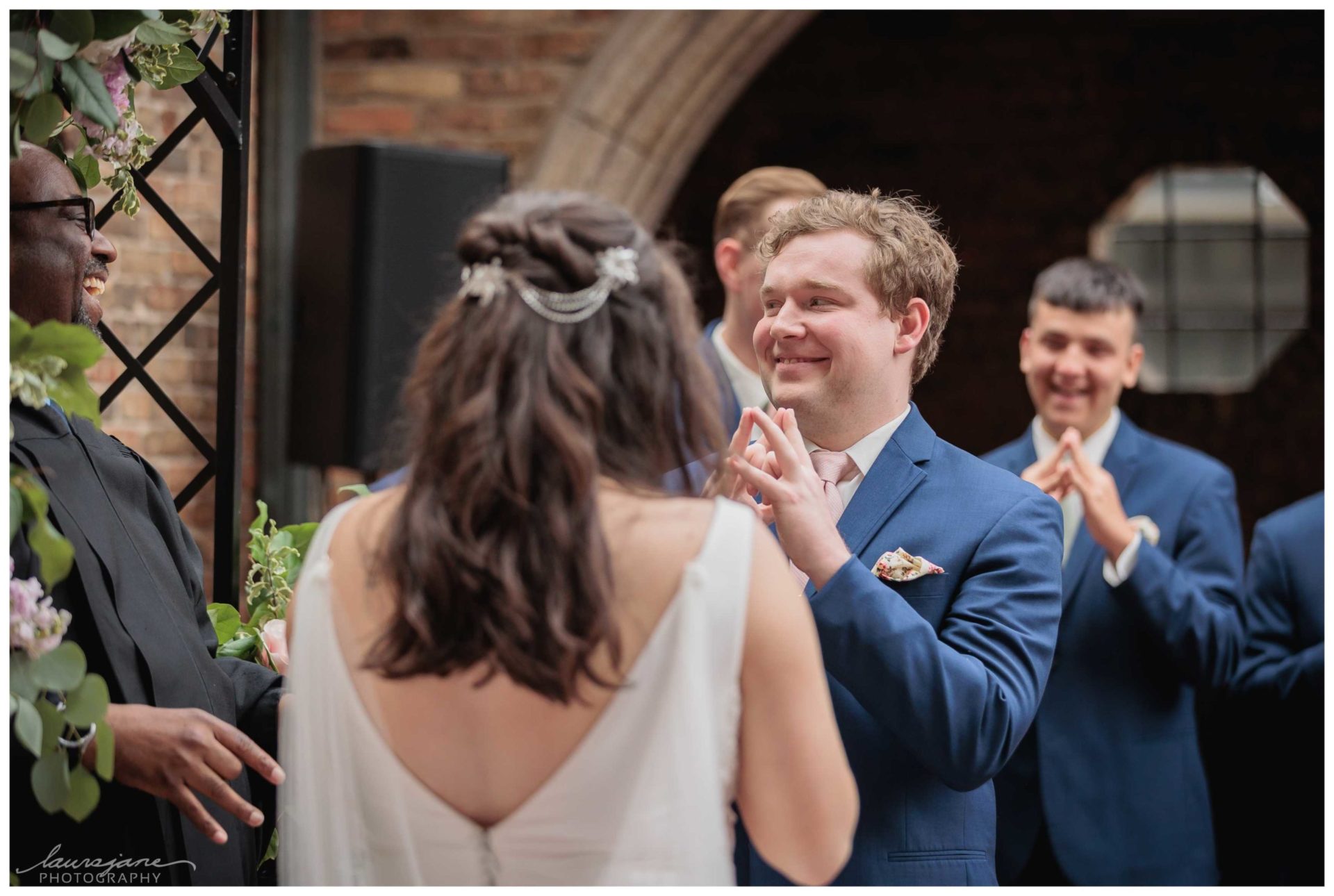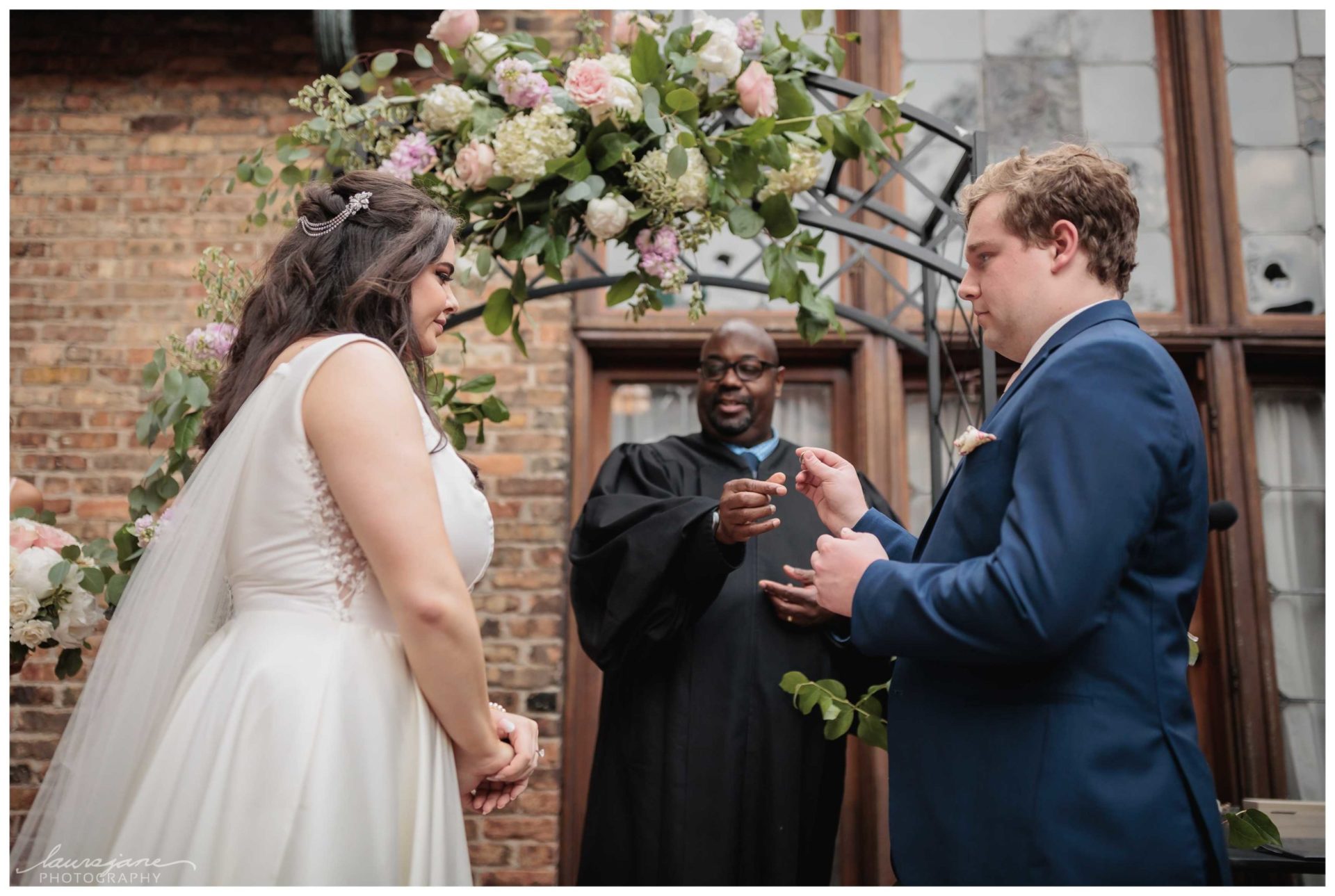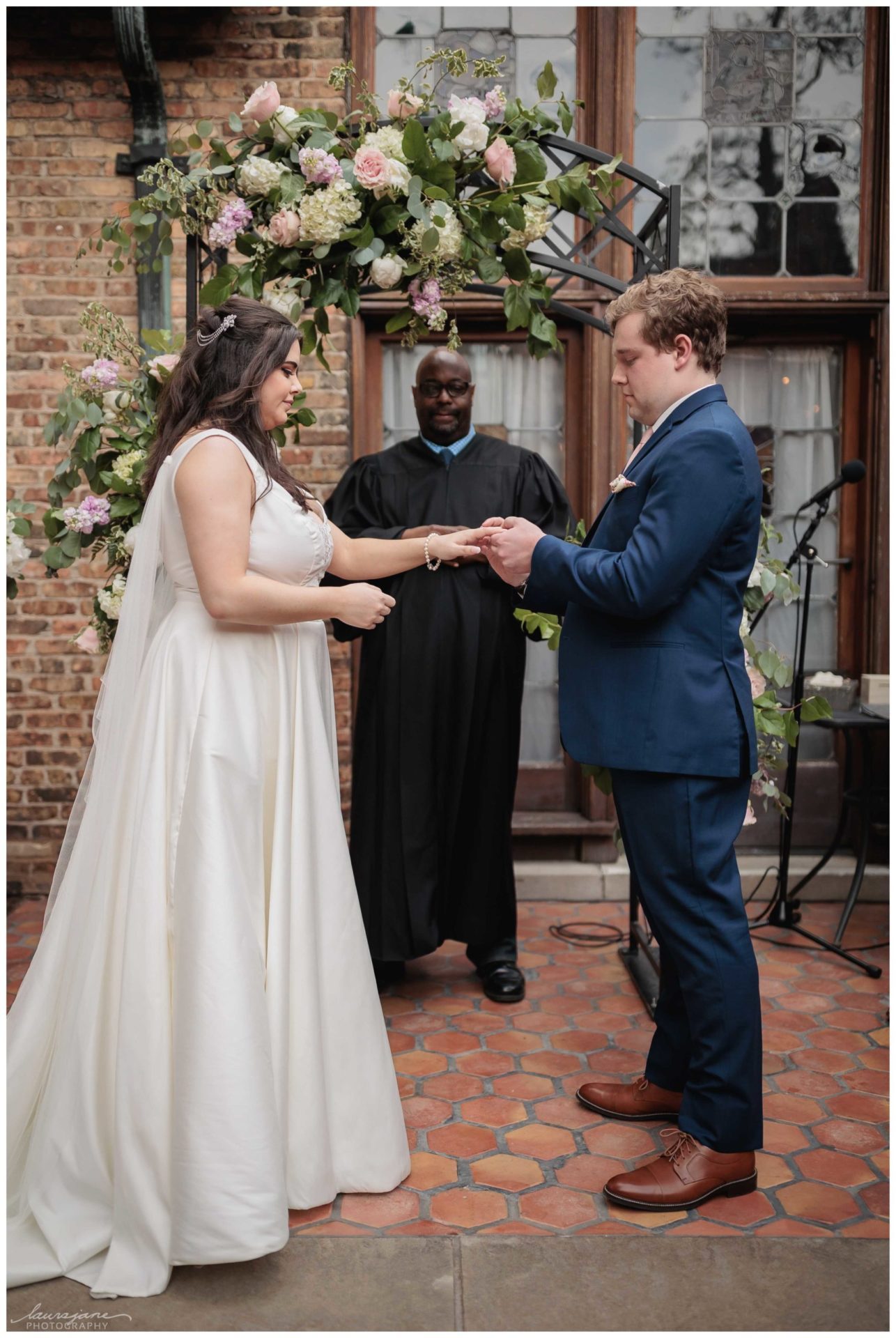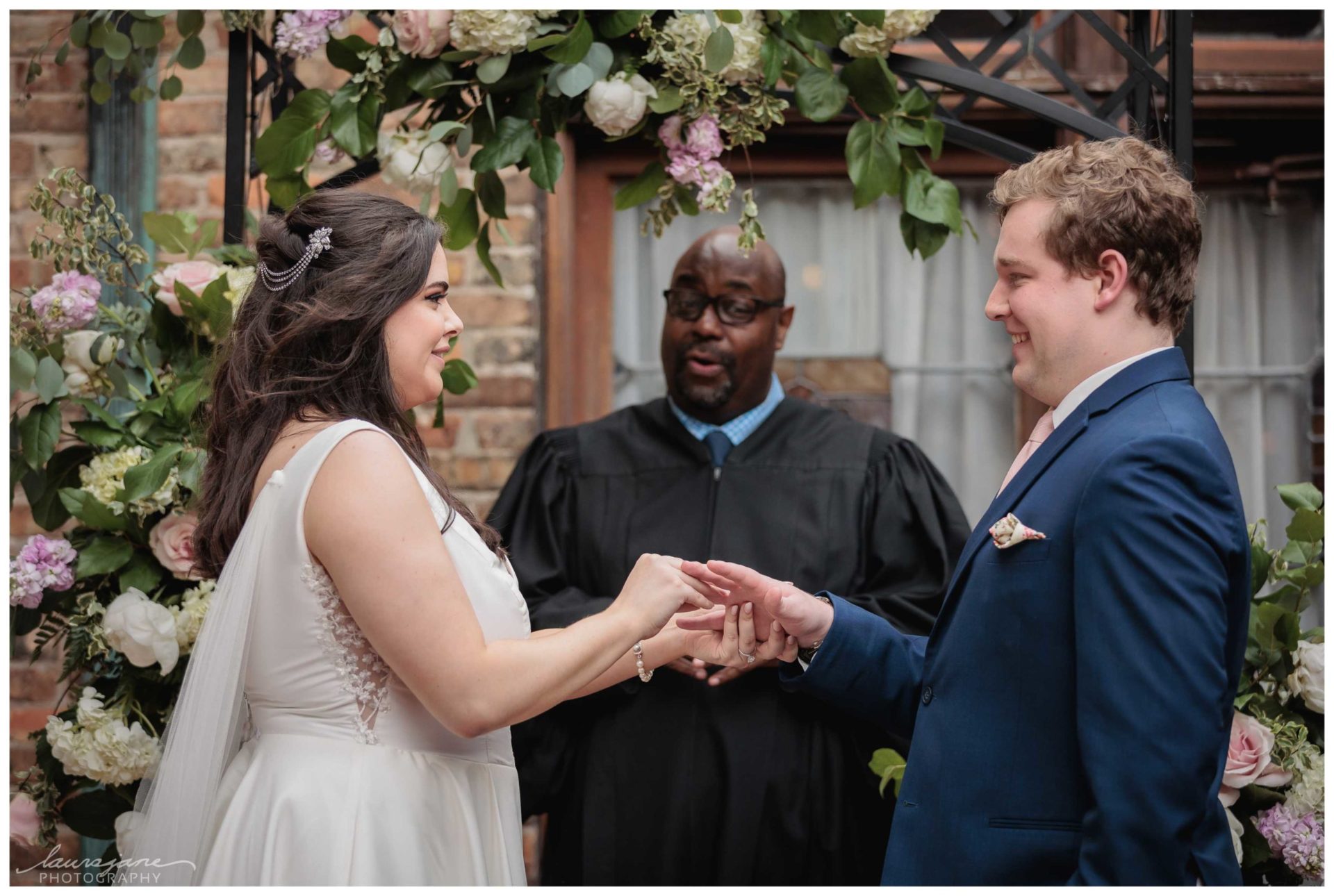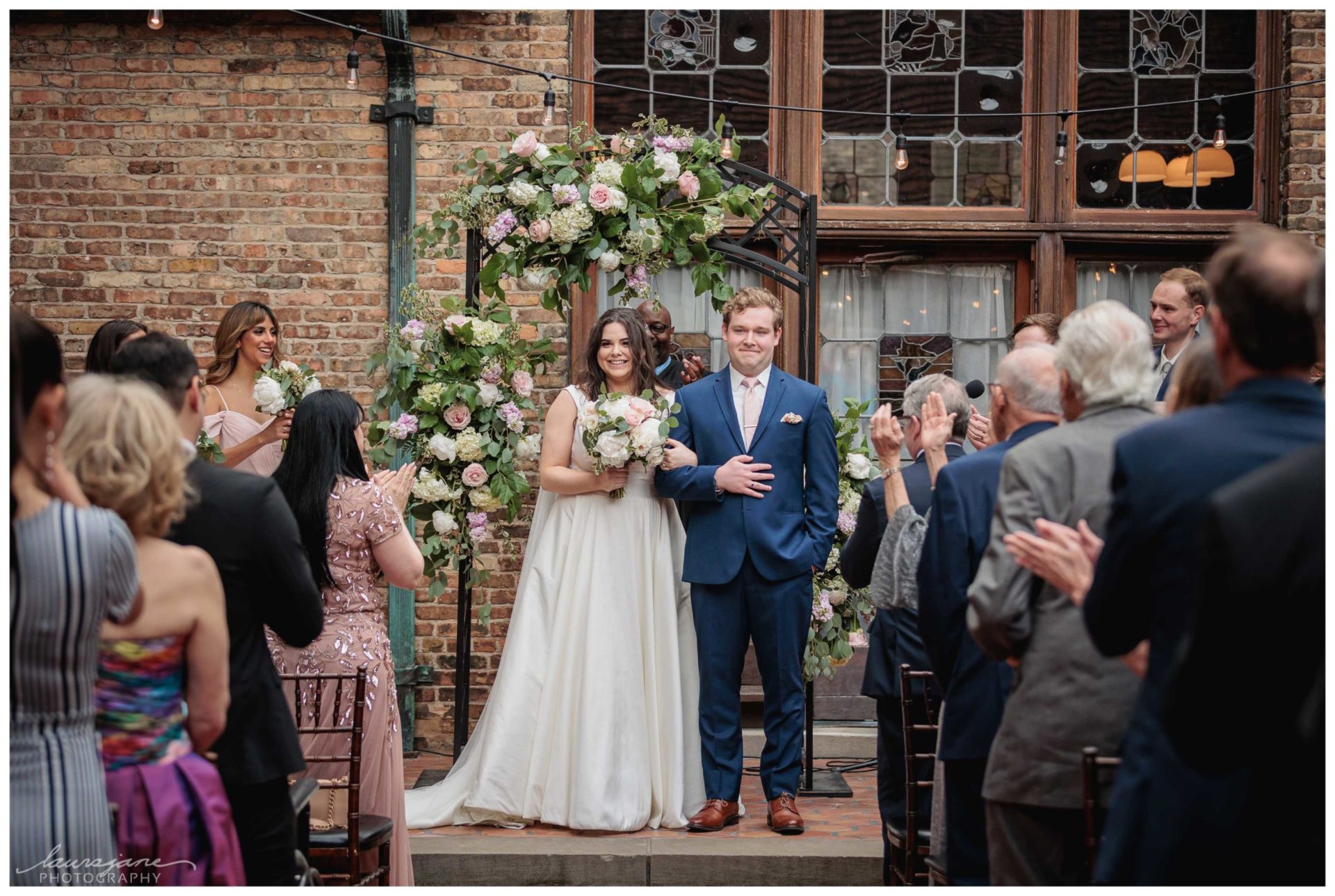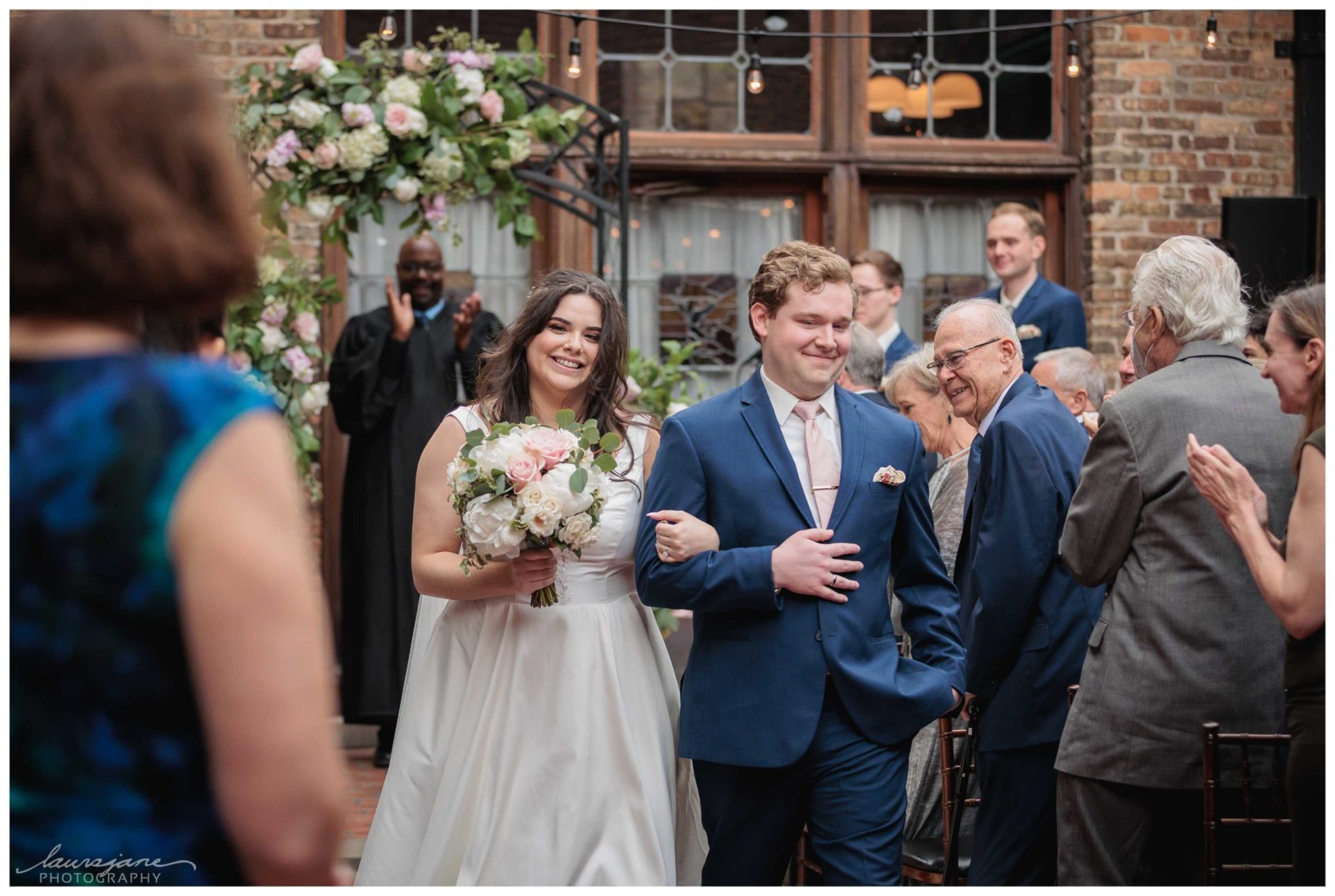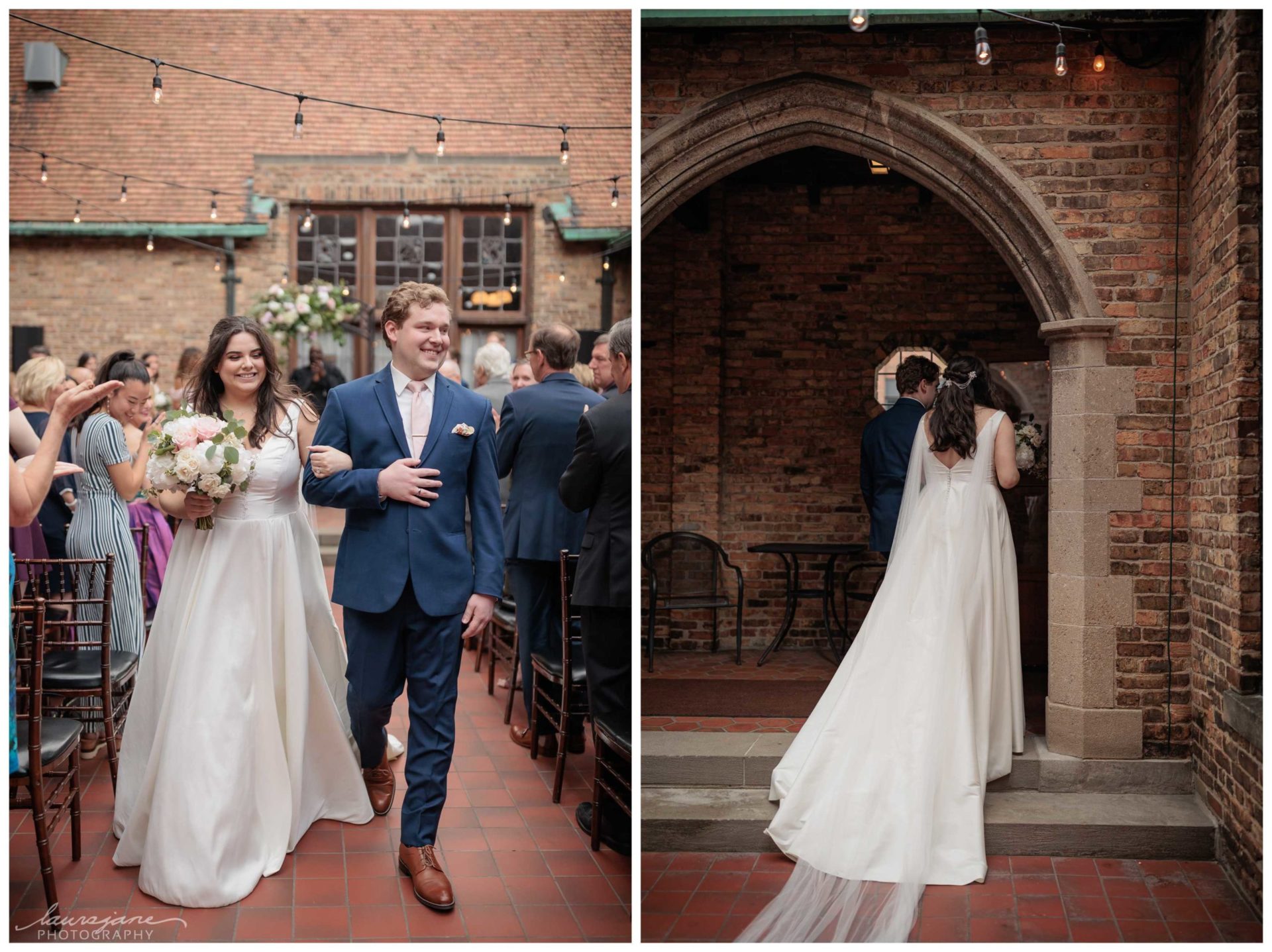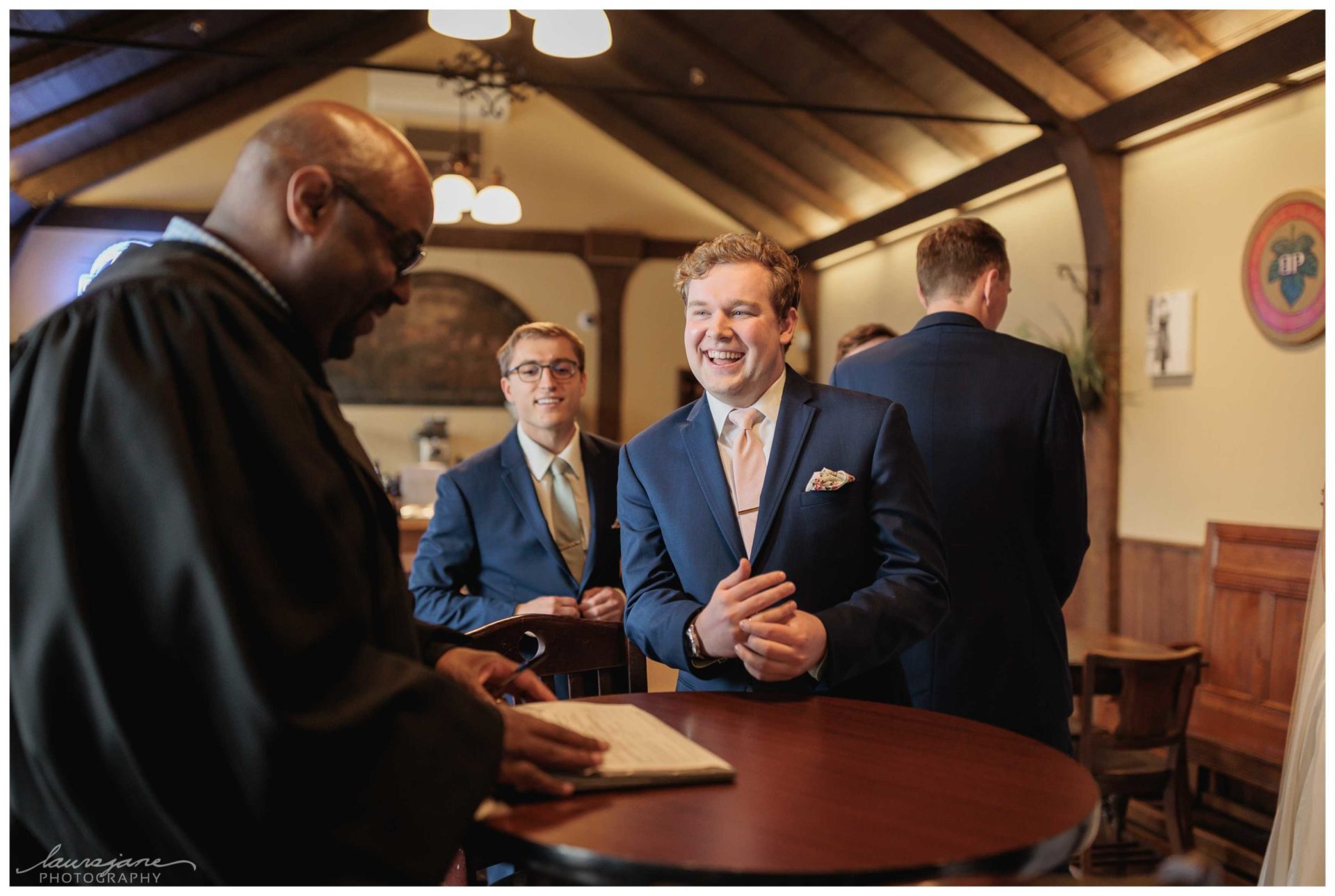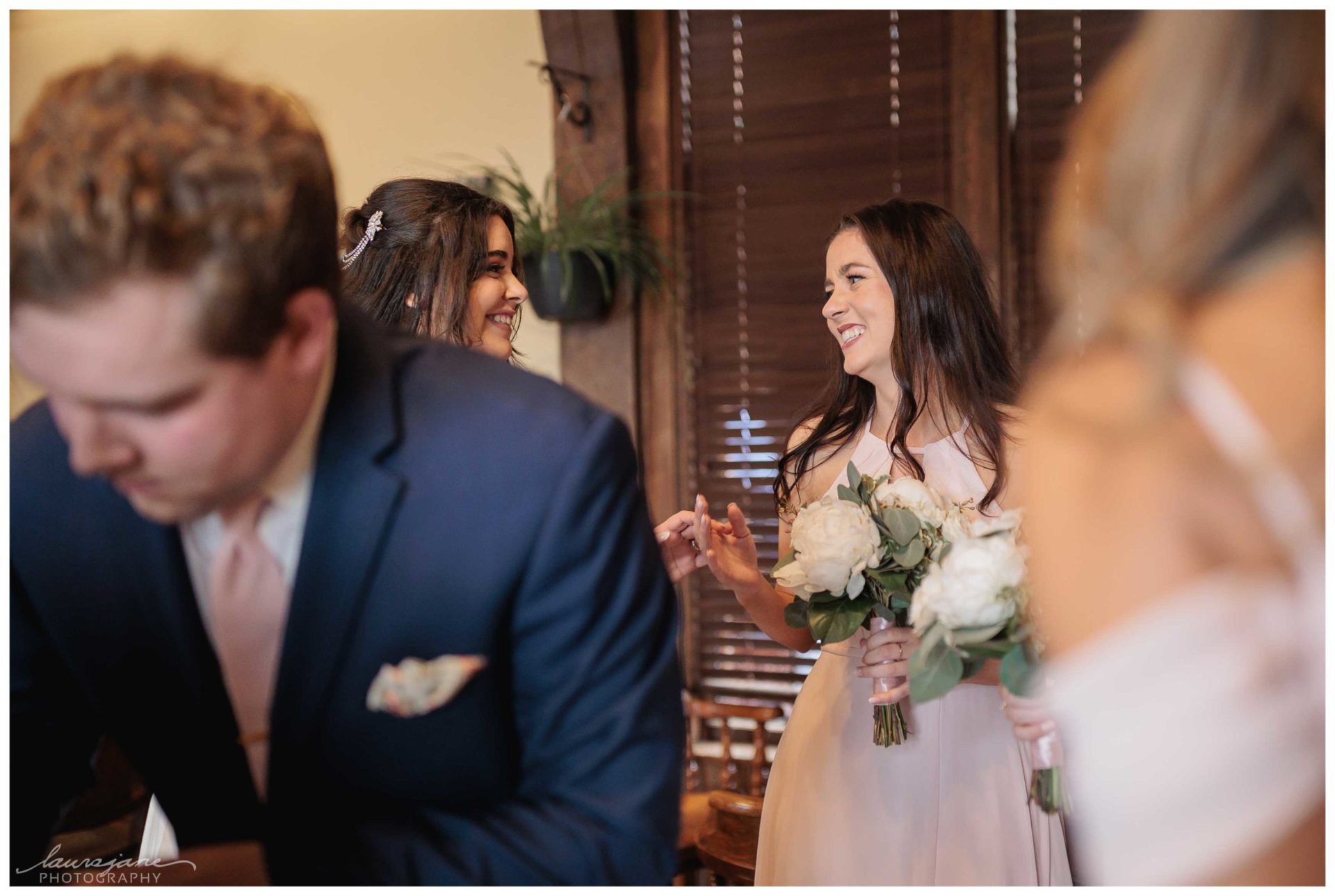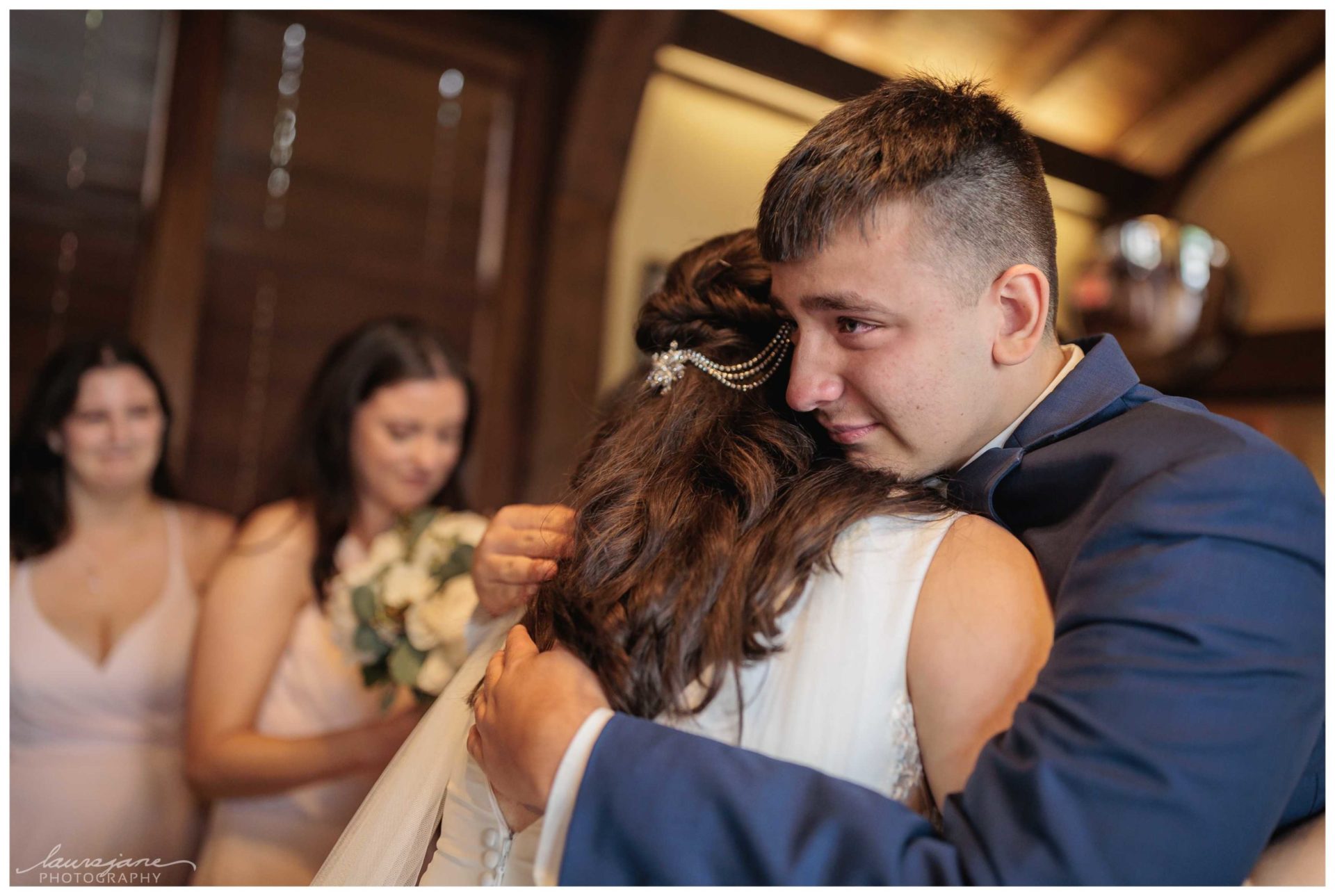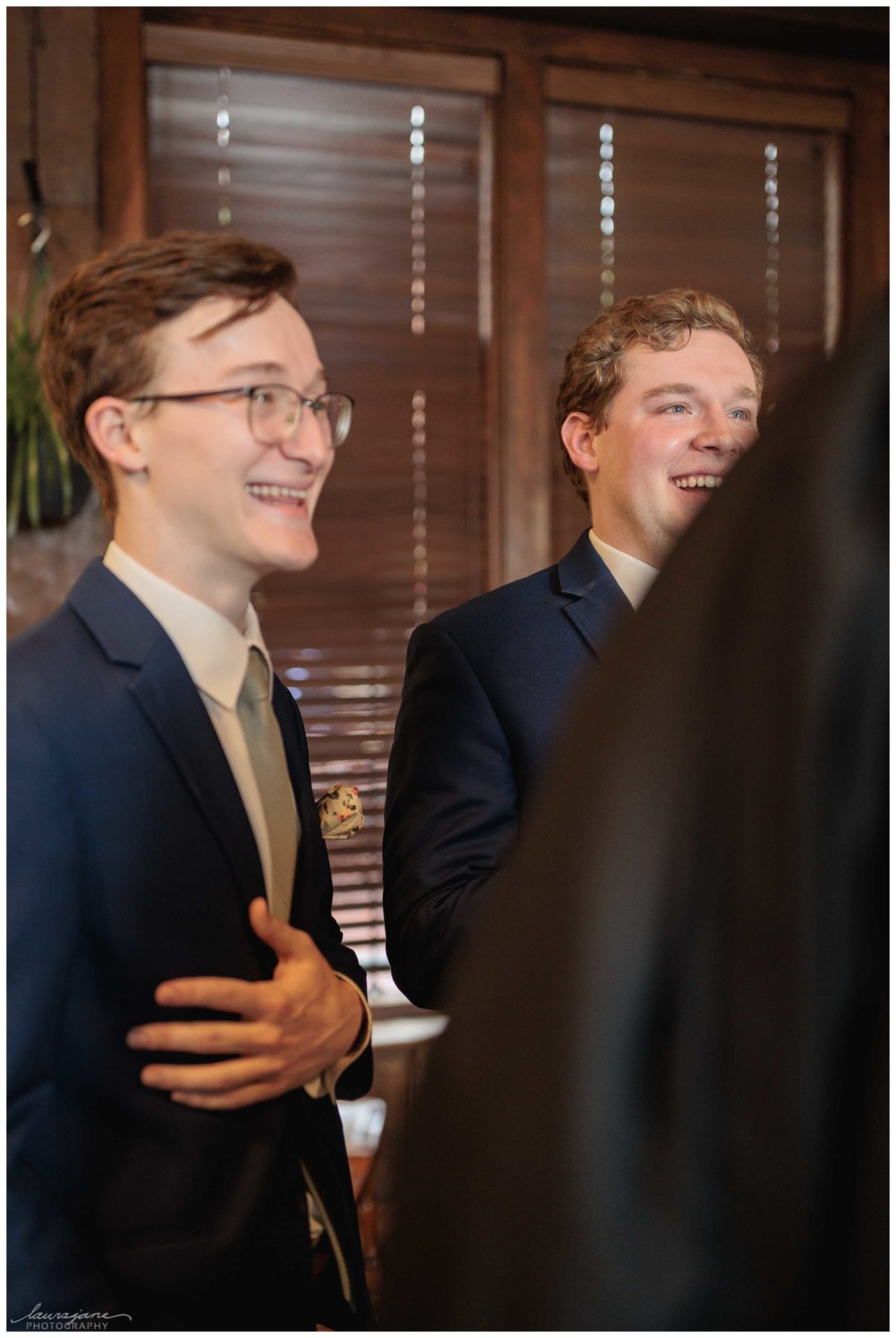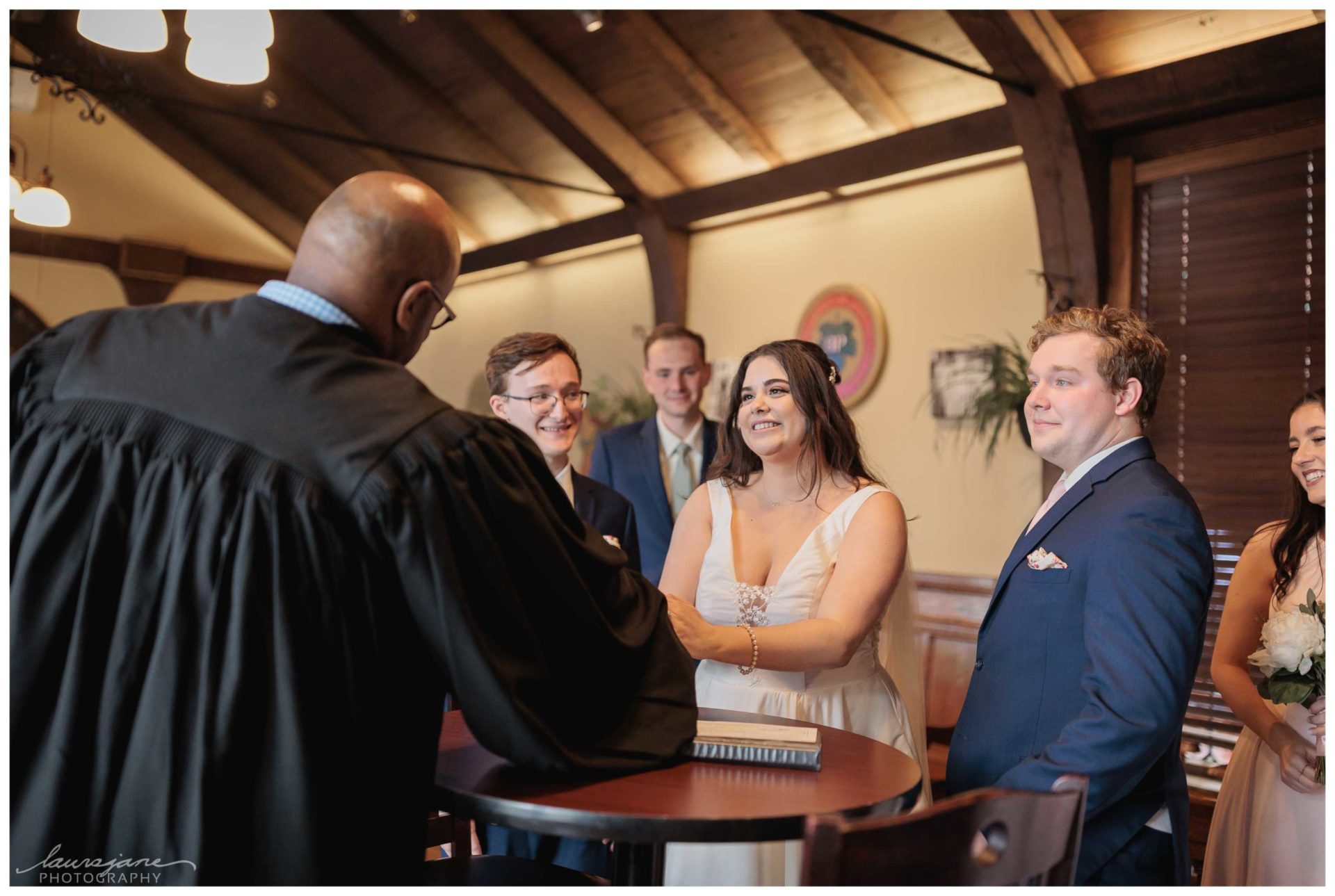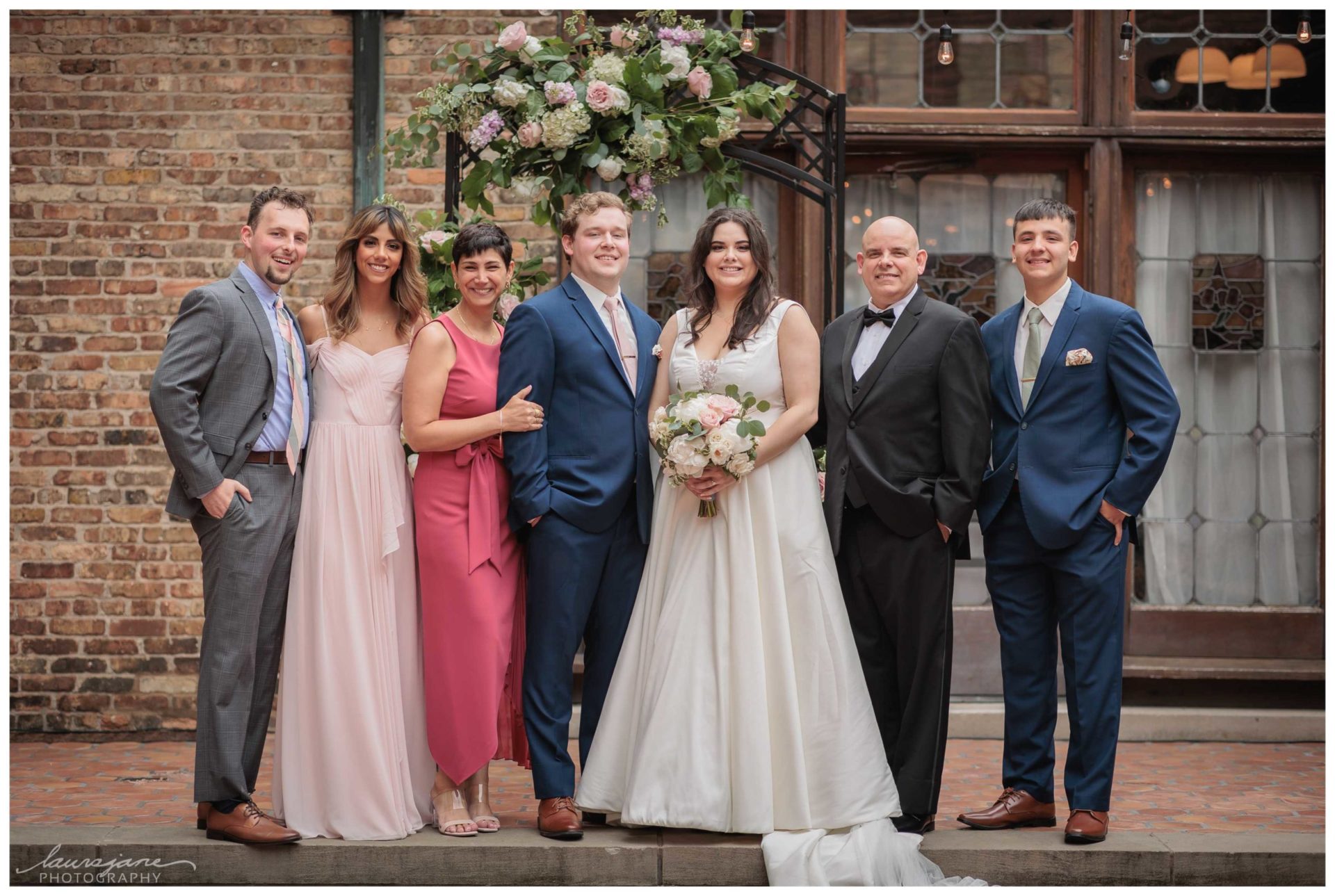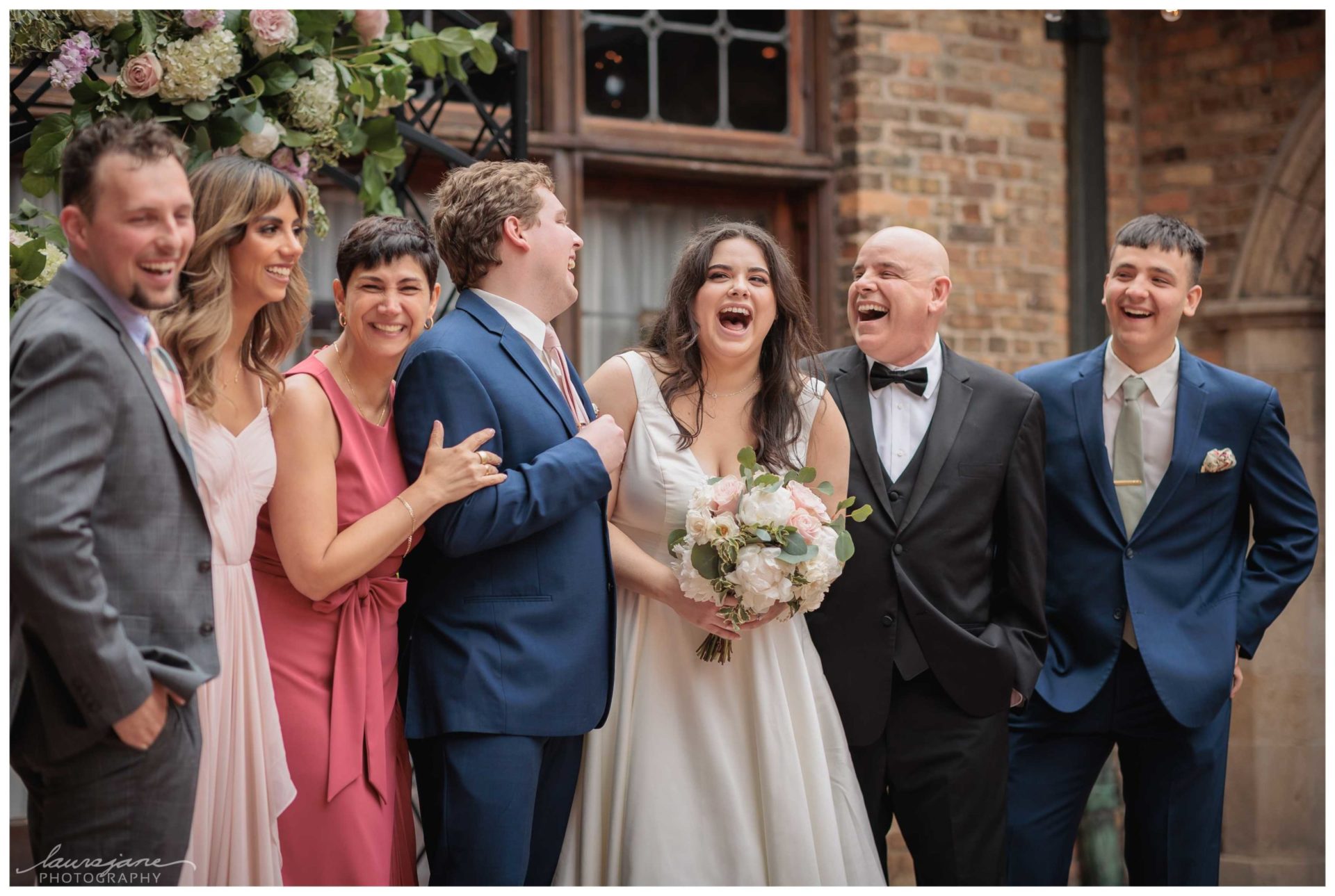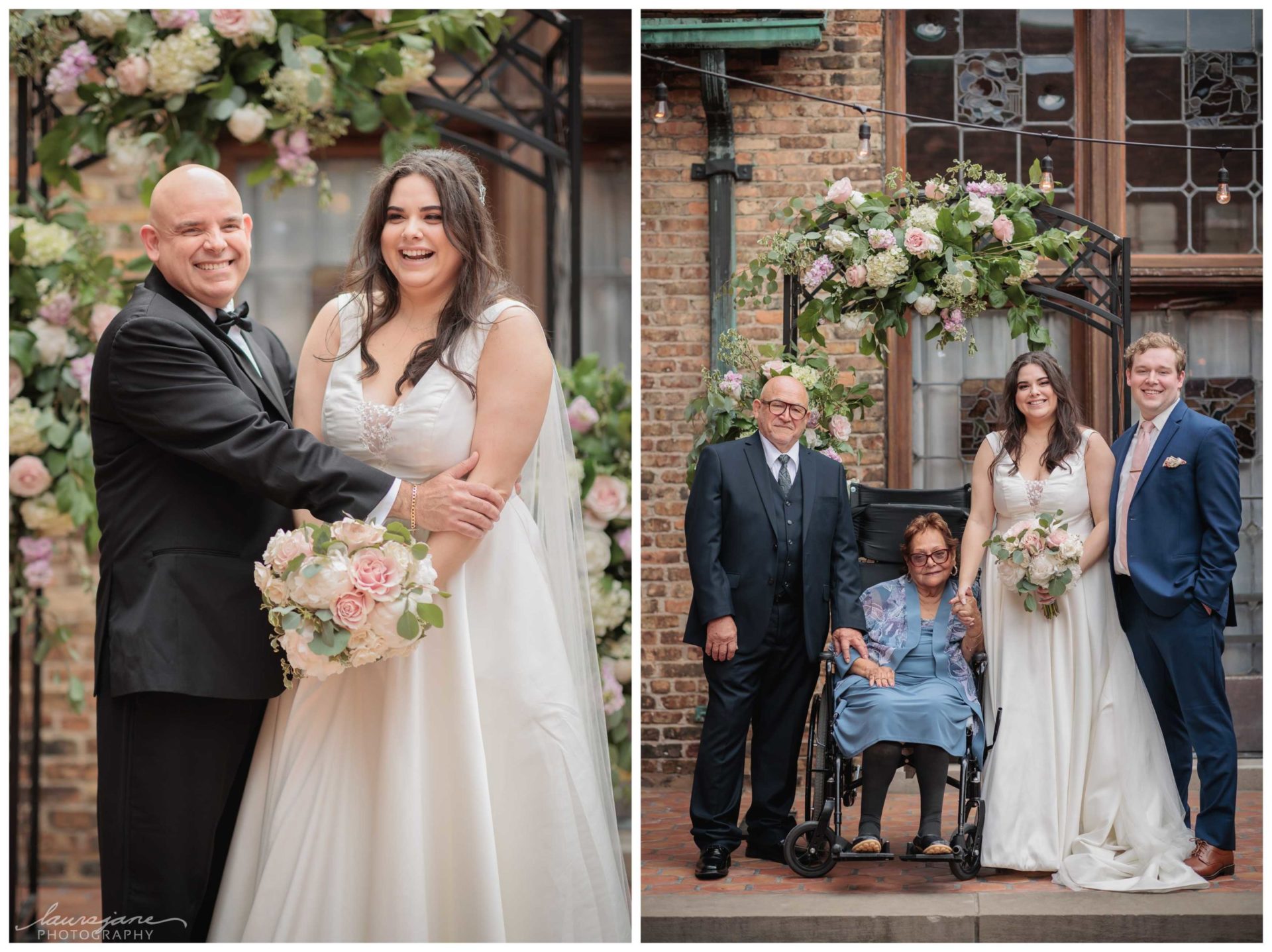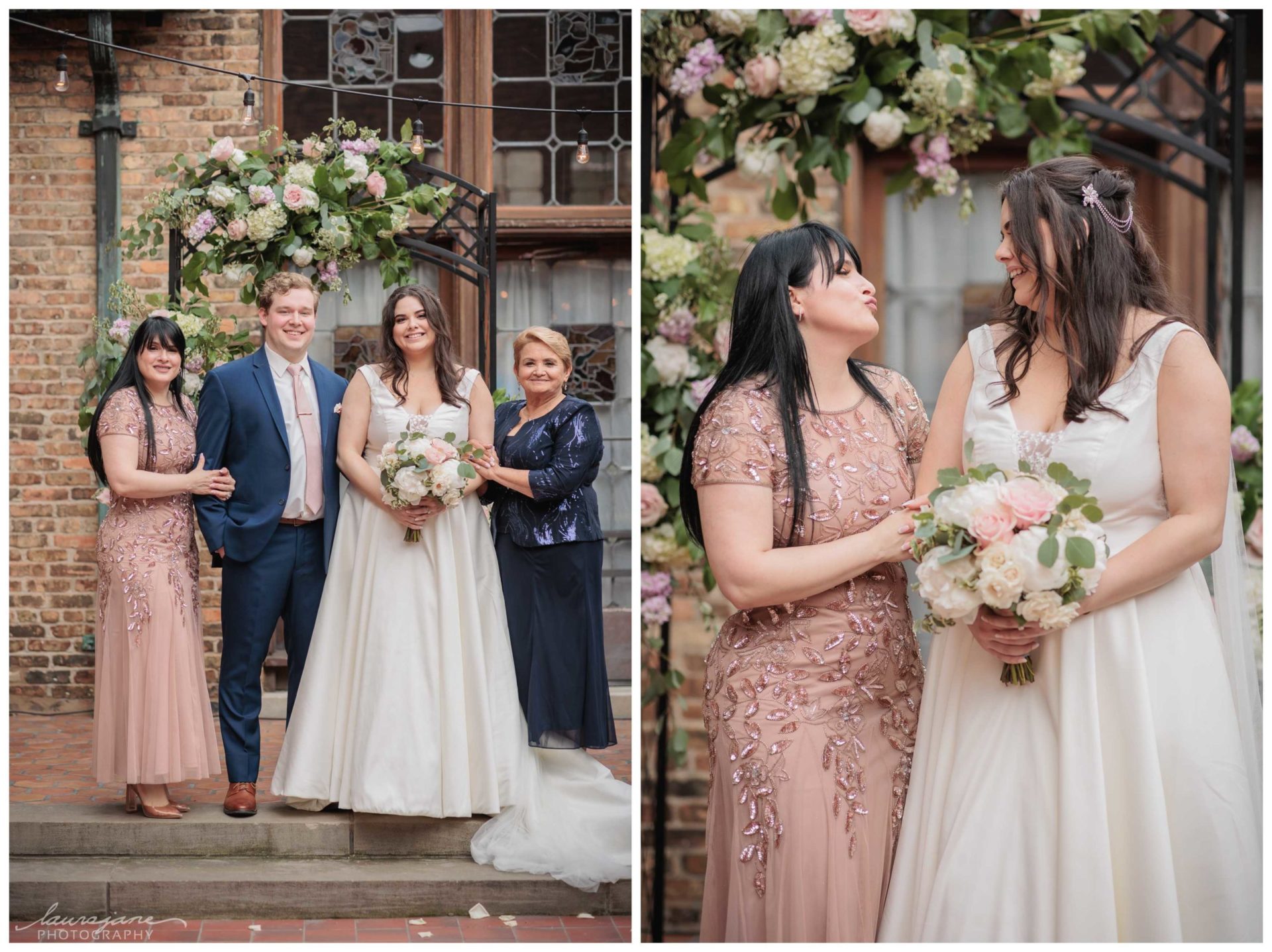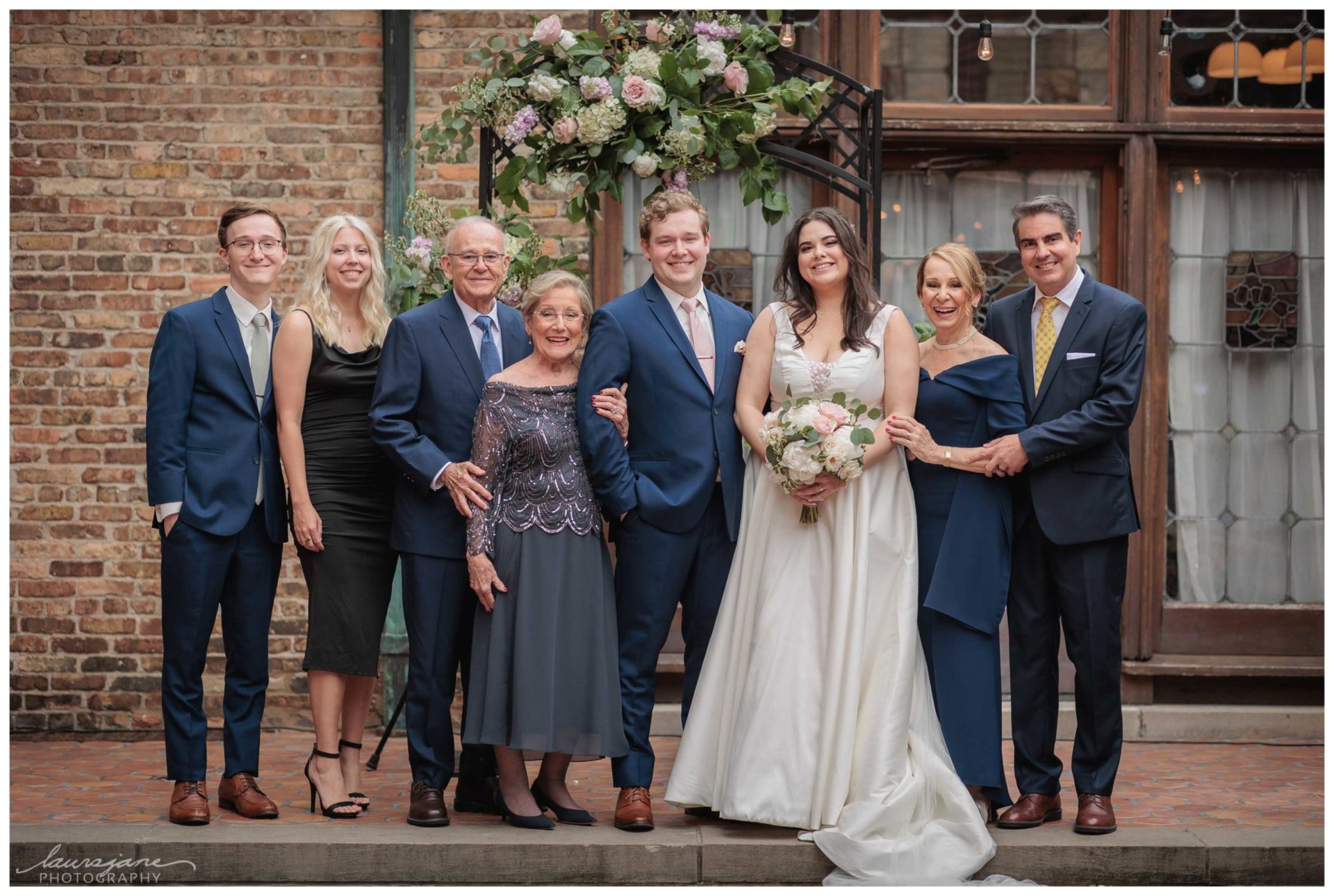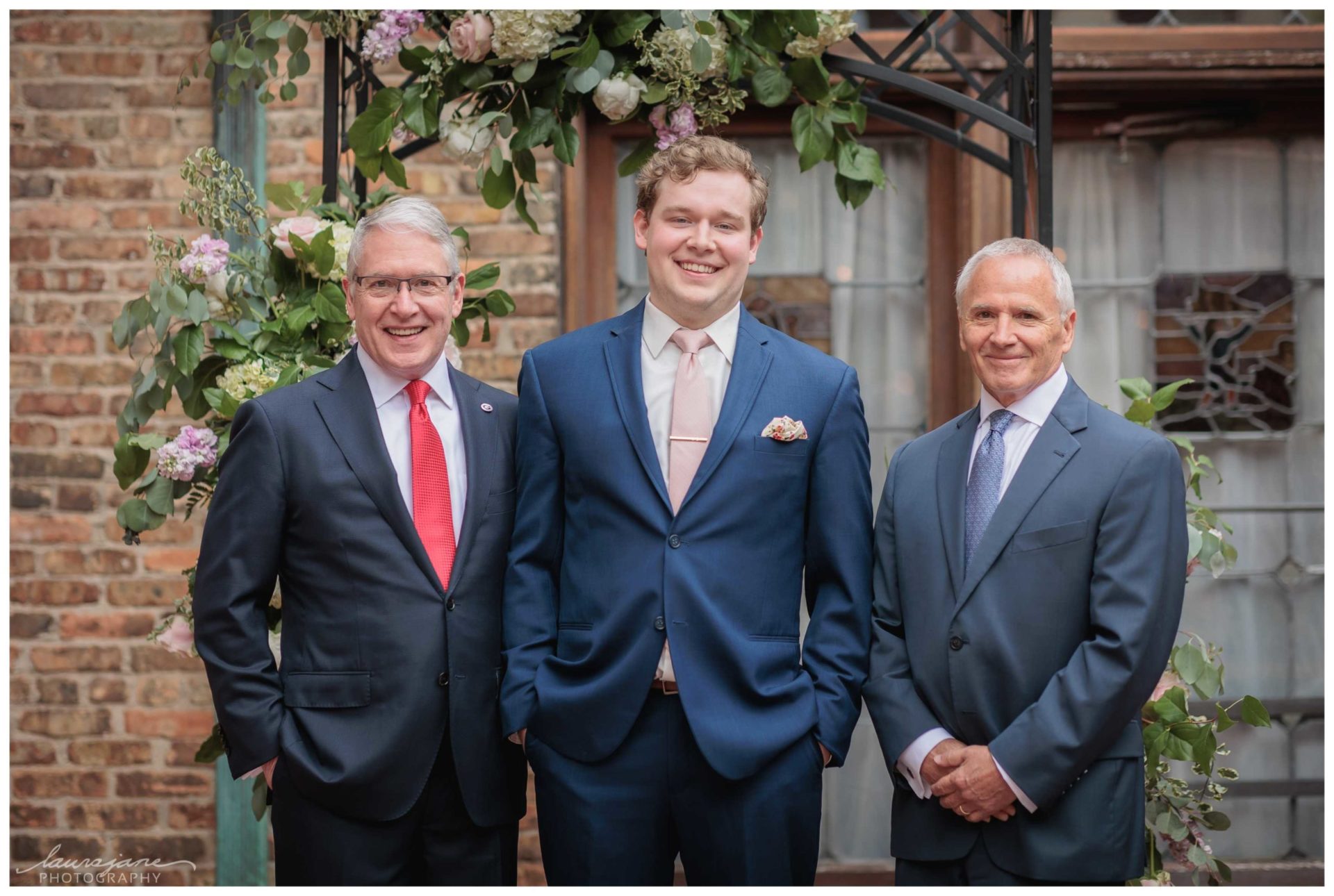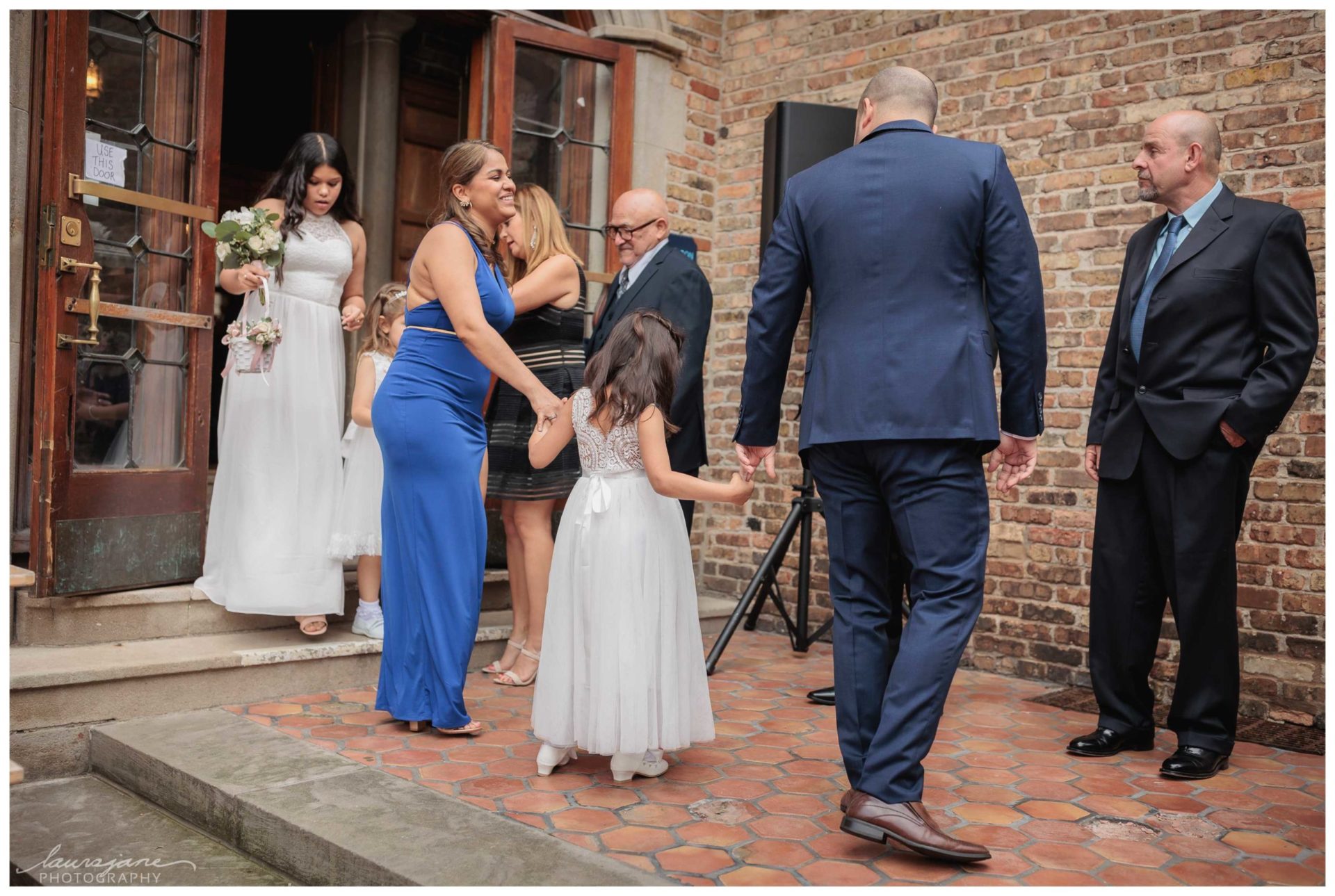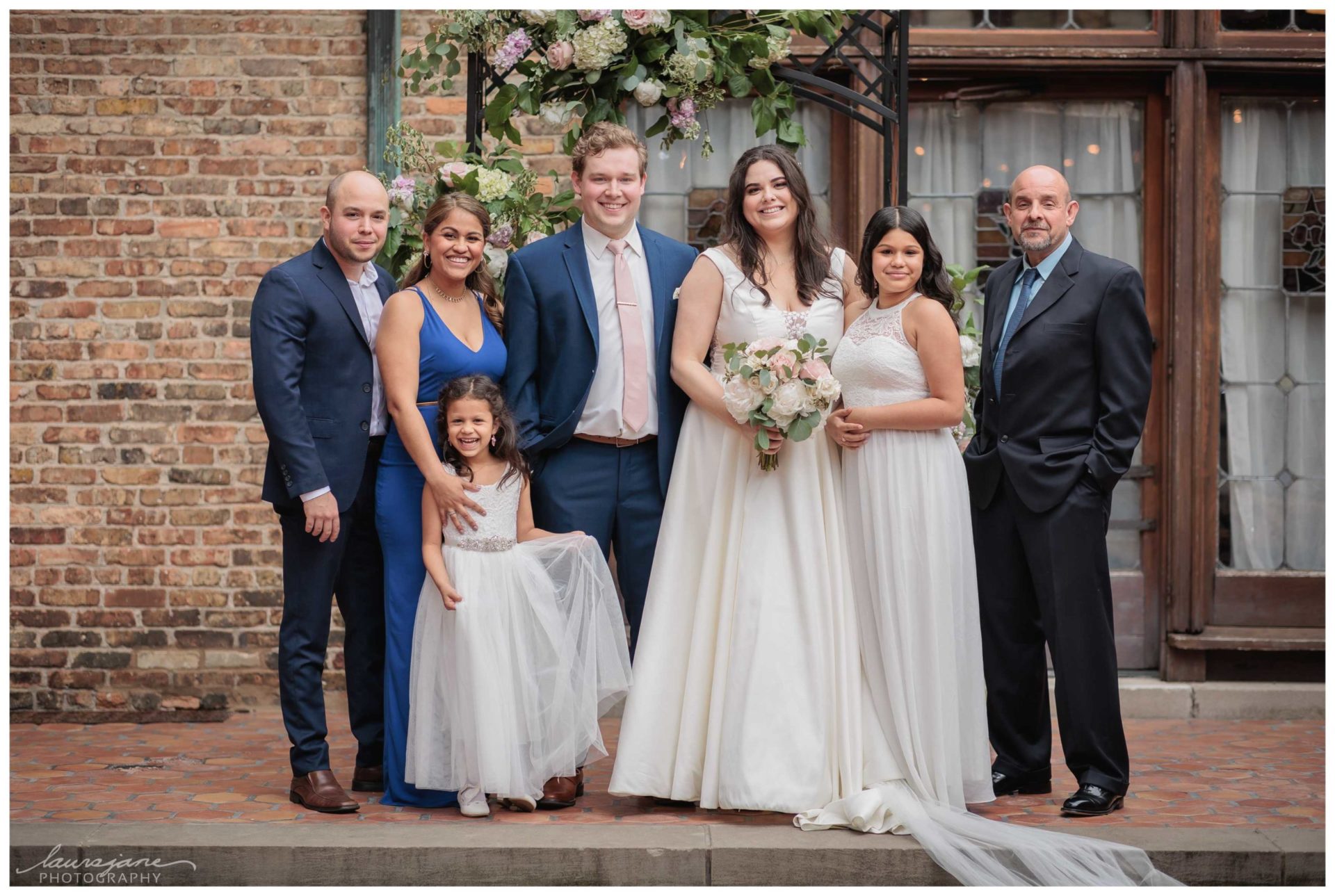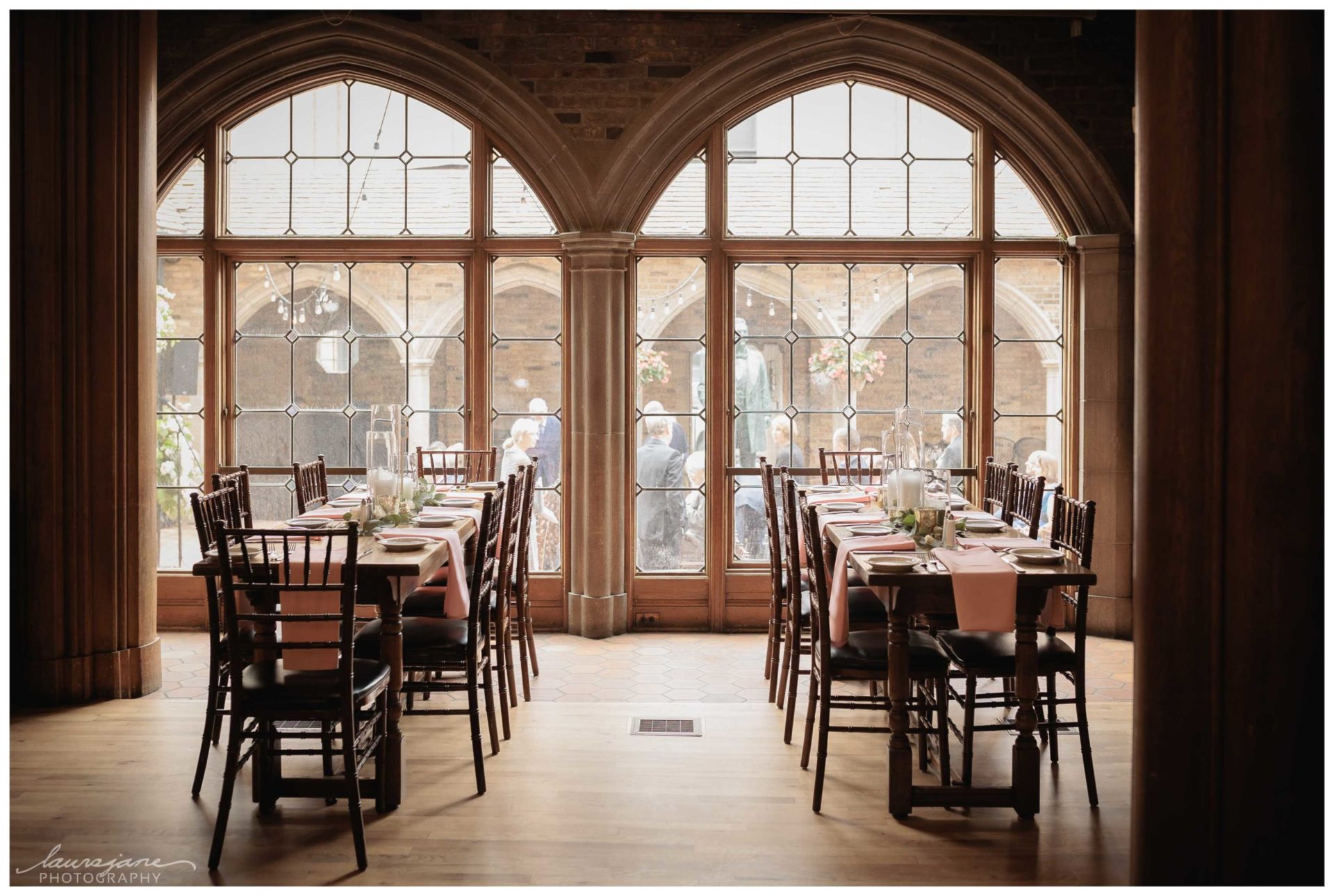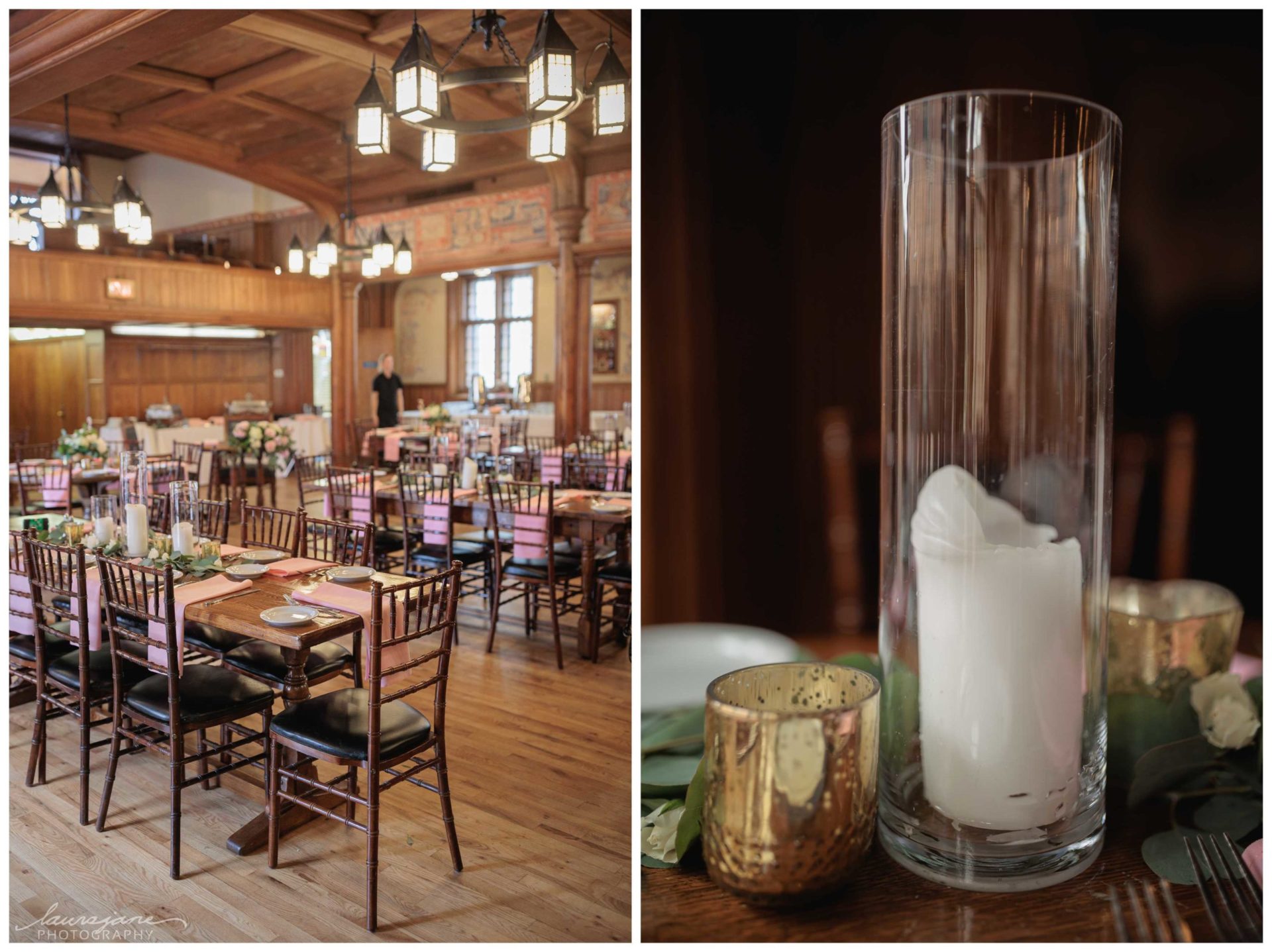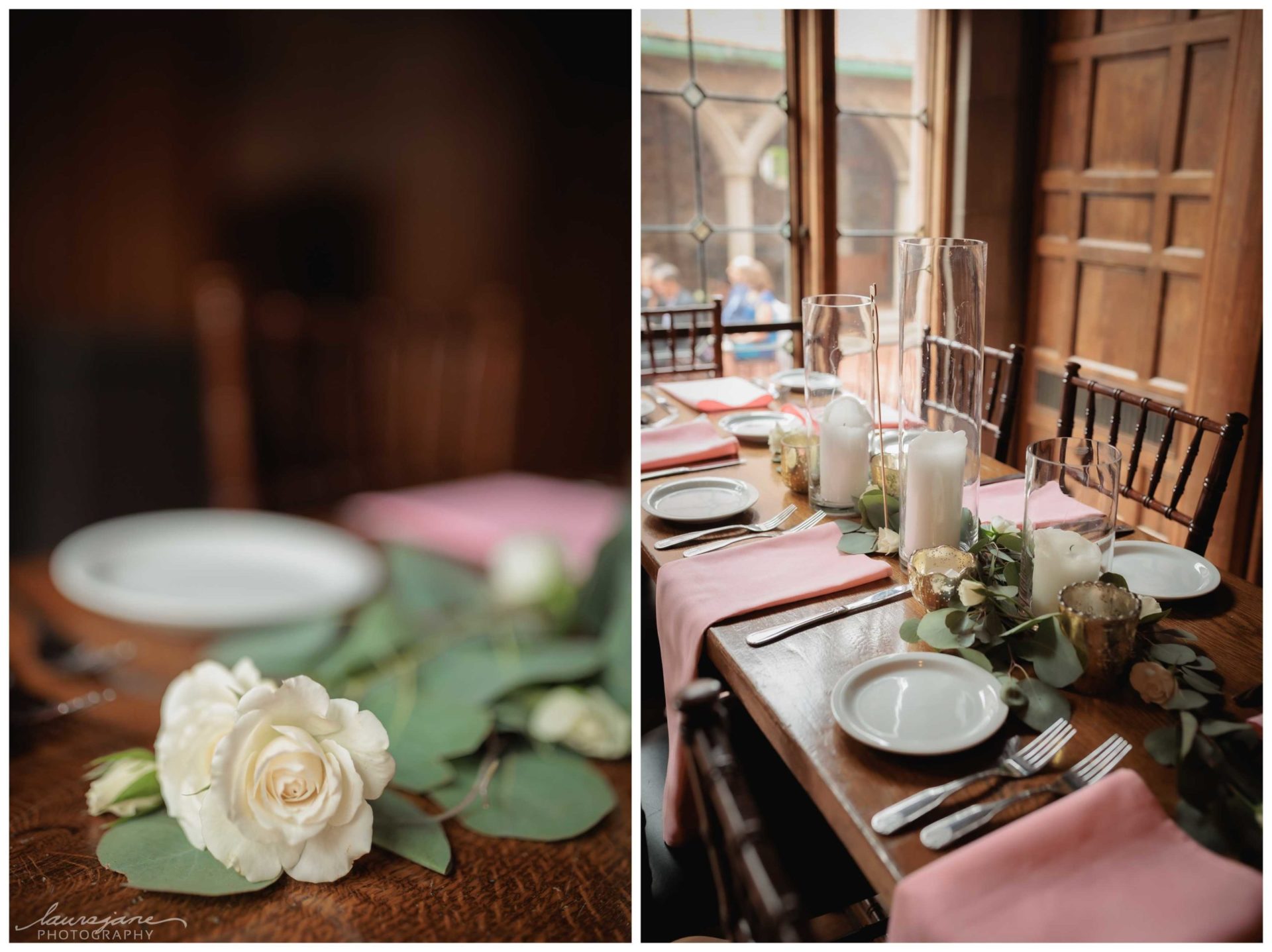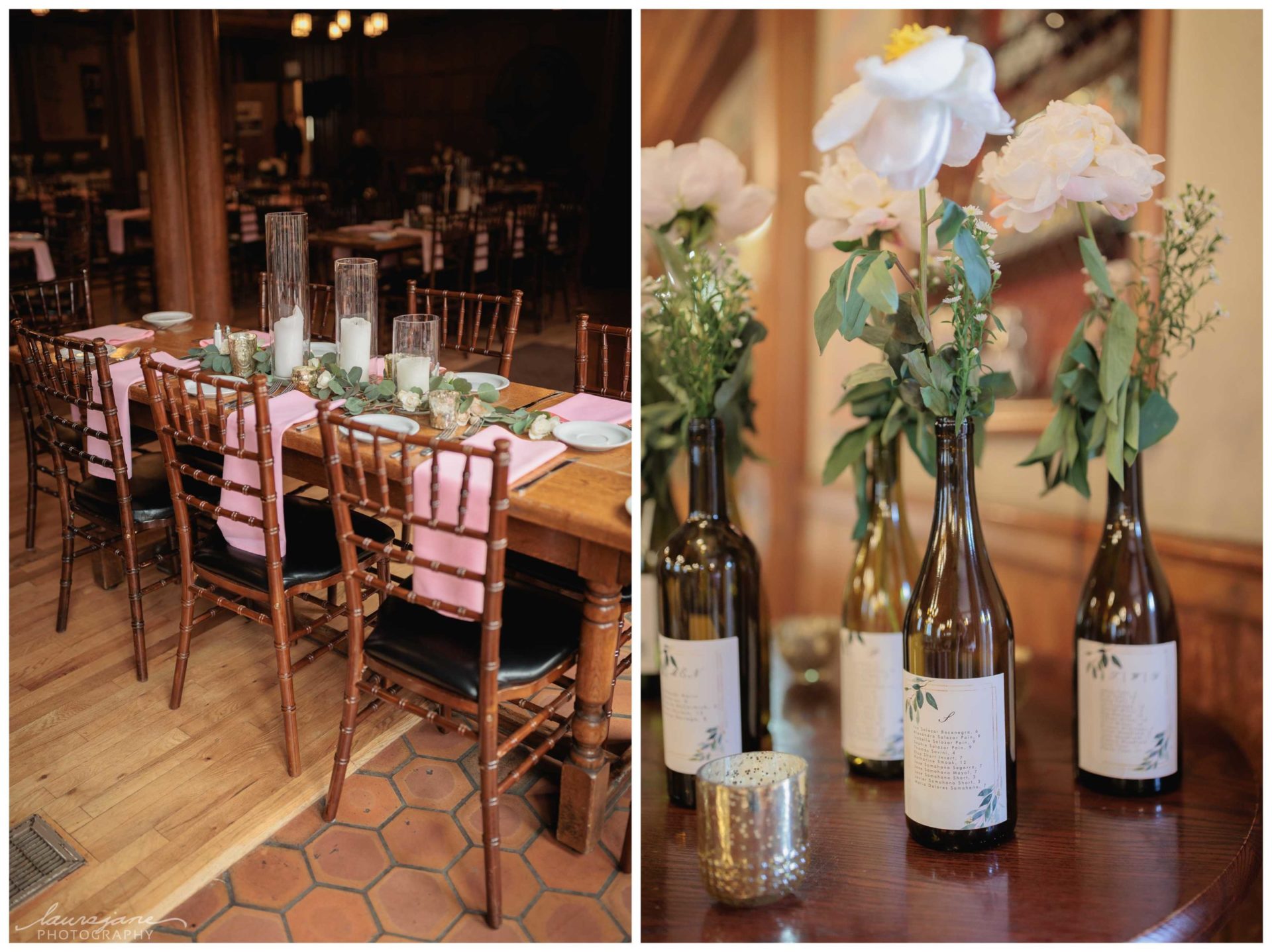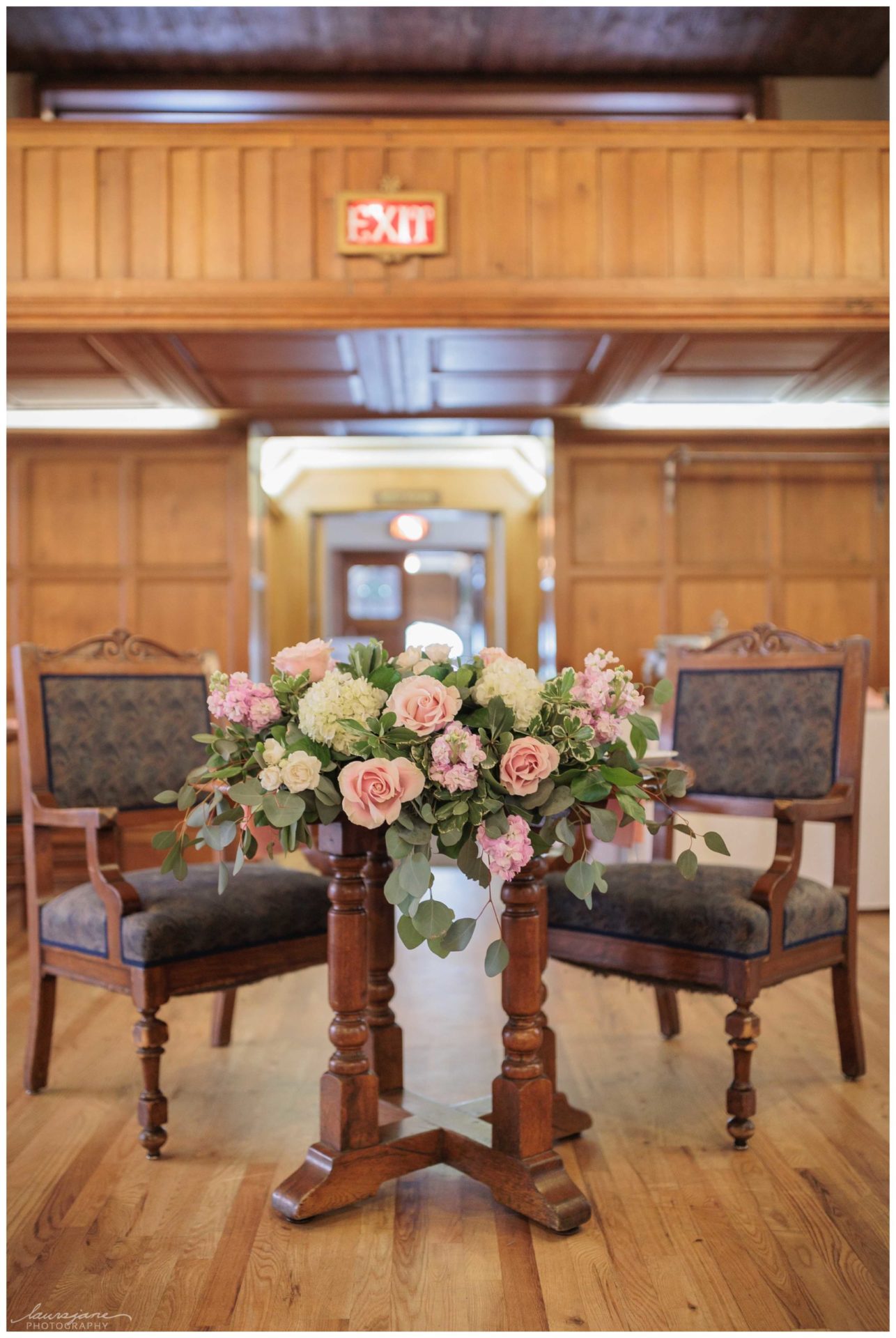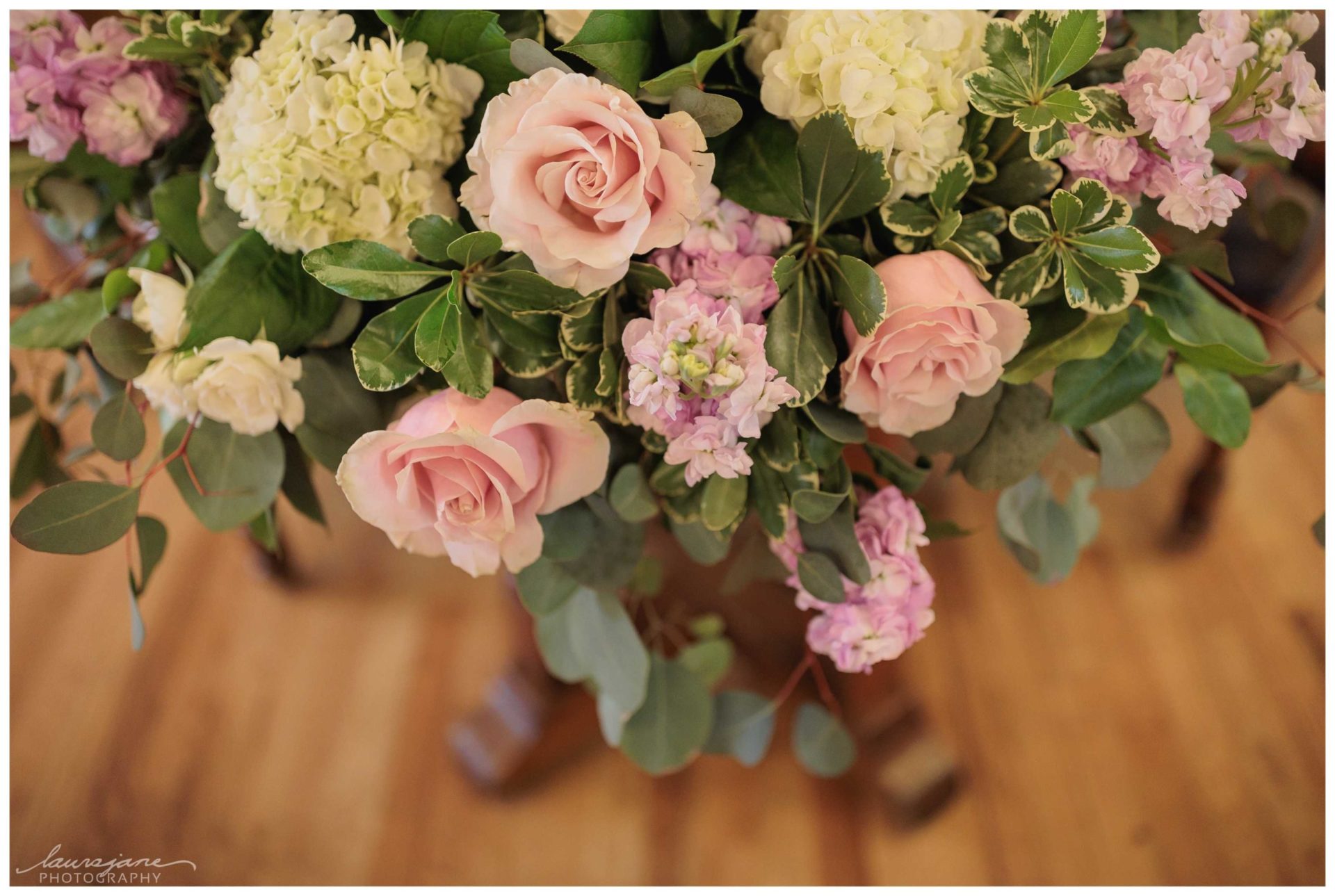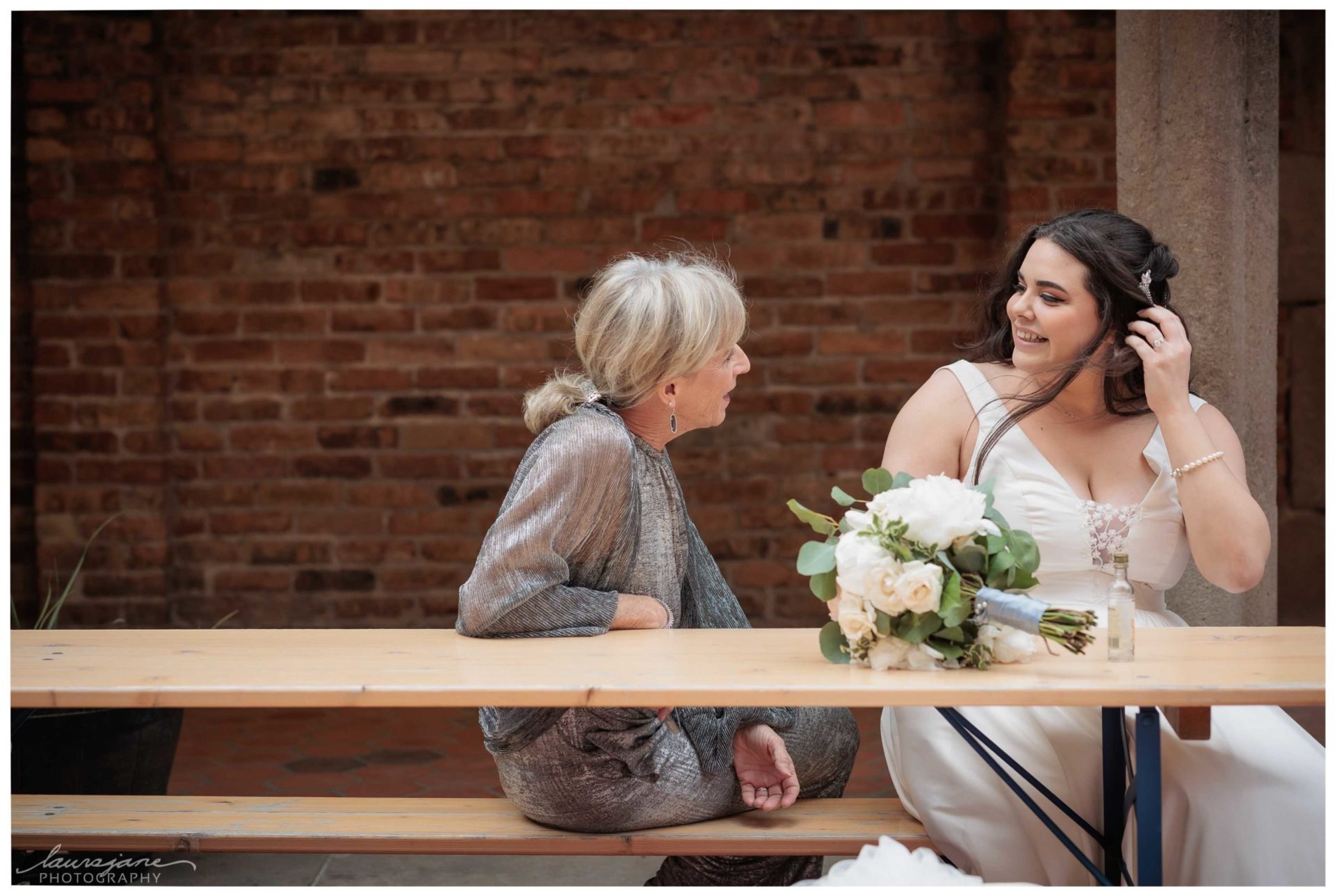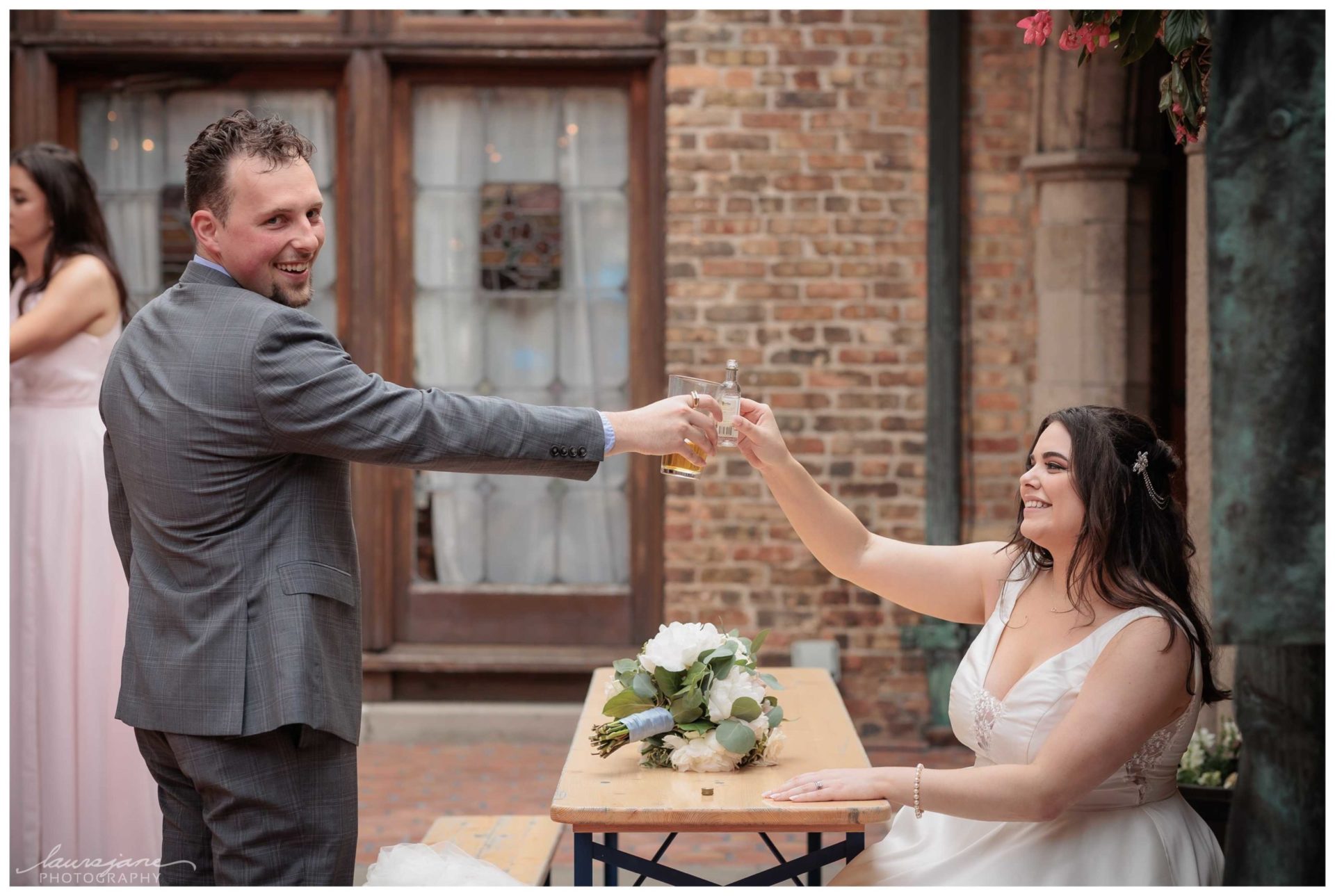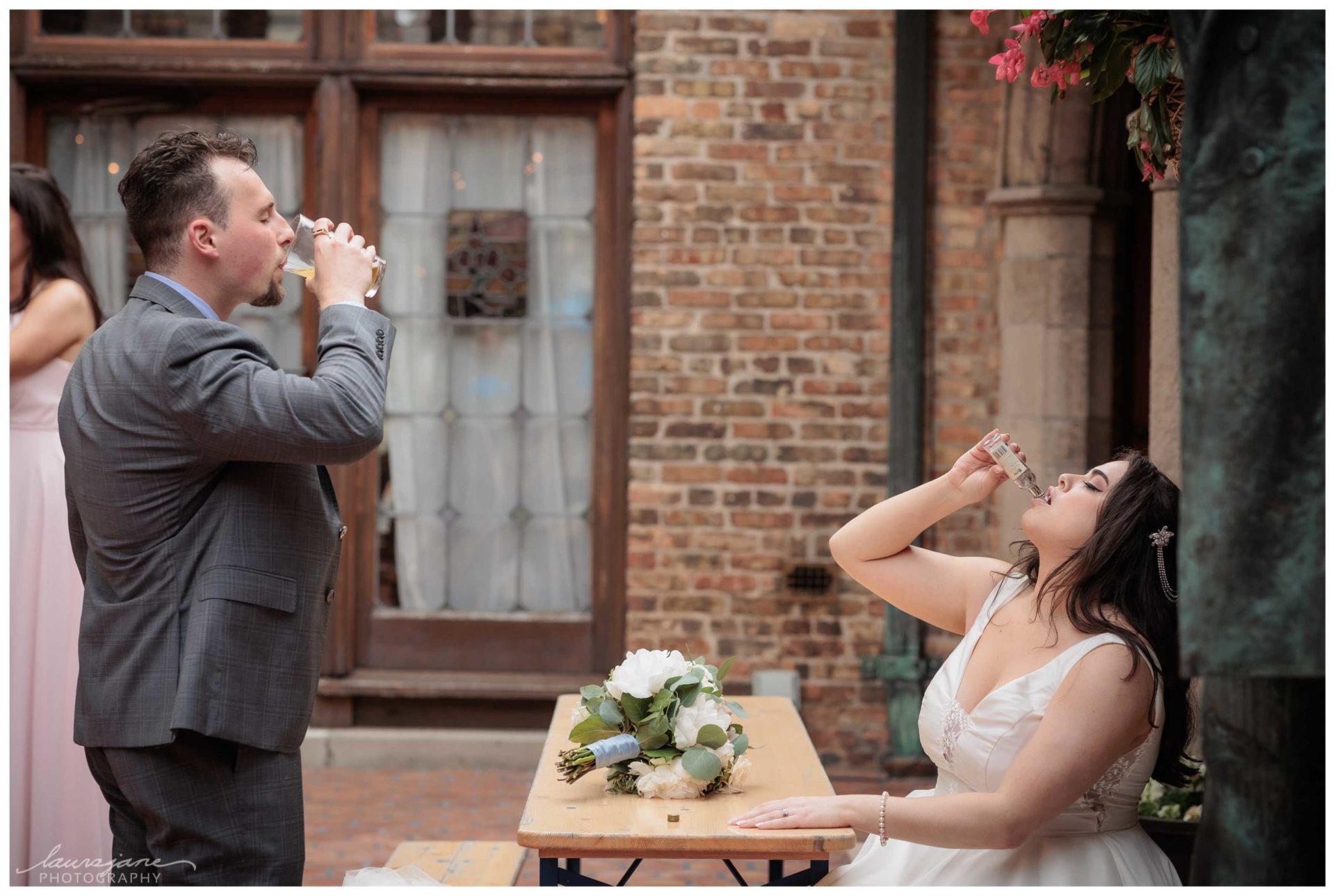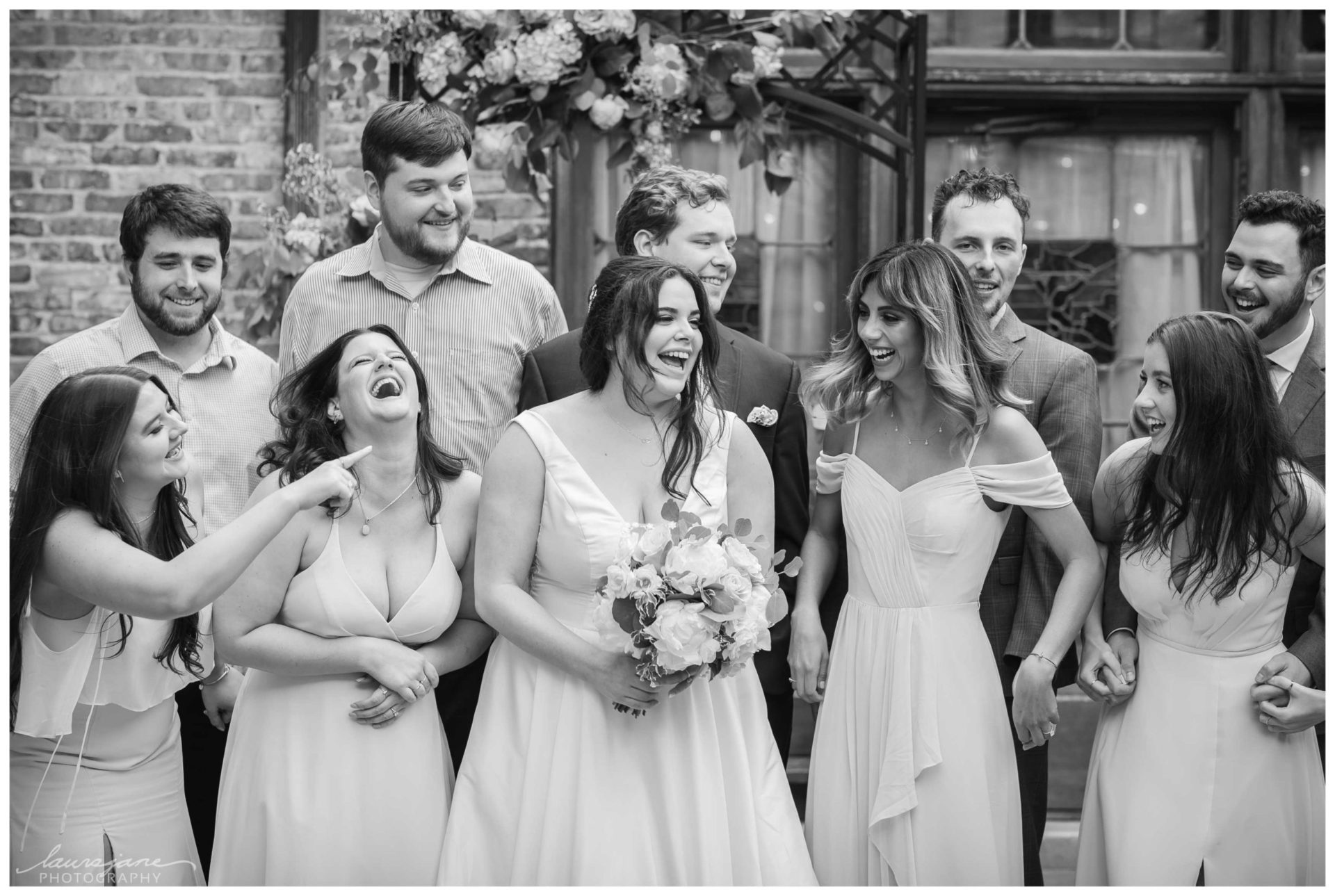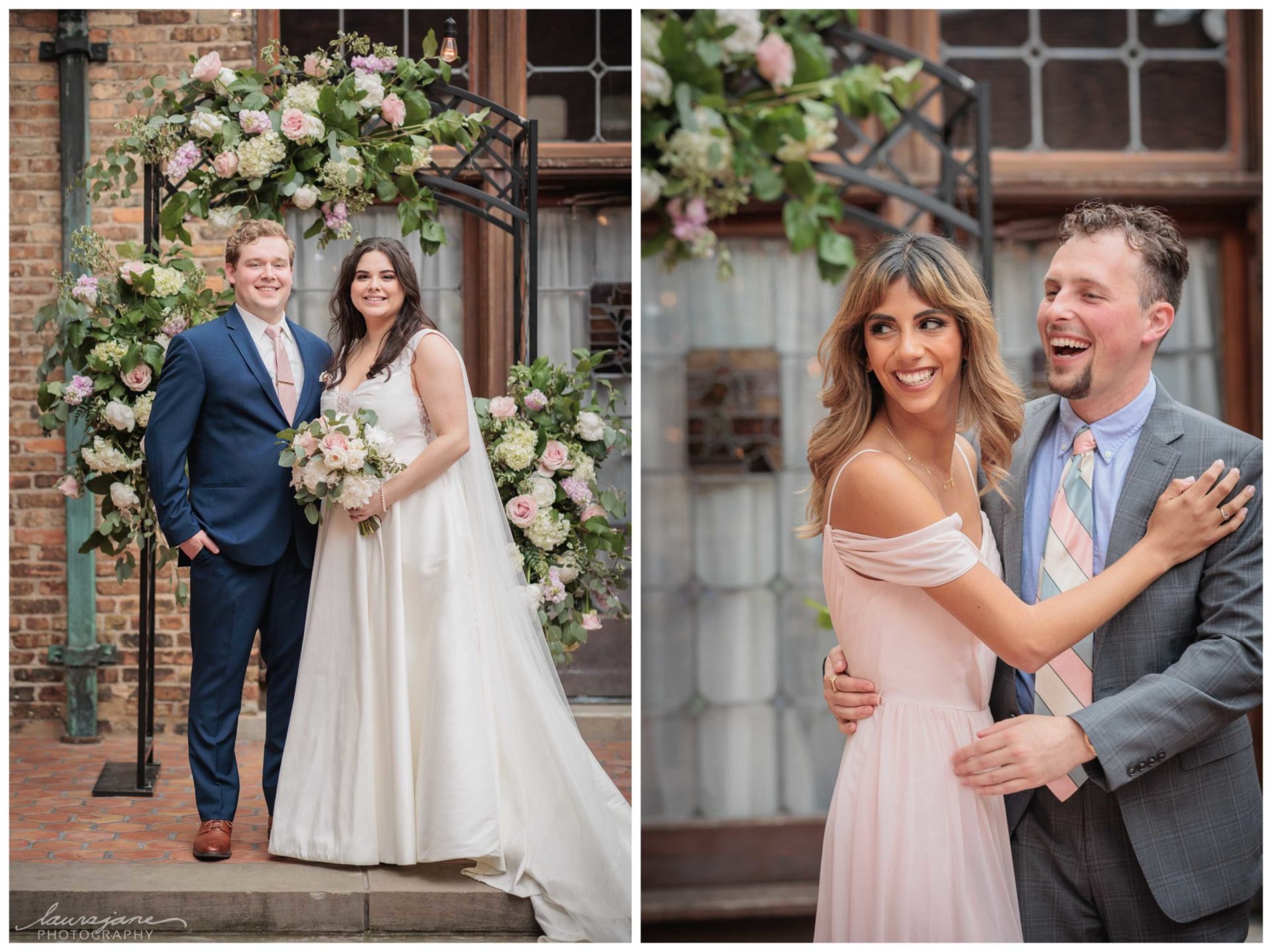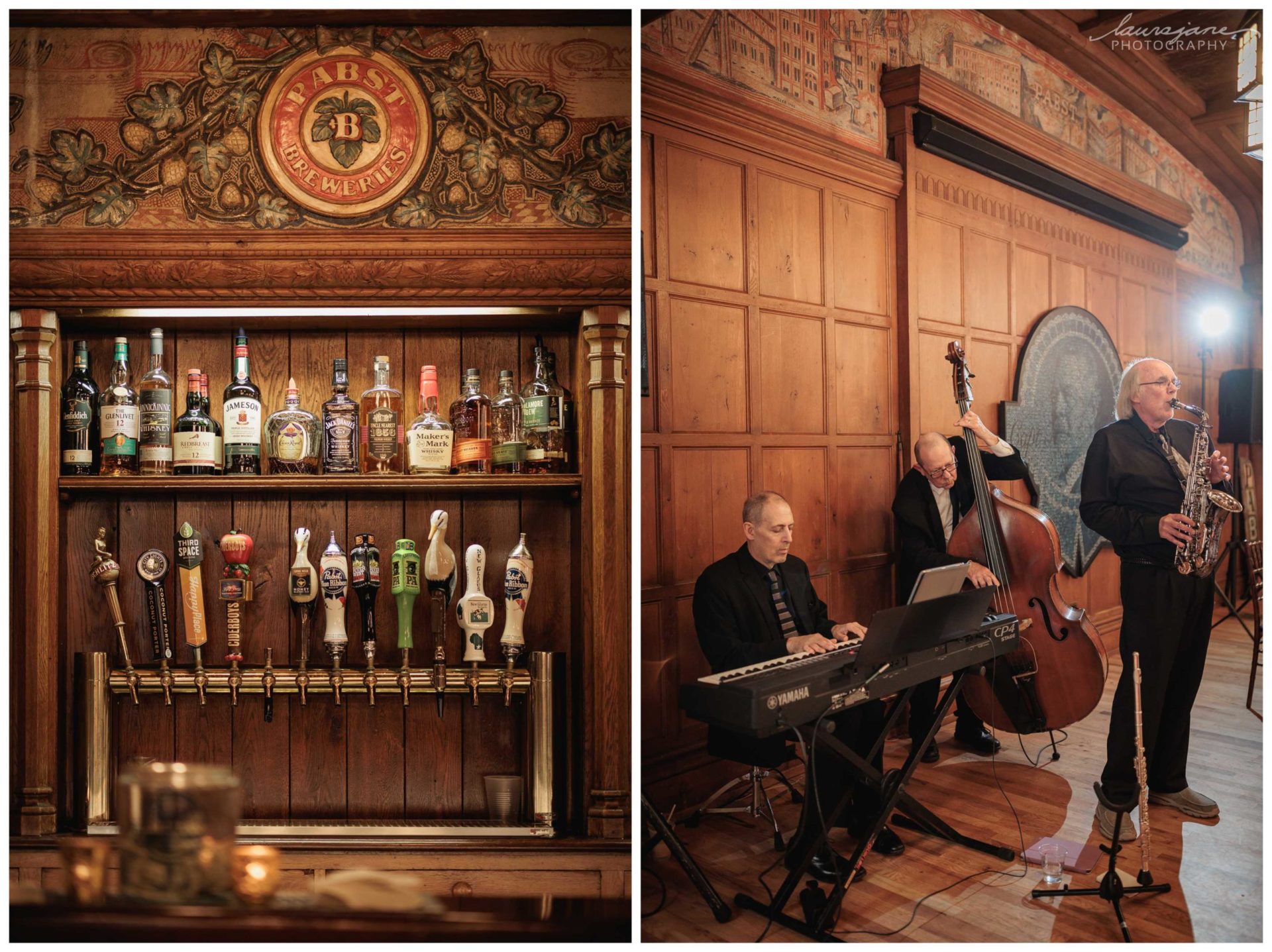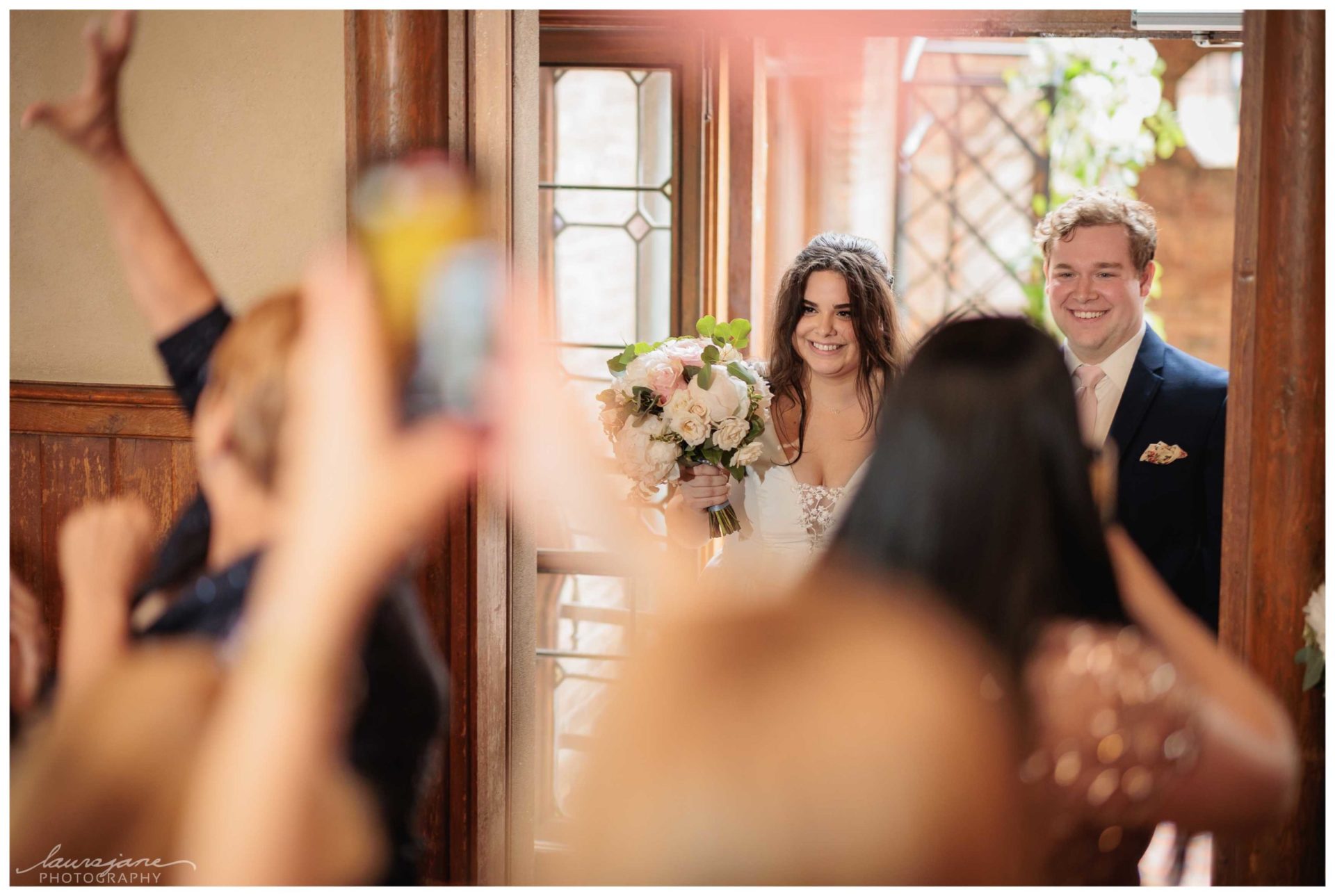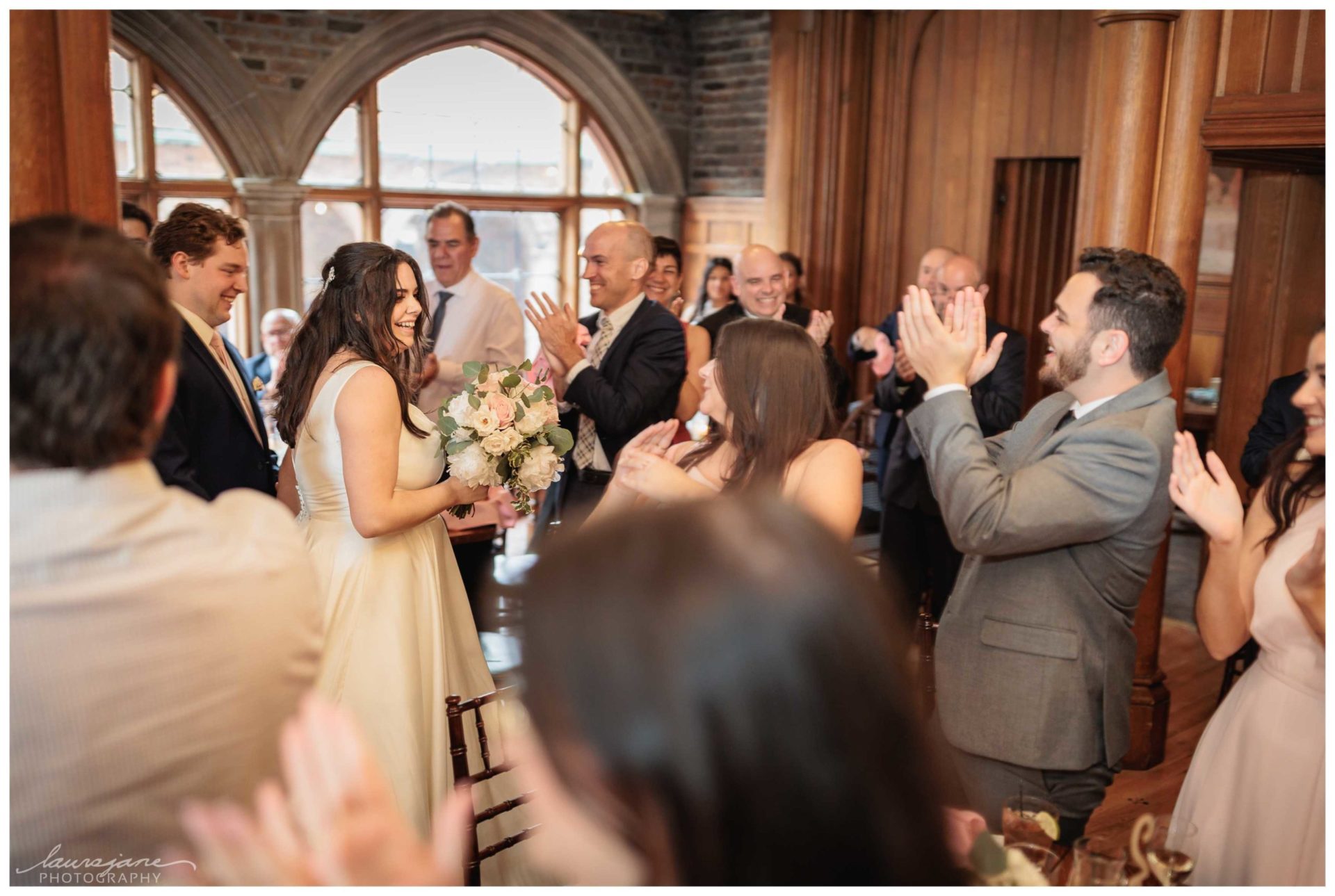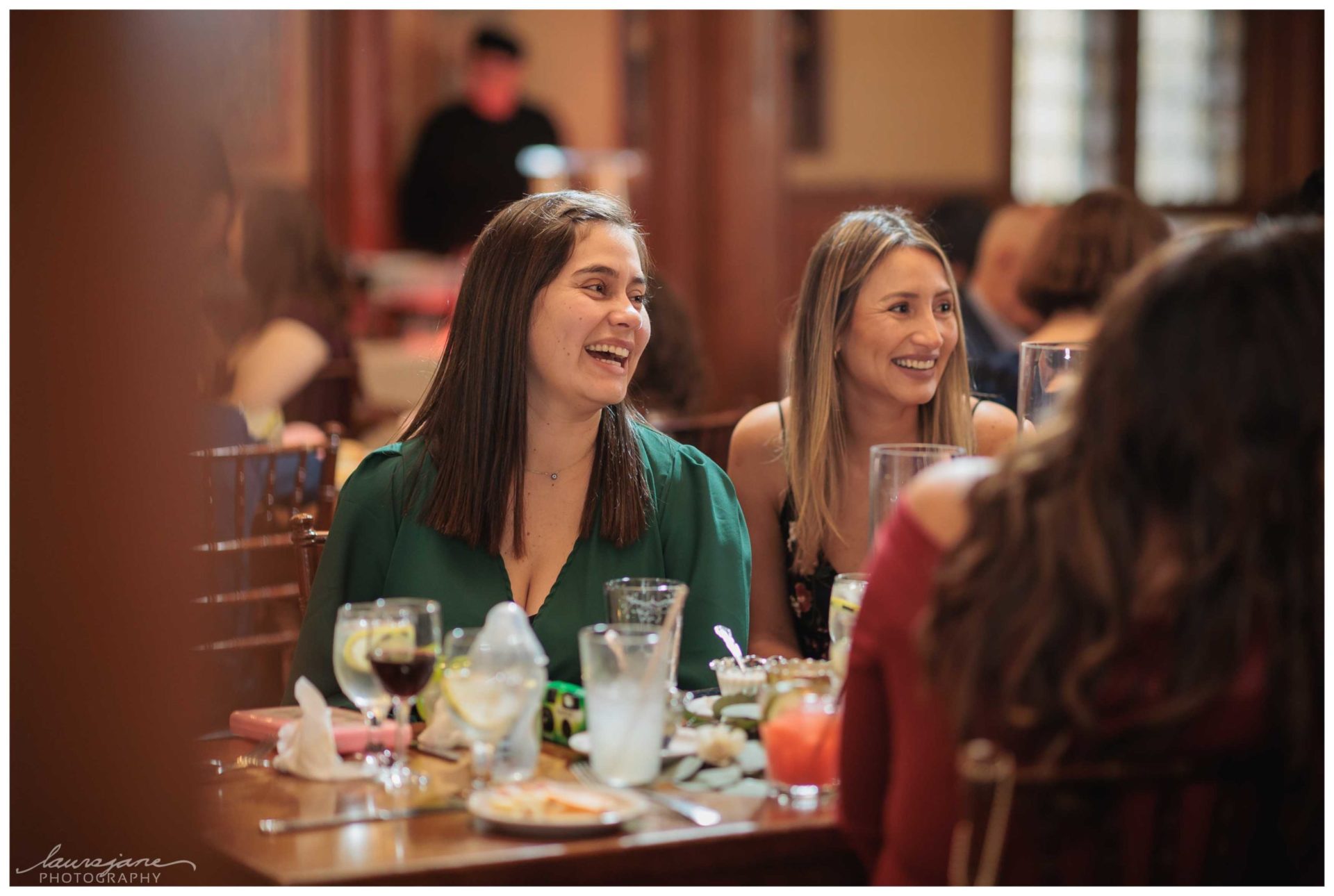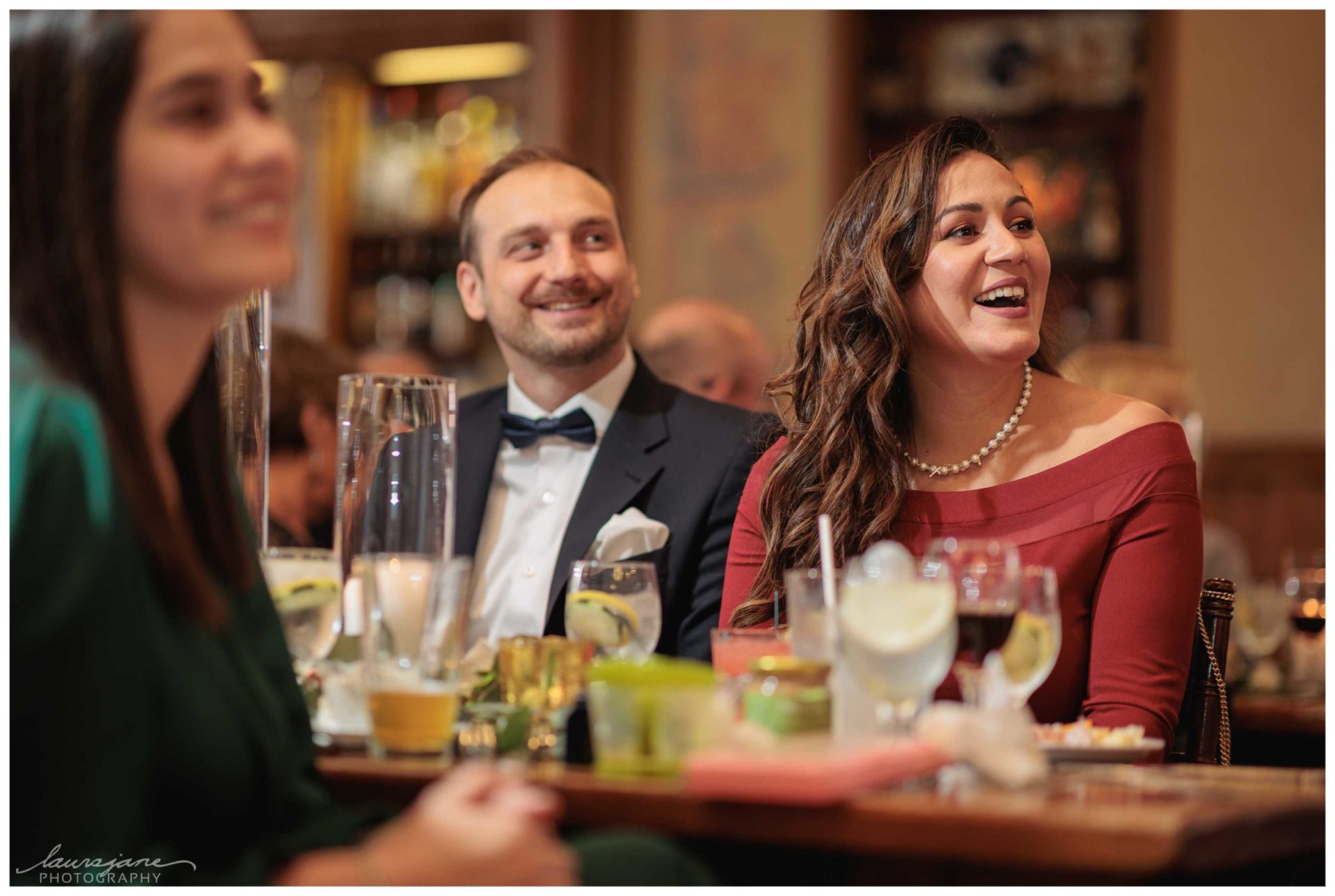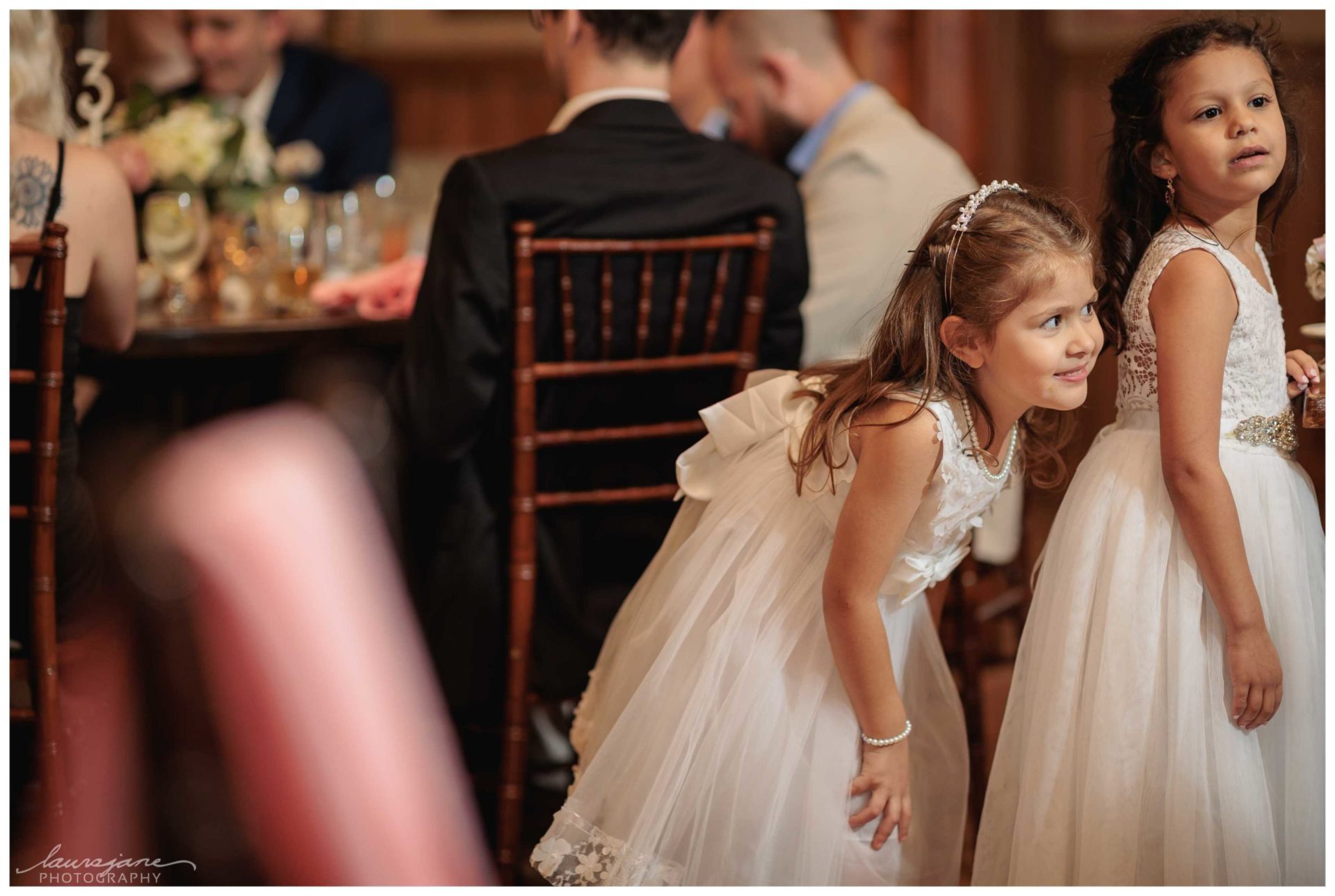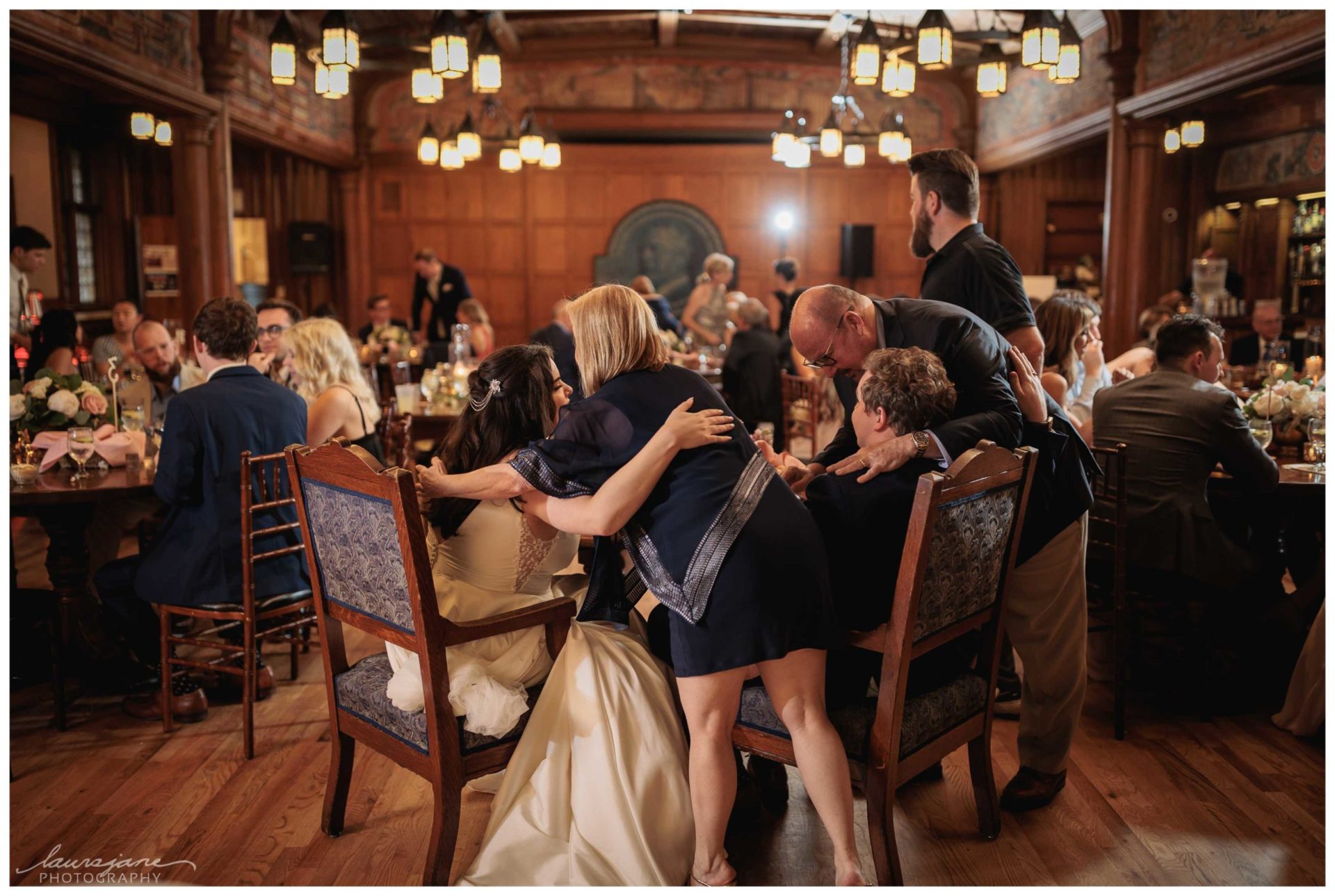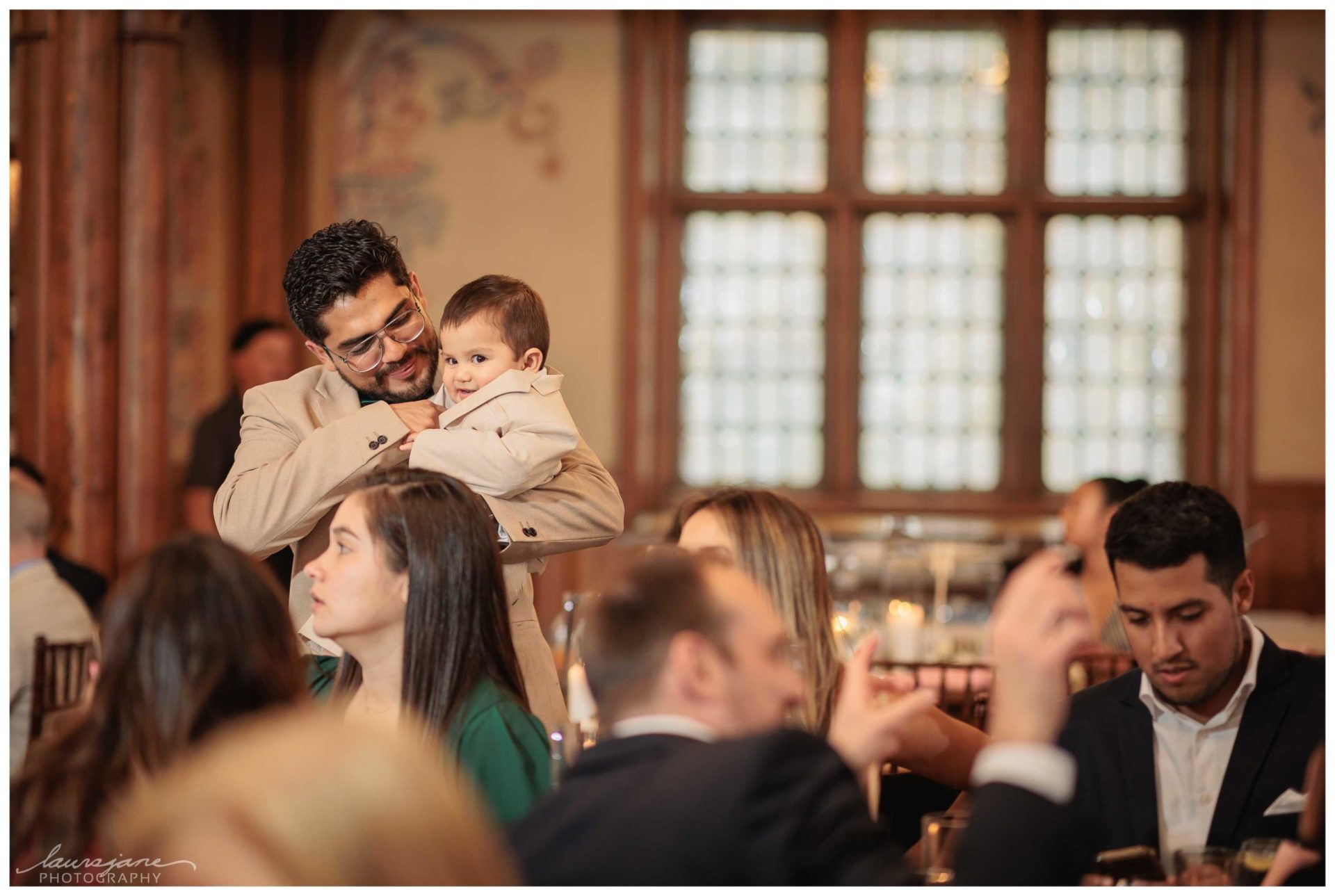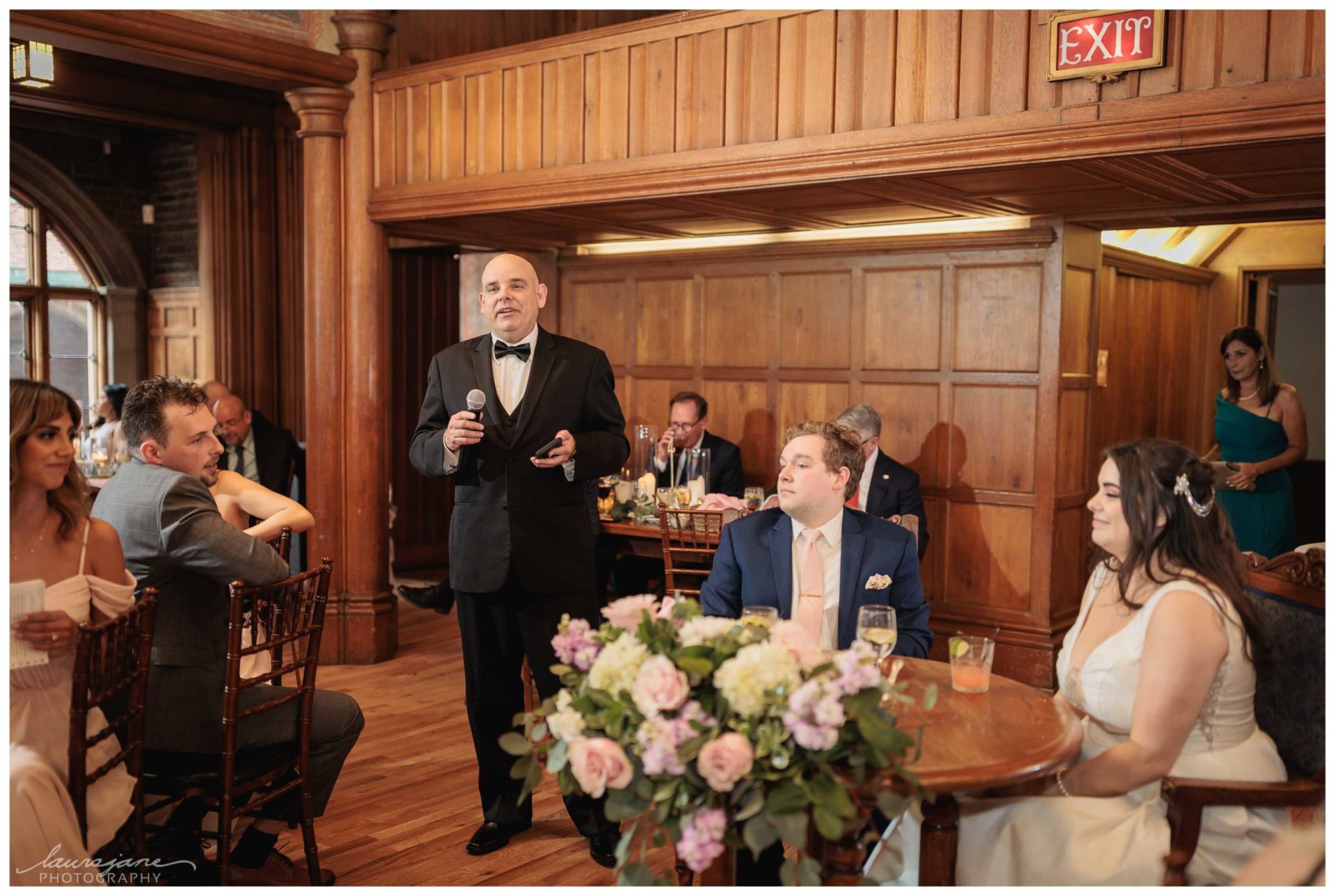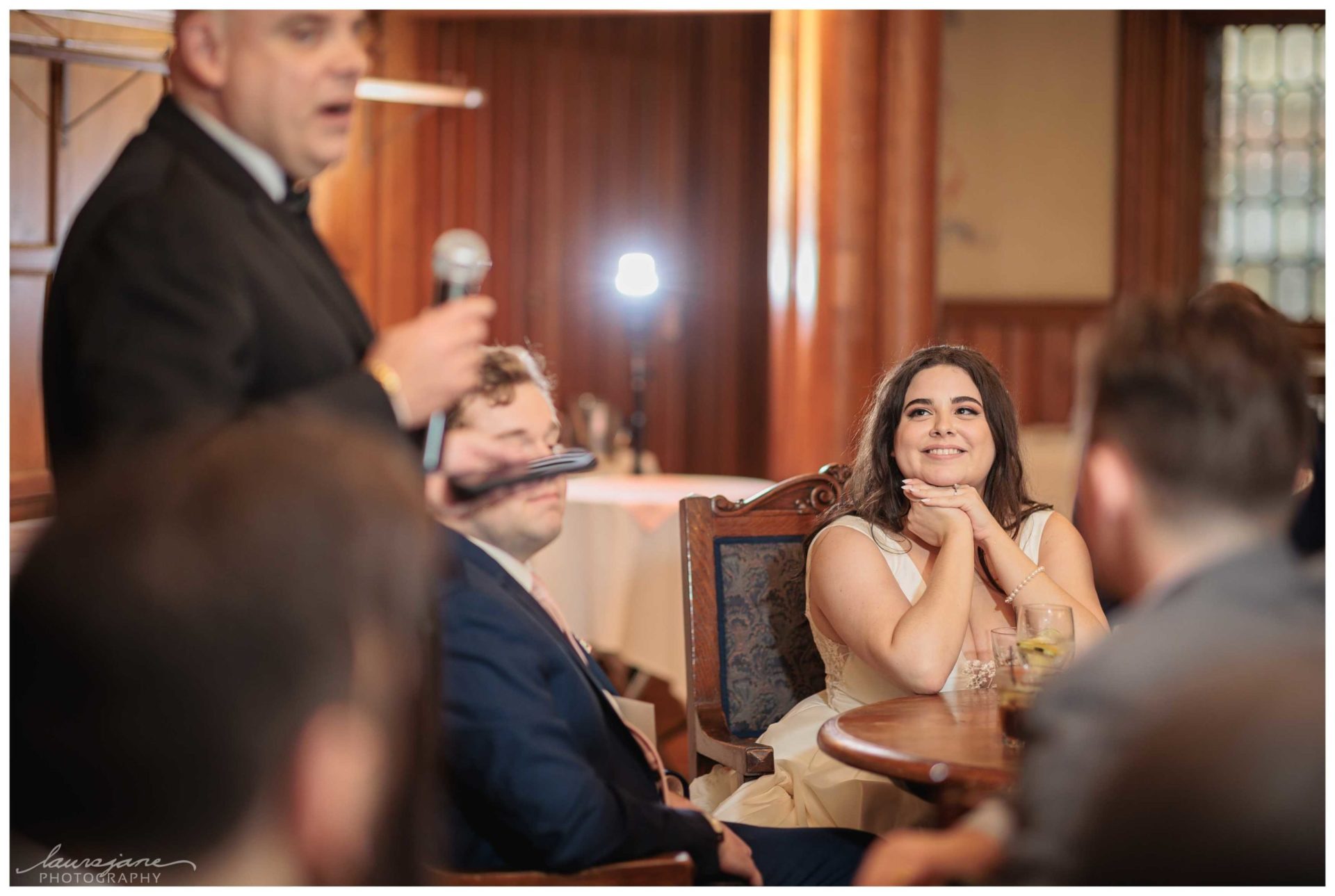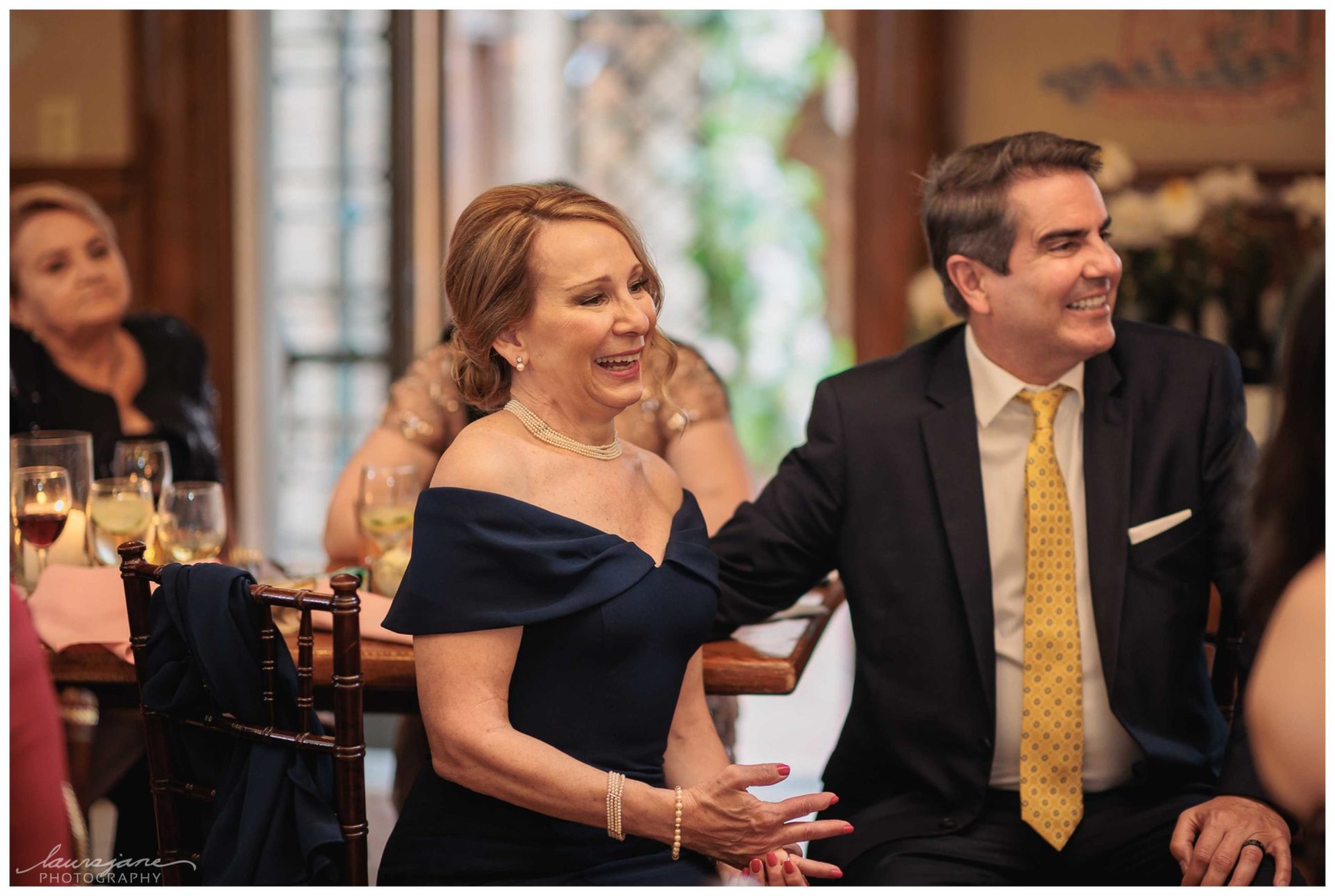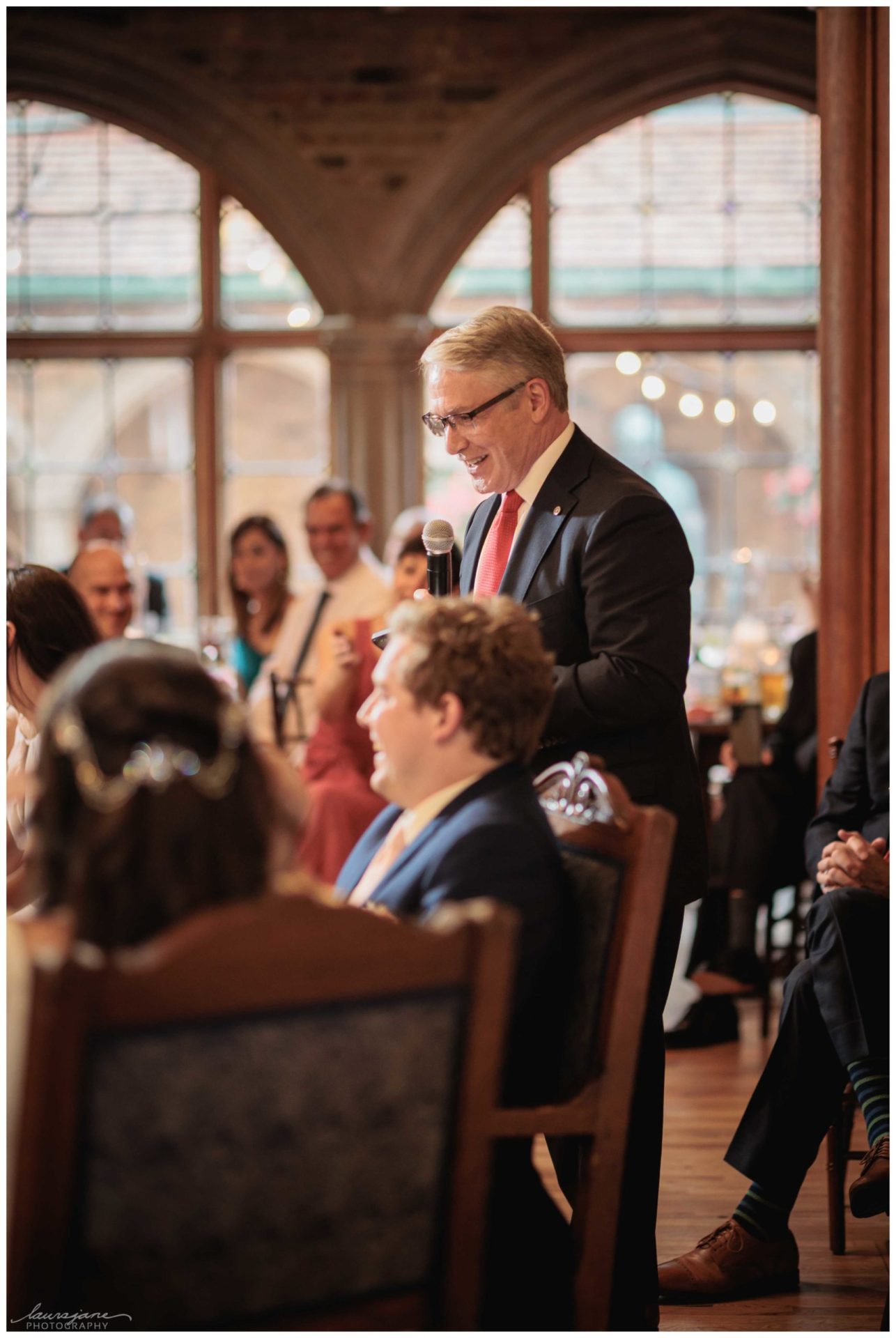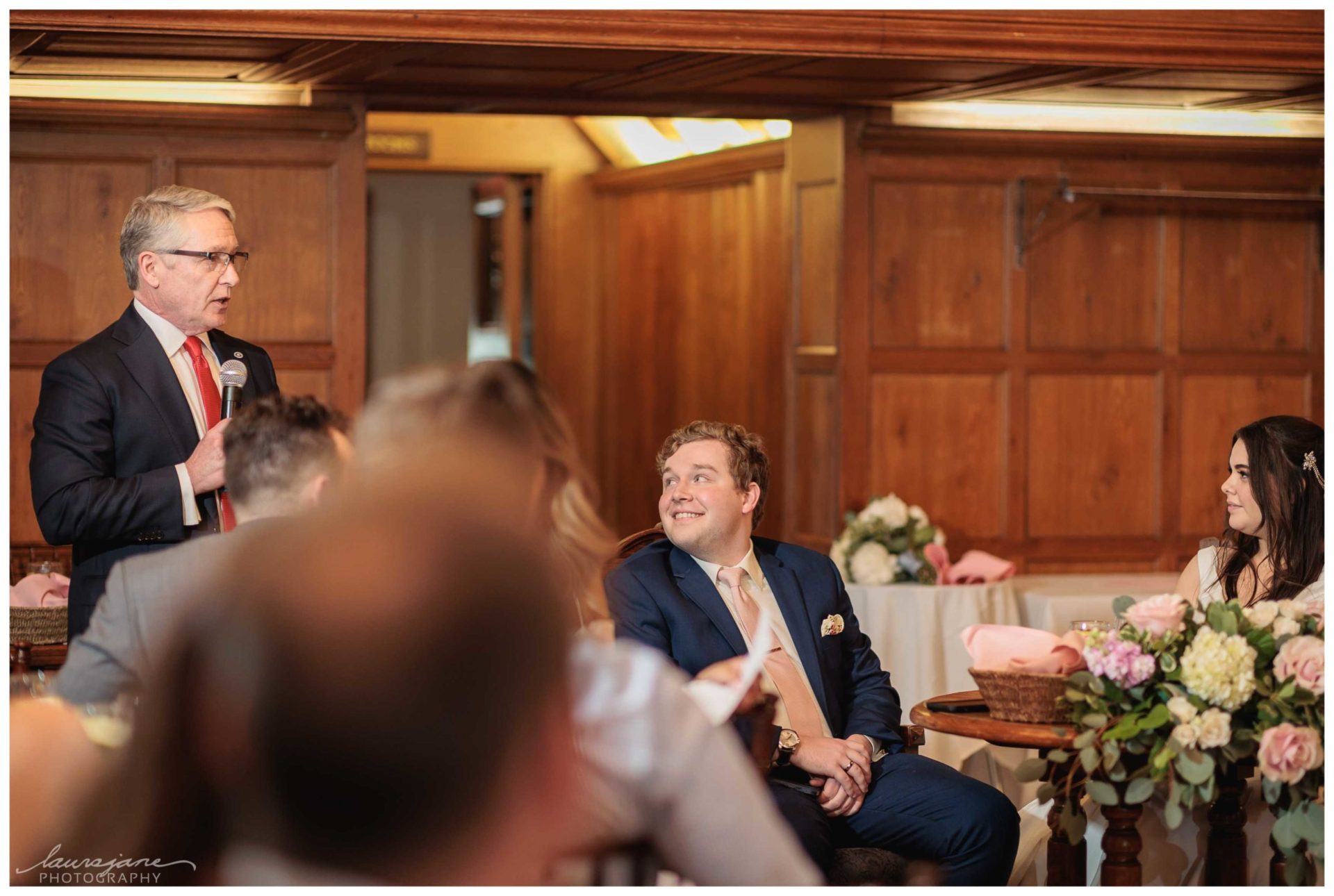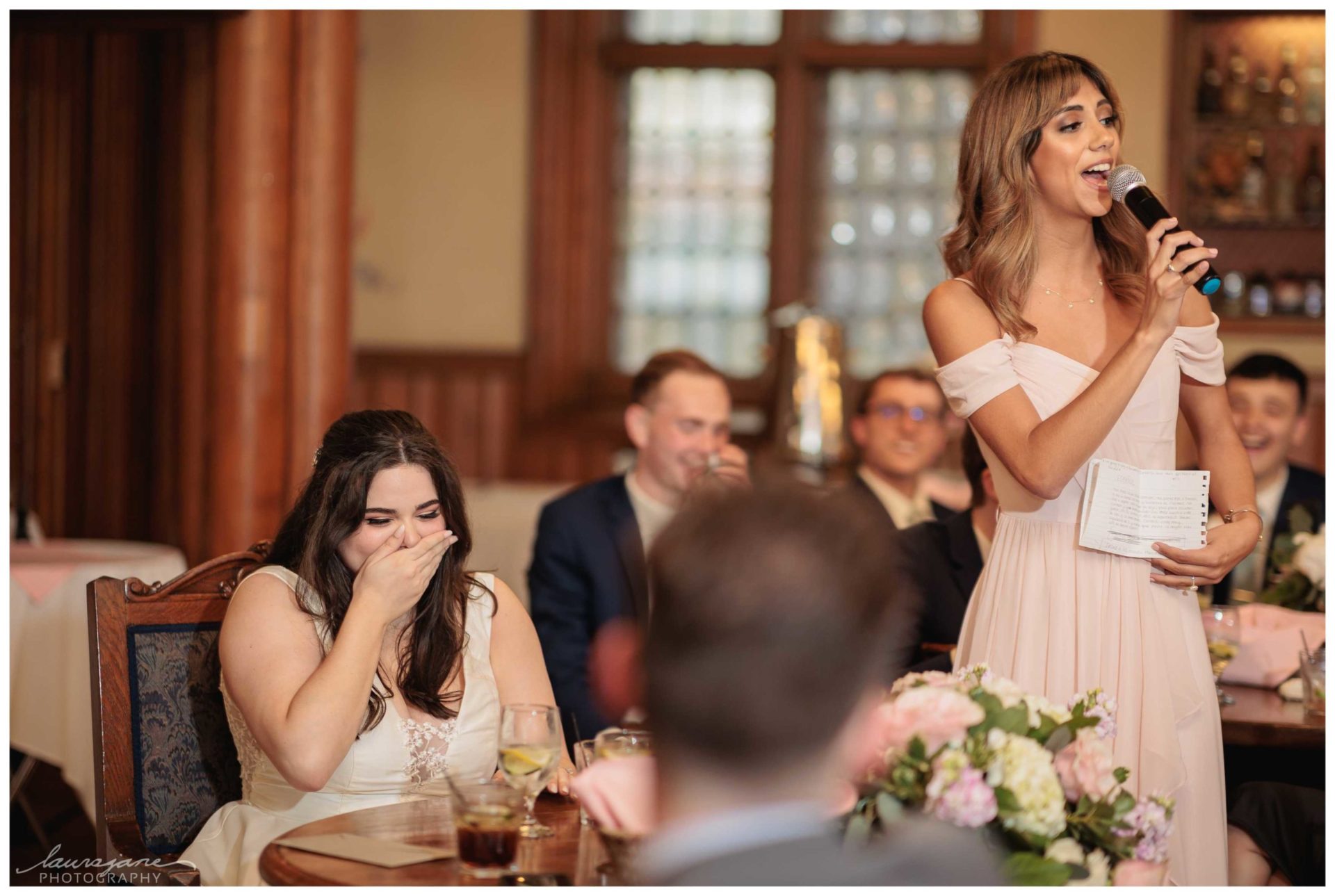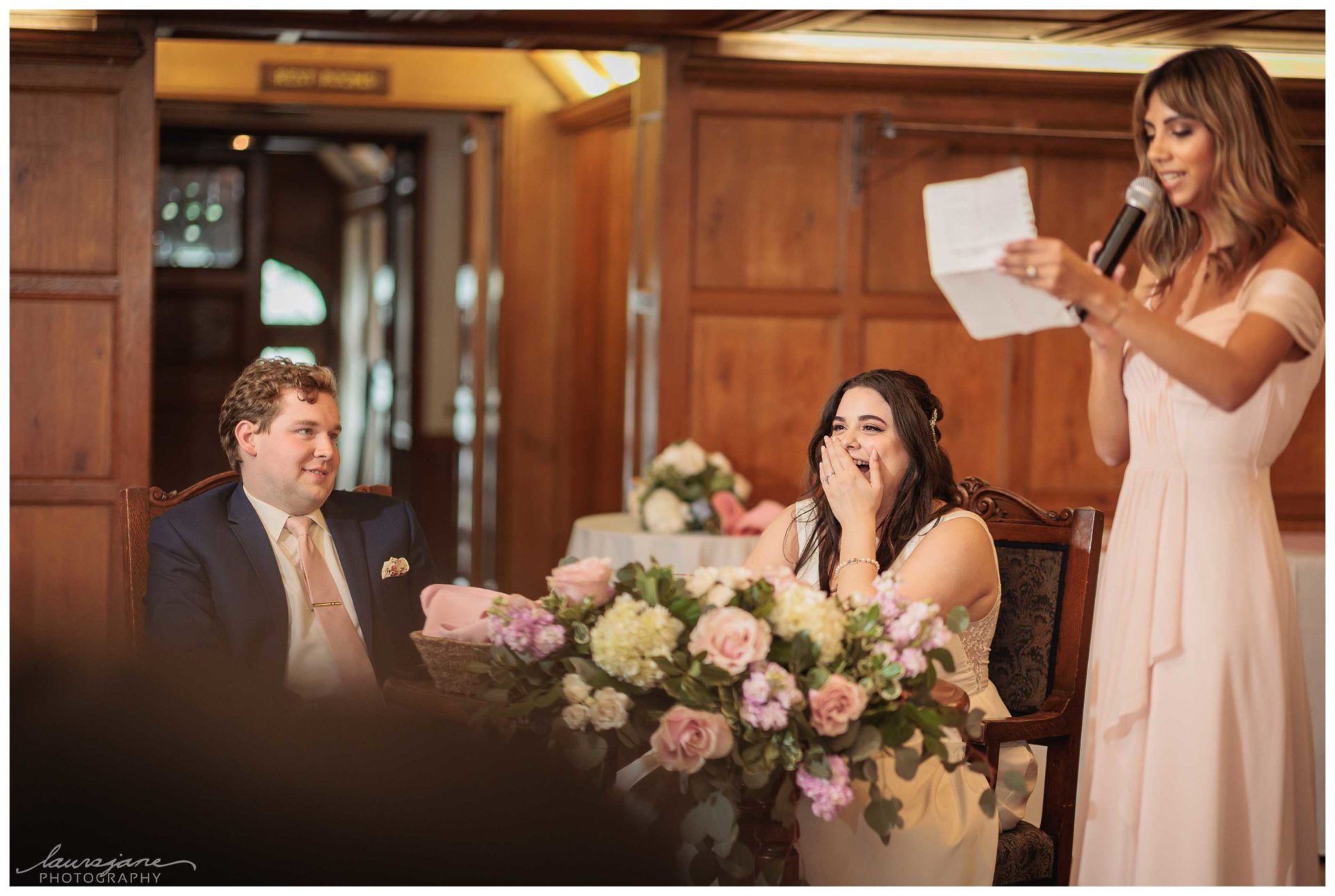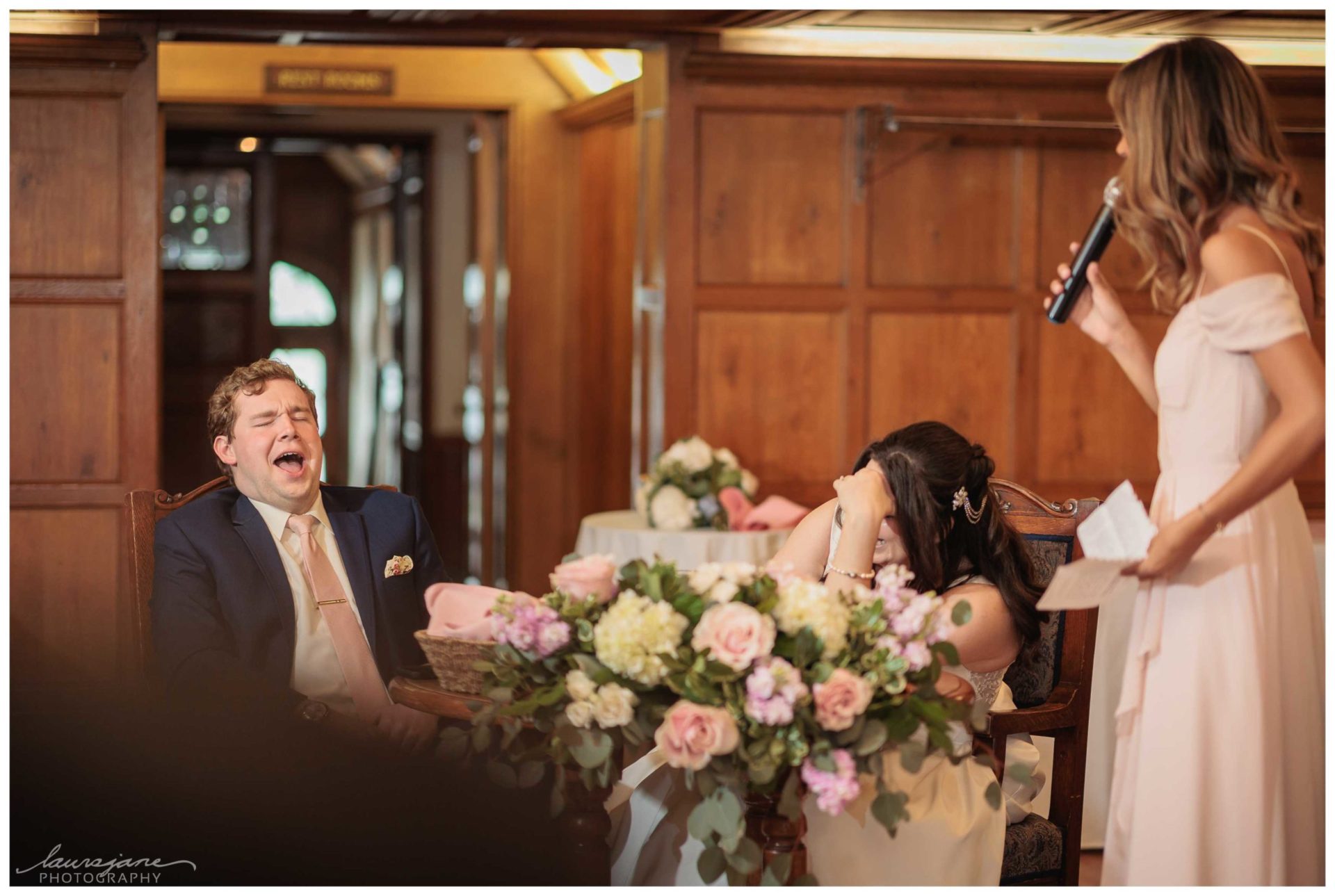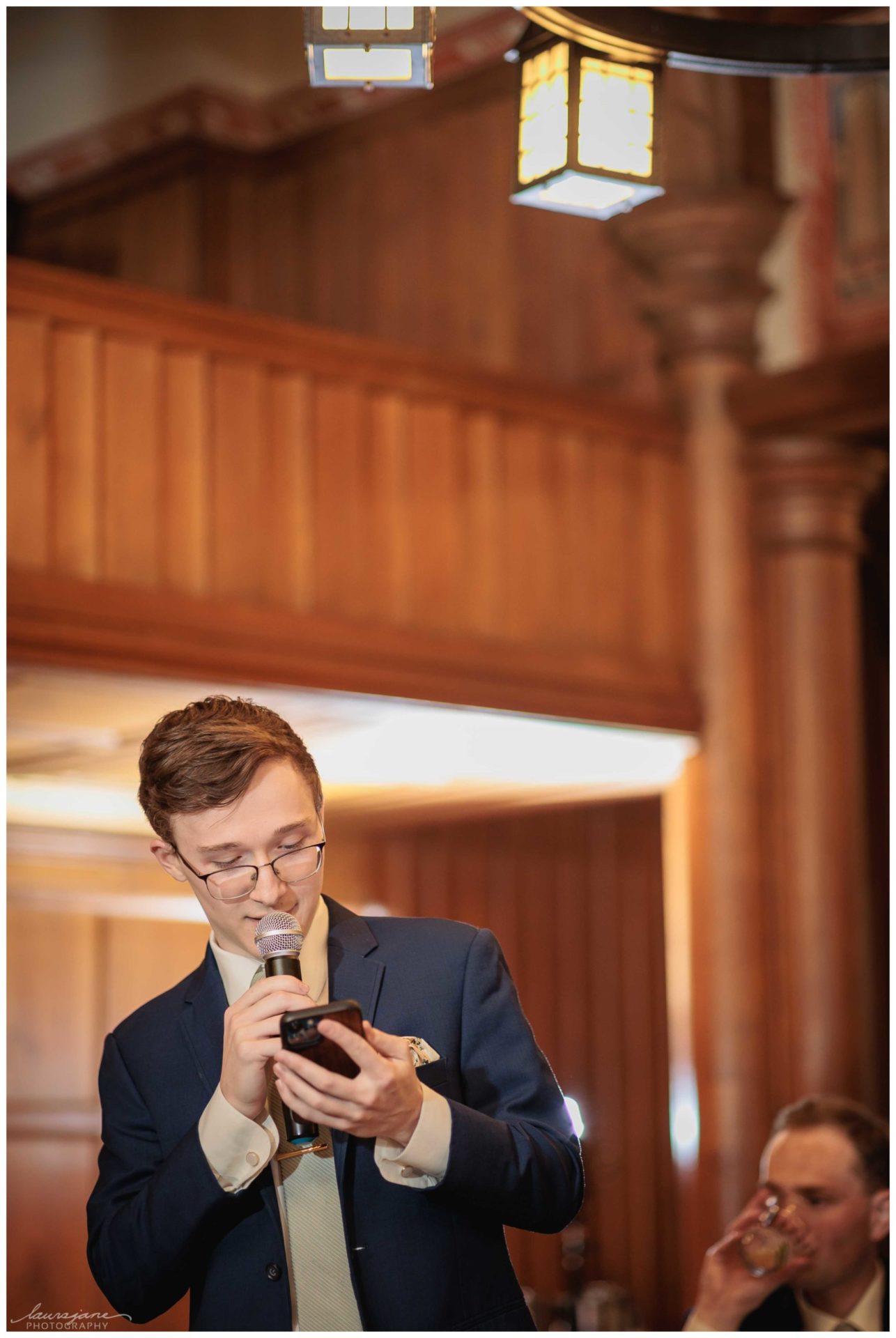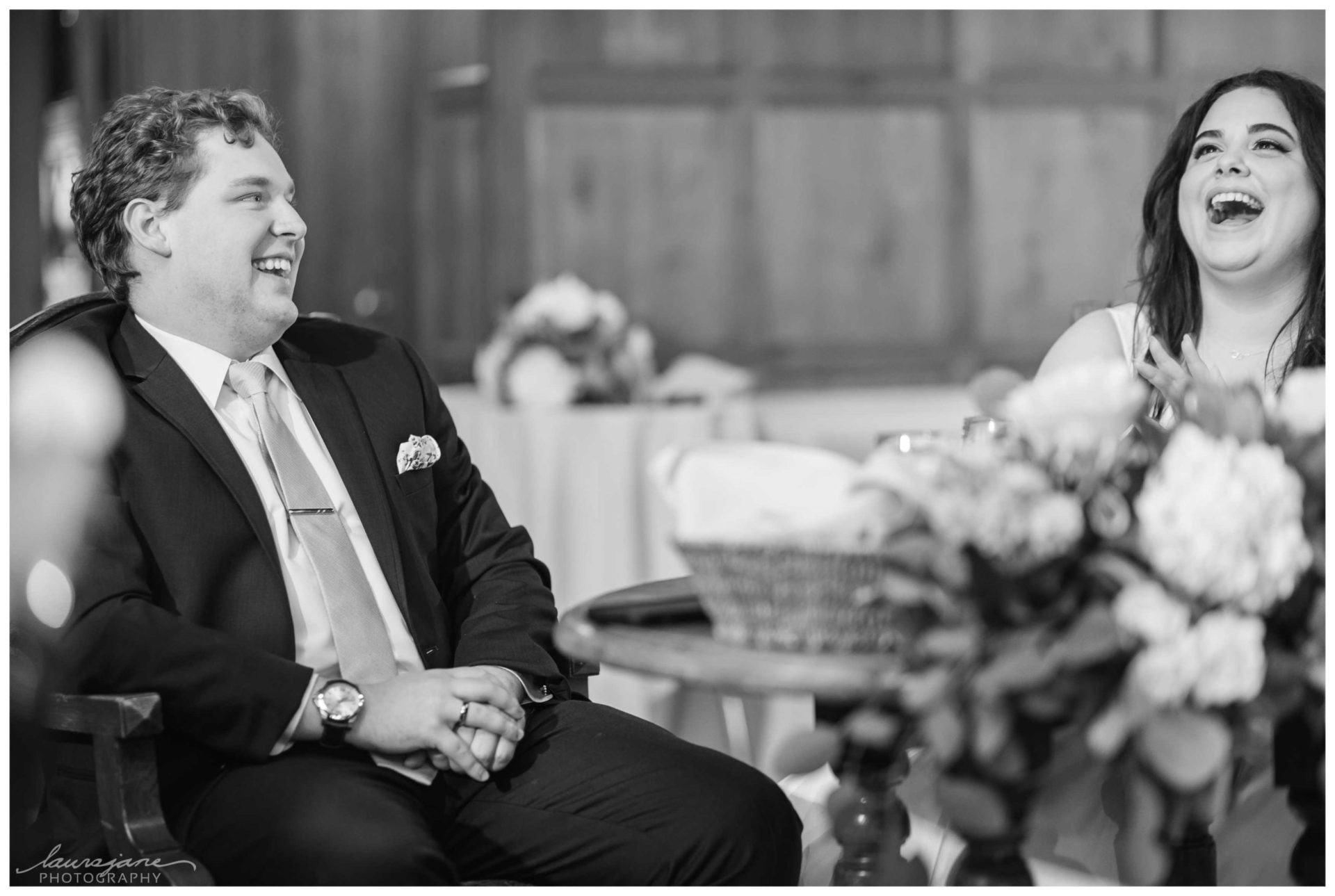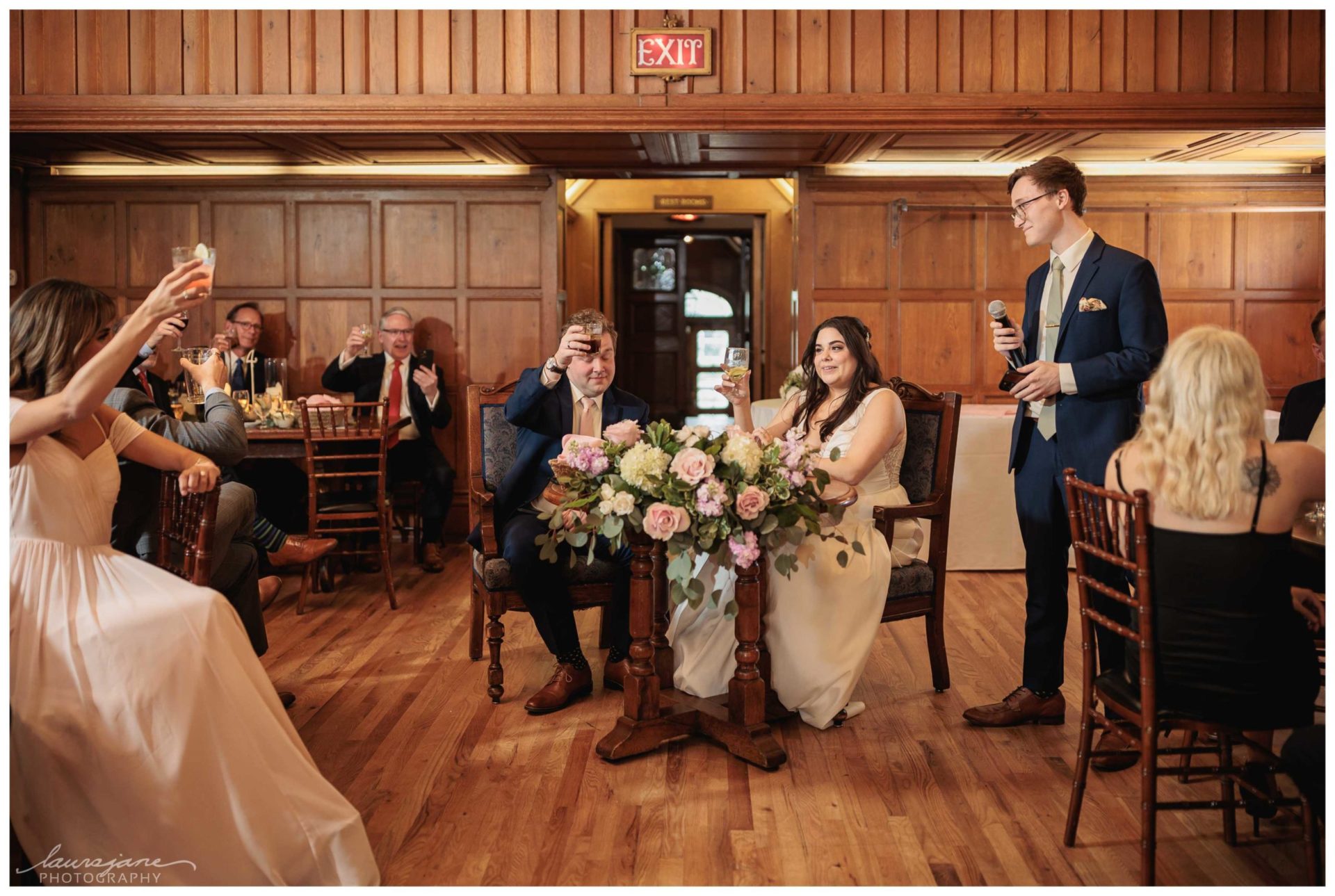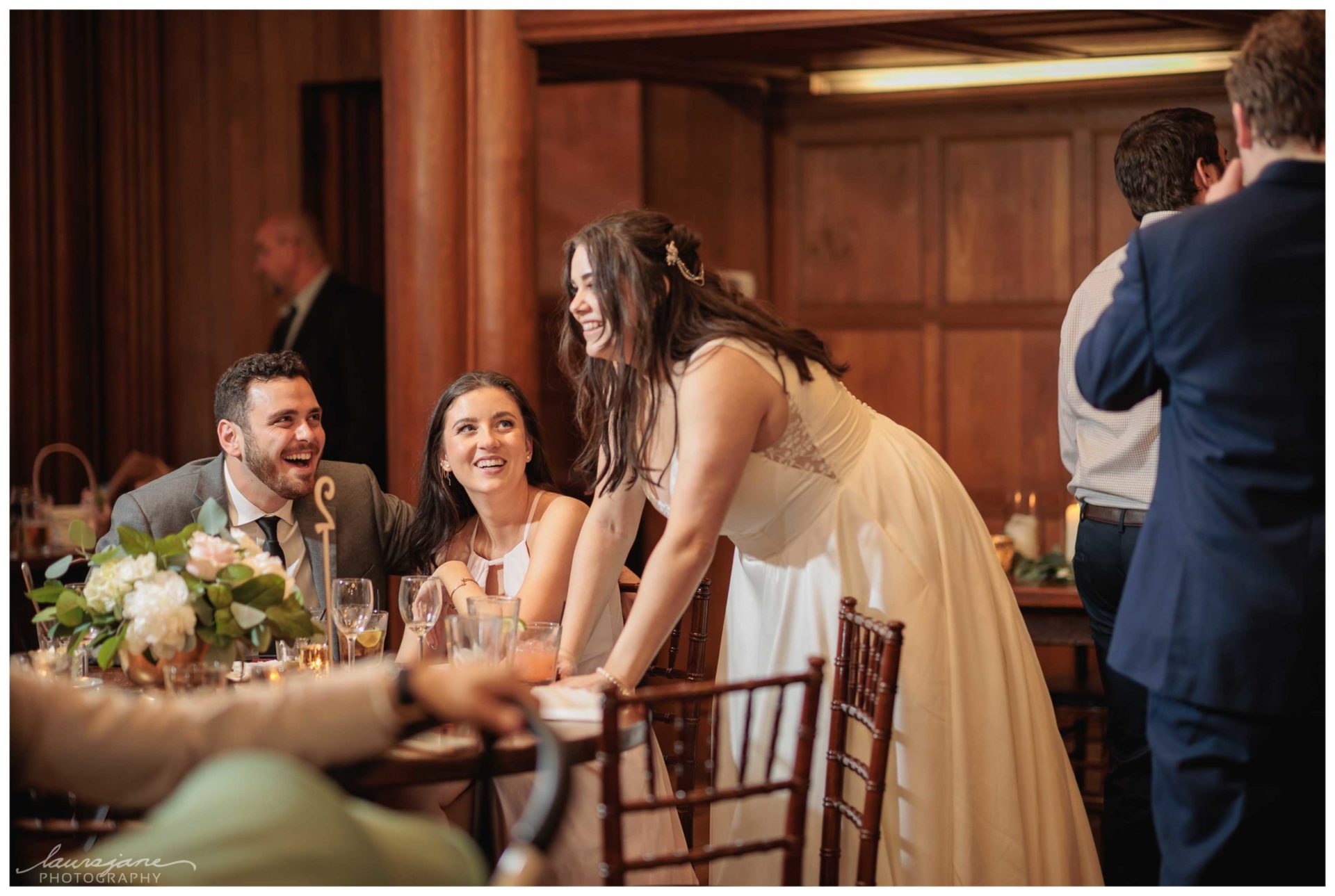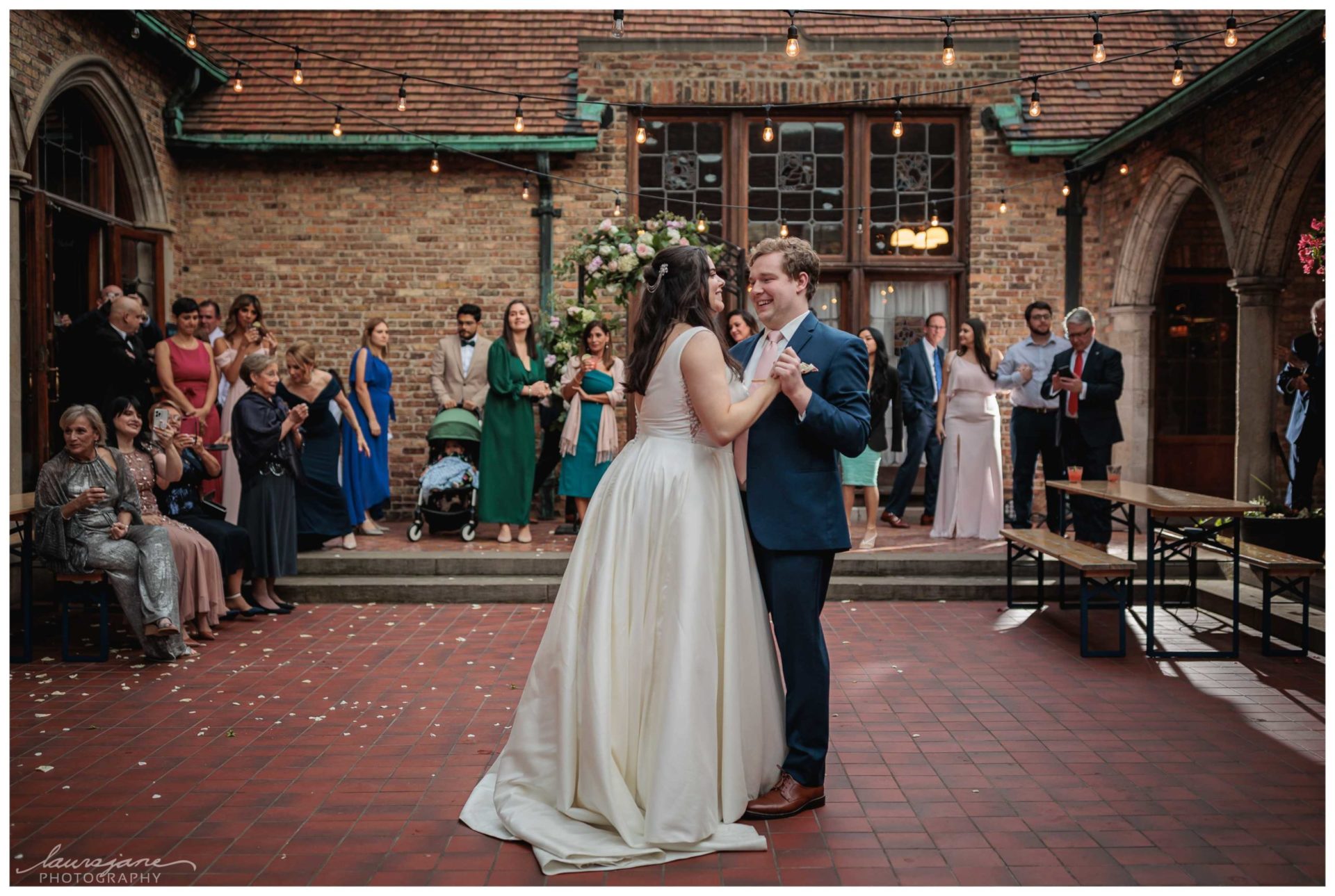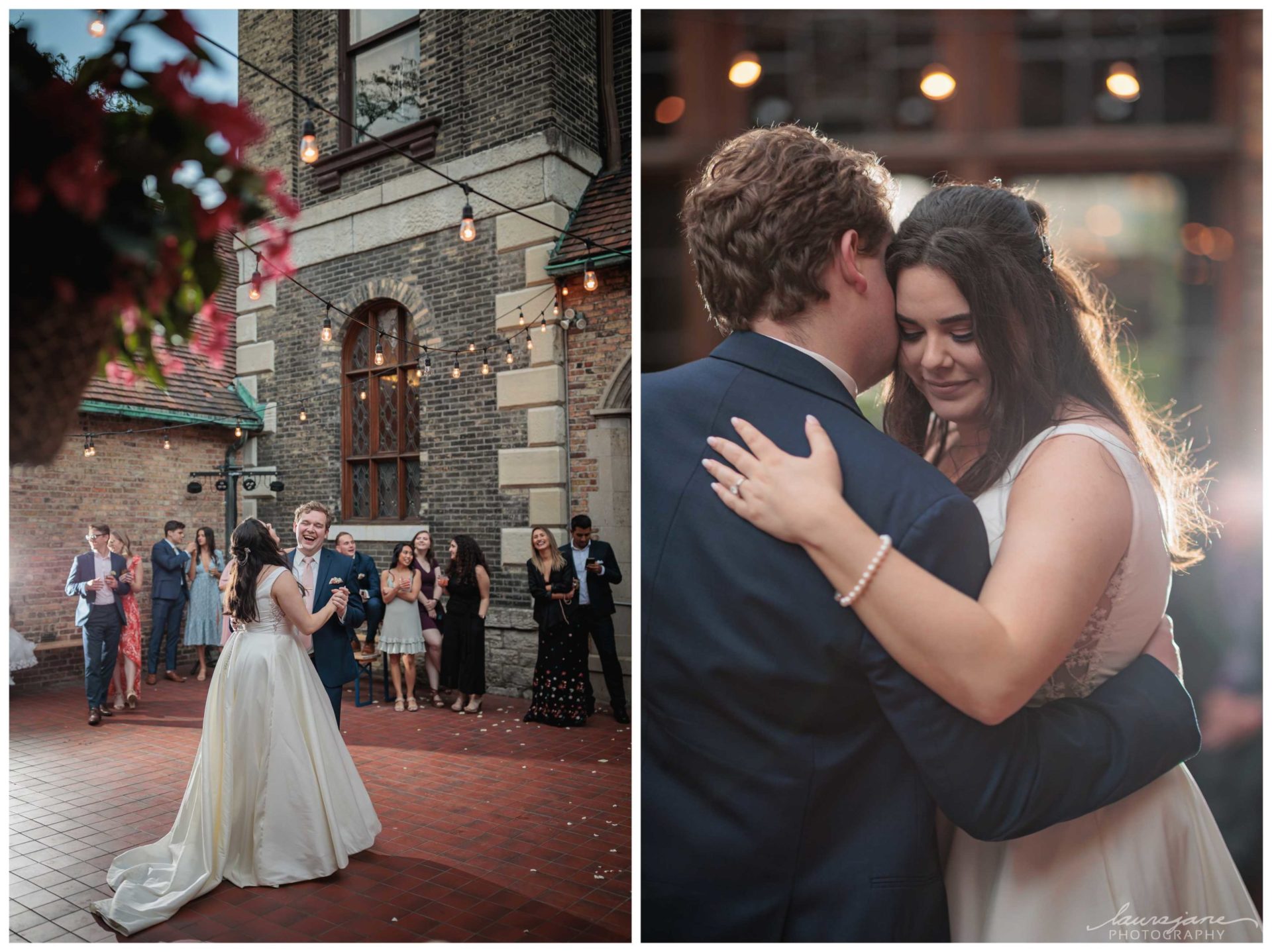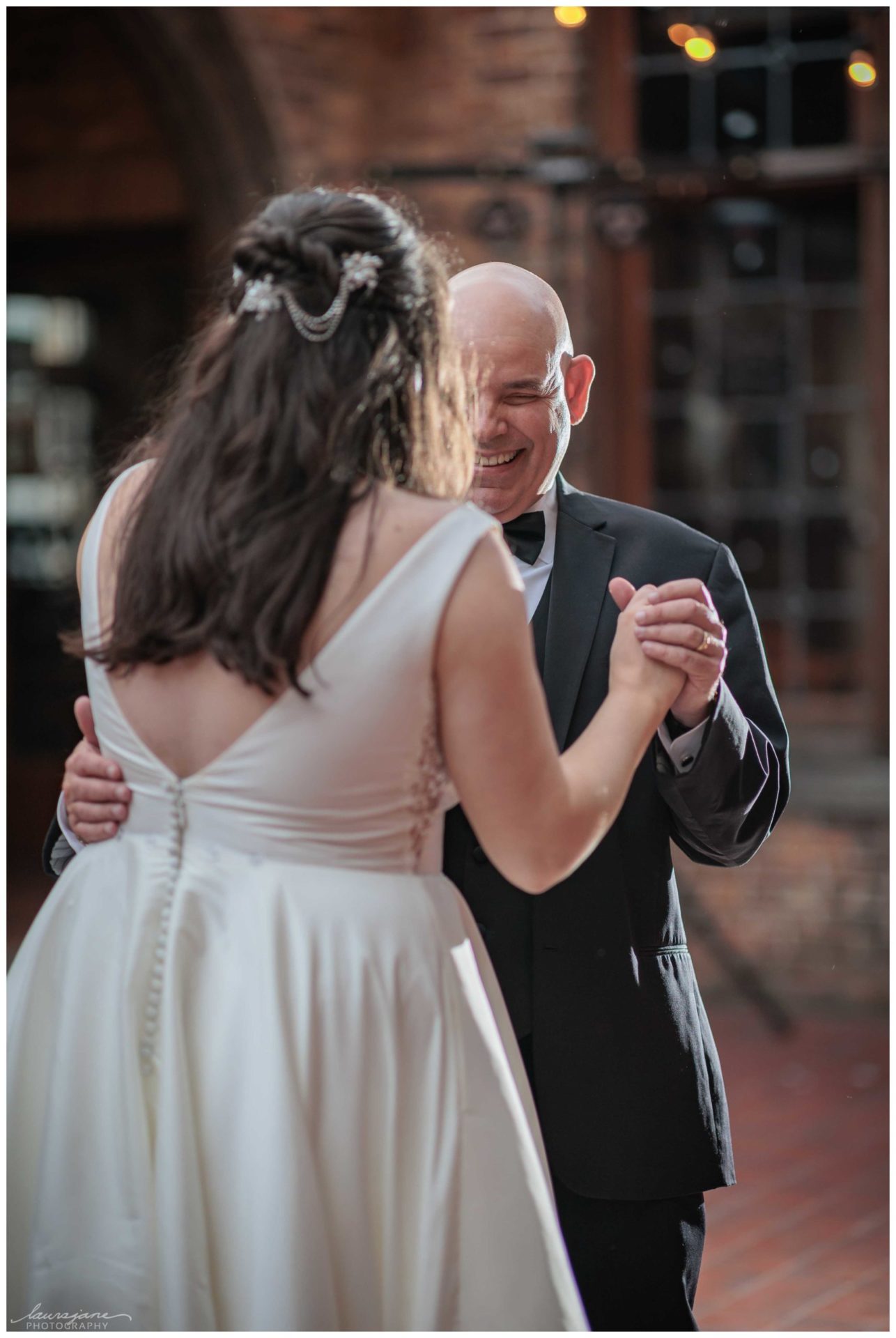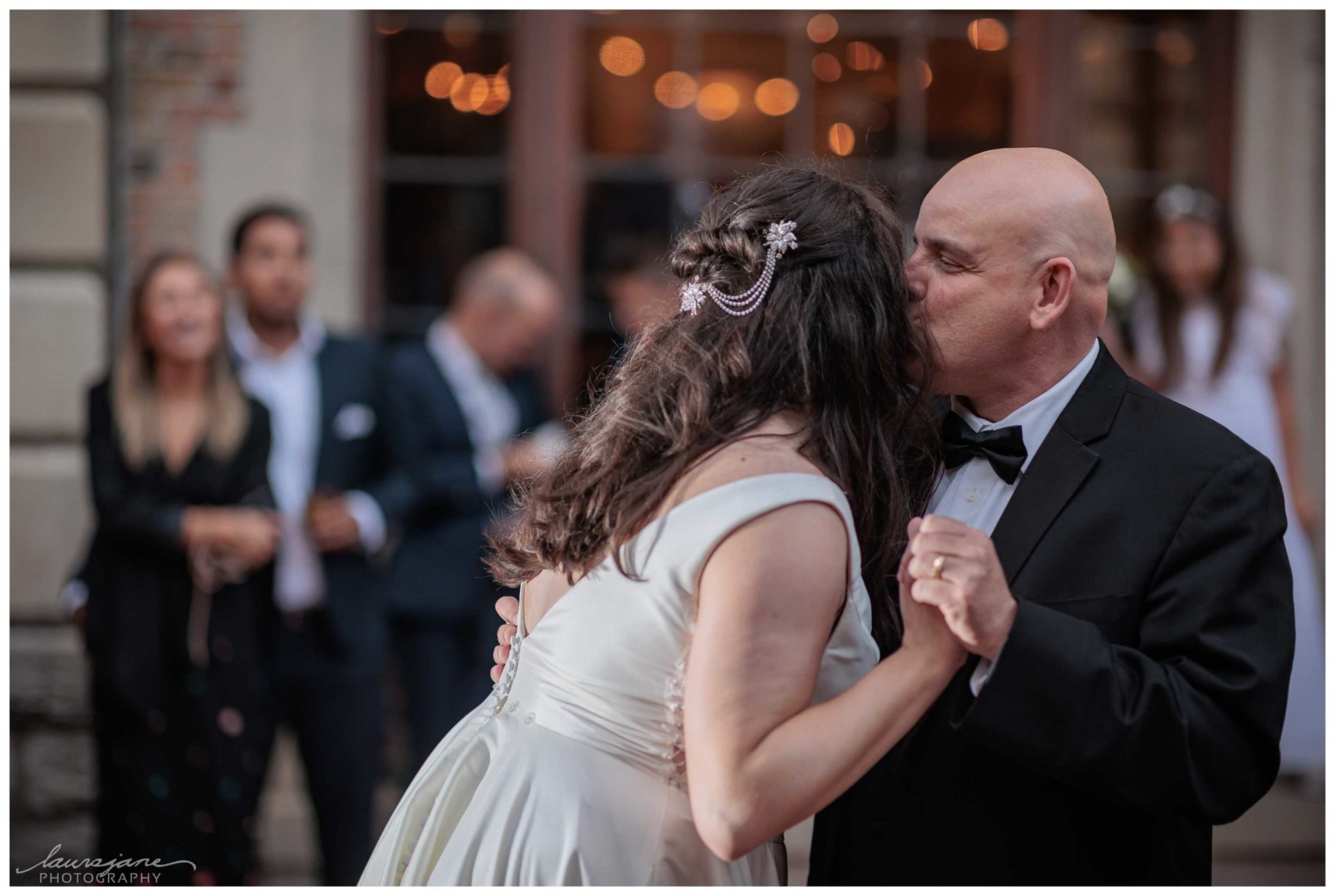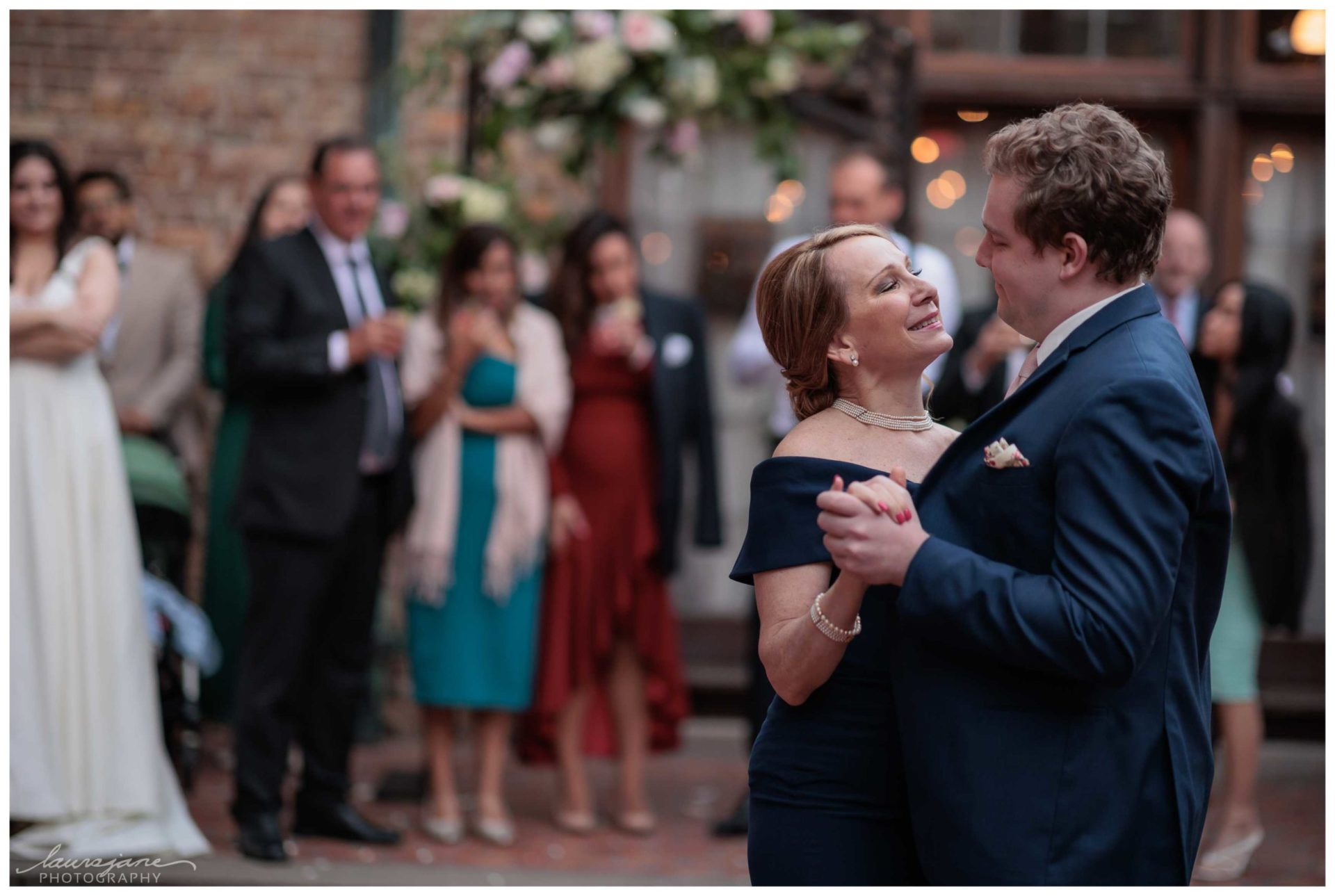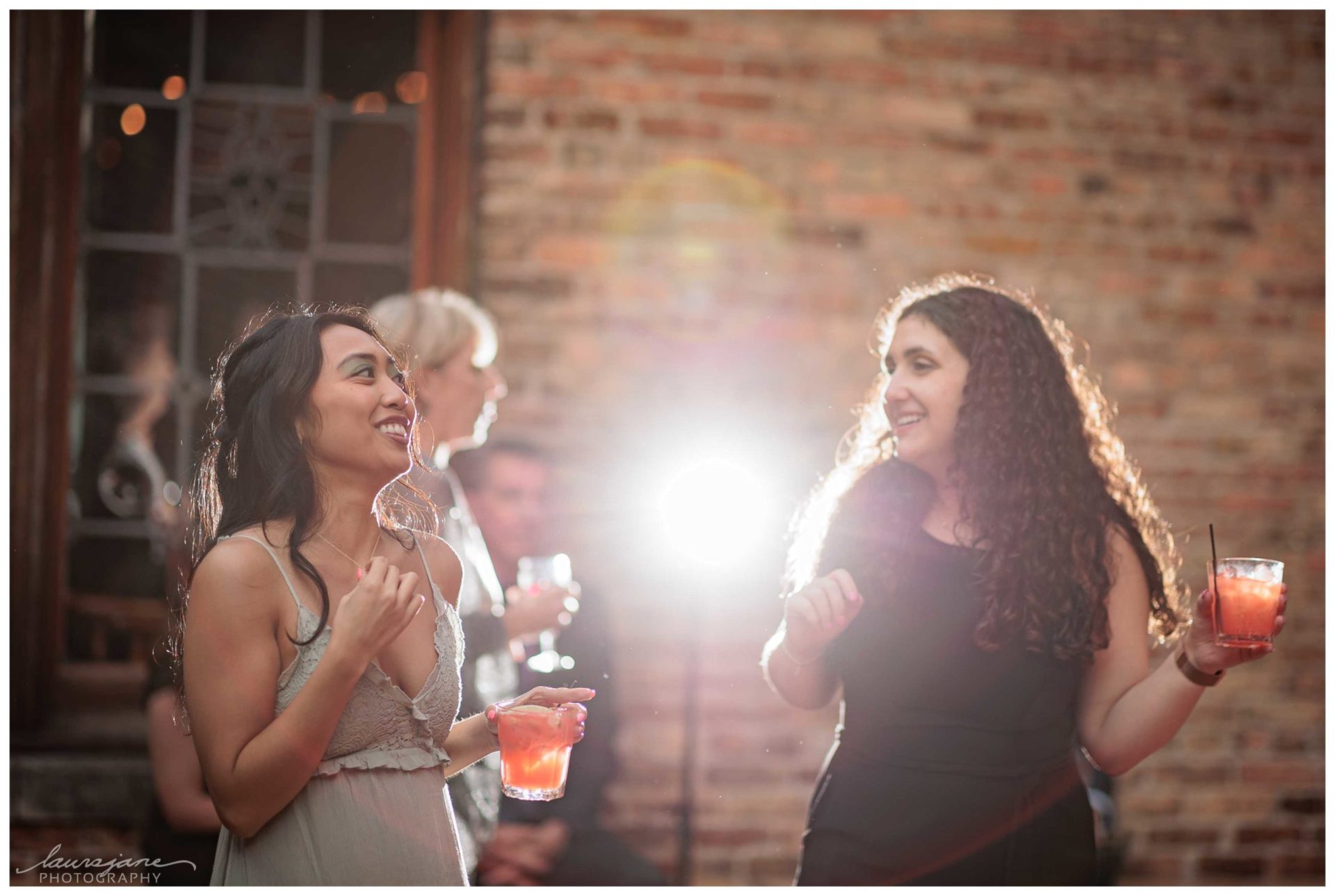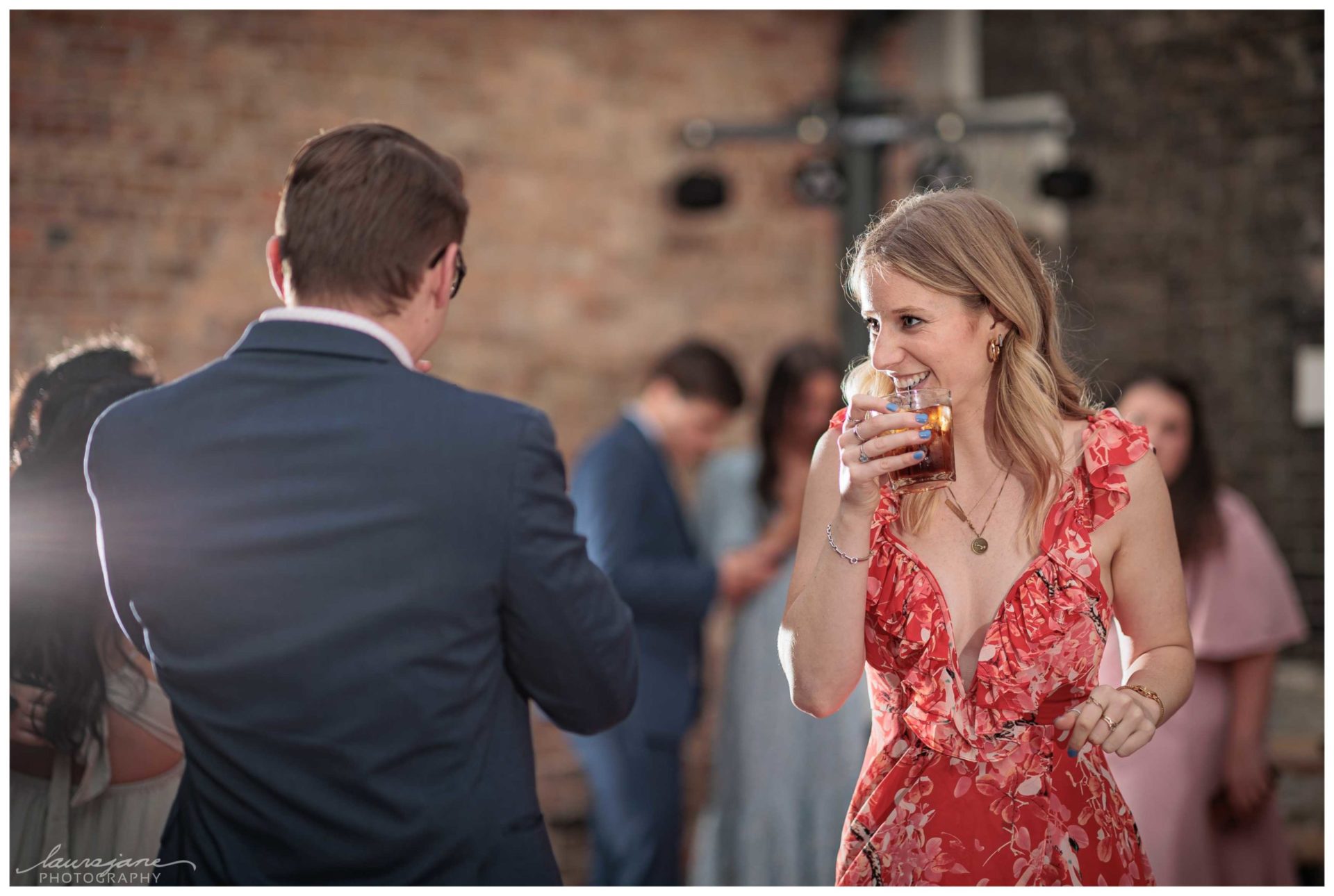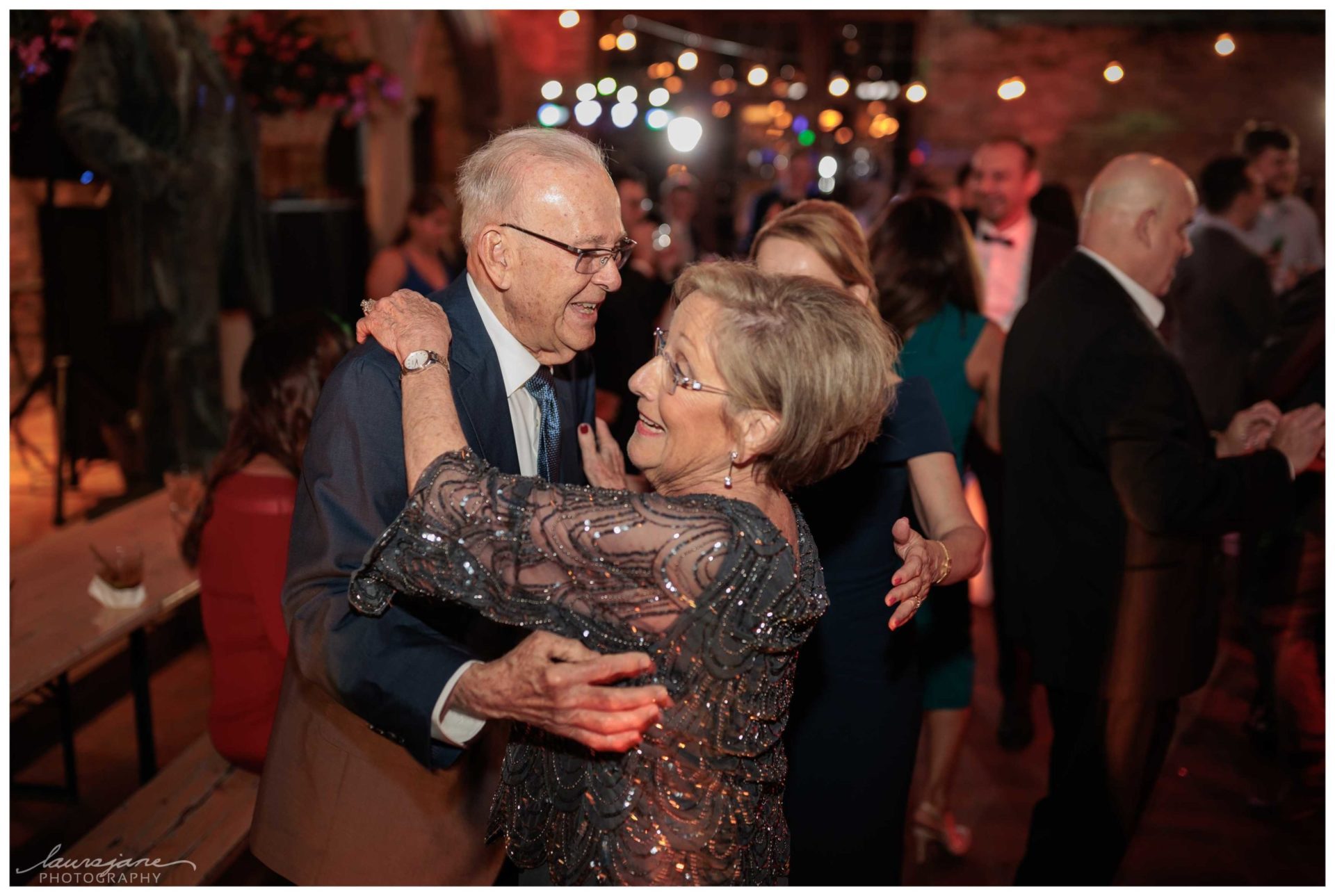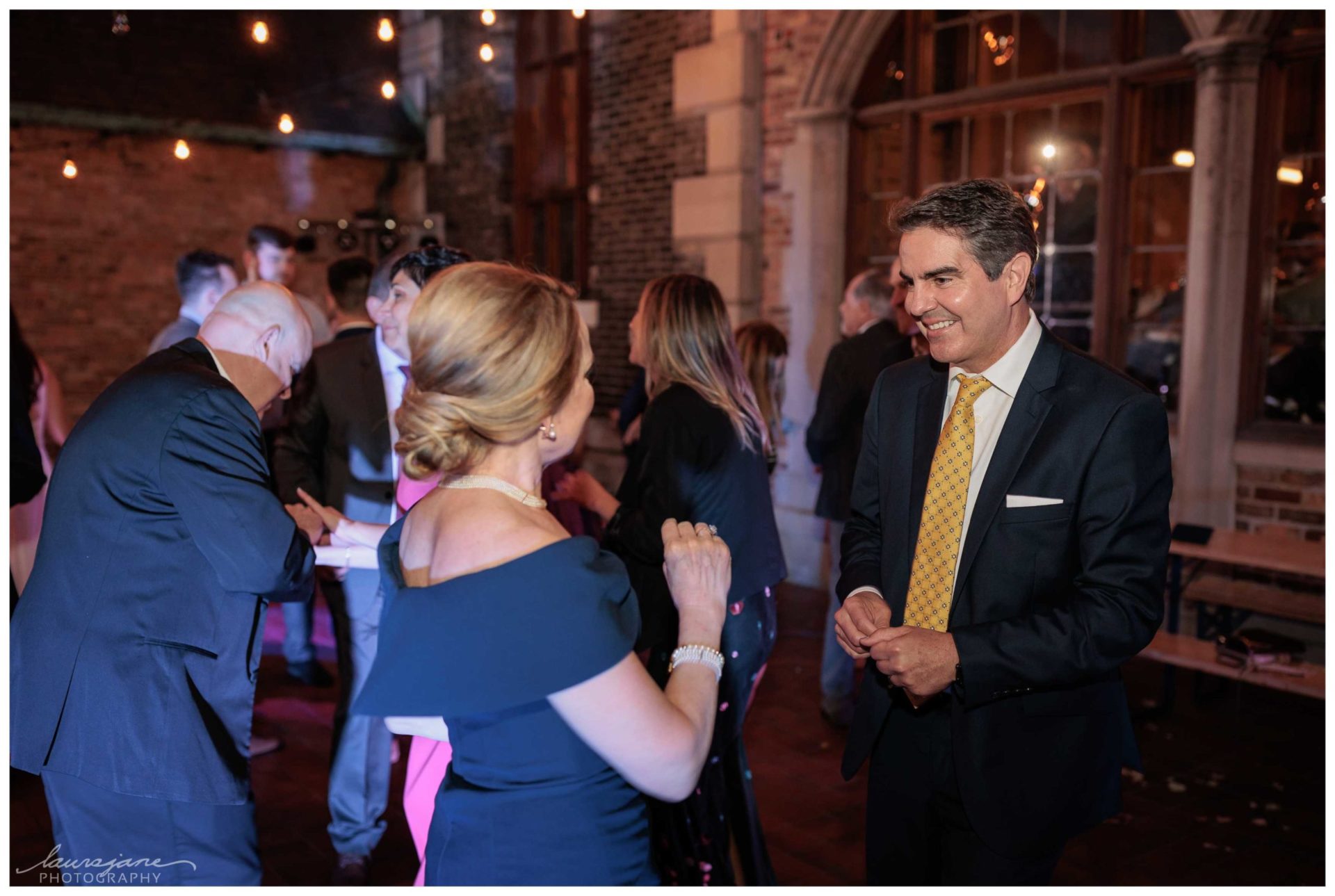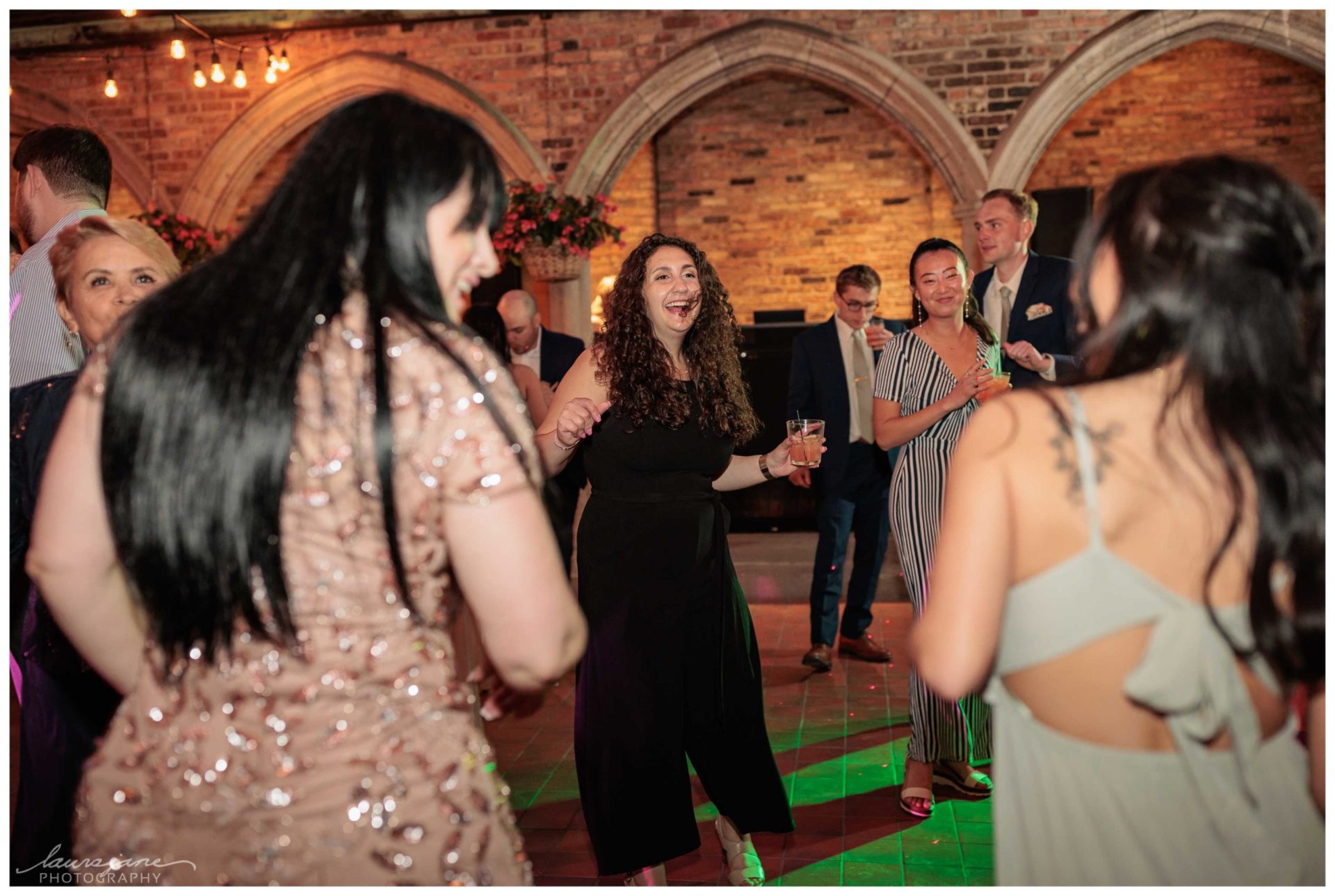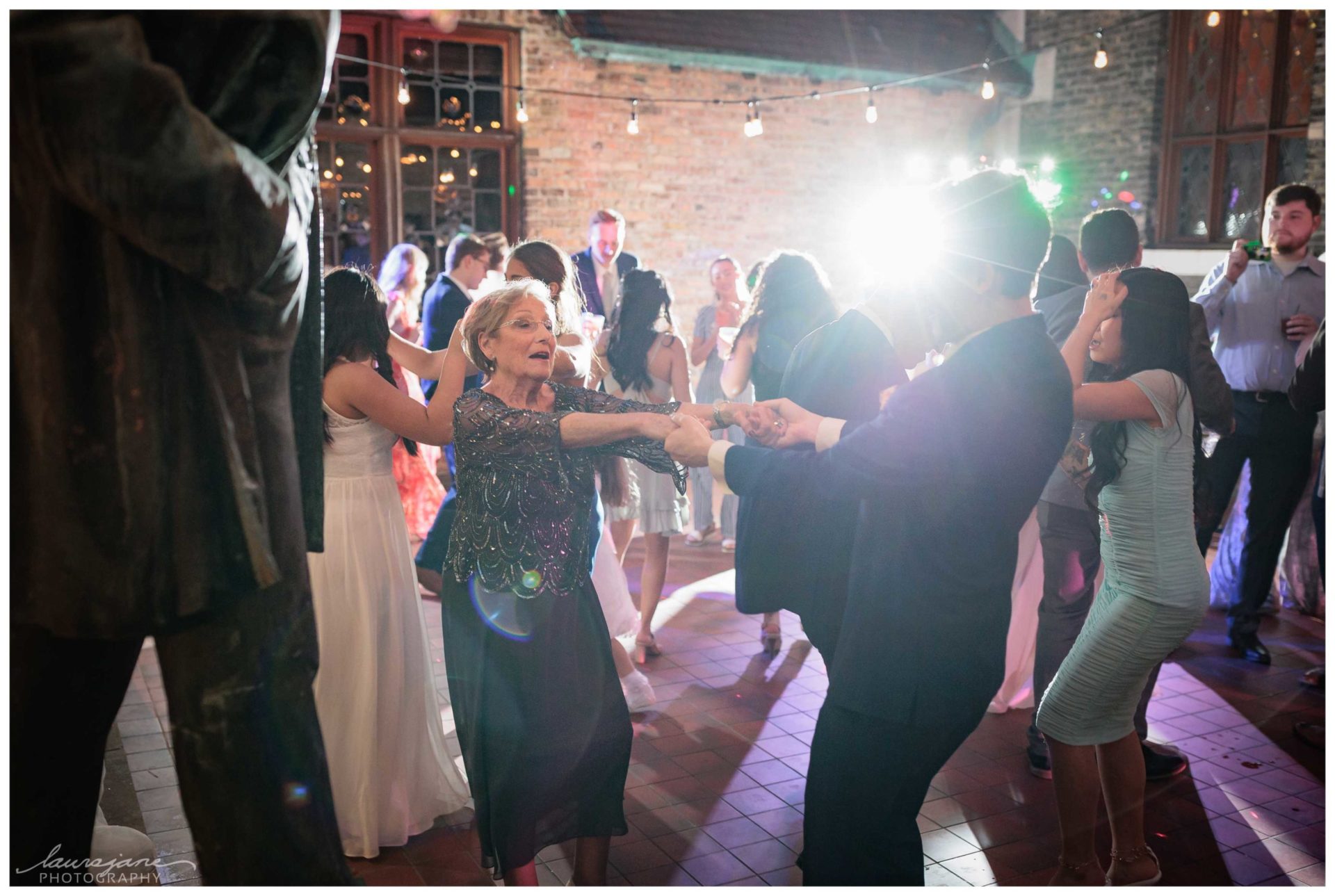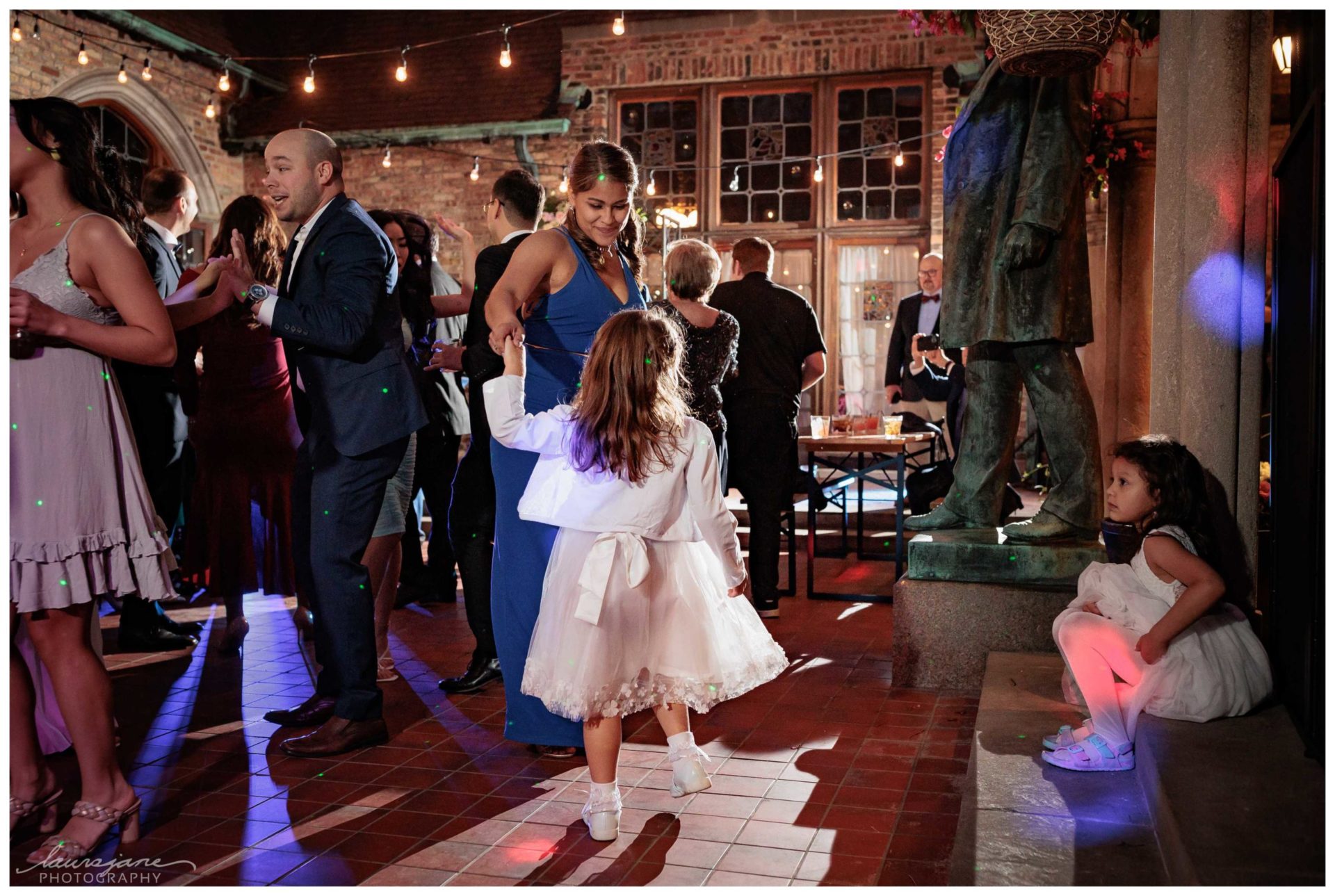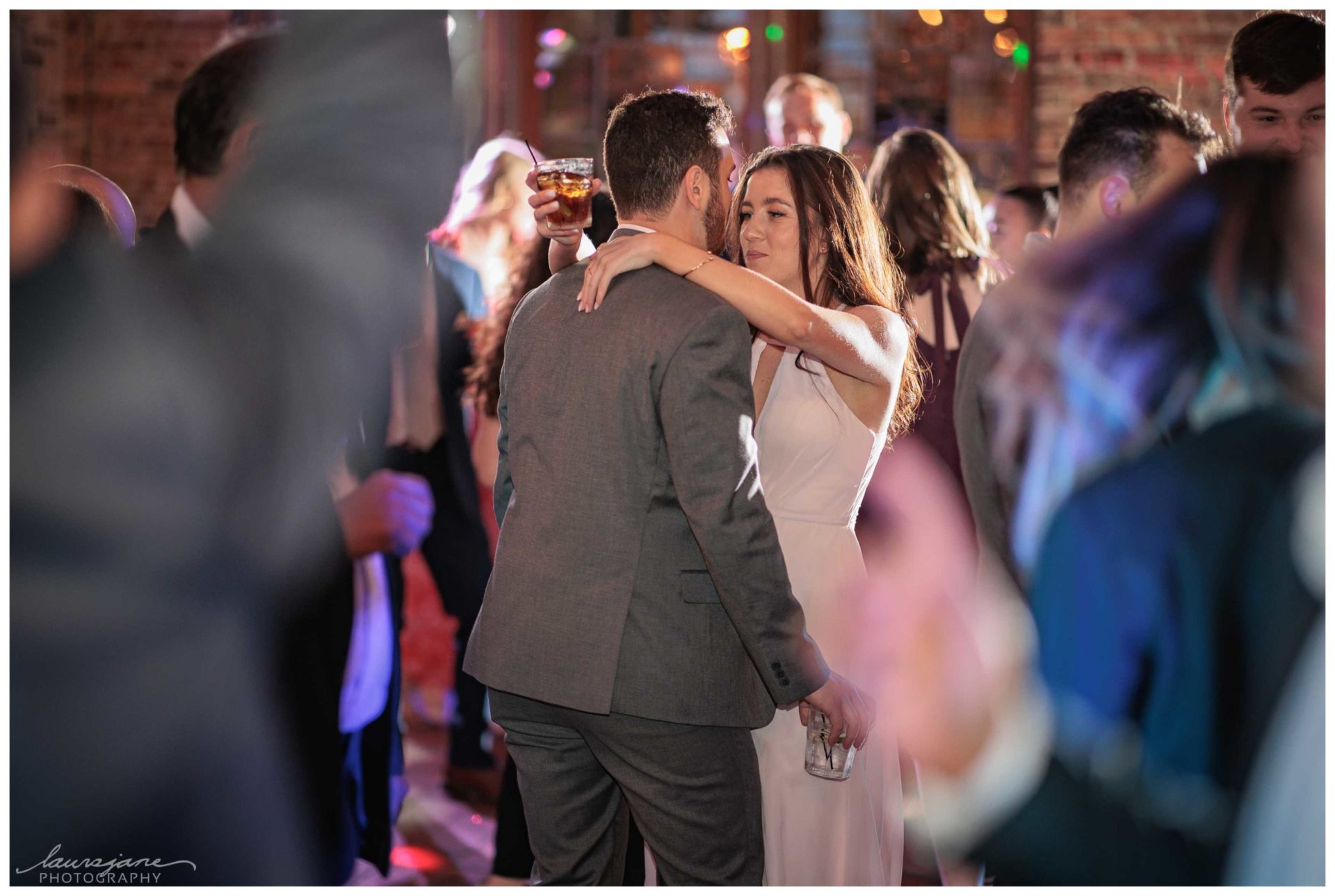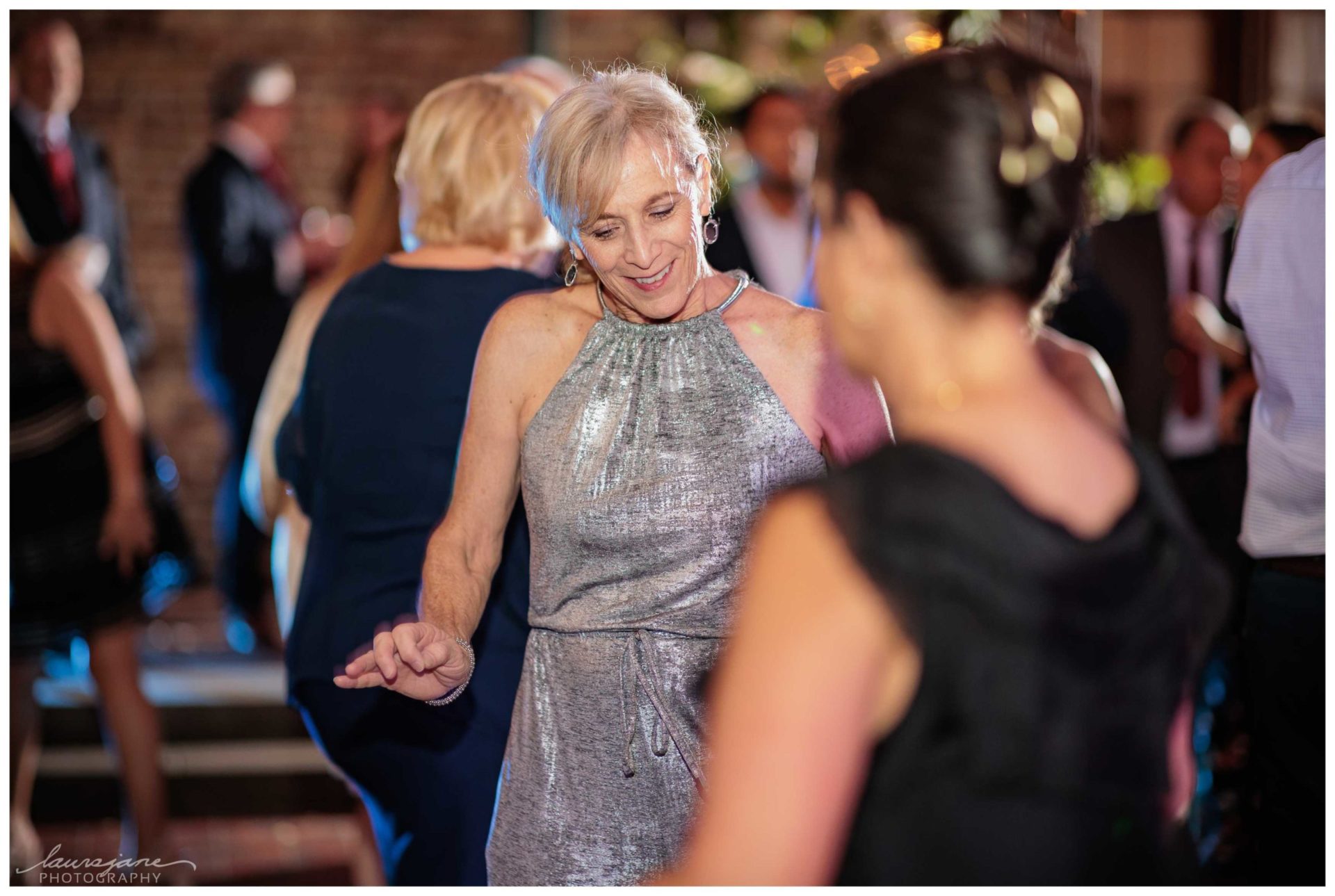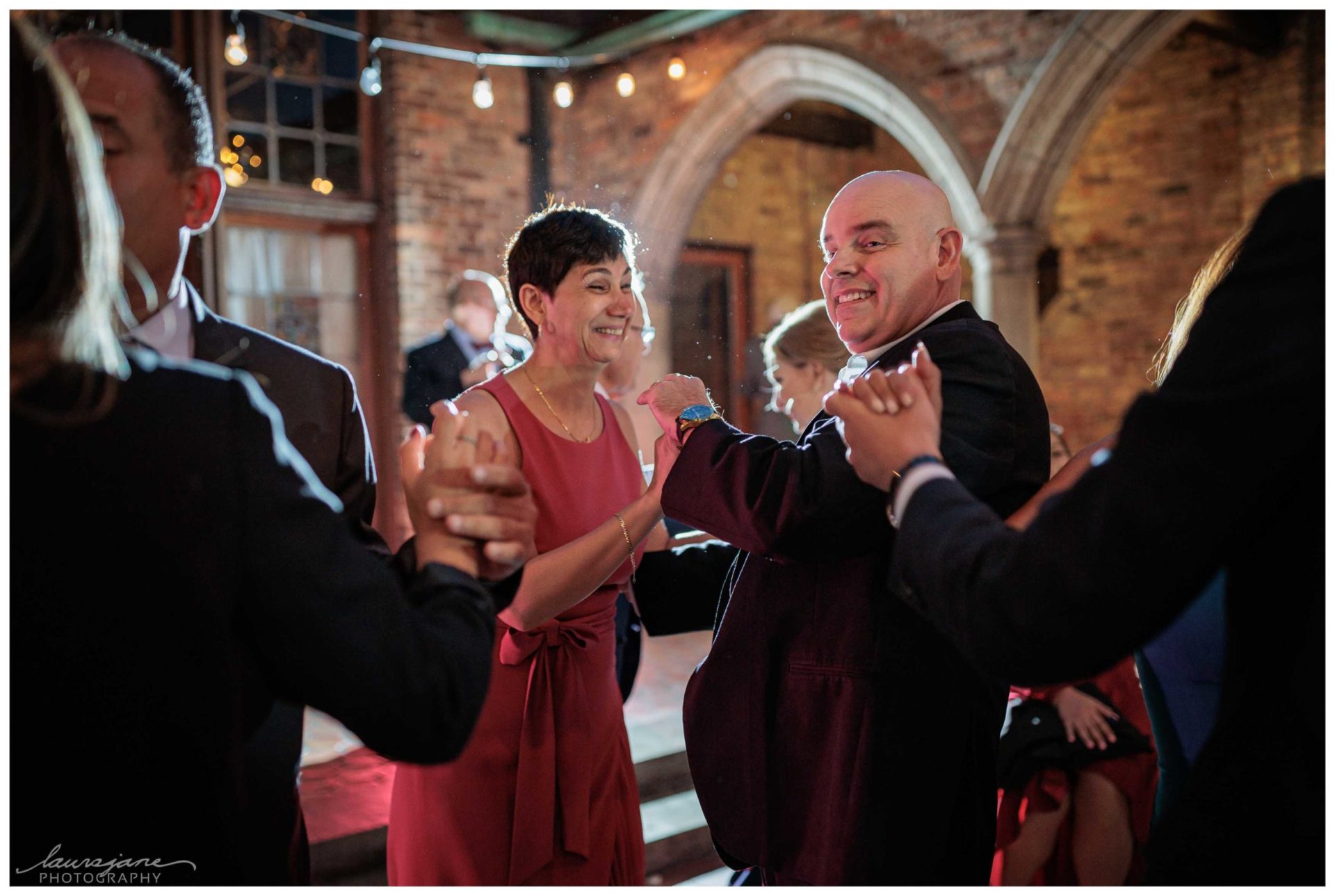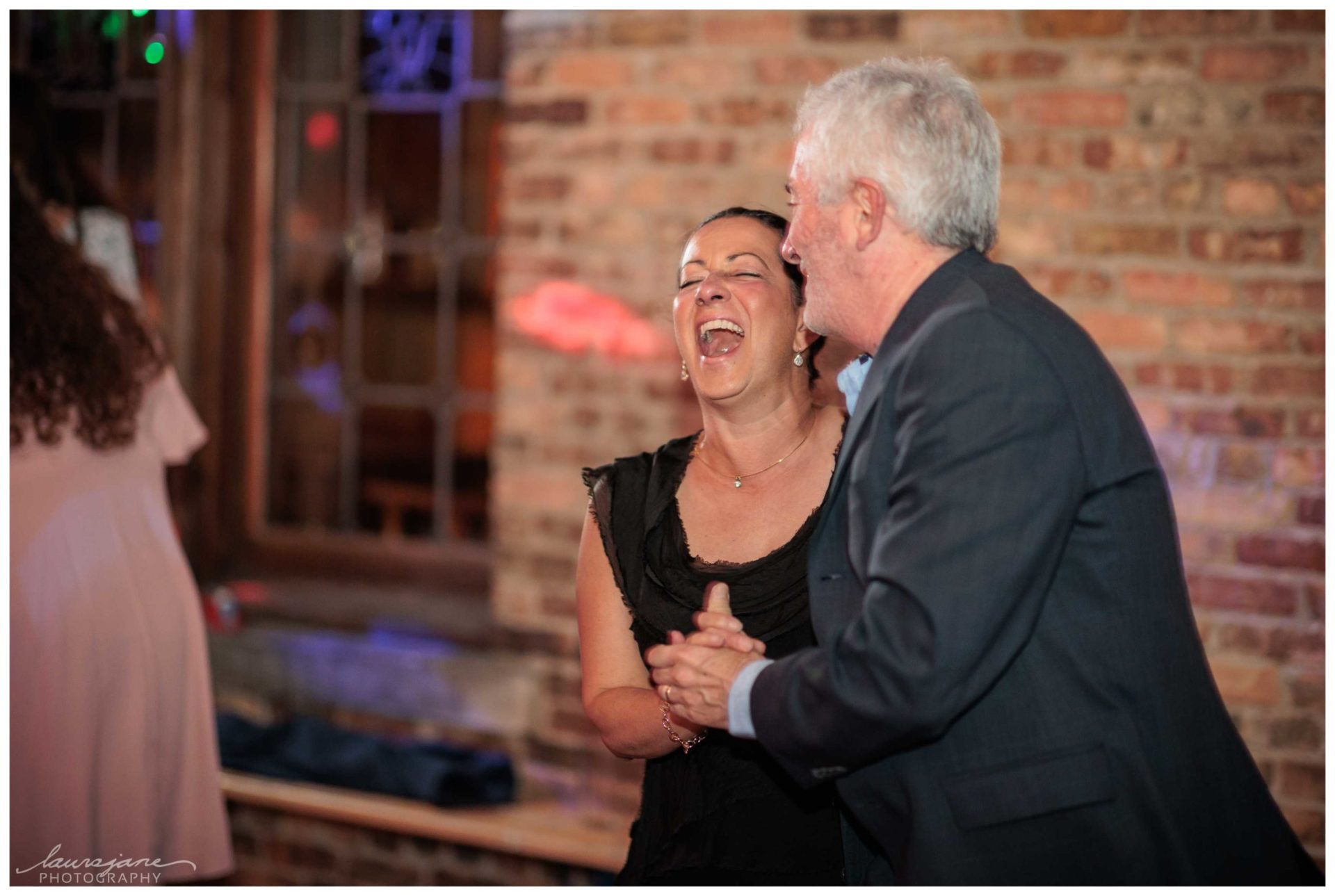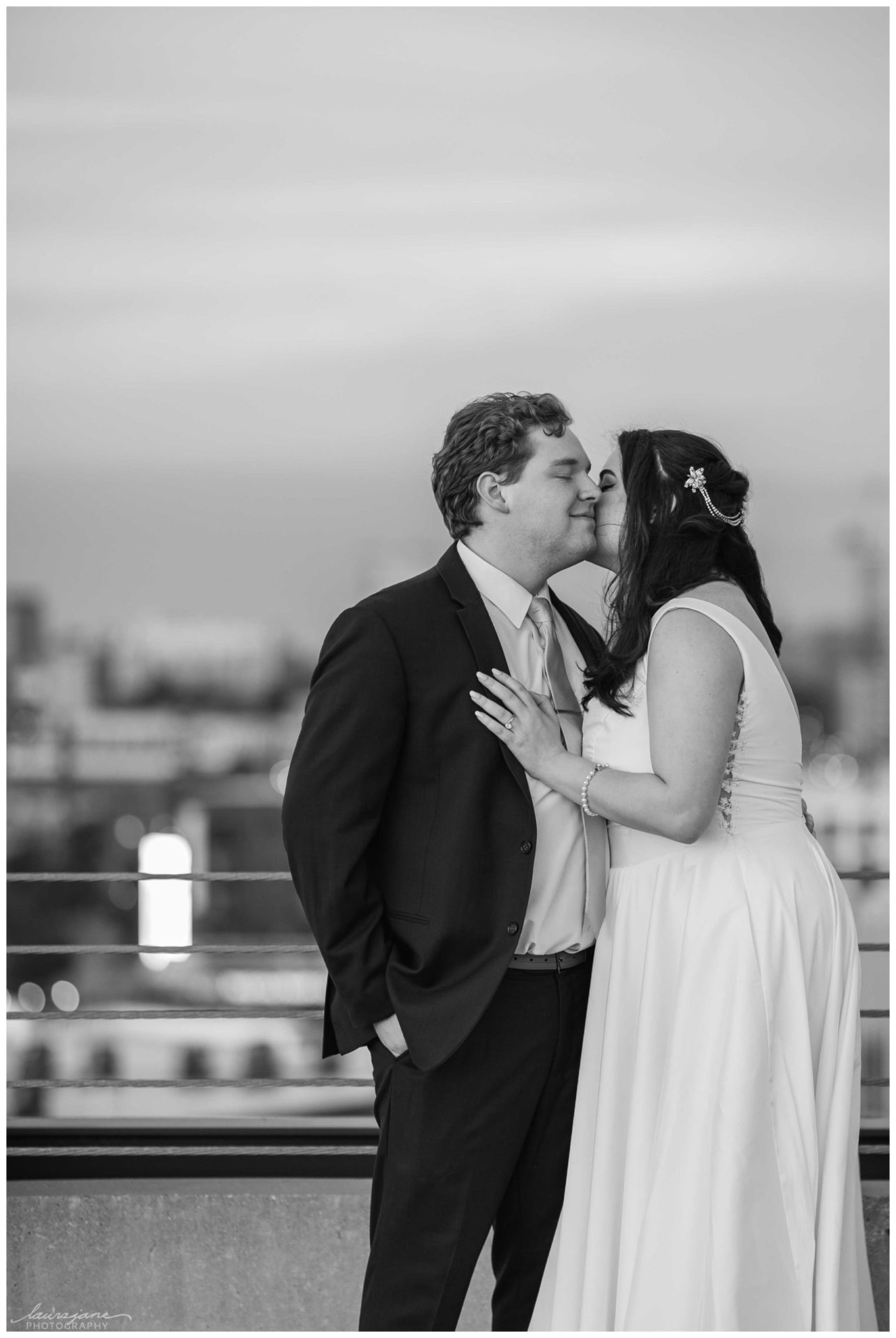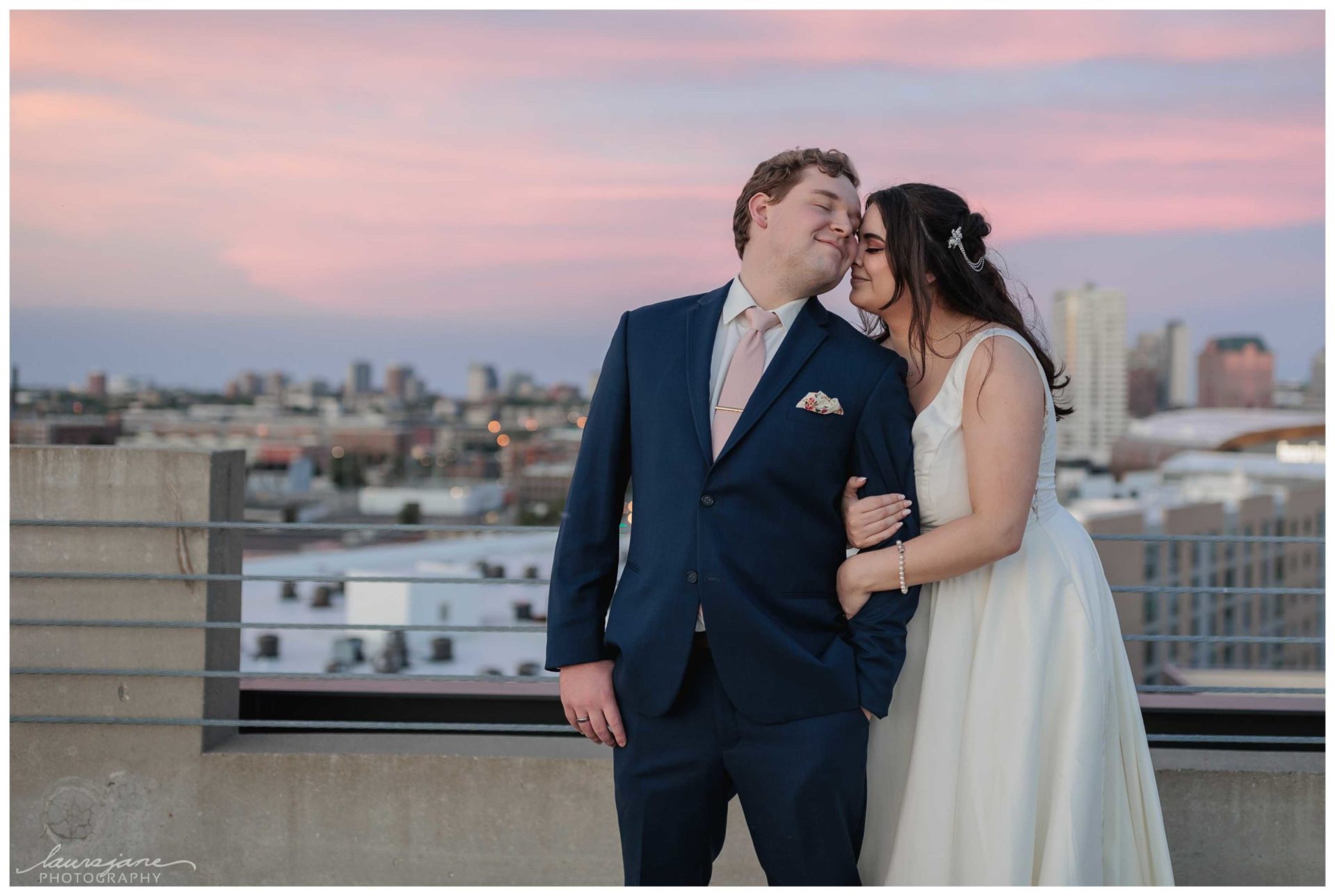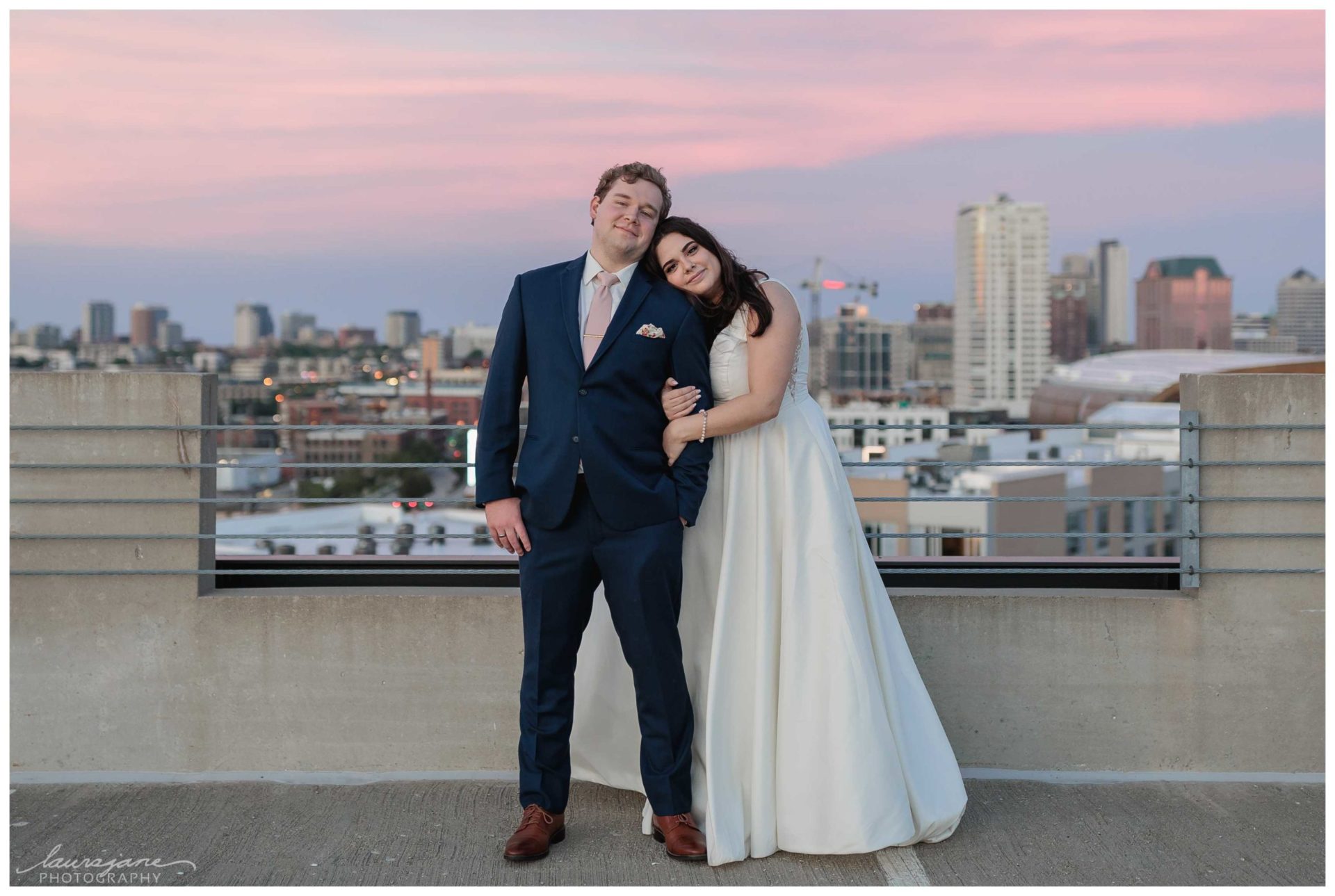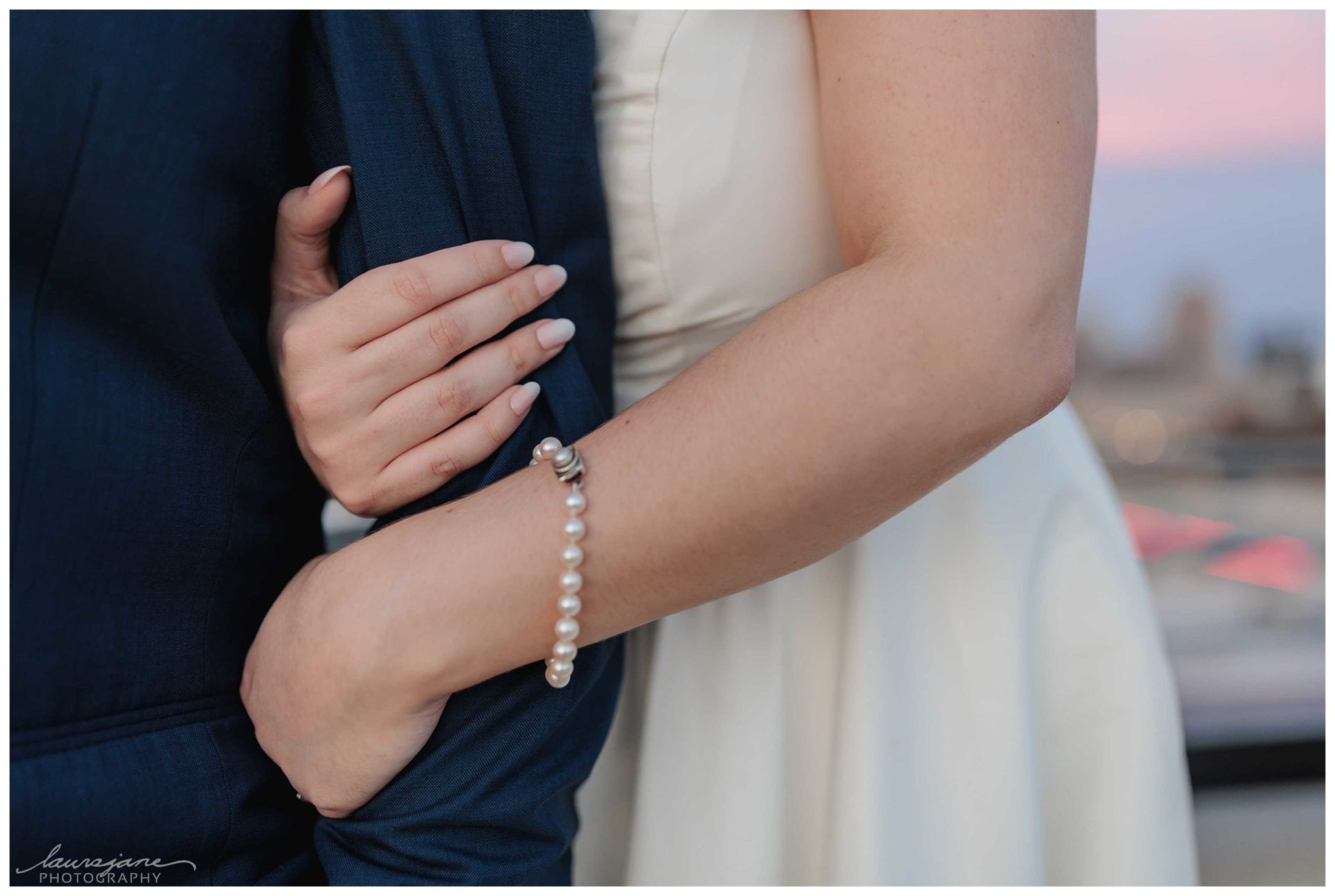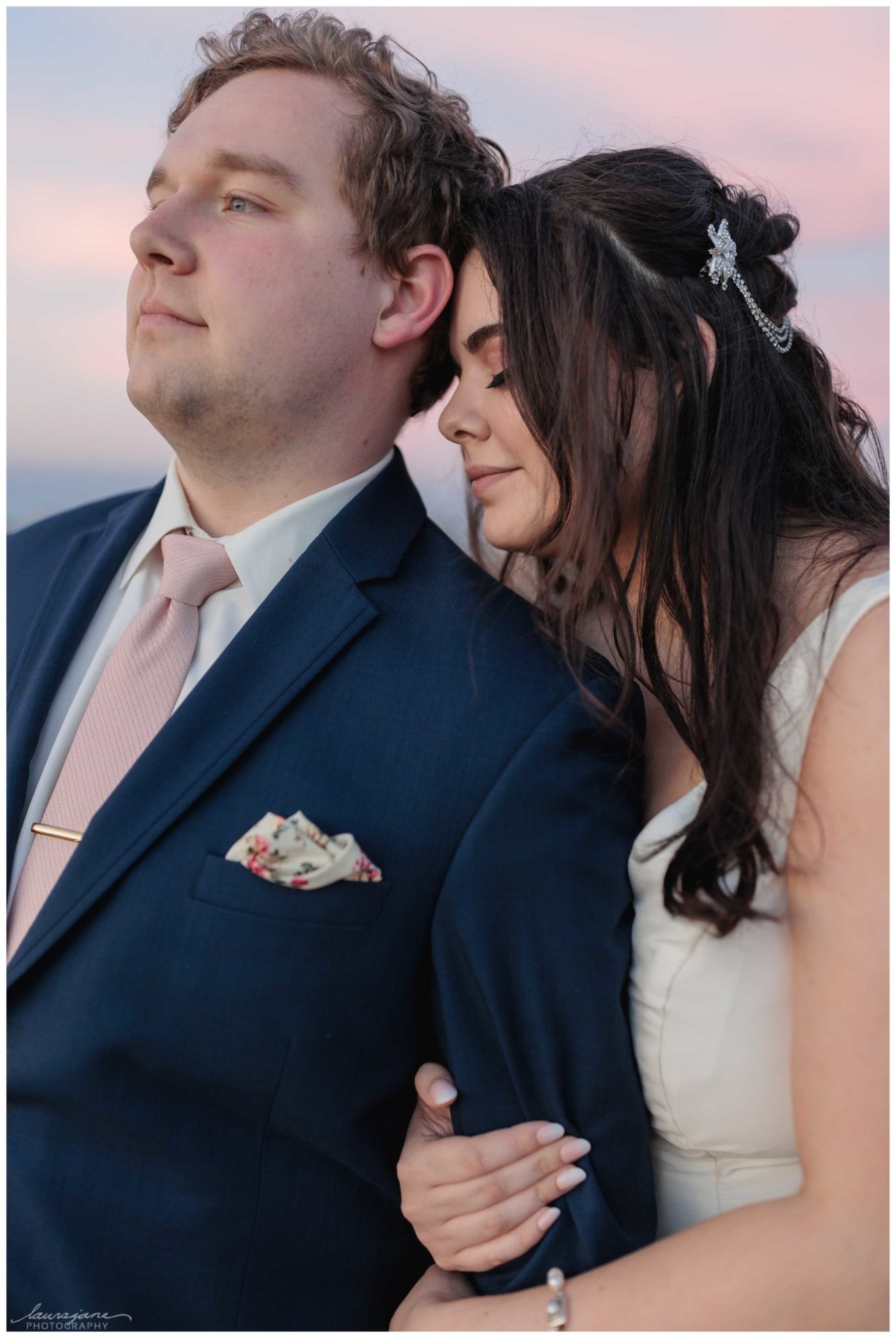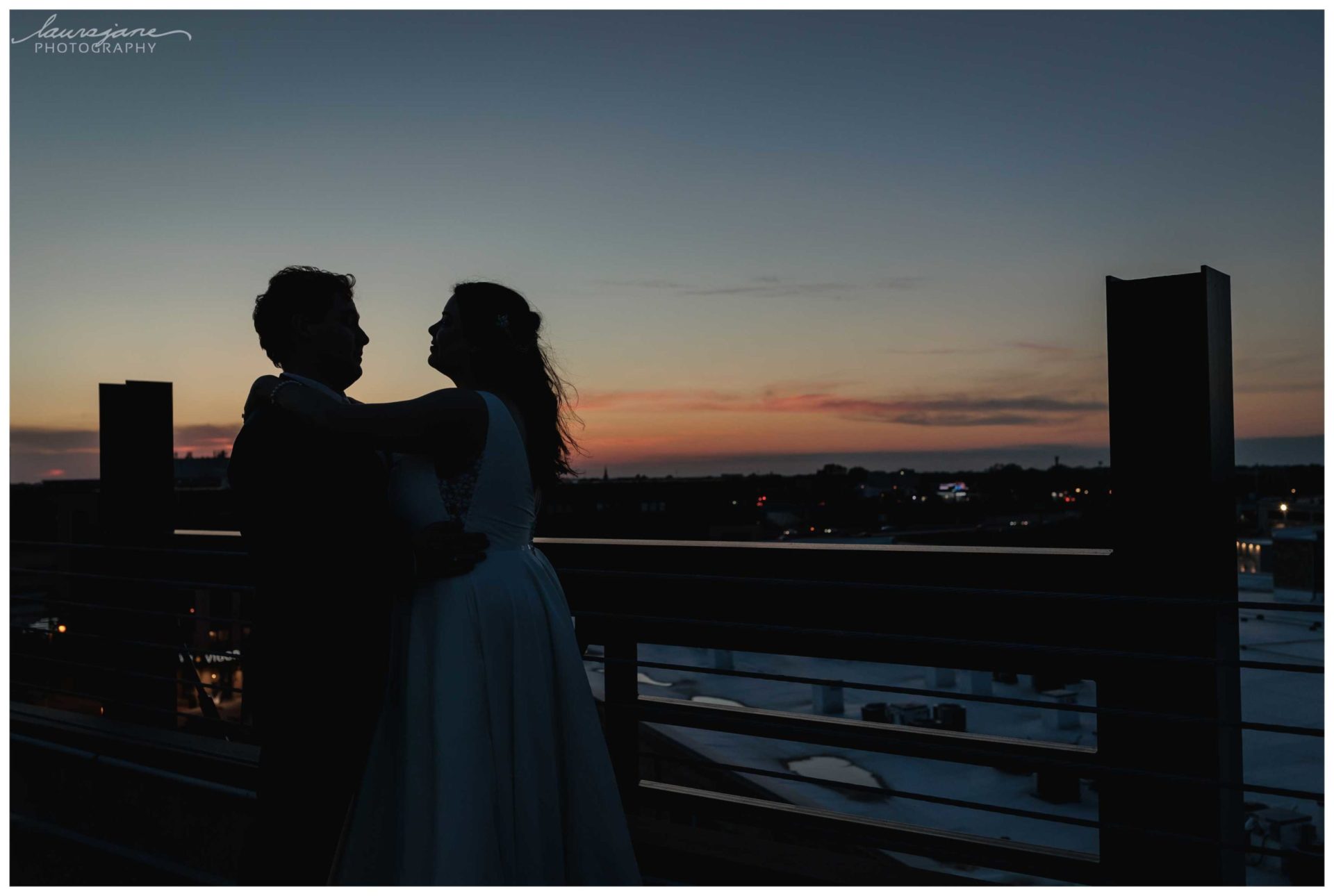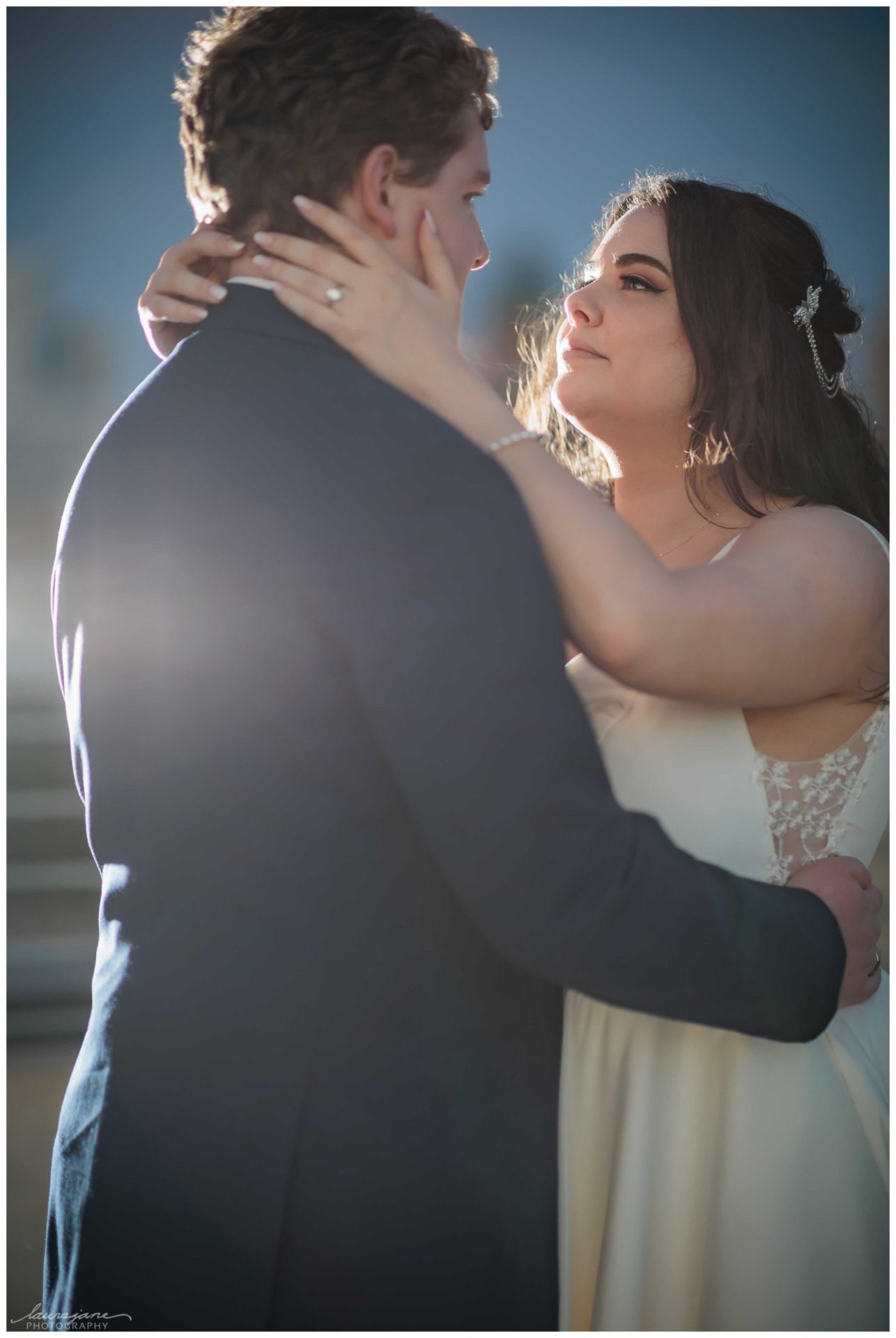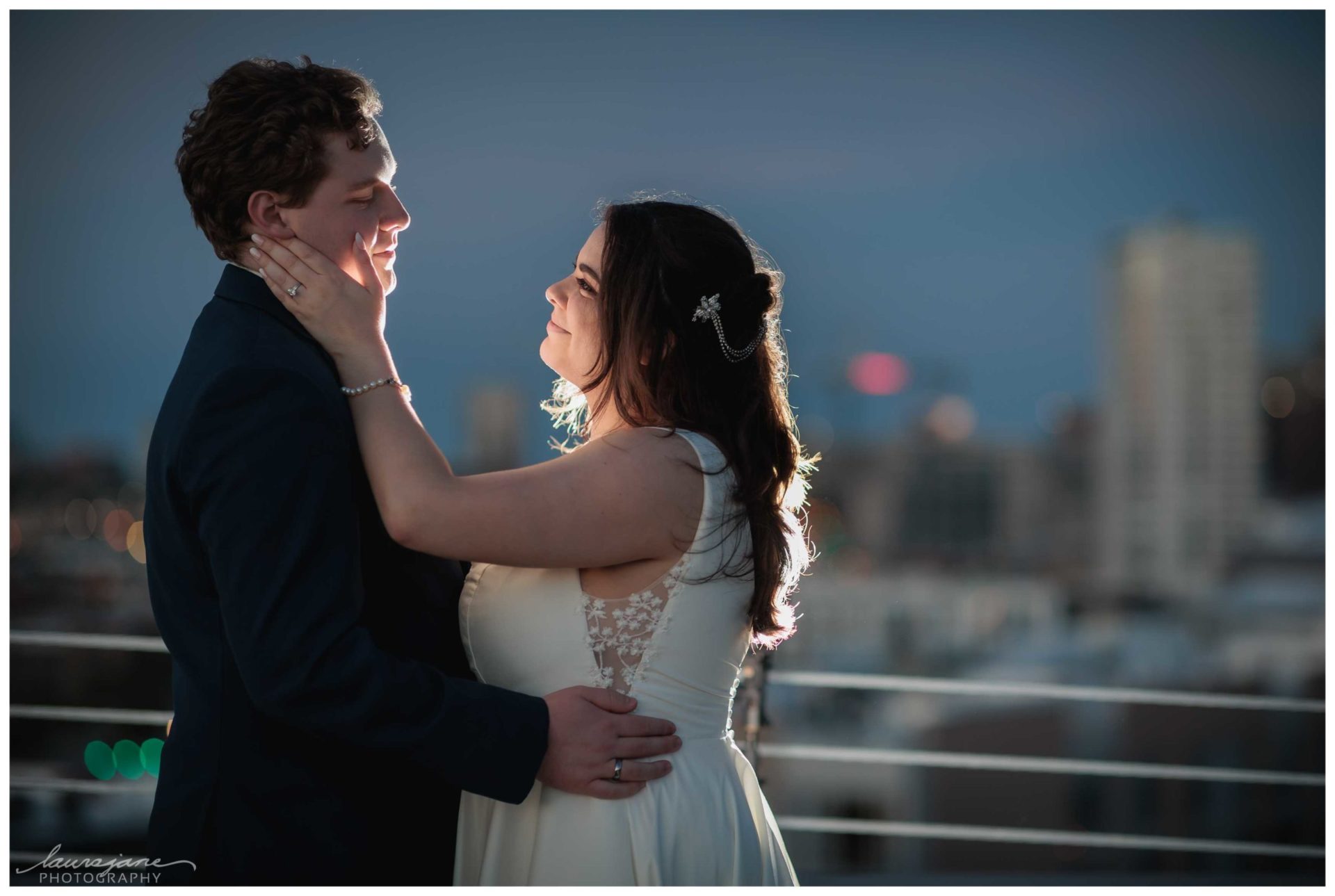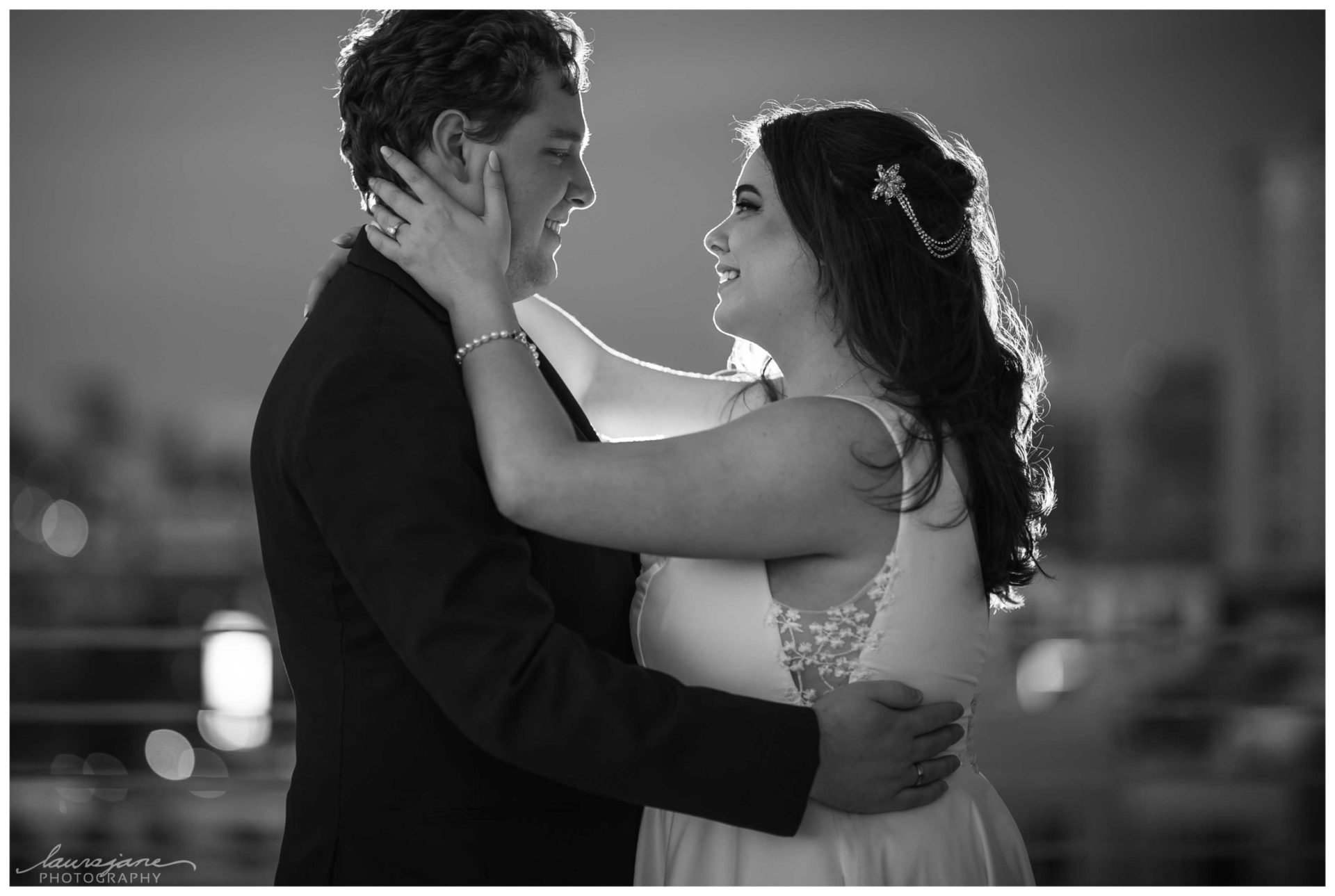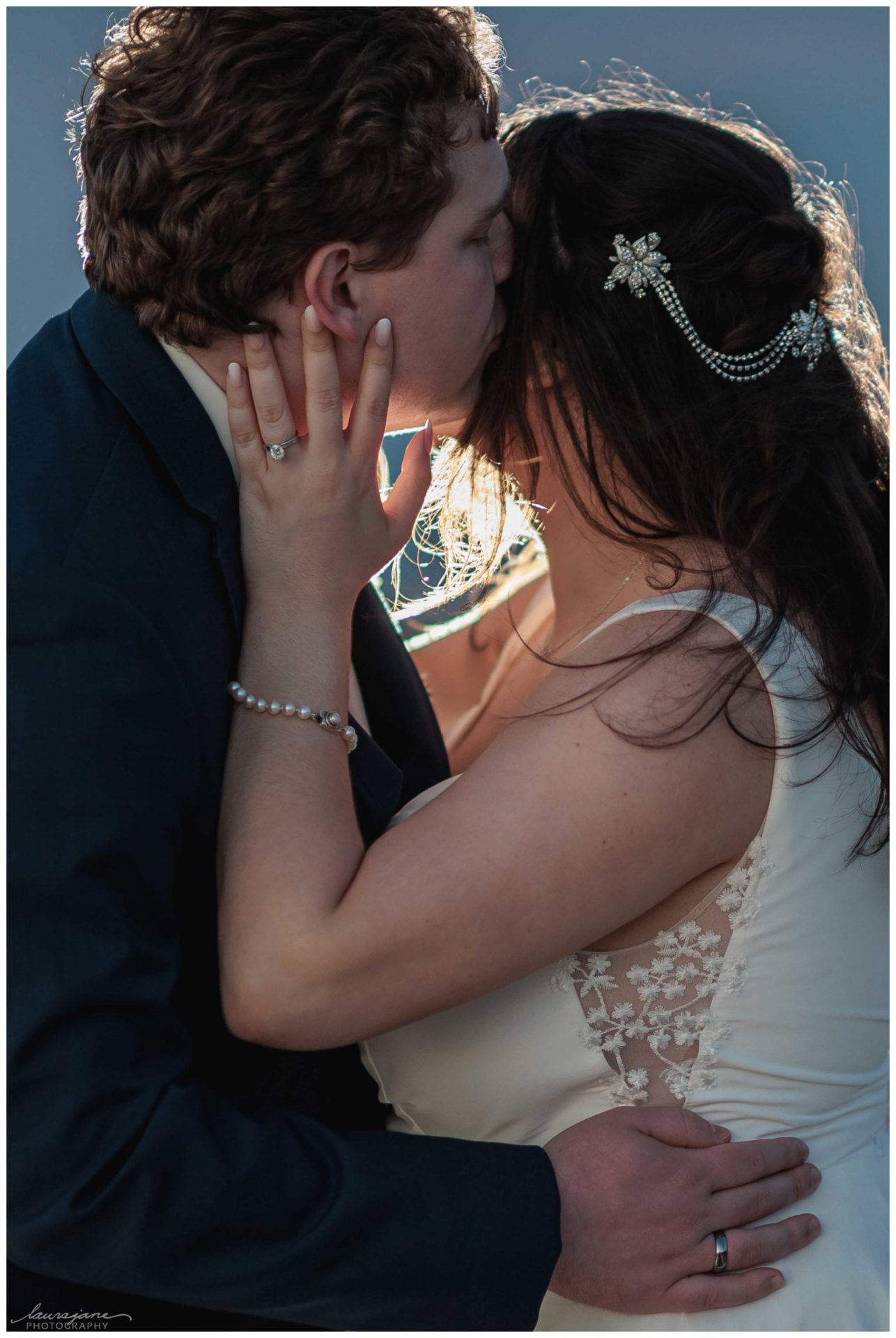 P.S. To see another tight-knit wedding, check out this couple's blog post! 
The Wedding Vendors:
Photography: LauraJane Photography
Ceremony & Reception Venues: Best Place at the Historic Pabst Brewery
Prep Venue: Hyatt Place Milwaukee Downtown
Flowers: Belle Fiori
Hair: Arch Apothecary
Makeup: Arch Apothecary
Officiant: Judge Derek Mosley
Band/DJ: RC Productions
Dessert: Pies from HoneyPie & Ice Cream Station from Irene's
Catering: Irene's
Suit: Men's Warehouse
Dress: Jenny Yoo from Miss Ruby Boutique
Dress Alterations: Sharon from Simply Stitches
Shoes: Manolo Blahnik (Hers) Cole Haan (His)
Groomsmen Suits: Men's Warehouse
Bridesmaid Dresses: Azazie
Groom's Watch: Longines